The French are responsible for creating many decadent desserts. Tarte aux Pommes (French Apple Tart) is one of their most beloved creations, featuring a buttery crust, nutty frangipane filling, and beautifully arranged apple slices. It's as aesthetically charming as it is delicious!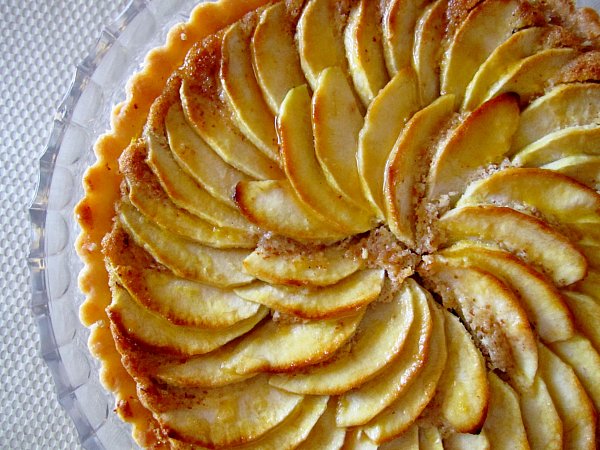 I'm in love. With anything French. I love the language, I love the country, I love the films, and of course the food. I have a nice collection of French-themed cookbooks in my arsenal. You really can't have enough. I believe that. Let's focus on the sweeter side of the French capital by checking out a copy of Sweet Paris. It's published by Hardie Grant Books, but distributed here in the US by Rizzoli.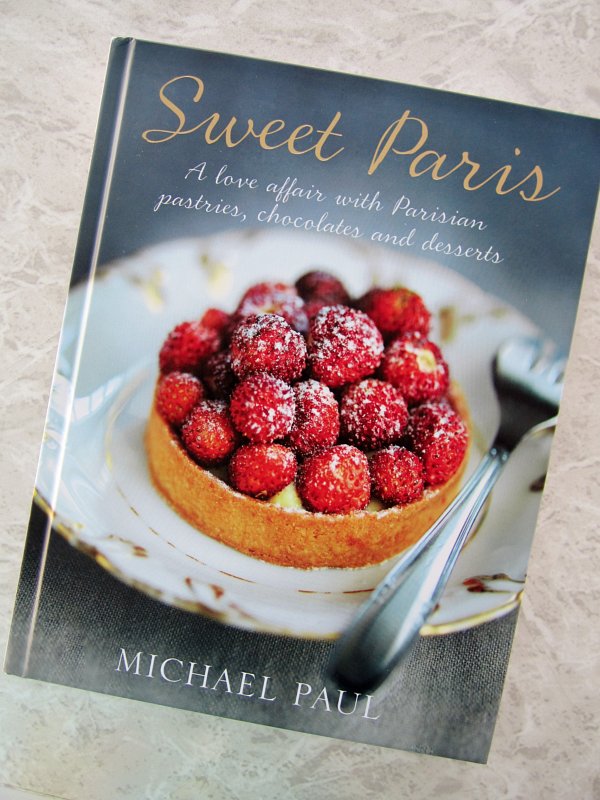 Review of Sweet Paris
The book only contains about 2 dozen recipes, so beware of that if purchasing yourself a copy. Also, the recipes are mainly written using weights and not volumes. I love this, but it's important to note for others who may not own a kitchen scale. It's not as intensive recipe-wise as other books may be. Where Sweet Paris shines is in offering a beautiful tour of the highlights in Parisian sweets. Discussions range from chocolate bars and bonbons to madeleines and financiers and all the way to ice cream, gelato and sorbet. A myriad of Parisian desserts are defined along with lovely photographs. A select few of these special treats are included as recipes in the book.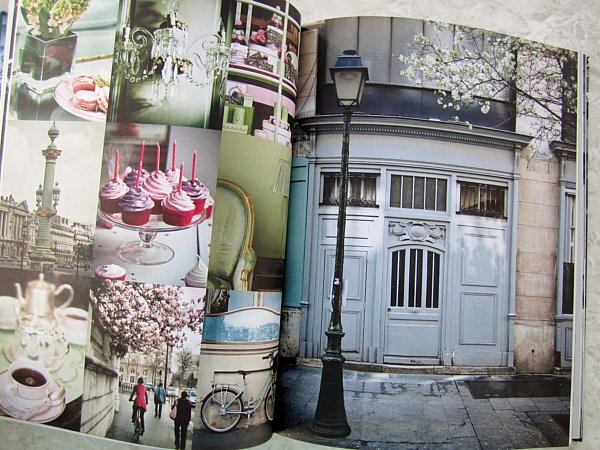 I believe this book is more of a collectors piece as opposed to a traditional cookbook. You will find recipes to satisfy your sweet tooth, but even more so it may satisfy your longings for Paris (or spark them into an actual trip). The photographs are really beautiful. I can picture myself eating my way through Paris as I peruse them.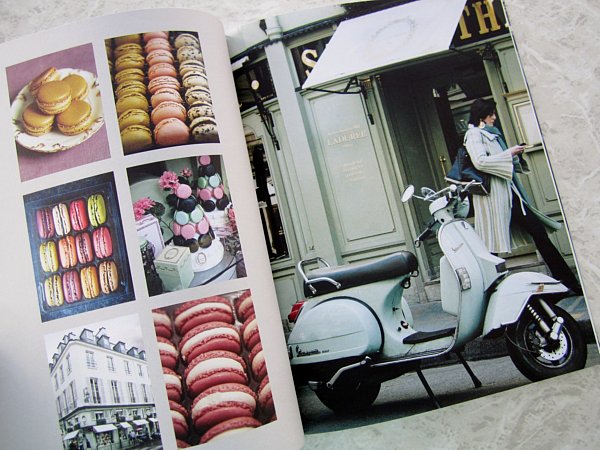 The recipes themselves cover quite a nice range of French desserts. The book begins with a recipe for chocolate truffles and ends with one for pastry crust, two very French traditions. In between, you will find everything from eclairs to brioche to chocolate mousse. It's a nice selection, but not overwhelming. The book is a bit expensive considering the lack of recipes. It's perhaps more of a coffee table book with recipes than a straightforward cookbook.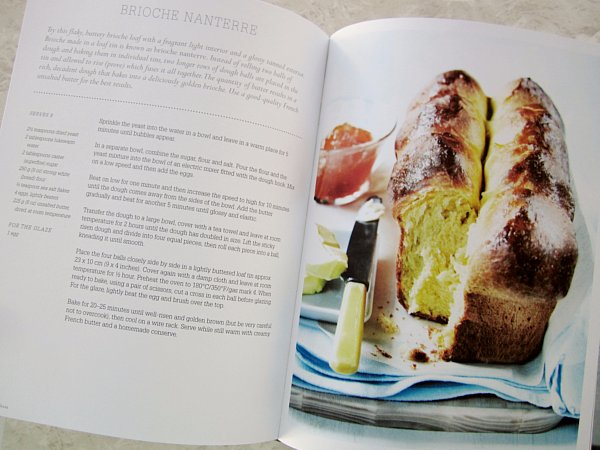 Baking from the book
I made a couple treats from the book including the traditional Tarte aux Pommes, or French apple tart. It is simple and sometimes rustic, but it is an excellent treat for family or guests. The lovely arrangement of apple slices makes for a picture-perfect dessert. Meanwhile, an almond frangipane filling adds another layer of flavor. My only issues with the actual recipe were that I had to make a few adjustments for the recipe to work.
I added a bit of water to the crust for it to actually come together. I also only needed half as many apples as the recipe suggested. The tart baked nearly twice as long as it was supposed to, and required less of the glaze as well. I have included my own adjustments to the recipe below. With my tweaks, the resulting tarte aux pommes is excellent. This truly stunning dessert tastes as good as it looks. Despite my hiccups with the original recipe, my final result with my adjustments definitely gets two thumbs up.
I would be a bit apprehensive to recommend this book because my own experience was only partially successful. If not for changes I made to the recipe, it would not have worked the way the book intended. With that said, it's a beautiful coffee table book for anyone who loves Paris as much as I do.
Follow me through Paris!
Other recipes you may like
Have you ever eaten a traditional French tarte aux pommes? What are your favorite French desserts? Tell me in the comments!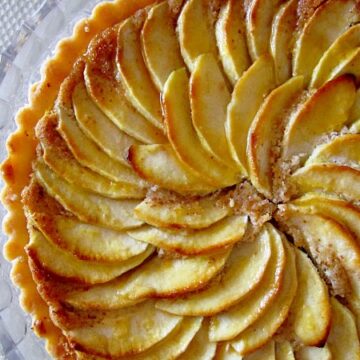 Tarte Aux Pommes (Apple Tart)
The French are responsible for creating many decadent desserts. Tarte aux Pommes (French Apple Tart) is one of their most beloved creations, featuring a buttery crust, nutty frangipane filling, and beautifully arranged apple slices. It's as aesthetically charming as it is delicious!
Print
Pin
Rate
Ingredients
Pâte Sucrée:
200

grams

(7 ounces) all-purpose flour, plus extra for dusting

75

grams

(2 ¾ ounces) granulated sugar

Pinch

sea salt

90

grams

(3 ounces) unsalted butter,

diced and chilled

2

egg yolks,

at room temperature

2

tablespoons

cold water
Frangipane Filling:
100

grams

(3 ½ ounces) unsalted butter,

at room temperature

50

grams

(1 ¾ ounces) granulated sugar

100

grams

(3 ½ ounces) ground almonds or almond meal

2

large eggs
Apple Filling:
2

large Granny Smith apples

peeled, cored, quartered, and thinly sliced

25

grams

(.9 ounces) melted butter

½

large egg

beaten
Glaze:
2

tablespoons

apricot jam

1

tablespoon

water
Instructions
To make the pâte sucrée: Add the flour, sugar and salt to the bowl of a food processor. Pulse to combine. Add the butter and pulse again until the mixture is crumbly. Add the egg yolks and pulse again until combined. While the food processor is running, slowly add the water until the mixture just comes together.

Remove the dough to a work surface and knead gently to bring it together into a smooth ball. Shape the pastry into a flat disc and wrap it in plastic wrap and refrigerate for 30 minutes (alternatively, it can be frozen and then thawed in the refrigerator when needed).

Preheat the oven to 350°F.

Roll out the chilled pastry until it is about ⅛-inch thick. Wrap the pastry around the rolling pin and then gently unfold it over a 9-inch fluted tart pan. Gently fit the pastry into the pan against the sides and trim away excess dough. Prick the bottom with a fork. Place the crust in the fridge for at least 2 hours to stop shrinkage when baking.

Remove from the fridge, line the pastry with parchment paper and fill with pie weights or uncooked beans or rice. Blind bake the crust for 10 minutes. Remove the parchment and weights and continue to bake for another 10 minutes, or until lightly golden. Remove from the oven, cool on a rack, and then refrigerate.

For the frangipane filling: In the bowl of an electric mixer fitted with the paddle attachment (or by hand if you're feeling adventurous), combine the butter and sugar until light and creamy. Then add the ground almonds and mix until smooth. Finally add the eggs and combine well. Spoon the frangipane filling into the tart shell, smoothing it out evenly.

Preheat the oven to 325°F.

Starting from the outside, arrange the apple slices in a spiral pattern, overlapping one another until the entire surface is covered. Bake for 5 minutes and then brush the top with the melted butter. Continue to bake for about 45 minutes longer until the filling begins to brown. Then lightly brush the top with the beaten egg and return to the oven for another 5 minutes (giving you a total of about 55 minutes baking time).

To make the glaze, heat the apricot jam and water in a small pan and strain into a bowl. Remove the tart from the oven and, while still warm, use a pastry brush to coat the apples with the warm glaze. Serve either hot or cold plain, with creme fraiche or vanilla ice cream.
Nutrition
Calories:
324
kcal
|
Carbohydrates:
33
g
|
Protein:
4
g
|
Fat:
20
g
|
Saturated Fat:
12
g
|
Polyunsaturated Fat:
1
g
|
Monounsaturated Fat:
5
g
|
Cholesterol:
120
mg
|
Sodium:
33
mg
|
Potassium:
45
mg
|
Fiber:
1
g
|
Sugar:
16
g
*All nutritional information is based on third-party calculations and should be considered estimates. Actual nutritional content will vary with brands used, measuring methods, portion sizes and more.*
*Disclaimer* I received no compensation to write this review other than a free copy of the book. My opinions are always my own.