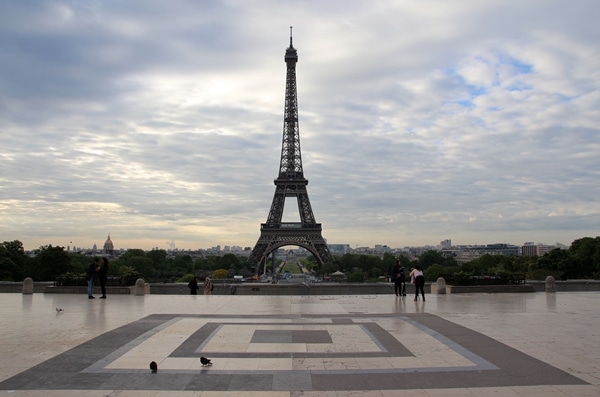 It's our first full day in Paris! We began our morning at an award-winning bakery around the corner from our hotel. La Maison d'Isabelle is a hole in the wall with a perpetually open facade and non-existent seating--we commandeered a nearby table elsewhere. Conveniently located directly by the Maubert – Mutualité stop on line 10 of the Metro, its many awards are prominently displayed on the storefront along with signage proclaiming its titles as first prize winner in Paris and Ile-de-France for best croissants in 2018, as well as first prize for best apple tart, and second prize for their chocolate eclairs.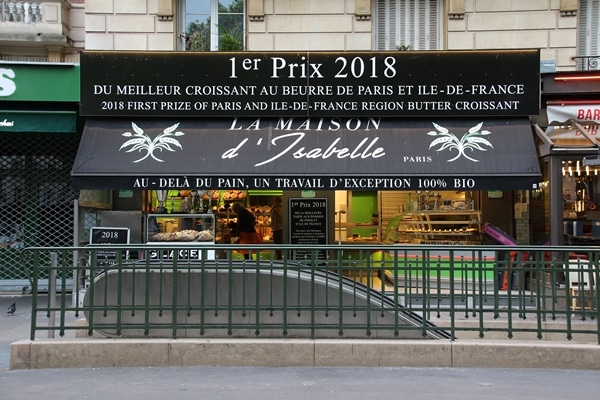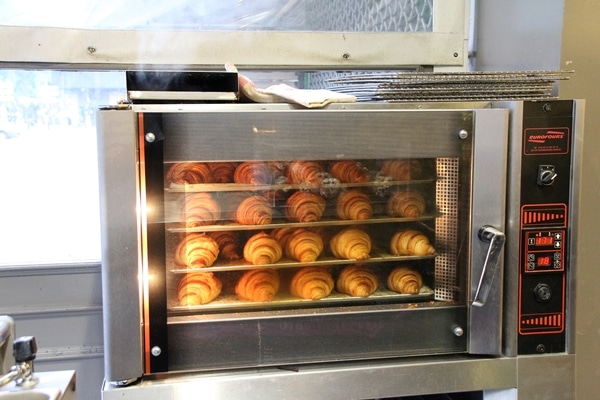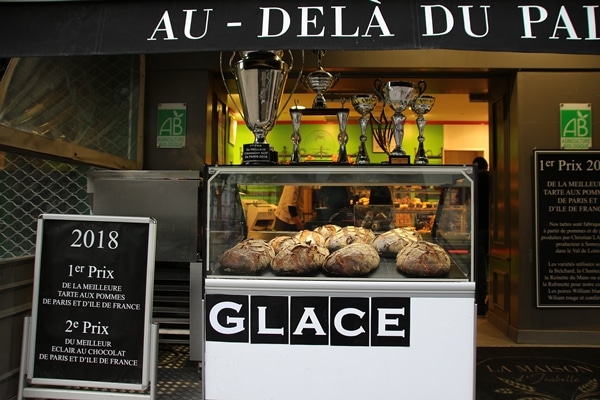 We visited La Maison d'Isabelle a few times during our trip, and tried different pastries each day. Since we were here in the early morning hours, we stuck with breakfast pastries and bread as opposed to the more decadent desserts (there's always next time!).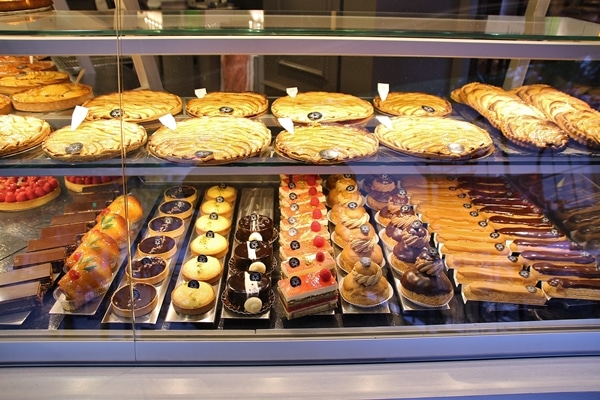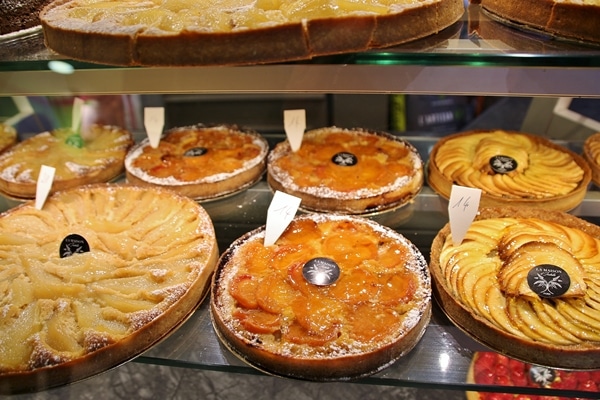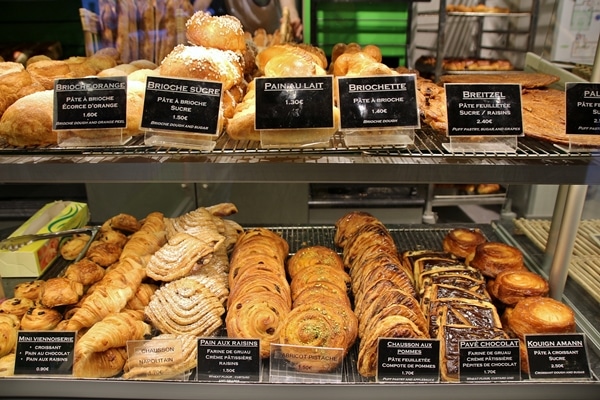 Our initial selections were the award-winning croissant, viennoise chocolat, and pain aux raisins. We split the croissant and pain aux raisins and saved the viennoise chocolat as a snack for later. The croissant and pain aux raisins were both incredible, super flaky perfection. The exterior literally shattered, it was so light and crisp. We later sampled the viennoise chocolat, and it was good, basically soft enriched bread with gooey chocolate chips, but it was easily overshadowed by the other two items.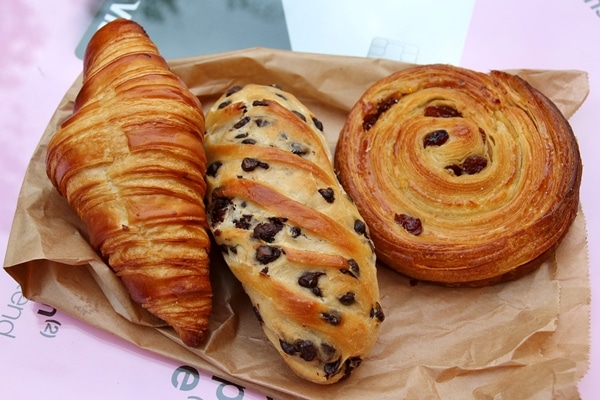 The first order of business after sampling some viennoiseries was a morning visit to the Palais de Chaillot, near Place du Trocadéro. This complex consists of a large, open square, two curved buildings which feature museums within, gardens, and a nearby aquarium. I specifically wanted to begin our morning here on the early side because it is a very popular spot for viewing the Eiffel Tower, and it gets very crowded throughout the day.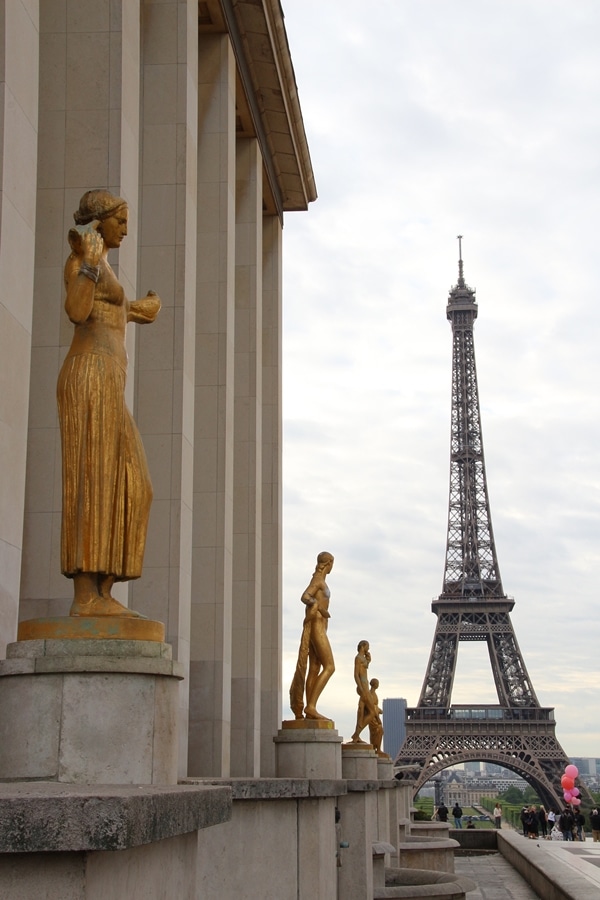 We arrived just before 8 am and there were already plenty of folks including multiple bridal, engagement, and fashion photo shoots, and yet it wasn't crowded at all, and made for a great photo experience. We took our time up here enjoying the view, and taking loads of photos before heading down toward the gardens and onward to get up close to the Eiffel Tower.
The fountains of the Jardins du Trocadéro were empty of water, so I'm guessing they only operate seasonally. It would have been a prettier sight with the fountains in their full glory, but it was still pretty breathtaking regardless.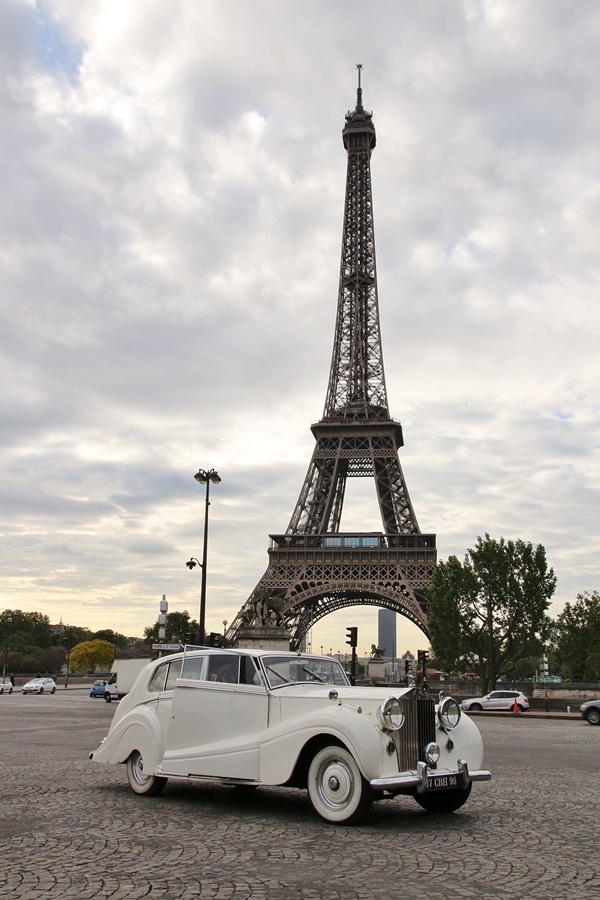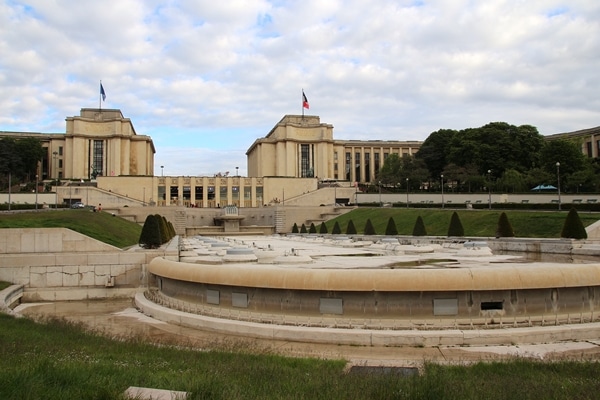 We continued our walk towards the Eiffel Tower, crossing the Seine in the process, and heading towards Champ de Mars, the massive park directly on the opposite side of the Eiffel Tower from Palais de Chaillot. It's also an excellent location for viewing the Iron Lady.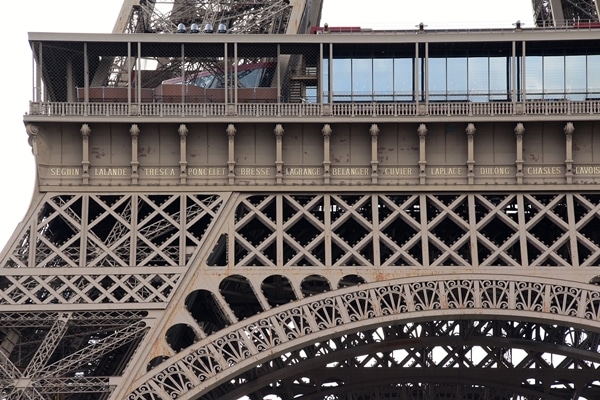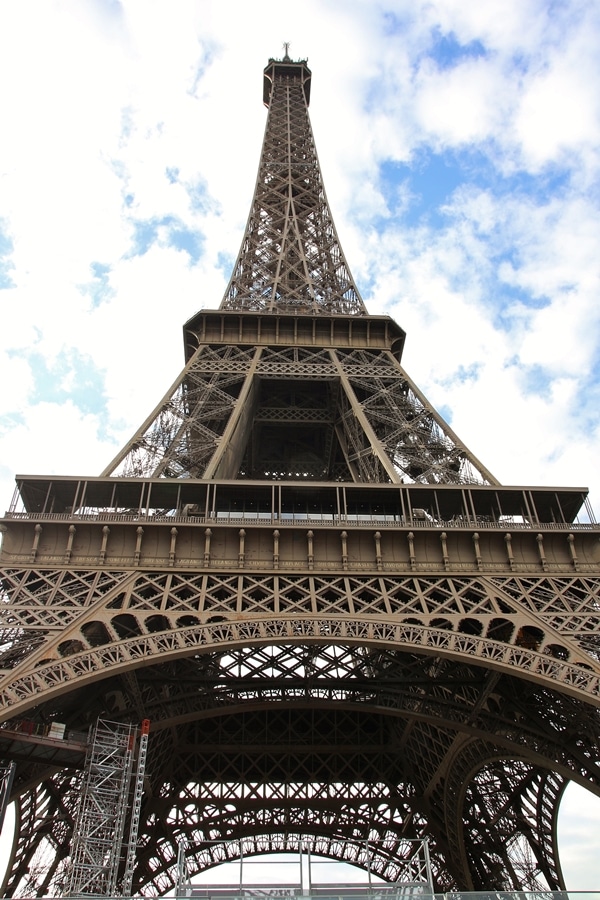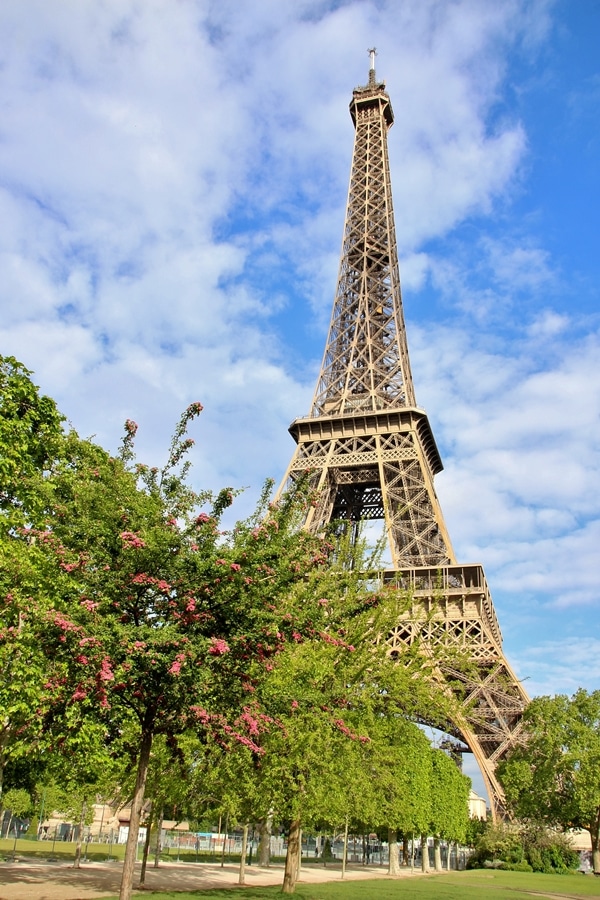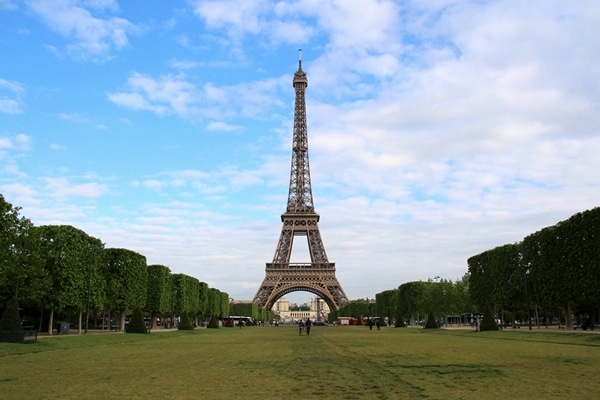 As we headed toward our next stop of the day, we decided to take a quick cappuccino and bathroom break at La Comtesse, a small cafe with an excellent view of the Eiffel Tower from the tables out front. Although rain was in the forecast for later in the afternoon, this morning the sun was out and it was the start of a spectacular day.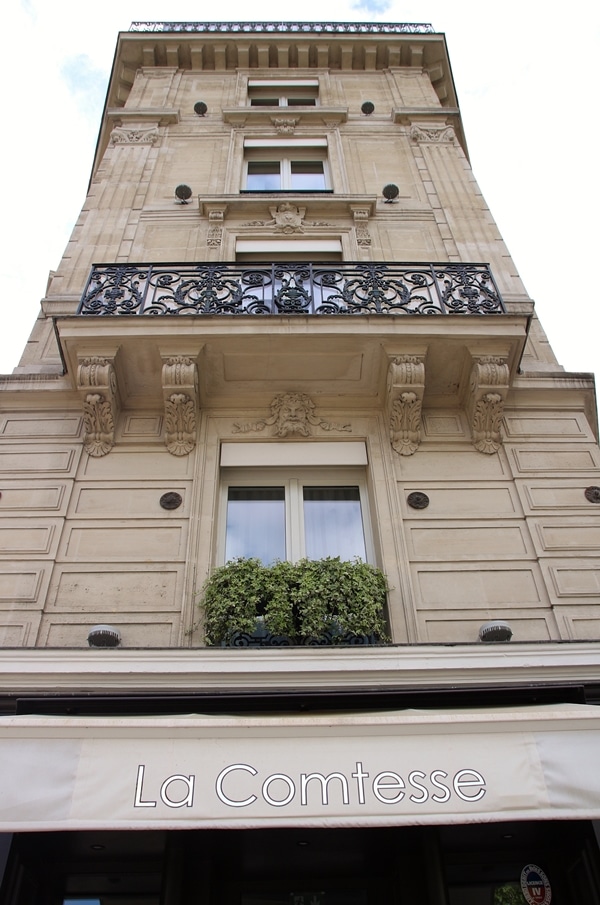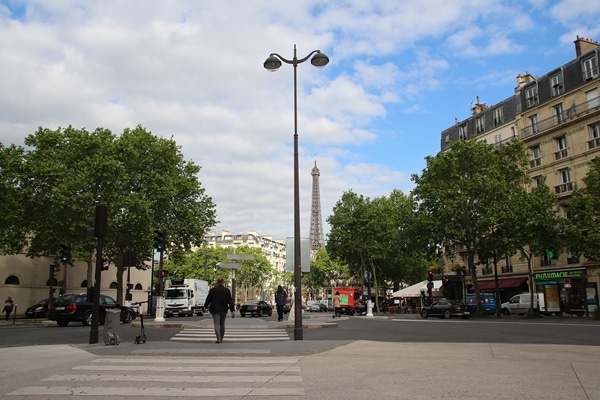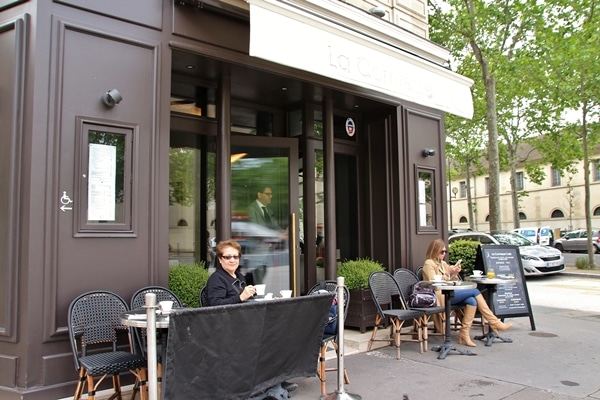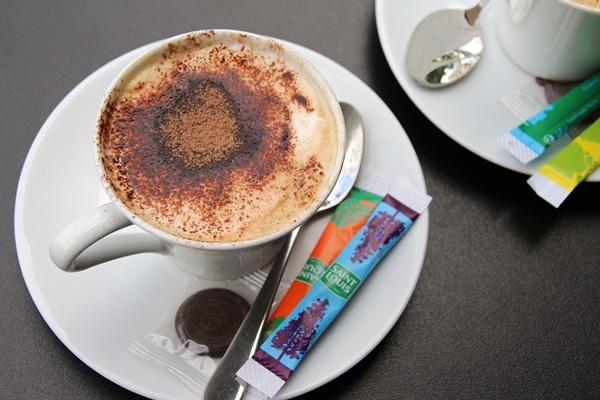 We viewed the Dôme Church of Les Invalides from behind as we traversed along our route. It's really beautiful from the outside, and we planned to head there later this afternoon!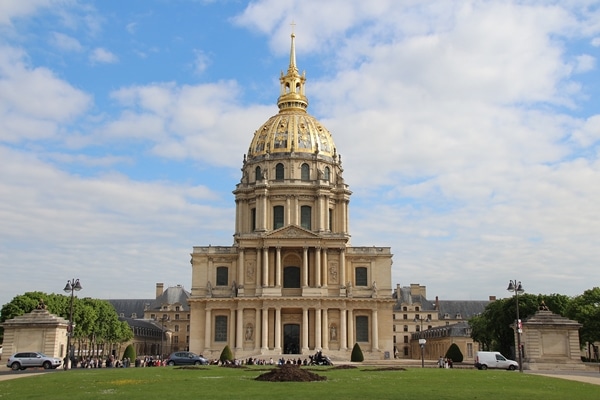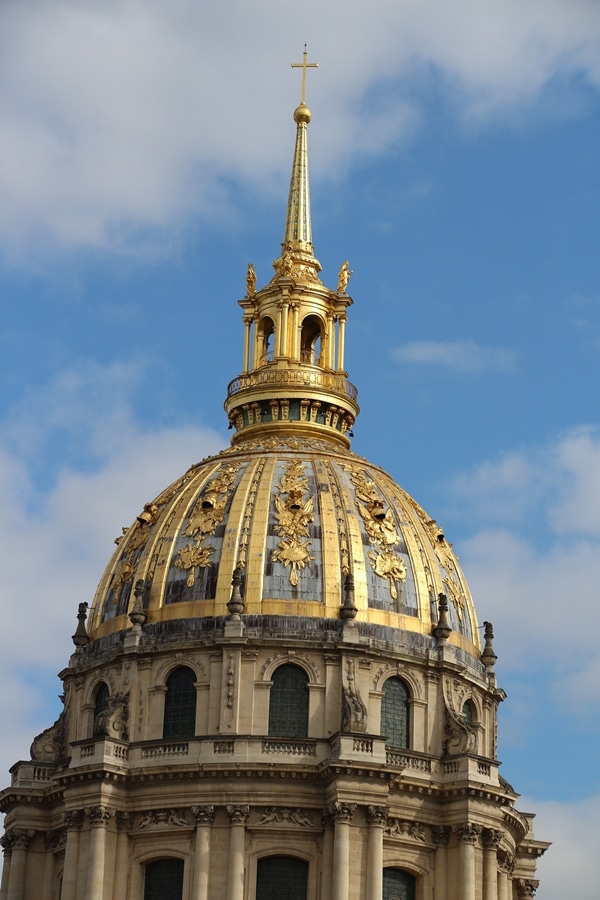 Musée Rodin would be the first of many museums that we visited on this trip. I'd like to take a moment to discuss the Paris Museum Pass, which we purchased for our visit. It's an incredible deal, and a huge convenience if you are planning on visiting multiple museums and monuments in the city which accept the pass. It's available for 2, 4 or 6 consecutive day periods, and is sold at a variety of locations including both of Paris's airports, shops, kiosks, and museums. We had planned to purchase ours at the airport but didn't see the kiosk where it was sold (and were too tired and anxious to seek it out), so we purchased our passes after arriving in the city at the location closest to our hotel which sold passes, the Musée de Cluny (Museum of the Middle Ages), which we did not actually visit with the pass, but only to purchase the pass (perhaps next time!). The pass isn't activated until you write your name and the date on the back, so we purchased it the day of our arrival and wrote the following day's date on the back to activate our pass when we were ready to use it.
For some perspective, here are the current prices for all the attractions we visited on this trip vs the Paris Museum Pass price: Musée d'Orsay 14€, Musée du Louvre 17€, Les Invalides 12€, Musée Rodin 13€, Notre Dame Towers 10€ (switched plan after the fire to instead visit Conciergerie 9€), Saint-Chapelle 10€, Musée Picasso Paris 14€, Panthéon 9€, Arc de Triomphe 12€, Musée de l'Orangerie 9€. If we purchased tickets individually it would cost about 120€, but the 4 day Paris Museum Pass is 62€, and 6 day is 72€ if you wanted to spread things out more and even add more attractions from the included list. You can buy it before arriving in Paris but would have to pay an arm and a leg for shipping, or have it held for you at a limited selection of locations. It's easy enough to buy it once you arrive since it's sold throughout the city.
Some of the attraction prices on the Paris Museum Pass website are outdated and have gone up since they were posted. With the pass you don't need to pre-select times of entry (which is required for some of these attractions if you pre-book tickets online), and can visit the same attractions more than once if you desire while the pass is still active. There is also typically a much shorter line for those who have purchased advance tickets or the Paris Museum Pass, and you can avoid a lot of waiting in line by taking advantage of this. Just make sure you look at the signs and get into the correct line. As an aside, combo tickets are available for Musée d'Orsay and either Musée de l'Orangerie or Musée Rodin, which are a good deal if your time is limited and that's all you plan to do. Saint-Chapelle and the Conciergerie also offer a combo ticket option, which saves you a few bucks. Phew, that was a mouthful. Long story short, the Paris Museum Pass is an amazing deal!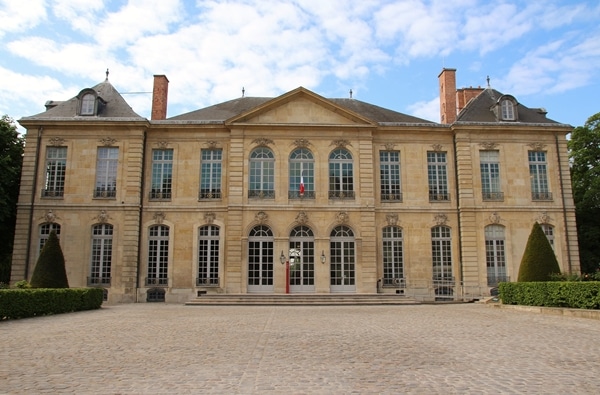 Okay, back to the matter at hand, the Musée Rodin, a museum dedicated to French sculptor Auguste Rodin, who lived and worked for nine years in the beautiful 18th-century Hôtel Biron, where this collection of his work is housed. It's open daily from 10 am to 5:45 pm (8:45 pm on Wednesdays) and is closed on Mondays. We really lucked out with the weather so far today, and decided to check out the sculpture garden before heading indoors. I recommend this especially if there is questionable weather in the forecast, as we had for rain that afternoon/evening. We spent about 2 hours total at this museum.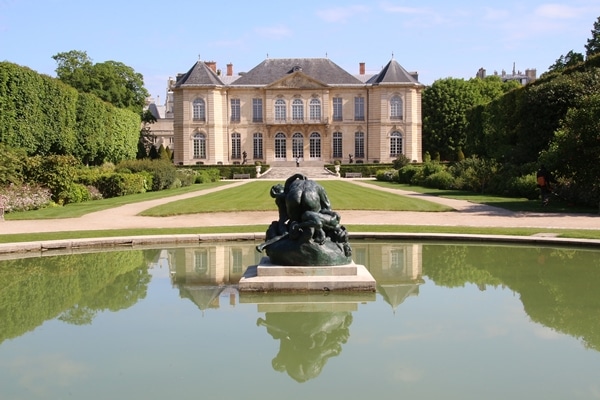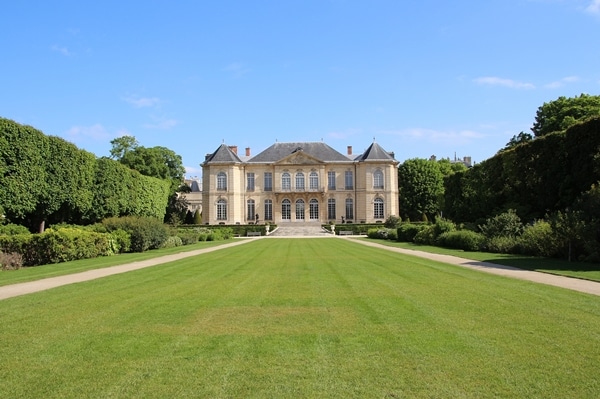 The sculpture garden is not only beautiful as a garden, but features a variety of very important sculpture exhibits including one of the original 3 bronze casts of The Gates of Hell, The Thinker, The Burghers of Calais, Ugolino and His Sons, The Three Shades, Balzac, and more.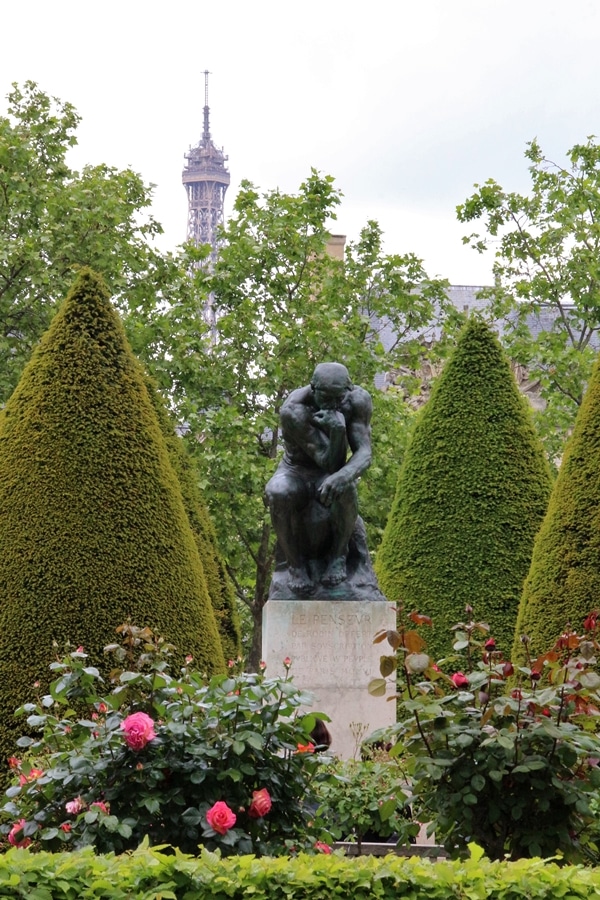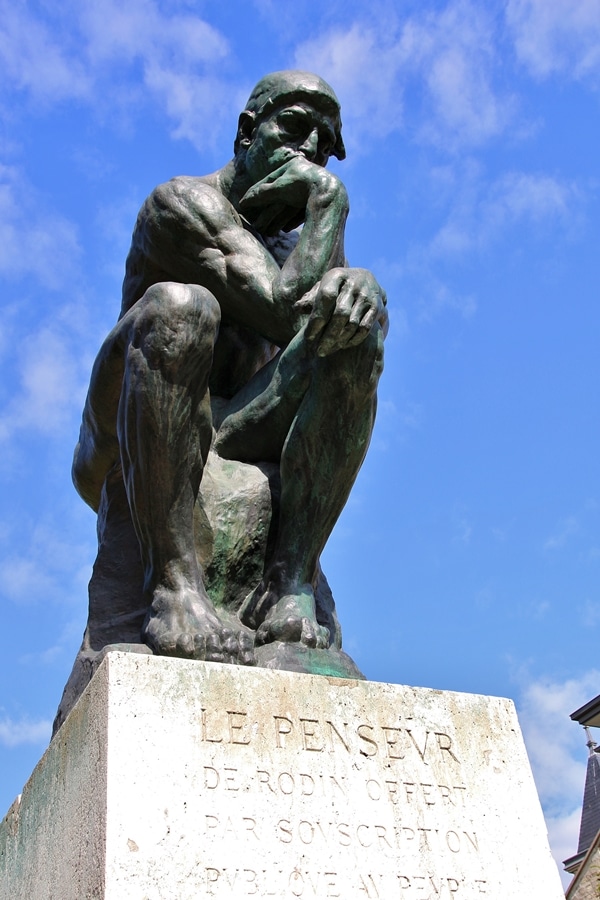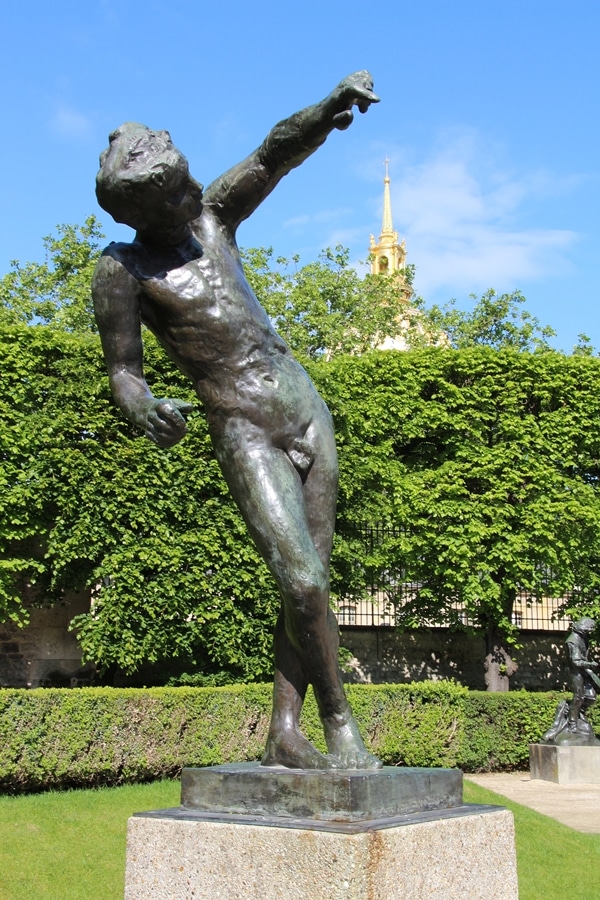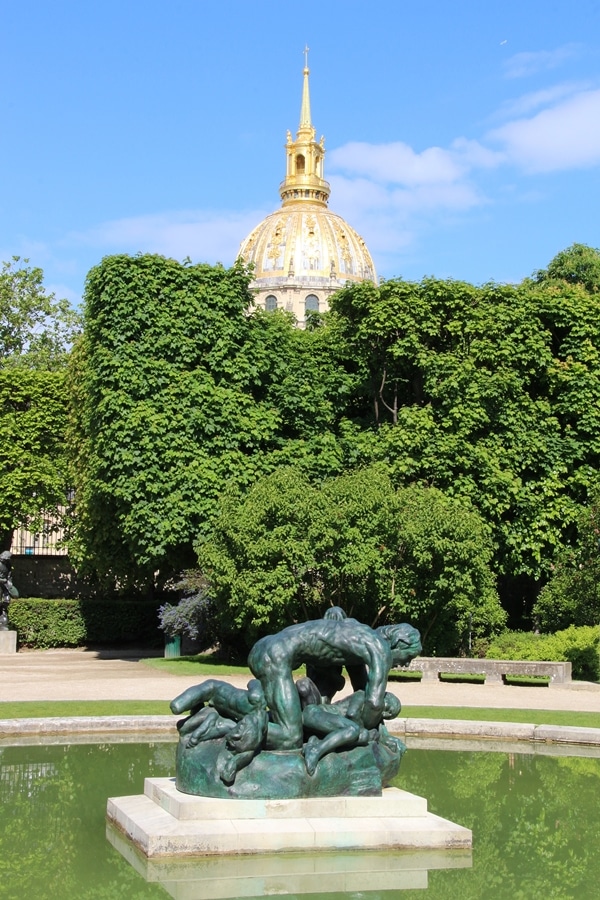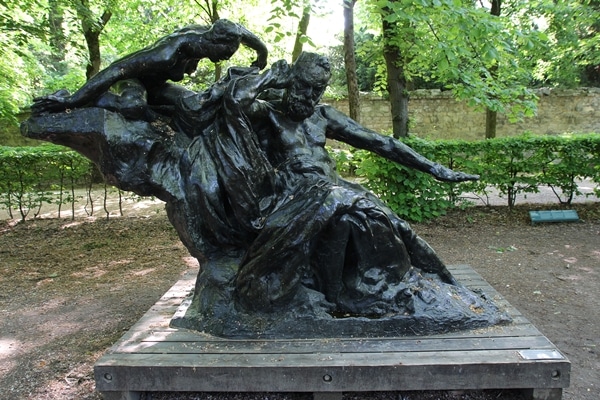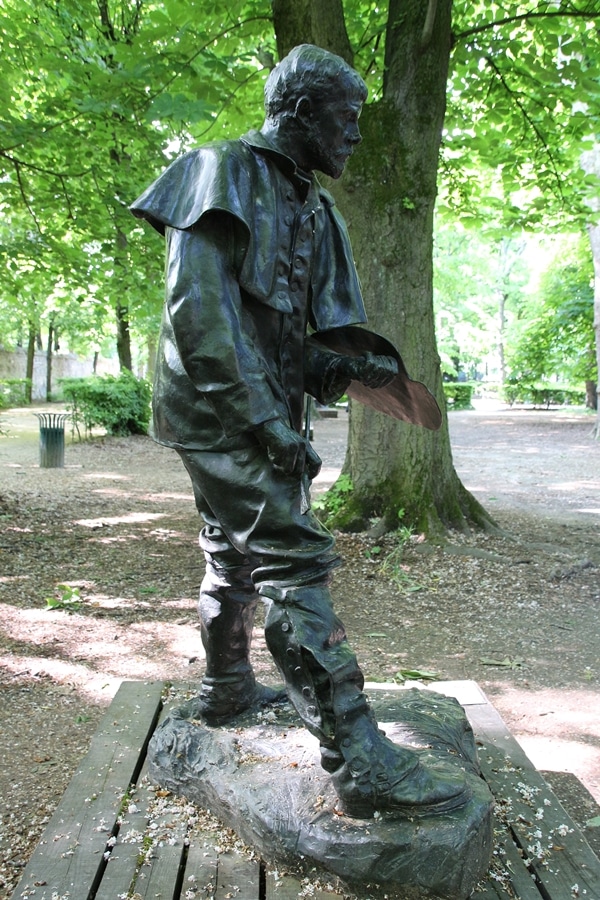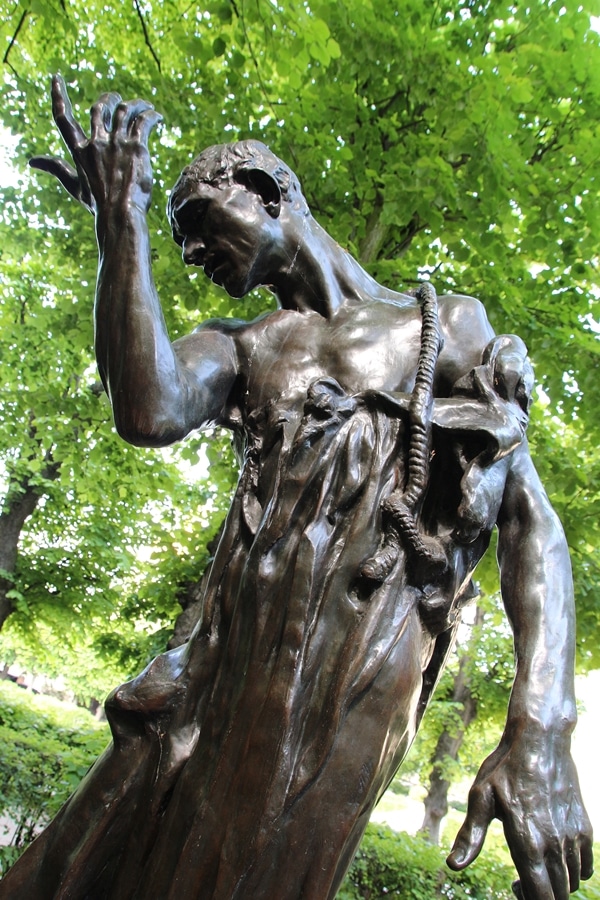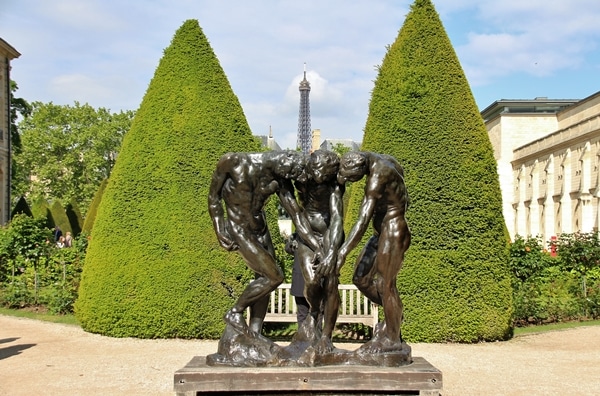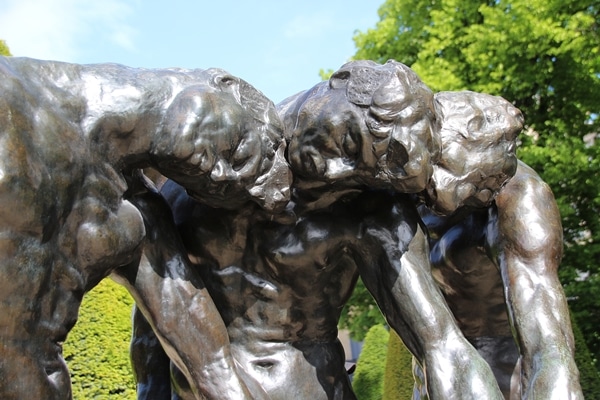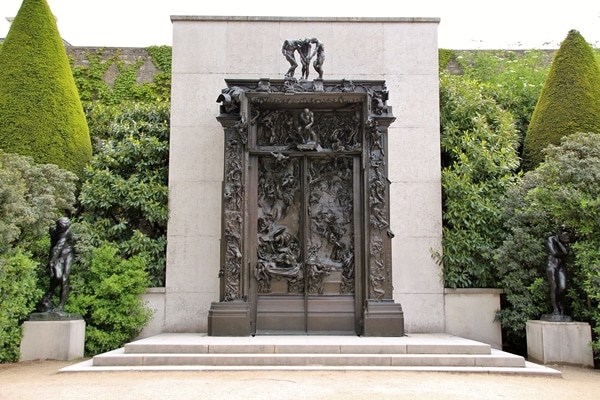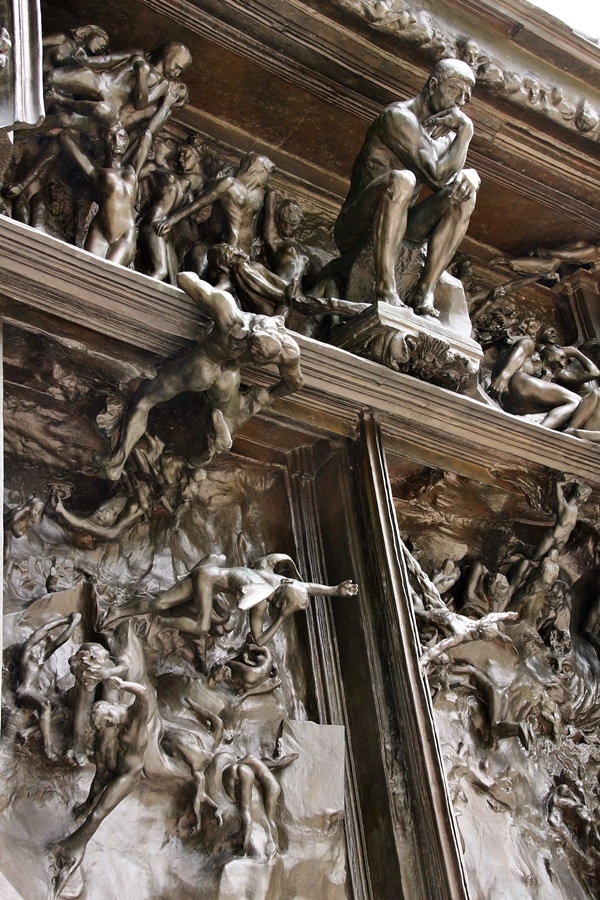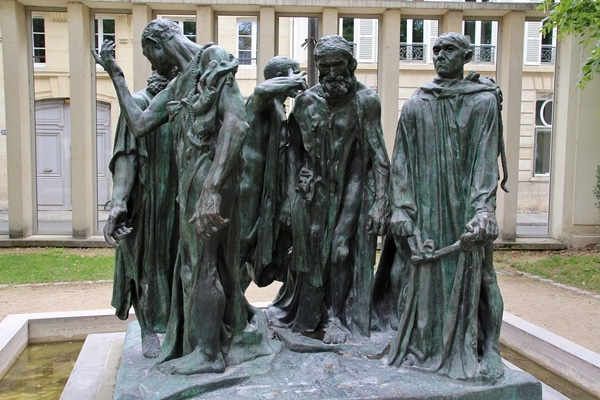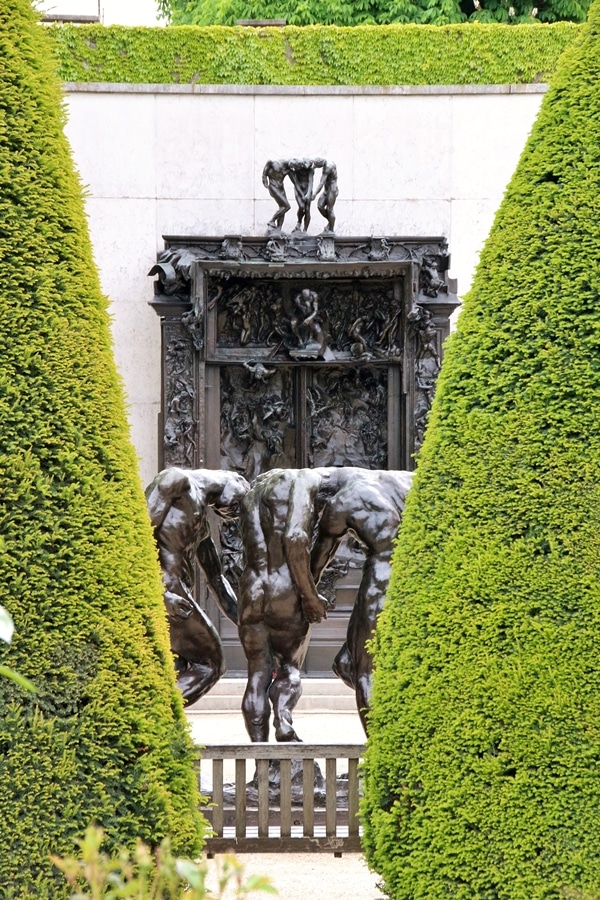 We found the interior of the museum to be very easy to navigate with its chronological layout. It's easy to see just about everything without tiring yourself out too much. Rodin's famous sculpture of The Kiss is located within the confines of the main building in addition to exhibits featuring smaller versions of some of his great works which we found earlier in the garden.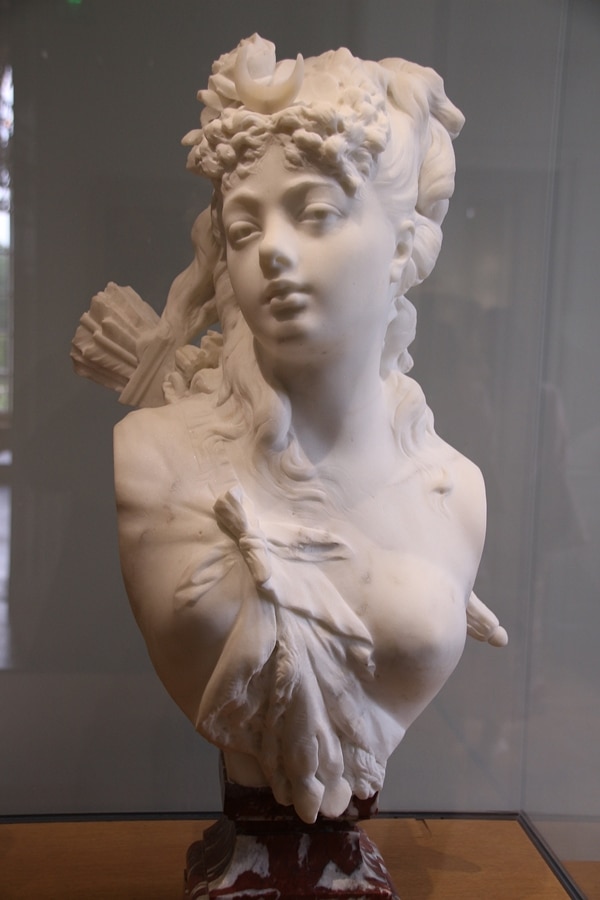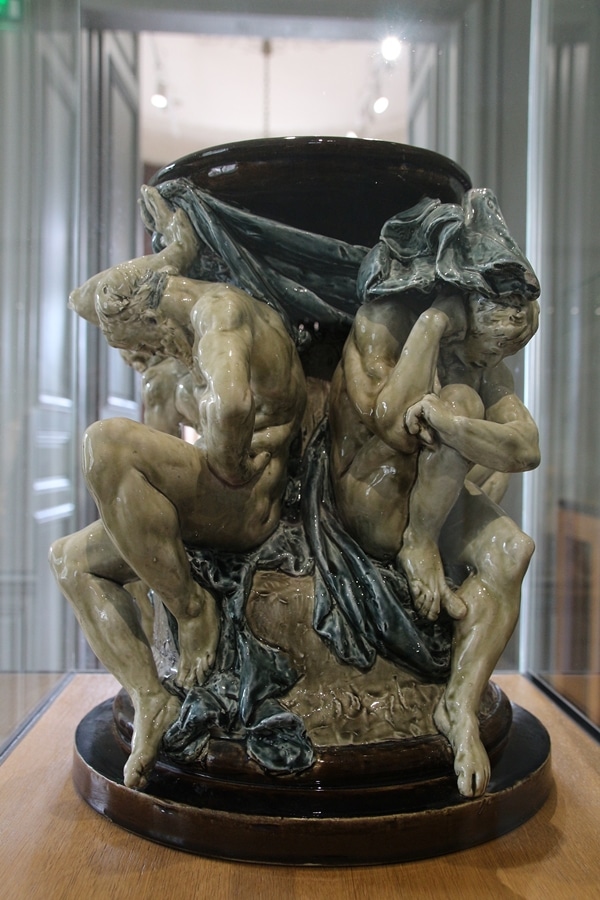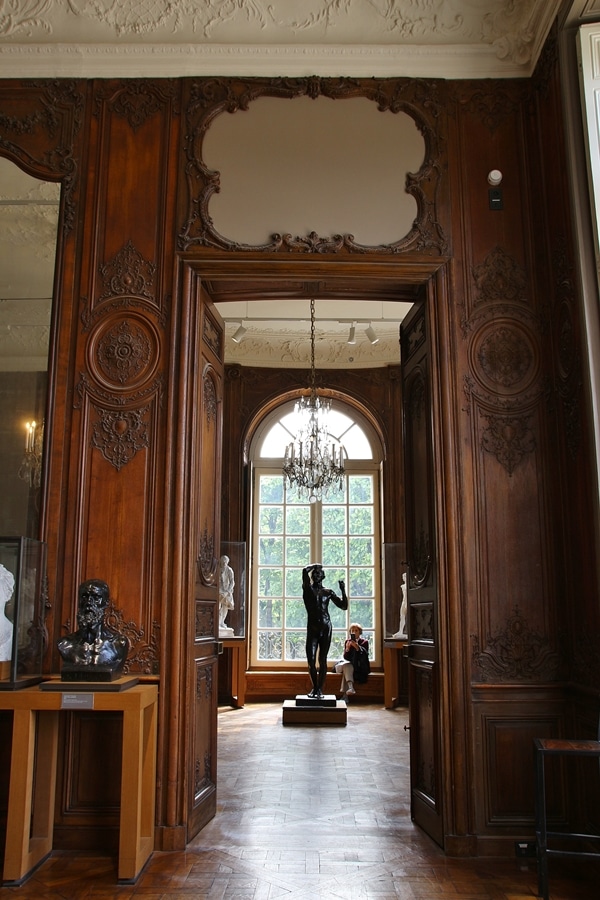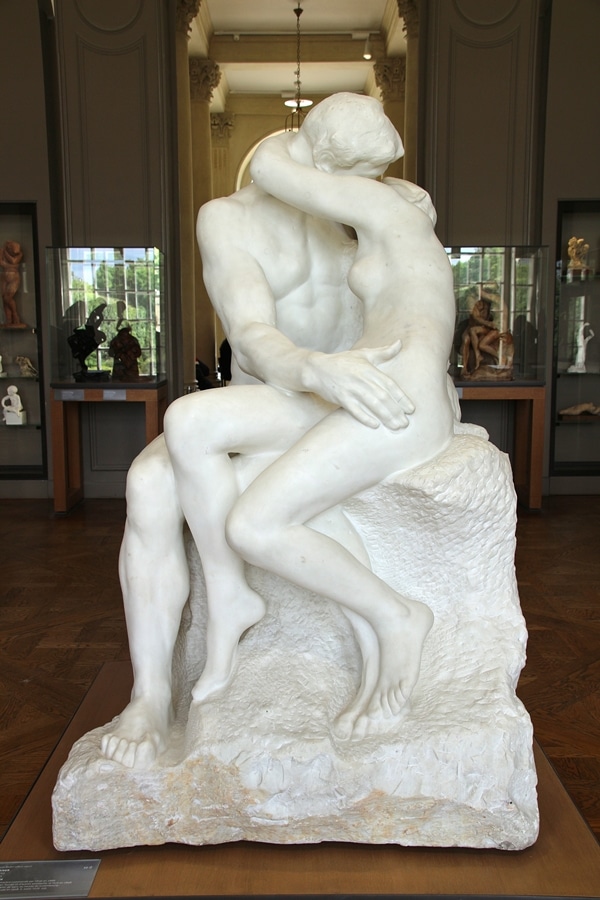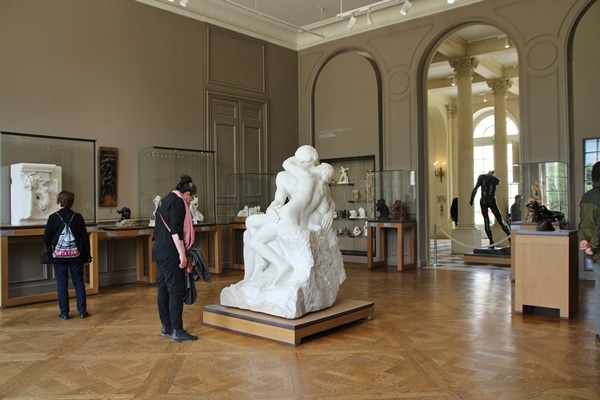 My only complaint about this museum is that there is only one bathroom stall each for men and women in the main building. There is another bathroom in the gift shop area of the building next door, but we found there to be a consistently long line for the bathroom in the main building. This is really an afterthought, and in no way deters from the quality of the museum itself, which I would highly recommend to anyone who enjoys sculpture and appreciates Rodin's body of work.
We planned to spend part of our afternoon on the Right Bank of the Seine, so we headed out toward Les Invalides and then across the most beautiful bridge in Paris, Pont Alexandre III.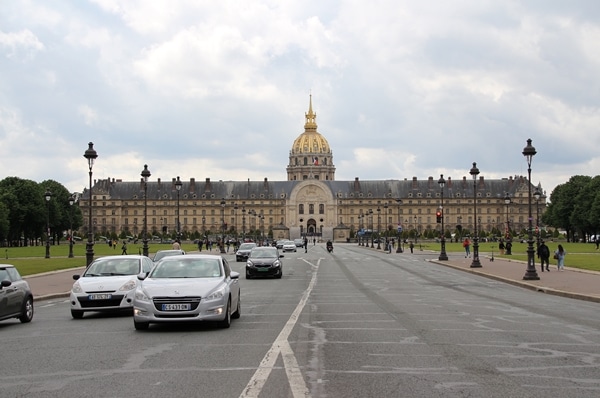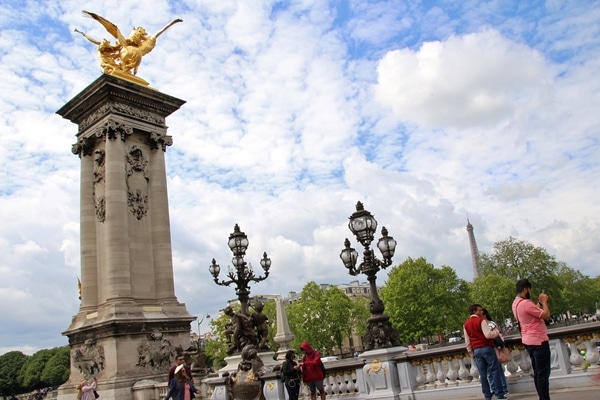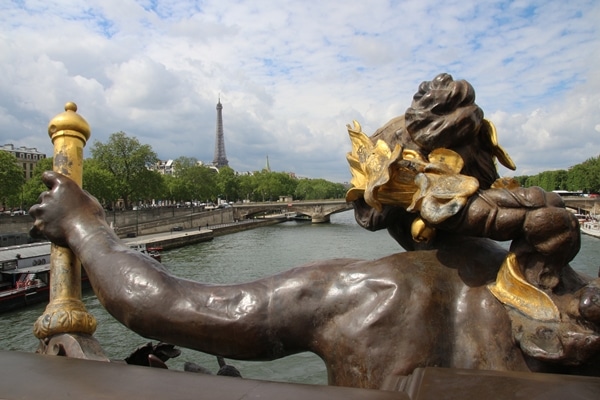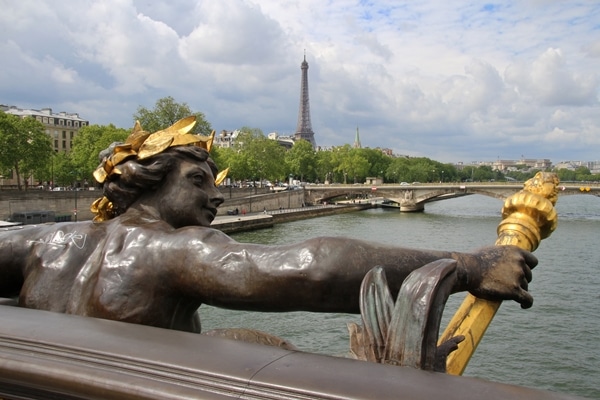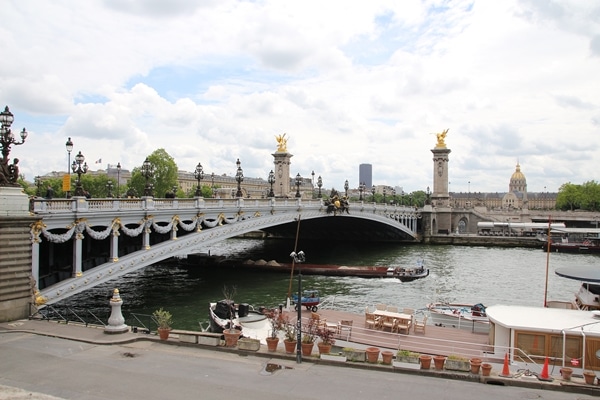 Lunch was planned at Le Mini Palais, a restaurant in an idyllic location inside the Grand Palais, an exhibition hall and museum complex. Eric Frechon of the three-Michelin-starred restaurant Épicure at the Hôtel Le Bristol oversees the monthly rotating seasonal menu, while executive chef Stéphane d'Aboville helms the kitchen.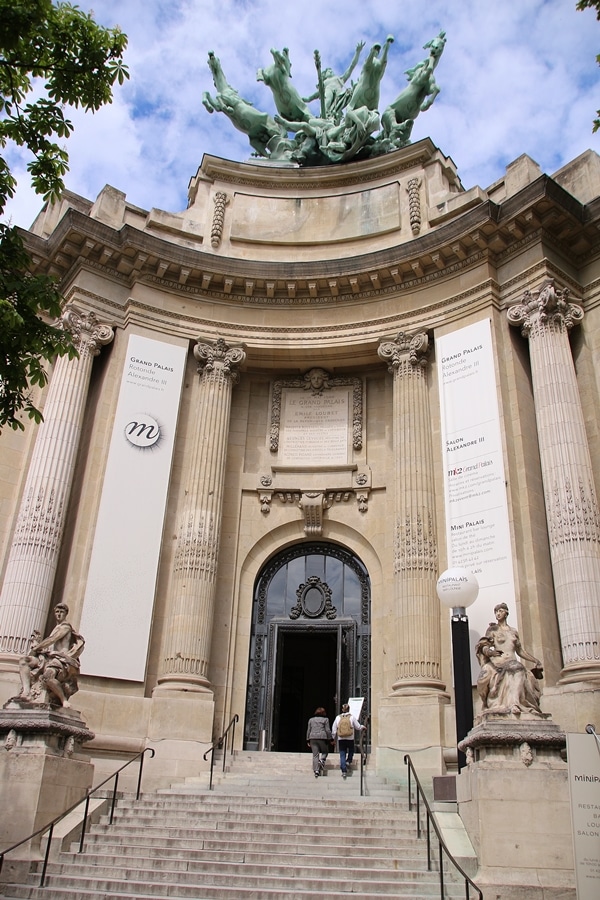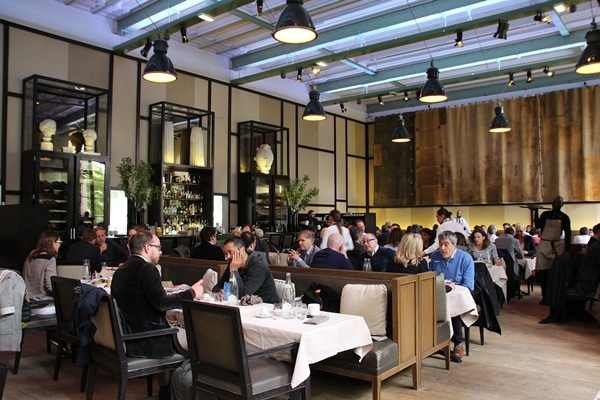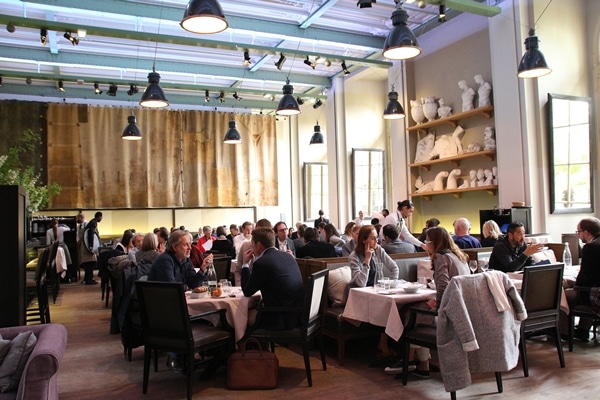 The restaurant has a gorgeous main dining room and terrace, but unfortunately they stuck us in the reject room (I didn't bother to take a picture), a small annex dining room off the main large space. It had nice views of the terrace, and at least we had a table by the window, but I regretfully wish I had spoken up at the time and asked to be seated elsewhere with better ambiance.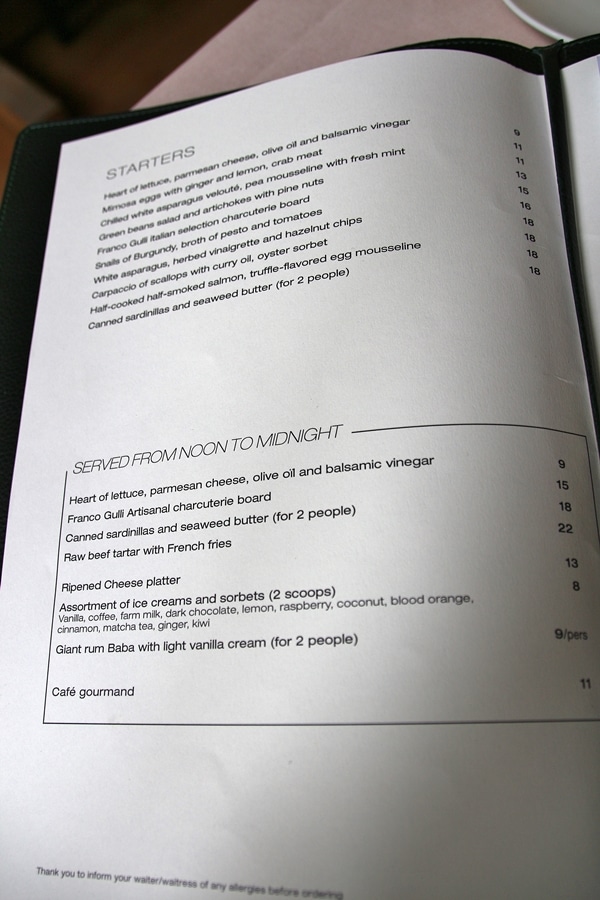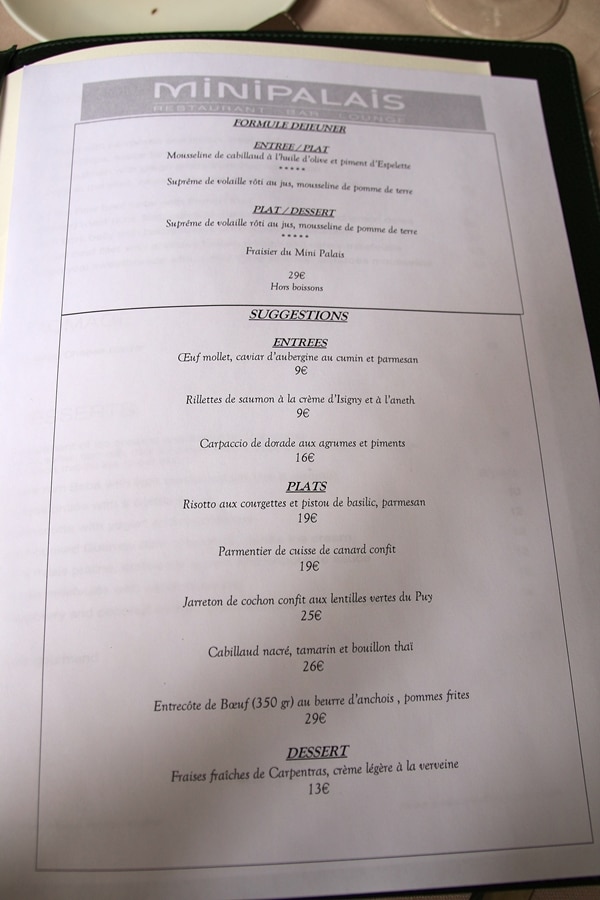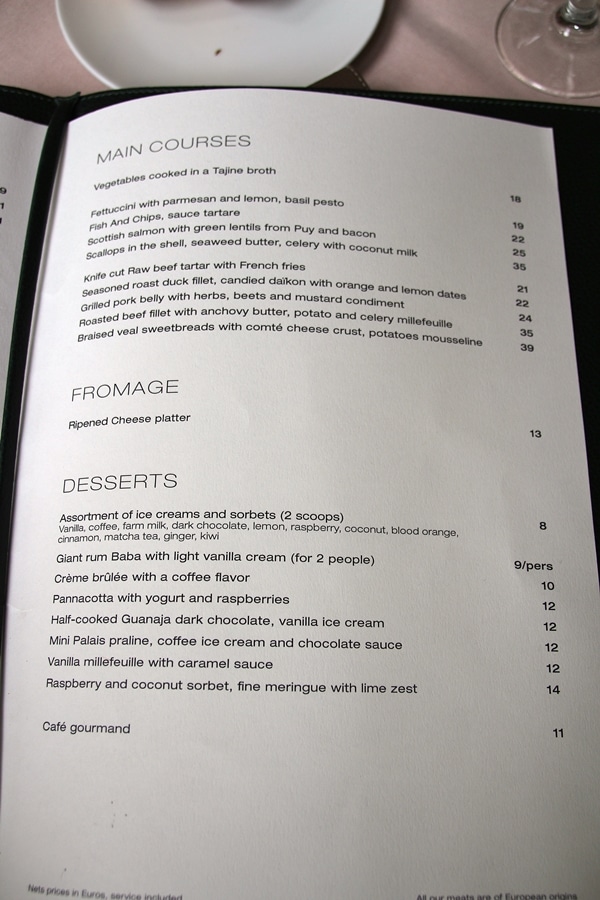 We were served bread and popovers, a fun and unique alternative to the standard bread offering. They were crusty on the outside, pillowy soft on the inside, and had a nice buttery and eggy flavor.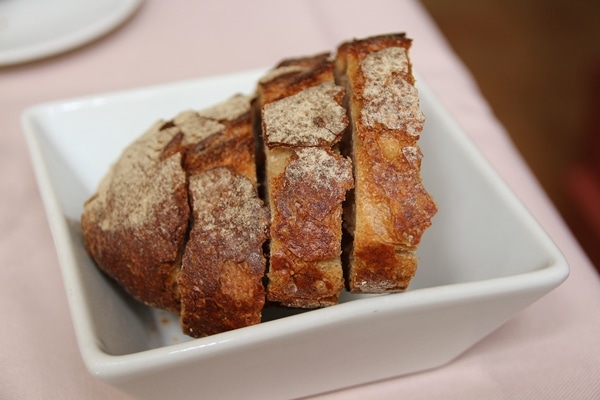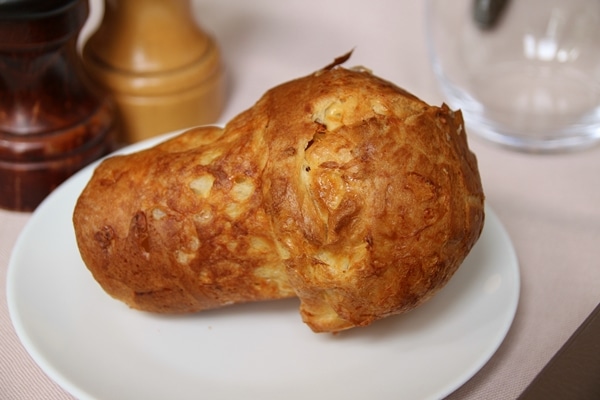 The food was delicious but quite rich in general. Mom and I went halfsies on two dishes. The first was the parmentier, a dish of duck confit topped with potato purée. It was luscious and flavorful, but probably contained an epic amount of butter. It was quite greasy and the potatoes were absolutely butter laden.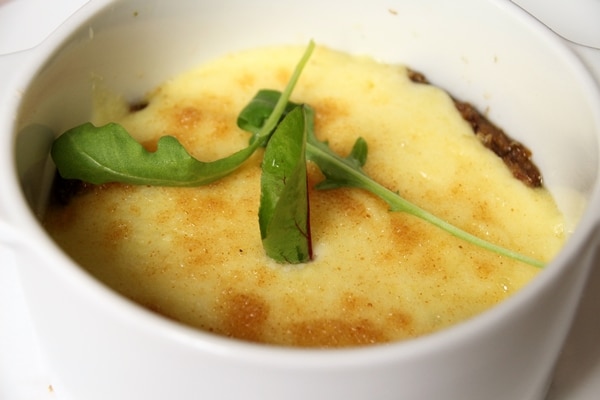 Imagine rich duck confit topped with the absolutely heaviest and richest potato purée in the world, and that is this dish. Rich but good. It was impossible to finish because of the richness, even though we swapped our plates halfway through eating so we could sample both of our selections.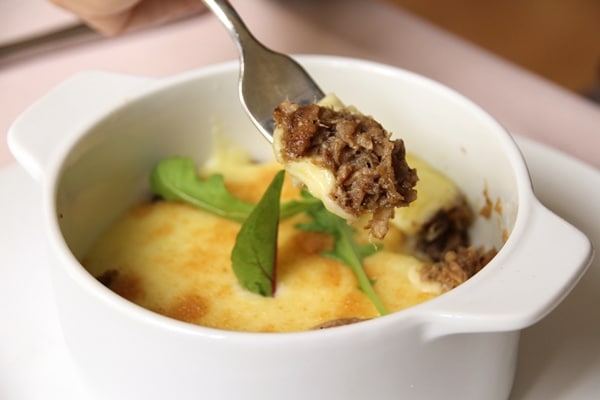 We also tried the Scottish salmon with green lentils and bacon. The fish was cooked perfectly and the lentils were super flavorful. This was also a tad decadent due to the bacon-laced stewed lentils beneath the fish. I'm glad we opted for only main courses and not appetizers and/or desserts.
Because this place is so posh compared to some of the other restaurants we visited on our trip, I feel like the service was also less warm in comparison to other experiences. Some of the staff was actually a bit rude to us when after our meal we wanted to go onto the terrace to take a look at the view. A server actually said we should have just asked to be seated there, like it was our fault. Very strange and awkward. Based on my personal experience, Le Mini Palais was overrated and the service was lacking. Even though the food was generally good, just heavy, I wouldn't come back here for a future meal.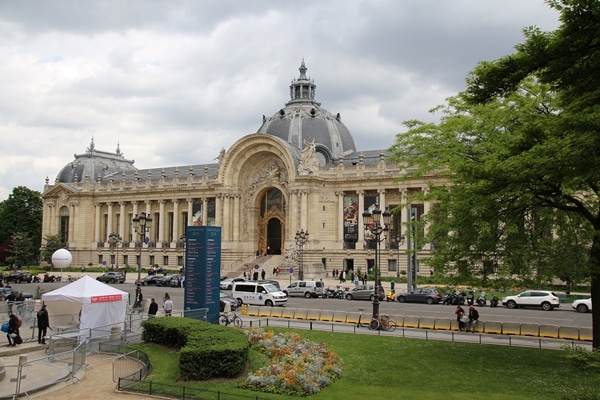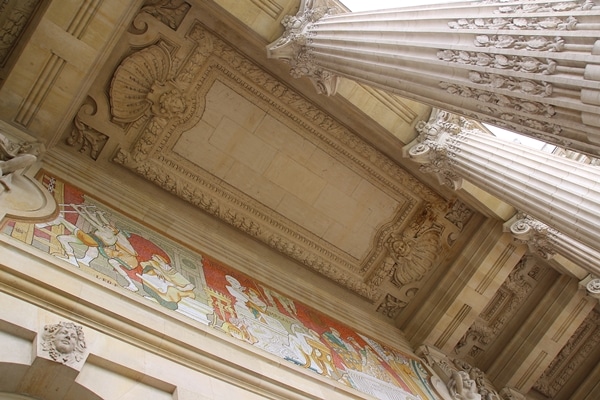 Nearby, right along the Seine is the Jardin d'Erevan (or Yerevan Garden) and a statue of Komitas, a famous and very important Armenian priest and composer, who lived and died in Paris in 1935.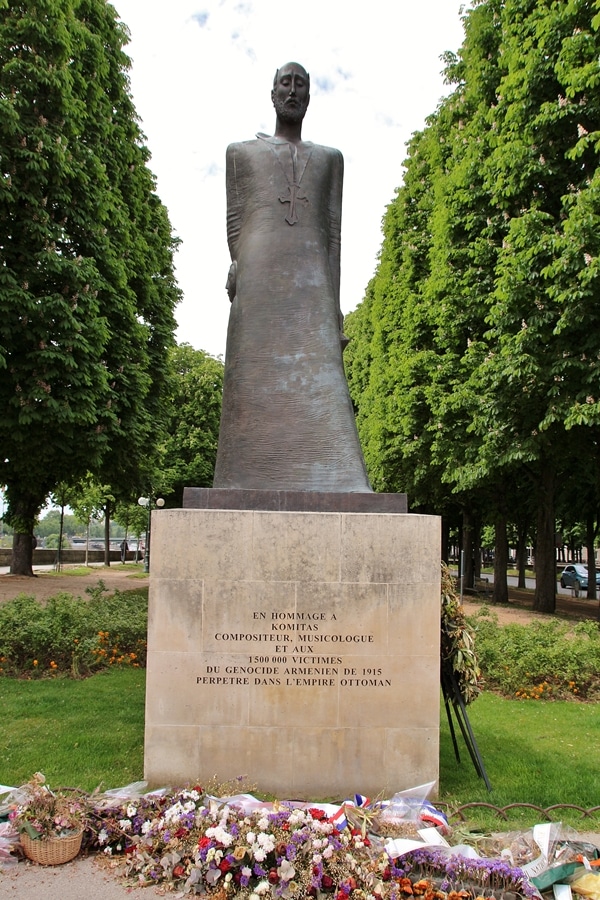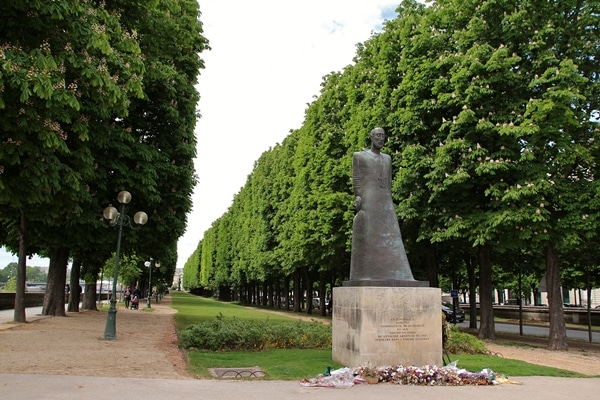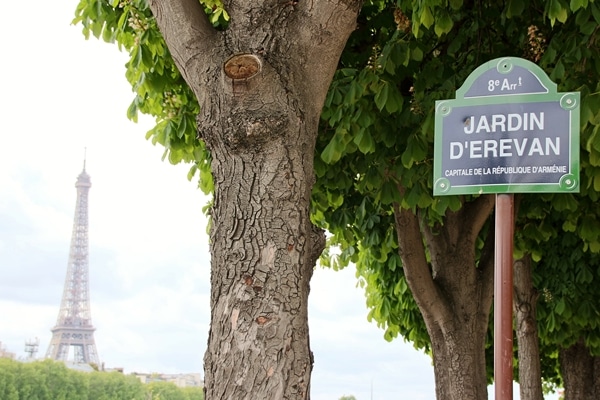 We also visited the nearby Armenian Cathedral of St. John the Baptist, which was built in 1902, and was the location of Charles Aznavour's funeral service. It was extremely small compared to other Parisian churches we visited, but it was very special to us.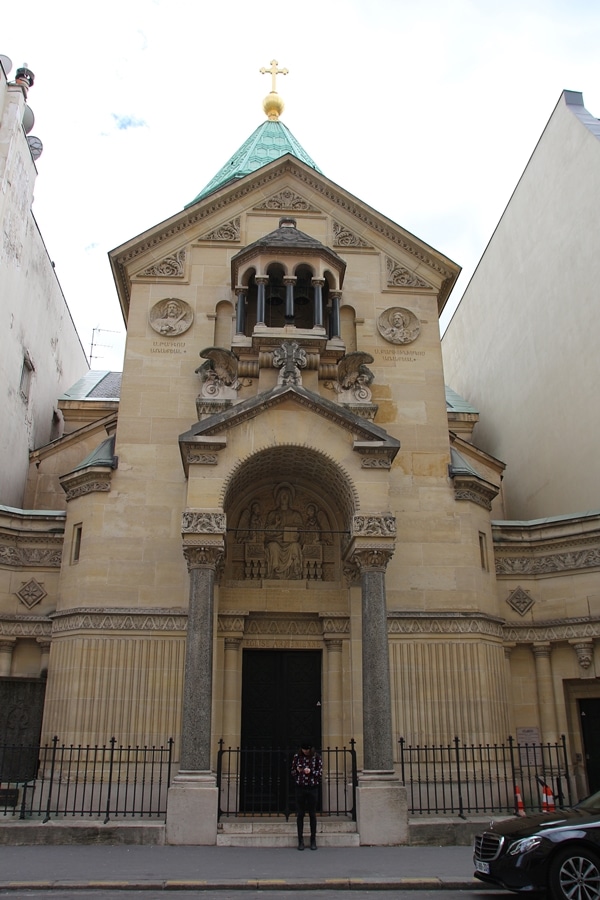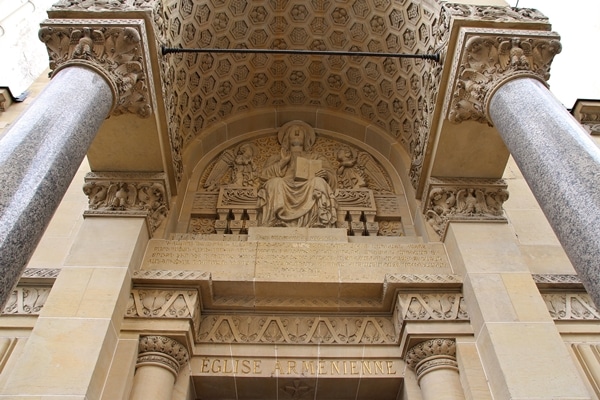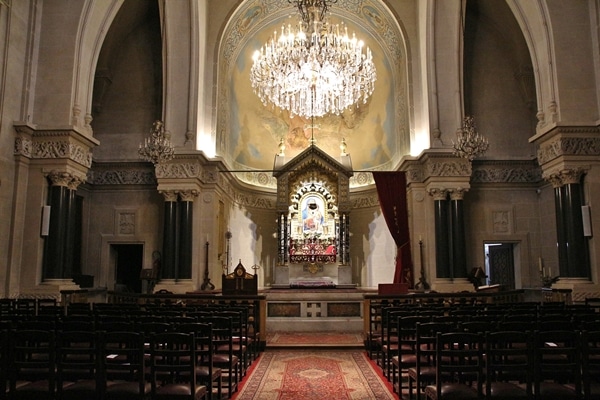 The church is in a truly stunning neighborhood. We were told that some of the most expensive residences in Paris are here, and start around €5-6 million. Christian Dior owns the remaining buildings on the street where the church is located, and Yves Saint Laurent's former residence is in the picturesque square at the top of the street.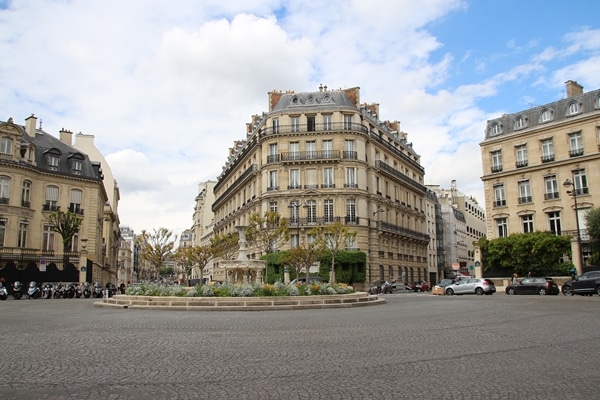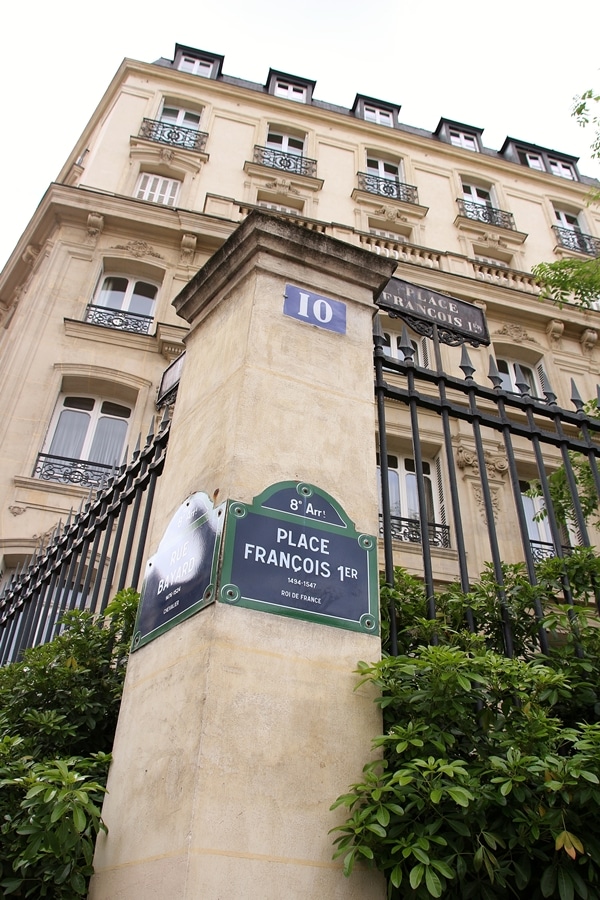 It was time to head back across the river for our afternoon plans at Les Invalides, a complex of buildings which houses a collection of military museums and monuments, and a hospital and retirement home for war veterans, the building's original purpose. Admission to Les Invalides not only includes views of the incredible dome within the Dôme Church, and Napoleon's tomb below, but also entrance to Museum of the Order of the Liberation (museum devoted to the wartime Free French and their leader, General Charles de Gaulle), the Museum of Relief Maps, the Army Musuem (military history museum), the courtyard, and more. It's open daily from 10 am to 6 pm (5 pm November through March with some exceptions for holidays).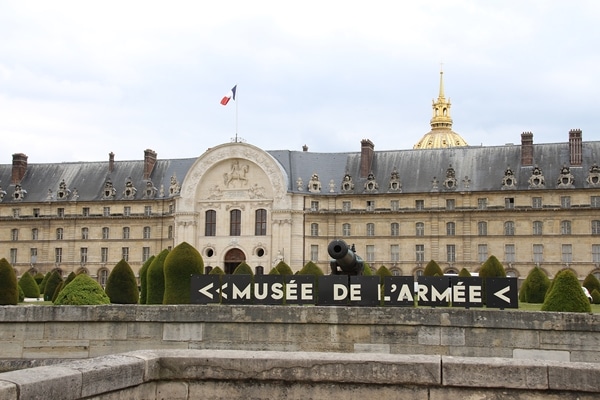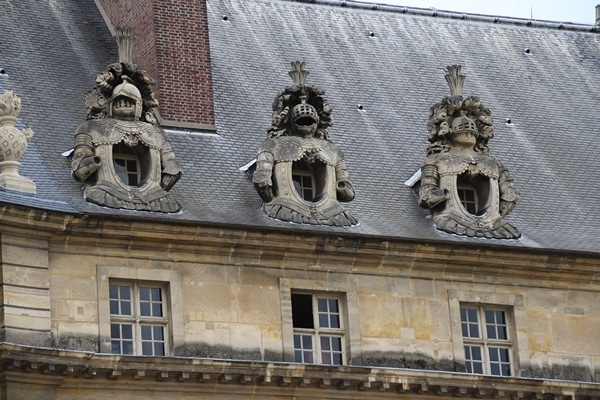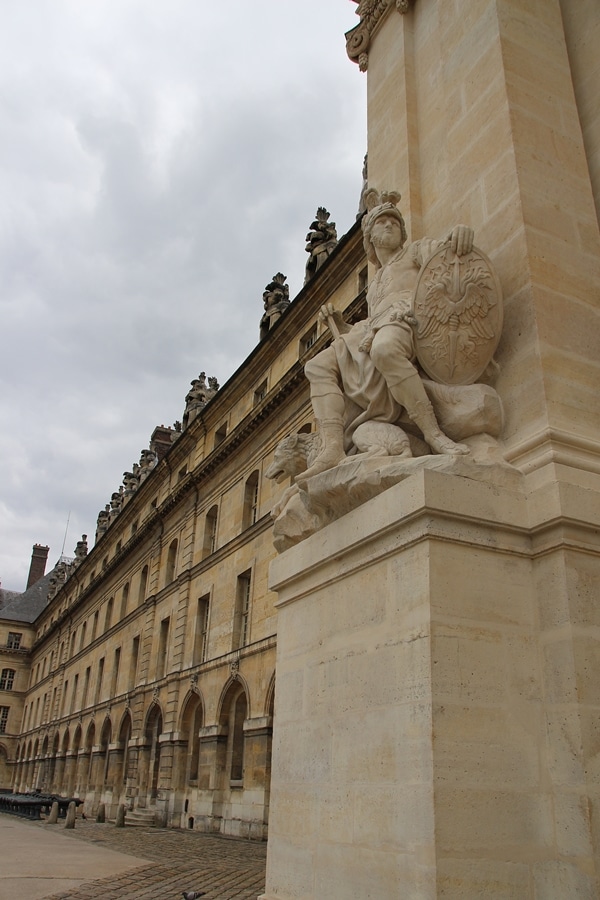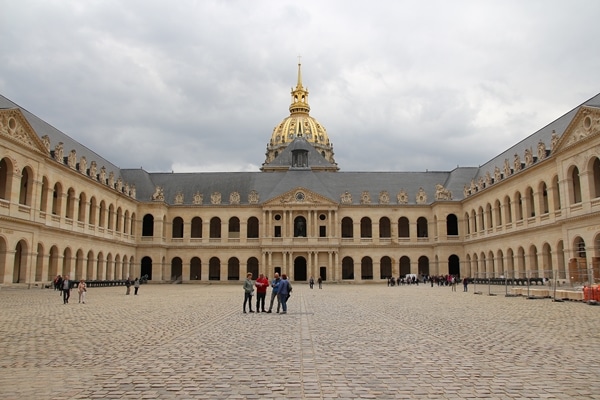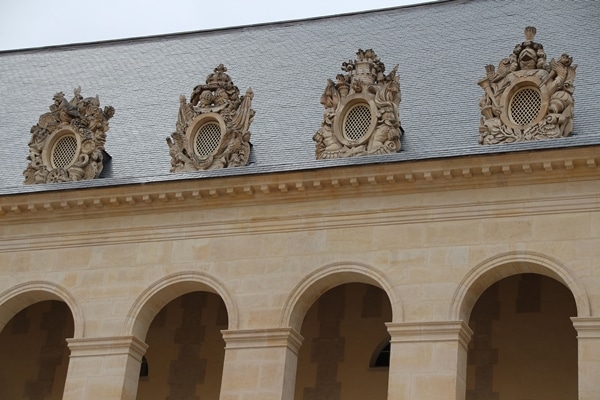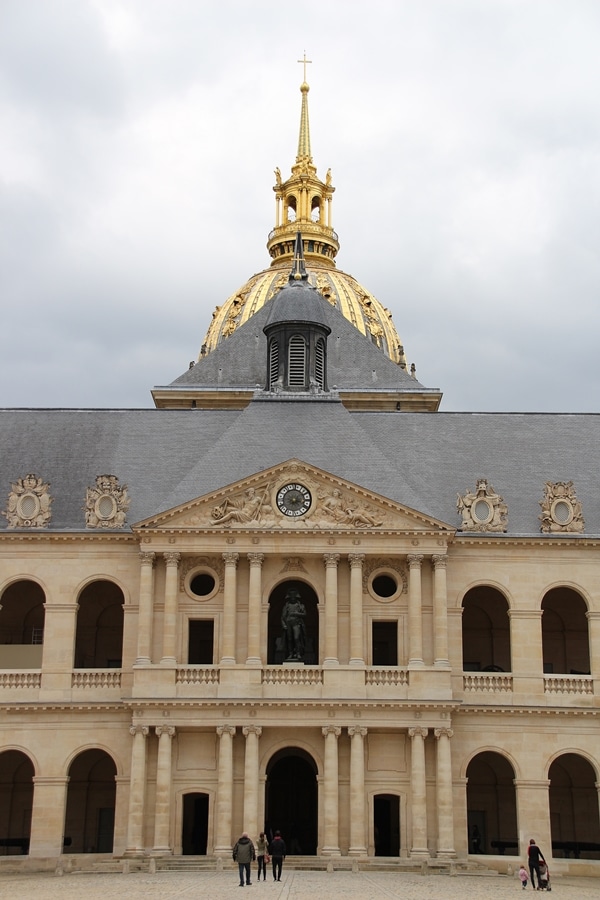 It was impossible to see everything in the 3 hours we spent here, especially considering how pooped we already were at this point. We visited the Soldiers' Church (Cathedral of Saint-Louis des Invalides), the Dôme Church including Napoleon's tomb (and many other notable tombs), and most of the exhibits of the Army Museum including the
Antique Arms and Armours (middle ages to 1643) and the exhibits from Louis XIV through Napoleon III (1643 to 1871).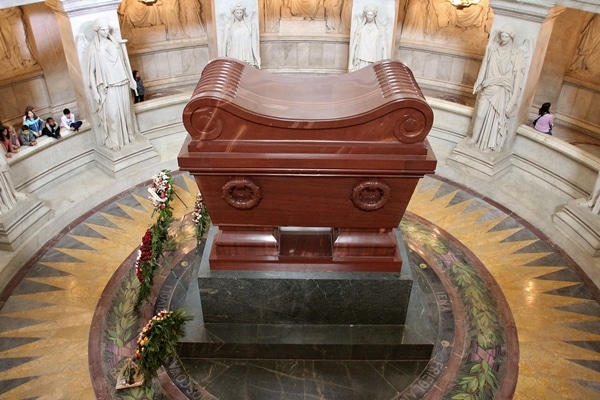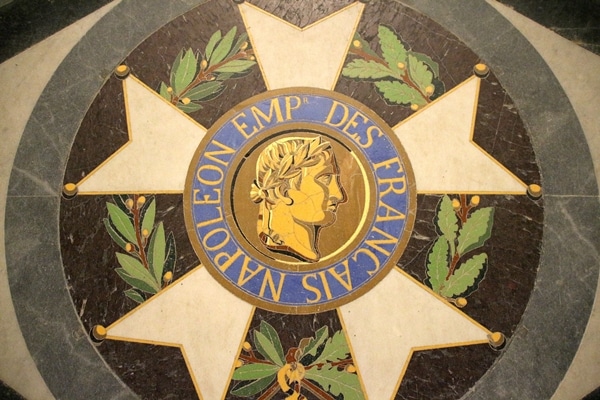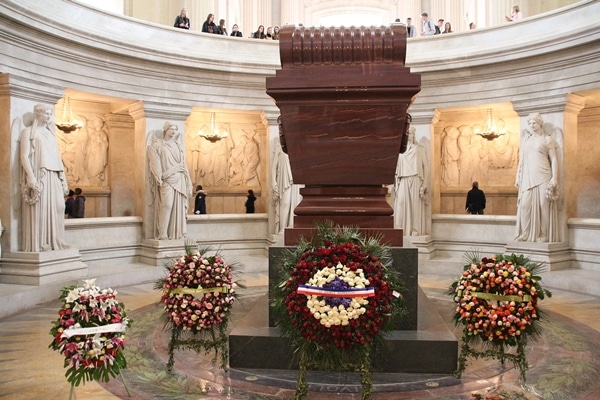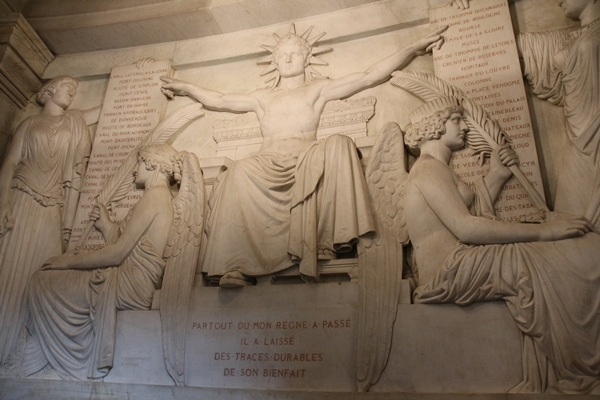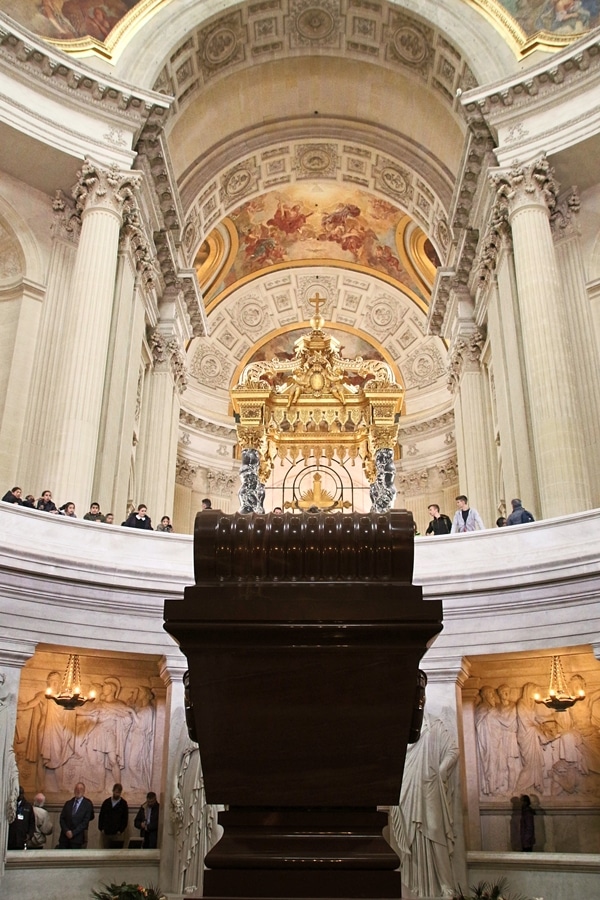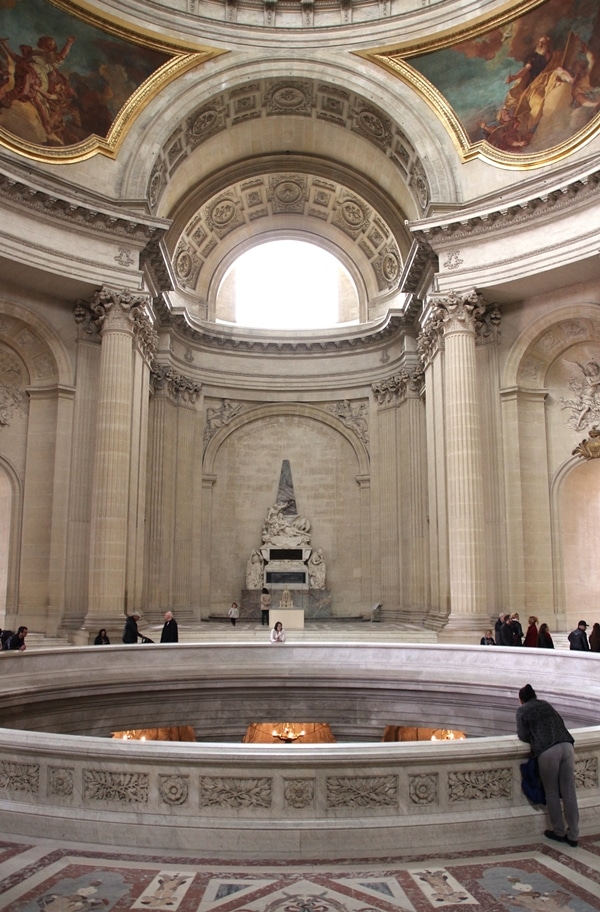 We didn't manage to squeeze in the Relief Maps or Order of the Liberation museums. It's good to note that entrance to the Dôme Church is around the back, and if you are already back there, as we were walking earlier that morning, it's faster to get in from back there (if you already have your ticket or a Museum Pass like we did) than to walk through the regular entrance, through the courtyard, and out to the back.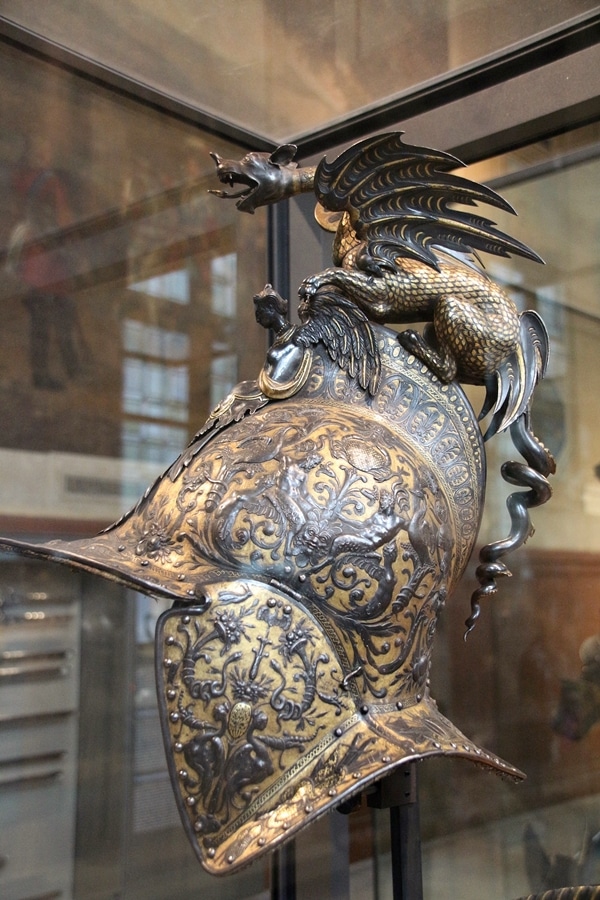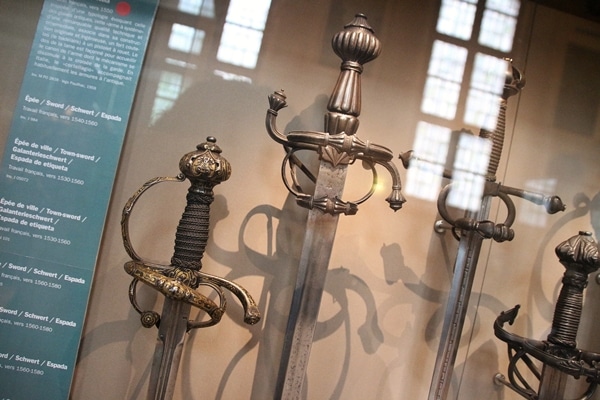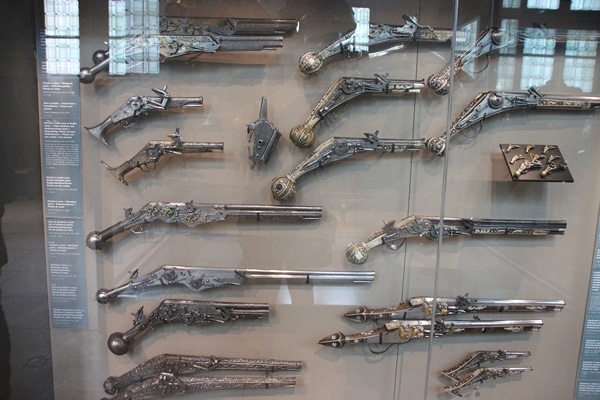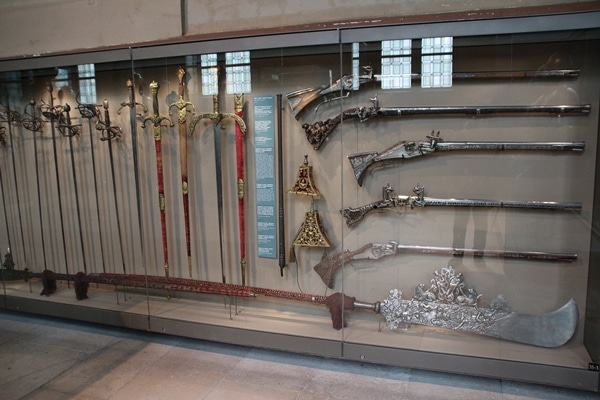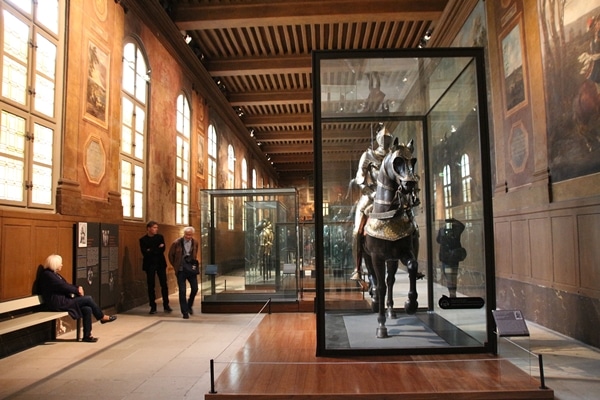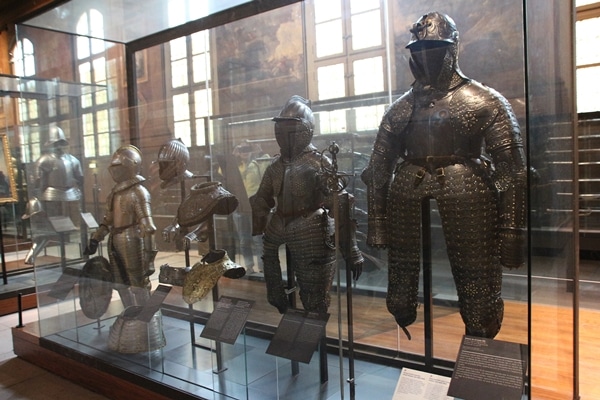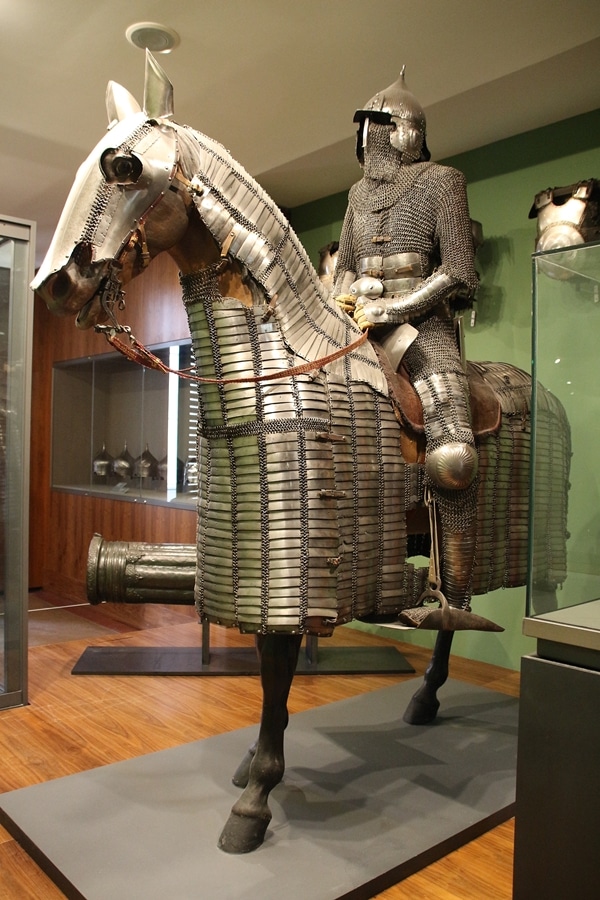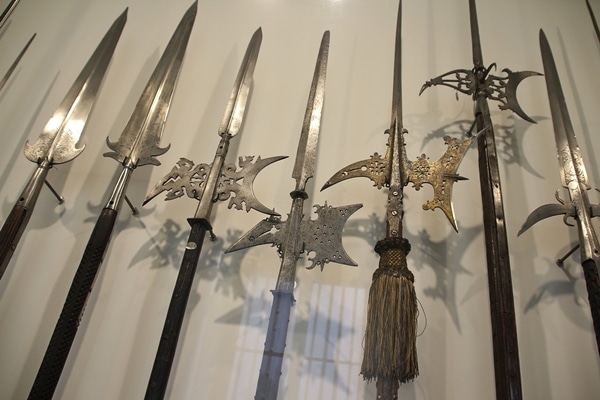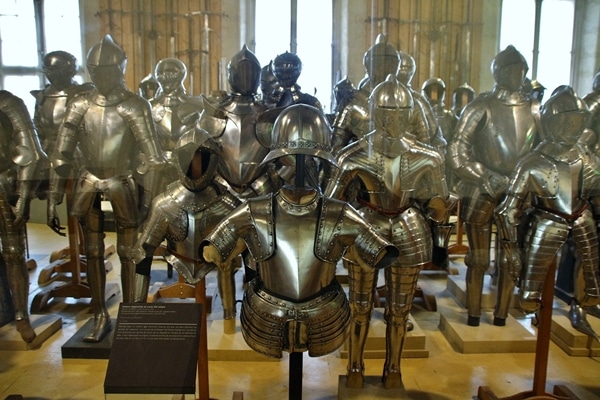 I must say, we were really impressed by our visit to Les Invalides! I'm not really a war kind of person, but I was fascinated by the armor, military uniforms and weapons throughout the ages, as well as other historical artifacts from French military history. Seeing Napoleon's tomb was also pretty epic! It's much larger than one would expect, even for someone with Napoleon's ego. I would not only recommend visiting Les Invalides to anyone who has a fondness for French history, specifically military history, but I personally plan to return someday to visit the exhibits that I missed this time around.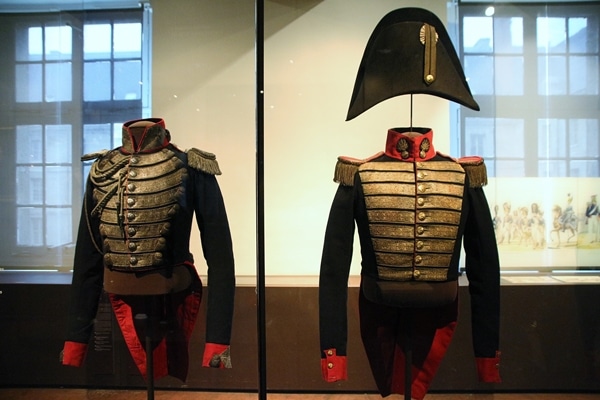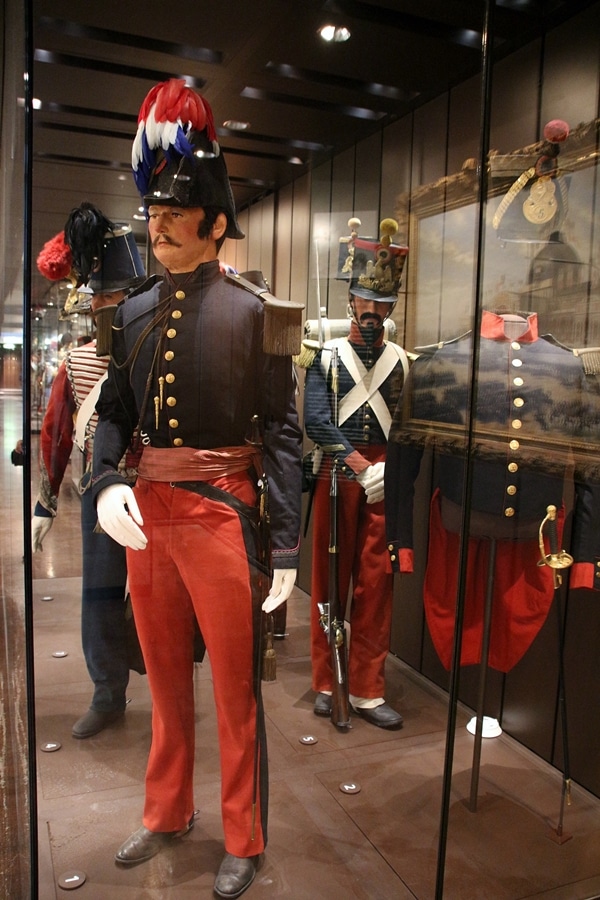 Our legs were about to fall off. And it was raining. Seriously. Our feet and legs were basically useless at this point, but the day wasn't over, so we opened up our umbrellas and carried on. What's a little more pain when you're basically numb from the thighs down? About a 20 minute walk (I'm serious, we walked over 12 miles this day) and we approached Rue de Monttessuy, a beautiful street lined with restaurants, and featuring an awe-inspiring view of the Eiffel Tower, even in the rain (wah wah).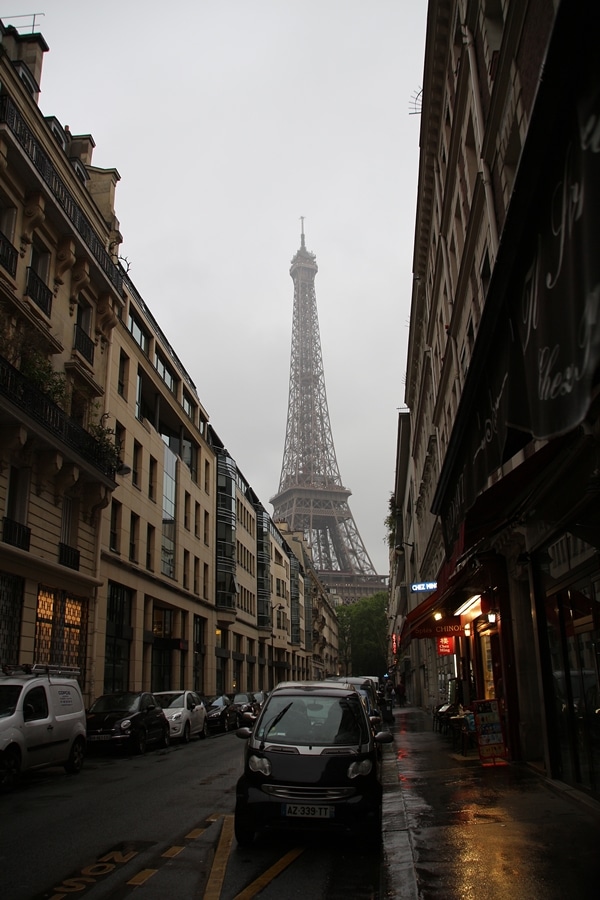 There are several highly rated restaurants on this street, but we selected Il Sorrentino for our evening meal. I couldn't find any copies of the menu online ahead of time (even photos on TripAdvisor were limited in regards to menu), so I'm happy to share my snapshots of the menu here in case anyone is looking for it!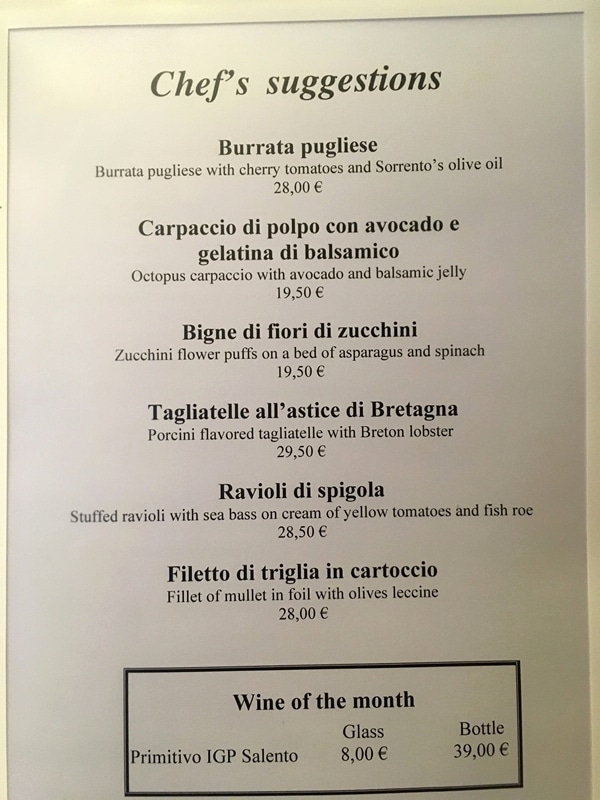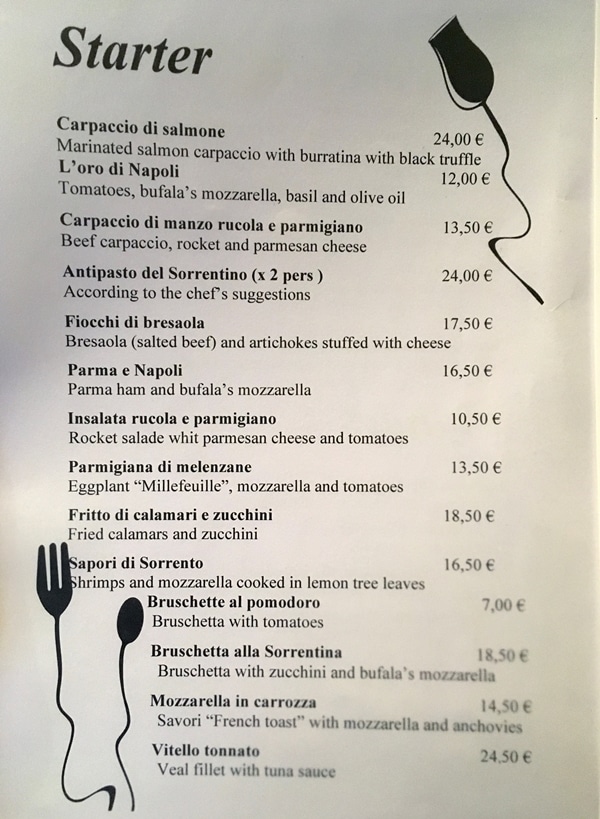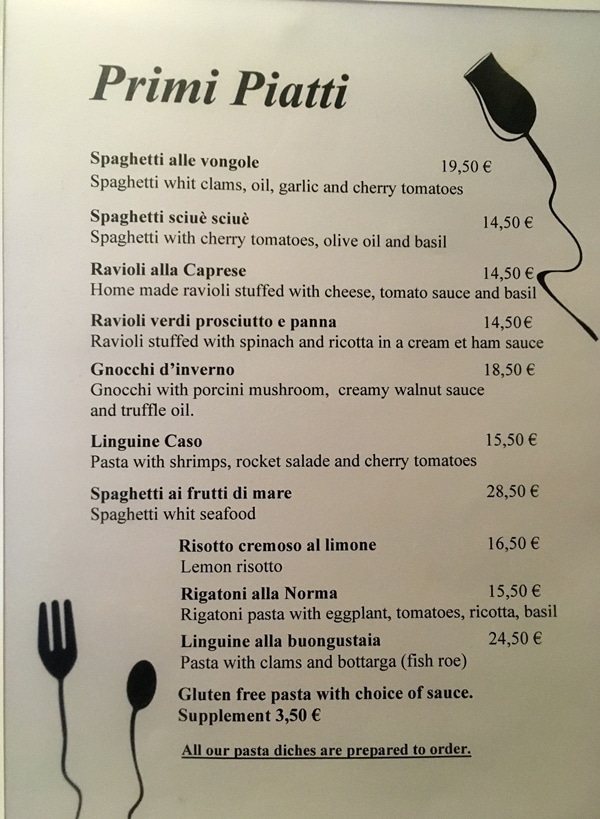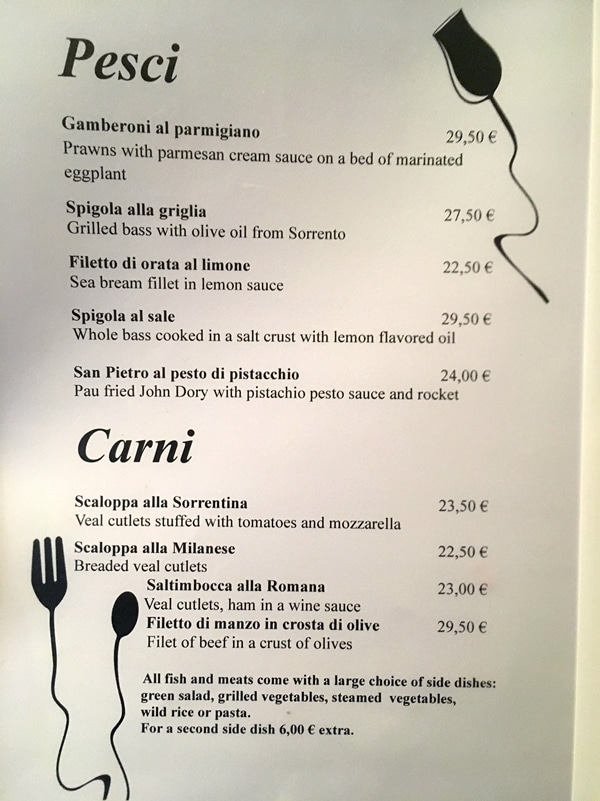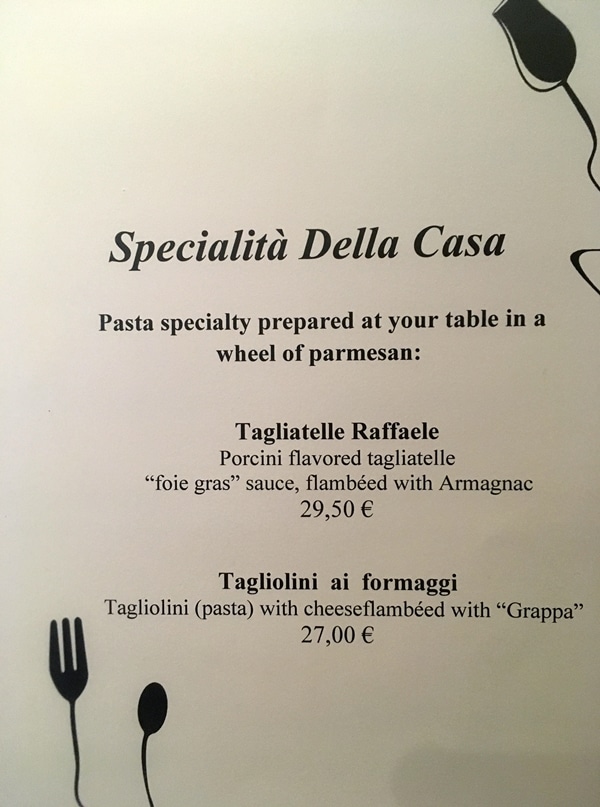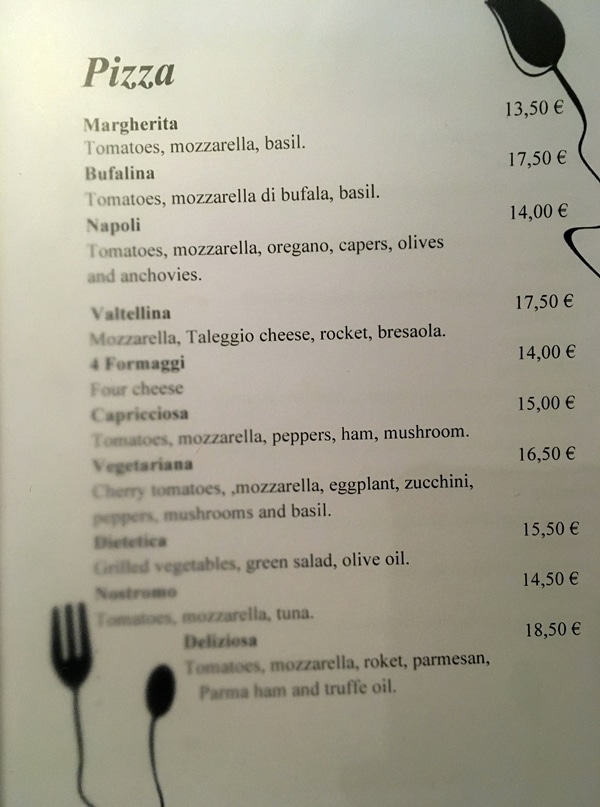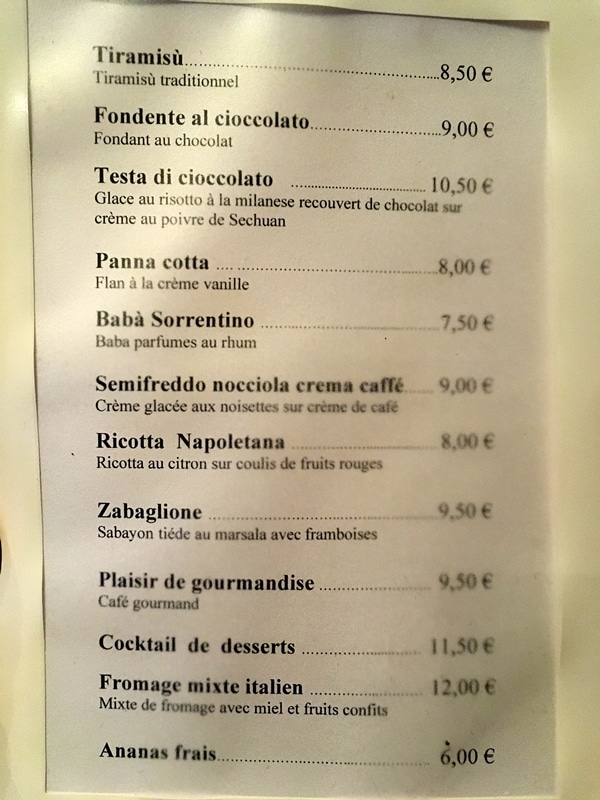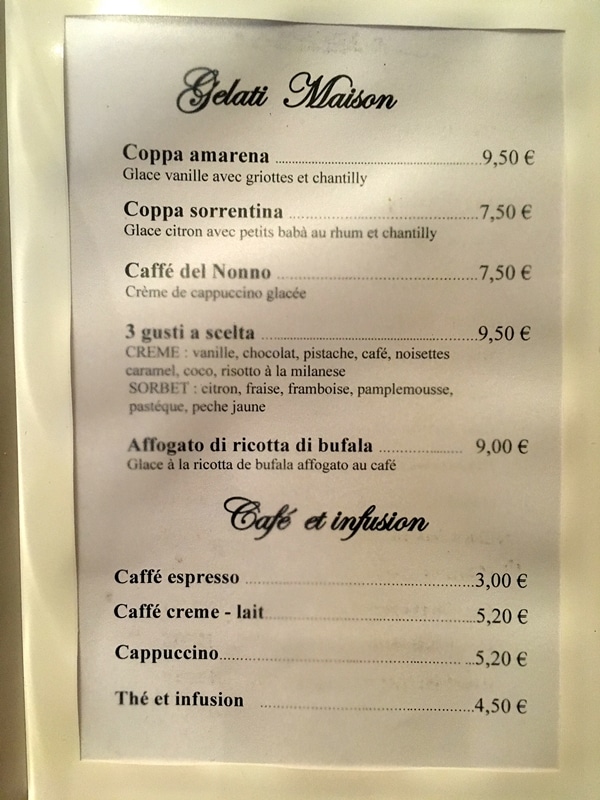 As is quite typical in Paris, the dining room is relatively small with tables set close together. This would be our only truly non-French meal of the trip, and it was outstanding! The service was great as was the food!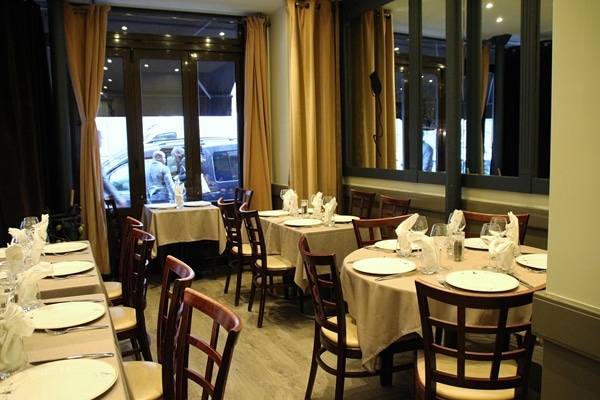 We selected a couple glasses of rosé to sip while sampling the bruschette al pomodoro, which was fresh and delicious with just the right amount of acid. A simple start to our meal, but it sets the stage with big flavor from an unassuming dish.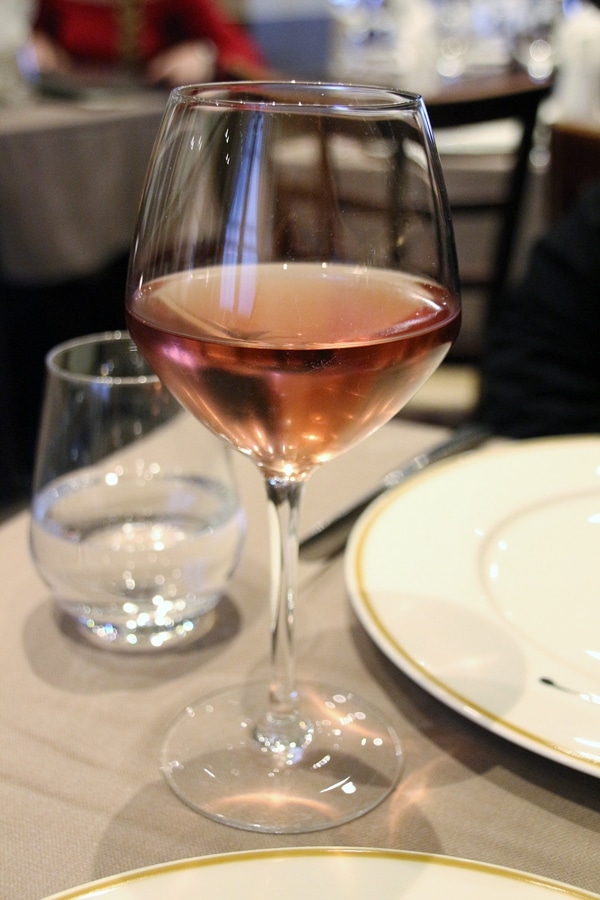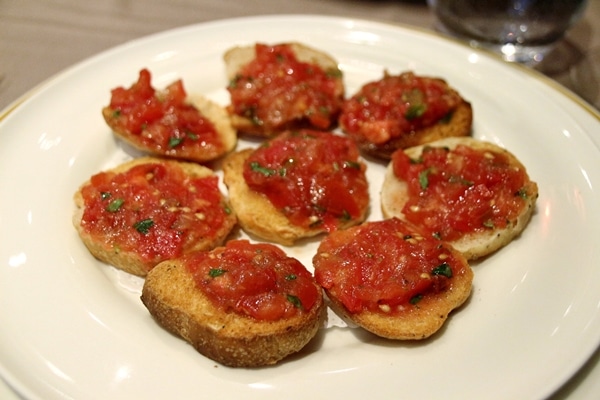 Mom's spaghetti sciuè sciuè (spaghetti hurry hurry, in Italian) was so understated and yet bold in flavor. A combination of perfectly al dente spaghetti, fresh cherry tomatoes, basil and high quality extra-virgin olive oil is the basis for this truly excellent pasta. I'm not gonna lie, I enjoyed bites of mom's spaghetti even more than my own selection!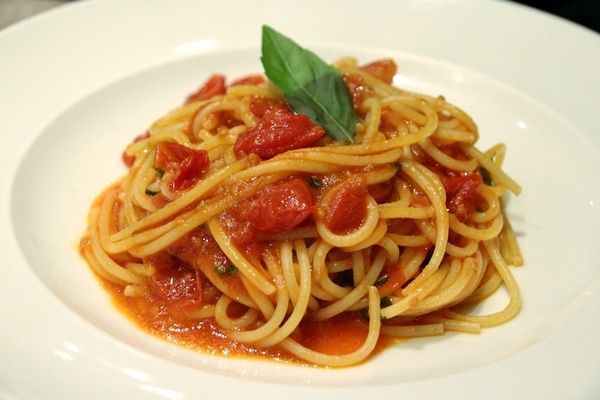 My rigatoni alla Norma was also fantastic, yet was overshadowed by the simple splendor of the spaghetti. My dish was studded with earthy bites of eggplant, and cloaked in a tomato sauce laced with creamy ricotta cheese. It packed more of a punch than the spaghetti, but was also really well-prepared. I can't think of a single complaint.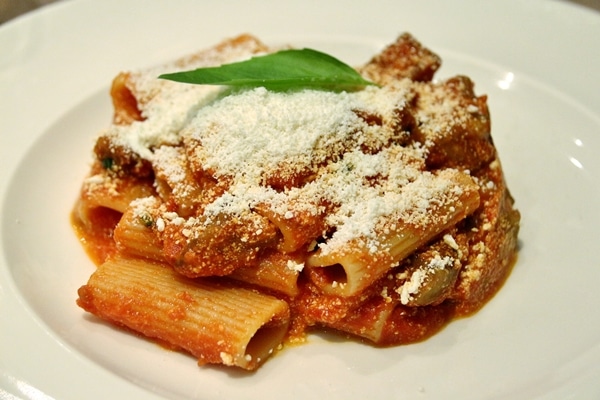 Dessert was sublime, caffé del Nonno, a gooey, melty martini glass filled with decadent cappuccino cream. It almost reminds me of Italian soft serve, made with coffee, cream and sugar, and served on the soft side. It was decadent, and a perfect finale to an extraordinary non-French meal. Who imagined that one of our favorite meals in Paris would be Italian?!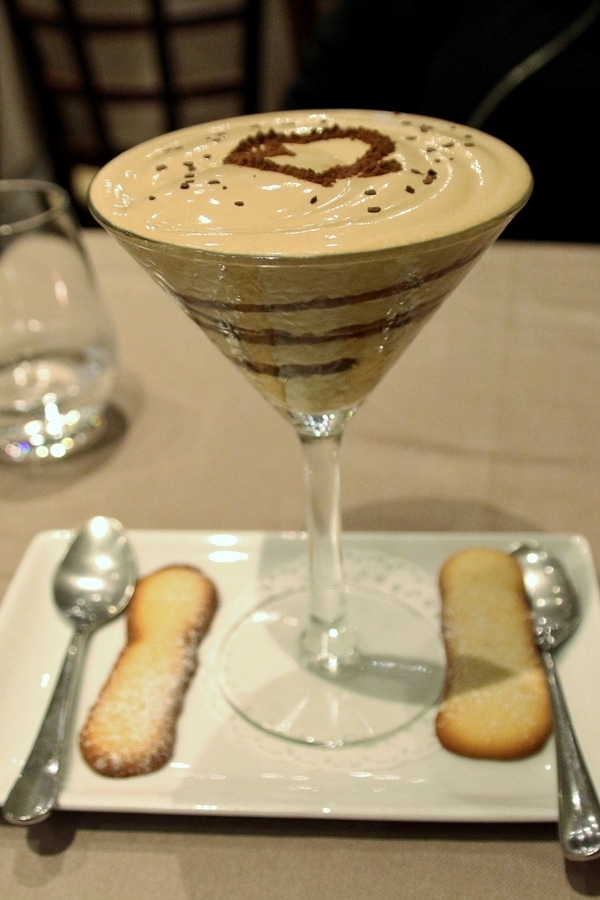 Another day in the books, and more fun and adventure is still on the way...
Paris - May 2019