It's our last full day in Paris, and we have planned some adventures in some of the outskirts of the city, but first we're checking out Marché Maubert, a small farmers' market set up 3 days a week directly by the Maubert Mutualite metro and our favorite little pastry shop, La Maison d'Isabelle.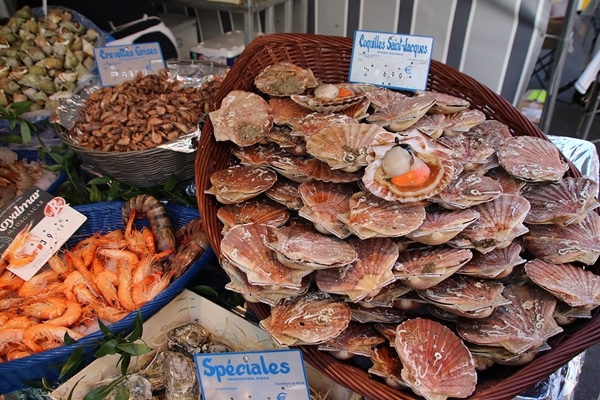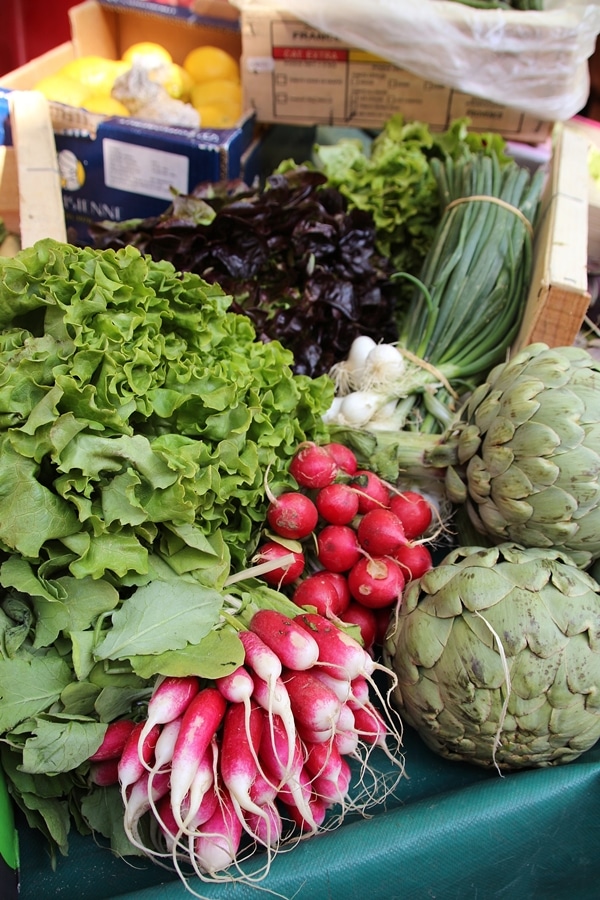 After perusing the stalls, we purchased a couple pastries for a sweet start to the day. This apricot pistachio pastry was one of my favorites from the week. It's slightly sticky from the apricot preserves and not super sweet. It has a mild pistachio flavor with additional crunch complementing the super flaky exterior.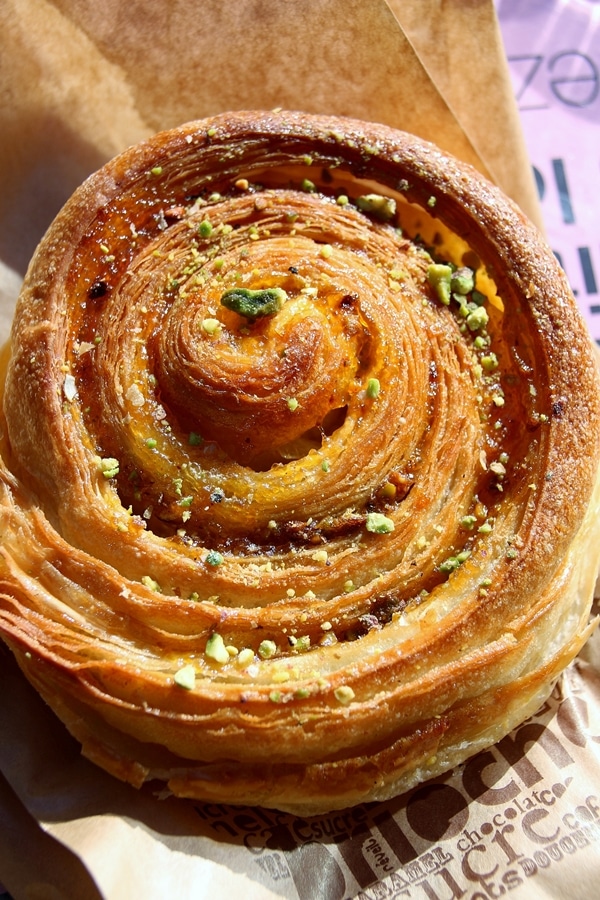 Eighteen years ago when I first visited Paris with my family, my sister and I were on a mission to visit The Doors frontman Jim Morrison's grave, so we headed to Père Lachaise Cemetery, the most famous and most visited cemetery in the world with 3.5 million annual visitors. At the time, we made a beeline directly for Jim's grave, but were so awe-struck by the sheer beauty and intrigue of this historic cemetery that we decided we'd come back someday and spend additional time here, visiting more of the famous graves.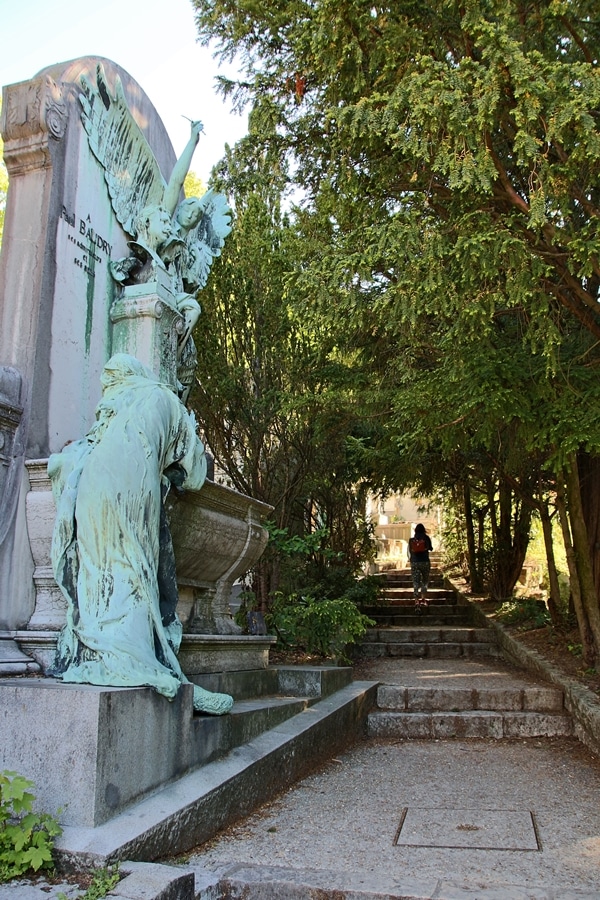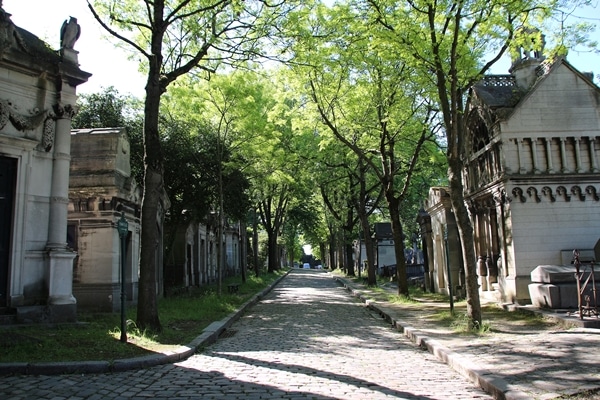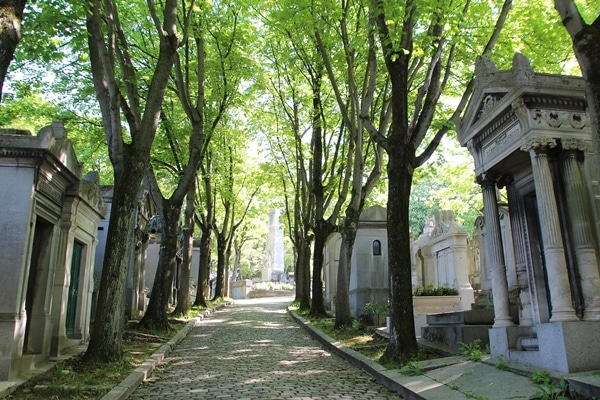 I have a pretty morbid personality, so for me it definitely wasn't strange spending nearly 2 hours exploring a cemetery, and we certainly weren't the only ones targeting various famous graves throughout the 110 acre burial site. Some notable graves we visited include Honoré de Balzac, Georges Bizet, Frédéric Chopin, Édith Piaf, Molière, Oscar Wilde, Antoine-Augustin Parmentier, and Jim Morrison.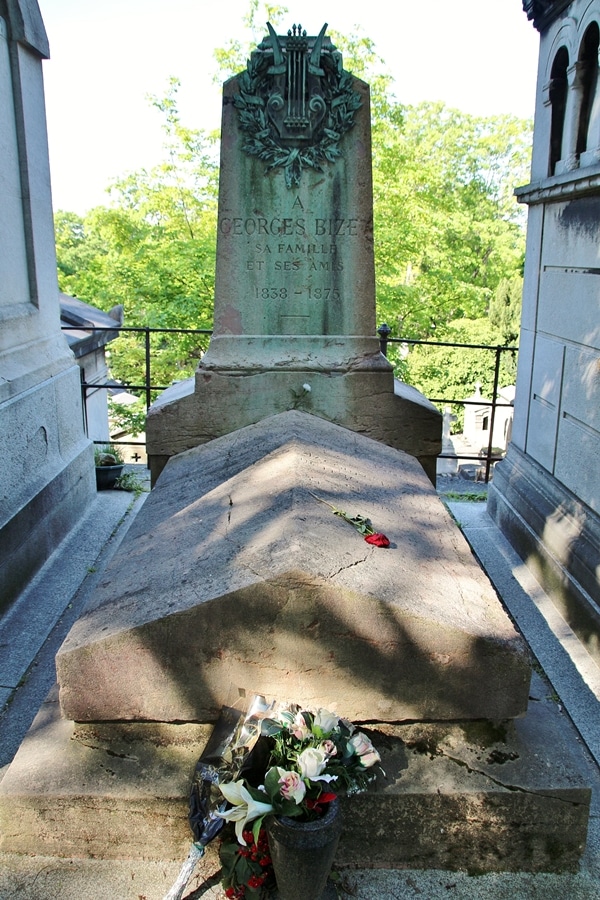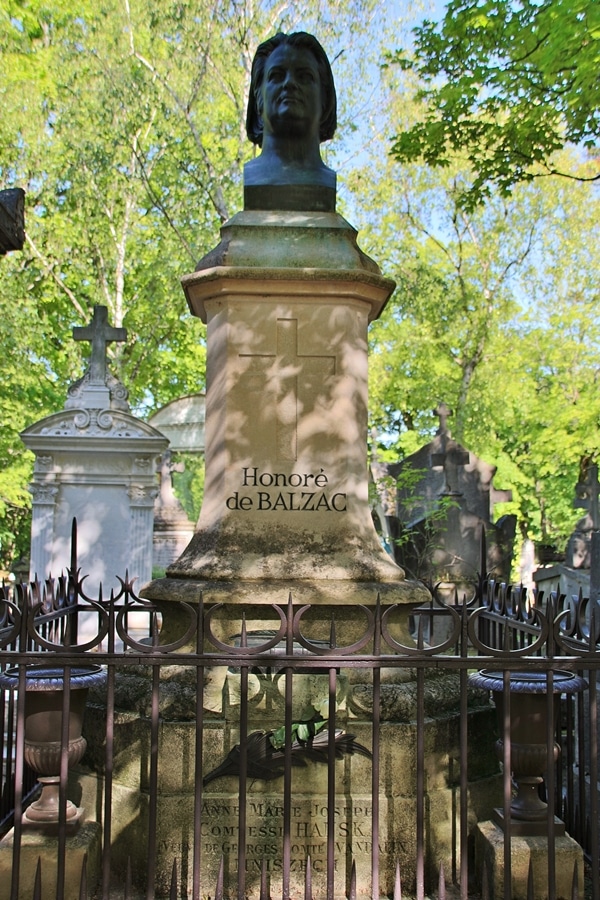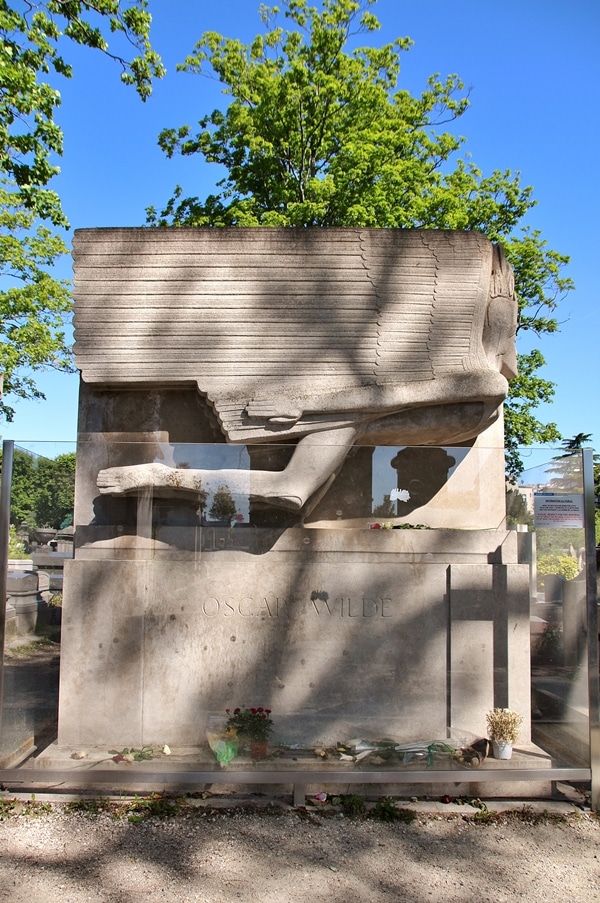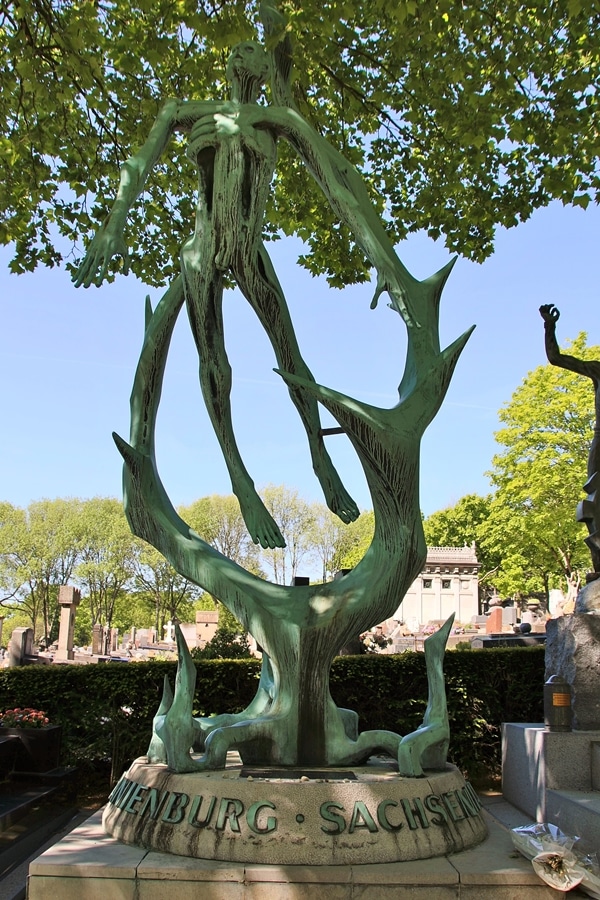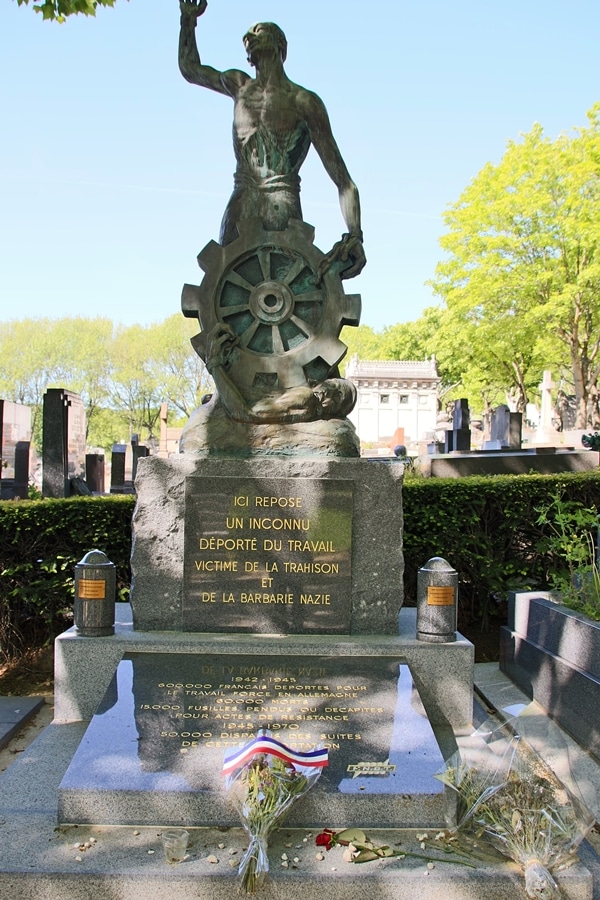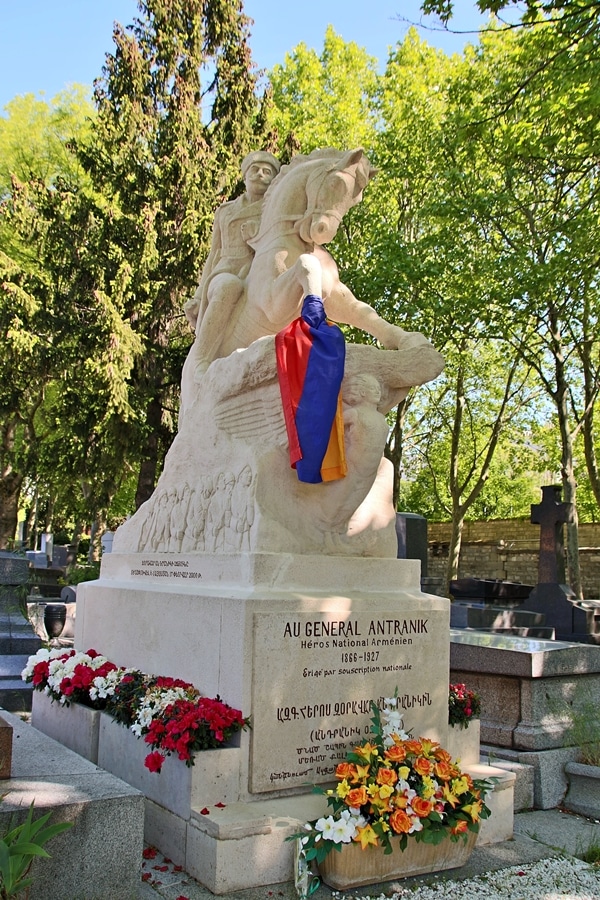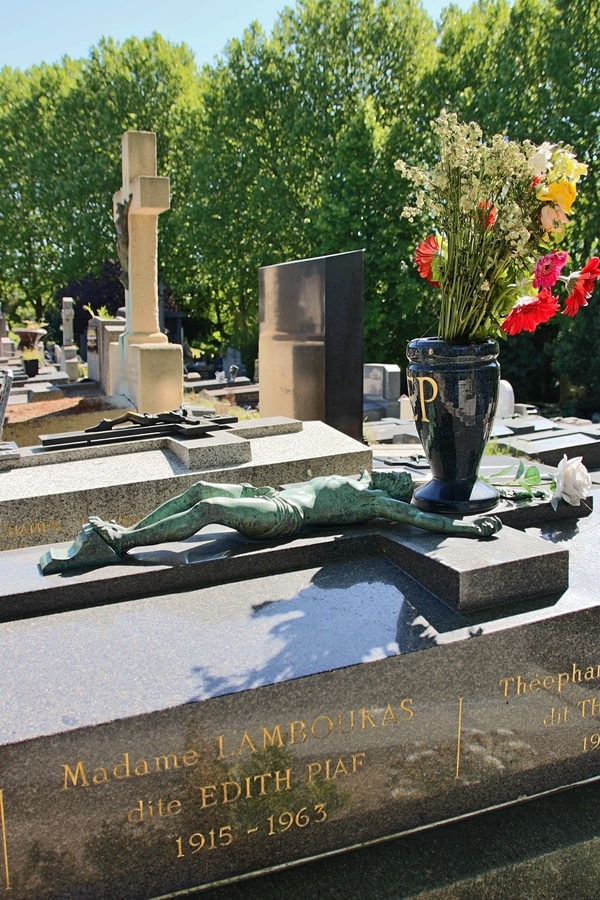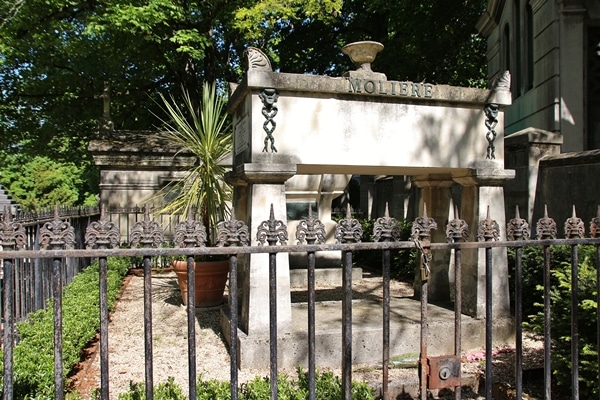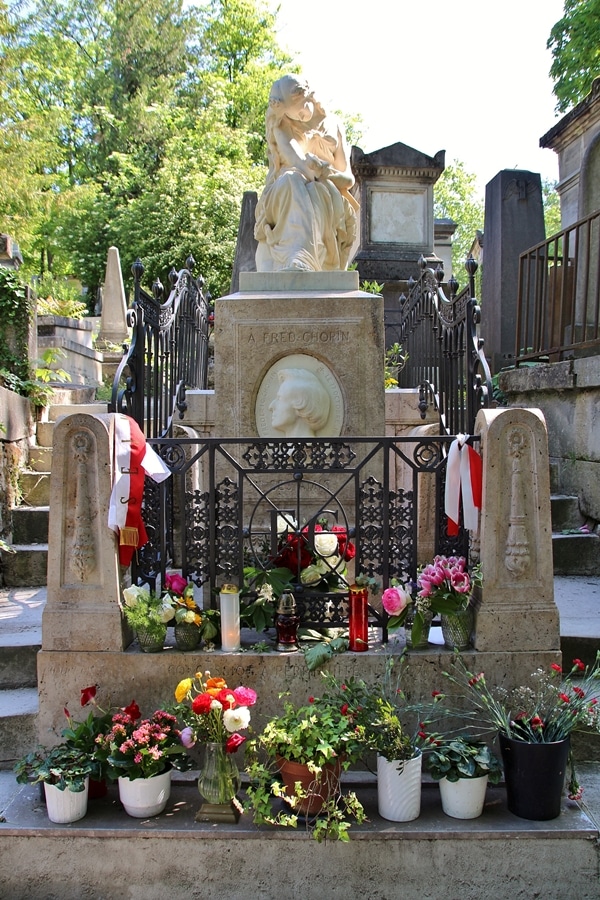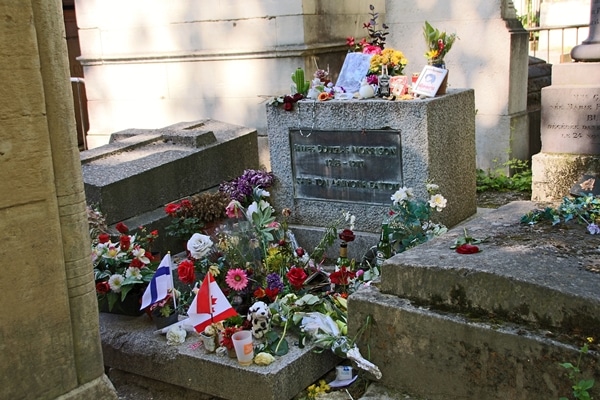 After paying our respects to some of our beloved deceased writers and musicians, and a scientist/promoter of the humble potato as a food source (thank you Parmentier!), we hit the Metro and made our way over to Montmartre, the bohemian neighborhood atop a hill once home to famous artists including Pablo Picasso, Edgar Degas, Salvador Dali, Vincent Van Gogh, Pierre-Auguste Renoir, and Edouard Manet. It was also home to Dalida, a French vocalist and actress who lived in the neighborhood for many years, and later took her own life in 1987. We visited Place Dalida, a square in a quiet corner of Montmartre where a bust of the late performer now stands. Her former home is also a short walk from here.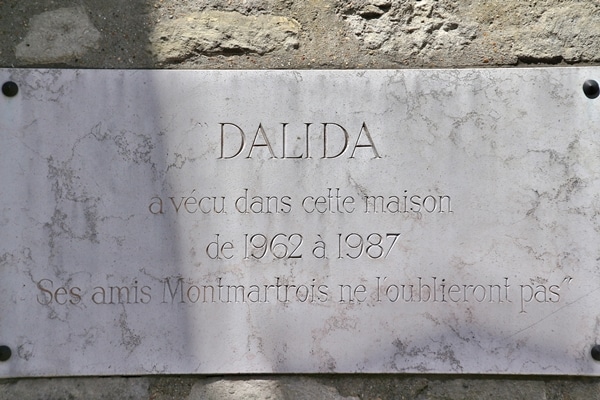 Both today's lunch and dinner were top notch, and easily some of our favorite meals of the entire trip! La Boîte aux Lettres, which translates to "the mailbox," is in such a charming location with a wonderful, helpful, and good-looking staff (bonus!). The small dining room is filled with books and closely clustered tables with an open-ish kitchen. I made a reservation but it didn't seem necessary for lunchtime, at least on this particular day.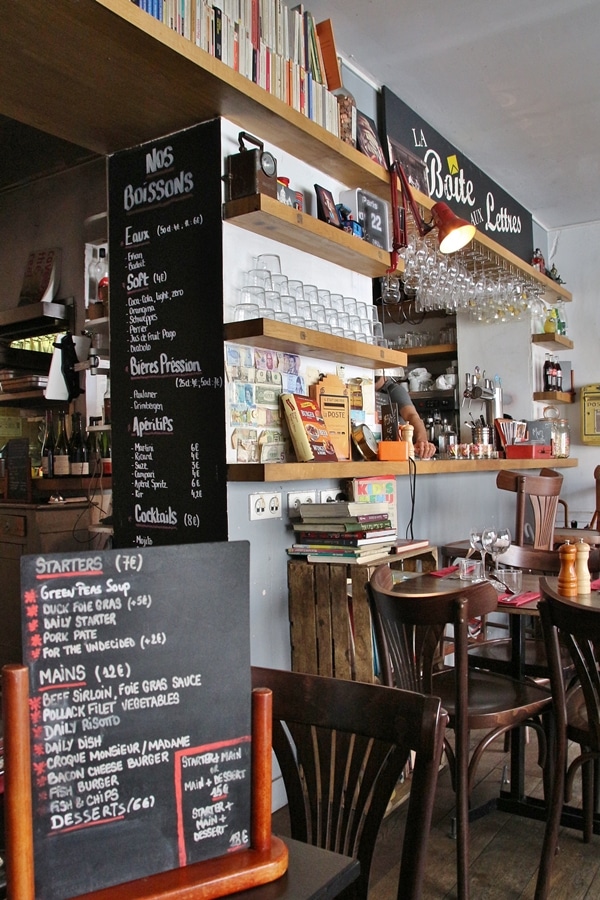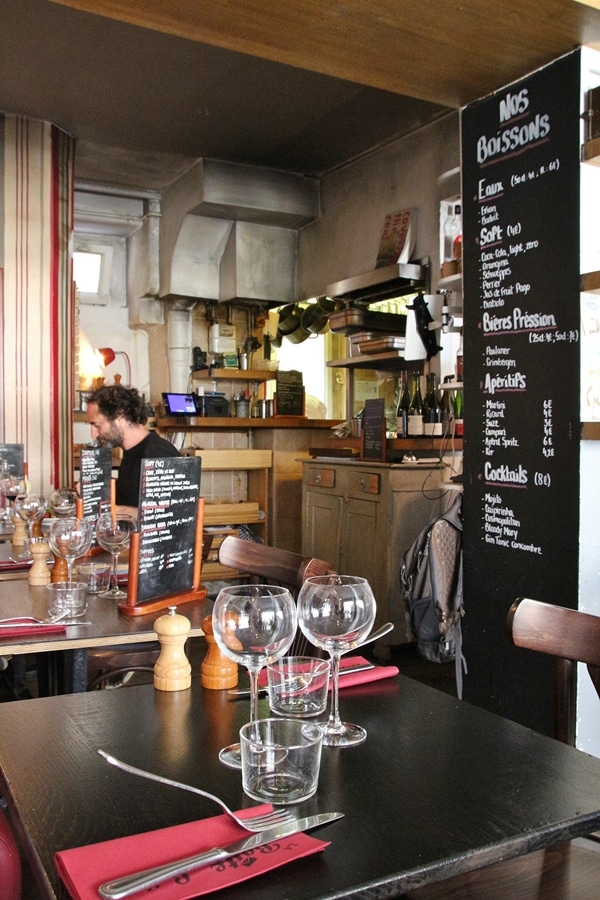 I absolutely love that they have magnets under the table to hold the silverware down! What a cool idea!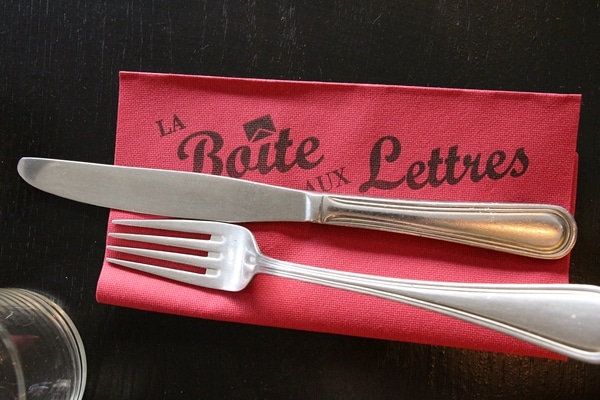 We both opted for the "lunch formula" of an appetizer and main dish. We started with the "For the Undecided," a sampler of soup, salad, and pork pâté. The green pea soup was excellent, with a tiny dollop of crème fraîche to garnish and tiny fresh peas suspended within. The salad was also lovely, a combination of arugula, fresh mozzarella, and fresh and dried tomatoes all dressed with balsamic (it was supposed to also have shaved Parmesan but that seemed to be missing). The pâté was delightful, served with a small bit of caramelized onions and a cornichon. The fresh sliced baguette served on the side was perfect with this. We enjoyed our meal with a ¼ bottle of Chardonnay from Burgundy. It was crisp and light, and nicely complimented our meal.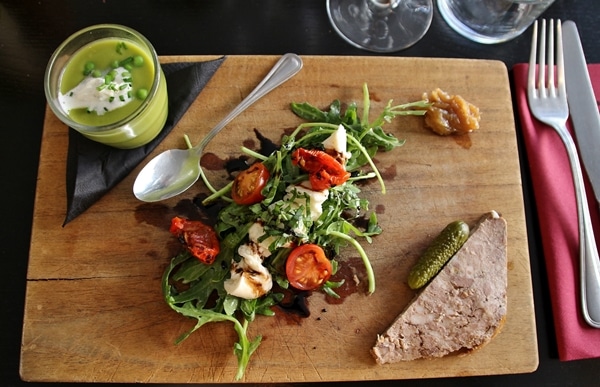 Mom's pollack with eggplant caviar and sautéed veggies was a winning dish! It was perfectly cooked, melt-in-your-mouth tender!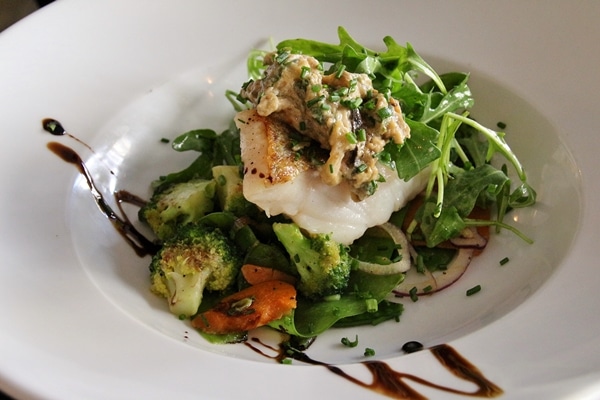 My croque madame was perfection, one of the best versions I've ever had. A single slice of bread with ham and gruyére, it wasn't too heavy, and featured an insanely crispy bread and a perfectly fried egg. Swoon! The fries and salad were good too, adding a fresh element to a heavy dish. I would absolutely hands down return here on any future trip to Paris! Try and stop me!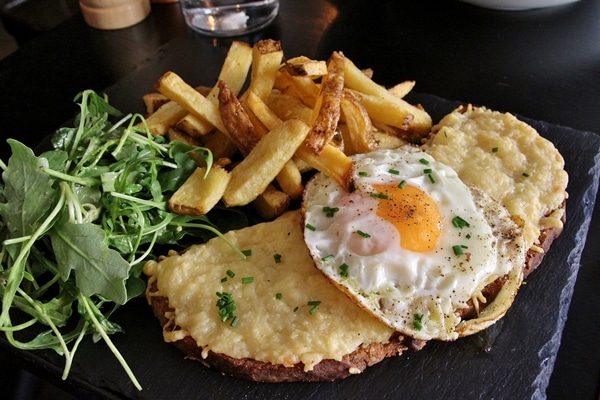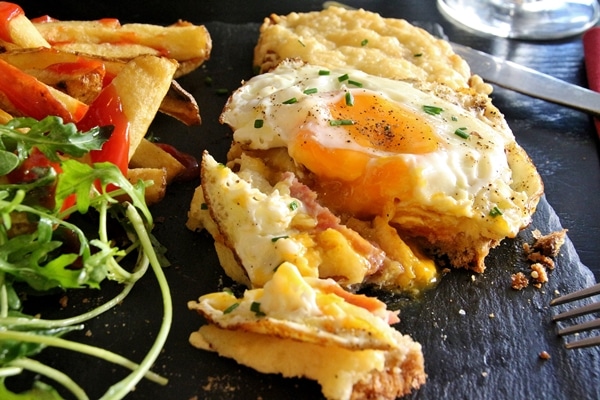 After a small interlude at Place du Tertre, a "hillock" filled with cafés, artists, and souvenirs galore, we continued onward to Sacré-Cœur de Montmartre.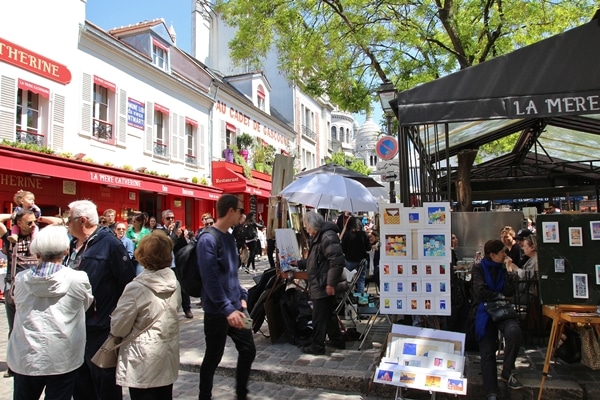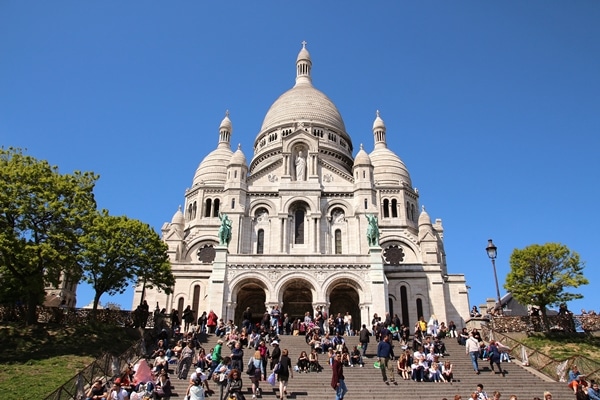 Inside the church, silence is the golden rule. Signs say no photos but no one seems to enforce that.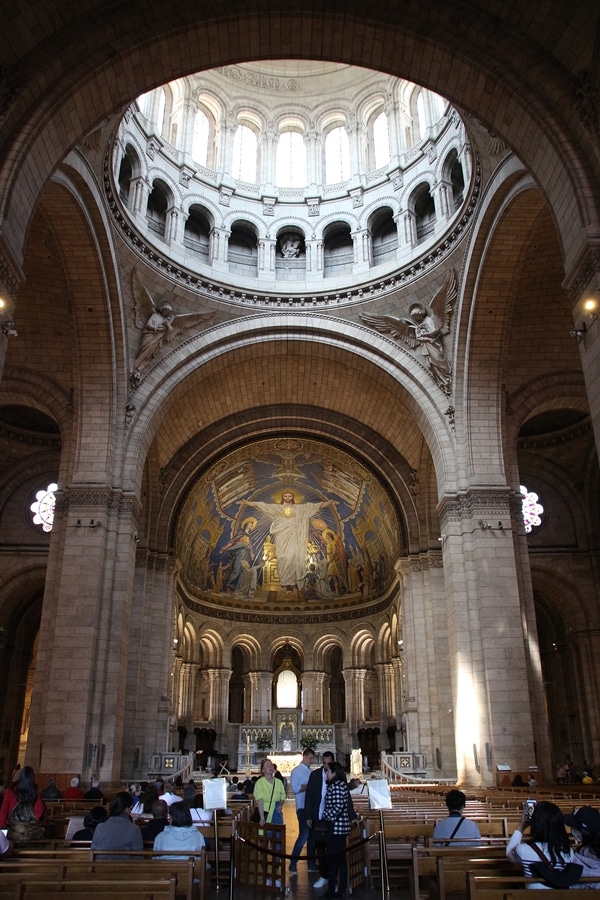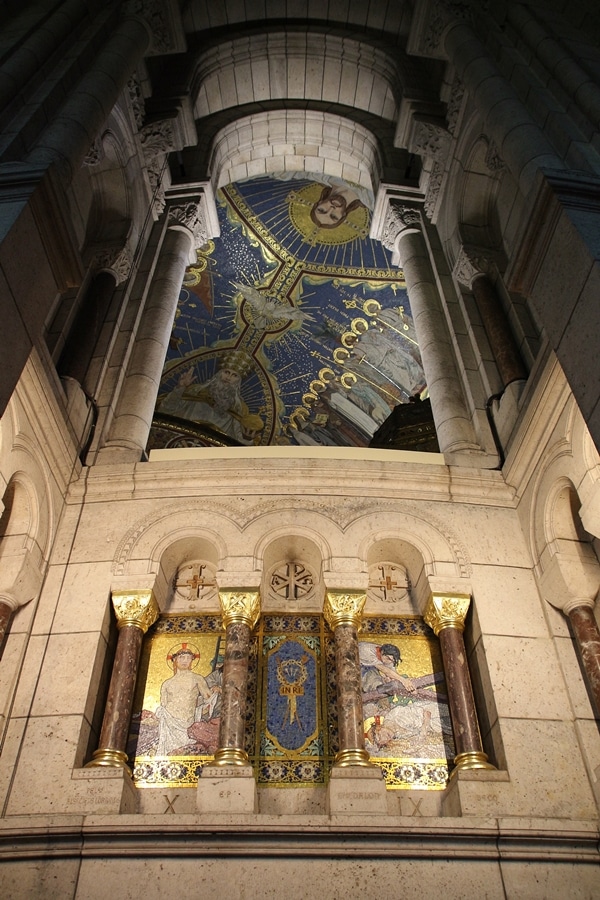 Mom stayed behind while I made the trek up to the Dome. For €7 I gained access to the 300 steps to the top (warning, there is no elevator!). Unlike the stairs to the top of the Arc de Triomphe, there is no opening in the middle of the spiral staircase for you to see how much further you need to go to reach the top, only a few tiny windows along the way. There are no handrails most of the way up and down the worn stone steps; it's truly a claustrophobic's nightmare. The epic views at the top were definitely worth it, but unlike my trip to the top of the Arc de Triomphe, one time up to the Dome might be enough for me. I spent about 35 minutes total going to purchase my ticket, climbing to the top, and eventually returning back to the church to collect mom (and catch my breath).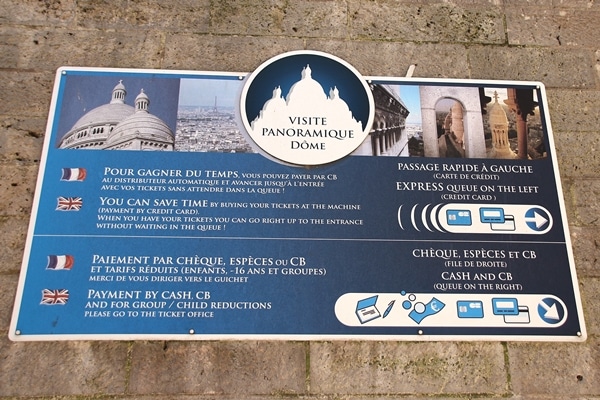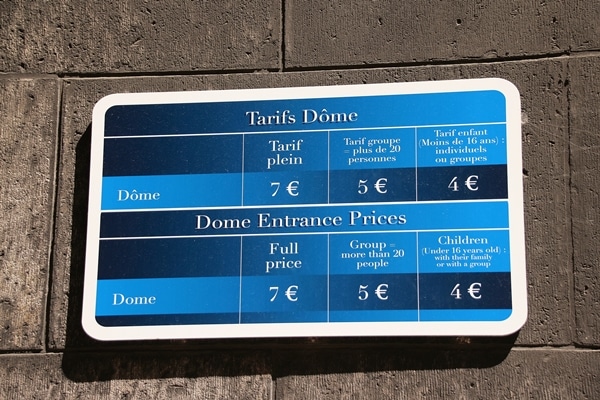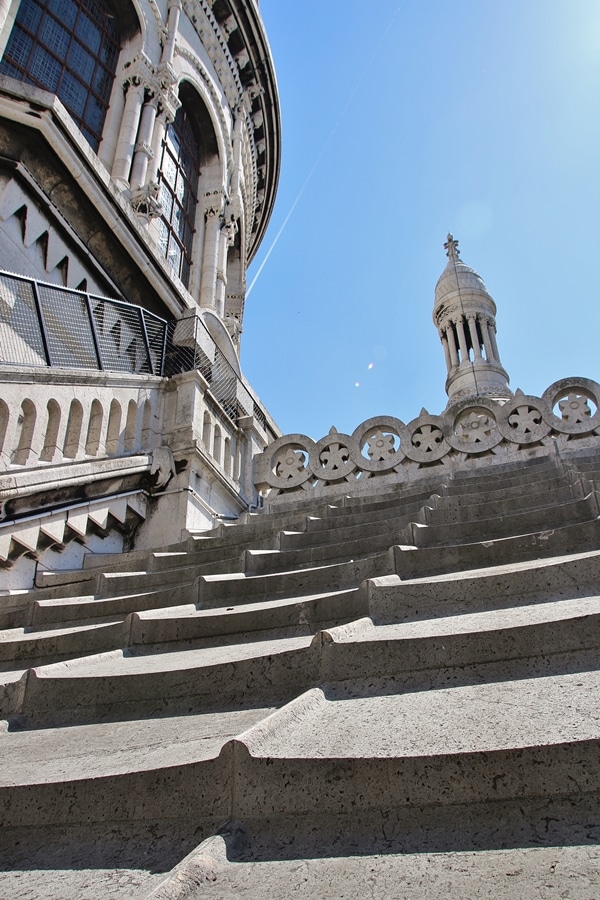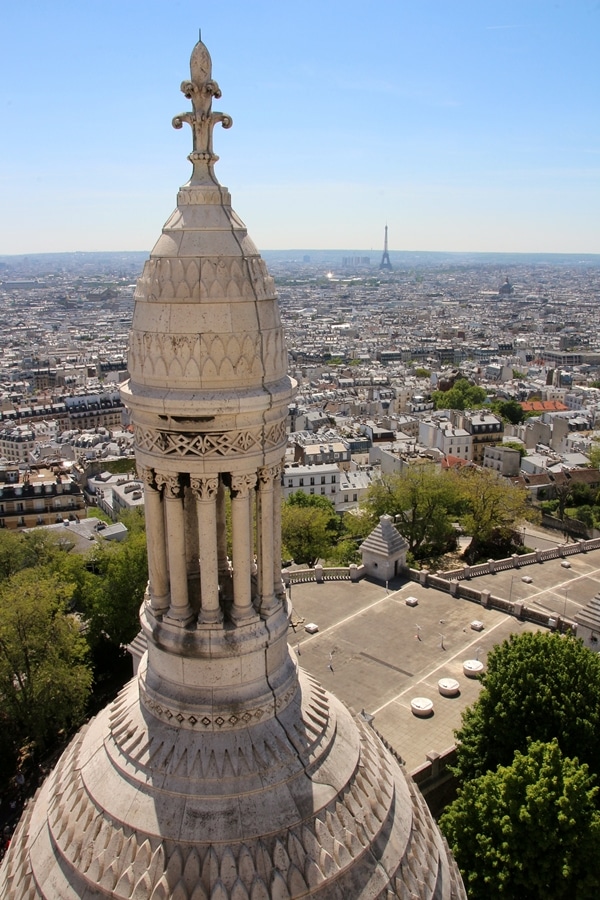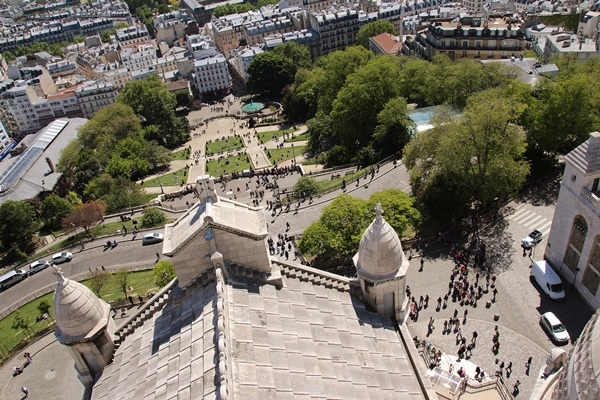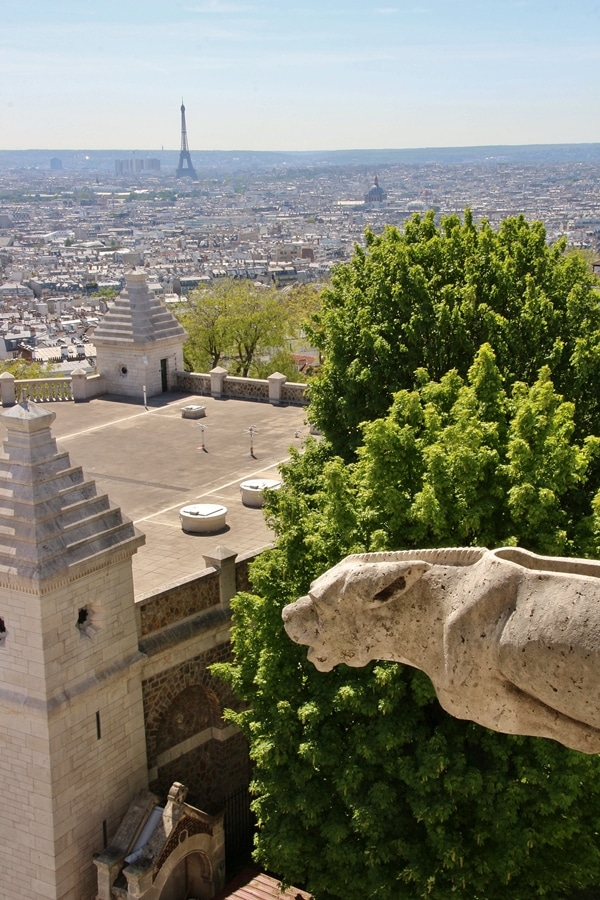 We headed down the hill towards the carousel, a much easier path than climbing UP that same hill to reach the church (although there is a funicular available).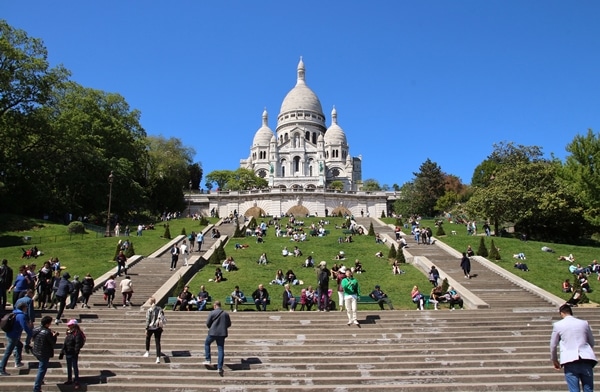 Winding down our visit to Montmartre, we still had a few final stops including Abbesses, the deepest station in the Paris Métro, at 118 feet below ground. It was featured in Le Fabuleux destin d'Amélie Poulain, and has one of only two remaining glass-covered "dragonfly" art deco entrances, known as édicules, designed by architect Hector Guimard.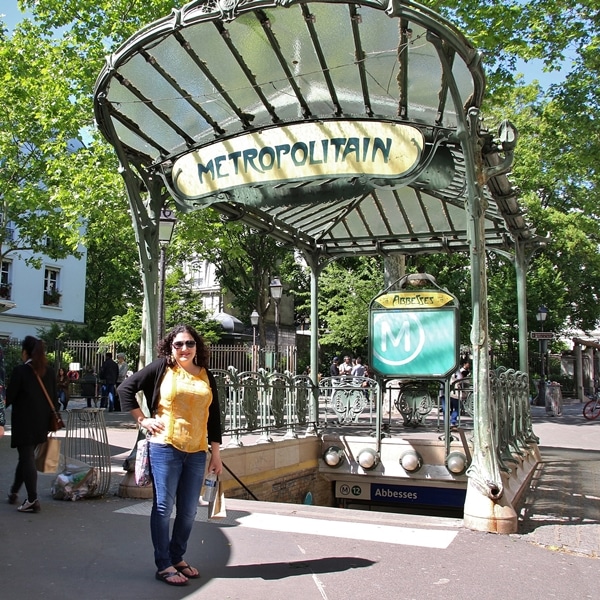 Nearby we also checked out the Wall of Love in the Jehan Rictus garden, on which the phrase "I love you" is written in 250 languages, Au Marché de la Butte, the market featured in Amelie with the title character's blue door around the corner, and Le Bateau-Lavoir, a shared studio and former dwelling of famous artists including Picasso and Matisse.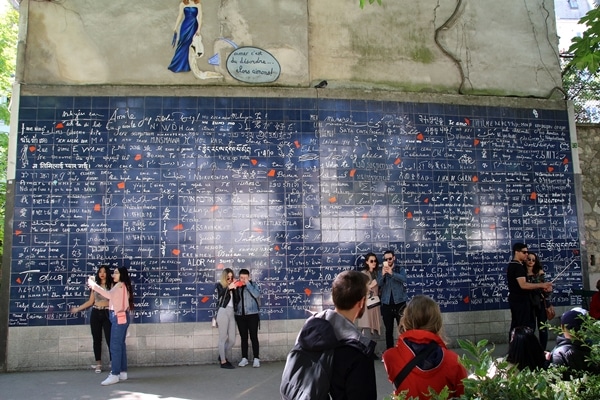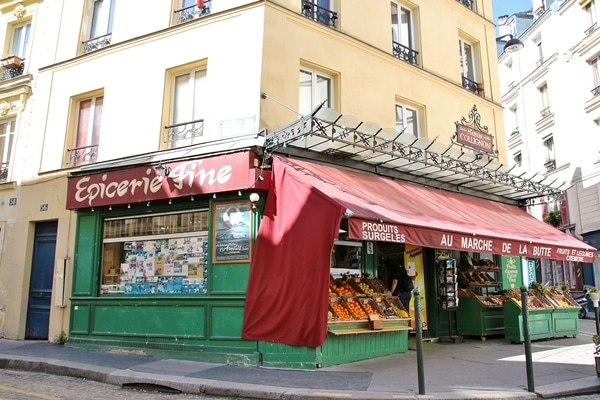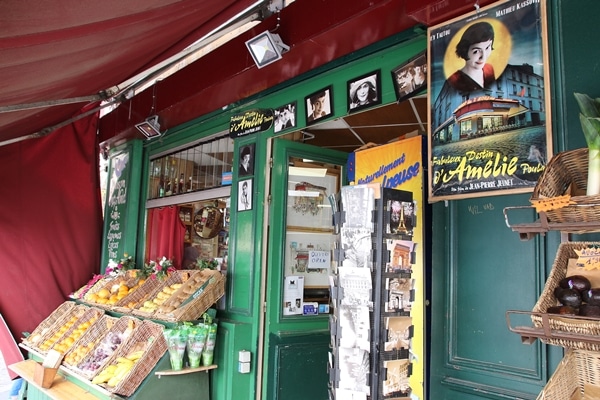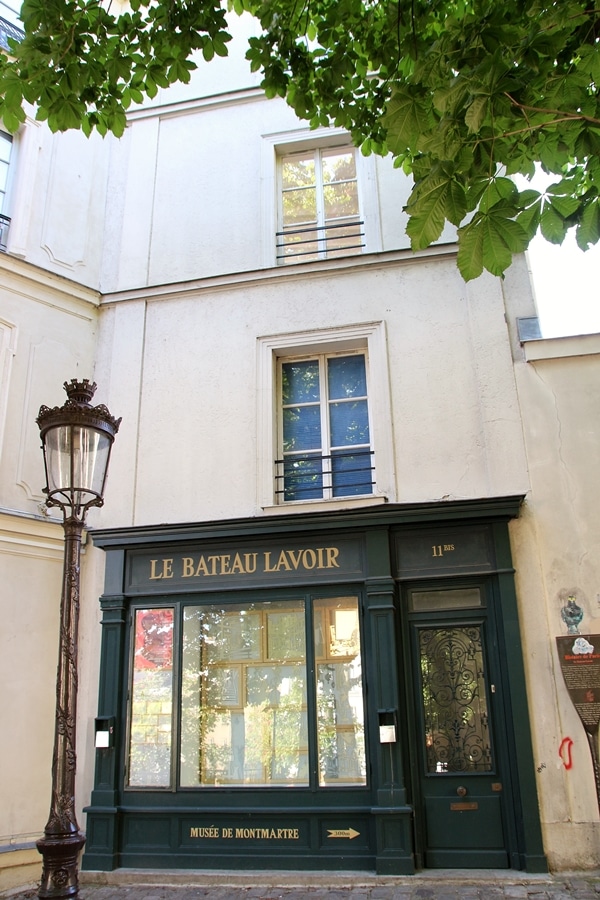 We headed back to our hotel in the Latin Quarter for a bit of a break before a late dinner at Le Petit Châtelet, located directly next to Shakespeare and Company, and across the Seine from Notre Dame.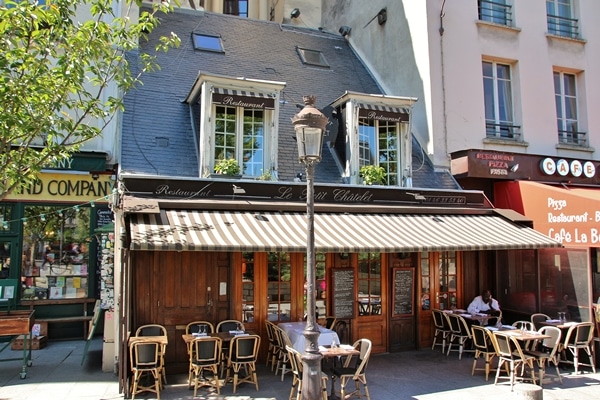 A wood-burning oven (which is not just for aesthetics, they actually cook food in there!) sits in one corner of the tiny dining room. Of all the restaurants where we dined this past week, the tables here are the closest together--they are literally touching, and the staff needs to pull each table out completely so someone can sit on the booth side. Cozy would be a word to describe the ambiance, between the fire, proximity to your neighbors, and warmth of service. Upstairs is another small dining room, in addition to the bathrooms.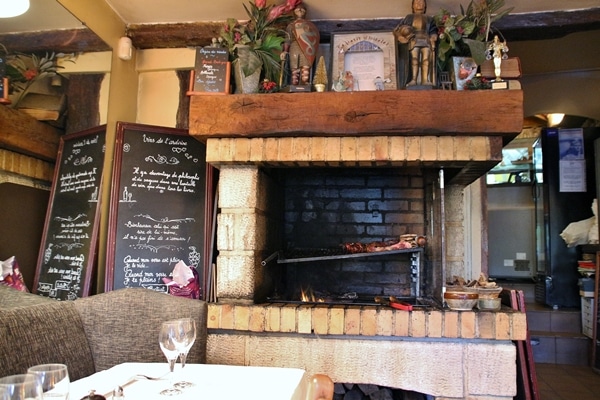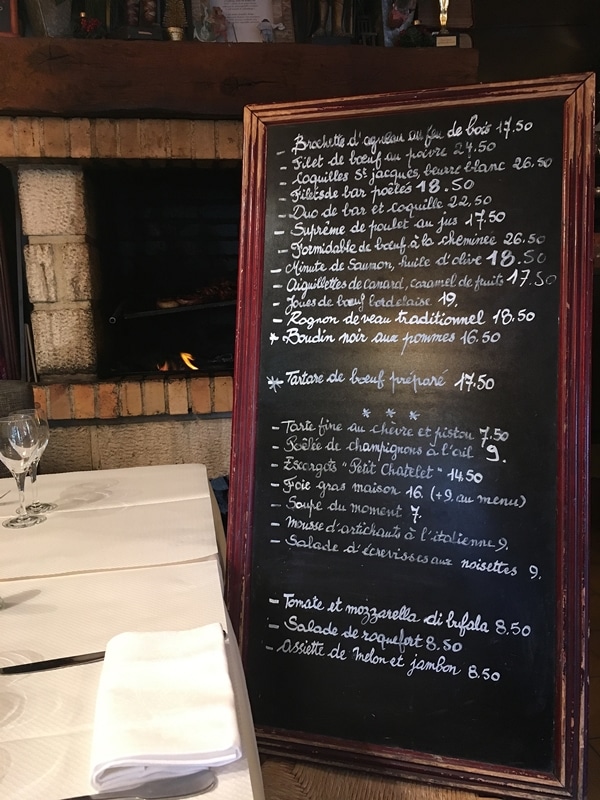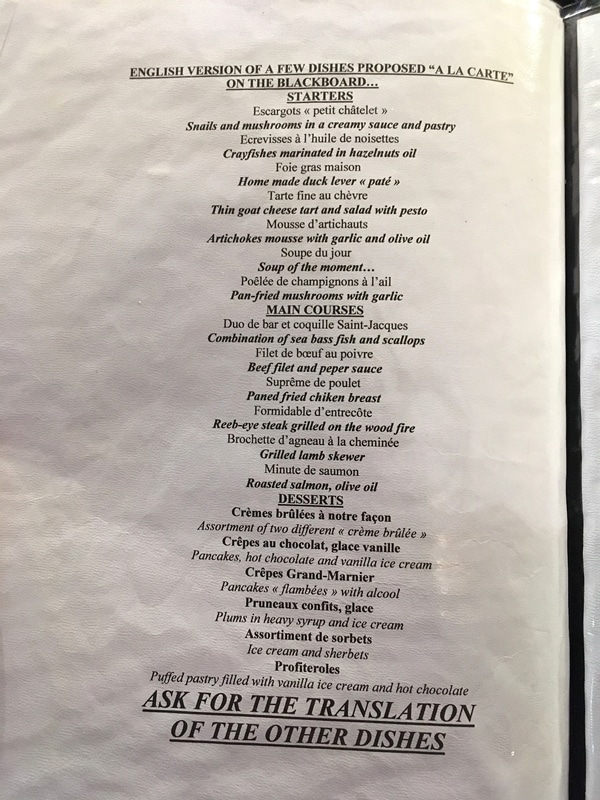 As was the case with our incredible lunch earlier in Montmartre, the food at Le Petit Châtelet is outstanding! Mom and I shared an appetizer of mushrooms with garlic, which were super garlicky and simply fabulous. We also enjoyed some of the house rosé wine with our meal.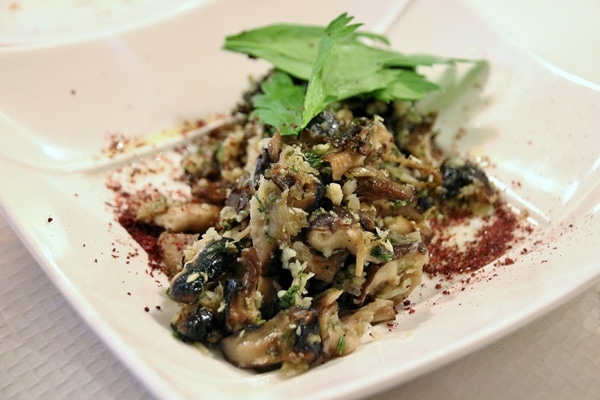 My sea bass and scallops were incredible. Both the fish and scallops were perfectly cooked, with a melange of vegetables beneath including zucchini, mushrooms, bell peppers, leeks and more. The cream sauce must have been made with magic cream because it seriously didn't taste heavy at all. I practically licked my plate clean.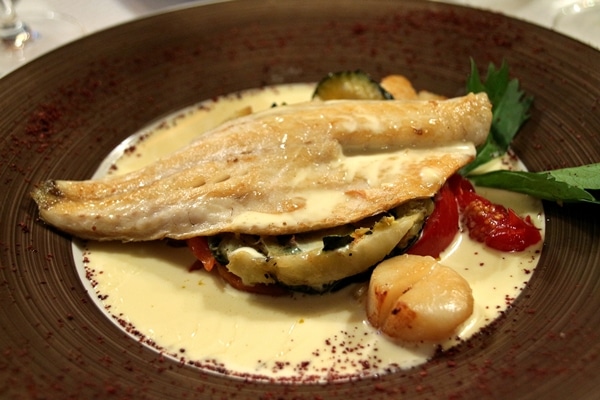 Mom's chicken was the last one of the night and absolutely excellent. The perfectly cooked statler chicken breast was pre-sliced by the kitchen staff, and served with a crazy flavorful jus, nicely seasoned with a deep, meaty flavor. It was accompanied by a beautifully prepared rice. Together it was simply magic.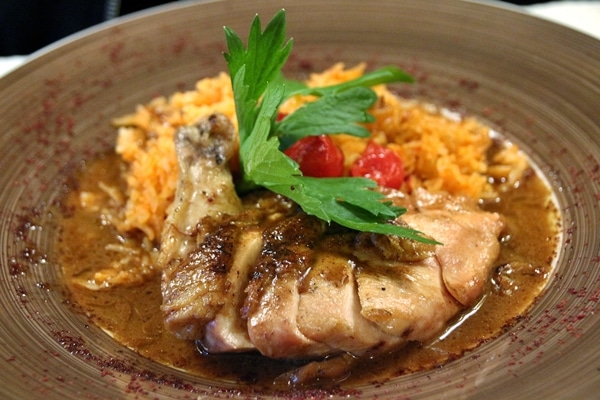 Since it was our last night in Paris, we went all out and ordered dessert as well. The profiteroles were excellent, filled with beautiful vanilla bean ice cream. Supremely delicious!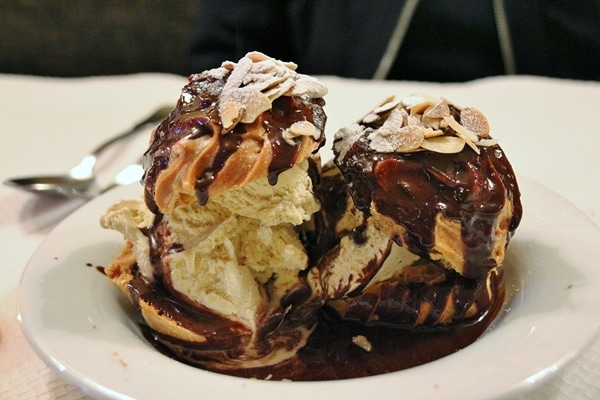 Sunset had been on the later side during our visit, around 9:20 pm each evening, and we were never super close to the Eiffel Tower around this time to see the light show. Although we had experienced the tower lit up and sparkling on previous visits, it's just not a trip to Paris without it, so we headed over to Pont Neuf, the oldest bridge in Paris, and walking distance from the restaurant and our hotel.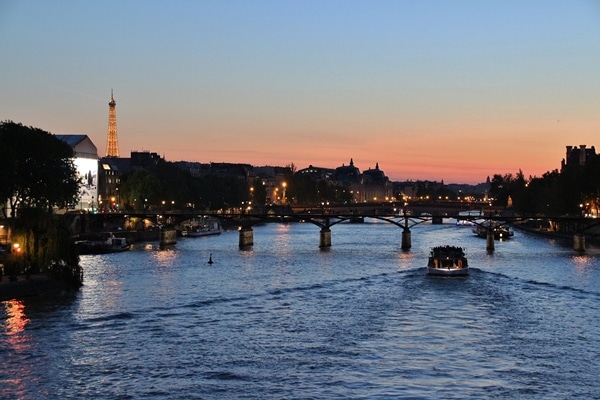 Here we had a minimally obstructed view of the Eiffel Tower as well as the beautiful sunset in the distance. This made for an even prettier sight!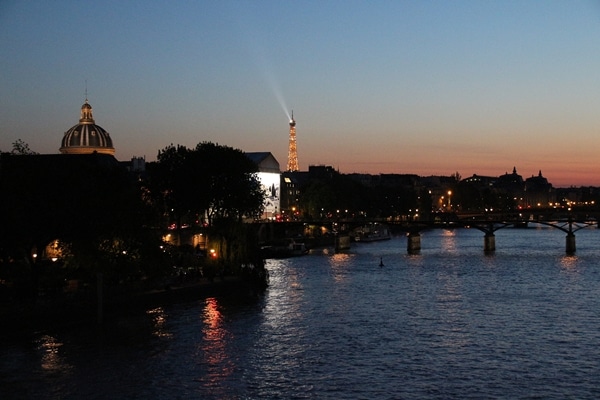 Tomorrow we are heading back home, but still have half a day to enjoy Paris before leaving. Stay tuned for our final hours in Paris in tomorrow's post.
Paris - May 2019