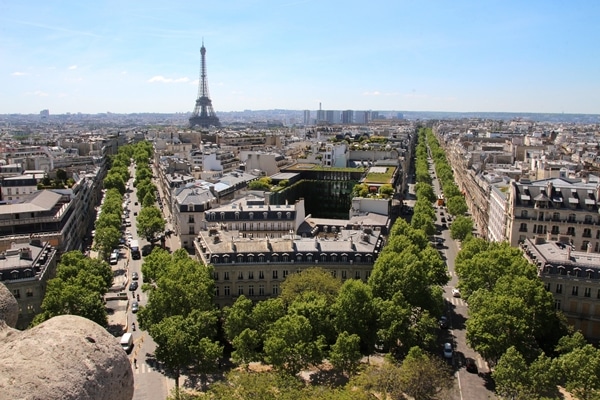 Another day, another adventure! Today we begin with a more nourishing breakfast than our typical pastries on the go. We head to La Crêperie, a cute spot in an awesome location directly across from the Panthéon. A substantial menu includes a variety of savory and sweet crêpes in addition to omelettes, sandwiches, salads, and more.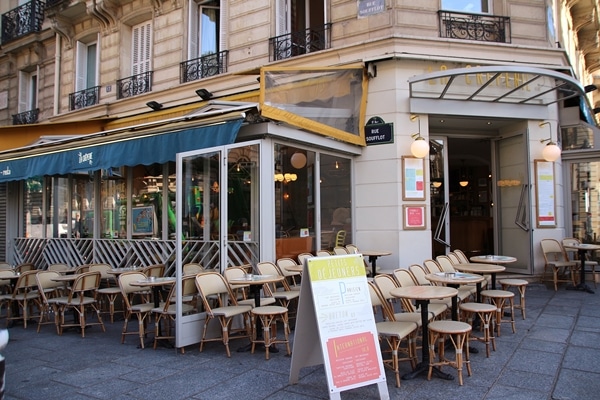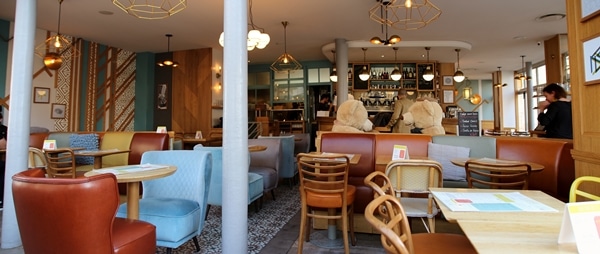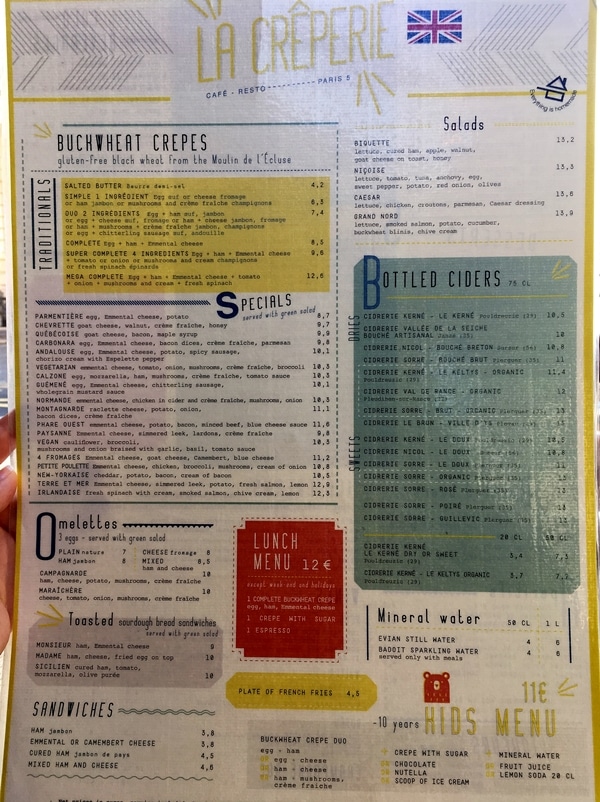 I went the savory route while mom picked sweet.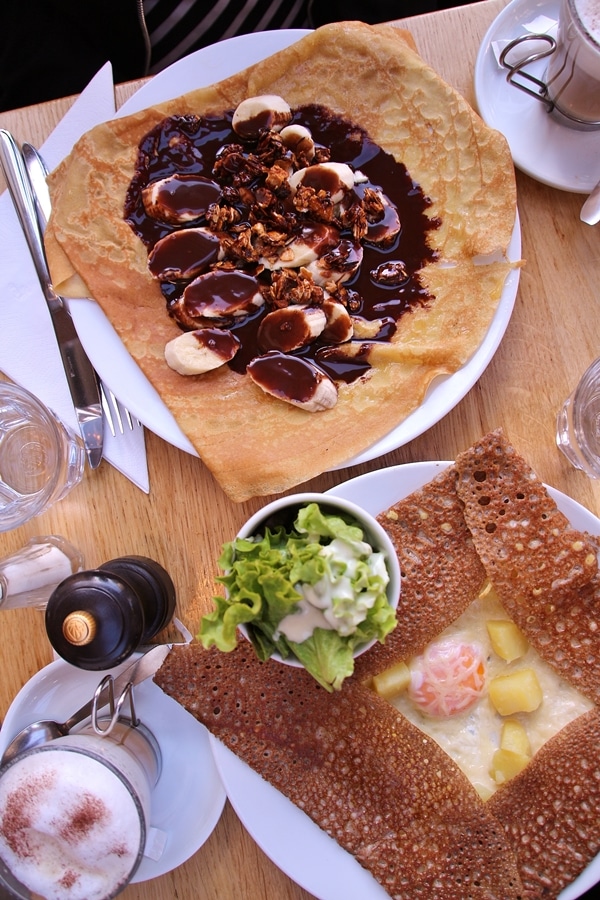 Mine was the Parmentière, a crispy buckwheat crêpe filled with a simple combination of Emmental (Swiss) cheese, cubes of potato, and finished with an egg. It had super crisp edges and great flavors! It was extremely filling, and the side salad was a nice way to cut through some of the richness.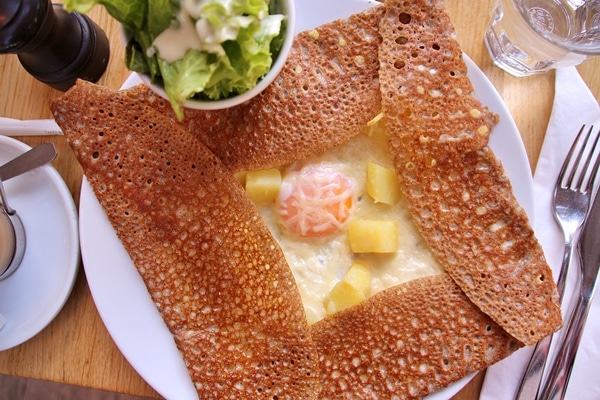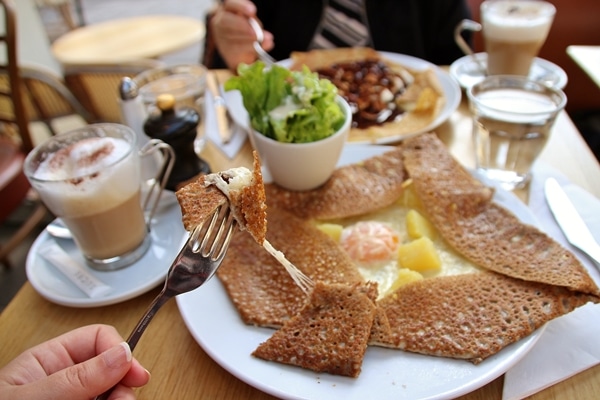 Mom's Amandine crêpe was an excellent sweet option. Crunchy caramelized almond clusters and gooey melted chocolate really enhance the sliced banana, making this a solid choice for breakfast or dessert.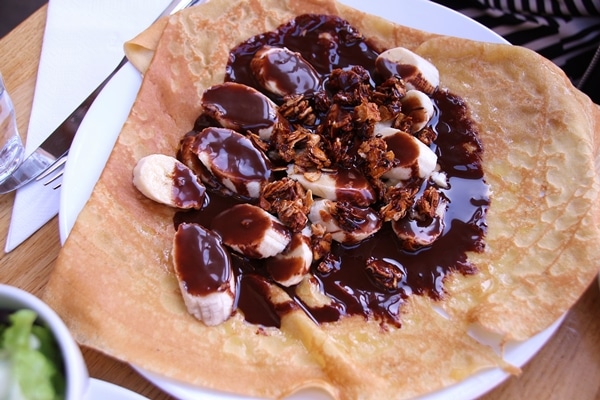 Also, of the many cappuccinos we drank this week, those served at La Crêperie were the prettiest of them all!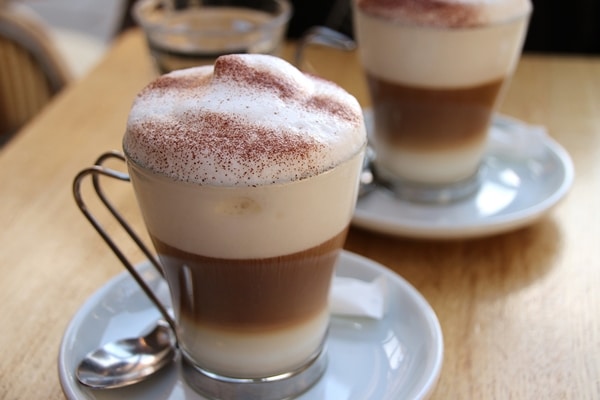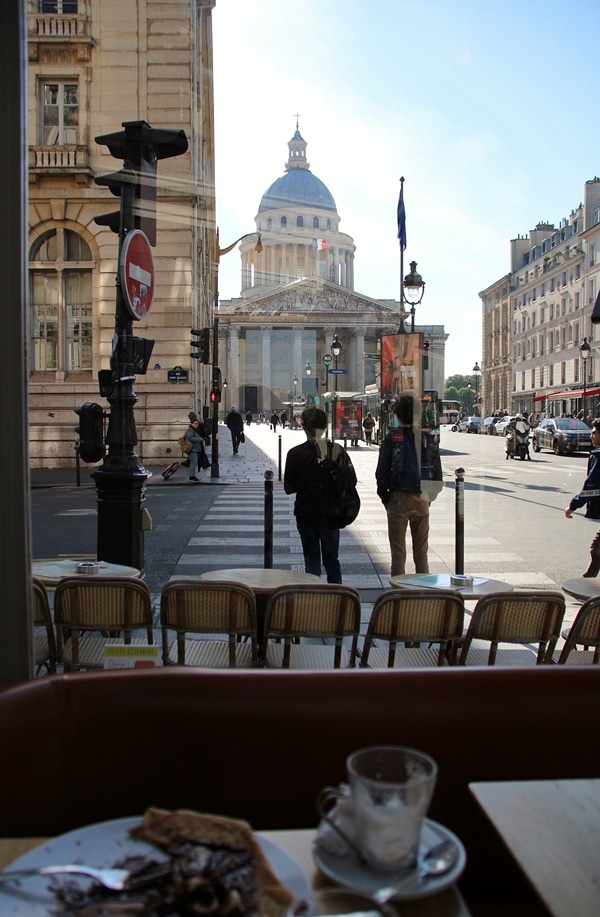 The Panthéon was built between 1758 and 1790 as a Neo-Classical church. It went back and forth several times between existing as a church and a pantheon (location for tombs), but eventually was desecularized in 1885 and remained a pantheon for the burial of notable French citizens.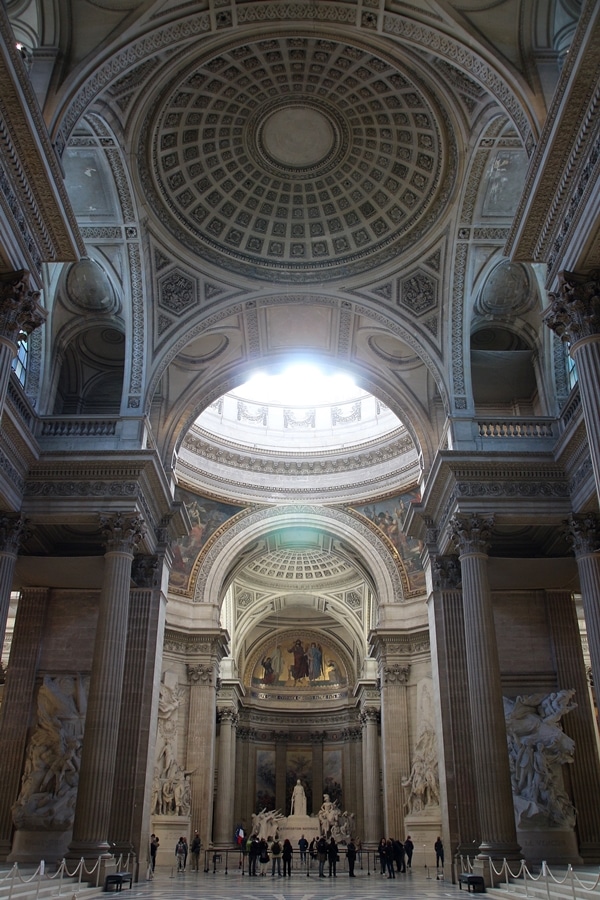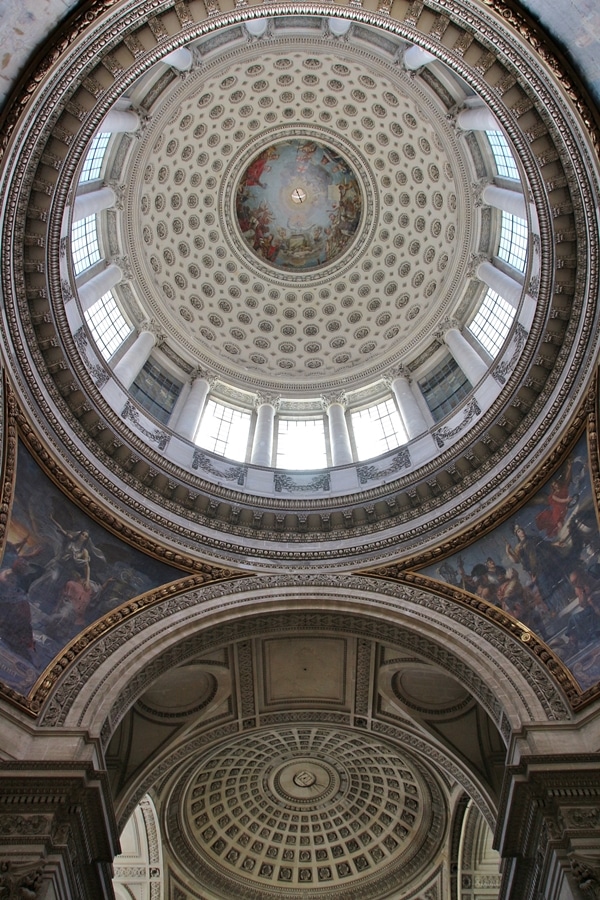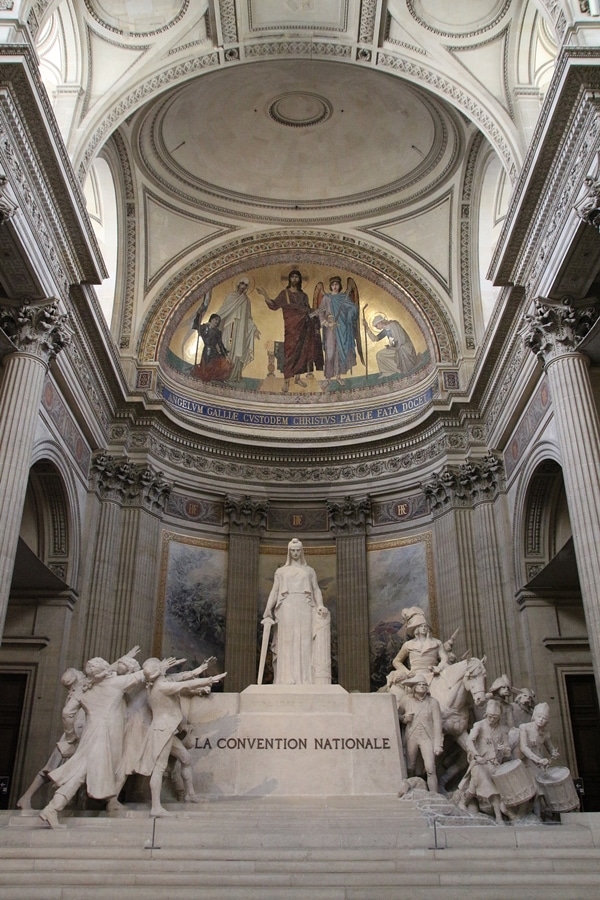 Thanks to our Paris Musuem Pass we breezed right in. The interior is huge, and seems even bigger inside than what you expect from the outside. Beautiful murals cover the walls including one portraying Jean d'Arc's story that particularly moved me.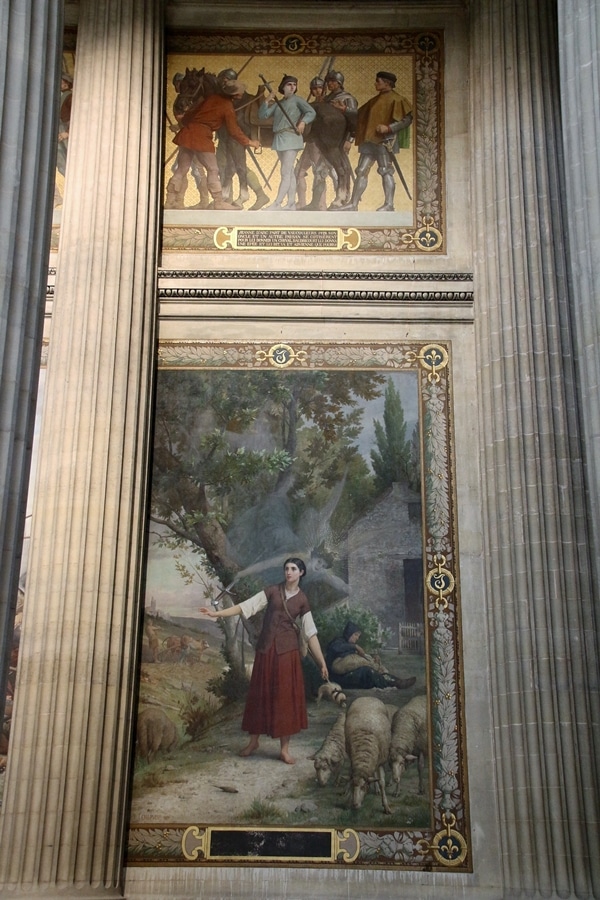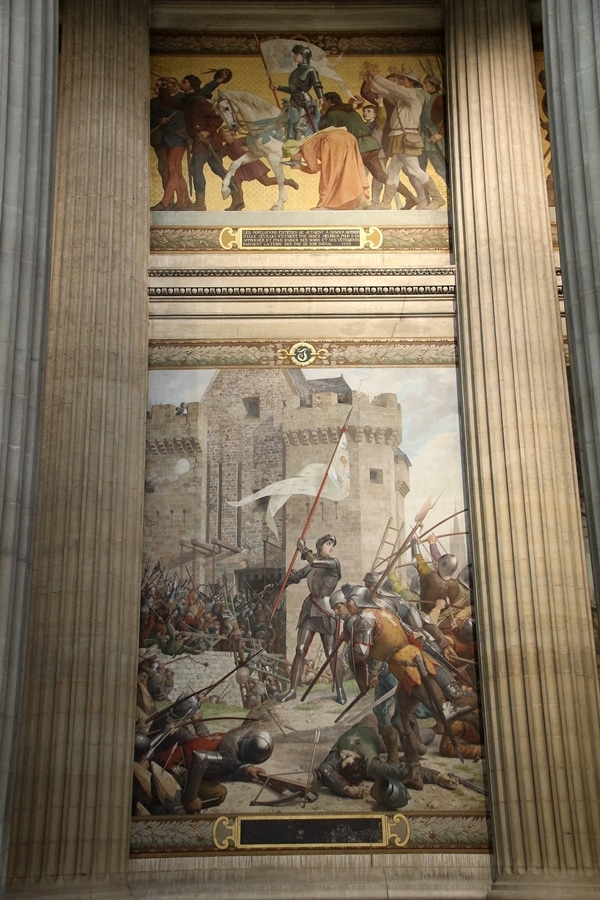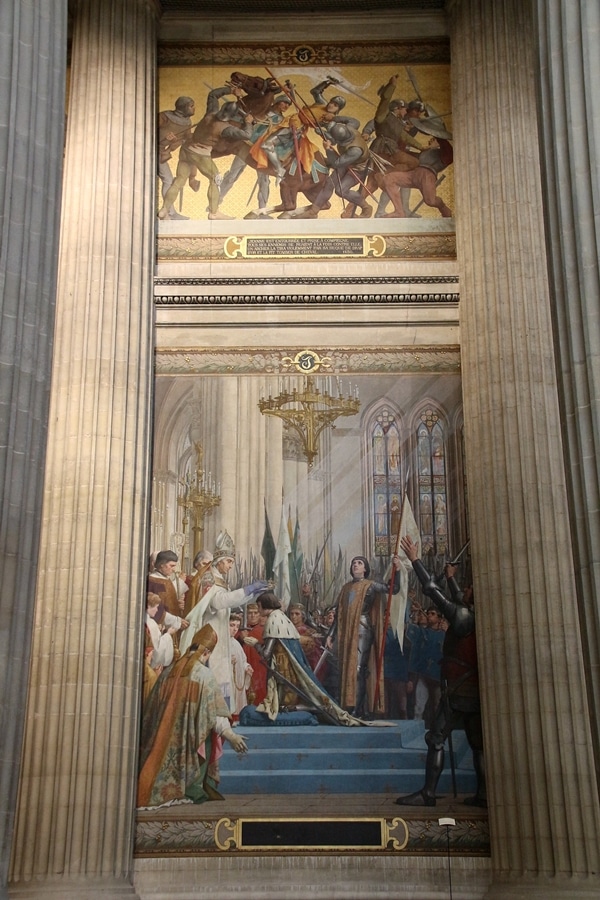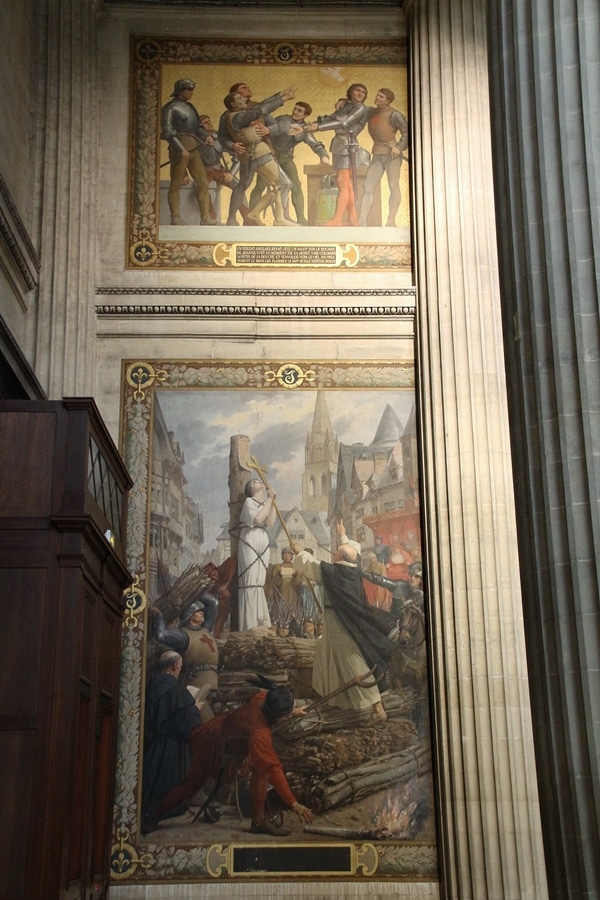 There is also a really cool pendulum hanging from the dome!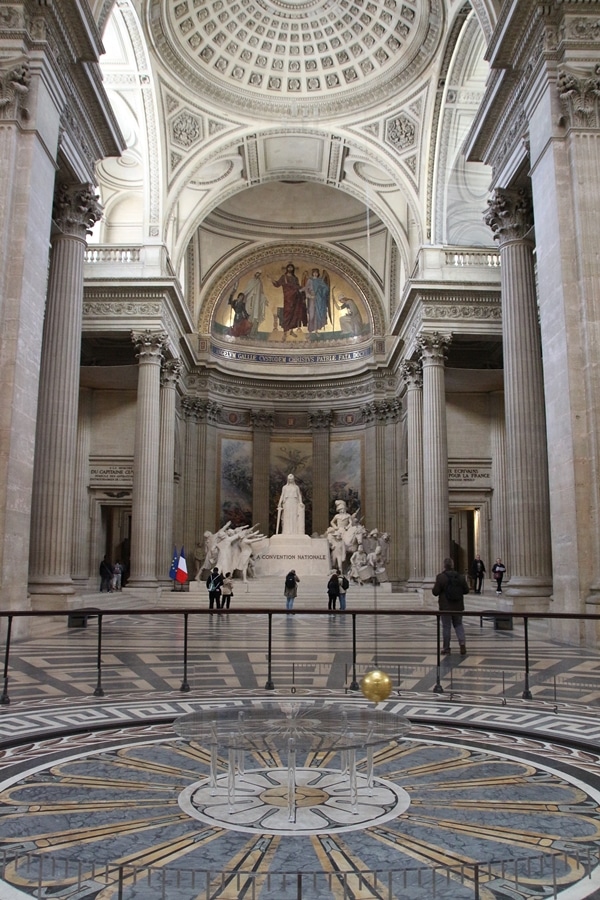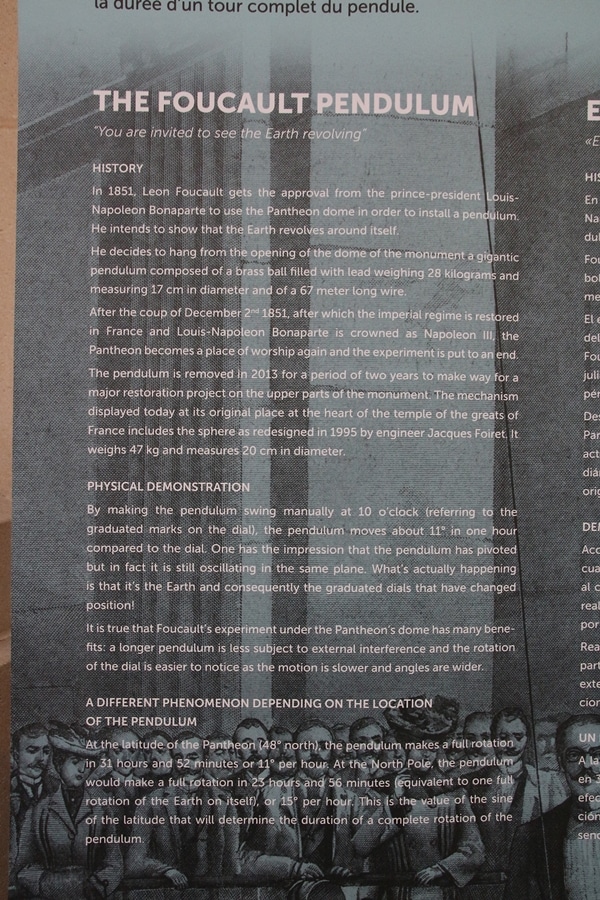 One of the main attractions at the Panthéon is the crypt below, which is equally massive to the structure above. There are maps and computer screens to help visitors identify where specific tombs are within the cavernous space. There are also screens where you can read about each of the entombed to learn more about their accomplishments. This is a wonderful way to show respect for many important French heroes, and men and women of honor. We spent about 1 hour 15 minutes at the Panthéon.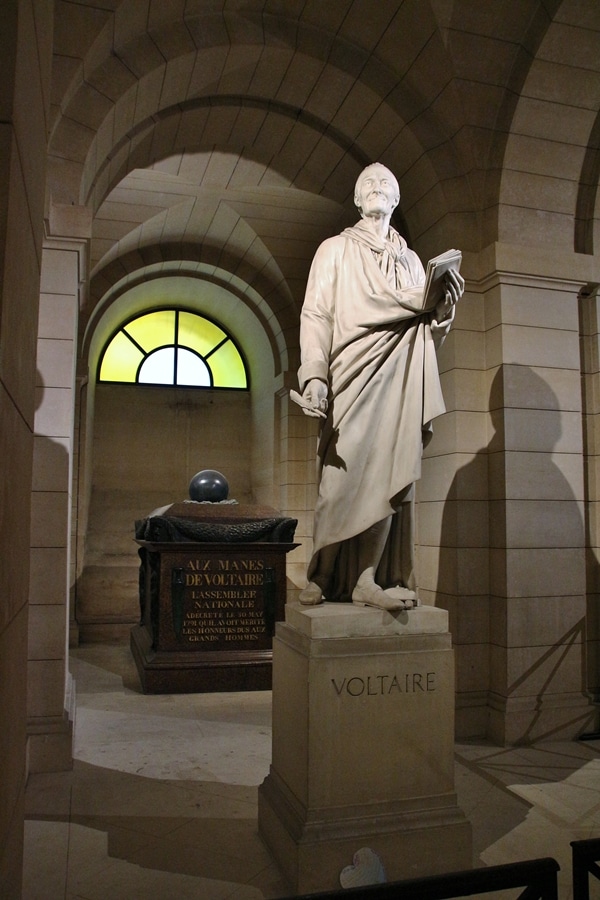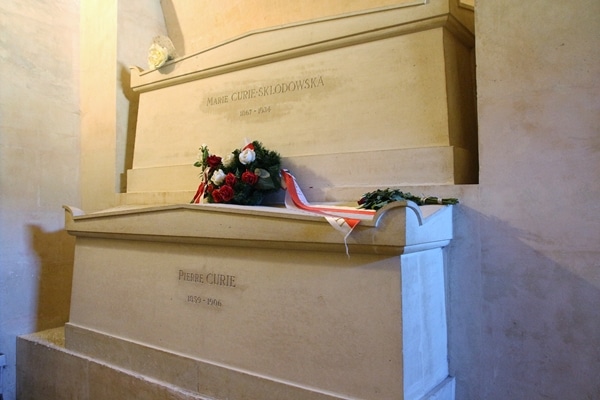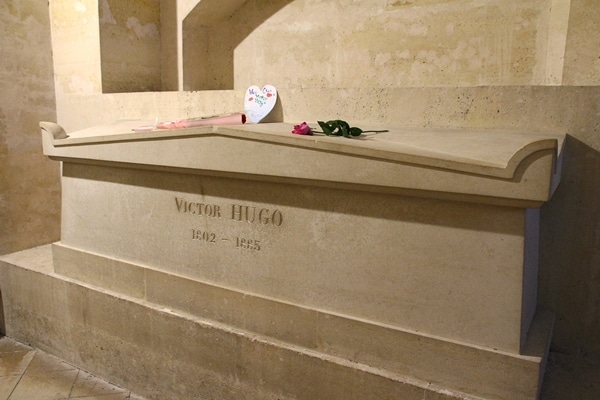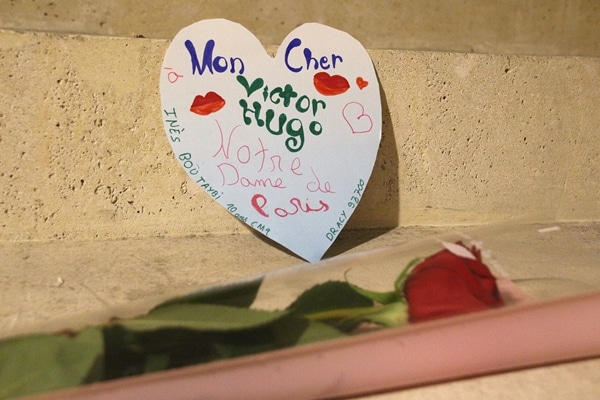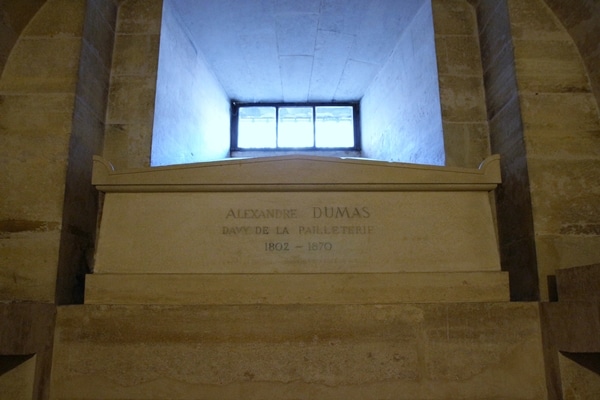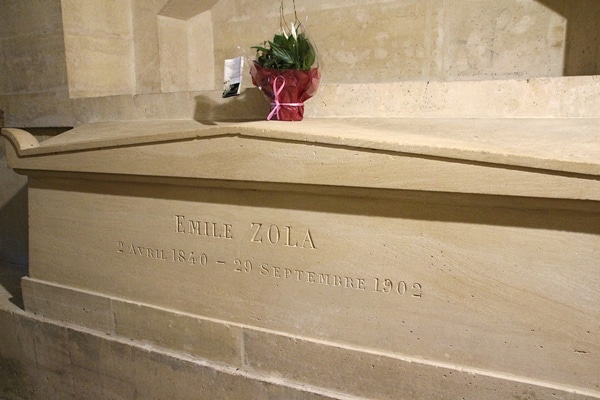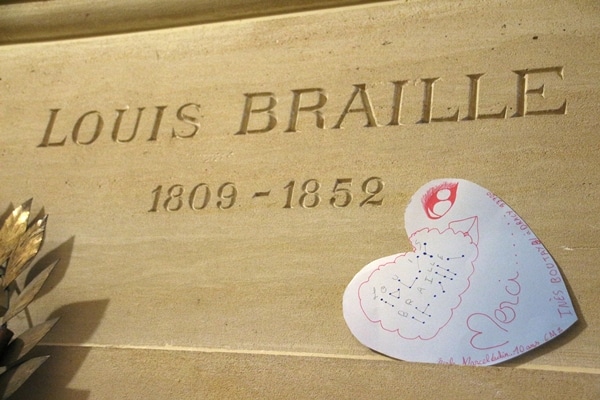 Next on the agenda is a visit to the Arc de Triomphe, where we again used our Museum Pass for entry to climb the 284 steps to the top. There is supposedly elevator access if needed, although it was not operational during our visit. The climb was exhausting but totally worth it! Once you reach the top, there are small exhibits on a couple levels directly below the terrace viewing area. You can check these out while you catch your breath.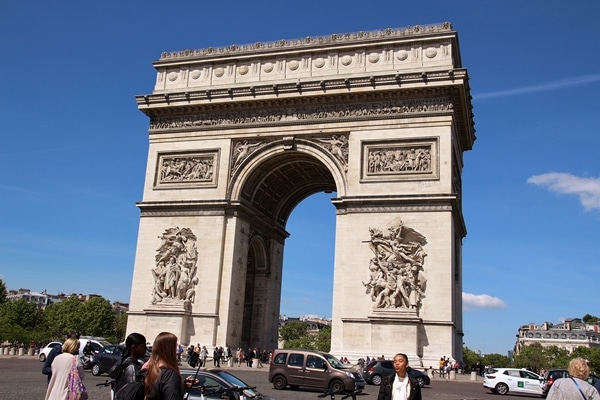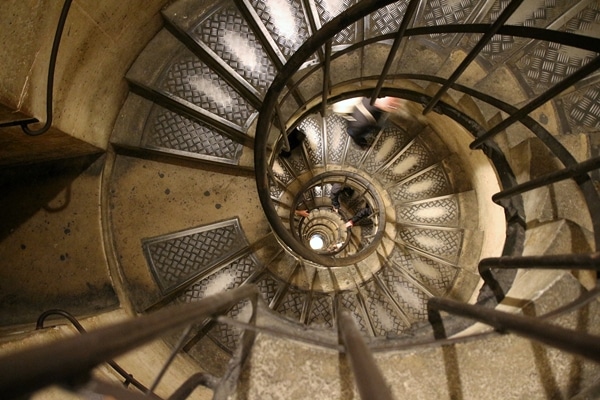 The panoramic view from the top of the Arc is absolutely breathtaking! It's truly 360 degrees, and arguably the best view in Paris. Many say that it's better than climbing to the top of the Eiffel Tower because you can't see the Eiffel Tower while you're on it. I haven't climbed the Eiffel Tower so I can't personally compare the experiences. All I can say is, THIS WAS AMAZING!
I believe climbing the Arc de Triomphe is 100% worth doing, and I would absolutely do it again! We spent about 1 ½ hours at the Arc both viewing from the base and exploring within.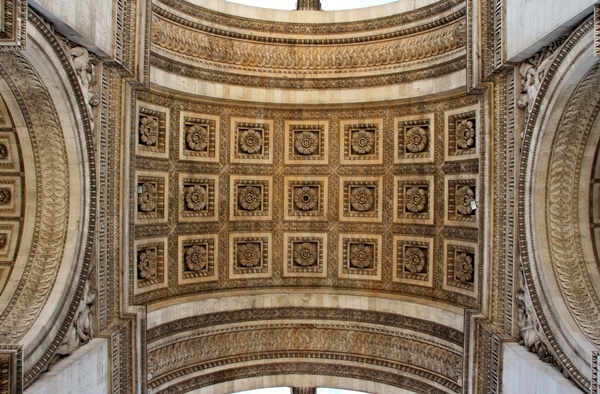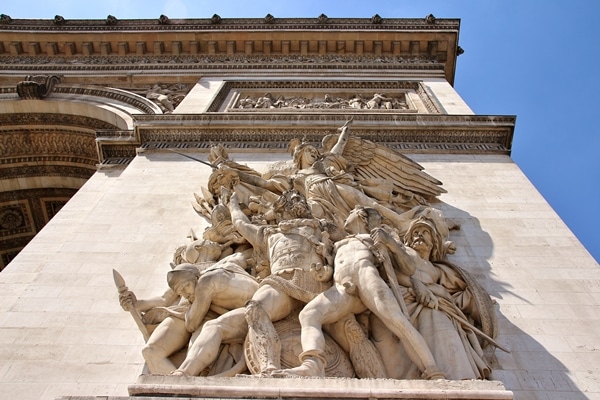 We meandered down the Champs Elysses, one of the most famous avenues in Paris, and paused for a few photo ops at the Place de la Concorde, which was once the site of many gruesome public executions during the French Revolution, including those of King Louis XVI and Marie Antoinette. It's now a beautiful square boasting two fountains and a towering obelisk.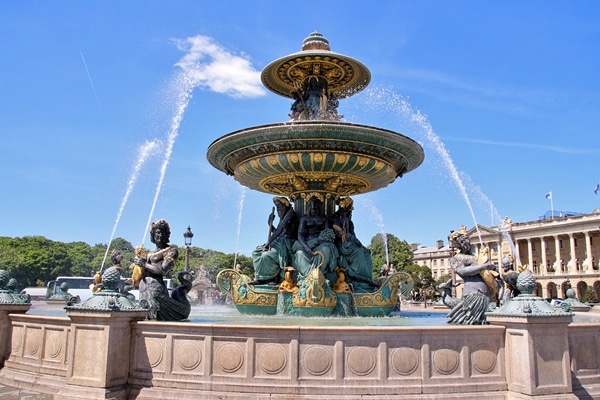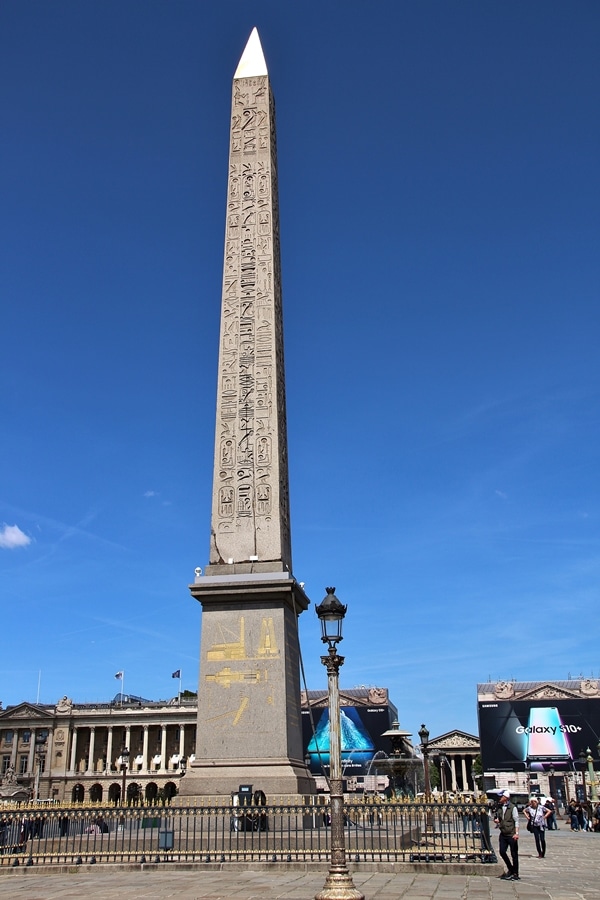 Place de la Concorde is located at the far end of the Tuileries Gardens, which is adjacent to the Louvre. It's all a long line of beautiful things stemming from the Arc de Triomphe eastward.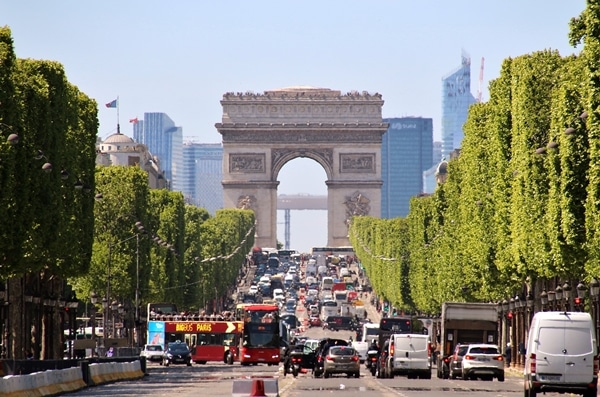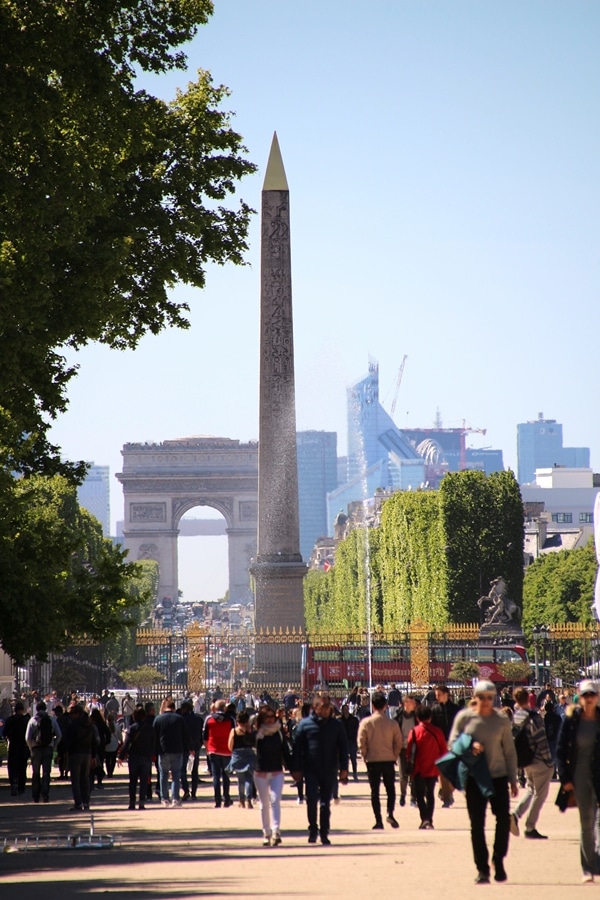 At this end of the Tuileries Gardens we have access to the Musée de l'Orangerie, which was the final attraction for which we used our glorious Museum Passes. It's the permanent home for Claude Monet's Water Lilies (Nymphéas) paintings, which are displayed in two oval rooms, attached end to end and essentially creating an infinity symbol. This is the main draw but there is one additional lower level with artwork including paintings by Renoir, Cezanne, Picasso, Matisse, and others. We spent about 1 hour at this museum, which is what I was expecting.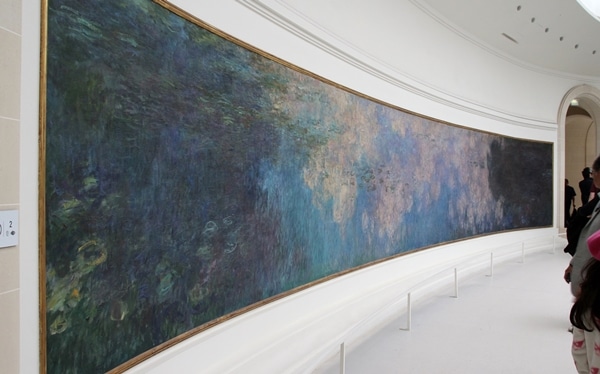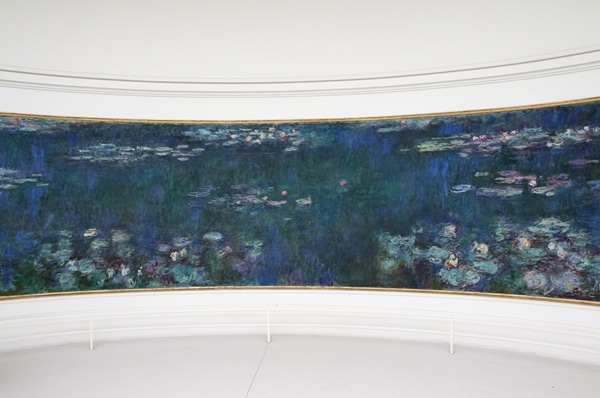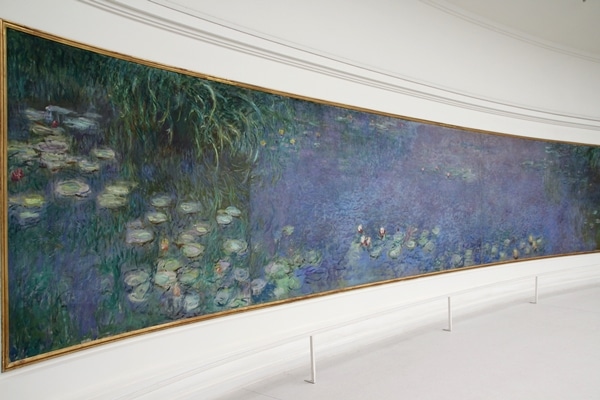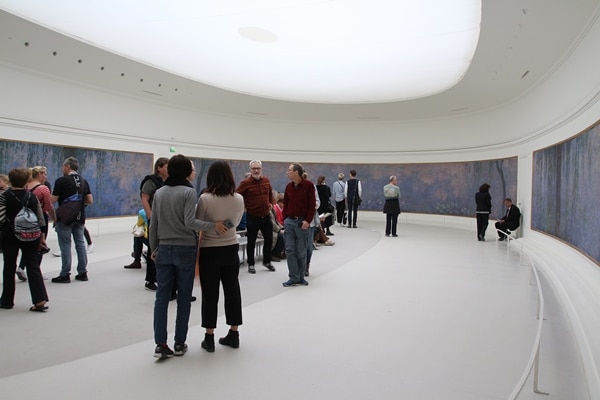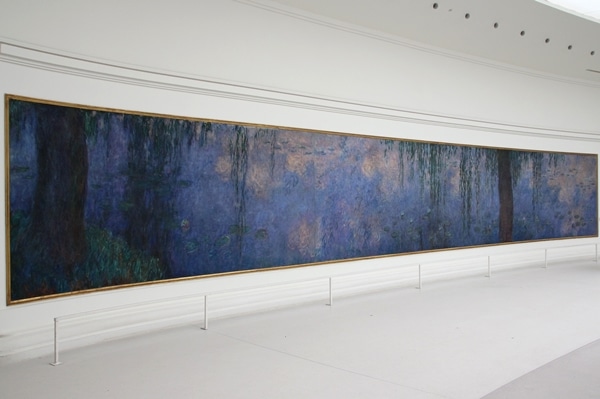 On our way to dinner we stumbled upon Élysée Palace, the official residence of the French president in Paris. There was a culinary reception of some kind that day, and there was a line of folks in chef jackets winding around the block waiting to get in.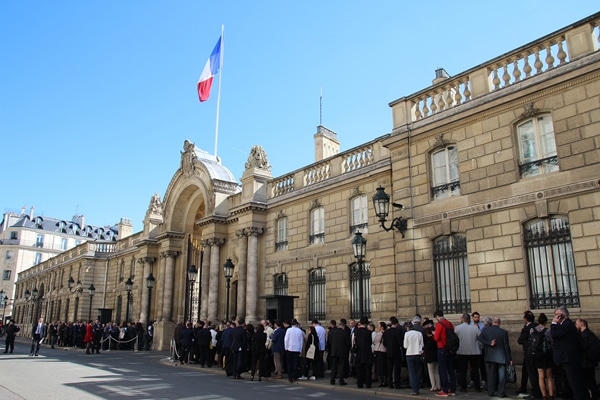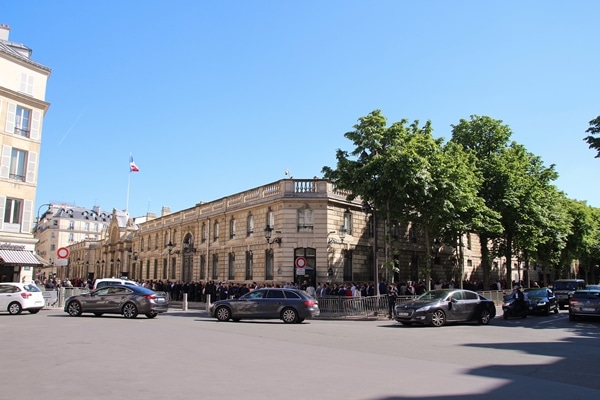 I desperately wanted to do an afternoon tea experience during our visit to Paris. A Parisian afternoon tea is a bit different than a typical British one, and tends to exist a bit more outside the box. I researched several high end afternoon teas in the city and determined that the offerings at Café Antonia at Hôtel Le Bristol were most suited to our tastes.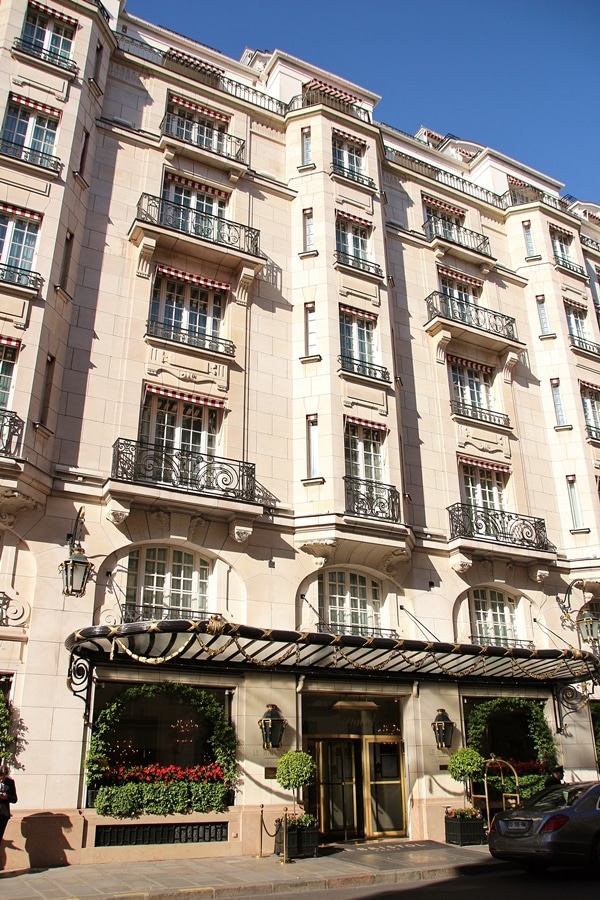 The hotel is also home to three-Michelin starred Épicure. I may have literally pooped myself when I looked at menu prices for that restaurant. Café Antonia is much more approachable for those of us who can't afford $100+ for an appetizer (I really wish I was exaggerating).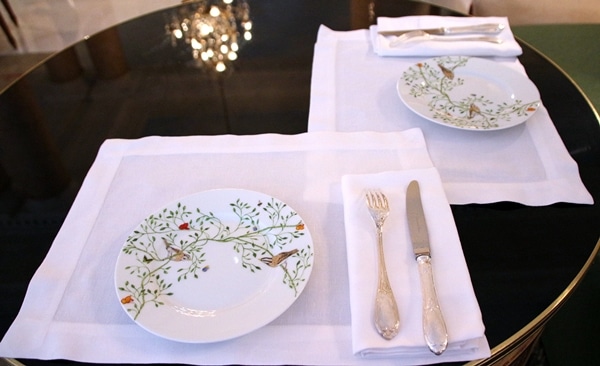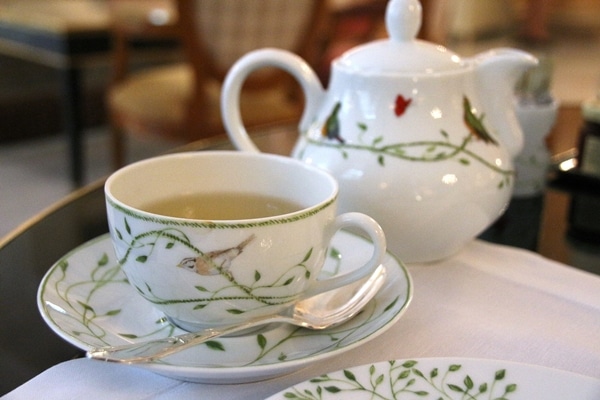 What I really like about Le Bristol is that they have many different levels of tea experience depending on your preference, from a simple tea and pastry to a multi-course offering served with Champagne. There's a lot of flexibility.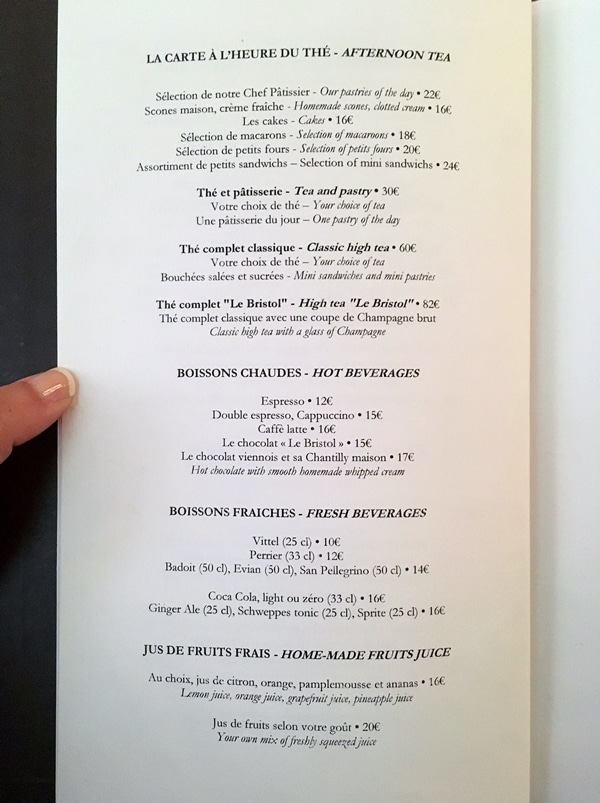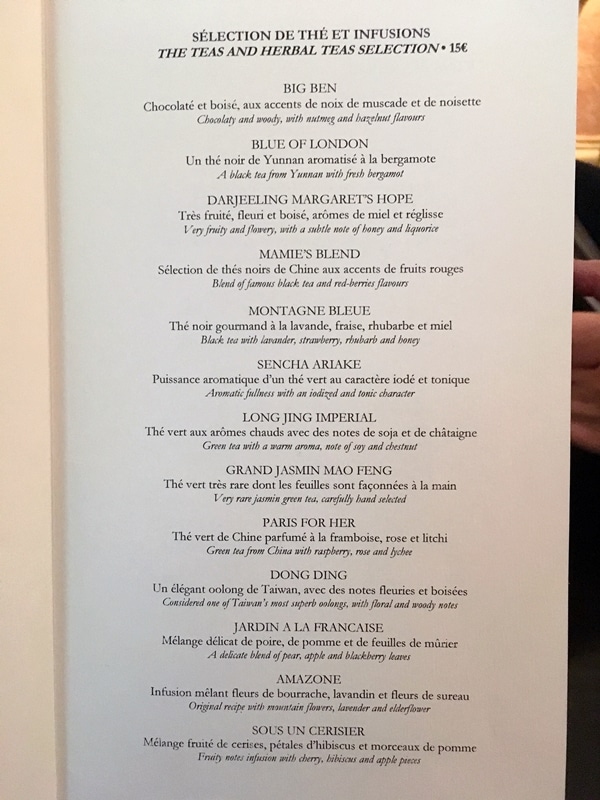 Our server suggested that mom and I could share a single Classic High Tea since it's plenty of food. We just added an extra pot of tea. Both the teas we selected, the Paris for Her and the Dong Ding, were excellent.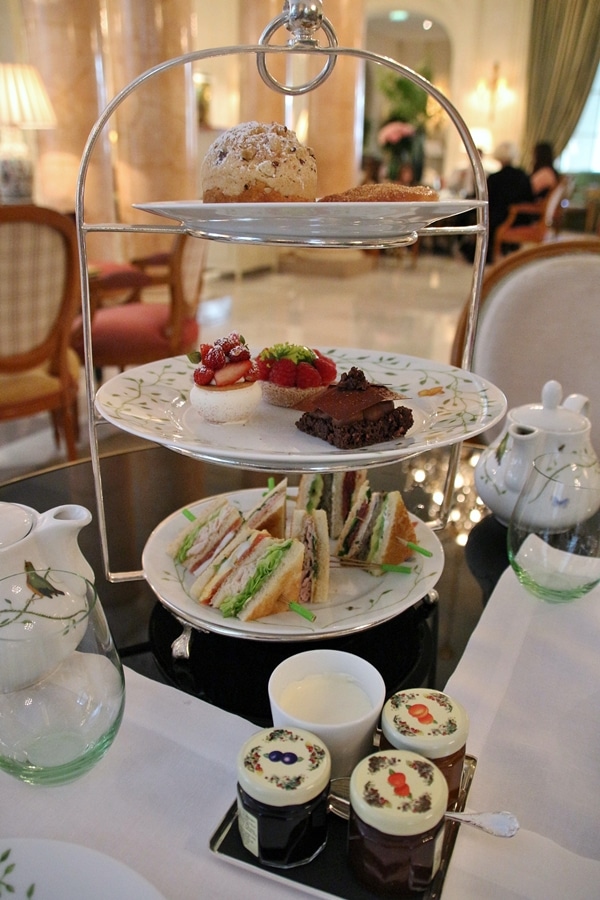 Although we would normally begin with the savory sandwiches and work our way through the other tiers, our server suggested we start with the lemon and hazelnut muffin, and the brioche with vanilla, cinnamon and sugar on top since these two were fresh from the oven and still warm. These are a departure from the typical scone offering in British tea services, but were both delicious and served with clotted cream and a selection of jams.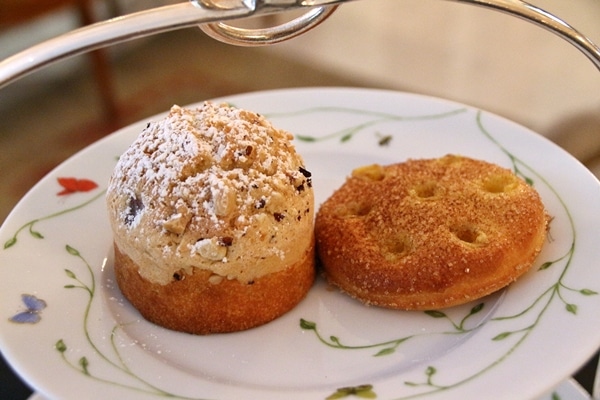 All the mini sandwiches are served on buttered, toasted, crustless bread. The butter makes all the difference, enhancing the flavor and improving the texture over plain toasted or un-toasted bread.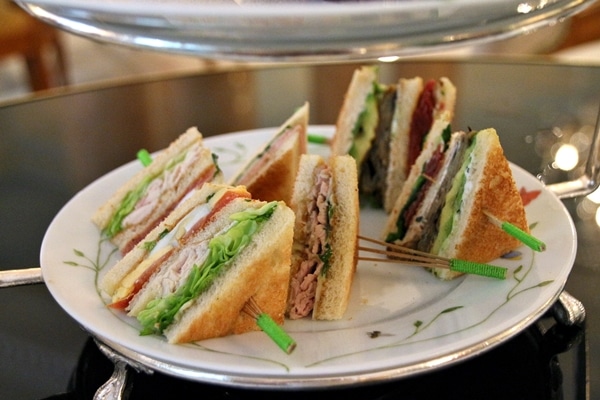 The first is a chicken, hard boiled egg, lettuce, and tomato, which reminded me a bit of a club sandwich without the bacon. It was very tasty but perhaps a tad messy to eat since I made the mistake of removing my skewer before taking a bite. The second sandwich was a take on vitello tonnato, featuring veal, tuna, and Parmesan. I didn't get much of the tuna or the Parmesan, which is good that they were subtle. The veal seemed to be roasted and sliced much like a turkey breast. This sandwich was better than it sounded, and was possibly my favorite sandwich of the three. The final sandwich offering is a vegetarian eggplant, sun-dried tomato, and avocado bound together with thinly spread goat cheese. This was also delicious! There was a nice variation and balance between the three mini sandwich varieties. Even though each triangular bite appeared to be quite small, the meal was pretty filling.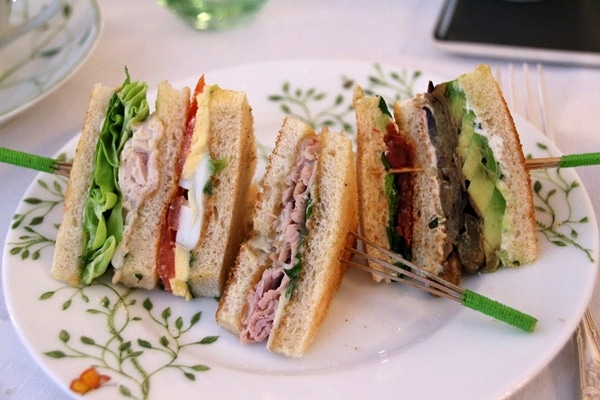 The final round is the tiny pastries.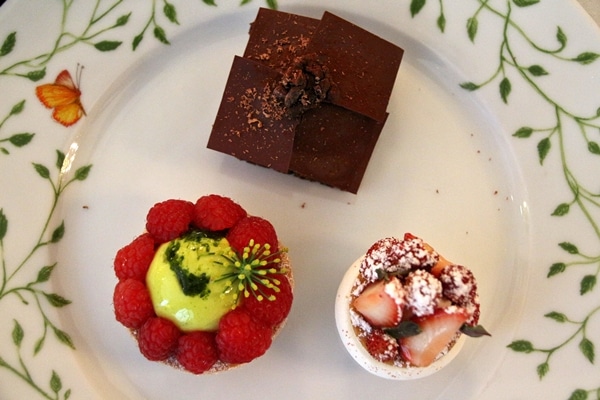 First we have a raspberry, lemon, and tarragon dessert, which was delicious and not too assertive with the tarragon flavor (an herb I generally dislike). The base was some kind of a nicely caramelized cookie. Overall this was more appealing than I originally expected.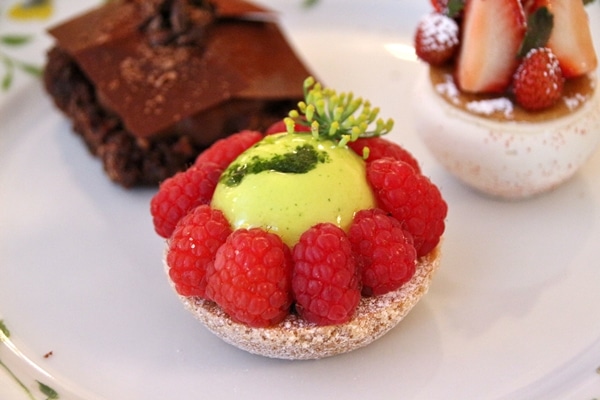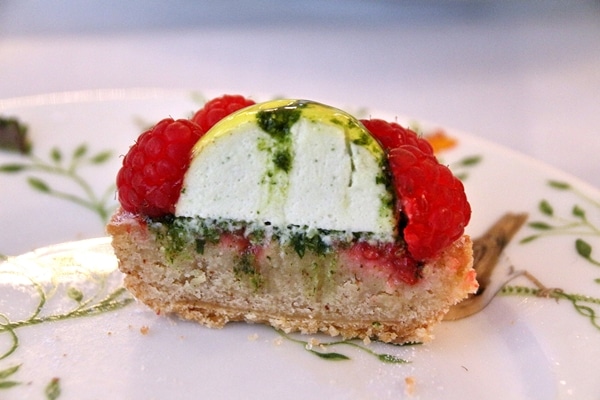 We also had a strawberry and cream dessert in a tiny meringue cup. It was refreshing, and a nice textural play between the crisp but melt-in-your-mouth meringue and the creamy fruit-studded filling.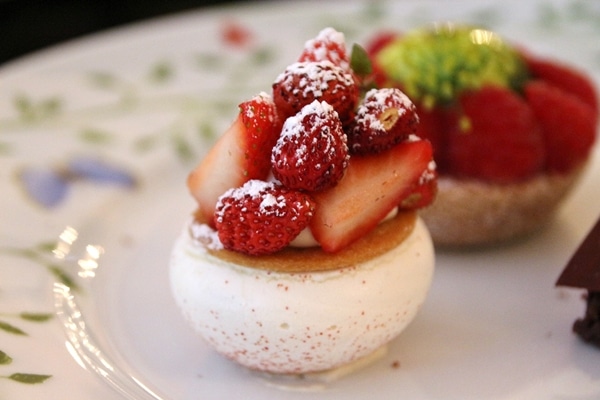 The chocolate dessert was the most decadent offering on the plate, so I'm glad we saved this for last. It had a chocolate praline base, chocolate mousse filling, and chocolate shingles with cocoa nibs for crunch. The result was bittersweet and rich, a perfect finale to a beautiful meal.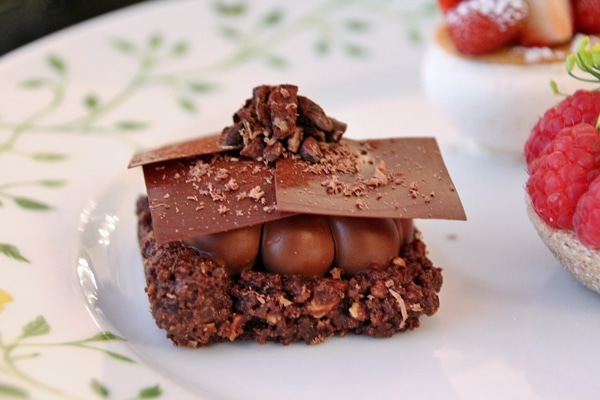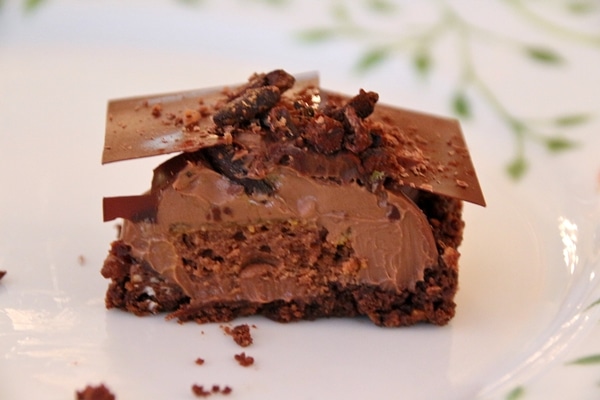 Although the Classic High Tea is a bit pricey for the amount of food served (with the extra pot of tea it was nearly $85 total), it's easily shareable, and the quality and attention to detail in the food is paramount. This was such a fun change from the types of meals we enjoyed throughout the week, and a great mother-daughter experience in the City of Lights.
Paris - May 2019