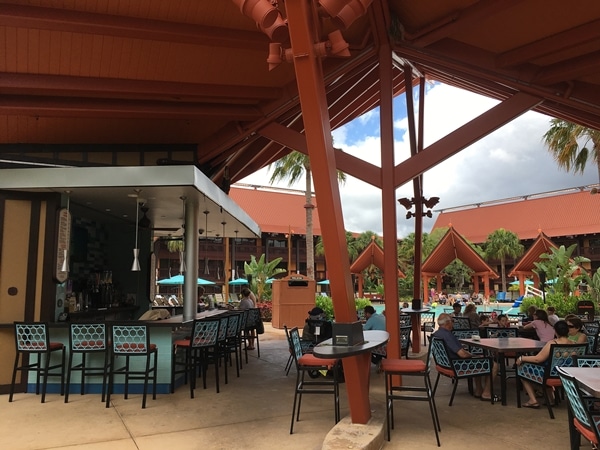 Ever since my first stay at Disney's Polynesian Village Resort three years ago, I have been intrigued by the Oasis Bar & Grill at the Oasis Pool. There are two pools at Disney's Polynesian Village Resort, and both are only accessible to guests of the resort, which means that dining at either of the pool bars is also limited to resort guests.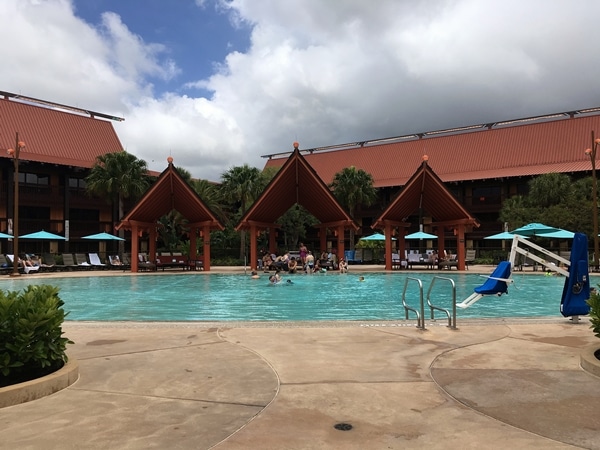 View of the Oasis Pool from the Oasis Bar & Grill
The Oasis Pool is the quiet pool of the resort. It features three rentable cabanas, and lacks a water slide, making it a bit more chill and less boisterous than the nearby Lava Pool with its view of Cinderella Castle, and splash zone for kids.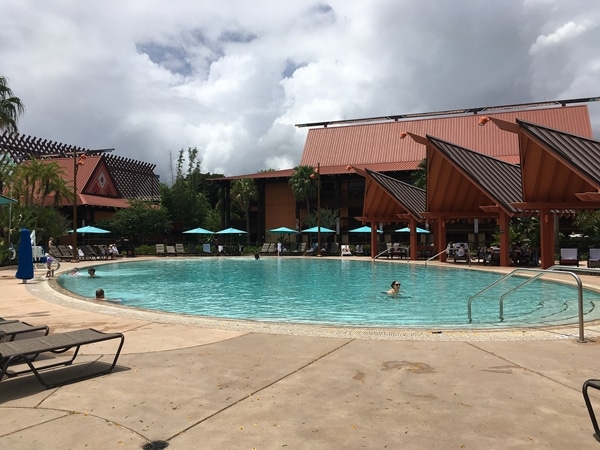 Oasis Pool
The Oasis Bar & Grill features a much more enticing menu than the resort's quick service option, Capt. Cook's, which was my most disappointing meal of this particular trip. If I had tried the Oasis Bar & Grill sooner I would have definitely picked it over Capt. Cook's earlier in the week, hands down!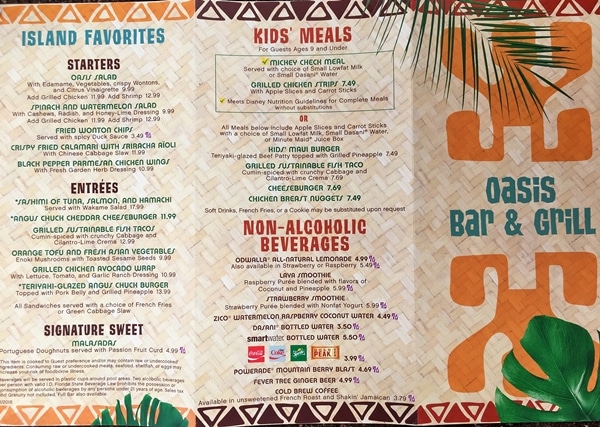 After a busy morning at Epcot where we got to see the Blue Angels soaring over Spaceship Earth, we hightailed it back to our resort for lunch and some quality pool time. There were a few light passing showers, and we were quite safe from the rain under the covered seating area for the pool bar.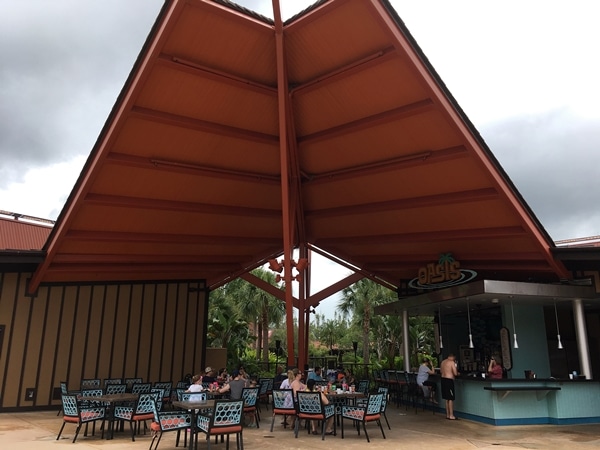 I couldn't resist trying the Poly's rendition of one of my favorite tropical cocktails. The Pago Pago Painkiller is pretty true to the original Painkiller invented in the British Virgin Islands except for the brand of rum. Meyer's Original Dark Rum combines with orange juice, pineapple juice, and cream of coconut with a final garnish of grated nutmeg. This drink truly feels like paradise!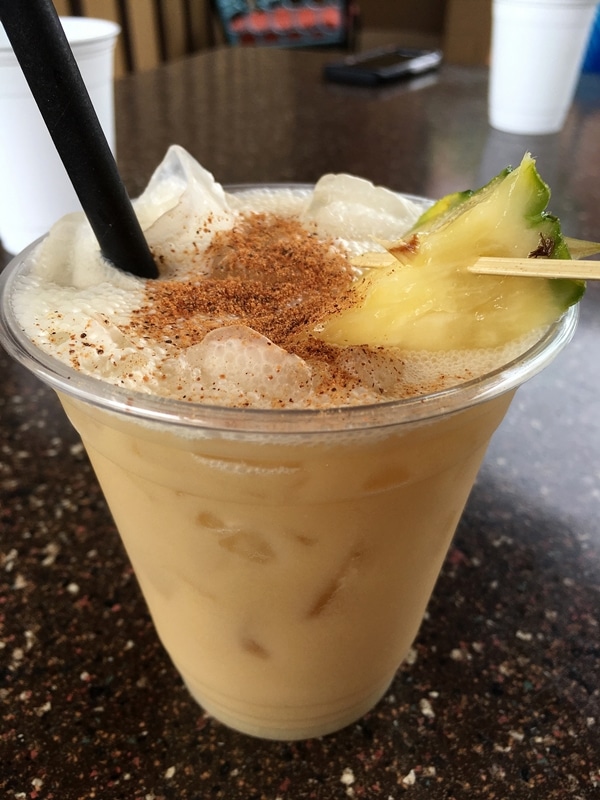 My family shared the crispy fried calamari with sriracha aioli, served with Chinese cabbage slaw. The crunchy calamari paired well with the spicy aioli and the cool slaw. It was a great poolside afternoon treat to begin our meal.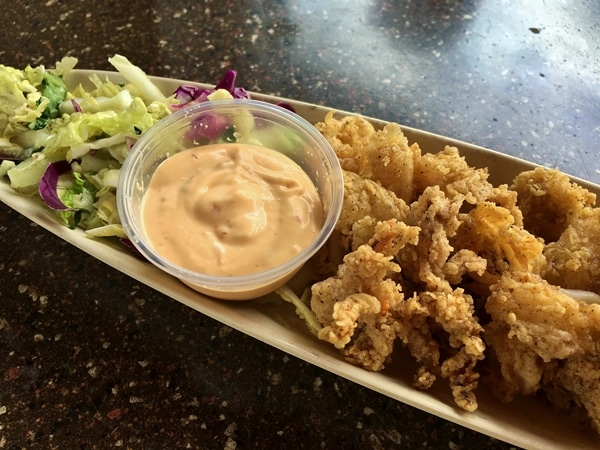 Dad opted for the grilled chicken avocado wrap with lettuce, tomato, and garlic-ranch dressing. I didn't taste his sandwich, but he really seemed to enjoy it, and said it was better than the majority of our other meals that week!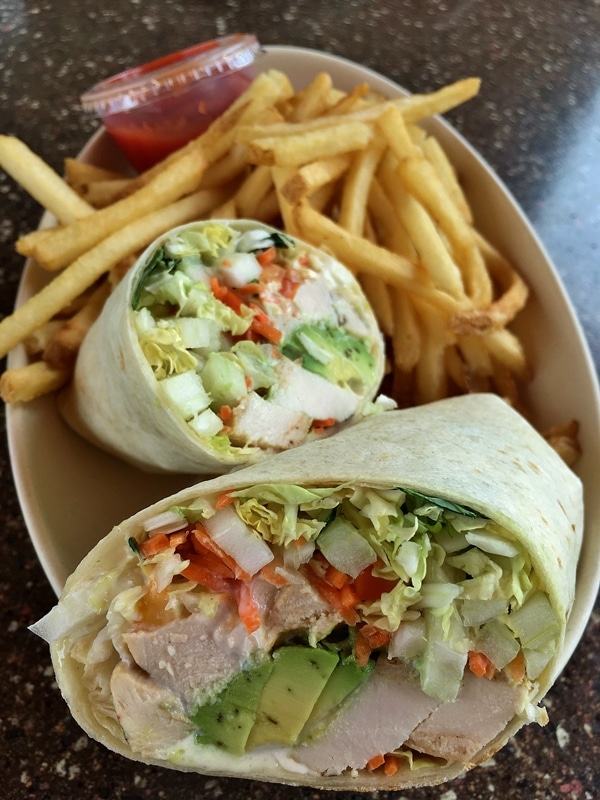 The remainder of us all tried the grilled sustainable fish tacos, which were prepared with fresh cumin-spiced mahi mahi atop crunchy cabbage and garnished with cilantro-lime crema. These fish tacos totally stole the show! They are some of the best fish tacos I've ever had.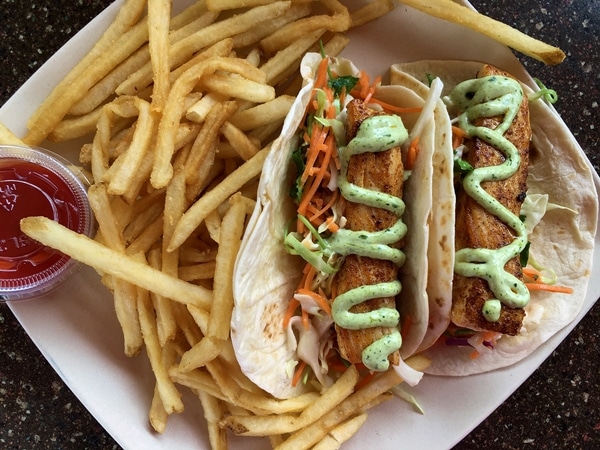 I often prefer fried fish tacos, because fried food is not only tasty, but crunchy. These grilled fish tacos were extraordinary. They had a crunchy element from a heap of cabbage slaw, and the crema was well balanced, a perfect embellishment to perfect cooked fish.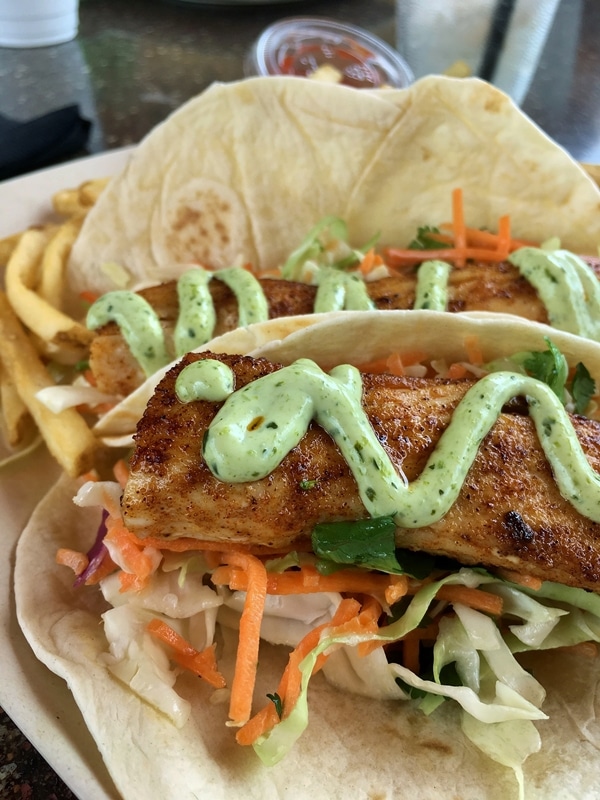 For sides there are two options, fries or citrus slaw. The fries were fantastic, but my sister also really enjoyed her slaw. I really don't think you can go wrong. I'm so pleased that I finally got to experience the Oasis Bar & Grill. As I said, it's only accessible to resort guests, but if you ever find yourself staying at Disney's Polynesian Village Resort, please take my advice and give it a chance. You won't be sorry.
Related posts