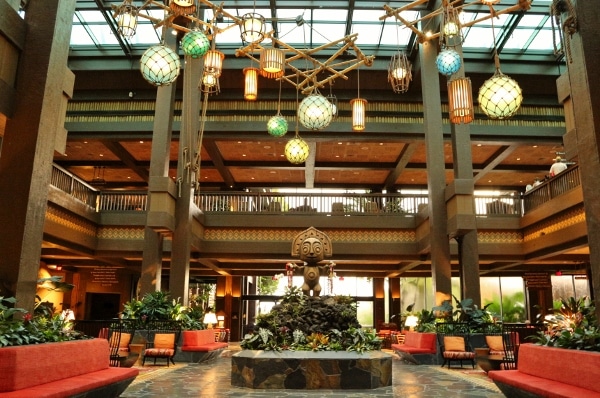 One of my favorite resorts at Walt Disney World is Disney's Polynesian Village Resort. I haven't yet had the pleasure of staying here (it's very high on my list though), but I've visited a couple times for dining at the resort, and I just love the theming.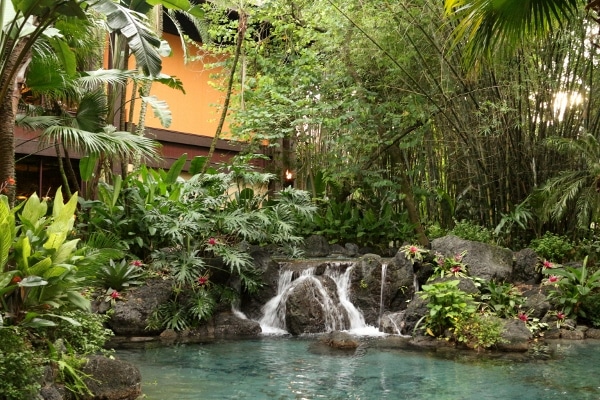 The various resort buildings are named after islands in the South Pacific such as Fiji, Samoa, Tonga, and Hawaii (technically in the Pacific, not South Pacific), not to mention the new Bora Bora bungalows. There are Tiki-style decorations throughout the space, and a GORGEOUS newly renovated lobby that is so open and welcoming with some of my favorite lighting fixtures hanging above.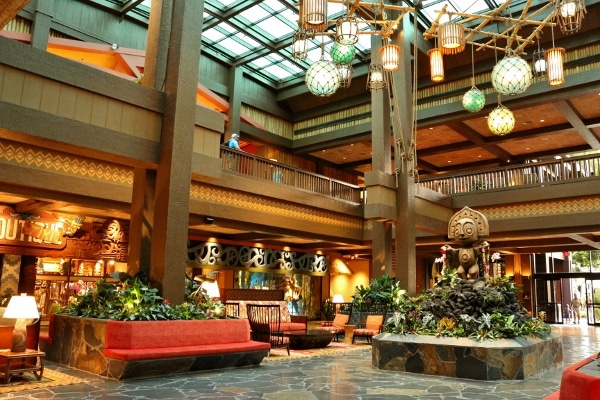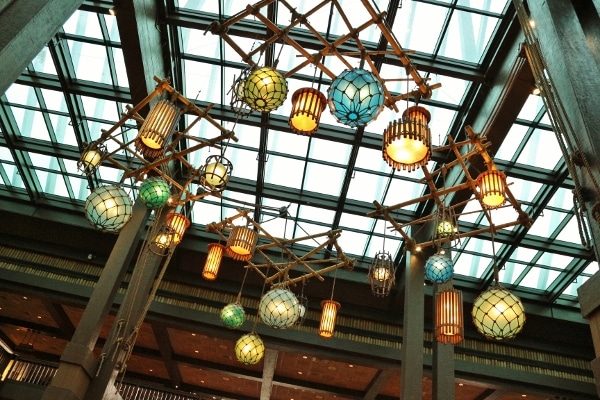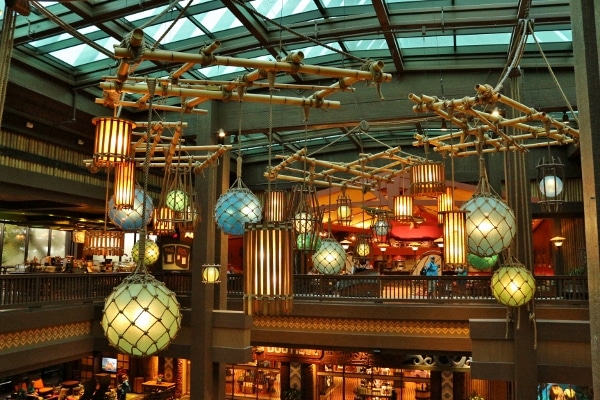 While 'Ohana is probably the signature restaurant here at the Polynesian, serving up a character breakfast with Lilo and Stitch and an incredible family-style dinner, I can't resist visiting Kona Cafe for it's incredible breakfast. Kona has an outstanding lunch and dinner menu as well, but it's really their breakfast that takes the cake.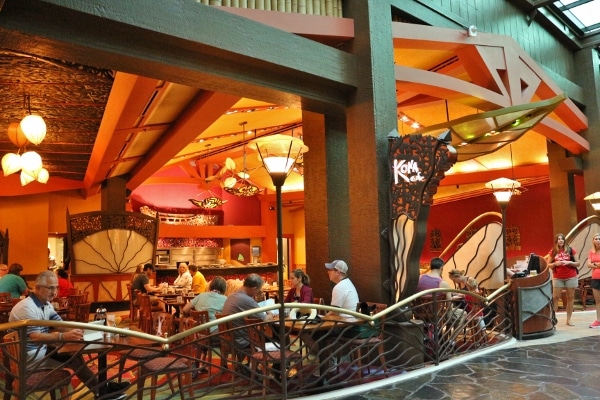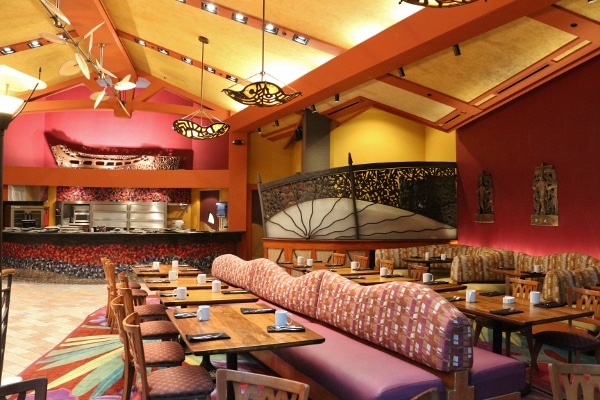 I've reviewed it before (and likely will again), but it's always worth taking another look at this popular Table Service restaurant that opens up into the second floor of the resort's lobby area. Let's start with the ambiance and decor. Brightly colored tropical flowers decorate the carpeting throughout the restaurant, while tiki artwork hangs upon the walls.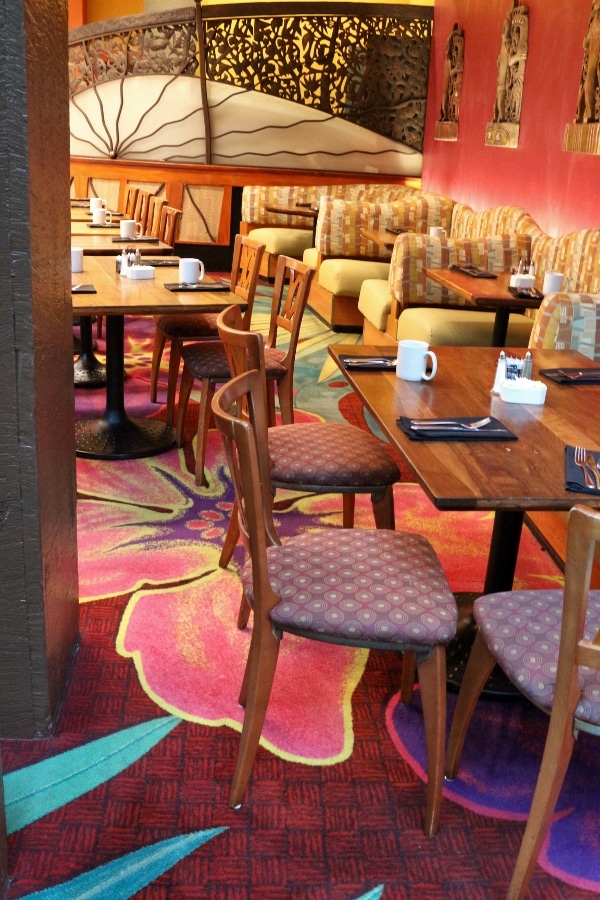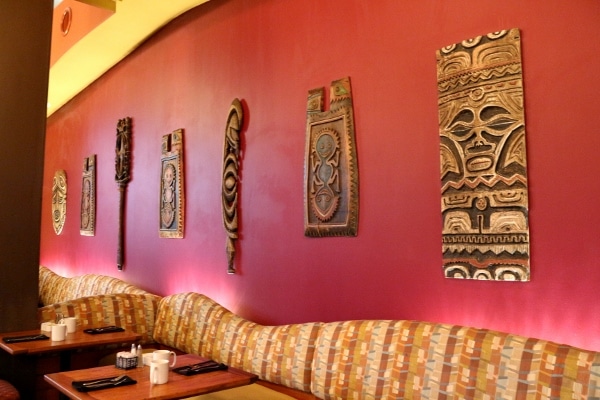 The food definitely draws upon the theme as well with ever popular dishes such as Tonga Toast (a giant banana-stuffed French toast rolled in cinnamon-sugar), Pineapple-Macadamia Pancakes, and the Samoan (poached eggs atop pulled pork hash, topped with Hollandaise). On our previous visit, my sister had the Pineapple-Macadamia Pancakes and I had the Samoan. We both LOVED our choices. I was tempted to try the Tonga Toast, but was a bit overwhelmed by its size. Perhaps next time.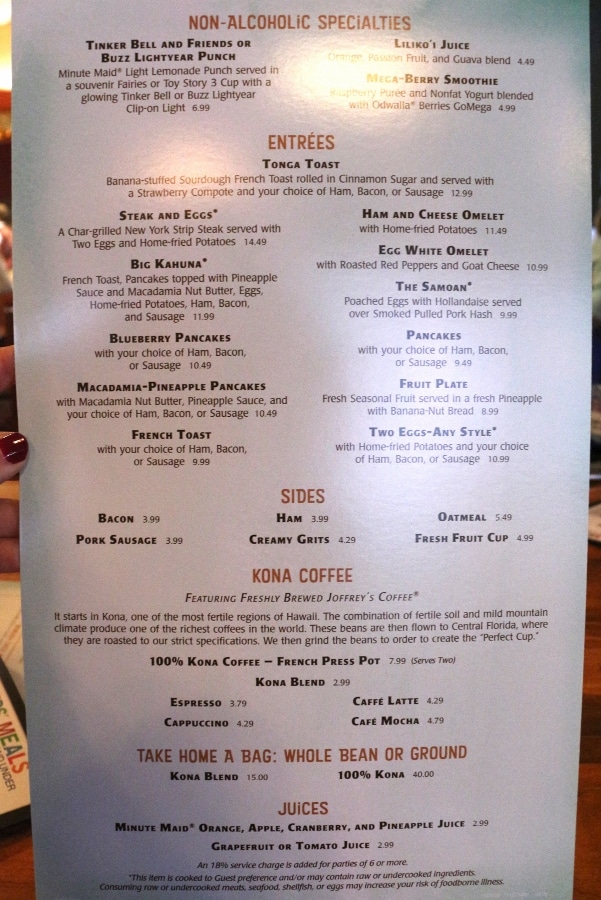 On this visit, we all elected to try the Big Kahuna, which is basically a breakfast sampler including French toast, a small portion of the pineapple-macadamia pancakes, eggs, home fries, ham, bacon, and sausage. The eggs are cooked to your liking--my companions ordered scrambled, while I chose poached. The French toast is basic, but delicious. As expected, the pineapple-macadamia pancakes steal the show with the pineapple sauce and macadamia nut butter. I loved having plenty of savory bites from the eggs, home fries, and breakfast meats, and then washing it down with a sweet finish from both the French toast and pancakes. I highly recommend this platter if you're not sure what you want, but want to try a bunch of things. It's also really a reasonable price for such a great variety of good food.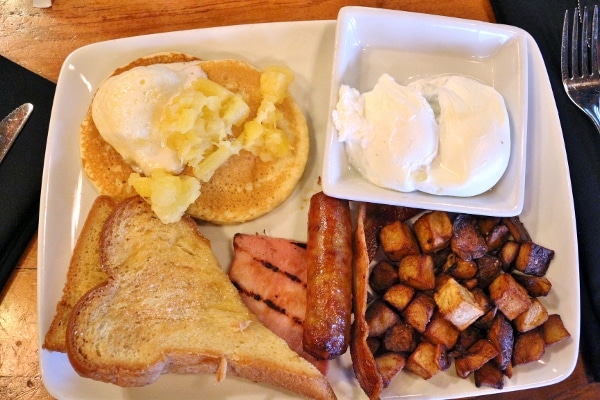 The Big Kahuna $11.99
To drink I had to try the Liliko'i Juice, which is a delicious blend of orange, passion fruit, and guava juices. It's tropical and refreshing, a wonderful alternative to typical orange juice to go with your breakfast.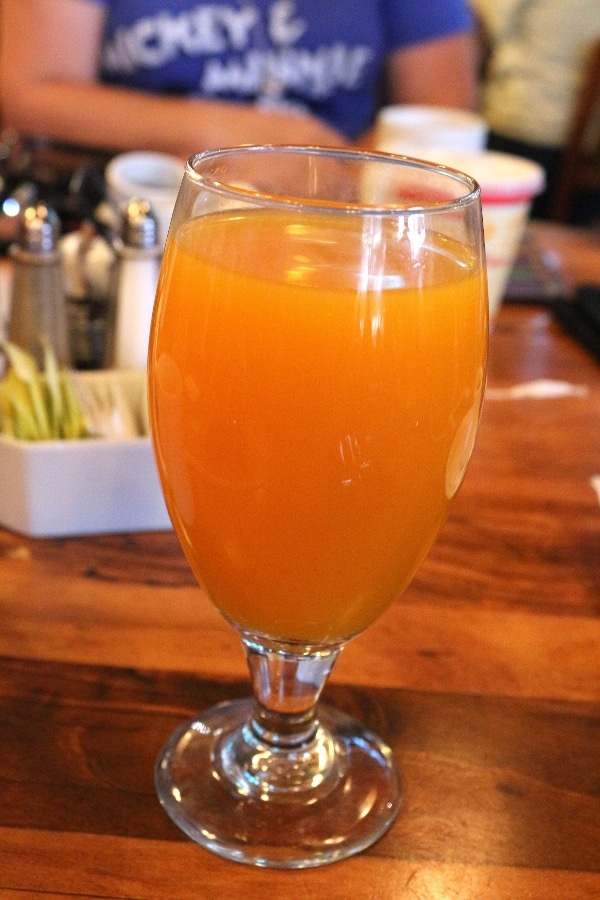 Liliko'i Juice $4.49
They also serve the world's best Kona coffee here in the form of a French press, serving two. You can also buy this same incredible coffee at the shops within the resort.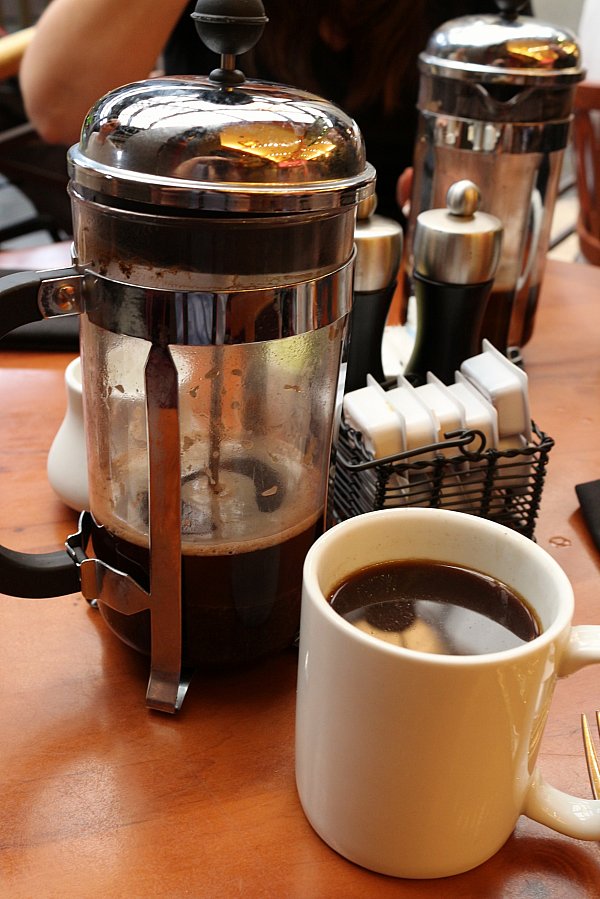 100% Kona Coffee French Press (Serves 2) $7.99
My experiences at Kona Cafe thus far have all been incredibly satisfying. It's also a wonderfully convenient spot for breakfast prior to heading to the Magic Kingdom for the day because it's right on the monorail circuit.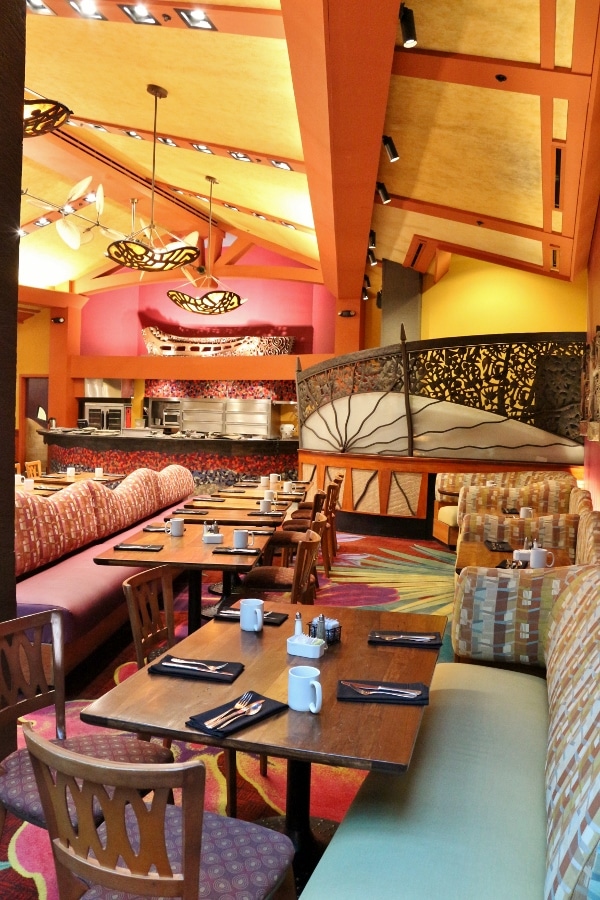 I can easily foresee the Kona Cafe becoming a regular breakfast spot for us on all our future Disney trips! I'd also really love to try it for either lunch or dinner as well, since those menus also look incredibly enticing. And who knows, maybe on one of these upcoming trips I'll finally get a chance to stay at this amazing resort!
*Update 5/6/18* I recently revisited Kona Cafe for breakfast. In lieu of writing an entirely separate post, I figured I would just update this previous post with the newer menu and some additional thoughts on the experience. First things first, here is the current menu at the time of this update.
You'll see that for example the Big Kahuna Breakfast is no longer available, however there is a Polynesian Egg Platter, which I suppose is meant to take its place, although it's nowhere near as exciting.
Moana chocolate sculpture!
The Two Eggs-Any Style is a relatively simple option that covers all the basics without any additional sweets. This is a good choice for a less adventurous breakfast eater.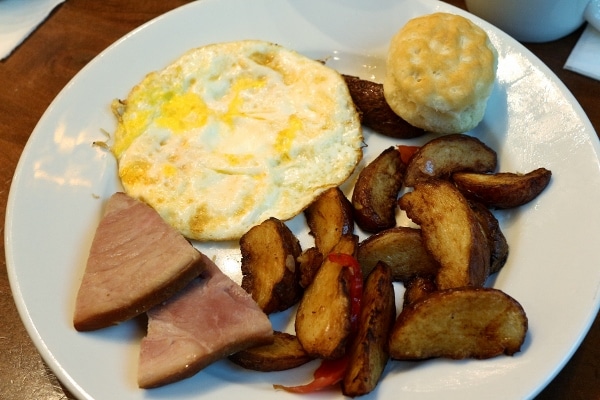 The Macadamia Nut Pancakes are still on there (thank goodness), and still as tasty as they have been in the past. This is my sister's absolute favorite!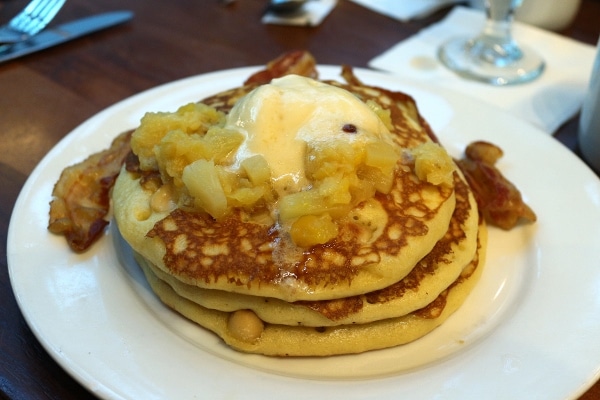 I tried a new menu item during my recent meal, the Loco Moco, which is a Hawaiian staple. A grilled hamburger patty, house-made chorizo gravy, eggs, and tomato salsa sit atop a pile of rice.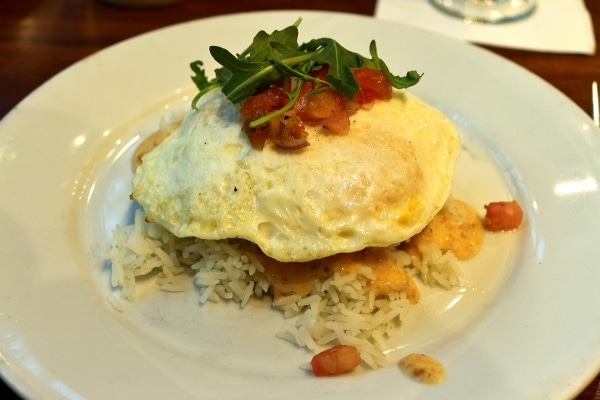 It was generally ok, however I thought the entire dish could use a little more seasoning. One would think that chorizo gravy would offer bold flavors to the dish, but with an underseasoned burger patty, rice, and eggs, it just fell a little short. If the burger alone had been seasoned a little better, I think the entire dish would have jumped up a few notches. Shame, it had so much potential.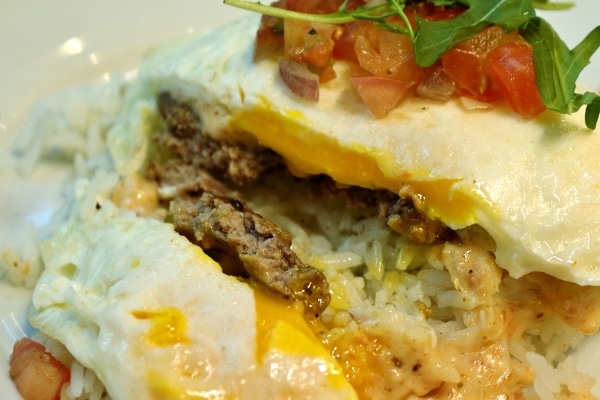 Kona Cafe has been a perennial Disney favorite for breakfast for many years, and it still continues that tradition. Although one of the newer menu items missed the mark a bit for me, there are still some great options on the menu, so don't cancel your visit just yet. I still plan on returning on my next visit!
Kona Cafe
1600 Seven Seas Dr
Lake Buena Vista, FL 32830
https://disneyworld.disney.go.com/dining/polynesian-resort/kona-cafe/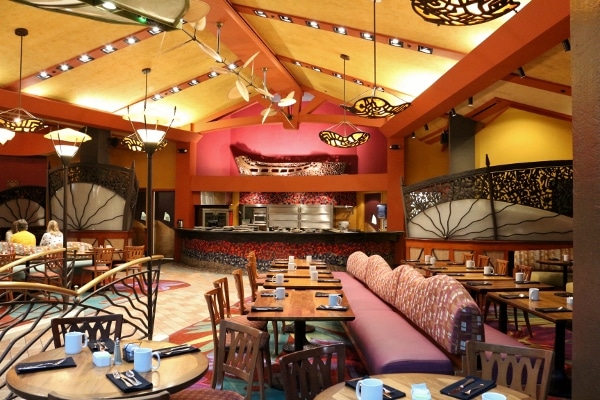 Related posts