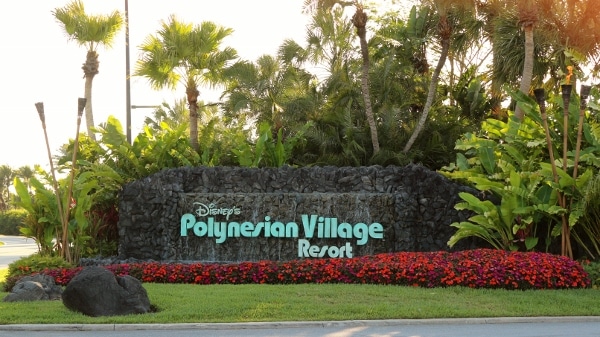 Throughout past trips to Walt Disney World, I have shared several reviews of Disney resorts as well as tons of food reviews from the parks and beyond.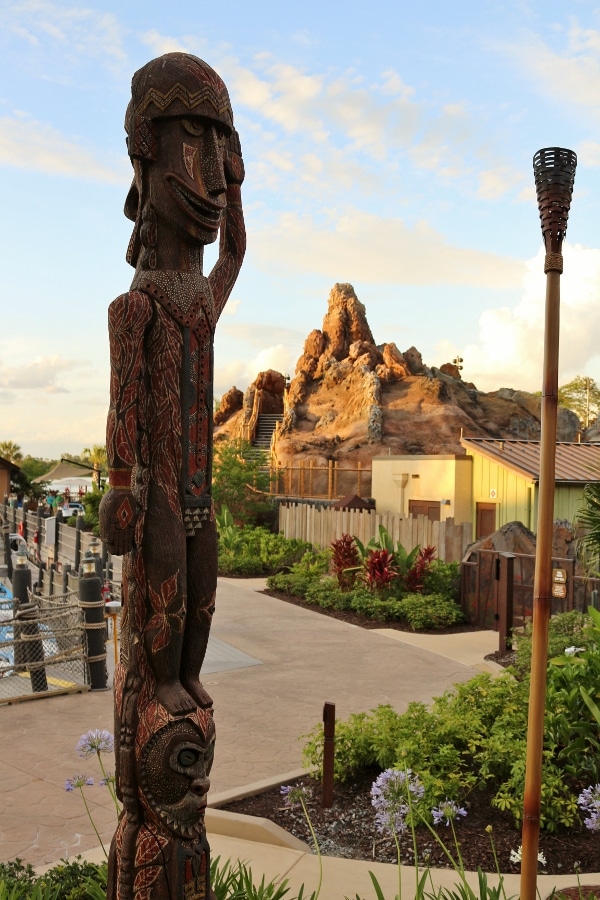 I recently headed to Walt Disney World with my sister, and took advantage of her Disney Vacation Club (DVC) membership by staying at a Deluxe Resort that was at the top of my Disney bucket list: Disney's Polynesian Village Resort. The DVC portion specifically is referred to as Disney's Polynesian Villas and Bungalows, but it's the same property and has access to the same facilities.
View of Disney's Polynesian Village Resort from California Grill at Disney's Contemporary Resort
Disney Vacation Club is essentially a Disney timeshare program. You use points to book rooms of various sizes, ranging from Deluxe Studios to 3-Bedroom Grand Villas or even Bungalows (in the case of the Poly), depending on the resort and what kinds or rooms are offered there. The Deluxe Studios feature kitchenettes, while the larger villas boast full kitchens!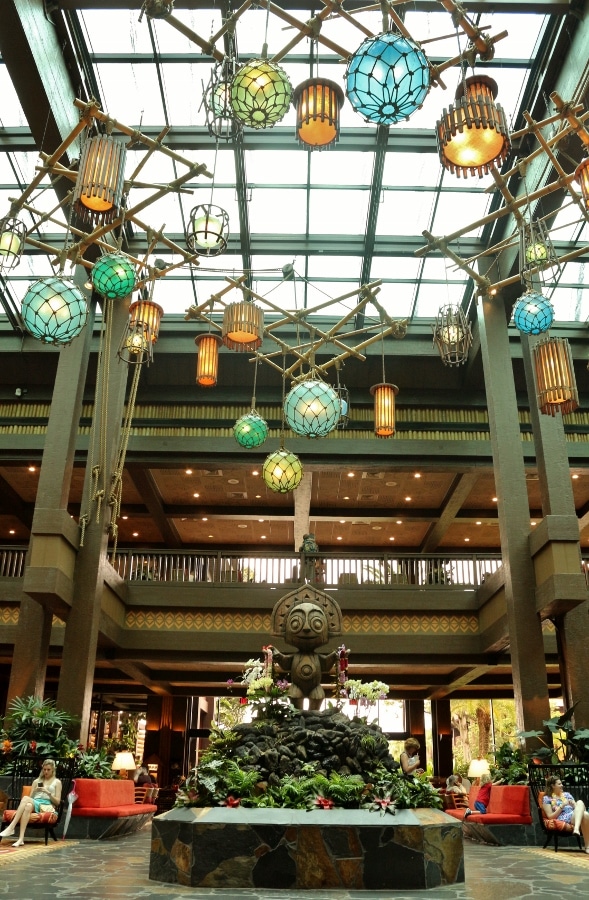 The prices/number of points required to book rooms vary throughout the year based on different seasons designated for popularity. Even if you're not a DVC member, there are many websites that will allow you to rent points from a member, or you can even book the suites with cash, but you will definitely save money by renting the points instead!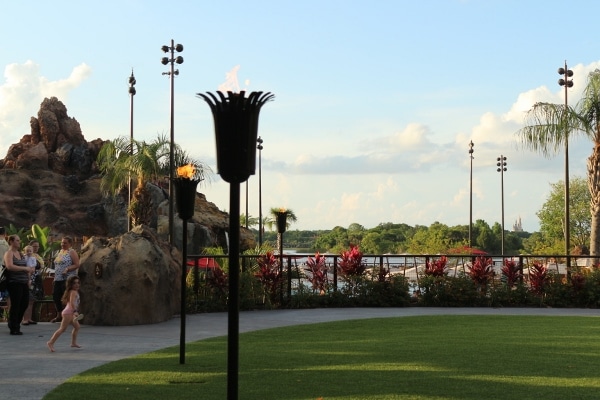 We spent four fabulous nights at the Poly! It was always a dream to stay at one of the resorts on the Monorail circuit, and the easy access did not disappoint.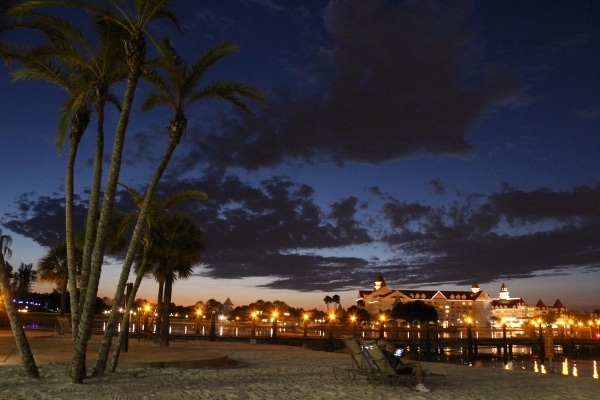 View of the Grand Floridian from the beach
The layout of Disney's Polynesian Village Resort features the Great Ceremonial House as the focal point. It contains the lobby (complete with ADORABLE tiki statue), shops (BouTiki and Moana Mercantile), and several dining/bar options ('Ohana, Kona Cafe, Kona Island, Tambu Lounge, Capt. Cook's, Trader Sam's Grog Grotto, Trader Sam's Tiki Terrace, and Pineapple Lanai).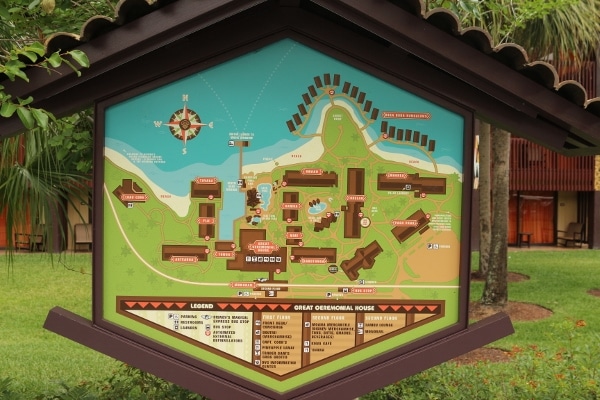 It also includes access to the Monorail, which connects you to Disney's Contemporary Resort, The Grand Floridian Resort & Spa, the Magic Kingdom, and the Transportation and Ticket Center (TTC) where you can hop on a Monorail to nearby Epcot.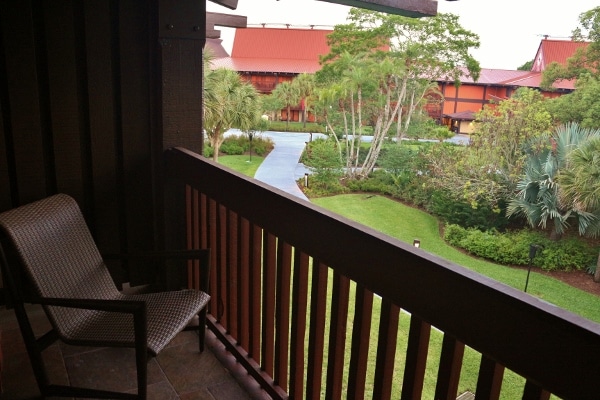 The balcony in our room
The rest of the property is made up of longhouses named after locations in the South Pacific. They include Moorea (DVC), Pago Pago (DVC), Tokelau (DVC), Hawaii (Club Level), Tonga (Club Level), Samoa, Niue, Rarotonga, Fiji, Tuvalu and Aotearoa.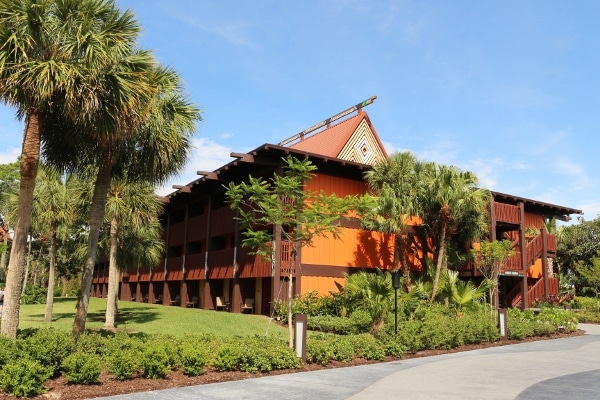 Pago Pago
There are also two pools (the Lava Pool and the new Oasis Pool--each with a hot tub), a really awesome splash area for kids (Kiki Tikis Splash Play), a marina, and a beach, complete with fire pit and view of the Magic Kingdom across Seven Seas Lagoon.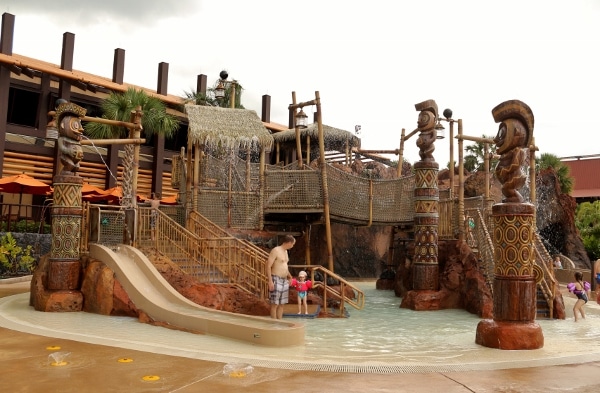 Kiki Tikis Splash Play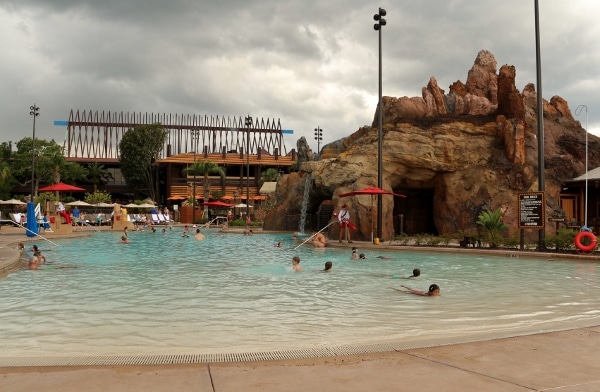 Lava Pool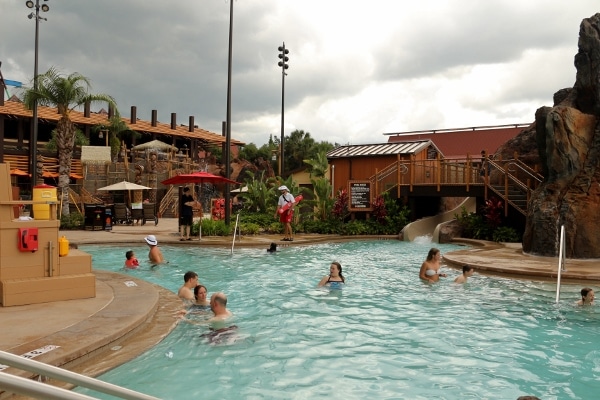 Lava Pool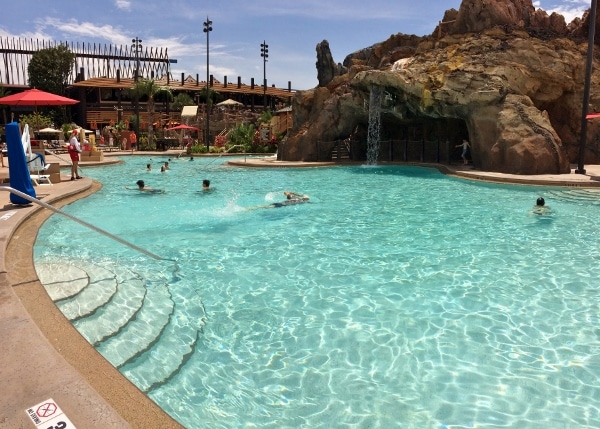 Lava Pool (without a thunderstorm on the horizon--see above)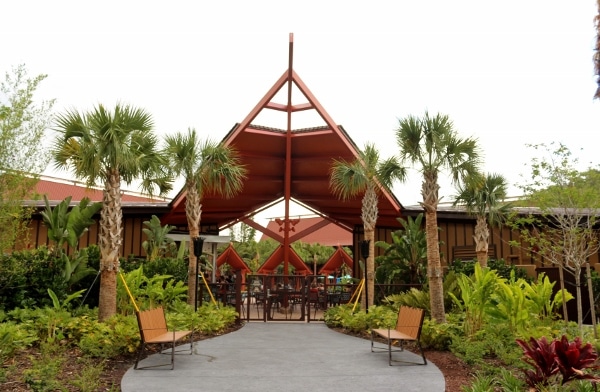 Oasis Pool Entrance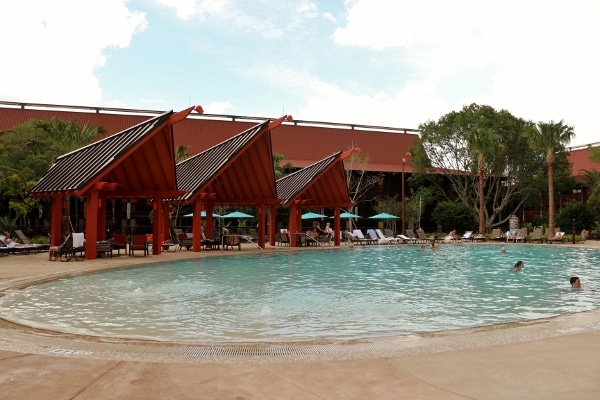 Oasis Pool
We requested in advance to stay in a Deluxe Studio room on the 3rd floor of Pago Pago. Although it's technically the furthest from the Great Ceremonial House, it's a quick walk.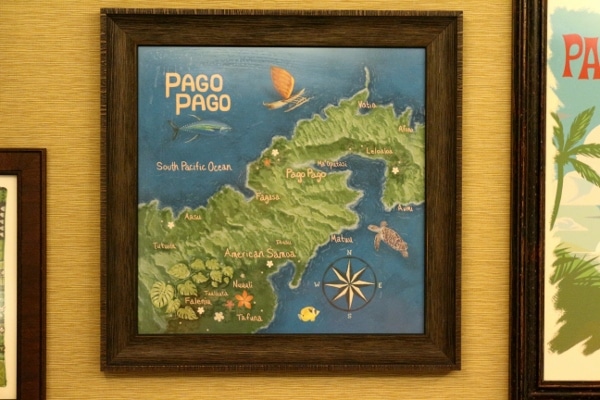 The reason we selected this longhouse is because of its proximity to the TTC. We had a very quick walk to the neighboring TTC for purposes of heading to Epcot, but also to the other Monorail resorts and the Magic Kingdom if we didn't feel like walking to the Great Ceremonial House to board the monorail there.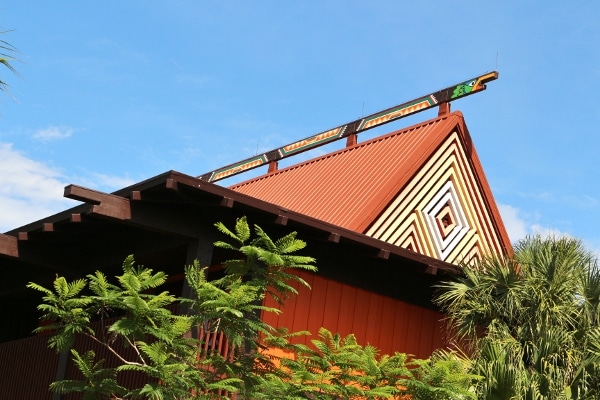 As far as general location is concerned, Disney's Polynesian Resort ranks very high on the list. Personally, I think the location is even preferable to Disney's Contemporary Resort, which has a lot of fans because it's within walking distance to the Magic Kingdom. Personally, I love the view of the MK right across the lake, and having super easy access to both the MK monorail, but also the monorail to Epcot. Double win!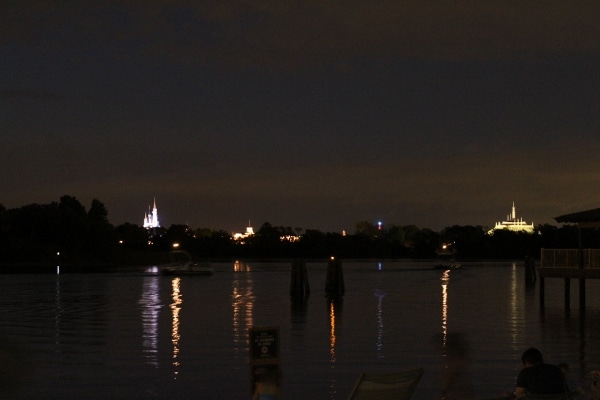 The Magic Kingdom across Seven Seas Lagoon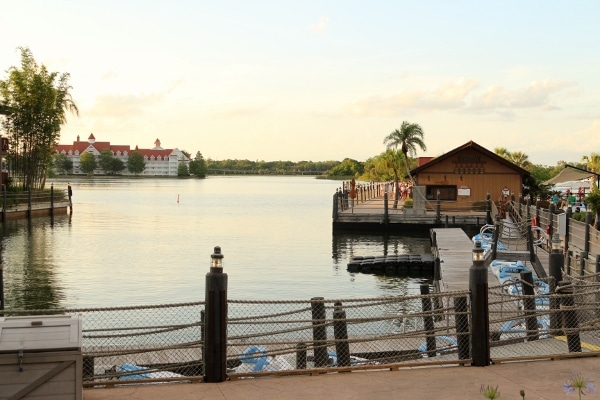 Seven Seas Marina with a view of the Grand Floridian
The theming is absolutely fantastic! I honestly felt like I was on a tropical island with all the tiki torches, tiki statues, Hawaiian music, and more. The tiki statue in the lobby is my absolute favorite! Its image is used throughout the resort on trash cans, room number signs, and it is even replicated in the adorable lamps found in the DVC rooms.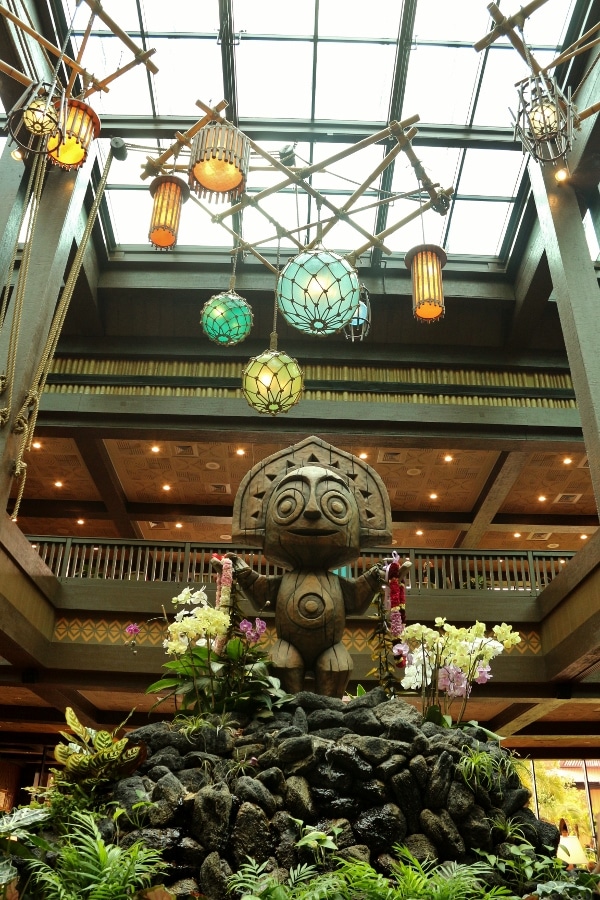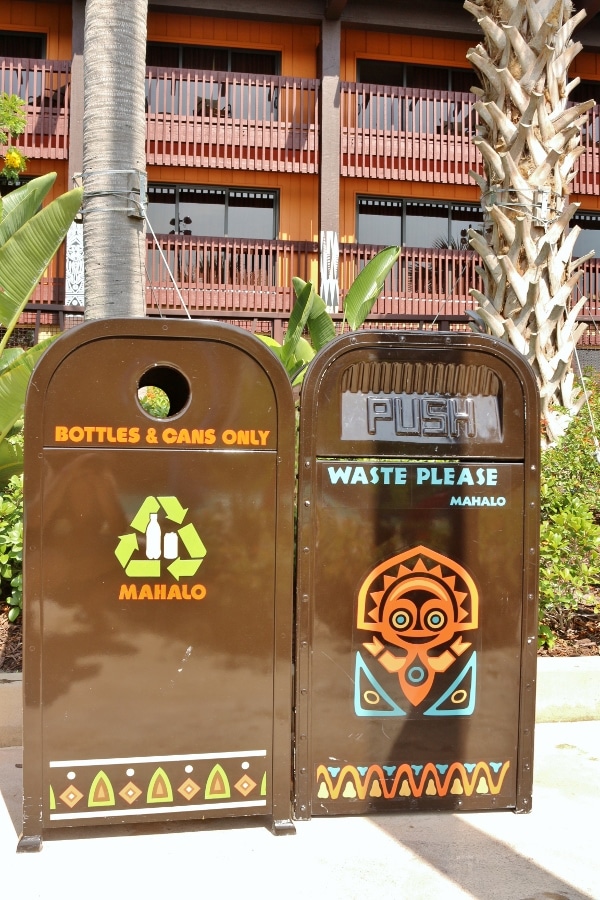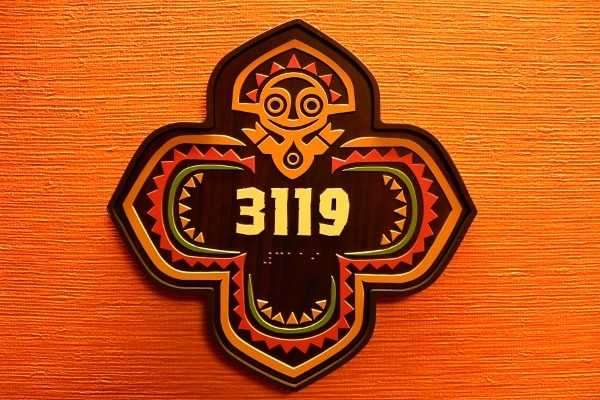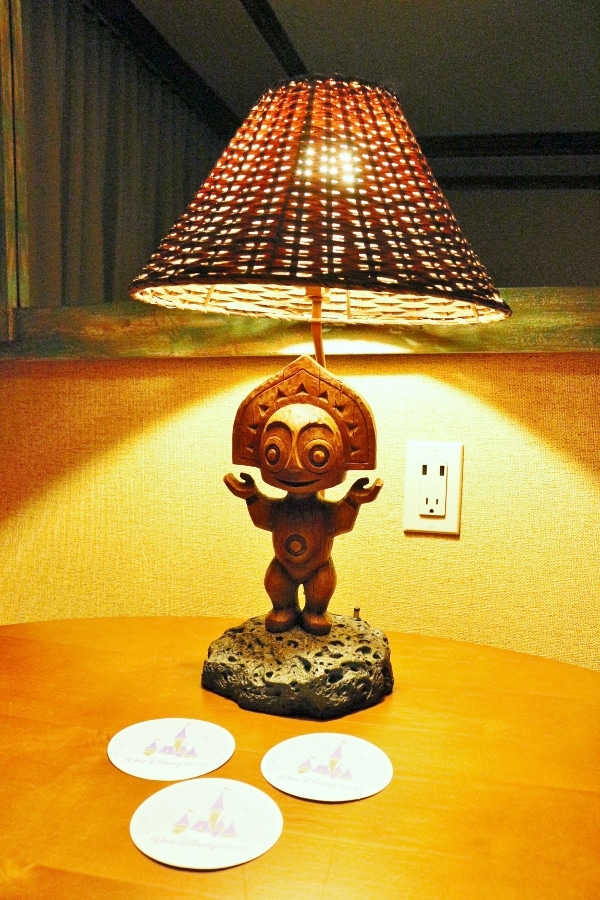 I was told by a Cast Member that these lamps are only in the DVC rooms and not the standard rooms, but I'm not sure if that's accurate. Also, they JUST started selling these lamps last Friday, May 20th at BouTiki, and my sister was the first person EVER to purchase them! The staff took a photo of us to commemorate the first sale of these popular lamps.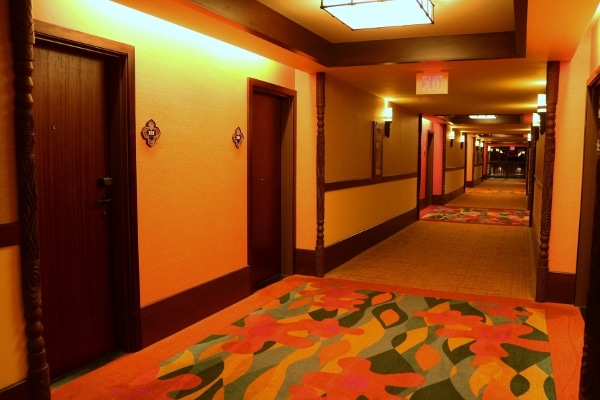 Pago Pago hallway
Tiki hallway light
So a visit to Disney's Polynesian Resort definitely sets the mood for a tropical, island-themed getaway, right in the heart of Disney, but what about the rooms? As I mentioned before, we stayed in one of the Deluxe Studios at Pago Pago. The Deluxe Studios at Disney's Polynesian Villas & Bungalows are the largest Deluxe Studios on property.
*Note* Most of the room photos were taken the night of our arrival (while everything was still neat and clean), hence the poor lighting quality. I prefer natural lighting when I can get it. Sorry, folks!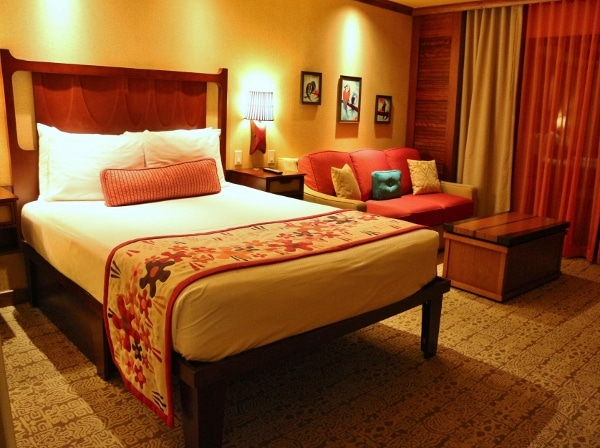 The Deluxe Studios feature the following:
Both lake view and standard view rooms
Sleep up to 5
1 queen-size bed, 1 queen-size sleeper sofa, 1 pull-down bunk size bed
Kitchenette

Paper plates, bowls and plastic utensils
Small refrigerator
Microwave
Wet bar
Toaster

1 ½ bathrooms

One has shower and sink
One has toilet, sink and tub/shower

Private porch or balcony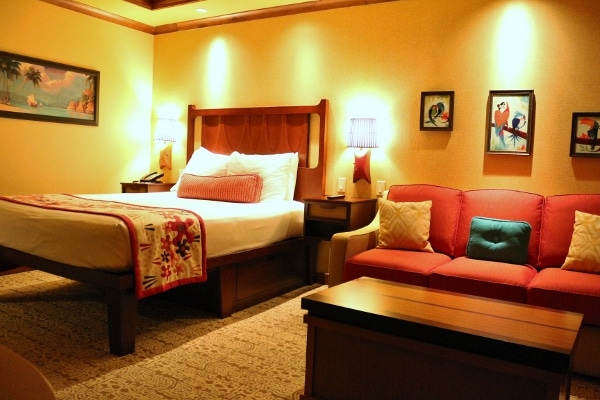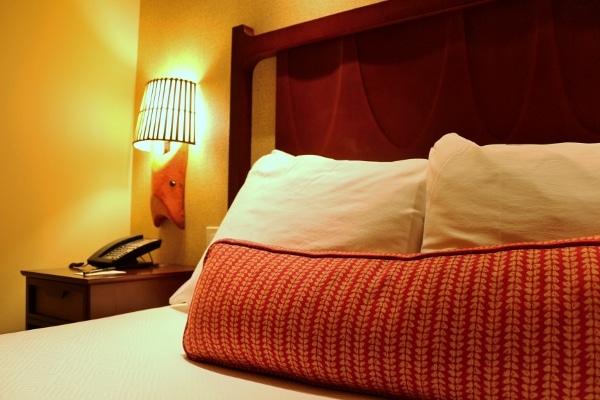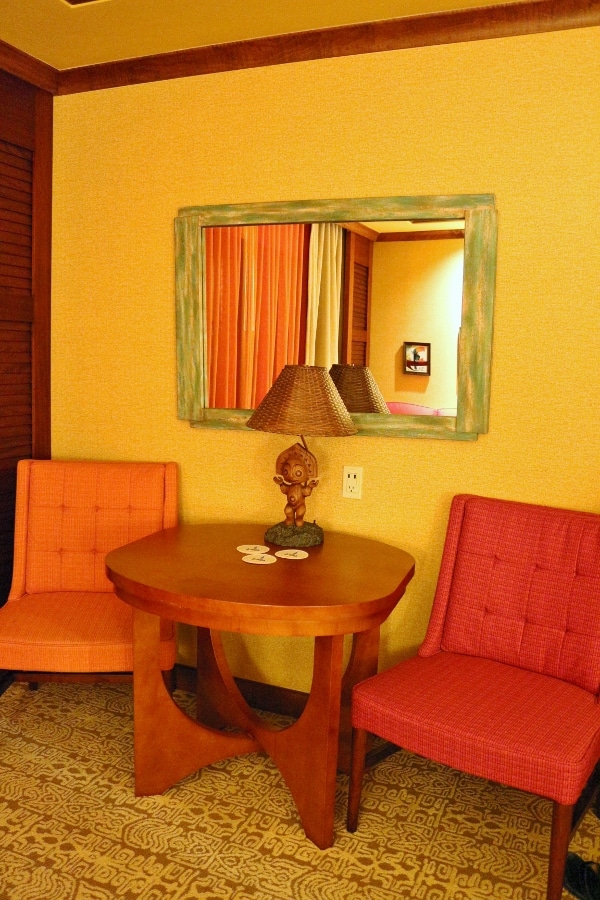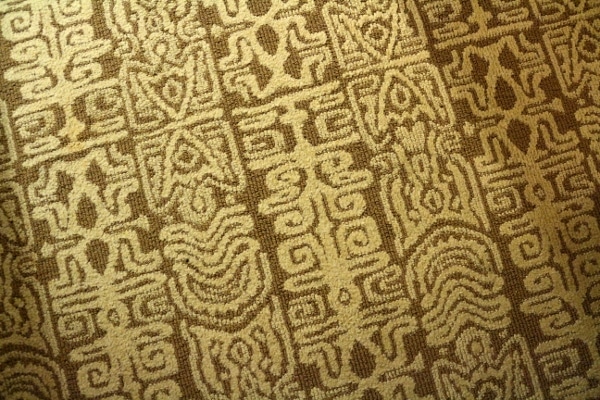 Tiki carpeting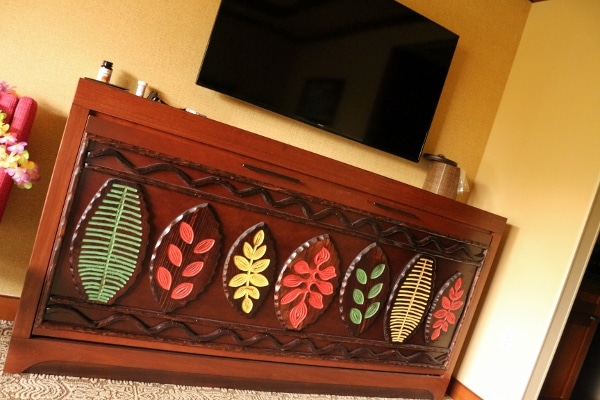 Pull-down bunk size bed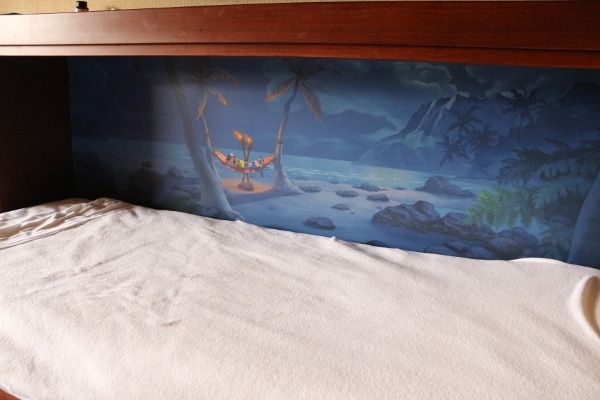 Pull-down bunk size bed features a Lilo and Stitch mural!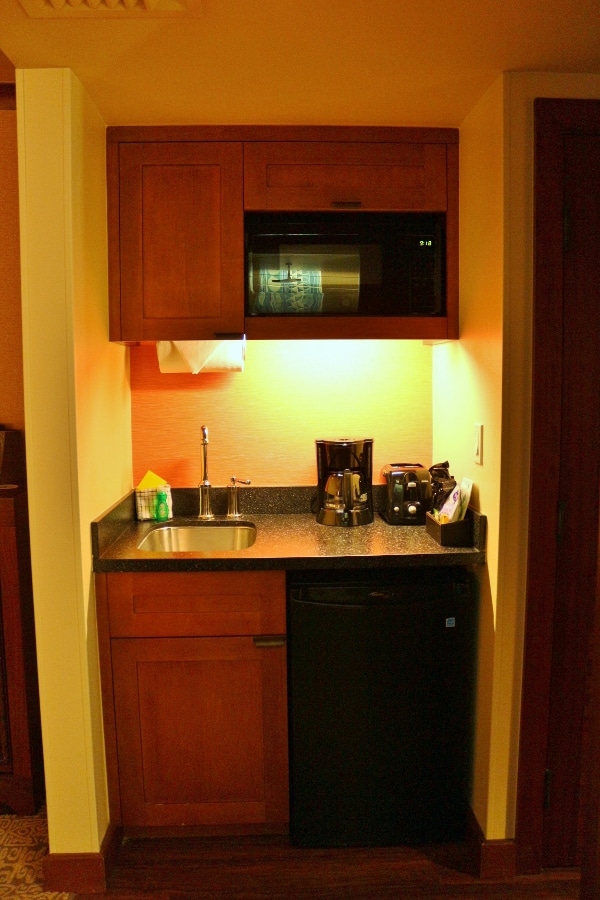 Kitchenette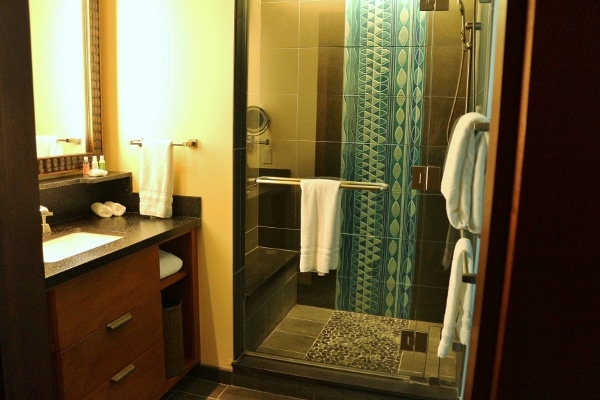 Half bath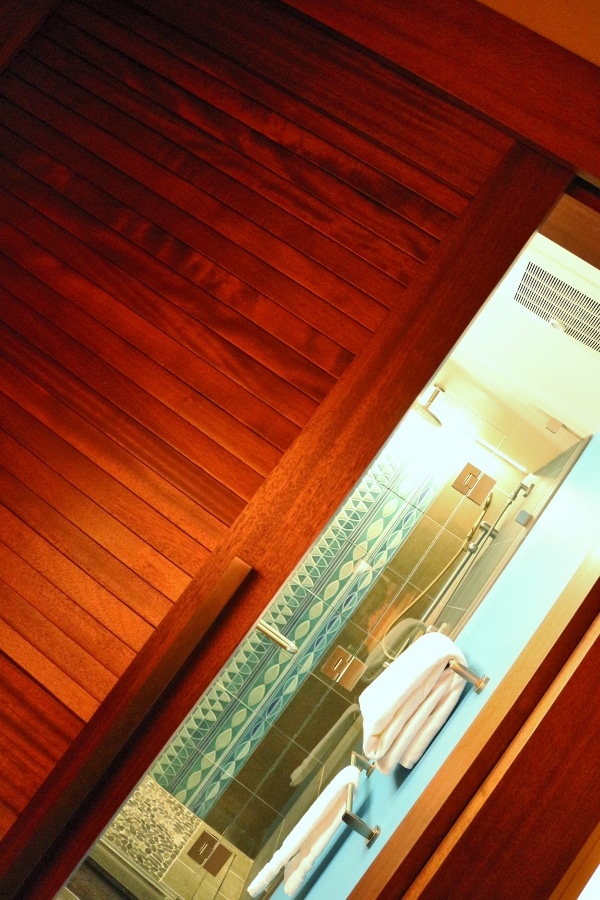 Gorgeous wooden sliding doors for both bathrooms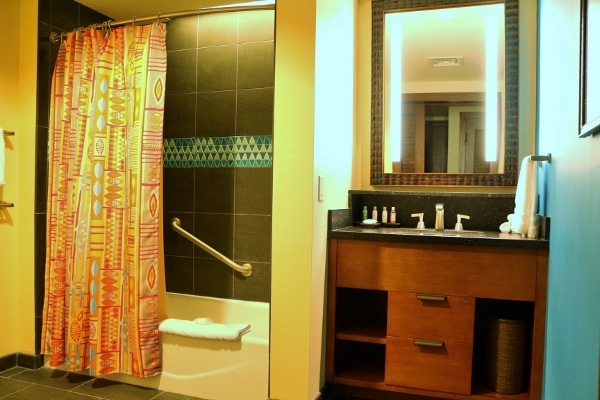 Full bath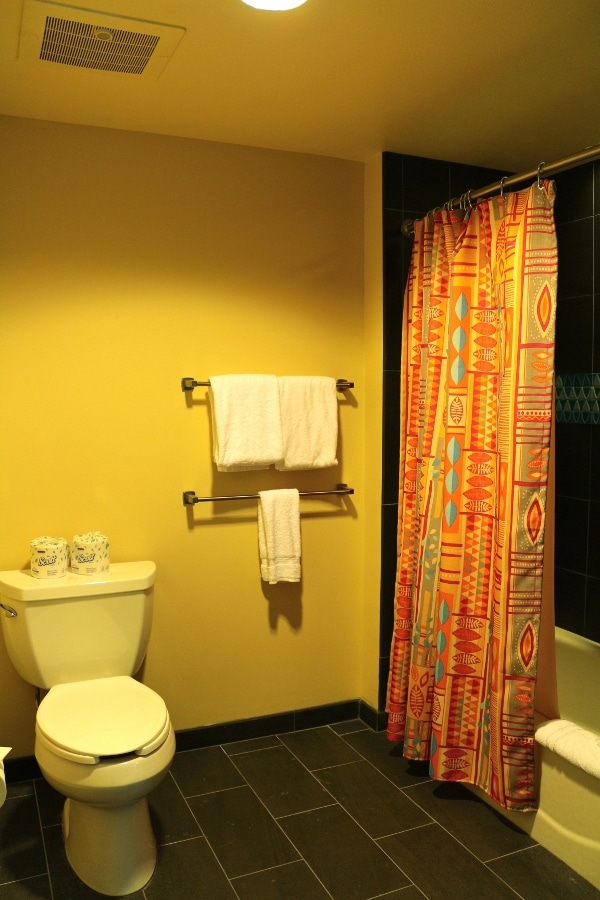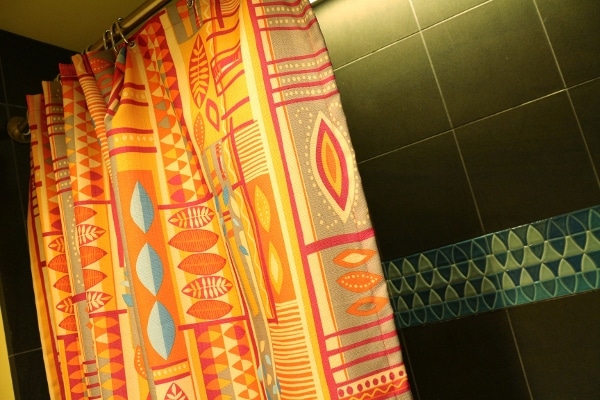 Here's a video tour of the room!
One thing these Deluxe Studios lack is storage. They include a closet, two drawers under the bed, one on either side, a small drawer in each nightstand, and storage in the coffee table (it opens up like a trunk). For a room that sleeps up to 5 people, there isn't a lot of room for those 5 people to store their things. Just something to keep in mind. It was perfect for the two of us, and we got to spread out with all that extra room!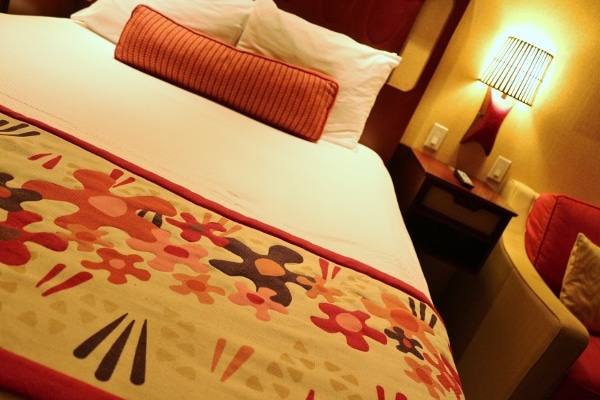 I had a fantastic time at Disney's Polynesian Village Resort. It seriously rivals Disney's Animal Kingdom Villas - Kidani Village as my favorite Disney resort I've stayed at so far. There are definitely perks to staying at the Poly, such as location, excellent theming, great dining options (and close access to many others via the Monorail), but it only features two room sizes for DVC (Deluxe Studios and the extremely expensive Bungalows) with nothing in between.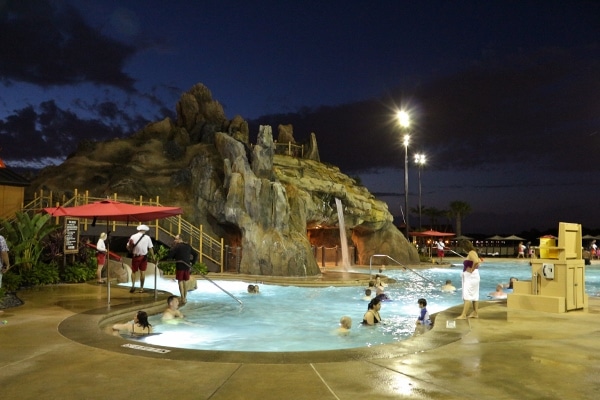 Although a stay at the Poly may be out of many people's budgets, if you visit during an off-season period, and consider renting DVC points, it's not nearly as obscene as one would think. In any case, I'm absolutely in love and can't wait until I have another opportunity to stay here!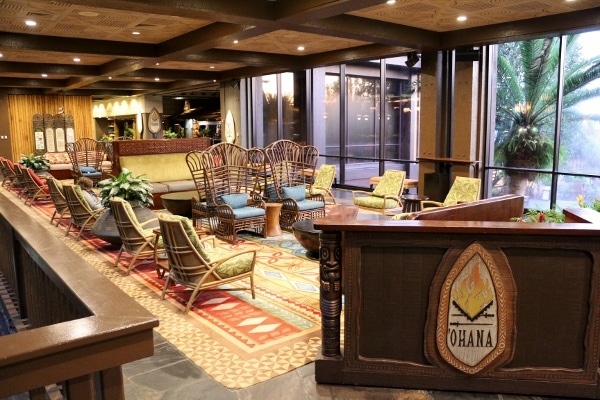 Stay tuned in the coming weeks for more from my recent Walt Disney World trip!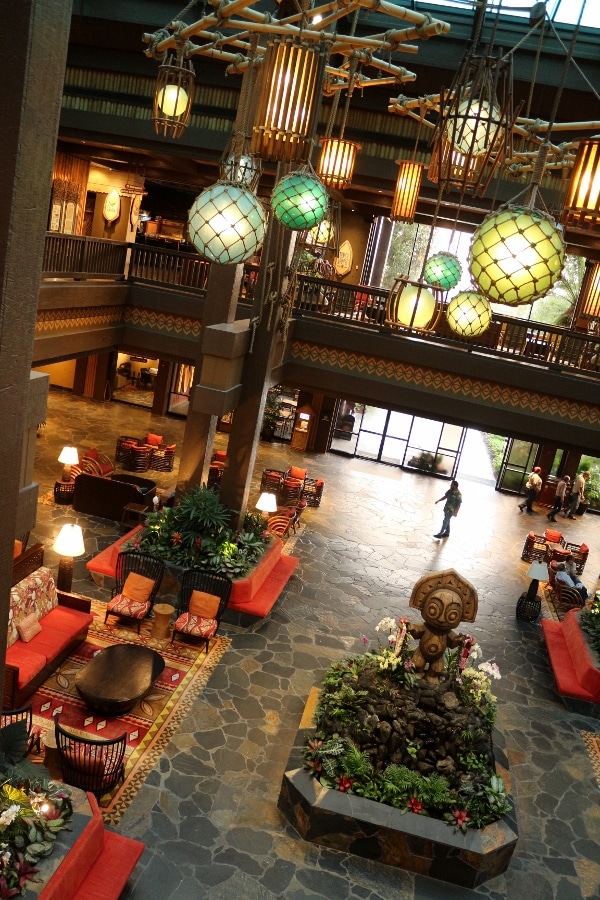 Disney's Polynesian Resort
1600 Seven Seas Dr
Lake Buena Vista, FL 32830
(407) 824-2000
https://disneyworld.disney.go.com/resorts/polynesian-resort/
Related posts