This post may contain affiliate links, which means that I may receive a commission if you make a purchase using these links. As an Amazon Associate I earn from qualifying purchases.
My family truly fell in love with Disney's Wilderness Lodge during our recent stay. There are so many things to love about this resort, and I've shared some thoughts and many photos in a recent post.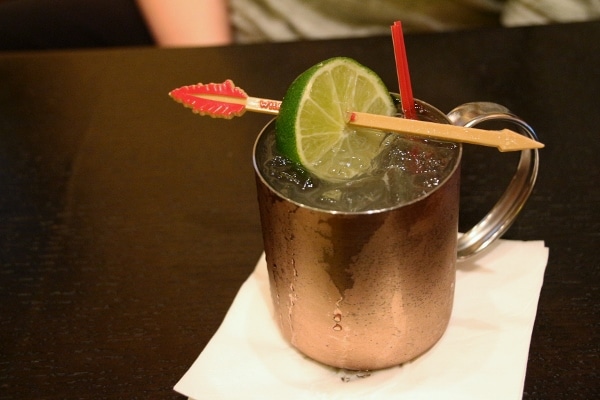 Moscow Mule $10.50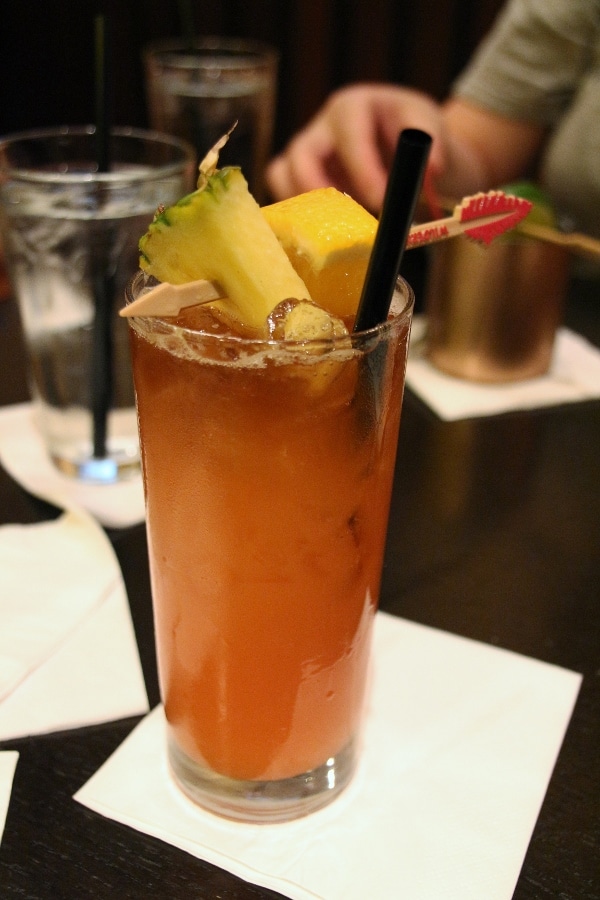 Bahama Mama $9.75
Every item on the menu sounds really good, but we needed to narrow down to a few choices. I love eating foods at Disney restaurants that feature ingredients from The Land at Epcot, so the Land Greens Salad was a shoo-in. With crisp heirloom apples (both dehydrated and fresh), crunchy granola, tangy goat cheese, and banyuls, a relative of port wine (I'm assuming it's used in the dressing). This salad is fresh, and delicious, and really a stunning start to our laid-back lounge meal.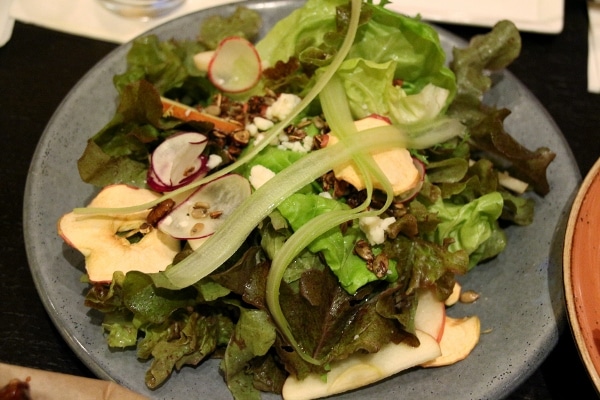 Land Greens Salad $13
We also tried the Potato Wedge Fries with smoked house ketchup. There's nothing quite like deep-fried starch to balance out of a fresh salad! These potato wedges were tasty, quite simple, but that is to be expected. The ketchup is the real highlight here.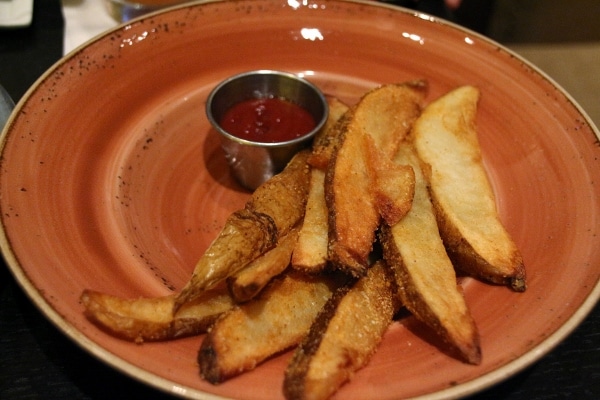 Potato Wedge Fries $9
Our third pick was the Crispy Asian Chicken Wings with miso-soy glaze, sesame seeds, and scallions. I'm a big fan of wings in general, and these are good. They probably won't win any awards, but they definitely hit the mark and add some protein to our meal. Another good choice.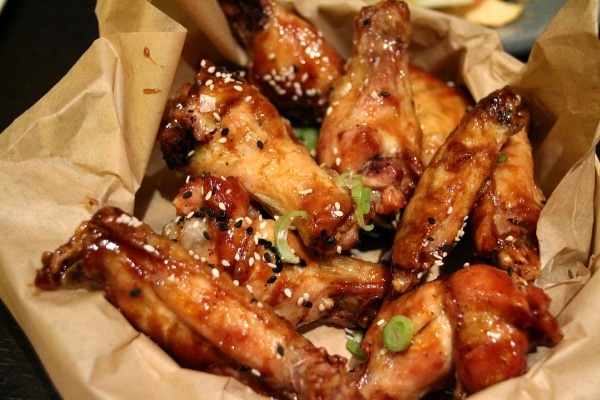 Crispy Asian Chicken Wings $14
Last by not least, this was actually the reason I wanted to enjoy a meal at Territory Lounge during our visit: the fondue. The exact type of fondue, along with it's accompaniments varies throughout the year. I'm not exactly sure how or why they make these adjustments, but all the more reason to keep coming back!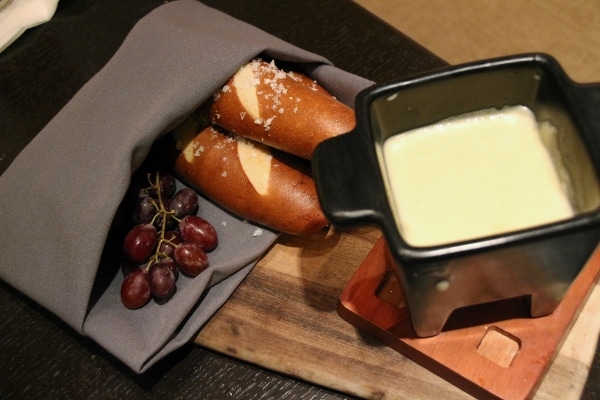 Oregon Chardonnay Fondue $14
During our visit we had Oregon Chardonnay Fondue which is served with pretzel bread and grapes on the vine.
I truly, deeply love this fondue. The salty, chewy pretzel bread is such an easy dipper (especially if you are okay with double dipping) and the sweet, juicy grapes help offset the richness of the fondue. I'll also add that the aforementioned potato wedges are fantastic dipped in fondue!
My dining partners at first somewhat resisted my choice of fondue, saying that they weren't in the mood for something heavy, and may taste it but that I'd have to eat most of it myself. Soon afterwards, they jumped right on the fondue bandwagon once this bubbling vessel of cheese arrived.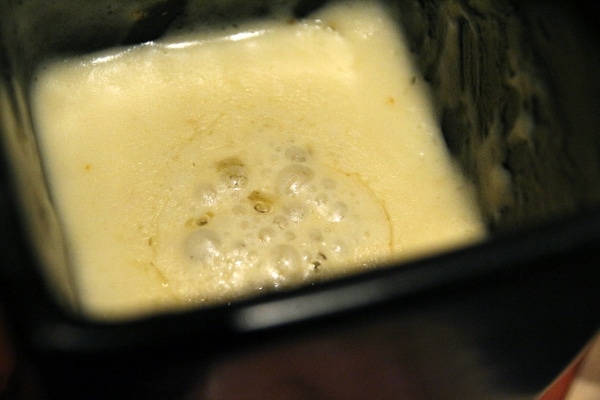 After running out of bread, I enjoyed watching the cheese bubble up like a little hot springs 🙂
I really enjoy the laid-back vibe at Territory Lounge. Both daytime and evening experiences here are wonderful. I kind of wish they made the specialty coffees available longer, although 2 pm isn't unreasonable. There were a couple later afternoons where coffee was necessary to push through the rest of the day, and these lattes would have been perfect! I also think it would be fun if they offered some special themed cocktails outside of the standard Disney bar menu. Otherwise, definitely two thumbs up for Territory Lounge! I'm desperately craving more of that fondue right now…
Stay tuned for more Disney posts soon! Next we will hit up Whispering Canyon Cafe for a seriously fun dining experience.
Territory Lounge
901 Timberline Dr
Orlando, FL 32830
(407) 939-3463