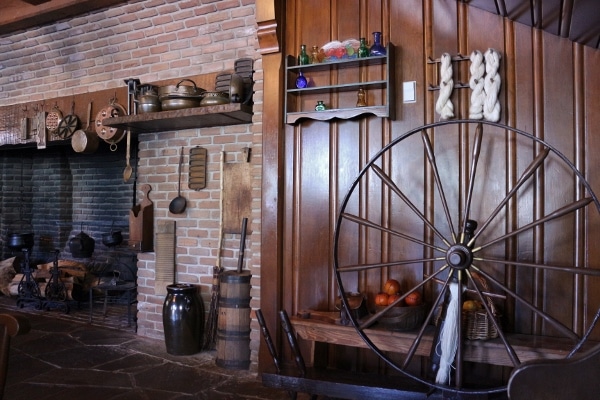 The Liberty Tree Tavern in Liberty Square is one of the more popular table service restaurants at Disney's Magic Kingdom. I recently enjoyed my second meal here, and would happily come back a third and fourth time in the future.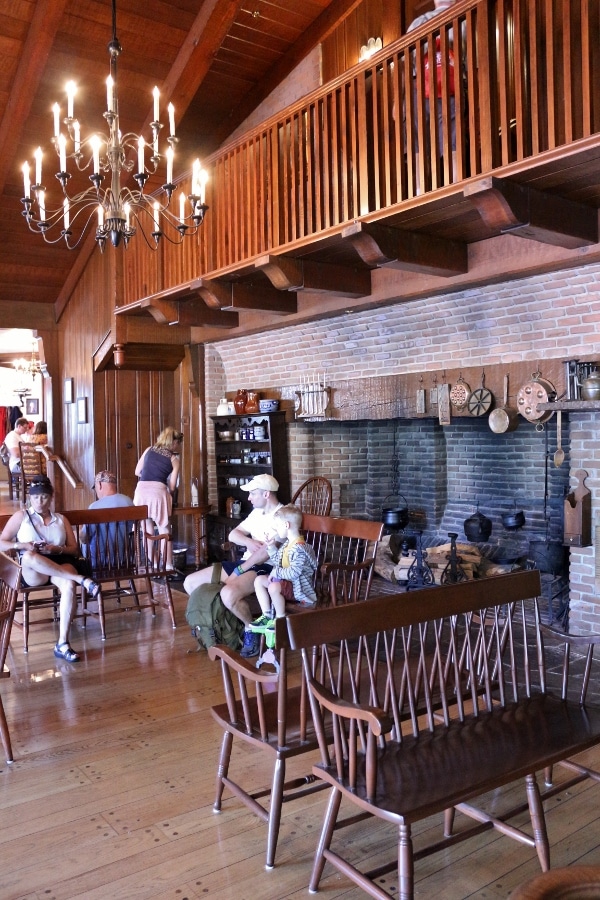 Six different dining rooms are themed to represent six important historical figures from colonial times including Benjamin Franklin, Thomas Jefferson, John Paul Jones, Paul Revere, Betsy Ross, and George Washington. Both times I've dined here, I've sat in the Betsy Ross room, which is one of the smaller rooms actually.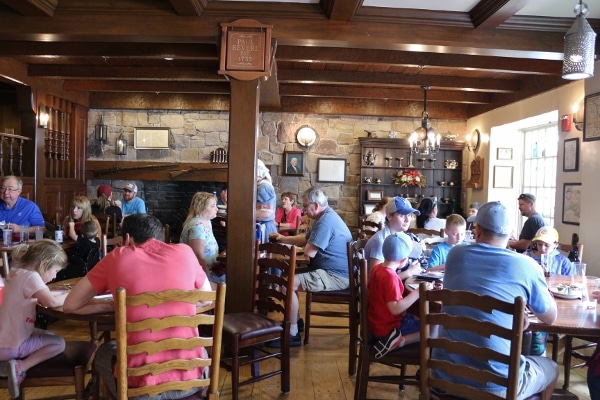 Paul Revere room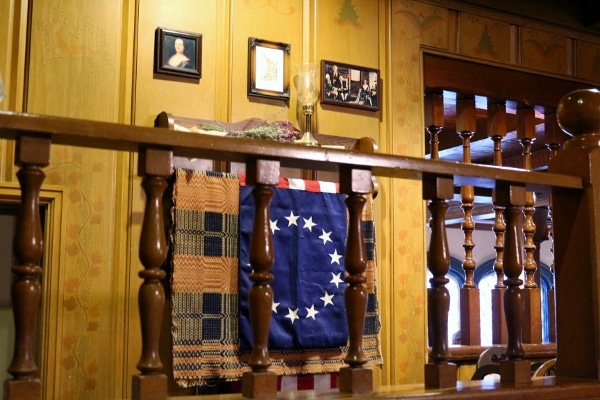 Betsy Ross room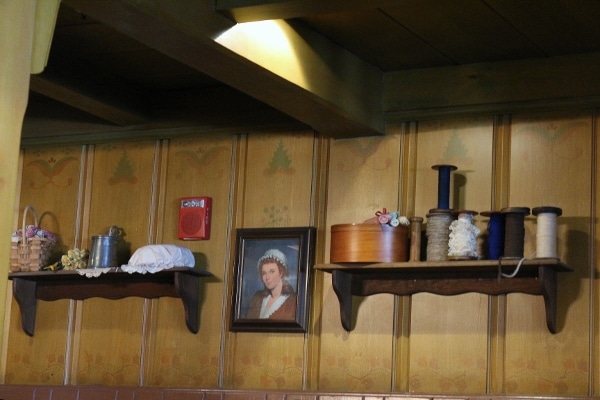 Betsy Ross room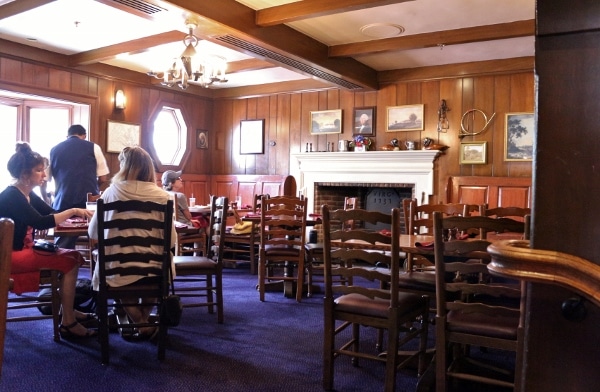 George Washington Room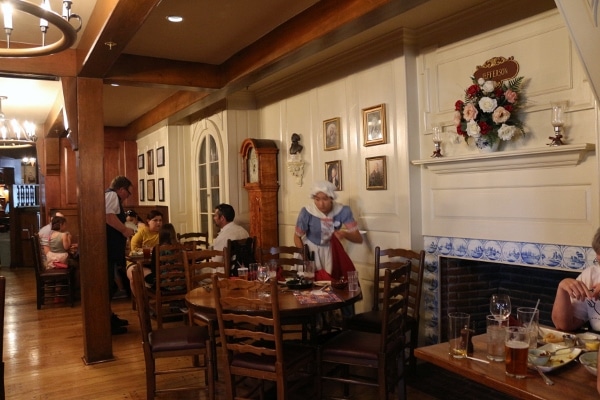 Thomas Jefferson room
While dinner here is an all-you-care-to-eat family style Thanksgiving-inspired feast, lunch is mostly a la carte. If you love dinner at Liberty Tree Tavern, you can enjoy the same feast at lunchtime as well, but there are so many other options for those of us who want to try something a little different.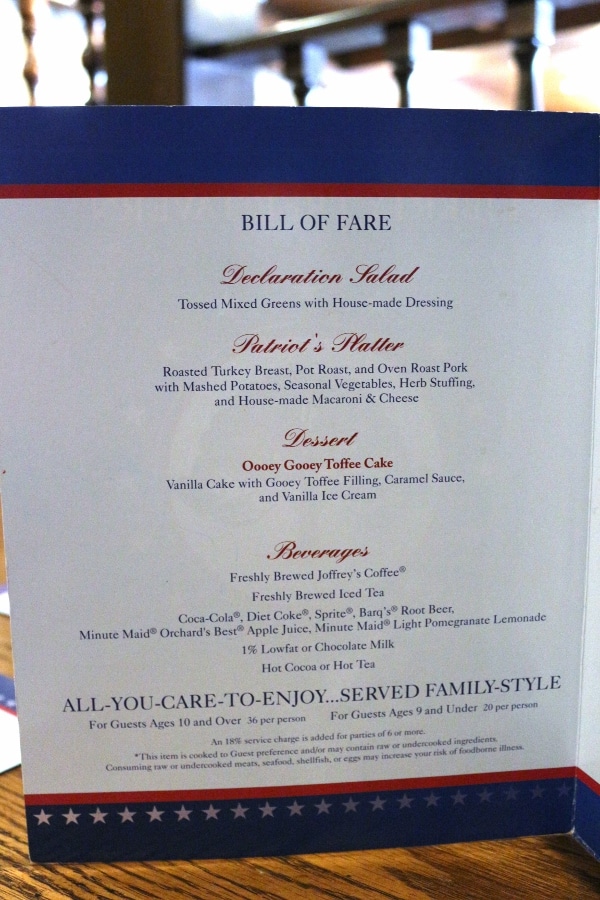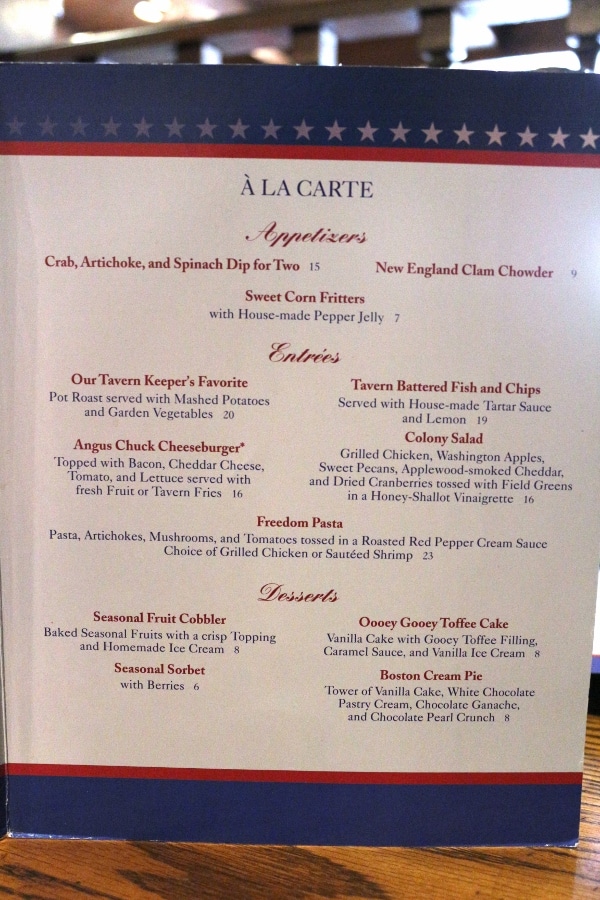 The a la carte menu is full of favorites. Our Tavern Keeper's Favorite, the pot roast, is so popular that there was an outrage when it was recently removed from the menu. It was quickly added back. Another popular dish, and the one I selected, is the Freedom Pasta, a combination of cavatappi pasta, artichokes, mushrooms, tomatoes, grilled chicken or sauteed shrimp (I went with chicken) in a roasted red pepper cream sauce.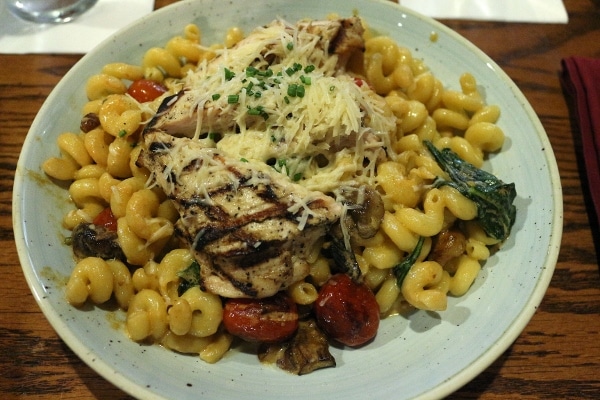 I didn't really notice roasted red pepper flavor in the sauce, but no matter because the pasta dish in general was excellent. It was a HUGE portion, and a great value, with lots of flavor. I actually only ate about half, and took the leftovers with me to the airport later for a pre-flight meal. It wasn't as good leftover, of course, but this pasta could easily be shareable among two adults, especially if you also share an appetizer.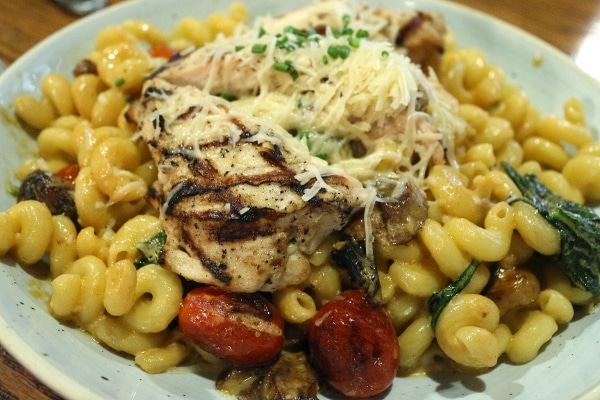 While the majority of my dining party ordered the pasta, my mom picked the Tavern Battered Fish and Chips. It's really your typical fish and chips. My mom enjoyed it, but said it was inferior to the excellent fish and chips we had eaten only a few days prior at the Rose & Crown Pub & Dining Room in the United Kingdom Pavilion at Epcot.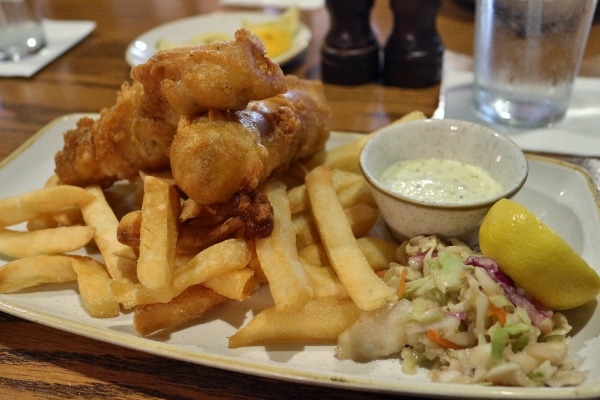 Liberty Tree Tavern is an excellent choice for a sit-down meal at the Magic Kingdom, whether it's lunch or dinner time. We changed our lunch plans the day before, and were still able to snag a nearly last minute lunch reservation. The meal was incredibly satisfying, and a nice break for our tired feet.
Liberty Tree Tavern
1180 Seven Seas Drive
Lake Buena Vista, FL 32830
(407) 939-3463
Related posts