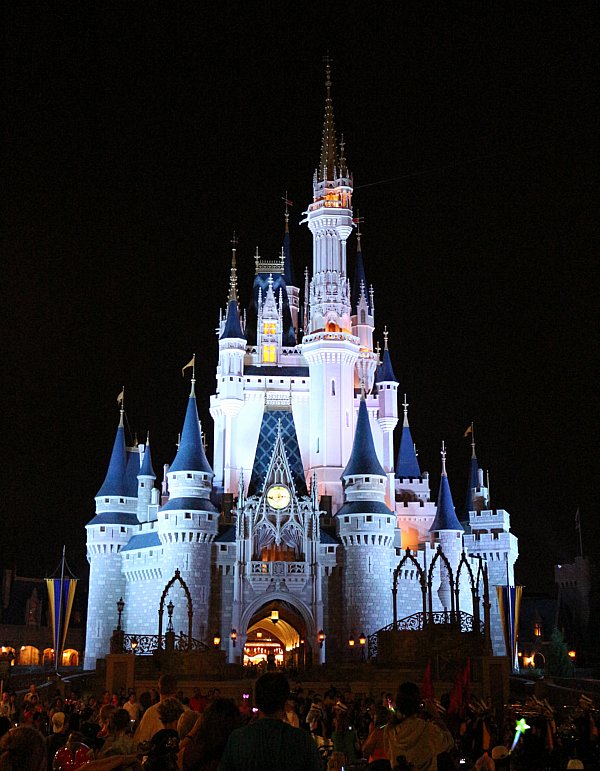 Day 4 of My Super Magical Birthday Celebration fell on my actual birthday. It was a no-brainer that we would go to the Magic Kingdom that day (since it's by far the most magical of the parks). We started out the day by heading next door to our resort to the Port Orleans French Quarter to indulge in some Beignets from Sassagoula Floatworks.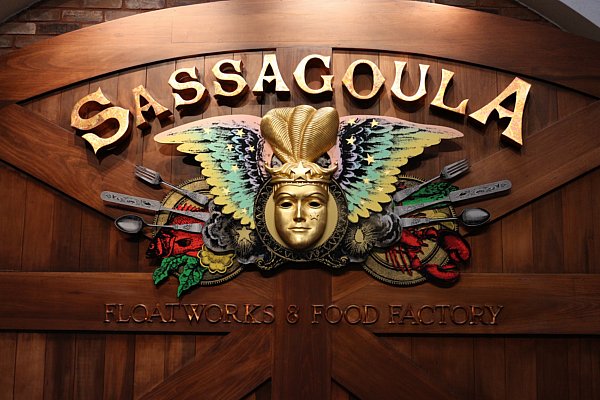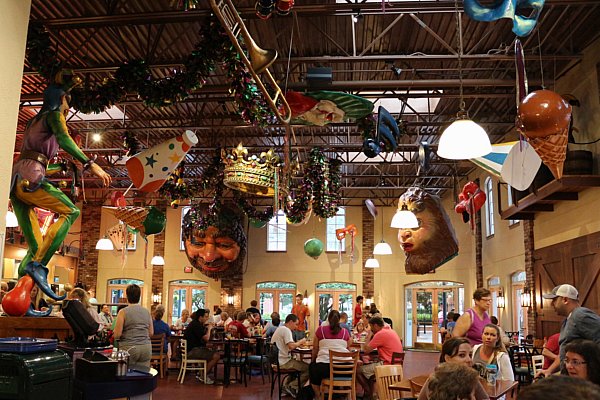 These pillows of powder sugar-covered fried dough were the most indulgent way to turn *cough cough* the age I was turning. We loved them so much, in fact, that the next morning we went back for more!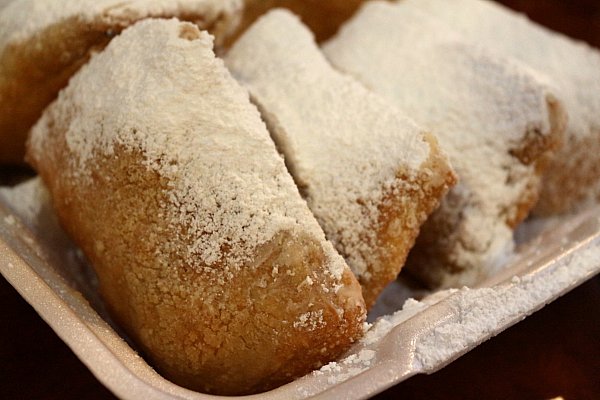 Beignets 6 for $4.29
We arrived at Magic Kingdom before the park opened, and thus had the pleasure of seeing the special park opening show.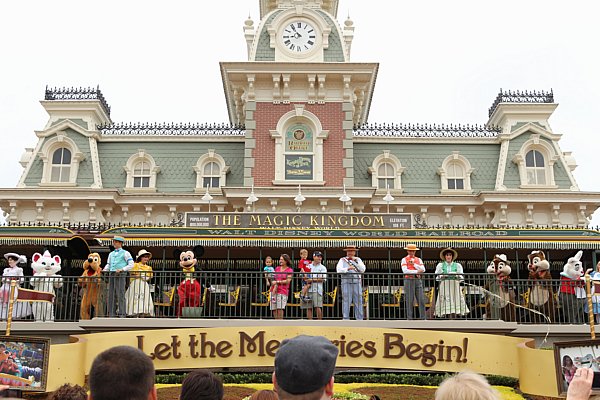 Then we headed straight for Tomorrowland, but not before catching some glimpses of the most famous castle in all the land... Cinderella's Castle 🙂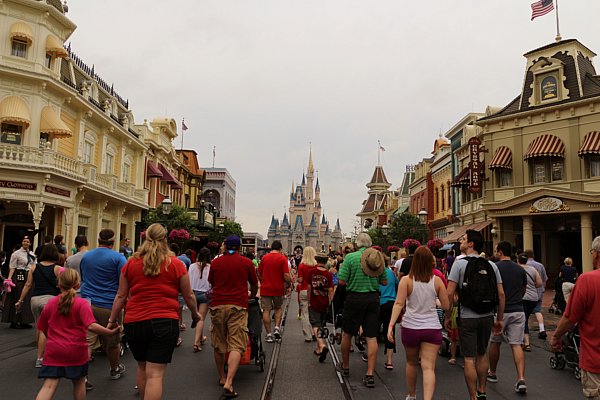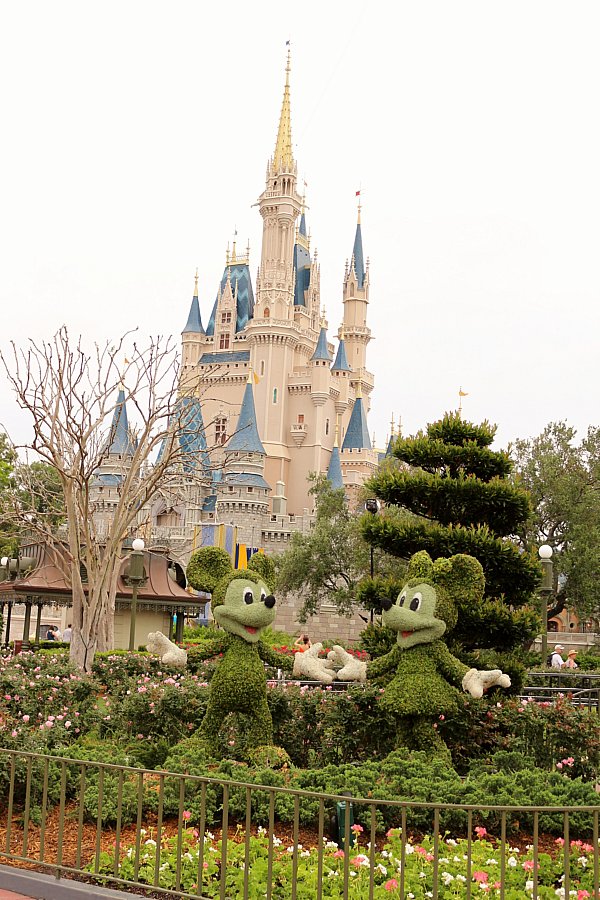 We rode Space Mountain twice, followed by the Astro Orbiter and Buzz Lightyear's Space Ranger Spin. We planned to head back to Tomorrowland later to finish up the remaining attractions and made a beeline to Big Thunder Mountain Railroad, which by day's end we would ride 5 times (3 during the day and 2 at night)! Along the way we did stop to take some very enthusiastic photos in front of the castle. Because you gotta. It's magical!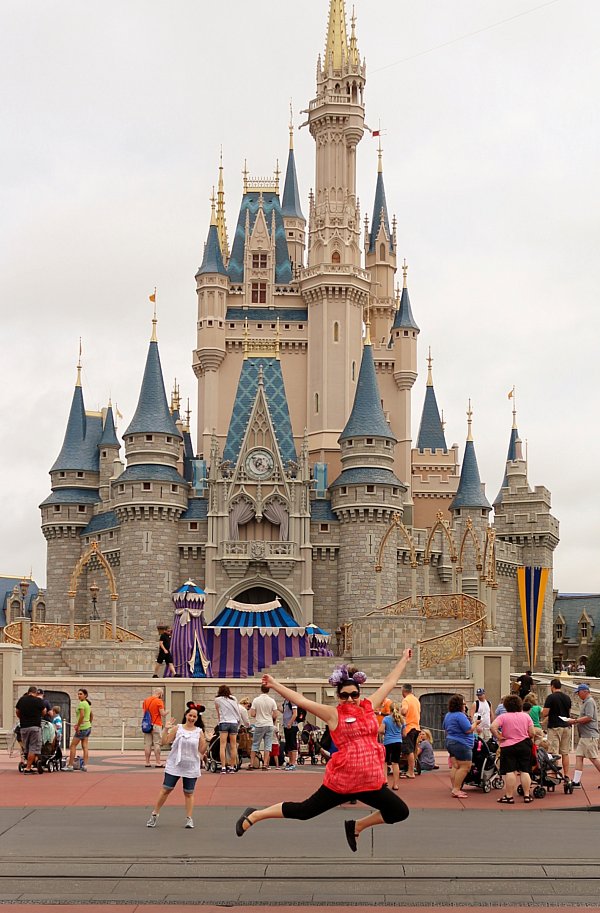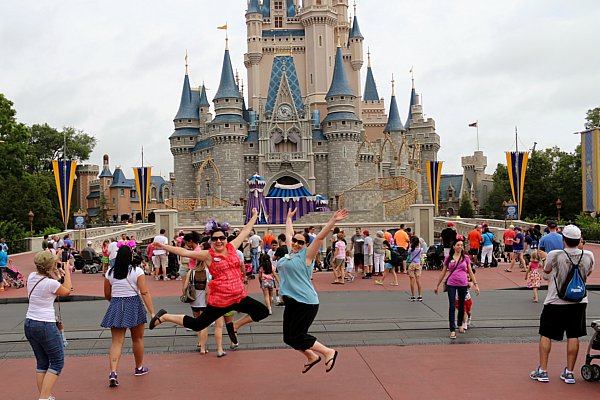 We also stopped for a short churro break in Frontierland before heading to the Haunted Mansion.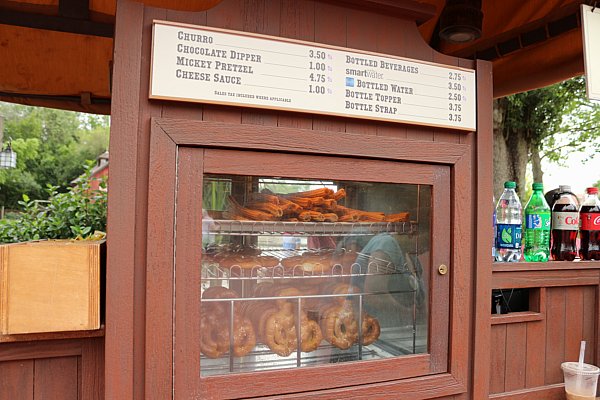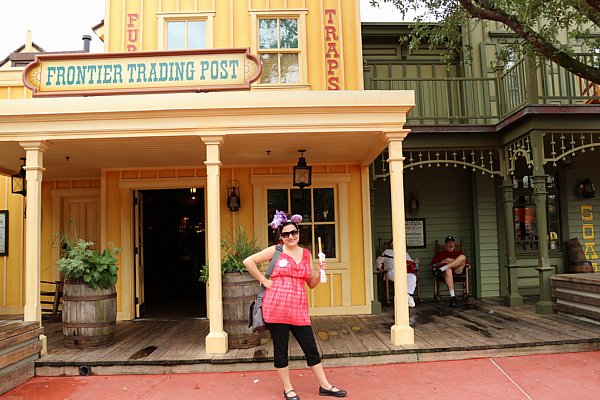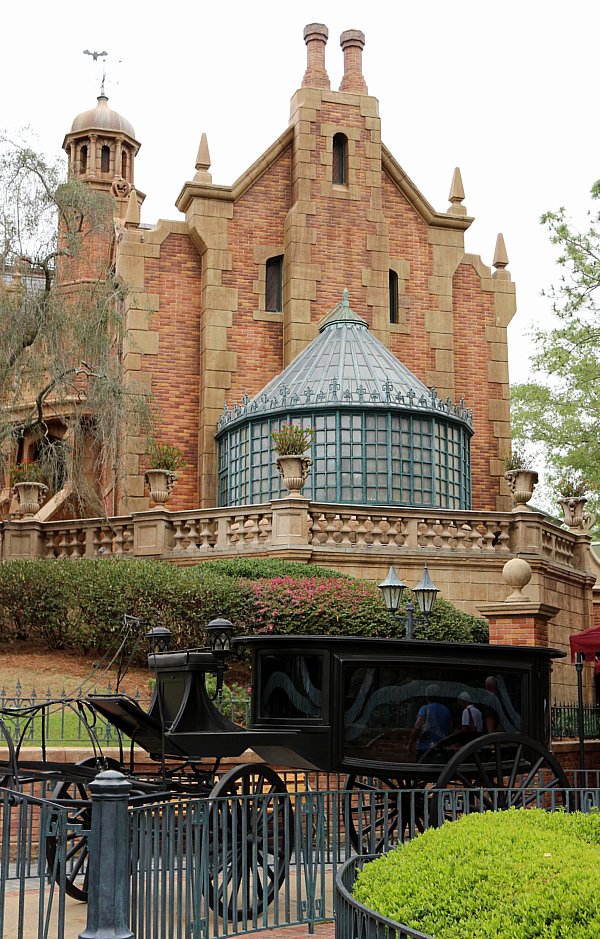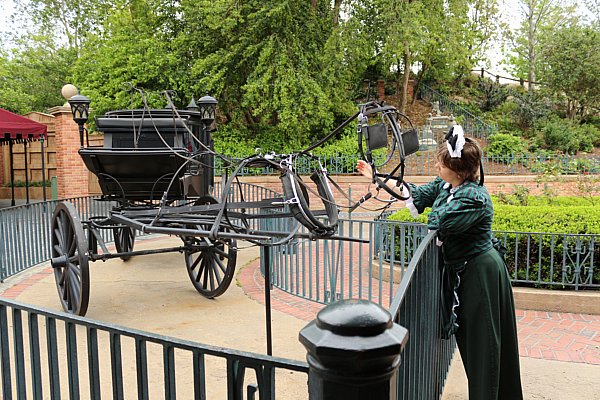 This girl's got problems. She's petting an imaginary horse! In public! Sheesh.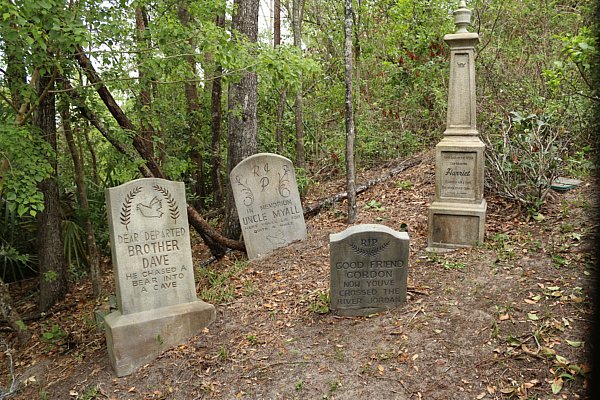 It was just about lunch time, so we grabbed Fast Passes for Peter Pan's Flight, did a quick spin on the Carousel and finally headed to Columbia Harbour House, which based on reviews we had previously read is probably the best quick service restaurant (not counting the new Be Our Guest) in Magic Kingdom. It also doesn't have the crazy lines that Be Our Guest has at lunch. The menu sways from the typical burger and chicken nuggets and instead offers things like tuna fish sandwiches, grilled salmon, and even a fried fish or fried shrimp basket. I opted for the fried fish, which features a better version of fish sticks. I was pleased with my choice, as was my sister with her selection of the salmon.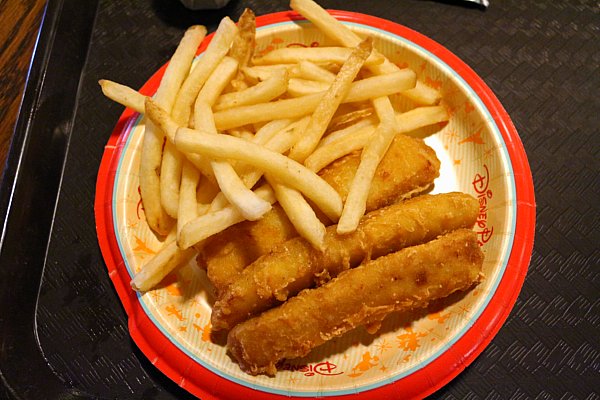 Fried Fish Basket $7.49
Next on the agenda was cashing in our Fast Passes for Peter Pan's Flight. Neither of us had been on it before, and it is notorious for having really long lines, so a Fast Pass was the way to go. It was a really fun ride! I would definitely plan to do it again on future trips and if the line wasn't so long I would have ridden it again this time around too!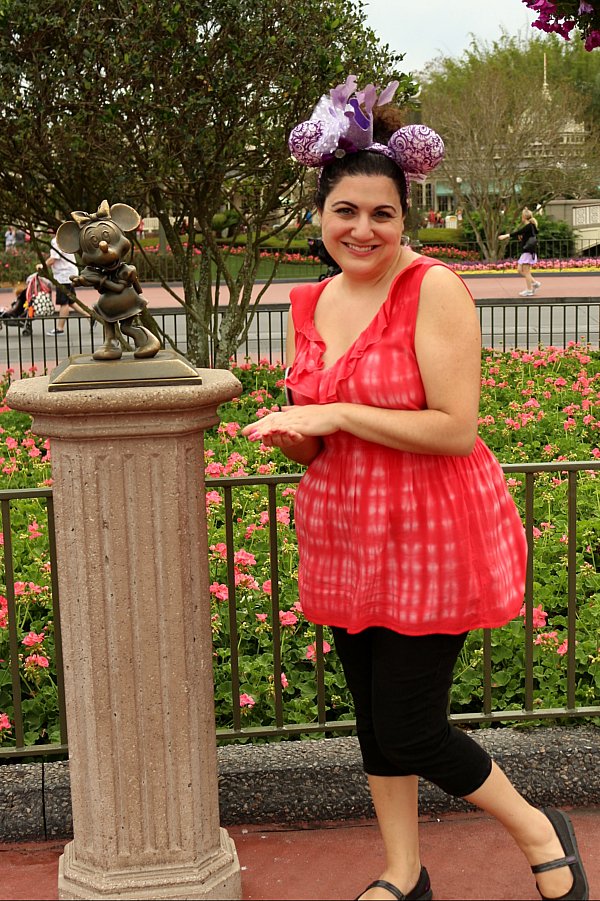 We followed that up with Pirates of the Caribbean, the Jungle Cruise, a stop at Aloha Isle for some Dole Whip (yes, please!), grabbing Fast Passes for Splash Mountain and then waiting it out with a visit to The Hall of Presidents. When Splash Mountain was over, we headed back to Tomorrowland to finish up our agenda there. This included the Monster's Inc Laugh Floor (really funny!), Stitch's Great Escape (eh), the Tomorrowland Transit Authority PeopleMover (a nice break for your feet, and a peek inside Space Mountain and other Tomorrowland attractions), and Walt Disney's Carousel of Progress (supposedly Walt's favorite attraction).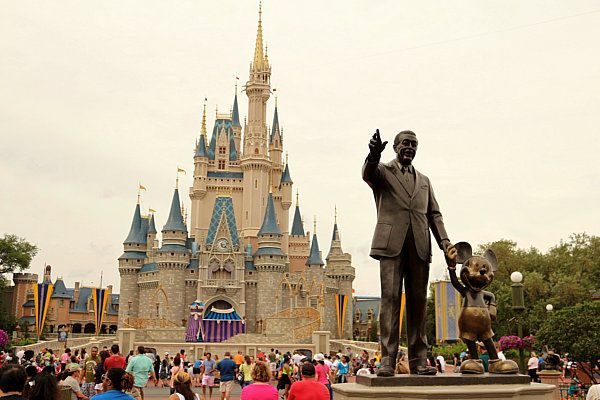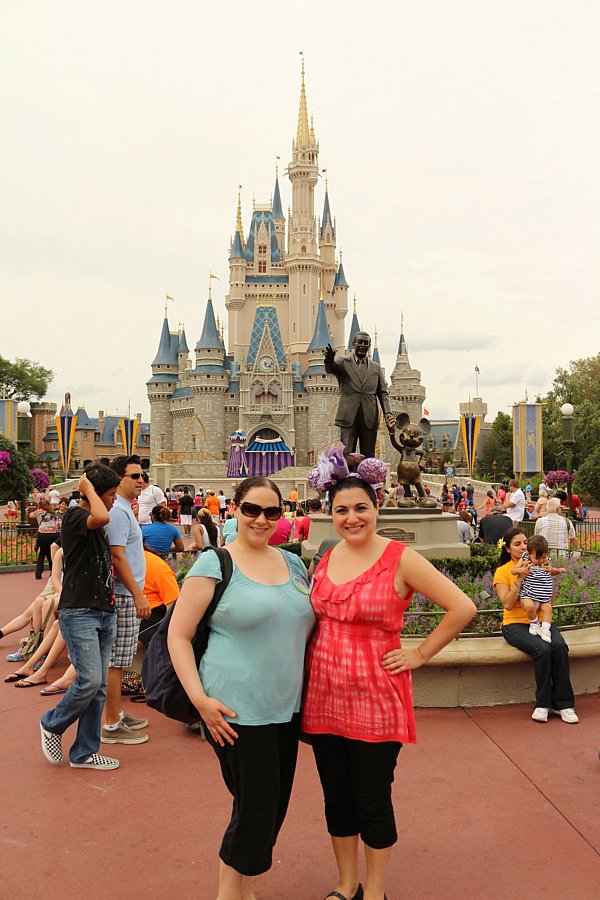 At this point, we had checked every attraction off our list that we had planned to do, and it was nearly time for our dinner reservation at Be Our Guest Restaurant in New Fantasyland. You can clearly get a lot done when you have an agenda, get to the park early, and plan your day wisely with strategic and efficient use of Fast Passes.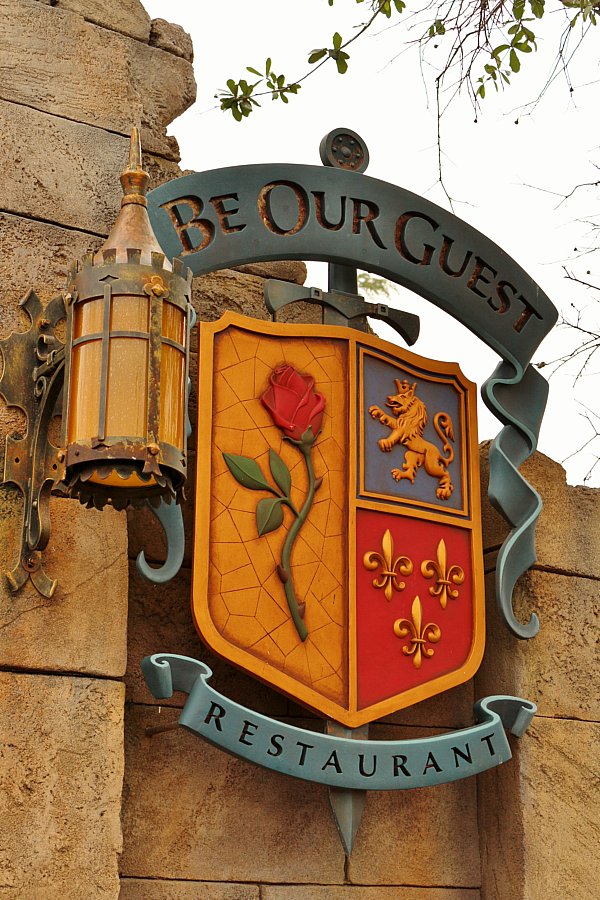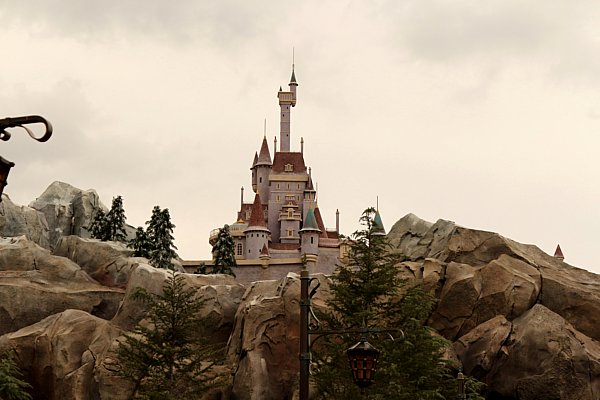 We felt very lucky to have reservations at
Be Our Guest Restaurant
. A number of people who walked up to the restaurant in hopes of dining there were turned away. Another group of people who wanted to go inside just to look around also left disappointed. We felt very very special. It helps making your reservation 180 days in advance!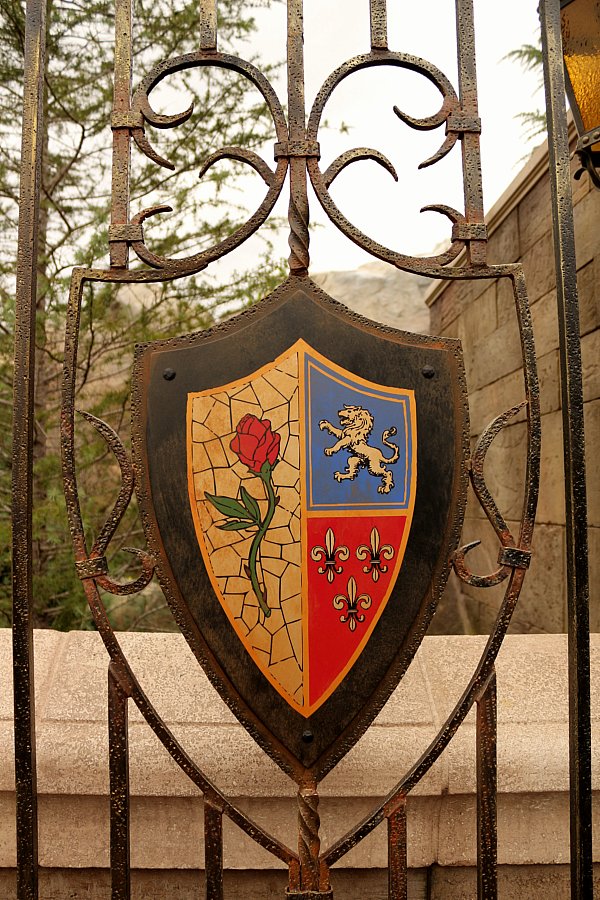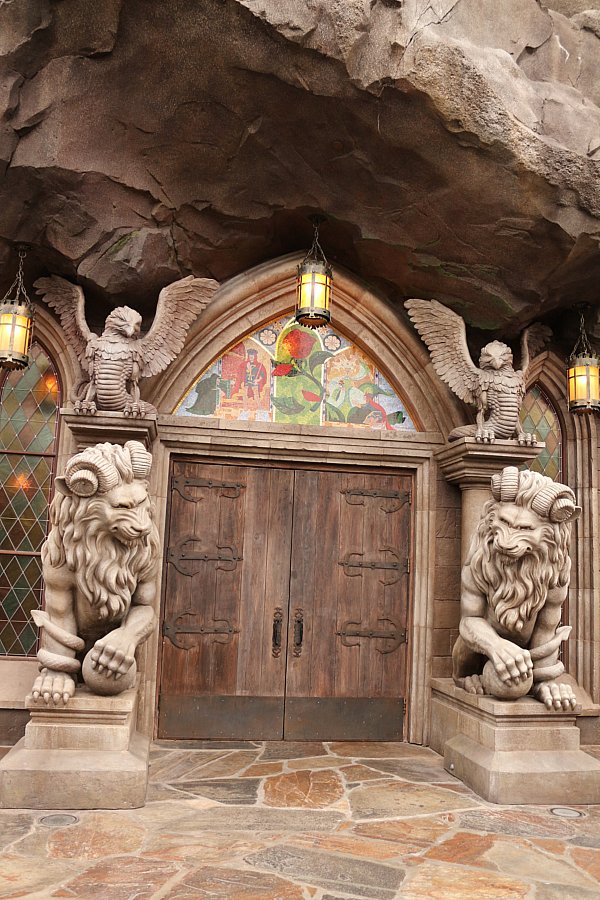 When it was time to be seated, a cast member dressed like Lumiere at the end of Beauty and the Beast (when he became human again) greeted us with a candleabra and asked me to lead the way into the castle. It felt very exciting and special!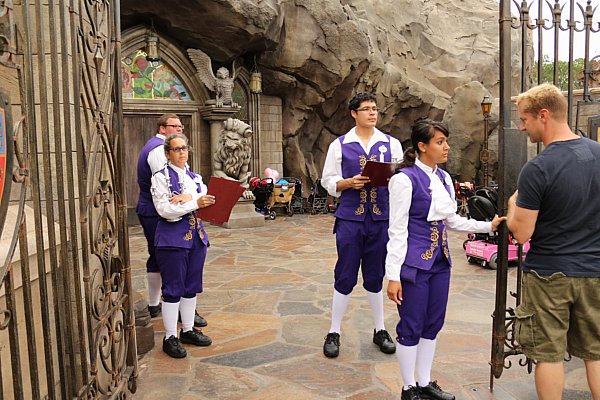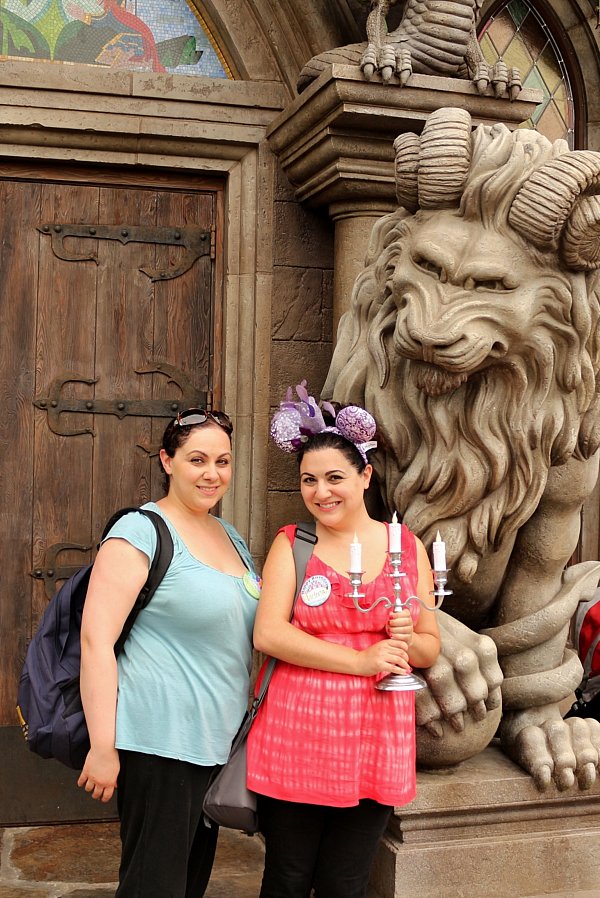 The interior of the castle is gorgeous, and split up into 3 dining rooms. The main dining room is the Ball Room. This is the largest and most elaborate, with crystal chandeliers and floor-to-ceiling windows depicting snowfall and distant snow-covered mountains.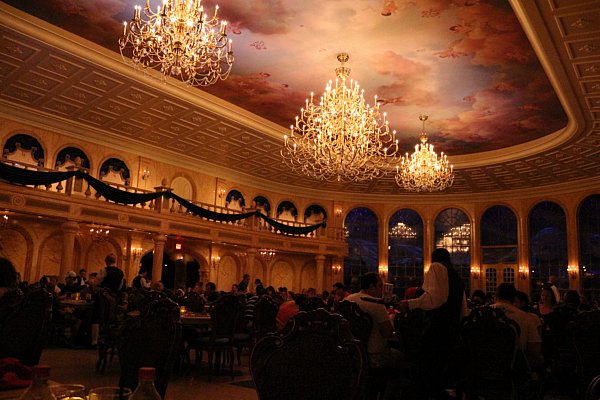 Although I didn't request a particular dining room, I was secretly hoping this is where we would be seated. It's seemed the most regal and luxurious for my birthday dinner 🙂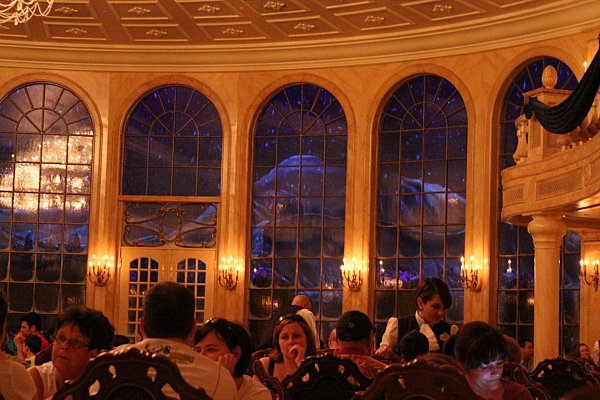 The second dining room is the West Wing. It's smaller and quieter than the noisy Ball Room.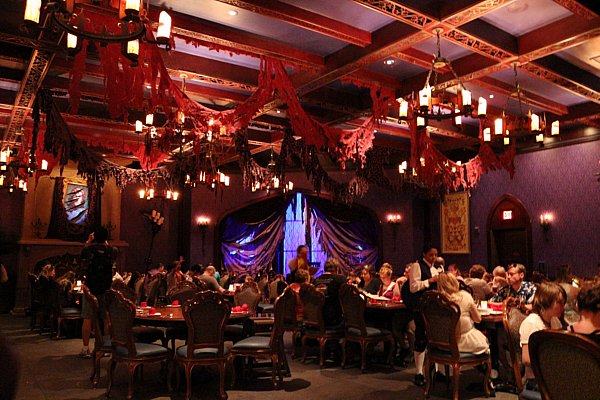 It features the infamous rose, slowly losing its petals, as well as the torn painting of the prince.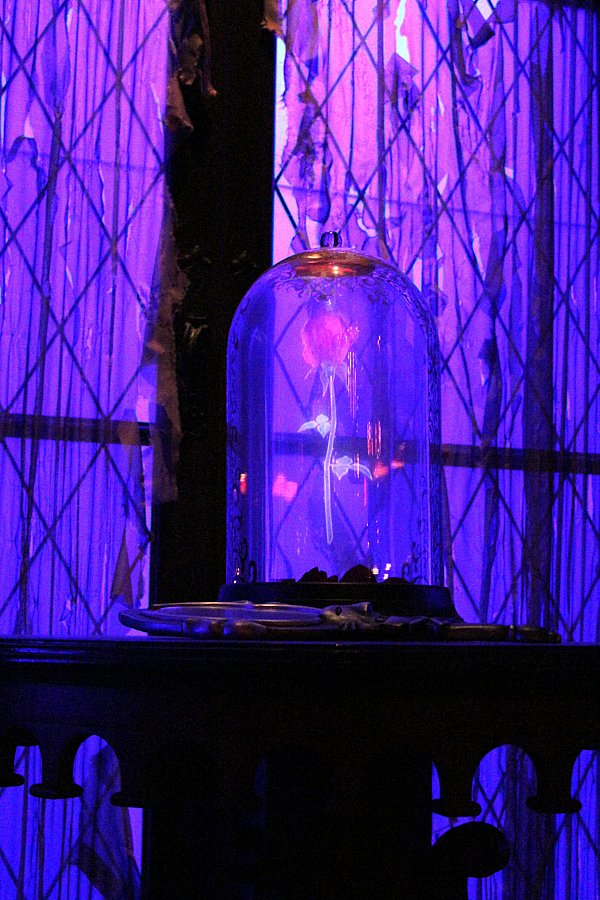 When lightning strikes, the painting changes to one of the Beast, but only for an instant. The third dining room is the Rose Gallery, and is only available during lunch.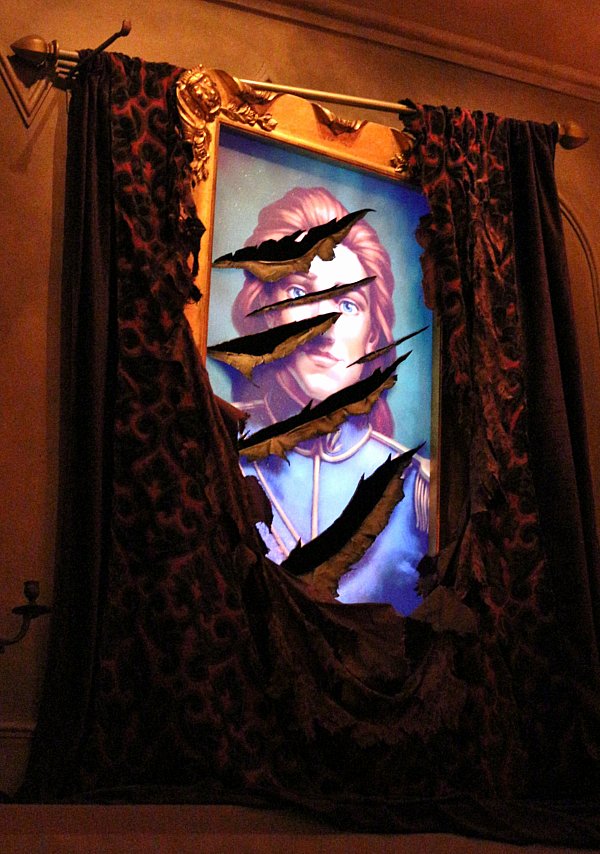 Lucky for us, we were seated at an end table in the Ball Room. This meant that it was less noisy than tables in the center of the room would be. We also had an excellent view of the Beast's parlor where the Beast was waiting to take photos with diners as they exited the restaurant. All I can say is there were LOTS of scared children who wouldn't go in there, haha.
We both decided it was a French Onion Soup kind of night. Unfortunately, the broth was much lighter and less flavorful that we prefer for our French Onion Soup. I like a nice meaty broth with intensely caramelized onions, but this used vegetable broth and had very little flavor. In the end, the soup is pretty forgettable.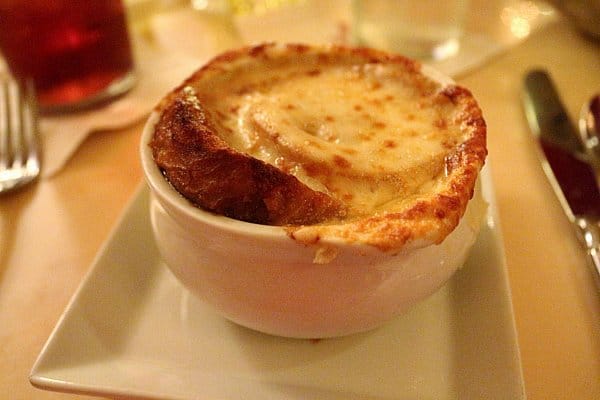 French Onion Soup $6.99
My sister had the Grilled Strip Steak with Garlic Butter Spread and Pommes Frites. Although her steak was cooked nicely, her fries were almost inedibly salty.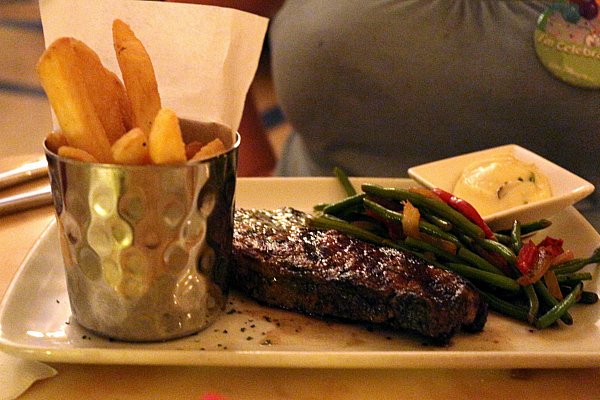 Grilled Strip Steak $29.99
I opted for the Thyme-Scented Pork Rack Chop, which was served with Au Gratin Pasta, Seasonal Vegetables (green beans, in this case), and Red Wine Au Jus. I asked for it to be cooked medium, and it was cooked perfectly. It was very juicy and flavorful, and the additional jus was just an added benefit to an already juicy and tender piece of meat. The Au Gratin Pasta was essentially very firm (read: not saucy) macaroni and cheese baked individually, unmolded and served. It was tasty and a nice compliment to the pork. While the soup was underwhelming and only half of my sister's entree was executed properly, I was overall quite pleased with MY entree.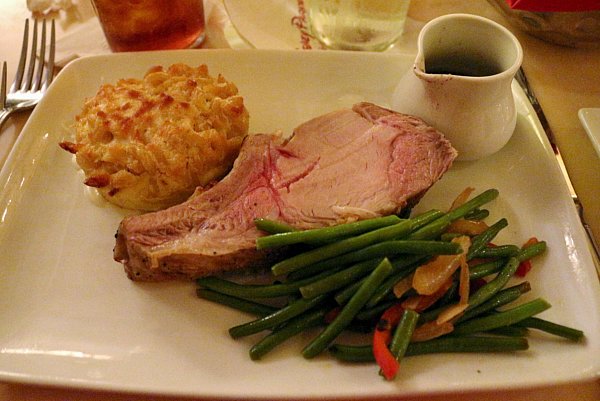 Thyme-Scented Pork Rack Chop $21.99
Our waiter seemed to be very busy (I believe they are booked solid every single night from now through the foreseeable future) so he absentmindedly forgot all about The Grey Stuff, which is a special dessert treat for those celebrating a special occasion. He brought us our check, and I had to kindly inquire about The Grey Stuff. He apologized and thanked me for reminding him. I was not about to have a meal in the Beast's Castle without The Grey Stuff! Can you blame me? I was so looking forward to it!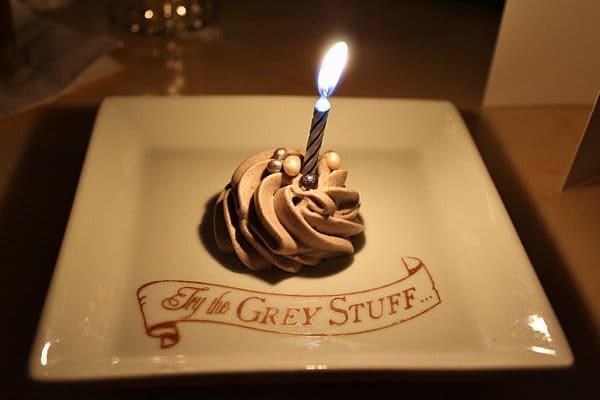 For all of you not in the know, The Grey Stuff is actually whipped Oreo (cookies-and-cream) panna cotta that is piped onto a plate and topped with candy pearls. Although it's just a taste and not a full dessert, it is delicious and a very special treat at the end of the meal. I also got a birthday card signed by Belle and the Beast! I know you're all super jealous of me right now 😉 I additionally got to meet the Beast and take a picture with that handsome guy! Swoon!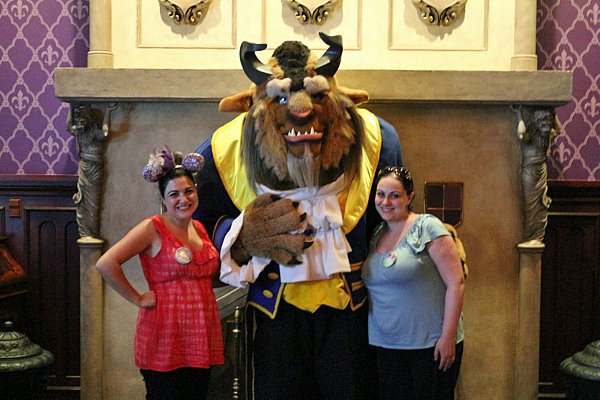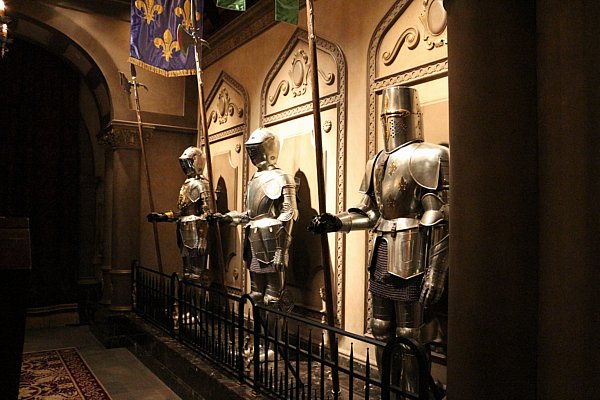 These guys actually whisper to each other. It's really cool 🙂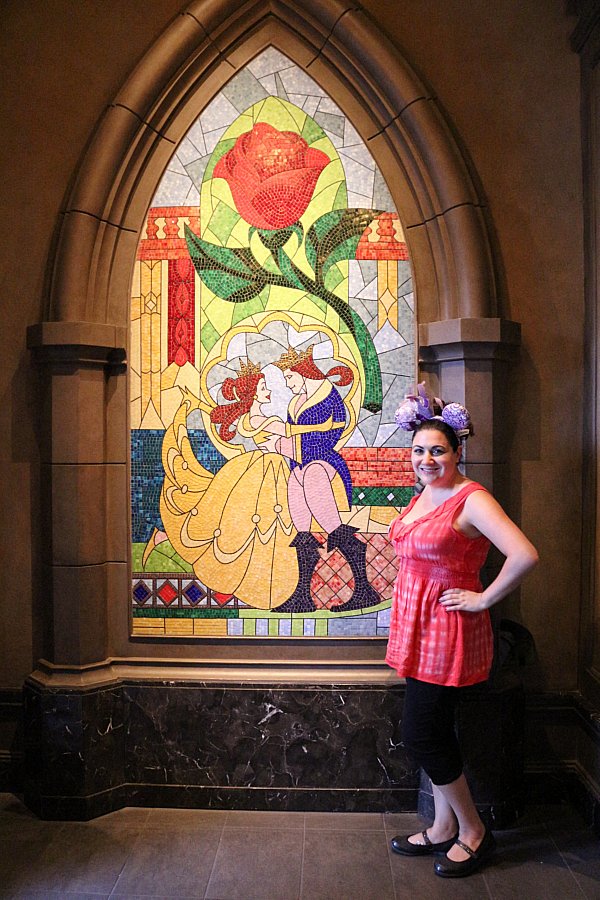 We explored a bit more of New Fantasyland--checking out Gaston's Tavern and Prince Eric's Castle--before hitting up Big Thunder Mountain Railroad for a couple more rides in the dark 🙂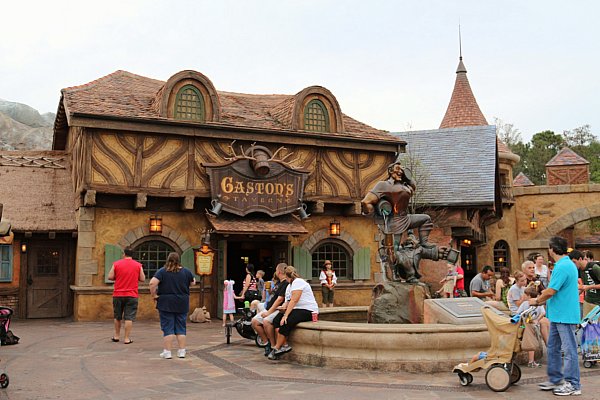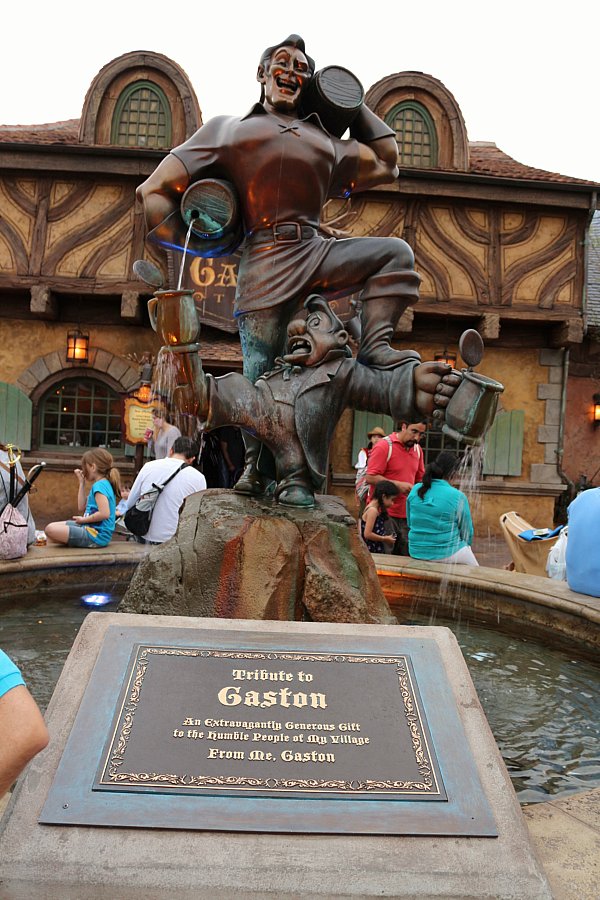 Prince Eric's Castle
My birthday at the Magic Kingdom was soooo magical. I loved every moment of it: every ride we experienced, every show we watched, every meal we ate... even with the subpar elements, the fact that we were dining in the Beast's Castle made up for it. I literally can't wait for my next trip to the Magic Kingdom. It really is where dreams come true!
Sassagoula Floatworks & Food Factory
2201 Orleans Dr.
Lake Buena Vista, FL 32830
(407) 939-3463
Magic Kingdom
1180 Seven Seas Dr.
Lake Buena Vista, FL 32830
(407) 824-4321