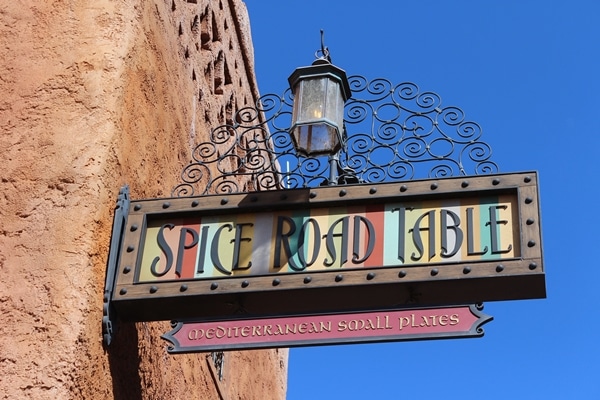 Spice Road Table opened its doors in Epcot's Morocco Pavilion in 2014, offering coveted seating with epic views of the World Showcase Lagoon. Specializing in small shareable plates with Mediterranean flair, it's been on our wish list for years, but never quite made the cut until our most recent trip to Walt Disney World.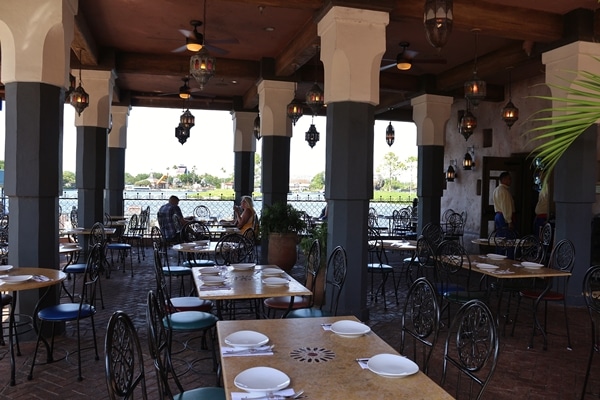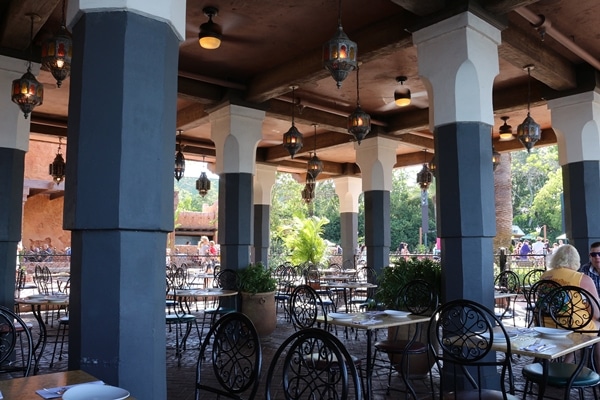 On an excruciatingly hot afternoon/evening at the park, Spice Road Table offered a calm and quiet reprieve from the chaos. We sat on the patio, right alongside the lagoon where a cool breeze offered a semblance of refreshment after melting our faces off earlier that day.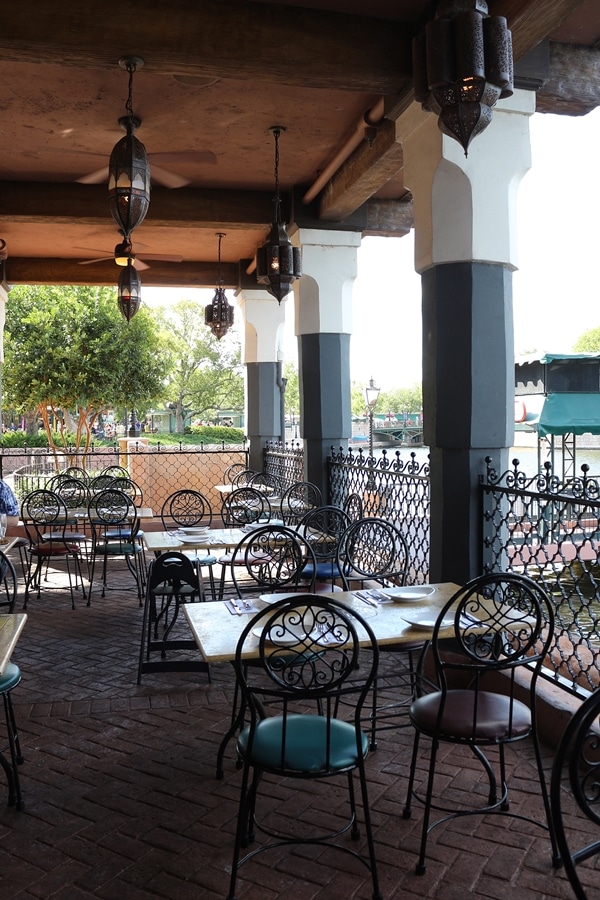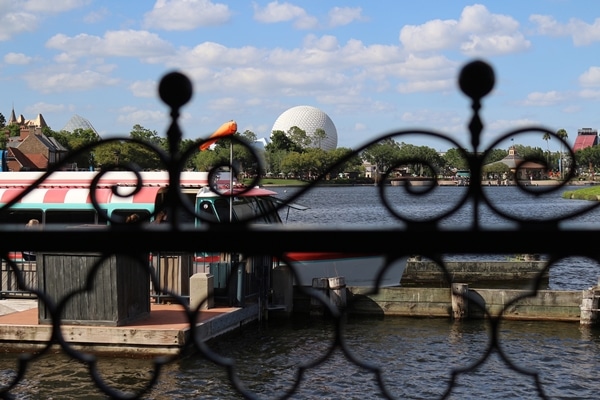 Deep blue walls, ethnic tilework and tapestries, and gorgeous Moroccan lights create the perfect space to escape for some Mediterranean bites. The sounds of flamenco guitar and Arabic music certainly set the mood, if the rest of the ambiance hadn't already done so.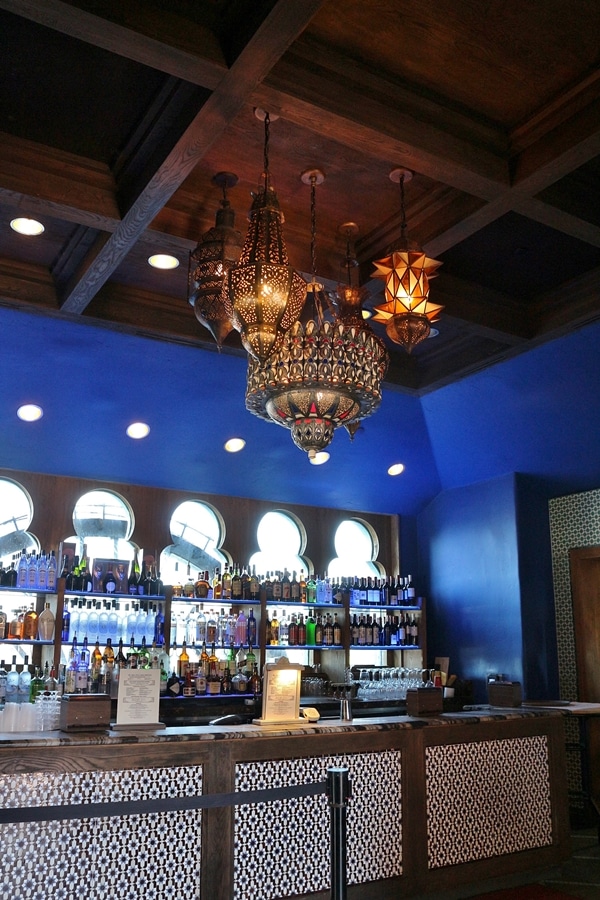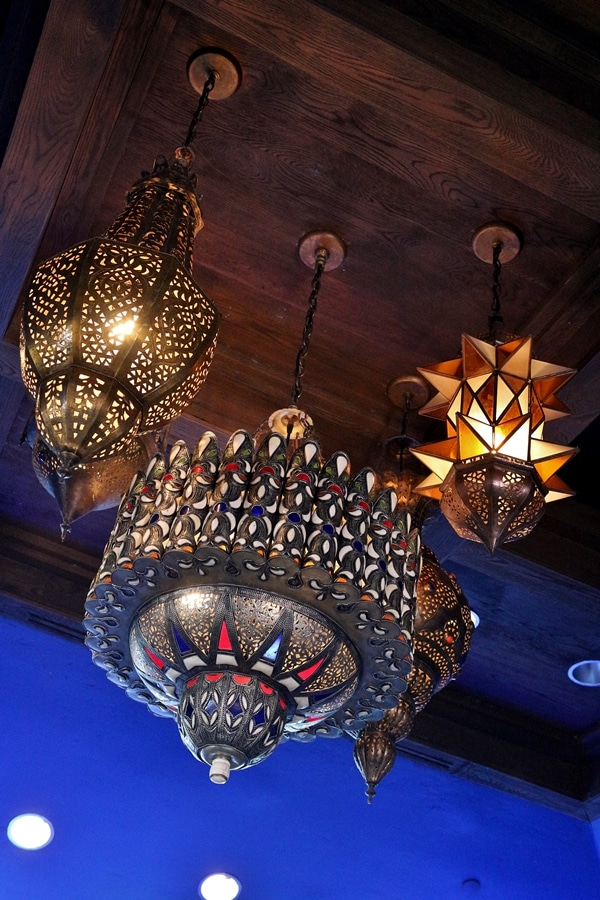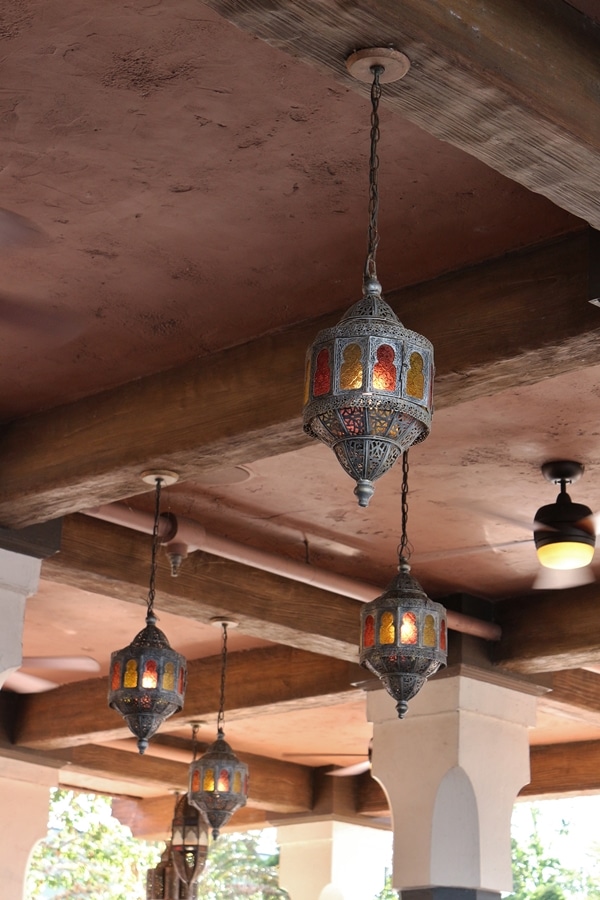 While perusing the menu we cooled off with a couple signature cocktails.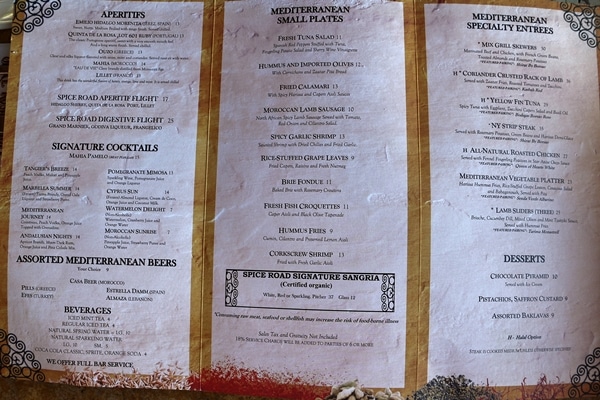 I tried the Tangier's Breeze (left) featuring peach vodka, Midori, and pineapple juice, but actually preferred my sister's Mediterranean journey (right), comprised of Cointreau, peach vodka, orange juice, and grenadine. Both were delicious and refreshing.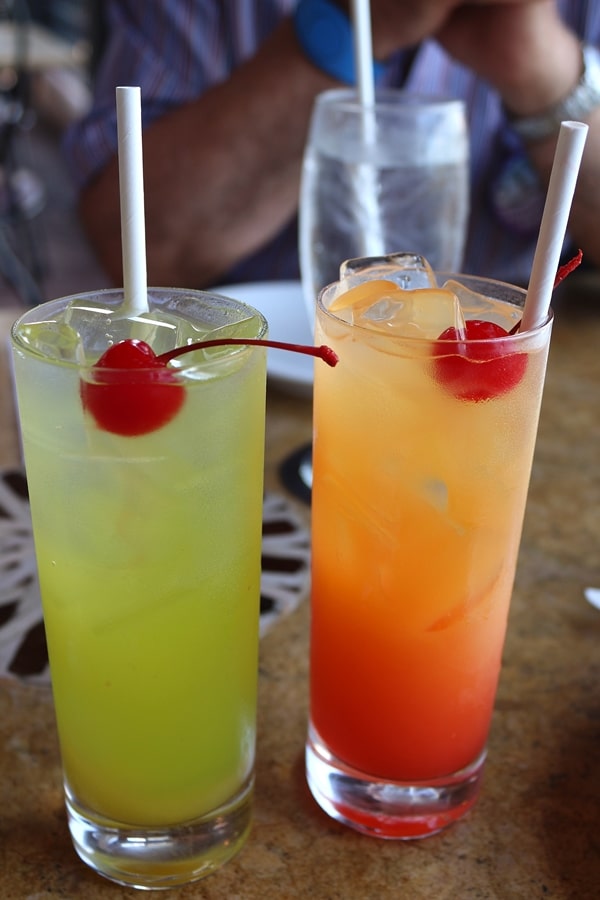 We selected several plates to share among the four of us dining.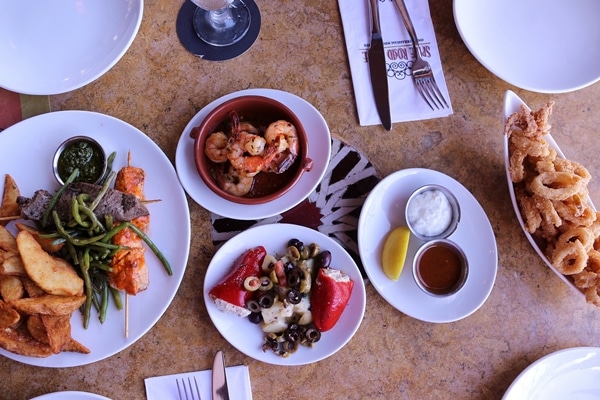 We'll start with the fried calamari, served with spicy harissa and capers aioli sauces. It's difficult to ruin calamari, and we were pleased with this version of this classic fried squid dish. The sauces offer a combination of spiciness and coolness, which is a nice touch.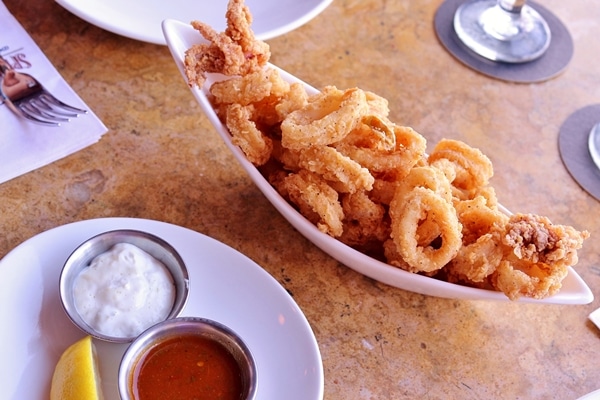 The Piquillo peppers stuffed with fresh tuna salad and served with fingerling potato salad and sherry wine vinaigrette was a family favorite! It was so fresh and flavorful, and has inspired me to try my hand at making a similar dish myself someday.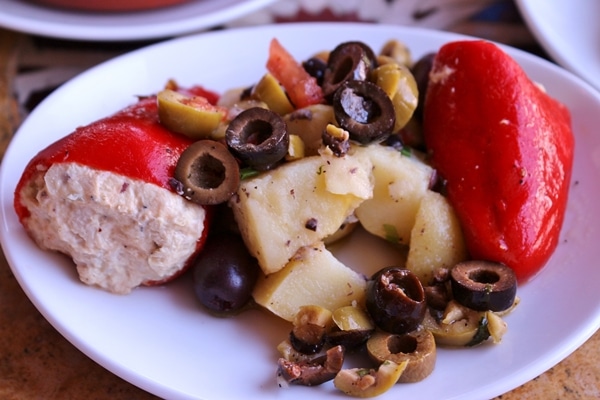 The seafood theme continues with the spicy garlic shrimp, another delicious menu option. It is a very traditional Spanish tapas dish, and we really enjoyed this version over some we had last year in Barcelona.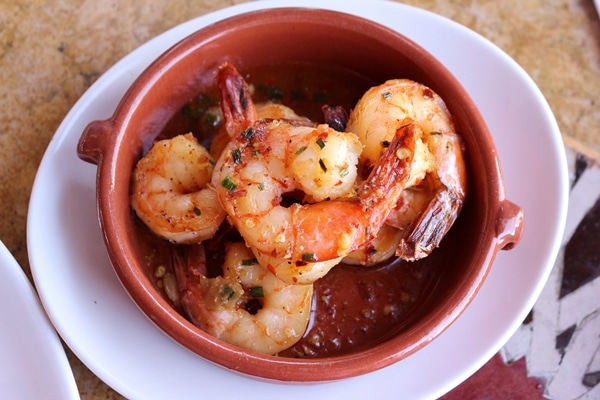 The last dish we shared was actually off the entrees menu. The mix grill skewers include both marinated beef and chicken, French green beans, almonds (though I personally didn't notice any), and rosemary potatoes, along with a lovely herb sauce for the meat. There were four pieces of each type of meat per skewer, which allowed each of us to try one piece of chicken and beef. All the components were truly delicious, and the herb sauce really took it to the next level. I would have been very happy with this as an entree.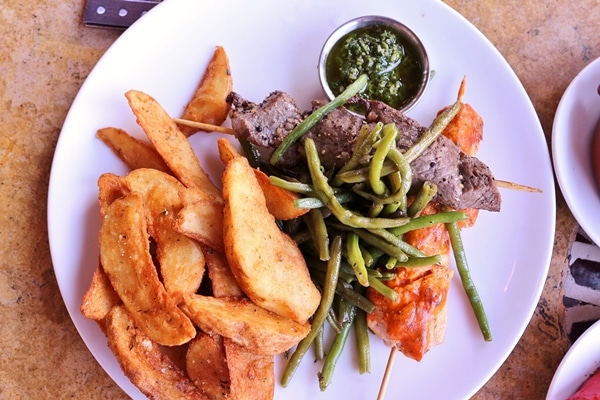 It doesn't really look like a lot of food, but it managed to just satisfy us with enough room for dessert afterwards in the France Pavilion. With that said this meal of shared plates cost more than some other more satisfying, yet extremely delicious meals during our trip. We still enjoyed it, but didn't think it was as good a value as some other Disney dining options.
I would consider it for a lighter midday meal perhaps in the future, as opposed to dinner after an exhausting day. It would also be a good option for a late non-substantial meal timed for the Epcot evening show (currently Illluminations, but changing to a new show later this year) around 9 pm. There are other entree options on the menu too if you don't want the shared meal experience of the smaller plates.
Related posts