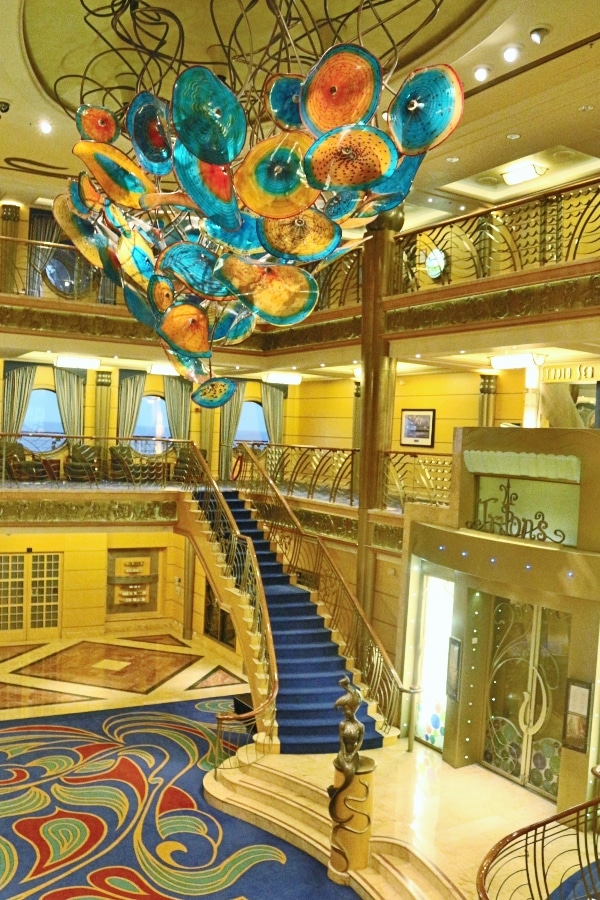 The third day of our trip was a day at sea as we sailed south toward our first port of call Grenada. I awoke pretty early and took advantage of the quietness of the ship to snap off some unobstructed photos of the beautiful atrium of the Disney Wonder. The art nouveau glass chandelier is made by Dale Chihuly, a world renowned glass sculptor. It's a colorful and beautiful show-stopping centerpiece with a statue of Ariel of The Little Mermaid down below, situated right in front of Triton's, one of three signature dining rooms aboard.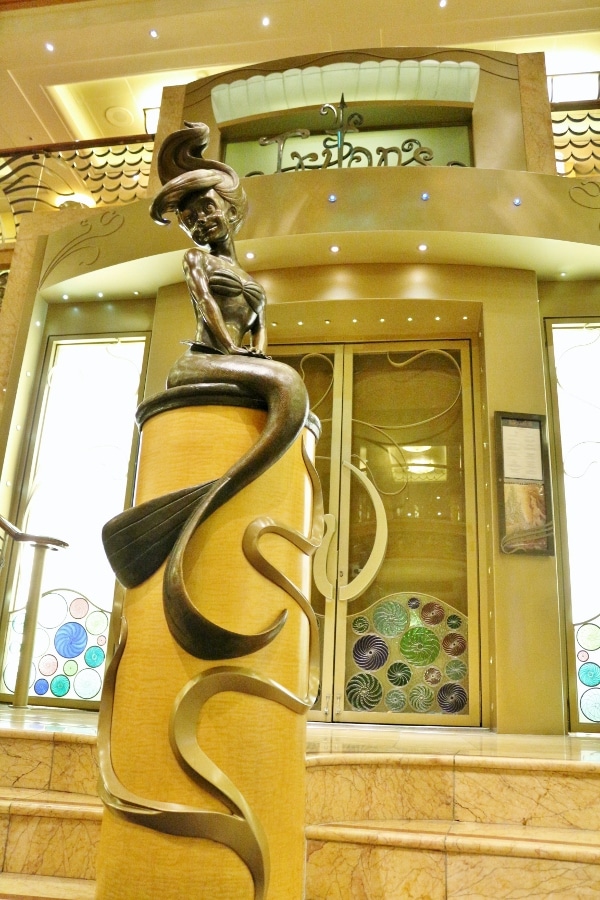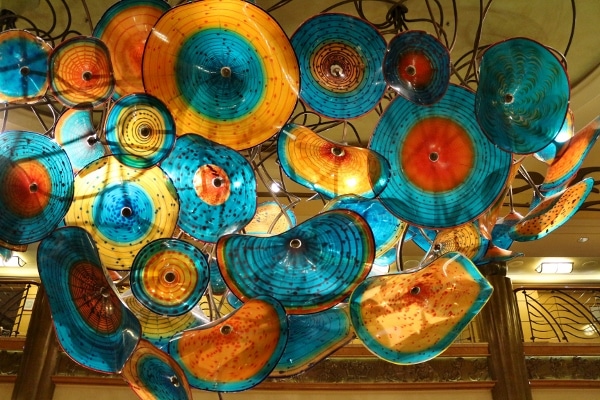 After this great photo op, I headed to the Outlook Café, which wasn't technically open for service, but you could still order your specialty coffee drinks at the Cove Café and head upstairs to this unique location on the Disney Wonder. It's not featured on any of the other ships, and extends from port side to starboard with excellent views all around. It also features a small spiral staircase, adding just a bit more charm to this travel-themed café perched above the Quiet Cove adult-only area of the ship.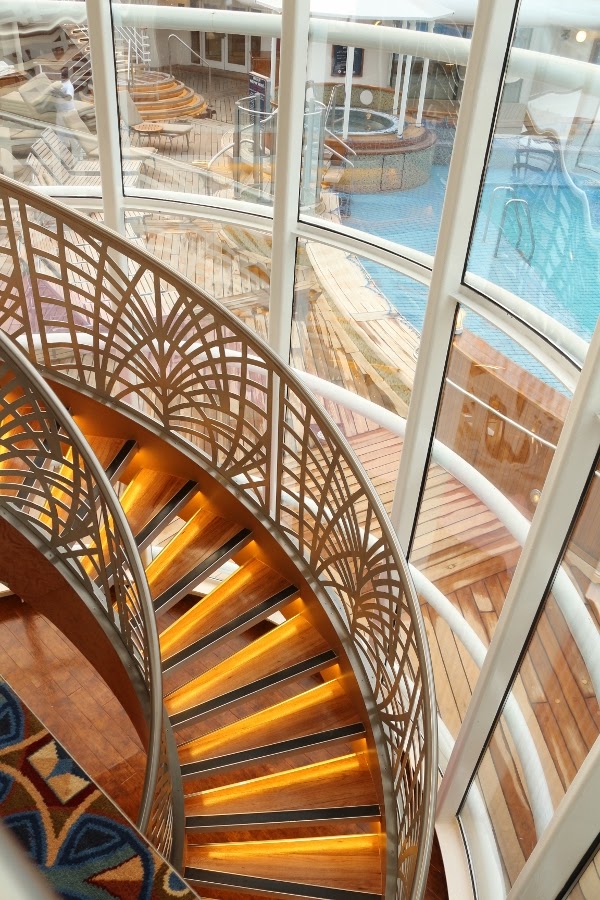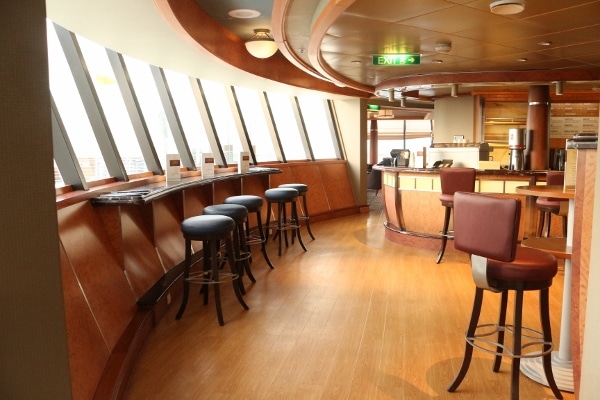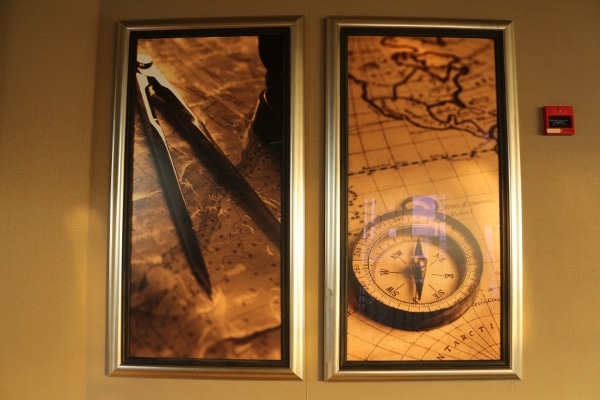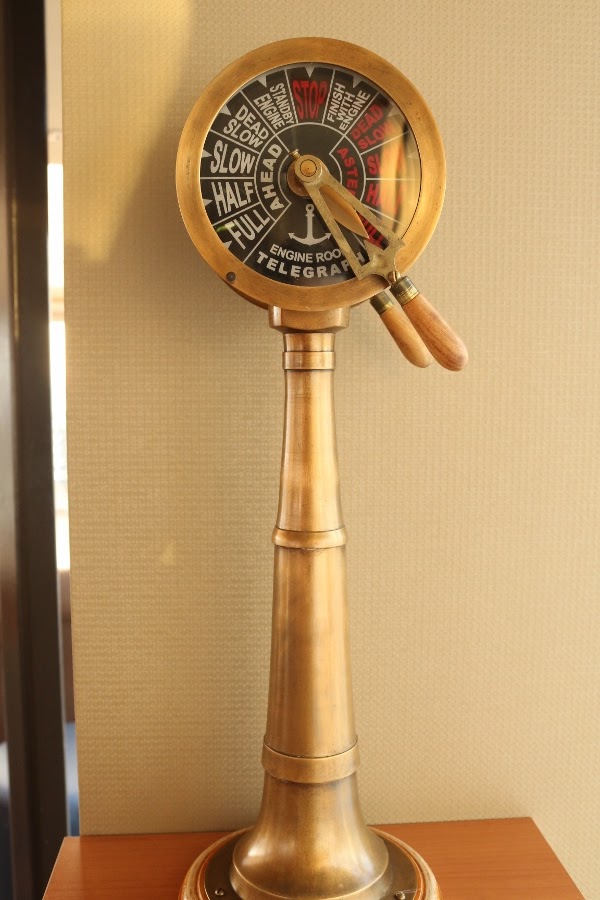 After a morning latte, we headed to the Beach Blanket Buffet at the other end of the ship. This is the main buffet aboard the Wonder, although Parrot Cay also offers a lunch buffet. As expected, it's beach-themed. I will say that our breakfast options throughout the week were pretty disappointing. There isn't as much variety here as I've found in Cabanas on the Disney Fantasy, and even on the re-imagined Disney Magic. There were only a few items that really rotated daily, and I ended up eating most the same things on a daily basis. I will share a fun photo series of my youngest nephew eating a doughnut at breakfast this day. His eyes grow larger as the doughnut gets closer. It reminds me a bit of Large Marge in Pee-Wee's Big Adventure, haha.
We spent the better part of the morning relaxing by the pool, and then doing several laps around the ship on deck 4, where there is a walking/jogging track as well as well as shuffleboard and many lounge chairs. Unlike on the other Disney ships I've sailed, on the Wonder there was an open area at the forward part of the track where you could see the ropes and chains involved in lower the anchor and tying up the ship at port. This was really cool to see!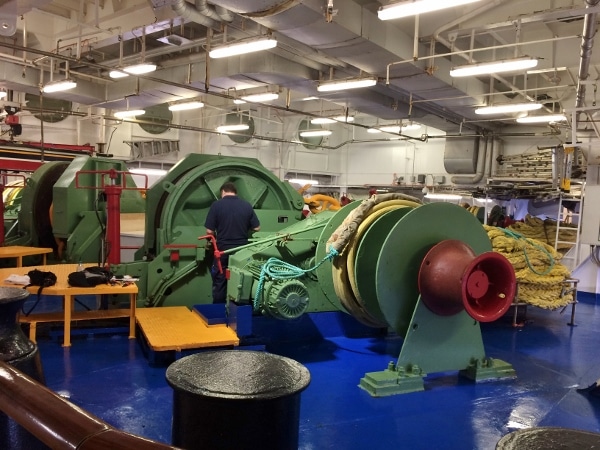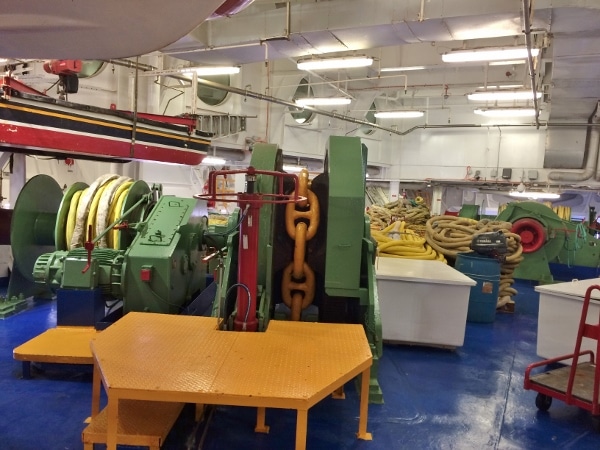 We decided to opt out of the lunch buffet and instead dined at Triton's for an a la carte lunch. I'd say I'm potentially more impressed with the sit-down lunch options than I am with many of the dinner menus because the dinner menus are so consistent for the most part from ship to ship, and I'm tired of some of the dishes at this point after 6 cruises.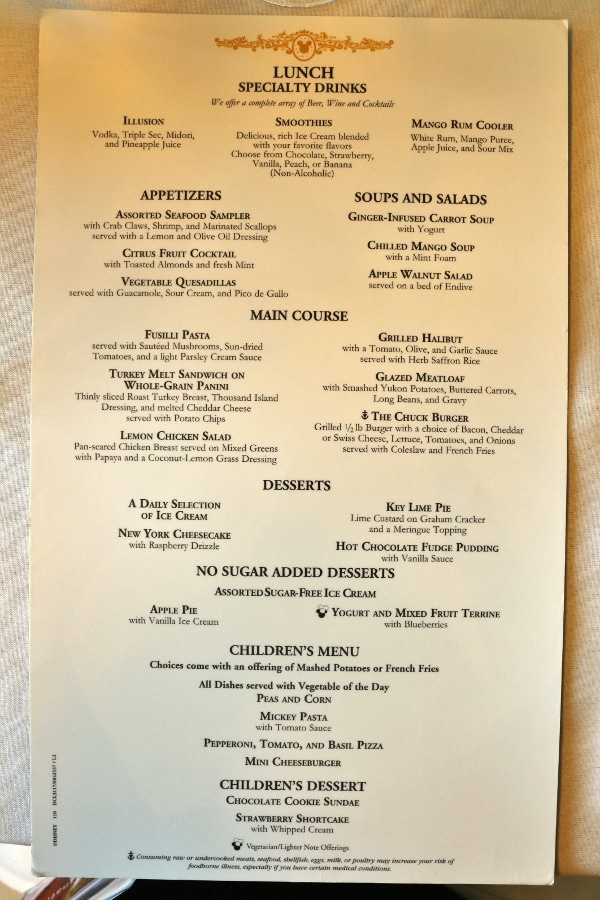 My lunch began with the Vegetable Quesadilla, a solid choice if you're a quesadilla-lover, which I most definitely am.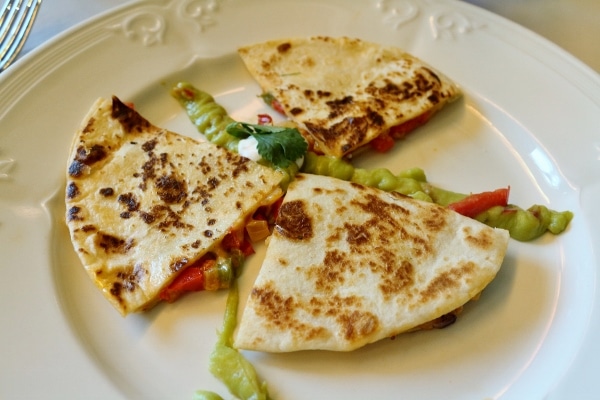 My sister tried the Apple Walnut Salad on a bed of endive. She enjoyed it as well, a nice fresh option to start the meal.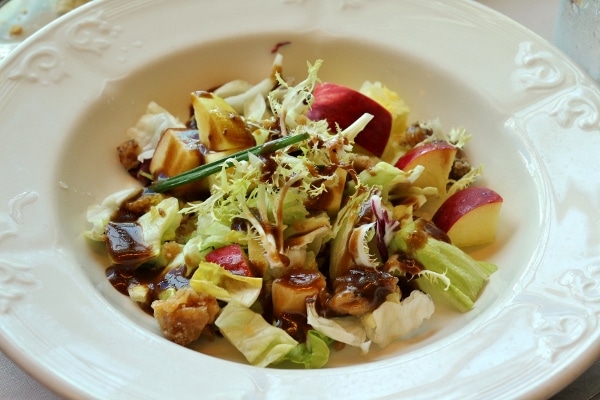 Her entrée was the Glazed Meatloaf with smashed Yukon potatoes, buttered carrots, long beans and gravy. She absolutely loved this meatloaf, and is still talking about it over a week after our return. It looks fantastic, and was one of the entrees I considered this day.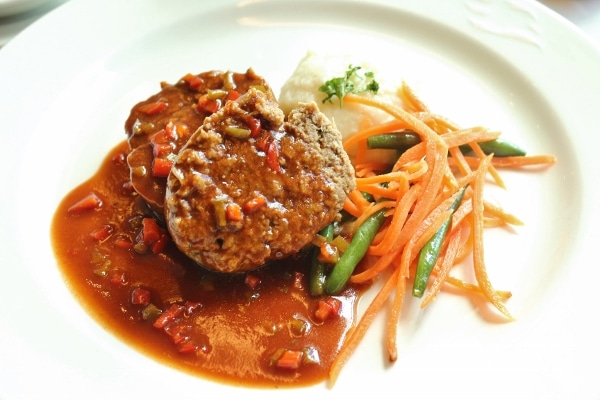 My mom loved her Grilled Halibut with tomato, olive, and garlic sauce and herb saffron rice. She said the fish was cooked perfectly, and everything on the plate was really flavorful. It looked exquisite, and would easily be another consideration if I dined from this menu in the future.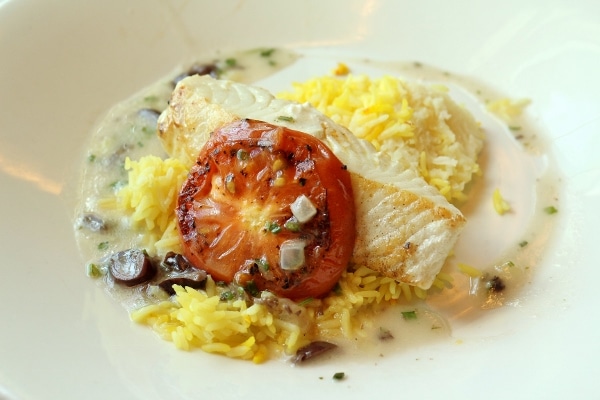 For my lunch, I couldn't resist the Turkey Melt on Whole-Grain Bread. Roast turkey breast is smothered with thousand island dressing and melted cheddar cheese. A side of crunchy potato chips is the perfect pairing. Although it looks less sophisticated than the other entrees, this sandwich totally hit the spot for me. It was a REALLY good sandwich with a nice balance of ingredients.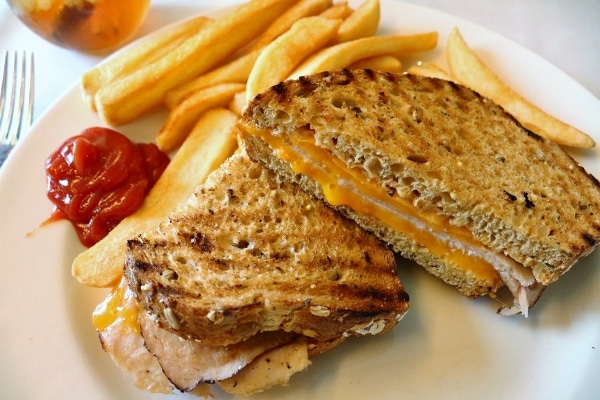 We had just enough time for a sweet bite before heading to the Walt Disney Theater to watch the new Star Wars movie, The Force Awakens. My mom ordered the Hot Chocolate Fudge Pudding with vanilla sauce, while the rest of us tried the Key Lime Pie. The pie was perfection. The meringue was marshmallowy in texture, and a perfect balance of sweetness to the tart pie filling. Definitely two thumbs up!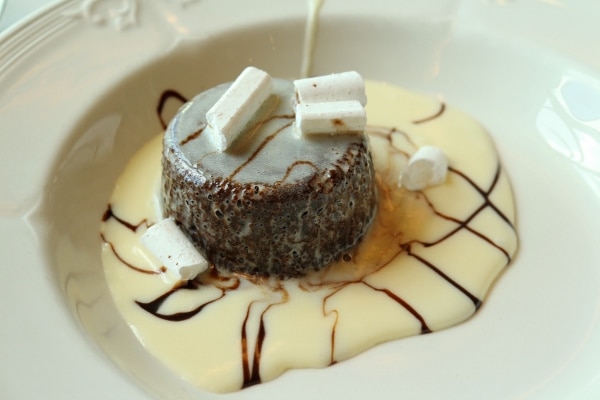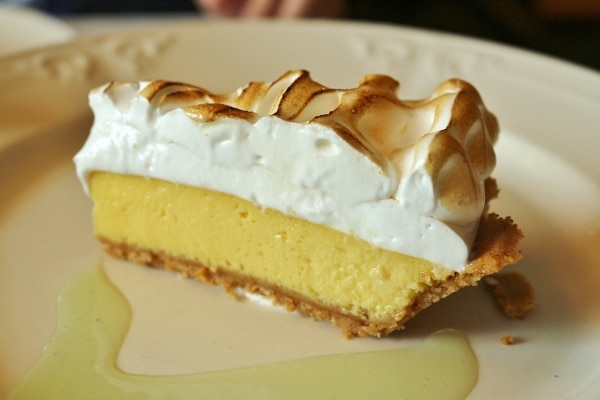 After Star Wars finished, we spent a bit more time just relaxing before getting ready for formal night. I made sure to get in line early to snag some pictures with my BFF Minnie Mouse in her formal attire. She's just the best!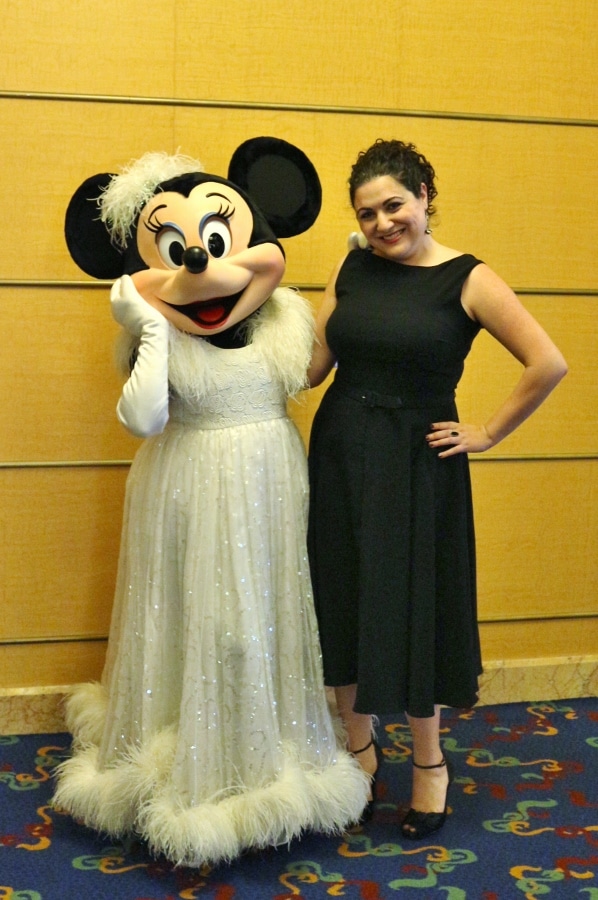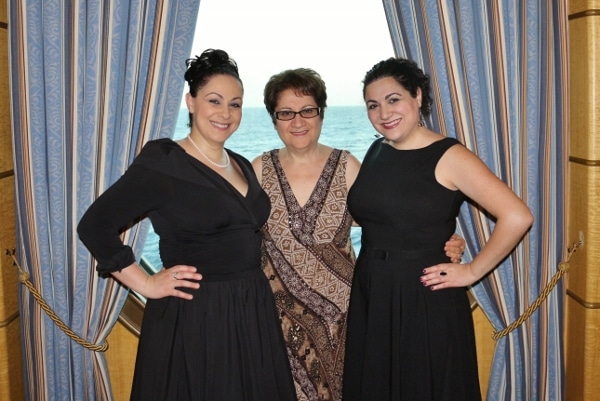 Formal night on the Disney Wonder actually features a unique menu I haven't seen on the other ships. The evening's entertainment a live Broadway-style show called the Golden Mickeys, and this theming continues into our dinner with a special Golden Mickeys dinner menu featured in all three rotational dining rooms.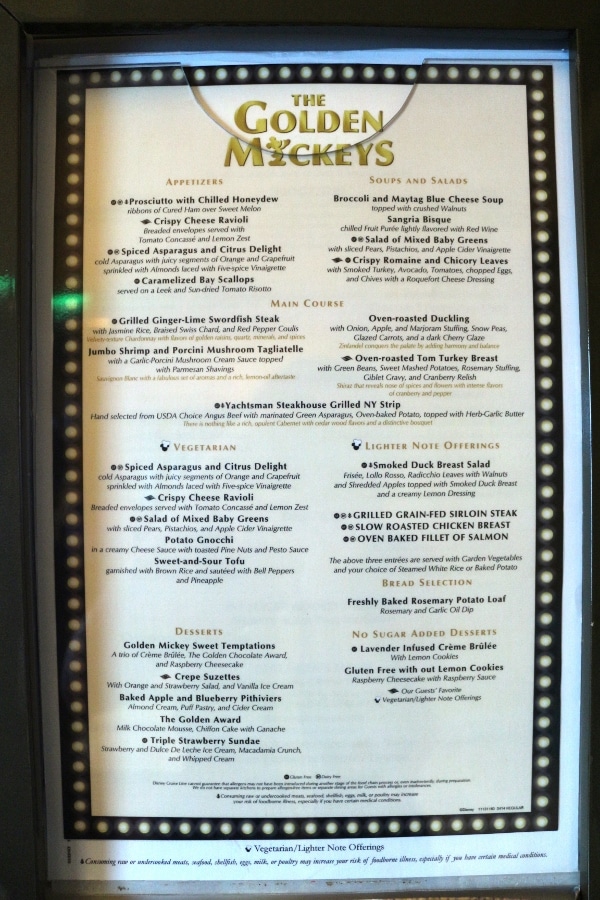 I went a little overboard with the food since this was my first time trying this menu. I ordered two appetizers and a soup, instead of one of each. The Crispy Cheese Ravioli was good. Crispy on the outside and cheesy on the inside. A touch of lemon zest really added some brightness to the tomato concassé. Although it was delicious, both the ravioli and the next dish were barely lukewarm when they were served, an issue that was reported back to the kitchen and hopefully resolved for future diners.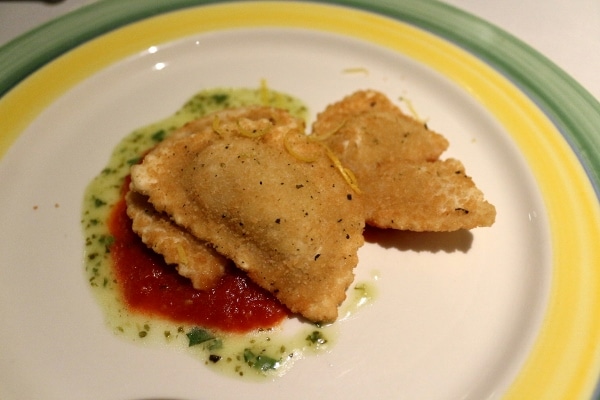 I also tried the Caramelized Bay Scallops served over a leek and sun-dried tomato risotto. The flavors were quite good, but again, it was relatively cold and would have perhaps been more appealing at a hotter temperature.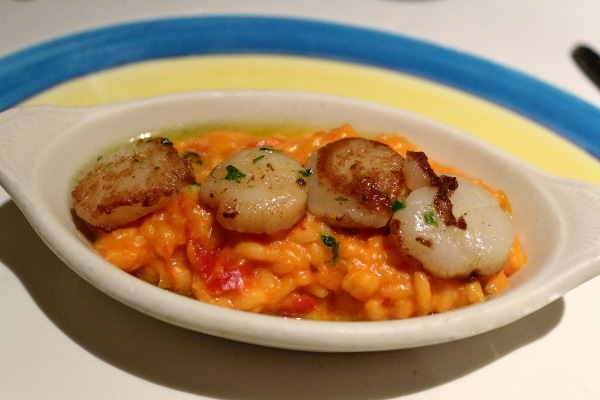 The soup I tried was the Broccoli and Maytag Blue Cheese Soup with walnuts. I love broccoli and blue cheese, so I was definitely intrigued by this item, but it turned out to be a bit too funky in flavor to really be a winner. The blue cheese was assertive, as it tends to be, but just didn't mesh with the other ingredients the way I had hoped. I'd pass on this soup next time.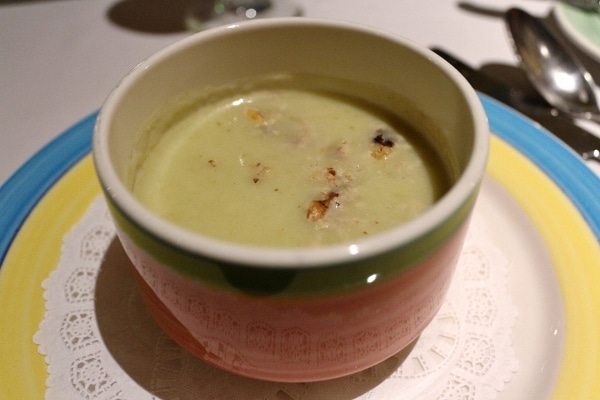 I was stuck between a couple of entrees on this menu. My sister ordered one of my finalists, the Yachtsman Steakhouse Grilled NY Strip Steak. It's served with marinated green asparagus, oven-baked potato, and is topped with an herb-garlic butter. She gives the steak two solid thumbs up. I'm sure anyone in the mood for a satisfying steak would be happy with this option.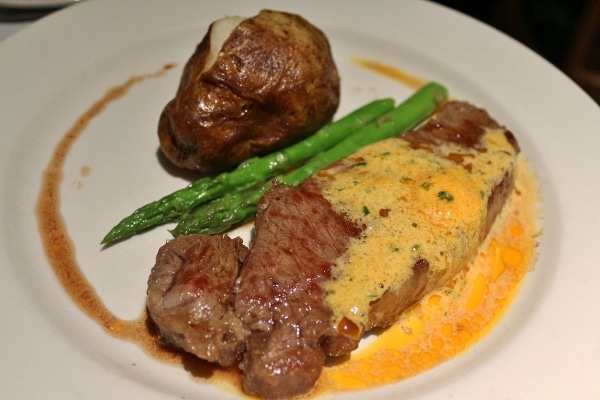 My choice was the Oven-Roasted Duckling, served with onion, apple, and marjoram stuffing, snow peas, glazed carrots, and a dark cherry glaze. The dish consisted of both breast and leg meat. The breast was slightly overcooked for my taste (I prefer a good medium-rare), but the leg was perfect.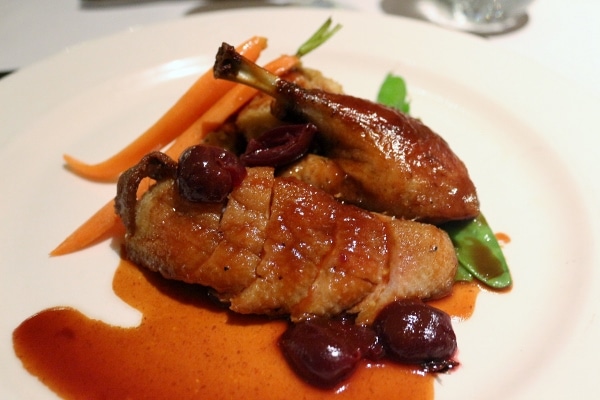 For dessert, the Crepes Suzette definitely stood out. Served with an orange and strawberry salad, and vanilla ice cream, the crepes were delicate and not too sweet. This was a nice ending to a filling meal. Overall I was happy with this menu. Aside from a few issues regarding the temperature of the food, I will still impressed by this menu, and relieved to have some new-to-me dishes to try.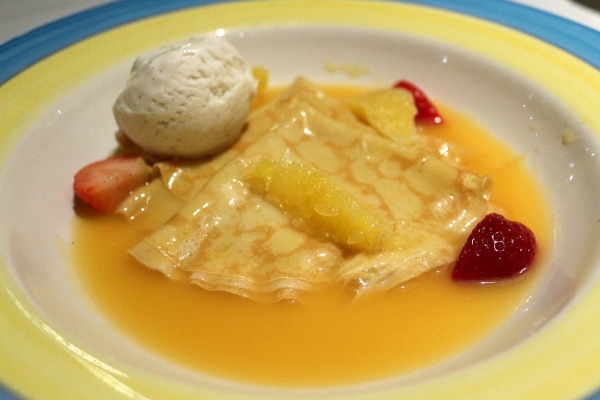 After dinner we had a run-in with Gold Mickey himself! This was the first of two sightings (we also ran into him on pirate night). Say cheese!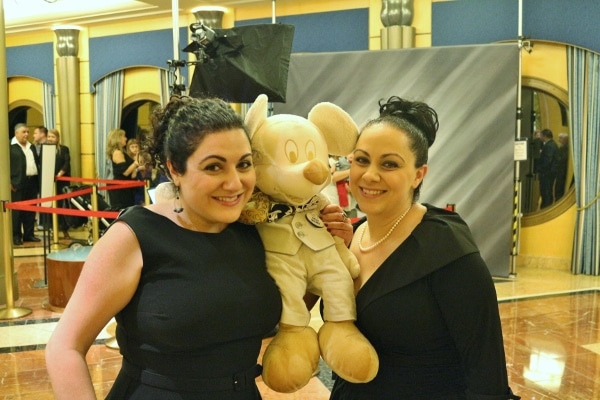 After watching the Golden Mickeys show in the Walt Disney Theater, our evening wrapped up with cocktails all around in the Cadillac Lounge, one of the bars in the Route 66 adults-only entertainment area on the ship. The décor and theming was pretty cool, although I wasn't the biggest fan of my drink.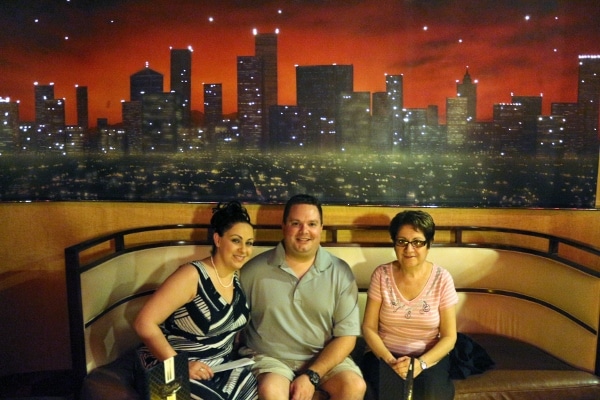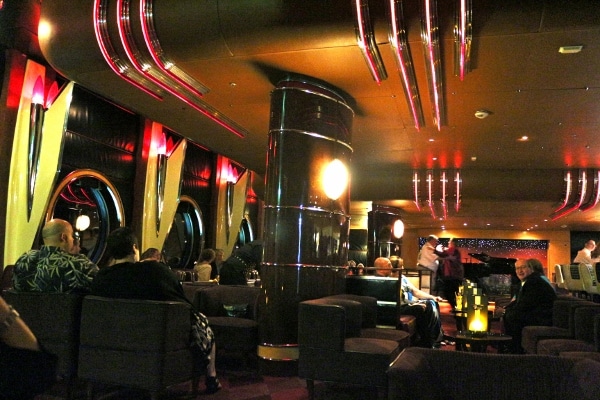 I tried the Elderbubble, a cocktail featuring Absolut Raspberri, St-Germain elderflower liqueur, raspberry puree, and Taittinger Champagne. Honestly there was no raspberry puree in sight. The drink felt very dry and alcoholic. It needed the tartness and sweetness of an actual fruit puree to meet the expectations I had from the menu. I finished it, of course (no alcohol shall be wasted!), but it wasn't my favorite Disney cocktail, by far.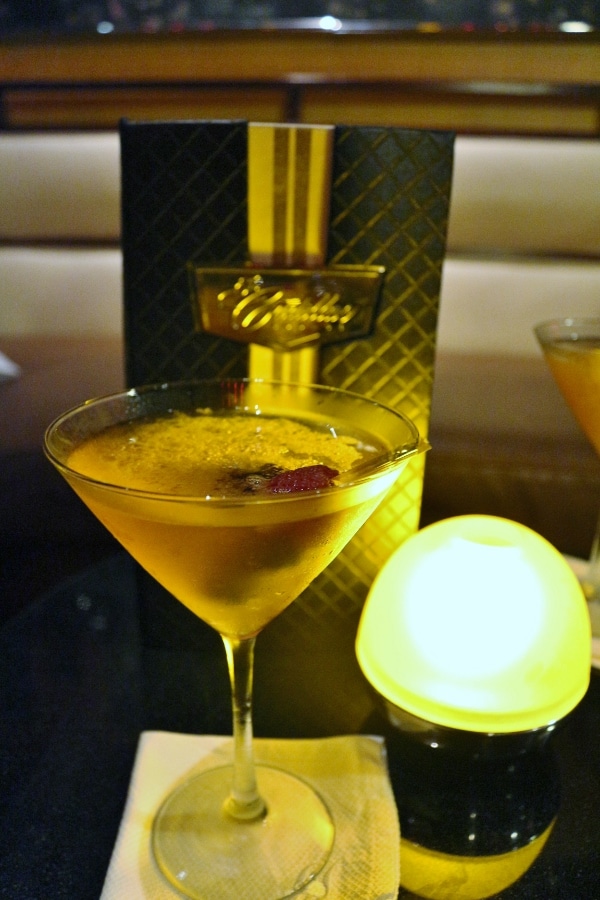 And thus ends another day on our Disney Cruise. The next post will discuss our first port of call, Grenada, the Isle of Spice. Stay tuned!
Disney Wonder Southern Caribbean Cruise (January - February 2016):