French gingerbread, known as pain d'épices or spice bread, has more molasses and is moister, darker and denser than the American gingerbread most of us know, which is lighter and more airy. This recipe hails from Bouchon Bakery.
About 2 ½ years ago, I had the pleasure of meeting, in my personal opinion, the greatest American born chef ever: Thomas Keller. He was incredibly genuine, down to Earth, friendly, and humble. I have met hundreds of celebrities in my life (I used to work in television), but can honestly say that meeting Keller was one of the absolute highlights in my life. Dining at his 3 Michelin starred restaurants (The French Laundry and Per Se) has been on my bucket list for sometime. As soon as I can afford to, I'm there. That's a promise.
I have been a fan of Bouchon Bakery for some time, though. I have frequented the Time Warner Center location in New York City on countless occasions. Whether it was for an iced latte pick me up, a more substantial sandwich, or a sweet treat, Bouchon Bakery has been my #1 choice when I was in the area, and sometimes as far as 30 blocks away. I've walked that far for a TKO (Thomas Keller Oreo), and it was worth it.
When I discovered that Bouchon Bakery would be releasing a cookbook, I was truly ecstatic. As a fan of Keller's and Bouchon Bakery, as well as an avid baker, I knew I had to check out this book when it was released. It was as beautiful and thoughtful as Keller's other books.
This one was co-written with Sebastien Rouxel, Keller's executive pastry chef. Rouxel has spent years tweaking and perfecting techniques to create uniform, professional results in any kitchen. He shares his secrets in this wonderful book.
First of all, the book starts out by telling readers to throw out their measuring cups. Baking is a precise process which yields far better results when ingredients are weighed instead of measured in volume. Volume measurements are offered, but I haven't used them.
I weighed every ingredient on my kitchen scale for each of the recipes I tested from the book. I think that's the way to go, and I suggest you do the same. A good kitchen scale doesn't have to be expensive. Great ones are available for under $30.
The book features a mix of less complicated, straight-forward recipes that, for the most part, utilize ingredients and equipment that are common in many kitchens, as well as technically more advanced recipes that sometimes call for harder to find, professional grade ingredients that may require mail ordering.
I am not really flustered at all by the more advanced recipes. Even for these there is plenty of guidance if you choose to make them in your kitchen. If you are willing to make the investment, there will be a payoff. Either way, the majority of recipes don't require you to break the bank to equip your kitchen to Bouchon Bakery's standards.
Recipes don't generally offer substitutions for ingredients or tools, but if you're a learned baker, you can pretty much decide when and where you are willing to make changes or cut corners. The world will not end if you don't follow every word to a T. For example, in the bread chapter, Rouxel suggests creating a set up for your oven to maximize the amount of steam you generate in the first minutes of baking your bread. The tools required: a hotel pan, chains, rocks, and a super soaker water gun. Seriously.
I love this concept, and perhaps someday I will actually invest in these products, but for now, I may just resort to the water pan method that other bread books suggest (even if it's inferior). I don't have the money or kitchen space to invest in these extra gadgets (nor do I bake bread often enough to make it worthwhile), but someday I might.
I tried several recipes from the book before drafting this review. First, I elected to make the bane of my existence, eclairs. I have notoriously had issues with pâte à choux. I finally managed a successful batch with the help of a friend. I have not since attempted it on my own. Until this book. The cream puff recipe apparently yields a slightly looser dough which is piped into silicone molds and then frozen to create perfect orbs for baking later. The eclair recipe makes a slightly stiffer dough perfect for piping. That's the one I wanted to try (I don't have a silicone mold, nor did I feel like investing in one for this one purpose).
I followed the recipe explicitly. My dough was slightly softer than its counterpart pictured in the book. Theirs was stiffer and held up better than mine when piped. Also, my piping tip was smaller than what they required (I didn't have the right size) and so mine turned out thinner, yielded more eclairs, and thus baked for less time. The result, however, was as close to perfect as I could imagine after my many many failures with this tricky dough. Although I held my breath, certain this would be another strike against my pâte à choux skills, it wasn't.
For the filling I opted to make the standard pastry cream instead of the chocolate custard filling. It was heavy on the egg yolks and rich in the dairy department, but it turned out to be one of the best pastry creams I've had. I guess fat really does equal flavor 🙂 The technique was different from any other pastry cream I've previously made, but it worked perfectly and taught me something new. For the chocolate glaze, I went with a simple ganache instead of using the recipe in the book which required "neutral glaze," an ingredient I didn't have time or motivation to special order for my spontaneous eclair-making whim.
My ganache was a perfect glaze for these eclairs. Freshly filled, the eclairs still had a nice texture and crisp bite to them (after a while the filling softens the dough). They tasted even better than what I've gotten at bakeries. I was really pleased with the results. I have since gotten the correct piping tip for piping my future eclairs and look forward to perfecting them in my own kitchen until they equal those at Bouchon Bakery.
Next I made the pumpkin muffins. Something interesting to note about the muffin recipes in this book is that they all require you to make the batter in advance and let it sit overnight in the fridge. This helps thoroughly hydrate the flour and yields ridiculously moist muffins. The muffins in the book are also made in jumbo muffin pans as opposed to standard ones. I didn't have one before, but I purchased one for the sake of this book, and I'm happy I did.
My muffins looked and tasted like they came from a bakery. They had an almost sugary crust on top, a vibrant orange hue, studded with golden raisins, sweet and lightly spiced. They were the most perfect pumpkin muffins you could imagine. In the book, they are filled with cream cheese frosting, but in my humble opinion once frosting is introduced to a muffin it becomes a cupcake. I skipped the frosting step.
The third recipe I made was the French-style gingerbread, or pain d'epices. It seemed like the perfect wintry treat with minimal effort (considering the caliber of this book). Not only was it, once again, very easy to make, but the results were fantastic. A dark chocolate brown (more like black), this gingerbread is different from its American cousin. Super moist with delicate sweetness, I thought it was a perfect pairing to a cup of hot chai. 'Tis the season for gingerbread (whether it's French or American), I couldn't resist sharing this amazing recipe with you all (at the end of this post). The flavor actually gets more intense after a day or two. I will definitely be making this again.
The last recipe I made (so far) was for demi-baguettes. These are half the size of traditional baguettes, and therefore a lot more manageable for a home kitchen (and truly perfect for sandwiches). As I stated earlier, I did not use the rocks and chains technique for creating steam. I used a hot enameled cast iron pan filled with boiling water at the last minute. This worked just fine for me.
I also sprayed my loaves with water before and at one point during the baking, mainly because the exterior of my dough had seemed to dry out and form a skin as it proofed, more so than I thought typical. I'm pretty sure these actions resulted in the slightly ashy look on the exterior of my bread.
With that one exception in appearance, this bread was a winner. The texture of the crust was crackly and crunchy (especially when fresh out of the oven or refreshed in the oven for hot sandwiches later) and the interior was nice and chewy. The dough required minimal hands-on effort, and even when I was working with it, it was really easy to manipulate and shape. These demi-baguettes are pretty small, so in the future I may opt for a larger bread shape or multiply the recipe to make more loaves. For the amount of time that went into making them, there was not a lot of bread to enjoy.
I used dry active yeast which I softened in a bit of warm water instead of the instant yeast called for in the recipe (I have a huge jar of it; seemed pointless to go out and buy different yeast when I already have plenty of excellent yeast in my fridge). I also didn't use linen to proof my dough, as the book stipulates. I allowed them to proof on strips of parchment paper which I later used to transfer to my baking stone. I left the loaves on the parchment while they baked and then quickly removed the parchment partway through baking once the loaves had released.
Normally I would use plastic wrap to cover the proofing dough (the book suggests covering with a large box or plastic bin), but in this case I used a tea towel (not entirely sure why; it was handy) which probably allowed the loaves to "breathe" too much and dry out a bit (it's also the dry climate of winter, and not the more humid summer conditions in the house). My minor failure did nothing to destroy the character or flavor of the bread, however. I am very pleased with the finished result. These smallish loaves were halved and then split open and turned into delicious Croque Monsieur-like sandwiches with Dijon mustard, Black Forest ham, and Gruyere cheese.
My "to do" list from Bouchon Bakery is extensive. Some of the highlights include TKOs (Thomas Keller Oreos), Florentines, Macarons (the other bane of my existence), Cinnamon Honey Scones, Oh Ohs (their version of Ho Hos), Rhubarb Tart, Sticky Buns, Hot Cross Buns, Croissants (and their variations), and nearly all of the breads. That's just to start. My final thoughts are that Bouchon Bakery is a tremendous book for any ardent baker. It is not for a novice by any stretch of the imagination.
It will require a time commitment for many of the recipes, as well as specialty equipment or ingredients on many occasions. If you are a confident baker, there are definite shortcuts or adaptations you can make, but this book gives you all the tools and guidelines you need in order to be an extraordinary baker in your home kitchen. I think anyone who is serious about baking should purchase this book. It's way more than just a pretty face.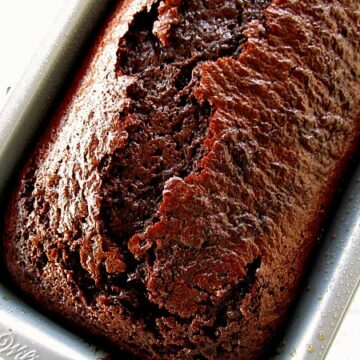 Gingerbread (Pain d'Epices)
French gingerbread, known as pain d'épices or spice bread, has more molasses and is moister, darker and denser than the American gingerbread most of us know, which is lighter and more airy. This recipe hails from Bouchon Bakery.
Print
Pin
Rate
Servings:
2
(8 ½-by-4 ½-inch) loaves
Ingredients
2 ¼

cups plus 2 teaspoons

(340 grams) all-purpose flour

1 ½

teaspoons

(8 grams) baking soda

1

tablespoons plus 1 teaspoon

(7 grams) ground ginger

1 ½

teaspoons

(4 grams) ground cinnamon

⅜

teaspoon

(1 gram) ground cloves

½

plus ⅛ teaspoon

(2 grams) kosher salt

1

cup plus 1 ½ teaspoons

(220 grams) dark brown sugar,

lightly packed

1

cup plus 2 ¼ teaspoons

(340 grams) unsulfured blackstrap molasses

¾

cup plus 3 ½ tablespoons

(214 grams) canola oil

¼

cup plus 2 ½ tablespoons

(100 grams) eggs

1 ¼

cup plus 2 ½ tablespoons

(336 grams) boiling water

1

tablespoon plus 1 teaspoon

(8 grams) grated lemon peel
Instructions
Preheat the oven to 350°F. Spray two 8 ½-by-4 ½-by-2 ¾-inch loaf pans with nonstick spray. Line the bottom of each pan with parchment paper, then spray the parchment.

Place the flour in a medium bowl. Sift in the baking soda, ginger, cinnamon and cloves. Add the salt and whisk together. Place the brown sugar in the bowl of a stand mixer fitted with a paddle attachment and mix on low speed to break up any lumps. Add the molasses and mix for about 1 minute or until smooth. With the mixer running, add the oil in a slow, steady stream and continue to mix for about 1 ½ minutes, until completely combined.

Scrape down the sides and bottom of the bowl. With the mixer on low speed, add the eggs and mix for 1 minute or until the mixture is smooth. Scrape down the sides and bottom of the bowl. Add the dry mixture in 2 additions, mixing on low speed for 15 to 30 seconds after each. With the mixer running, add the water 60 grams (¼ cup) at a time, incorporating each addition before adding the next. Scrape down the bowl again. Fold in the lemon zest.

Divide the batter between the two pans. Bake for 1 hour or until a skewer inserted in the center comes out clean. Set the pans on a cooling rack and cool for 10 minutes. Turn the cakes out onto the rack, remove the pans and cool completely upside down.

The cakes can be wrapped in plastic wrap and frozen for up to 1 week. Defrost in the refrigerator and rewarm if desired. This gingerbread is best made a day ahead to allow the flavors to develop and deepen.
Notes
This recipe uses kosher salt (aka cooking salt, kitchen salt, coarse salt outside of the US). If you are using table salt, definitely scale down the salt as that is a saltier type of salt! The type of salt will make a big difference in how salty your food tastes, so keep that in mind.
Adapted from Bouchon Bakery
Servings 20.0 * calories 233 * Total Fat 11 g * Saturated Fat 1 g * Monounsaturated Fat 6 g * Polyunsaturated Fat 3 g * Trans Fat 0 g * Cholesterol 0 mg * Sodium 63 mg * Potassium 278 mg * Total Carbohydrate 31 g * Dietary Fiber 1 g * Sugars 18 g * Protein 2 g
*All nutritional information is based on third-party calculations and should be considered estimates. Actual nutritional content will vary with brands used, measuring methods, portion sizes and more.*
Nutrition