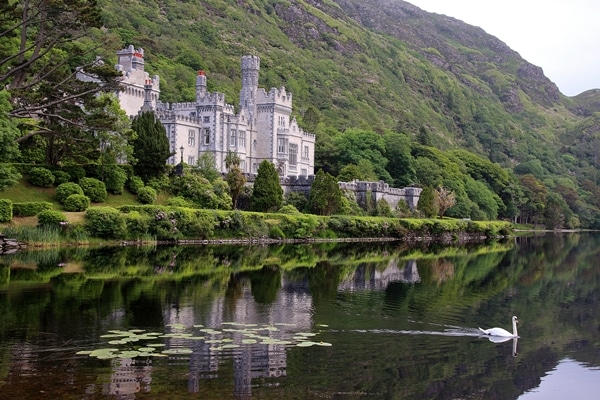 Breakfast at the Maldron Hotel in Galway (technically Oranmore) had all the typical fixings for a Full Irish along with many additions. One of my favorites was the yogurt parfait with mixed berries and granola. What's odd is that I asked the staff what kind of fruit is in the mixed berry compote/jam/whatever you want to call it. They could not seem to find an answer, just that it's a mixture of fruits, but I definitely think there were boysenberries in there.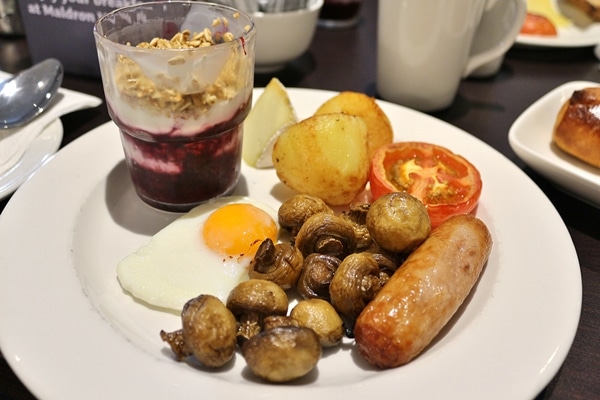 I also loved the pain aux raisins. The also had croissants and pain au chocolat, all cut prior to baking into more individual sizes, which I think is a smart idea for the purposes of a breakfast buffet.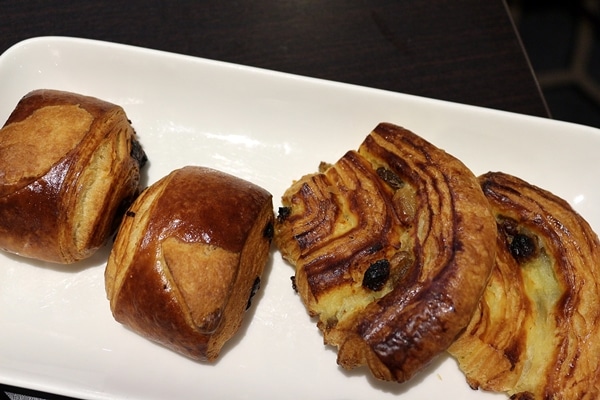 This morning we headed on our way through Connemara, a coastal region of County Galway. This is also the home of Connemara Marble, which is quarried in the Connemara mountains. The marble from this particular region has a very unique green color, and is 600 million years old. There is also black marble from Galway Bay, white marble also from Connemara, and red marble from Cork used in various designs.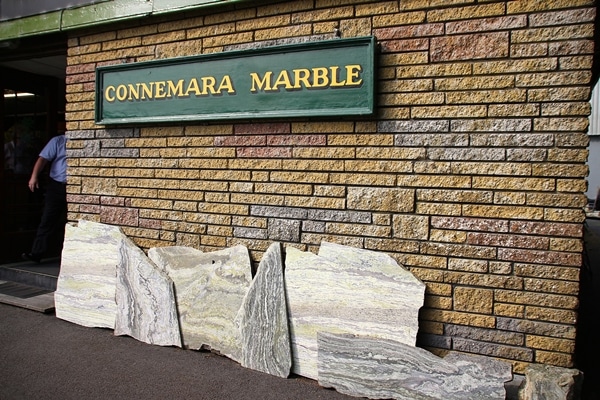 We took a tour of the factory (though it's more like a workshop) at Connemara Marble, and checked out the shop. We are told that Connemara Marble is perhaps the most authentic Irish thing you can buy in Ireland. So I bought a small carving of a salmon made with Connemara Marble, and am pretending it's a shark. €10 well spent!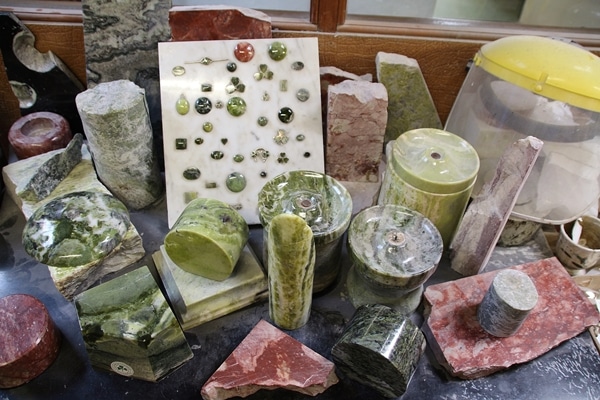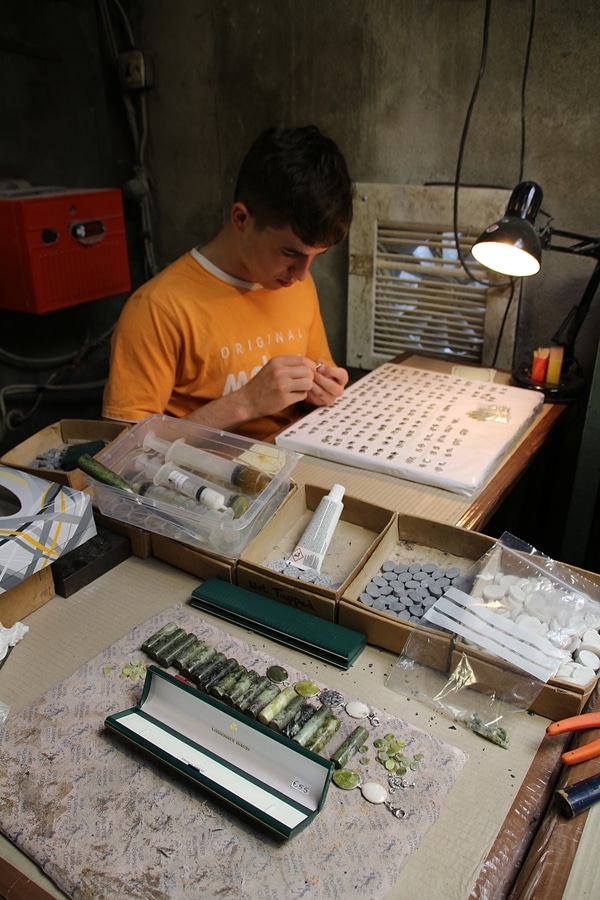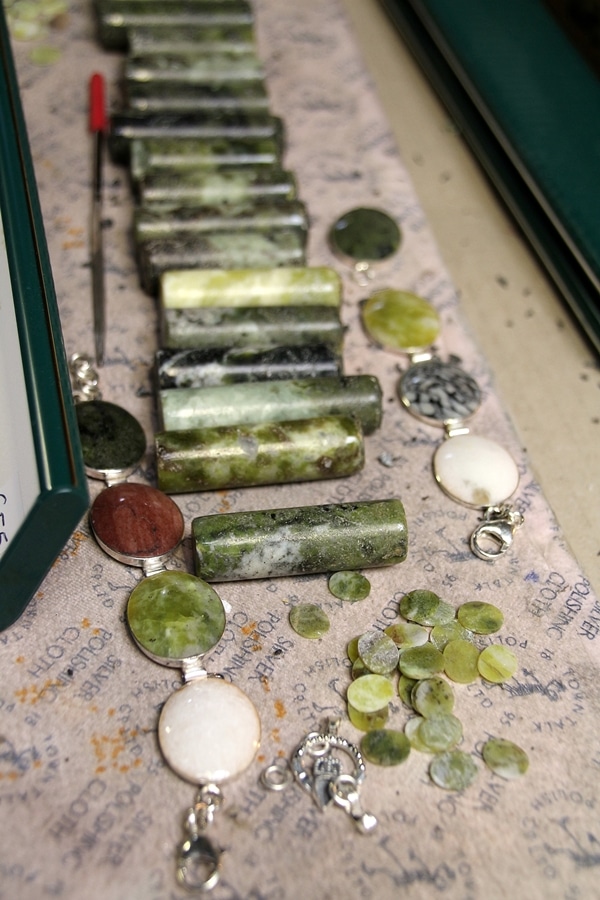 After our visit to Connemara Marble we continued our journey to Kylemore Abbey. Kylemore Abbey was formerly called Kylemore Castle, and was built in 1871 by Mitchell Henry MP for his beloved wife Margaret. Just four short years later, Margaret suddenly died from a fever contracted in Egypt. Heartbroken Mitchell built a beautiful church in her honor on the shore of the lake near the castle. Margaret's and Henry's final resting place, a mausoleum, is not far from the church. The current owners of Kylemore are Benedictine nuns from Belgium. It is now Kylemore Abbey and not Castle.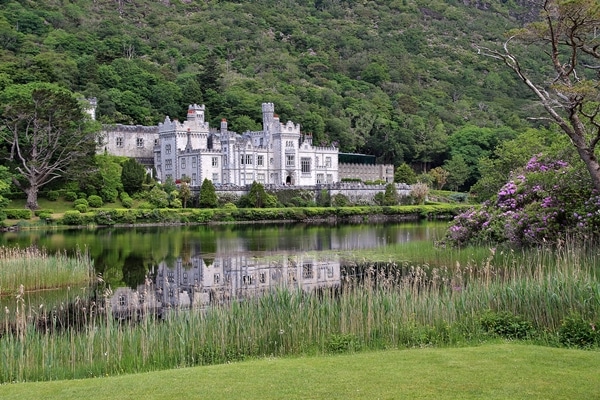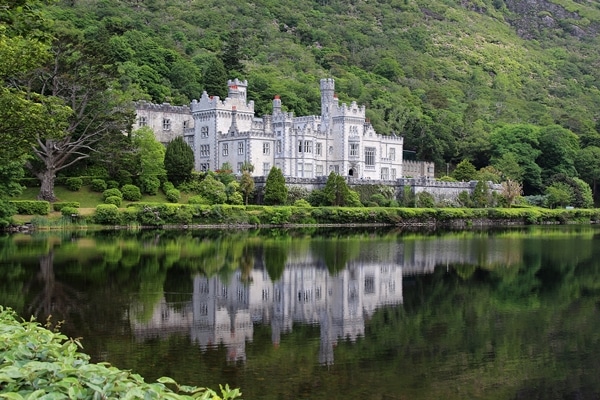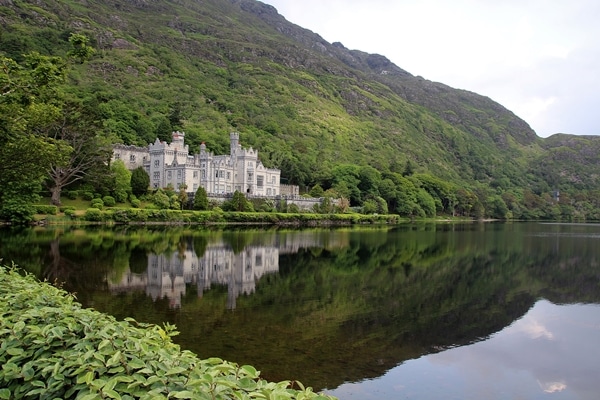 Thunder rumbled in the distance for quite some time, and downpours were reported just on the other side of the mountain, but we got very lucky. We managed to tour the property without any rain at all. In fact, it was actually quite hot, nearly 80 degrees.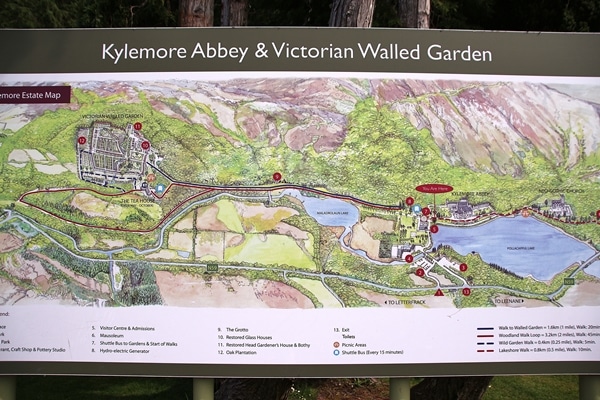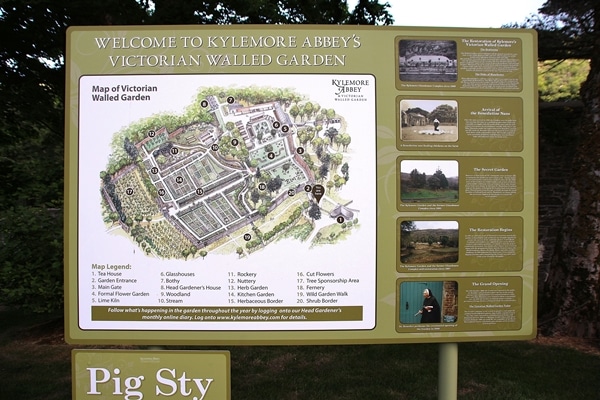 Our first stop during our visit (after taking many photos of the view across the lake) was the Victorian Walled Garden. It's quite impressive, and would be even more beautiful once more of the flowers are in full bloom.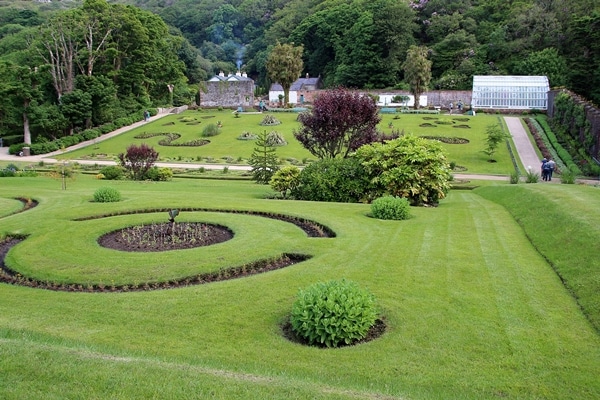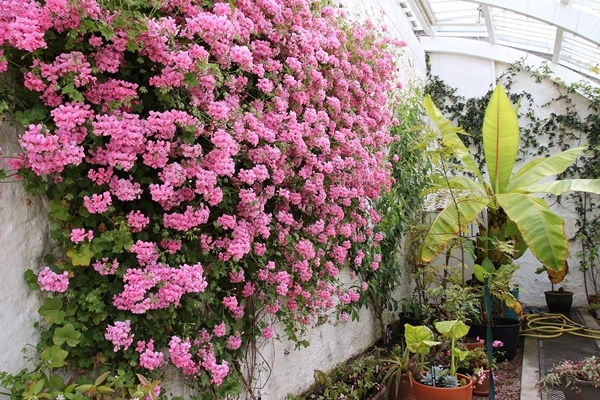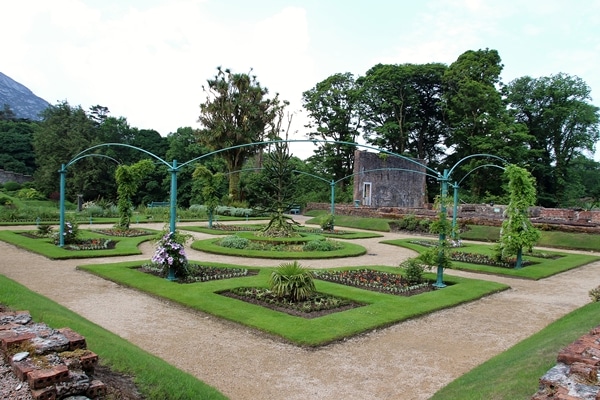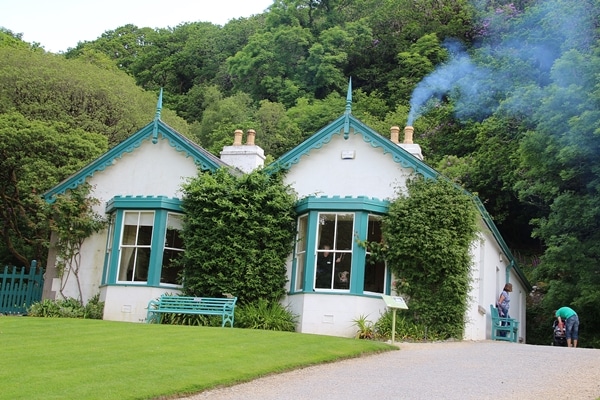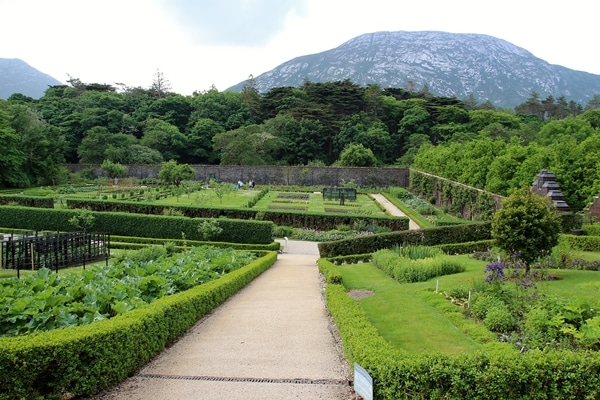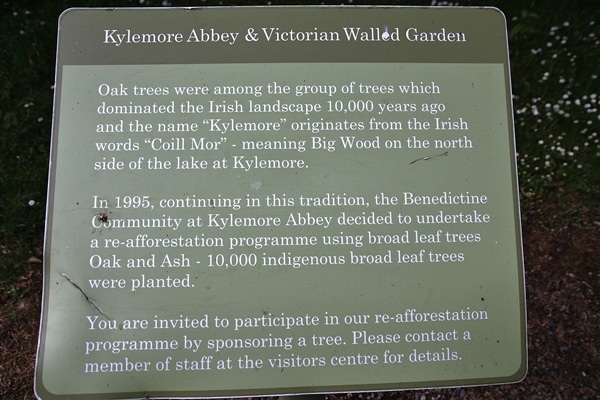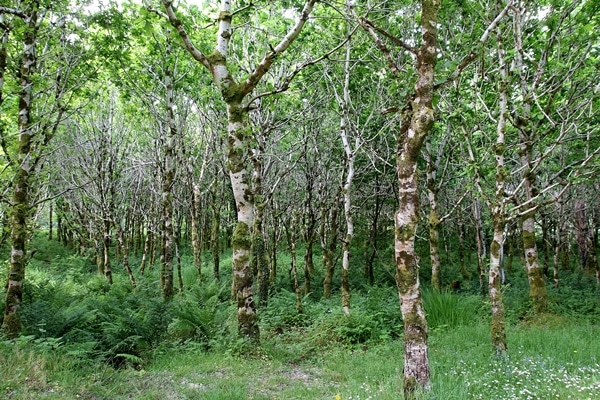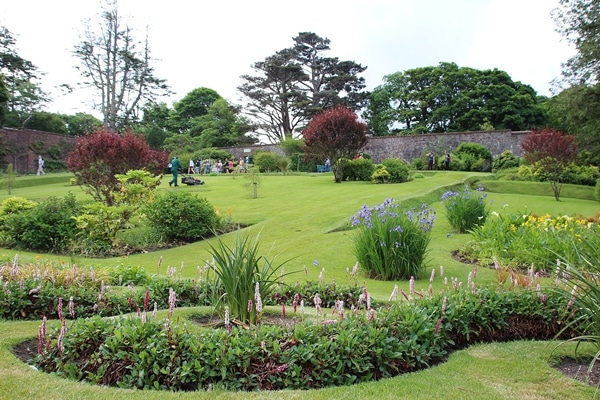 After exploring the gardens for a bit, we stopped at the Tea House by the Walled Garden for a midday meal with an extraordinary view!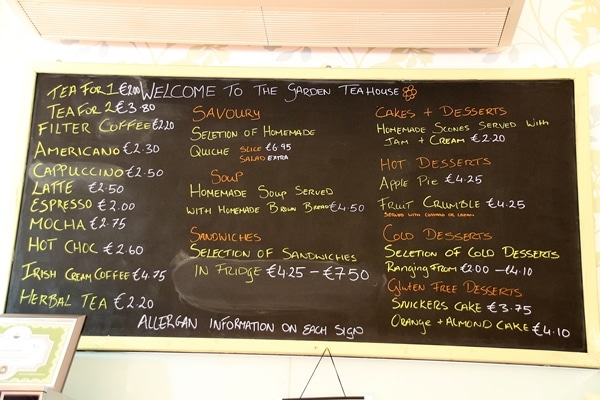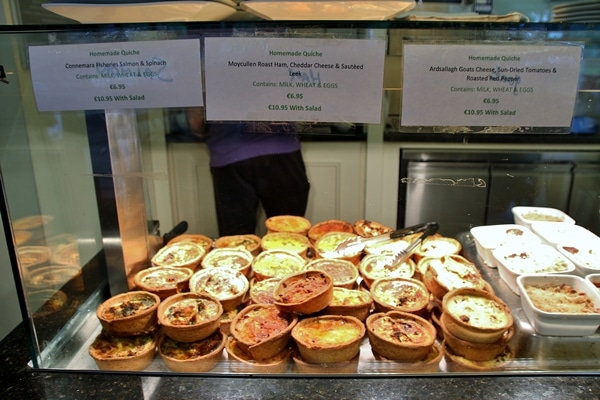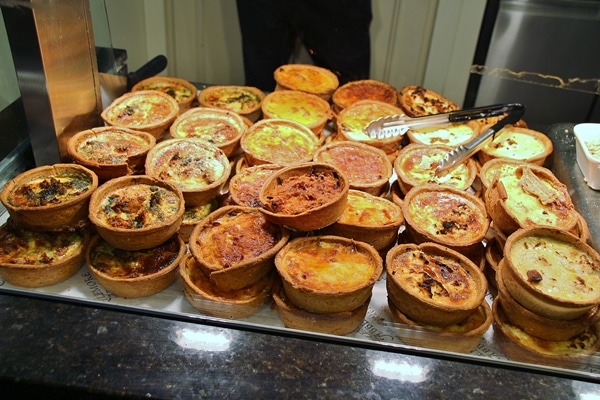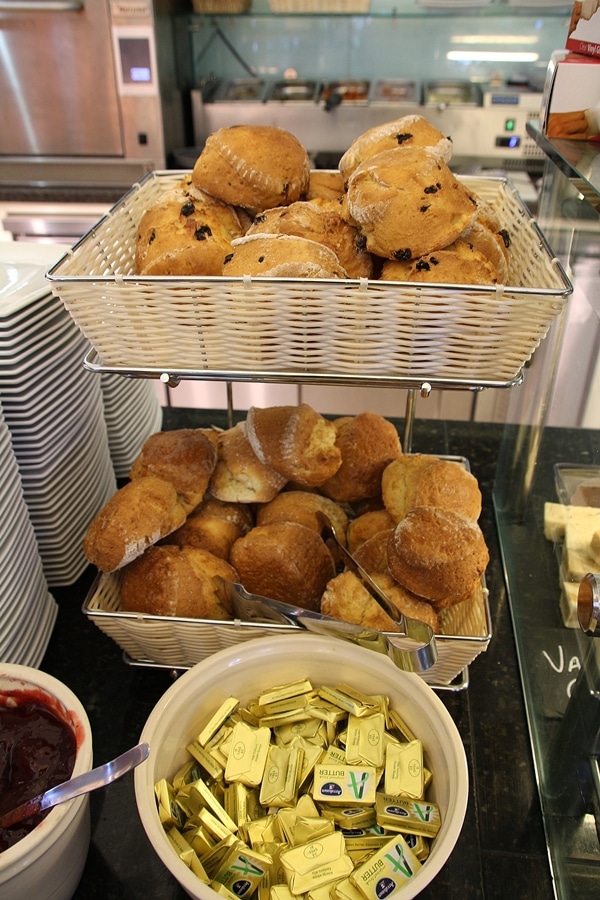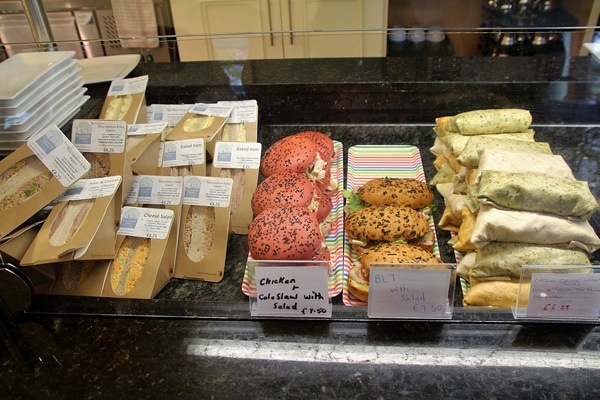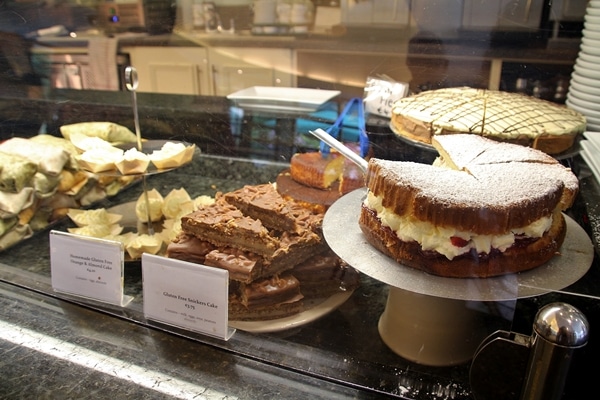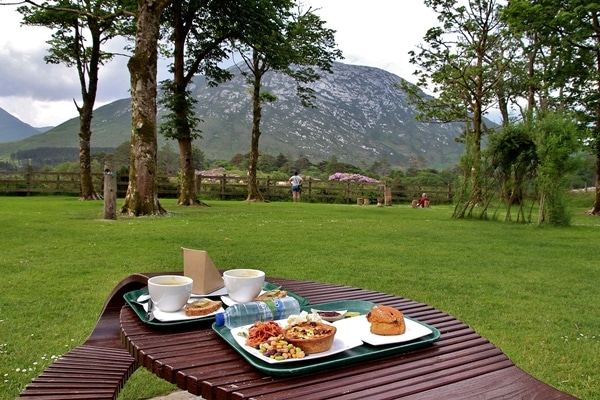 Dad once again got a tuna sandwich. I've noticed everywhere in Ireland he got a tuna sandwich (which was a few times believe it or not), there was sweet corn mixed in with the tuna. Very interesting combination I wouldn't have thought of!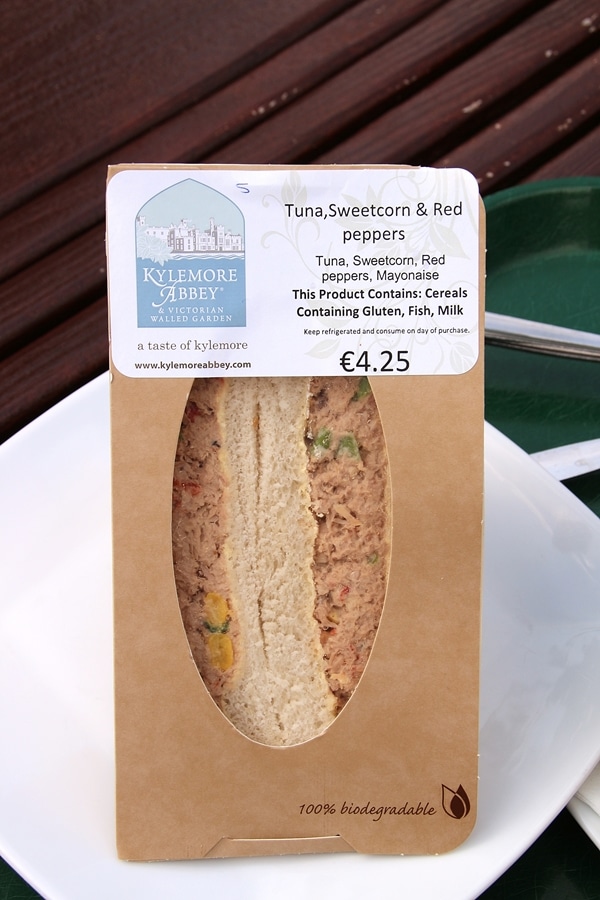 Mom and dad both got the broccoli and potato soup, which wasn't a bad choice either.
I was a bit hungrier, and decided to get one of the quiche options. I tried the goat cheese, sun-dried tomato, roasted red pepper quiche with the salad add on option. This included 3 kinds of salad, a potato salad with red onions, carrot slaw with dried cranberries, pumpkin, sunflower, and sesame seeds, and a bean salad with black, kidney, and white beans, edamame, chickpeas, and corn.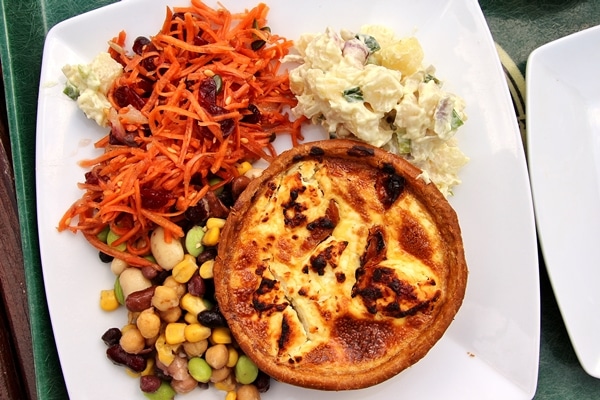 The quiche had loads of flavor with a generous amount of filling inside a nice, flaky crust. The bean salad had the least flavor of the 3 salads. The potato salad was quite good, and the carrot slaw was good too but on the sweet side (in a good way).
Mom and I also split a fruit scone, which was excellent, and had a tender crumb and nice crust. It was great with soft Irish butter and smooth strawberry jam.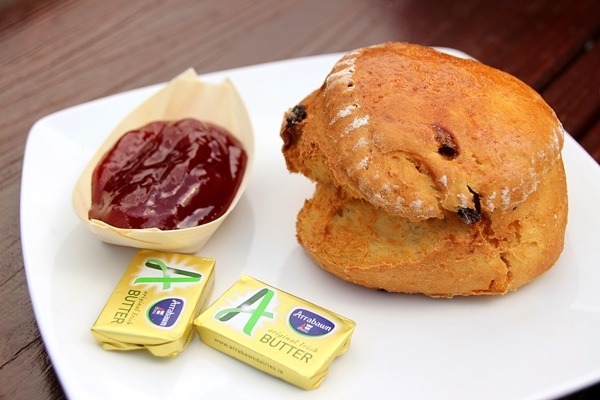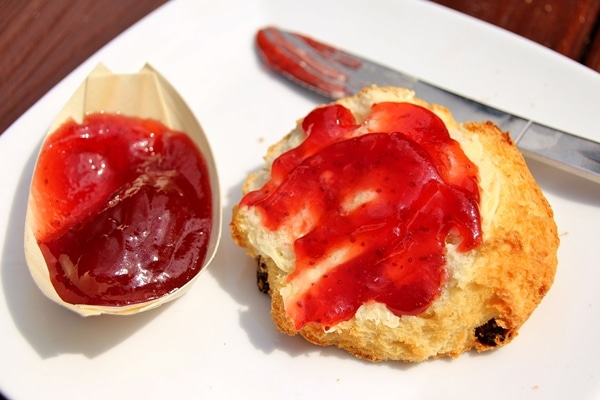 We headed back to the Abbey, which is absolutely stunning, but there are only 5 rooms open for visitors to view inside. The rest of the Abbey is still actively used by the nuns.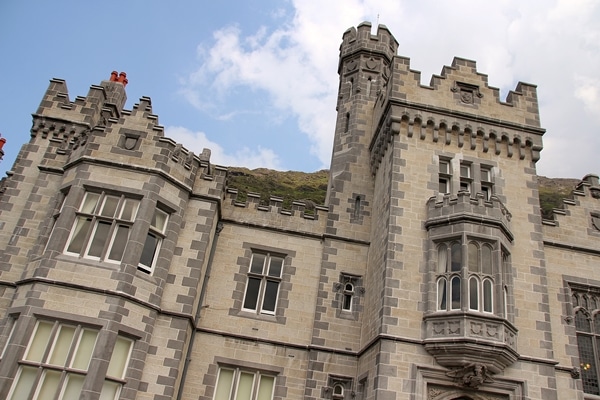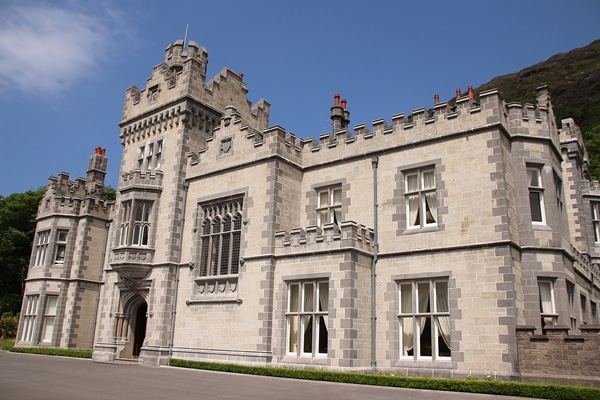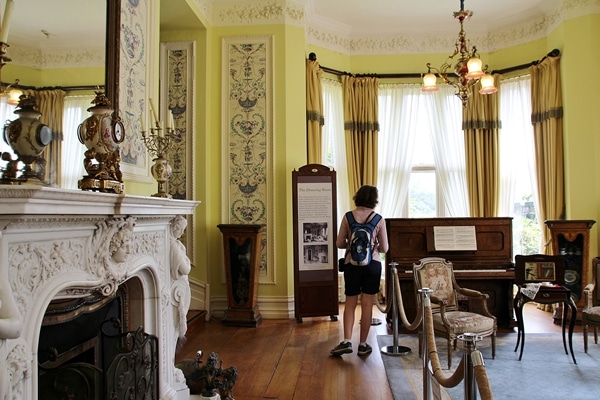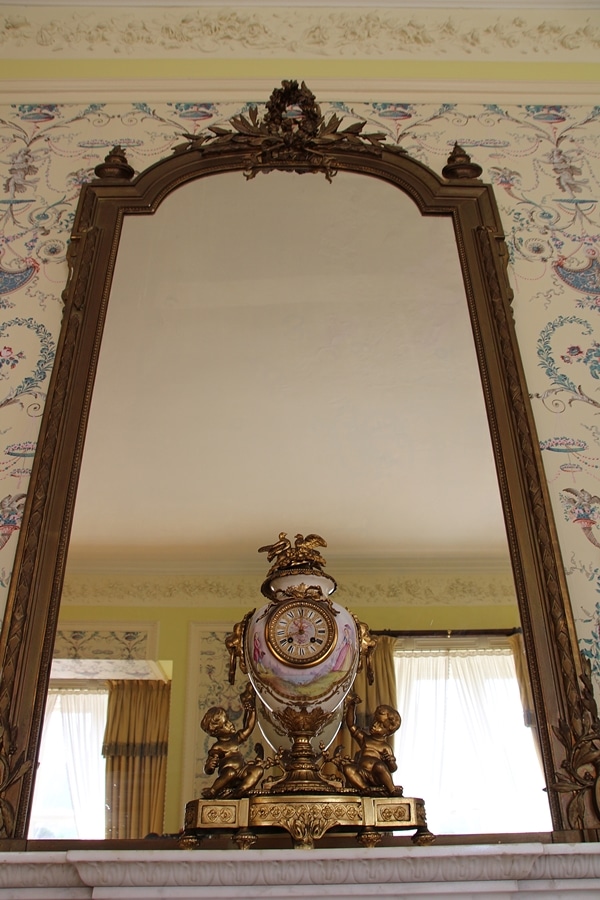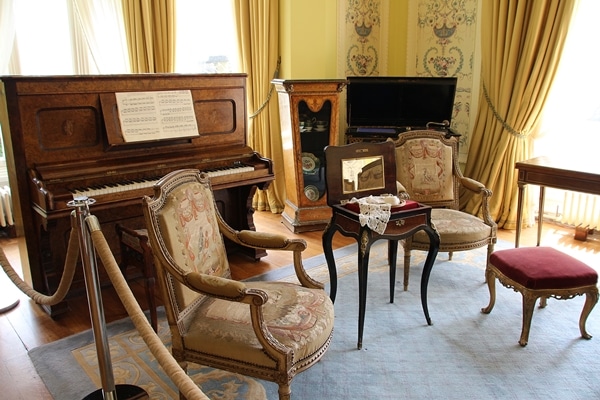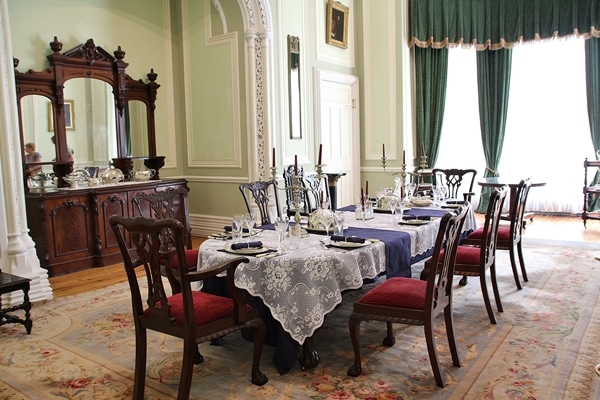 We also visited the nearby church, which is lovely. We lucked out and happened to be there when a visiting choir from Lafayette, Louisiana was there to perform! It was incredibly crowded and hot in the church so we didn't stick around very long.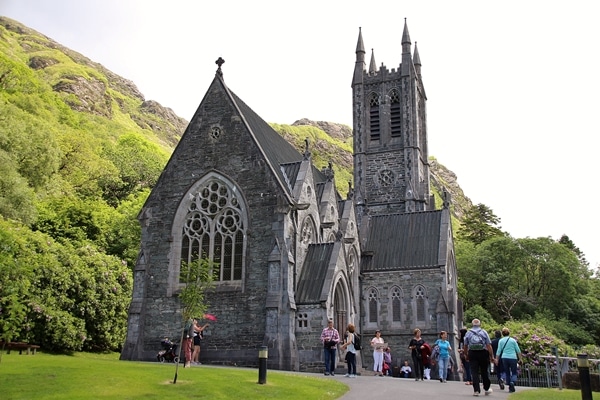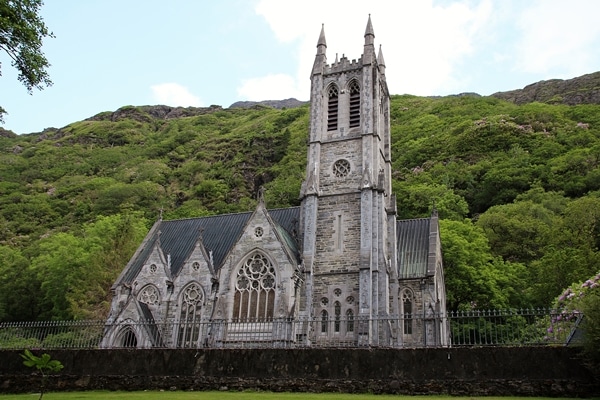 Our final stop was the Mausoleum housing the remains of both Mr. and Mrs. Henry.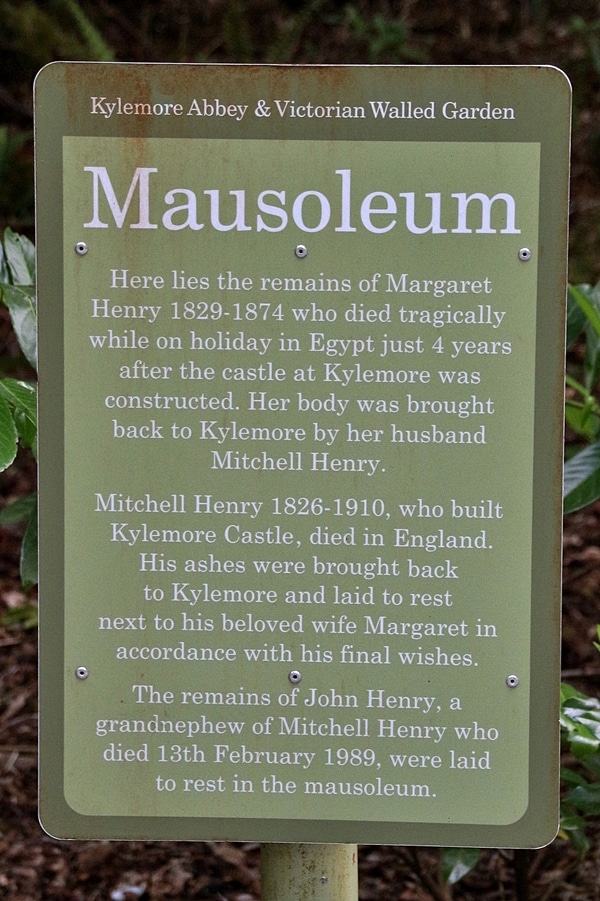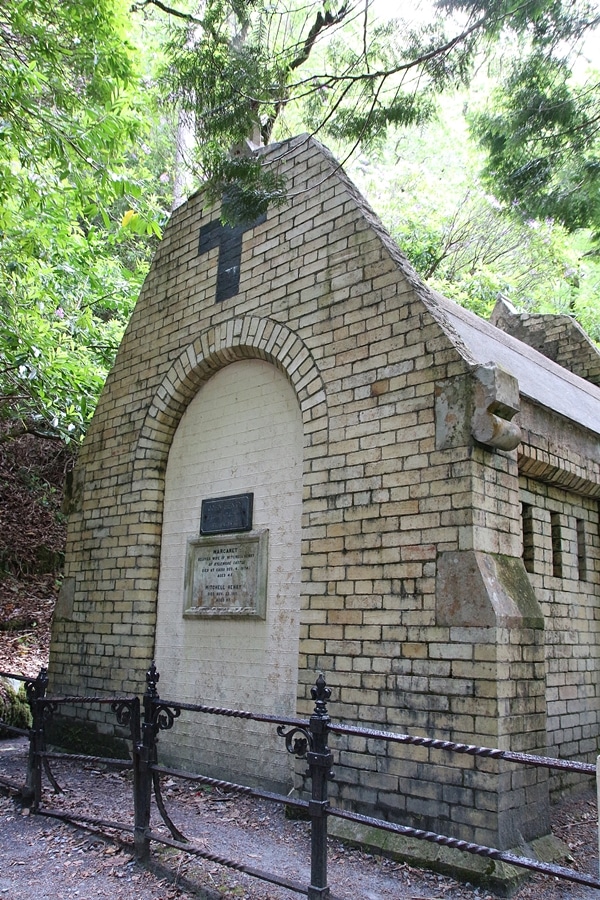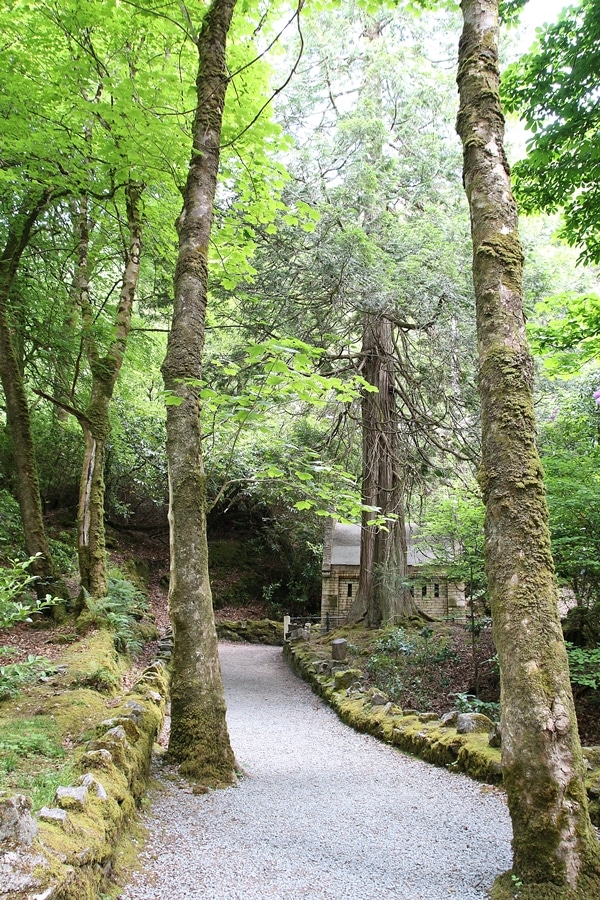 We headed back down to Galway for some time in the city center (keep in mind most of the group did an Optional Experience the night before, and hadn't spent any time in Galway as we had). After some more shopping, and an afternoon latte, we headed back to the hotel for a break before dinner, which was included tonight, and would be served in the hotel dining room.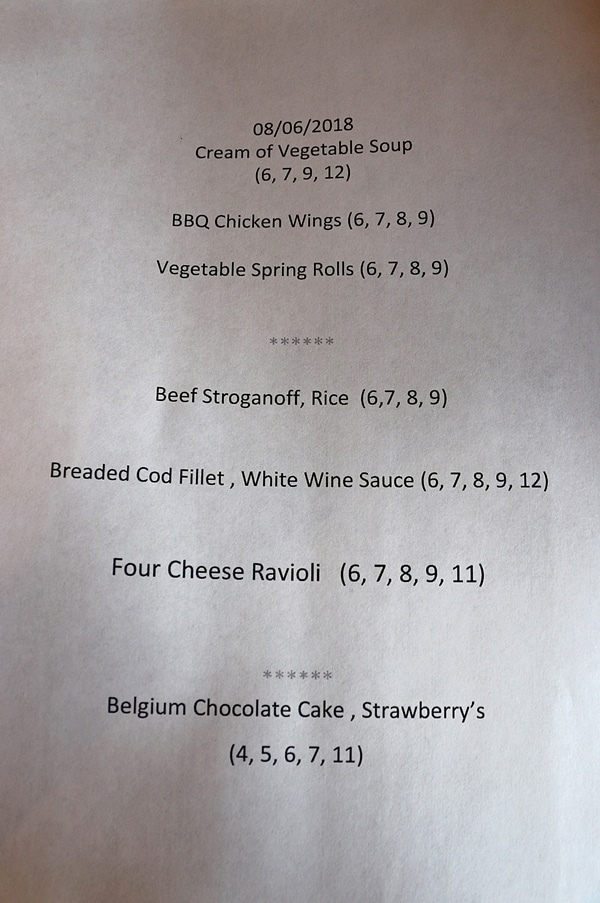 Once again, we would have a three-course meal with a few options for nearly every course. We all decided to try the vegetable spring roll to start. It wasn't bad, but certainly not on par with spring rolls I've had in the past. We would have liked a little extra sauce perhaps.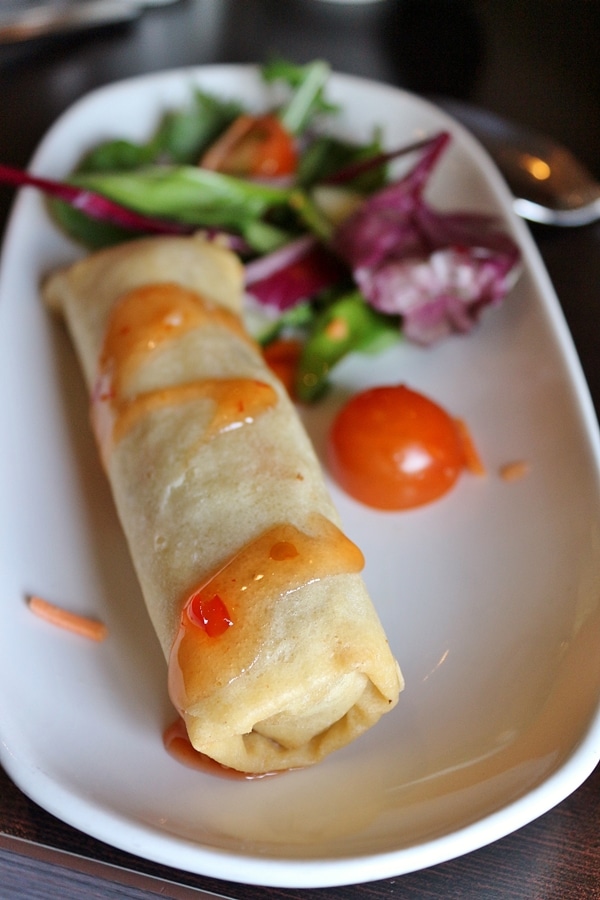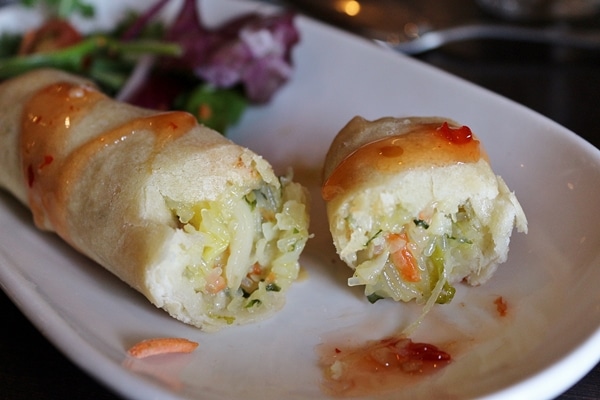 For our entrees we all selected the beef stroganoff with rice, which wasn't bad either. It was a touch salty but overall pretty good. There were uneven amounts of beef from plate to plate because these were plated in mass.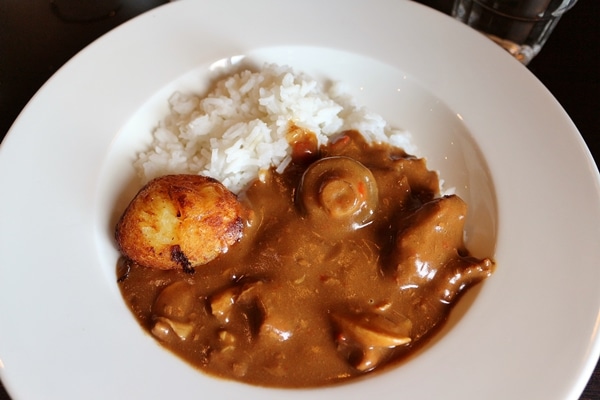 A side to share of boiled carrots and parsnips was nothing special, and lacked flavor/seasoning.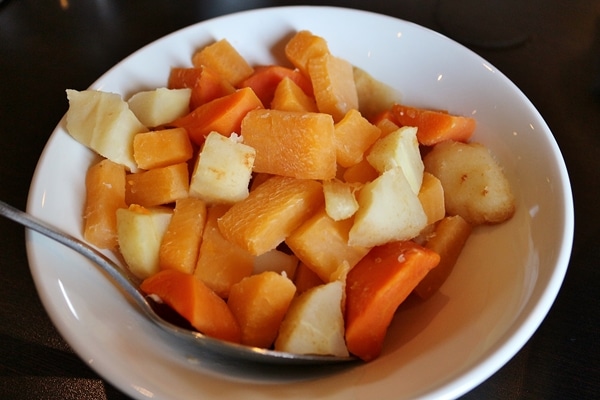 The Belgian chocolate cake for dessert was small, thankfully, but a nice sweet bite to wrap things up.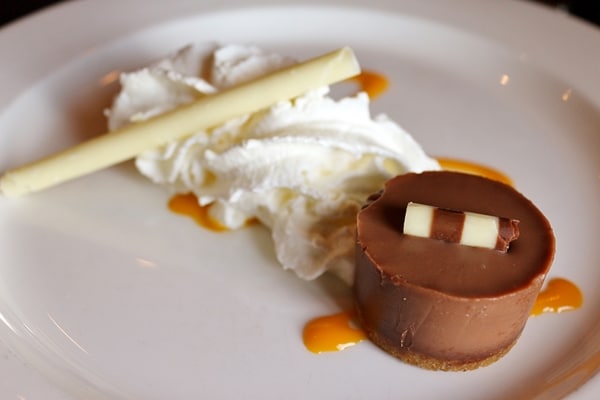 Tomorrow we are heading out of Galway and finally making our way down the Wild Atlantic Way for a look at the Cliffs of Moher.
Ireland - June 2018