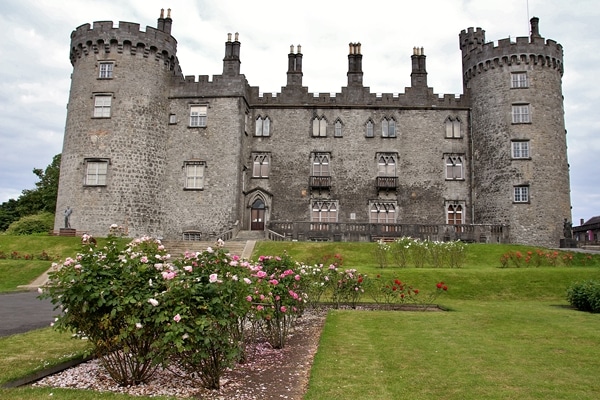 Although we are nearing the end of our trip, the fun is still going strong! Today we are on our way to Blarney Castle, which is famous for the Blarney Stone. Kiss it to obtain the gift of gab.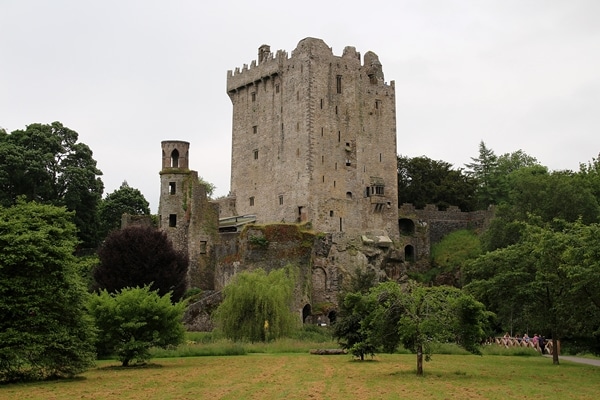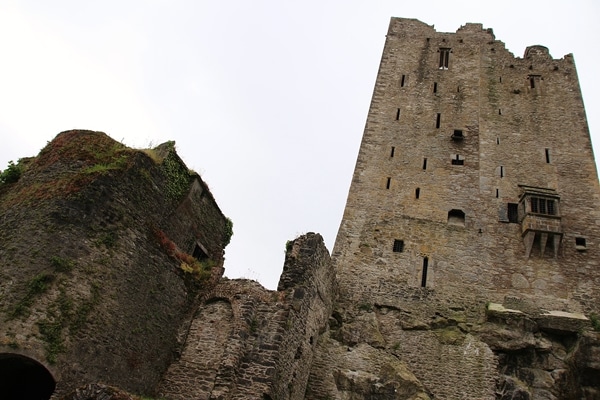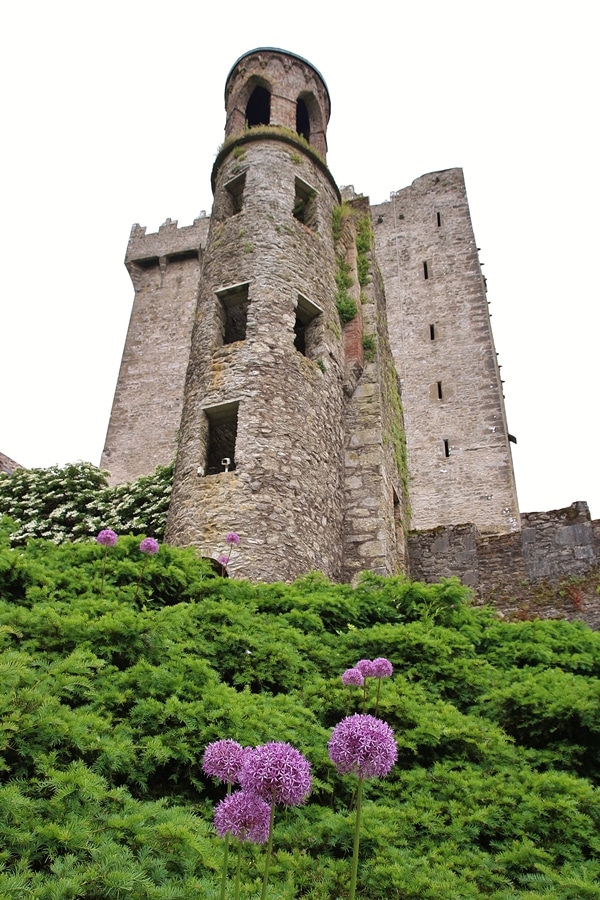 There are many folks who flock to Blarney Castle only to kiss the famous Stone, but there is a lot more to see here. For one thing, the wait to kiss the Stone was over an hour long when we arrived, and only got longer and longer. We decided to skip the formalities, bypass the Stone entirely, and just explore the grounds instead.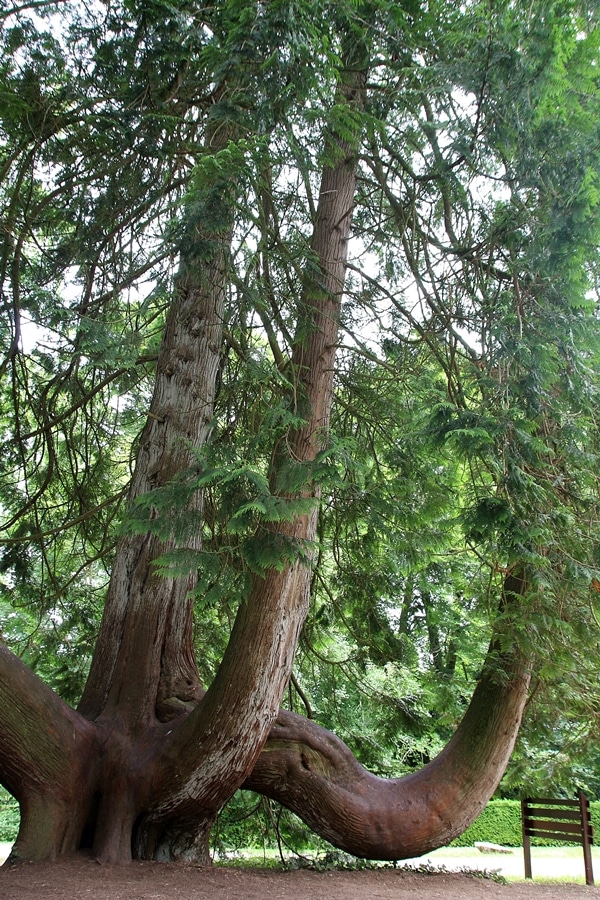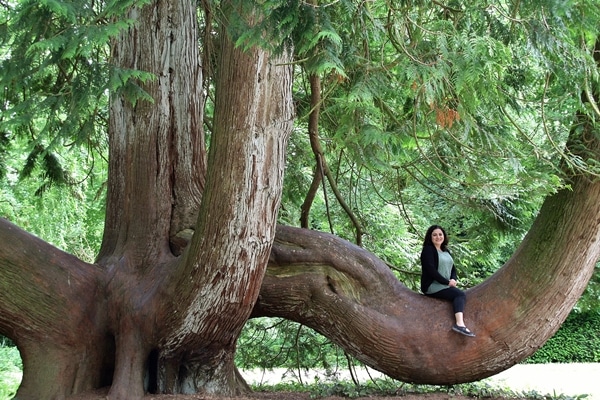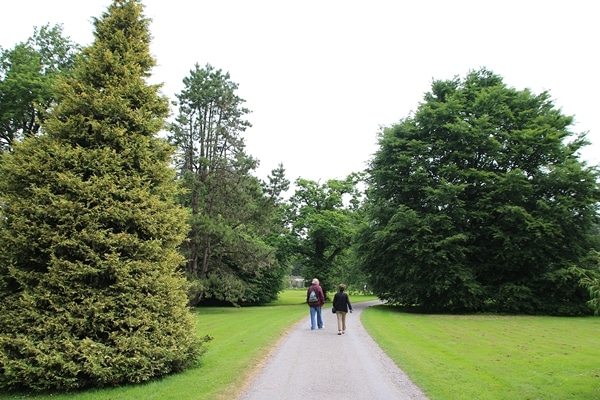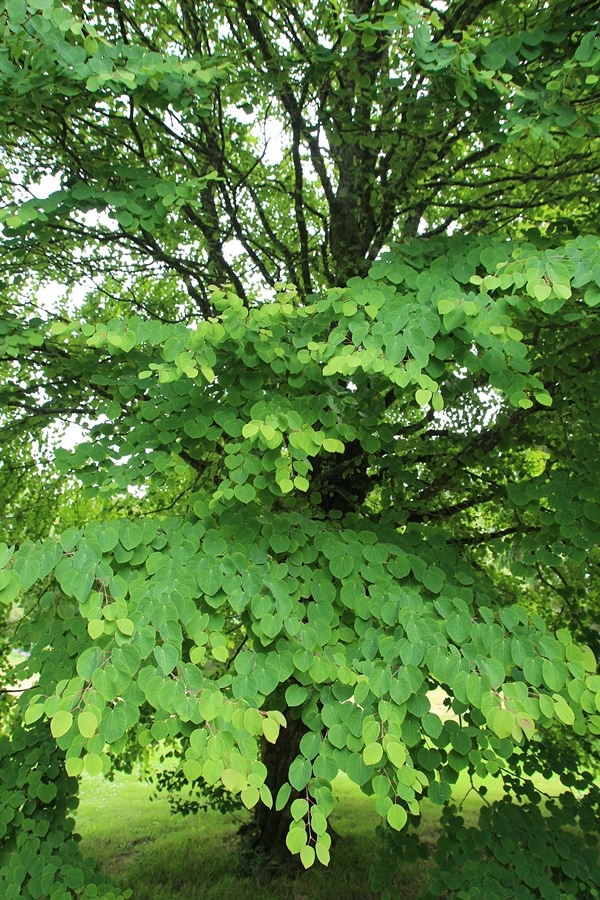 There are beautiful plants and gardens abound, including my personal favorite the Poison Garden. What a fun idea for a garden, a little dark and twisted, but amazing. All of the plants here in some shape or form are poisonous. There's even rhubarb, whose leaves are poisonous but stalks are edible.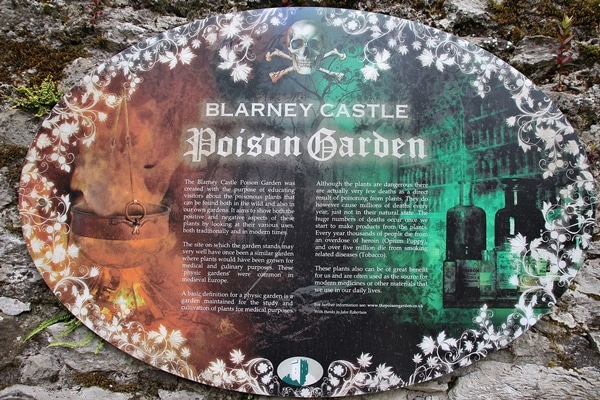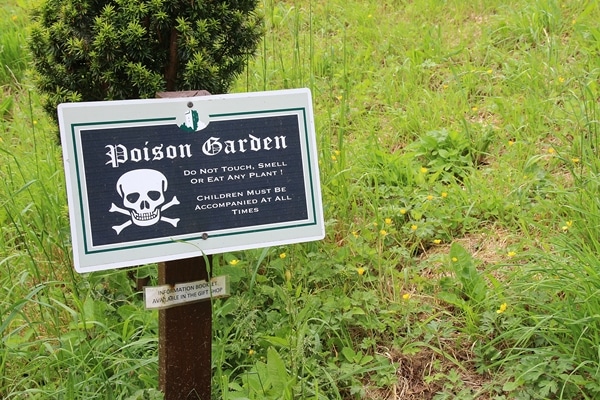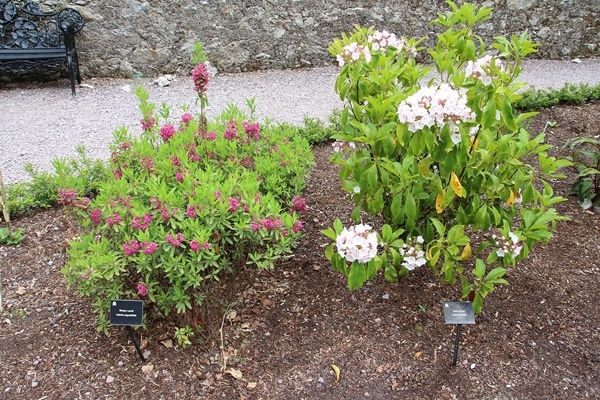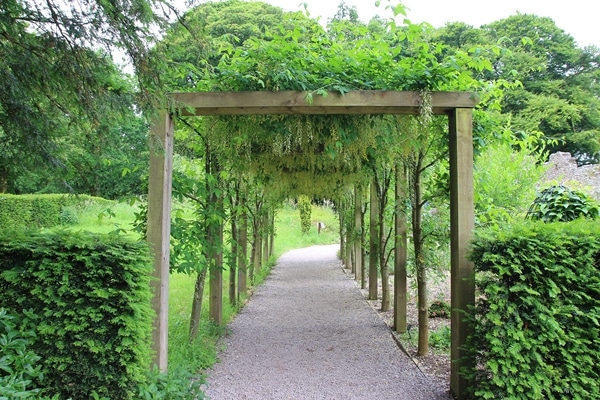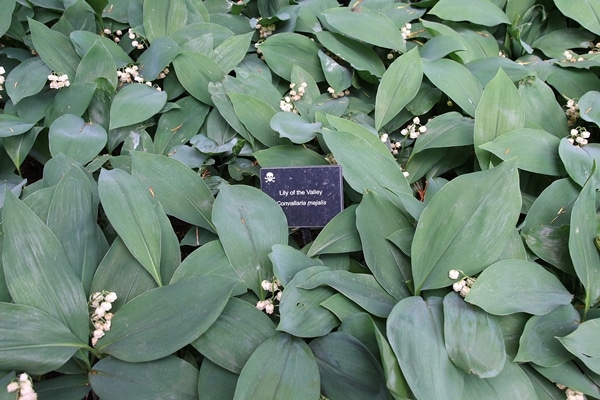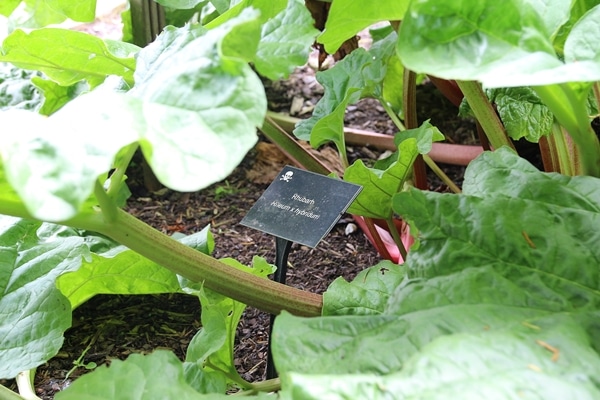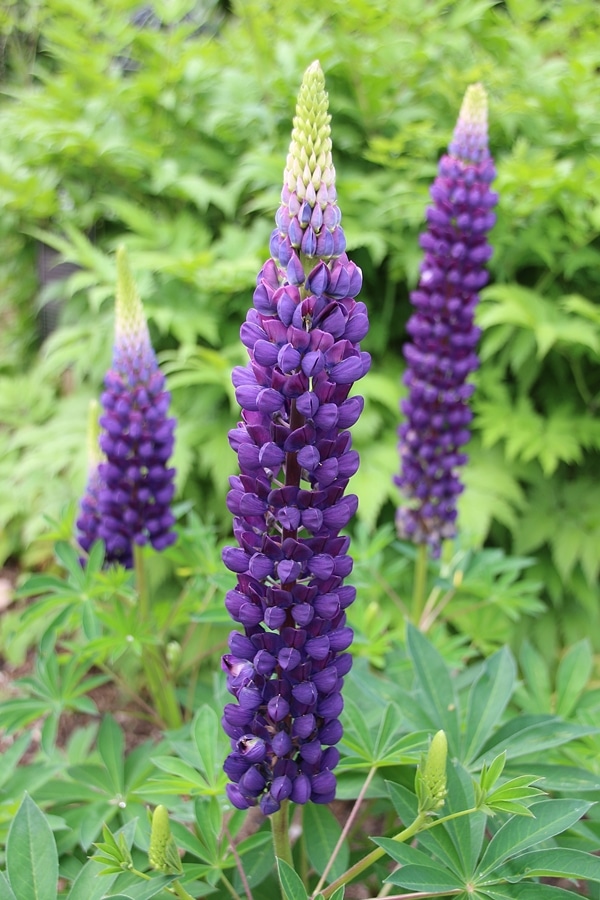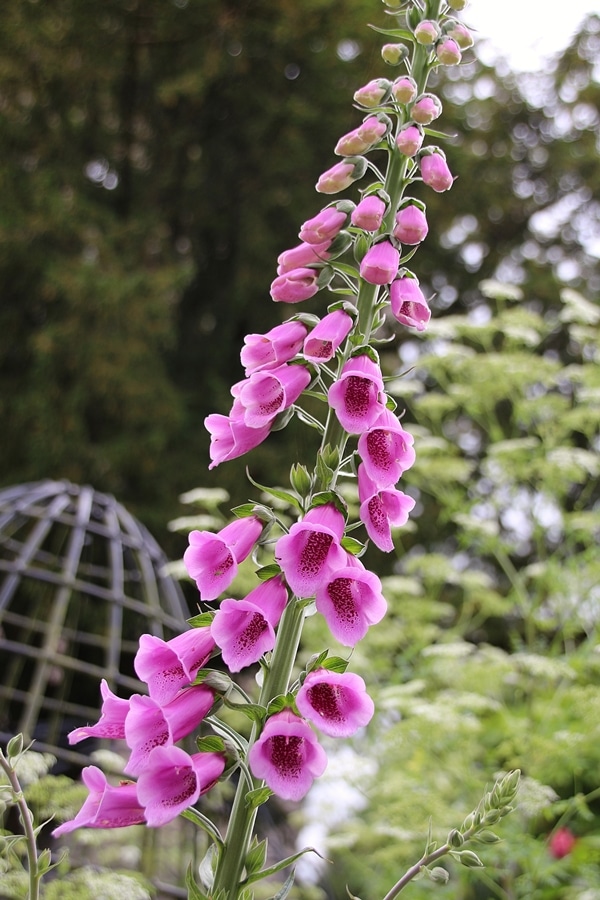 We also visited Blarney House, a beautiful manor on the property with its own spectacular garden, and hiked out to the nearby lake as well.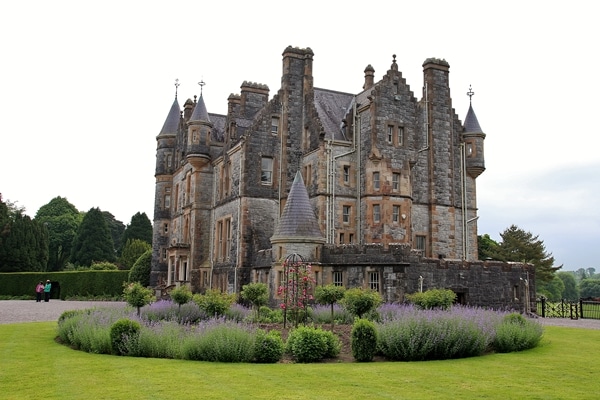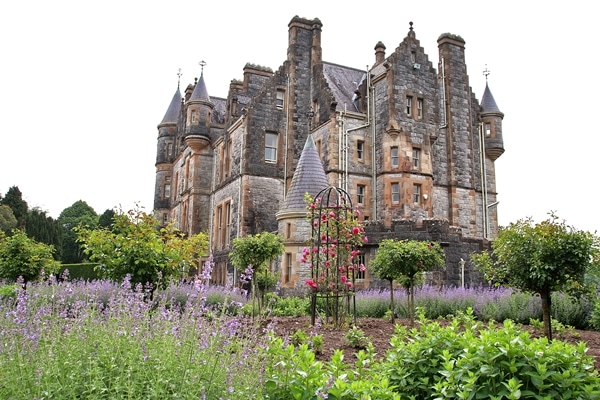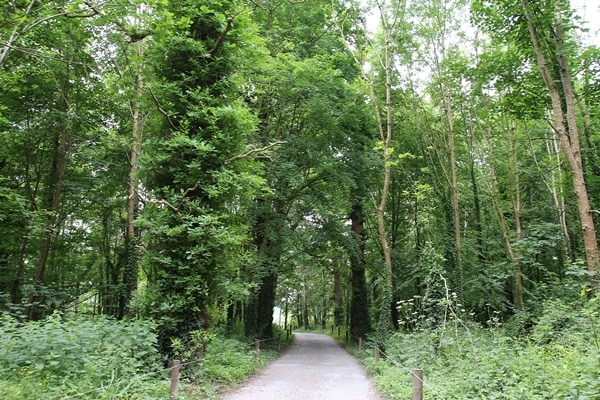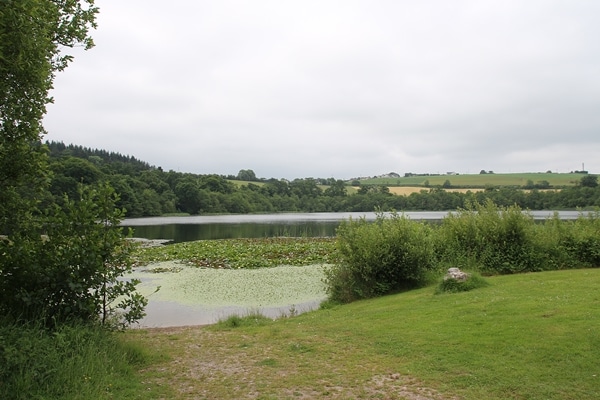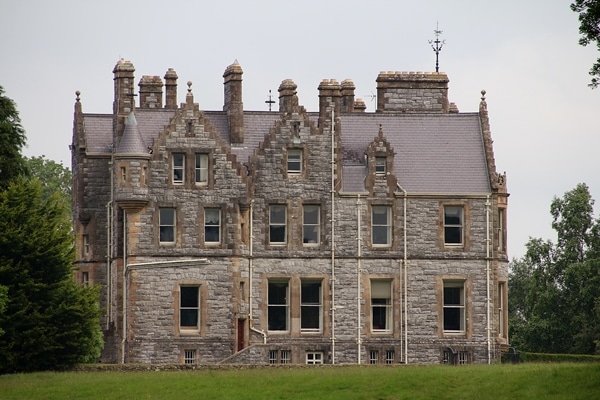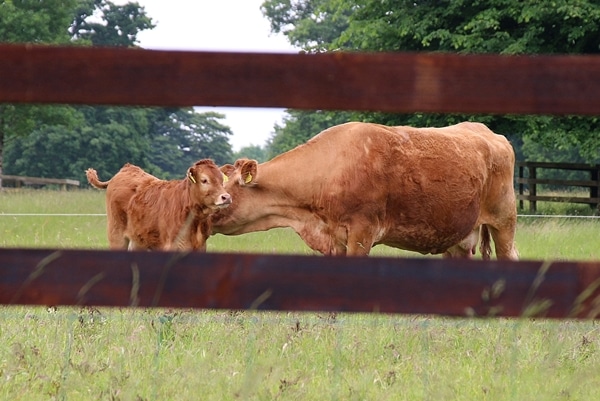 The Herbaceous Border is also gorgeous!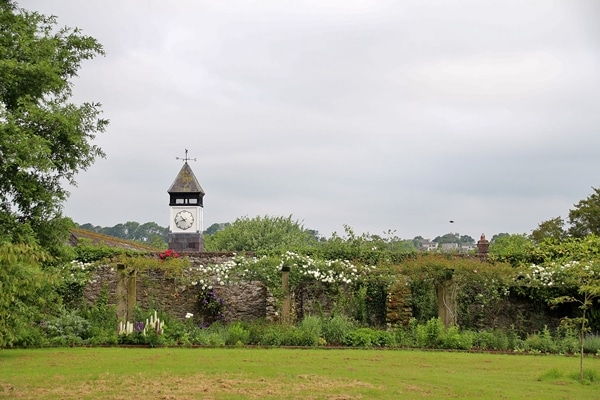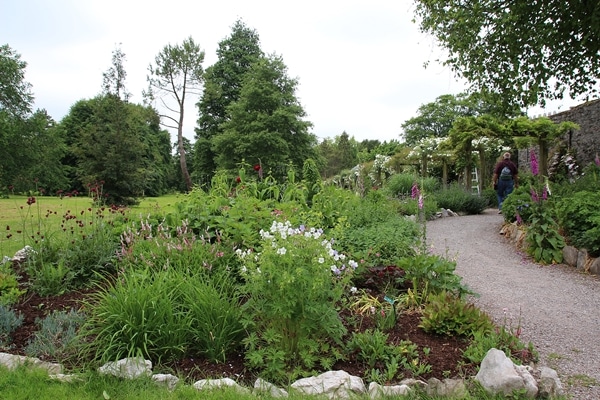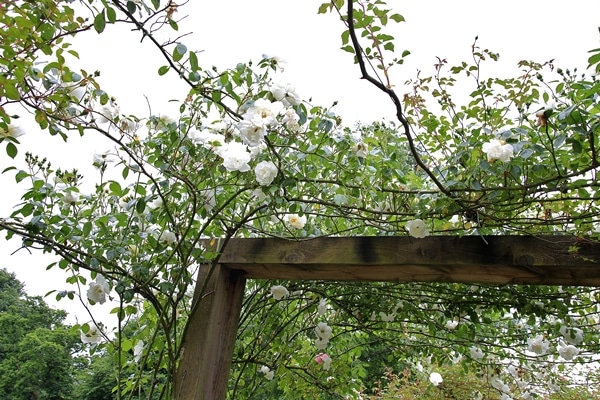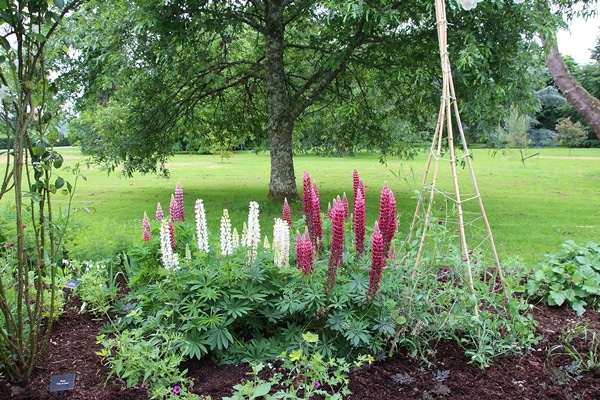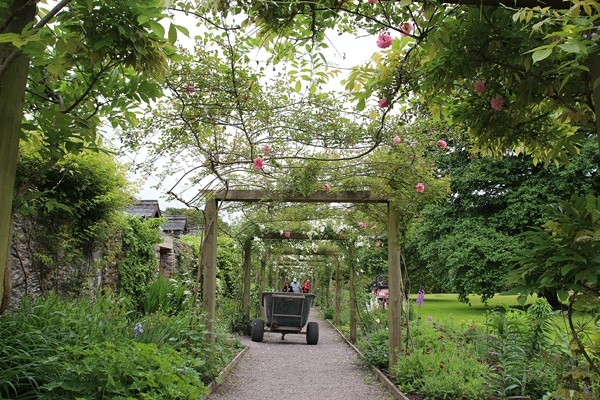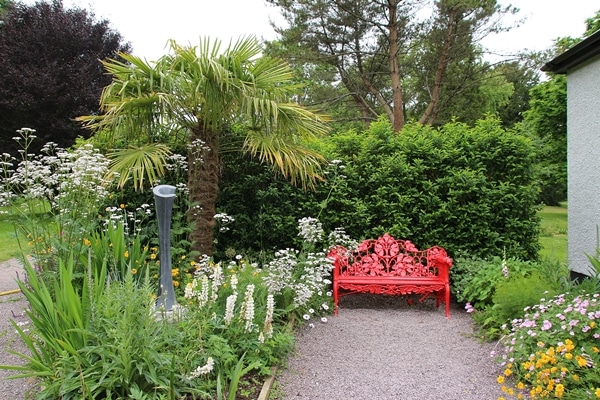 After quite a bit of walking, we took a short break at the Coach House Café where mom and I shared a fruit scone with fresh whipped cream and raspberry jam. It was the scone of dreams, crusty on the outside, light and tender on the inside. Mmmmmm.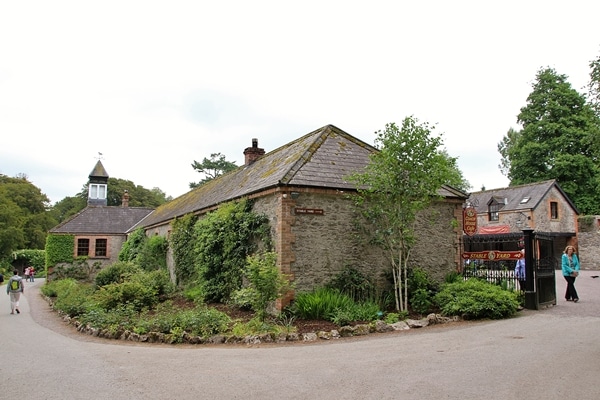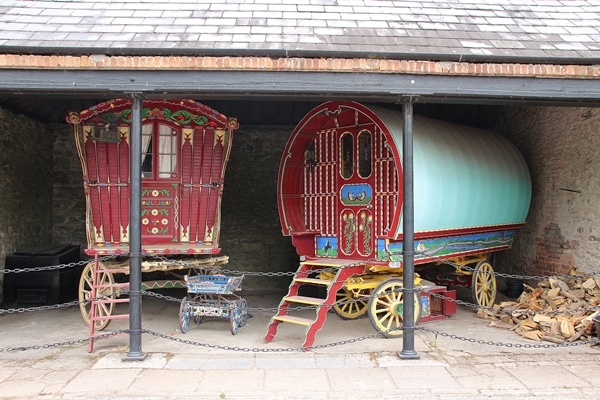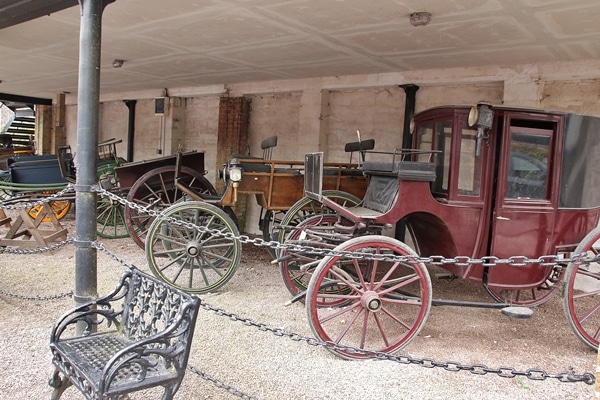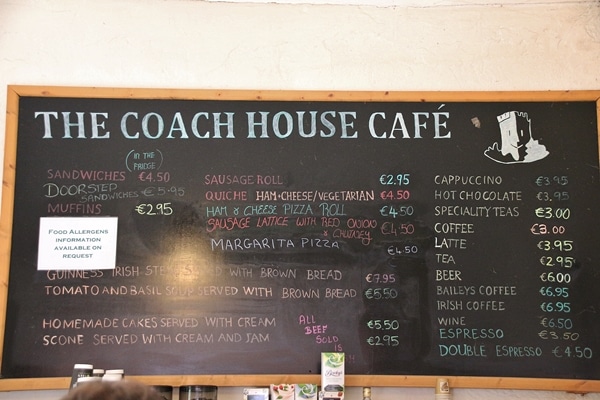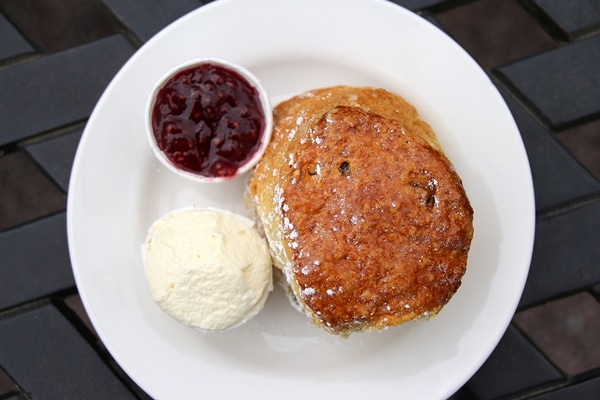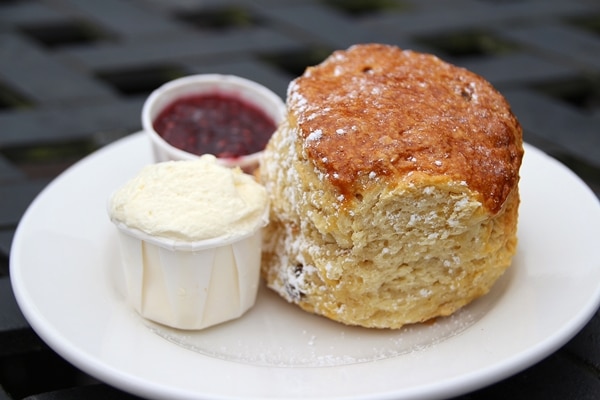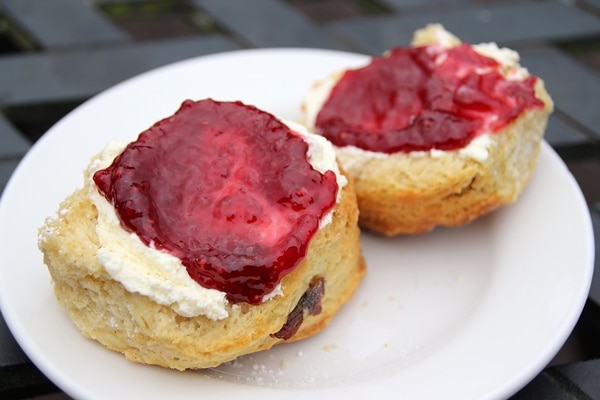 I didn't kiss the Blarney Stone, but I'm pretty sure I already have the gift of gab, so not much lost there. I was really impressed to see how much more there is to see at Blarney Castle other than the obvious castle.
We left Blarney and drove through Cork on our way to Waterford, the oldest city in Ireland. It was discovered by the Vikings, and to be honest has an older, more run down look than some of the other cities we visited.
We had a bit of time to grab a bite to eat before our tour of Waterford Crystal, so we headed toward the River Suir in search of a cafe or quick serve restaurant. We asked a local who suggested Berfranks, just another block away.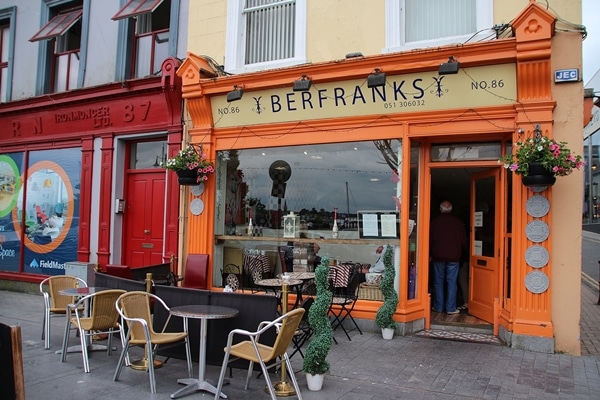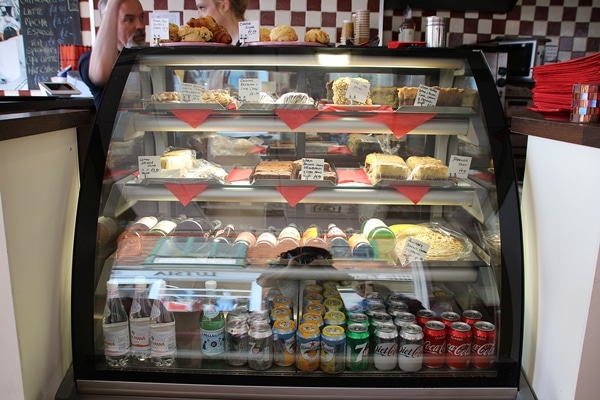 It was exactly what we were seeking, a simple but tasty looking menu, classic rock by way of AC/DC, Ozzy Osbourne, and the Eagles pumping through the speakers, and red and white decor that was reminiscent of my very favorite mouse, Minnie.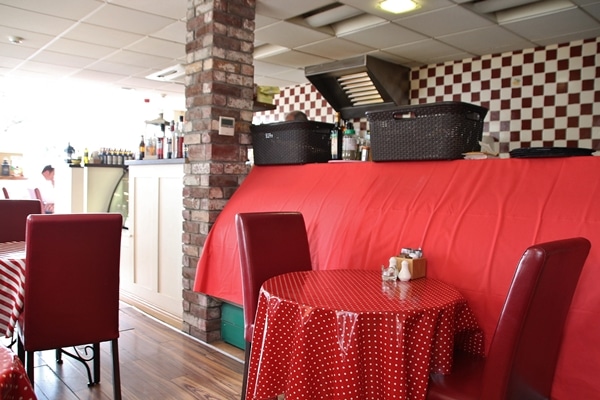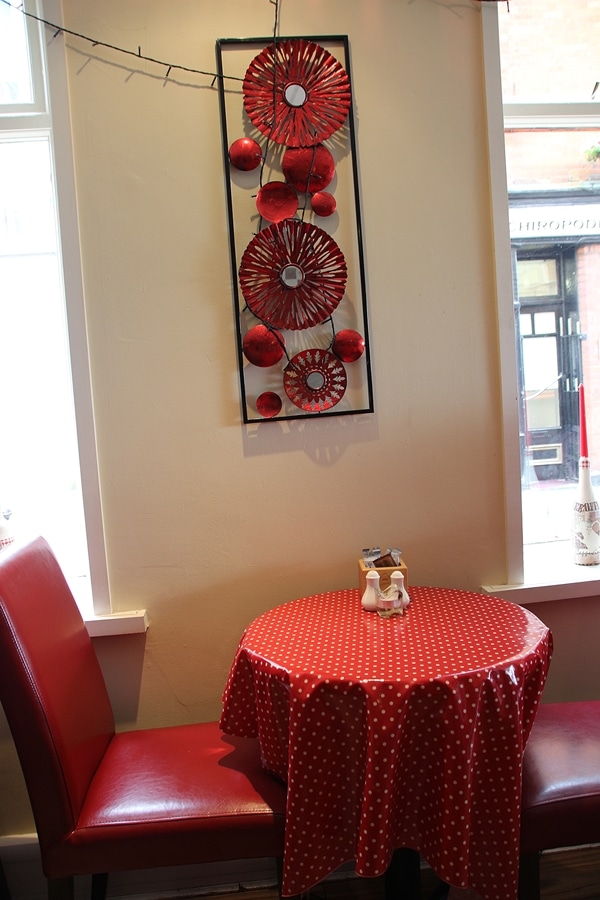 The space is pretty small with an open kitchen and some outdoor seating as well, but it was too chilly to sit outside today. Service was a tad slow, and I suspected the waitress was being trained because the chef kept explaining things to her.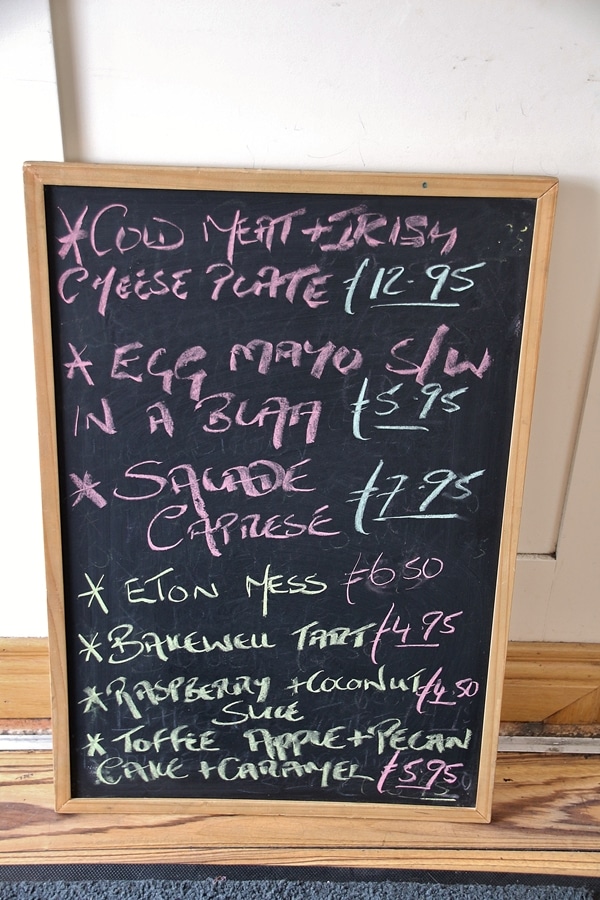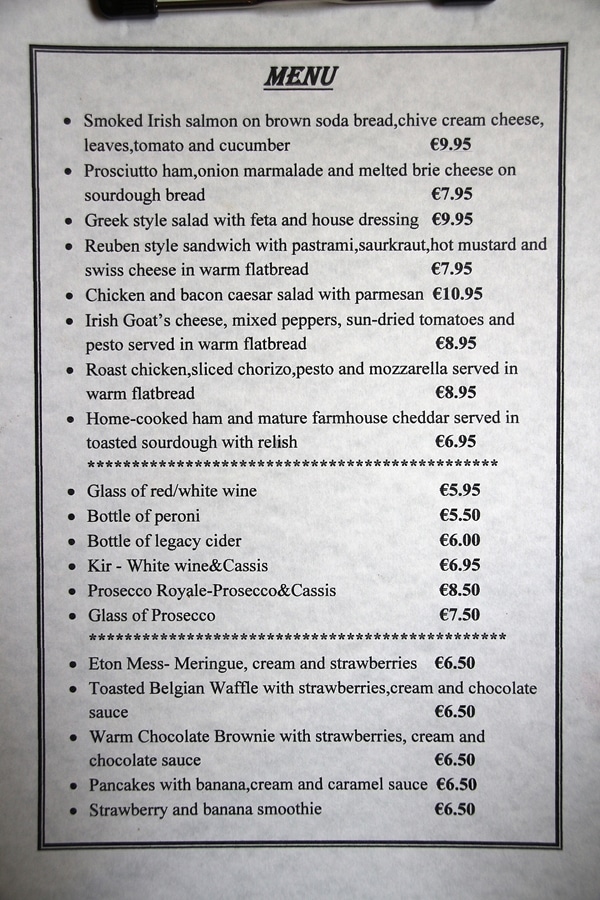 We tried a couple different flatbread sandwiches. Mom and dad both got the Reuben style sandwich with pastrami, sauerkraut, hot mustard and Swiss cheese (nix the cheese for mom). They both liked their sandwiches, but the chips served on the side were incredibly stale.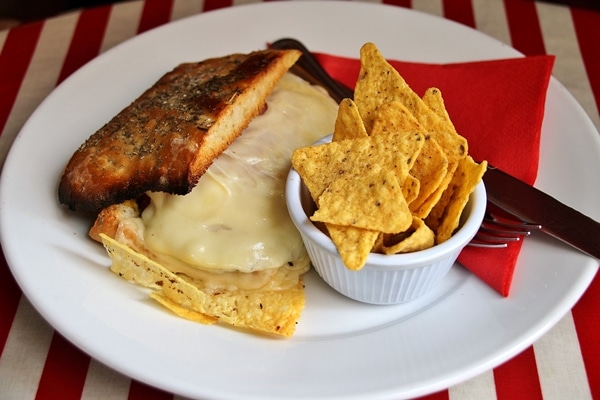 I got the Irish goat's cheese, mixed pepper, sun-dried tomato, and pesto flatbread sandwich. This is a nice vegetarian option with loads of goat cheese. I enjoyed my sandwich, which was served with average but decent coleslaw on the side.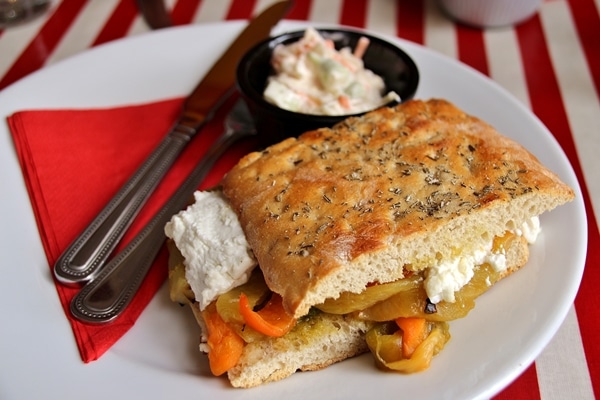 It was nearly time to tour Waterford Crystal. Most of the crystal for Waterford is actually not made in Waterford anymore, but some pieces are still made here, and we had the opportunity to learn more about the process.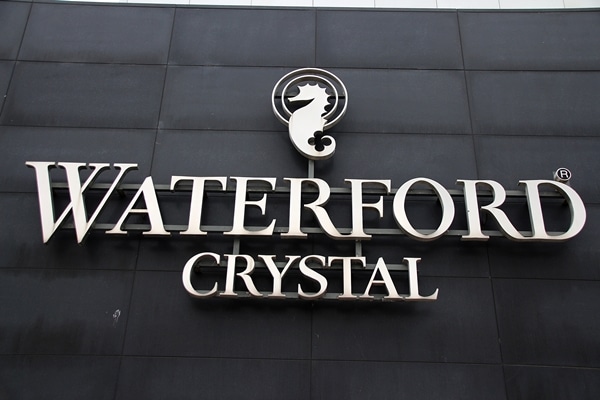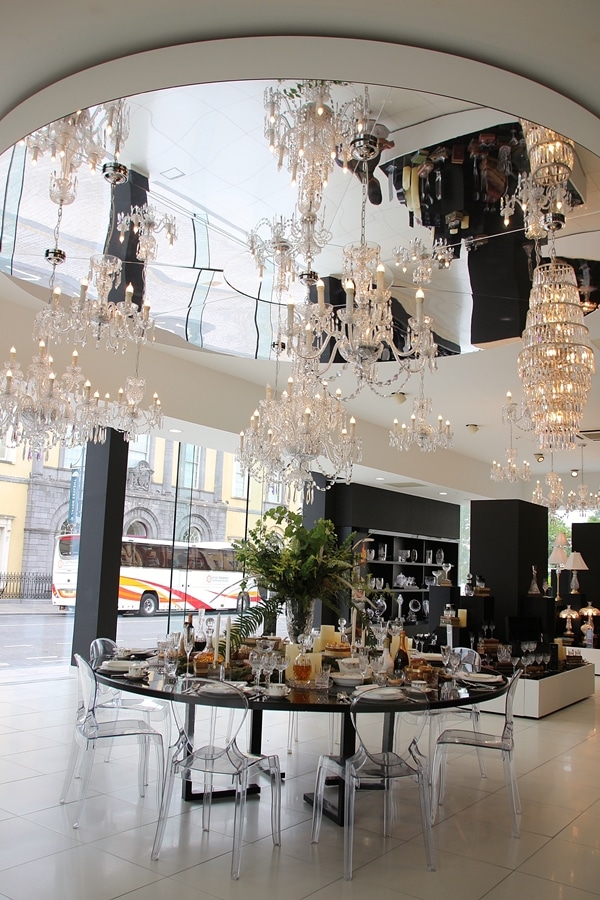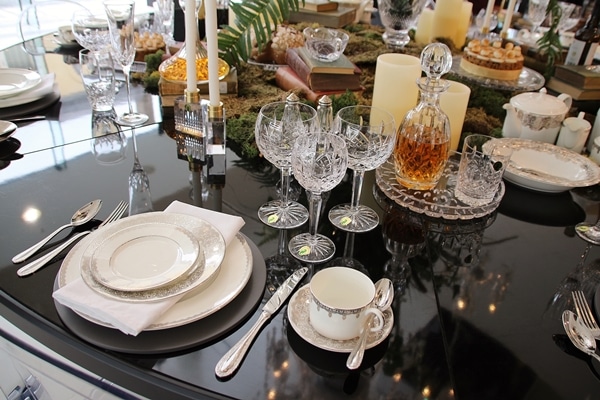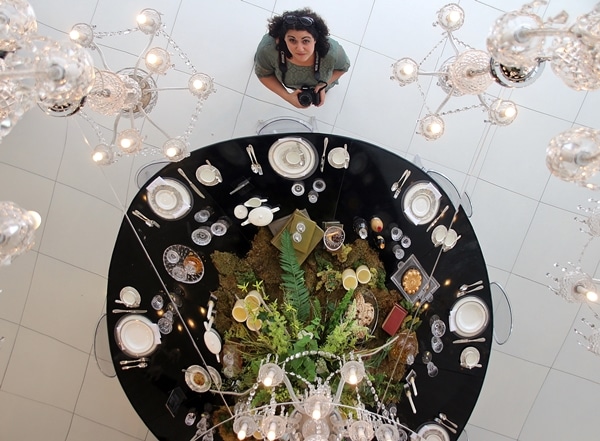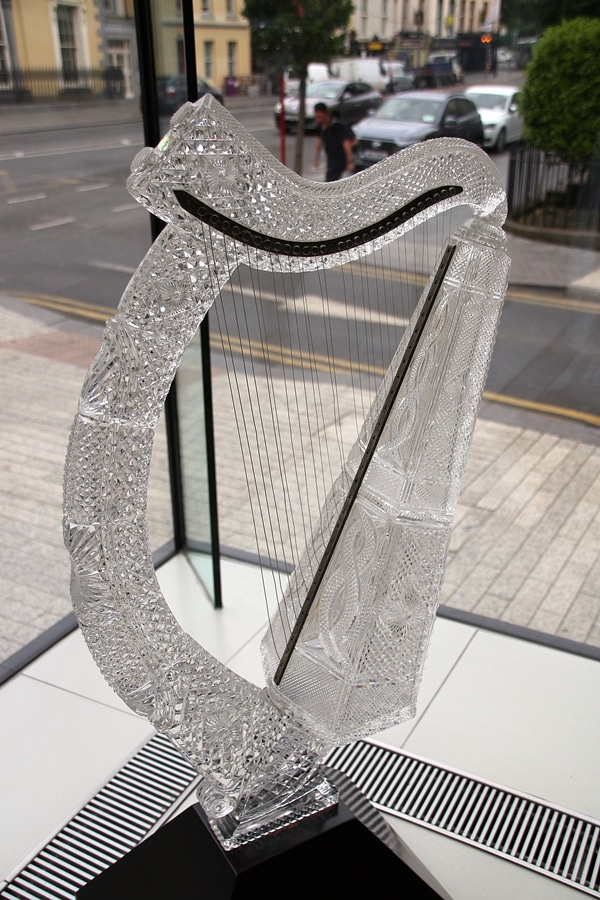 There are four particular skills: blowing, cutting, sculpting, and engraving. It takes 8 years as an apprentice to master a single craft, so you basically have to pick one and stick with it. I was very impressed watching the artists work. It made me understand why good crystal really costs as much as it does.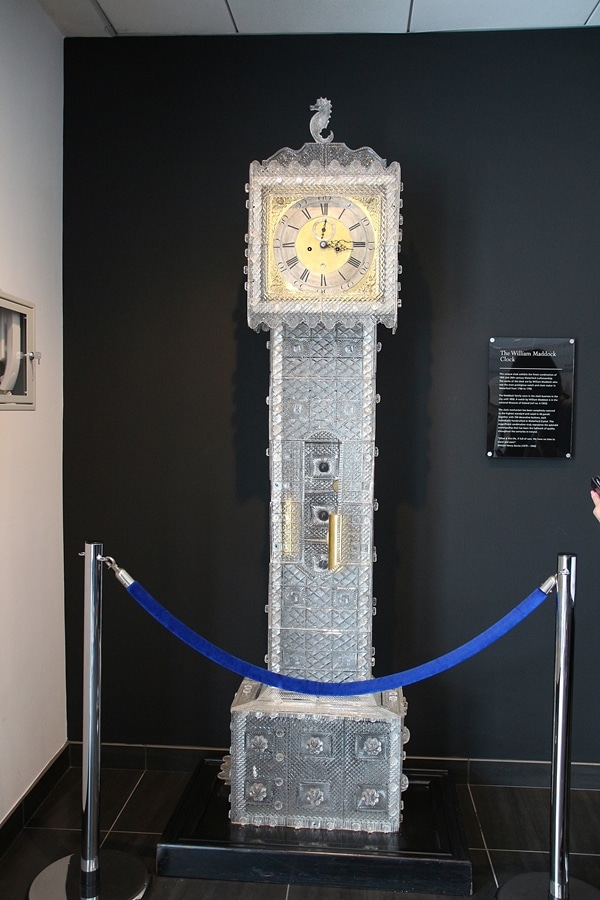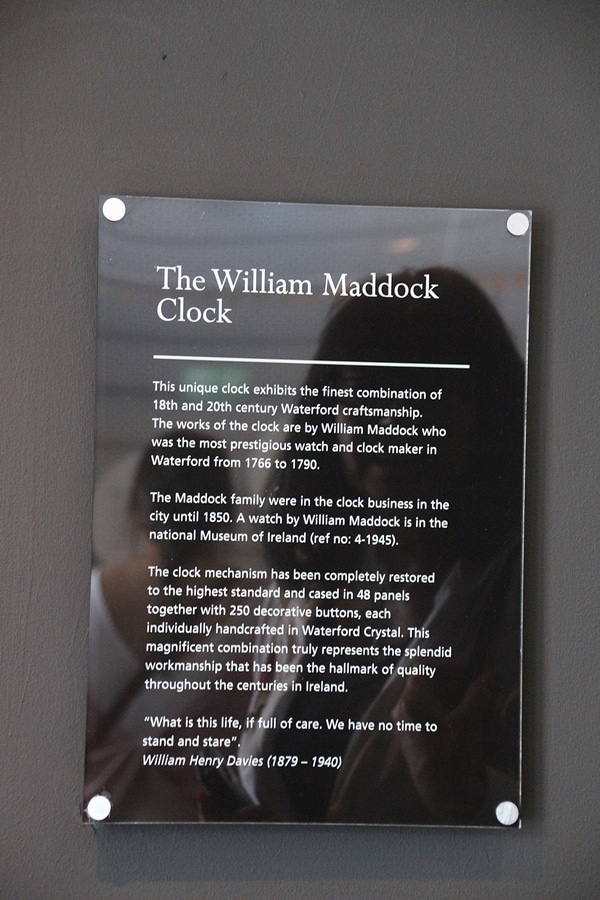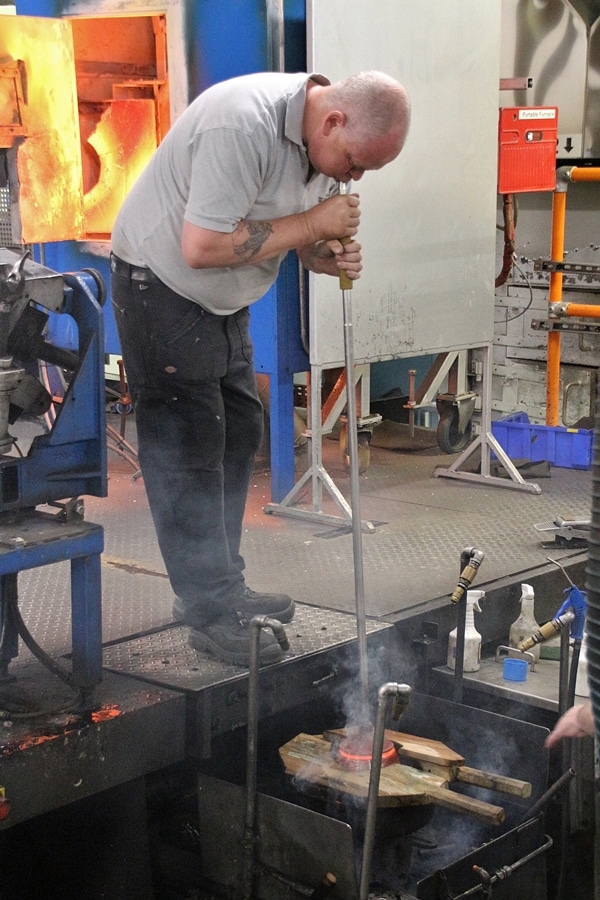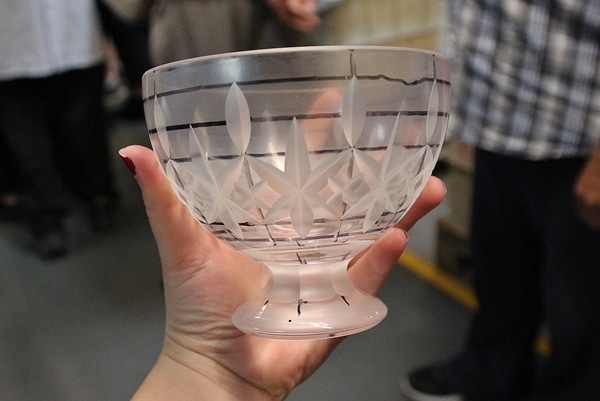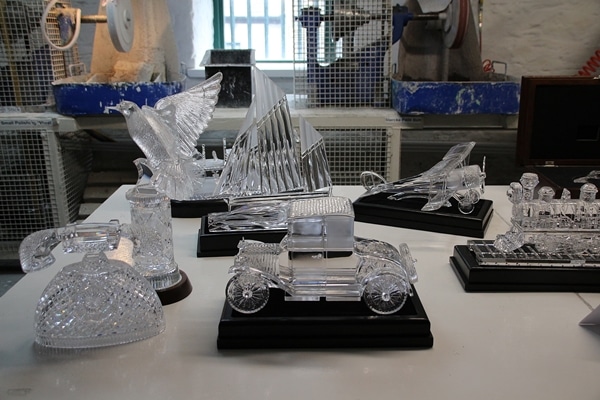 Kilkenny was our next stop. We'd be spending the night at Hotel Kilkenny, a 15 minute walk from town. The hotel had a cute lobby, and super friendly and helpful staff.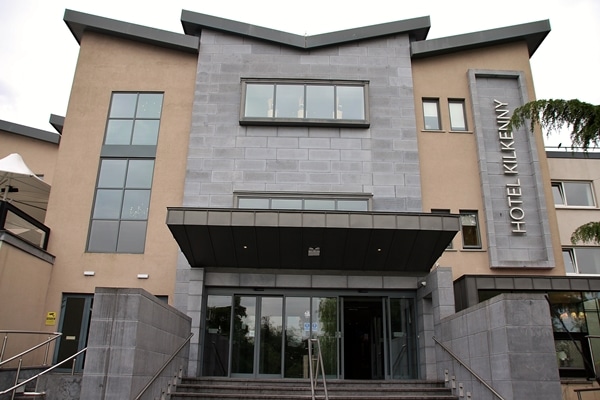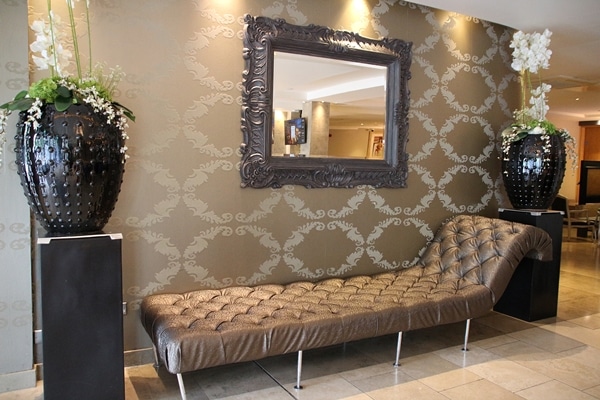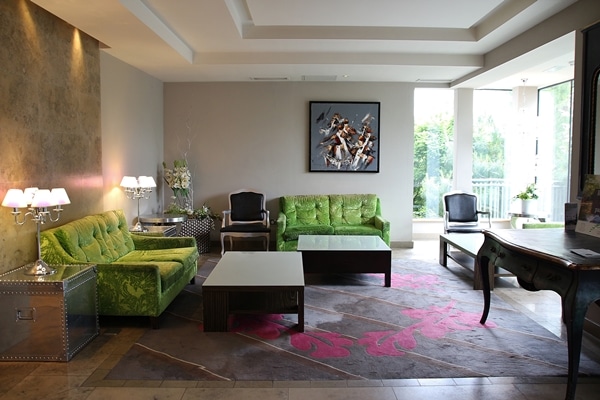 The room was nice and comfy, but very hot. The staff immediately brought up a fan for us when we called down for one! The TV was smaller than some of the other hotels, and it was mounted in the corner. It was also hard to figure out how to use, and didn't have many channels. Fortunately, the shower had better water pressure than our previous hotel in Killarney. You also needed key card access on each floor to access the hallways for the rooms, which was a nice added layer of security.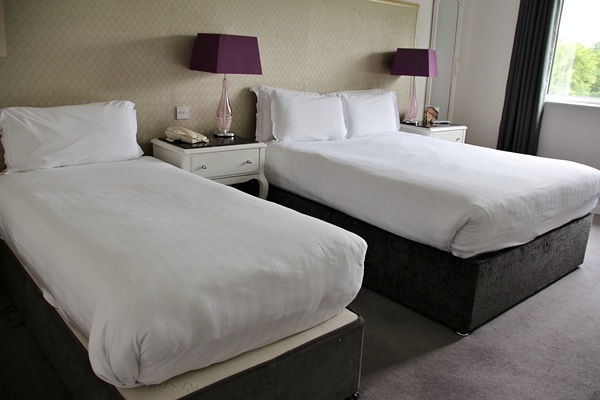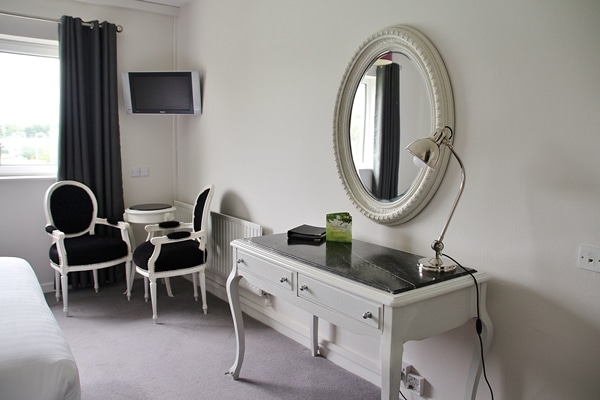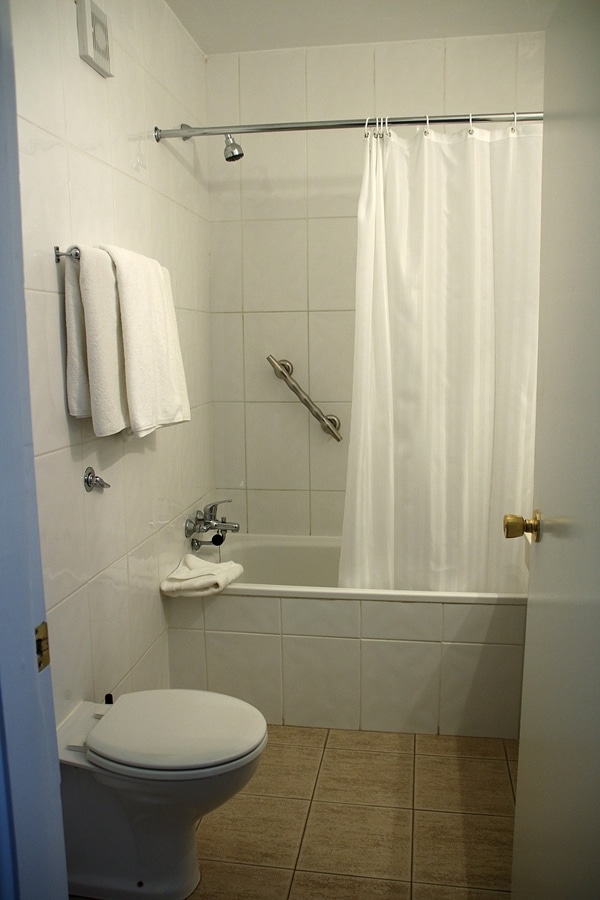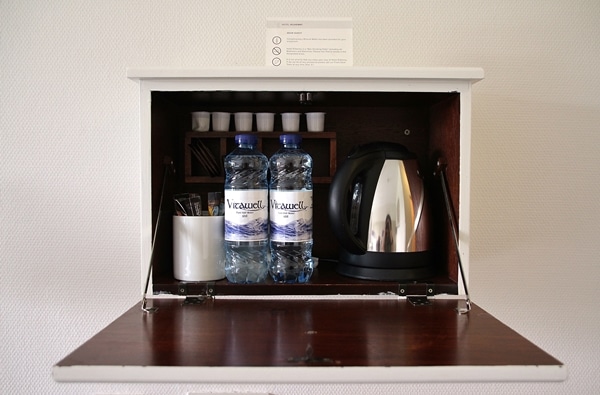 While the rest of the group was at an Optional Experience we had passed on, our family headed into town on foot to explore this medieval village and grab some dinner. We passed by St. Kieran's College, which is quite beautiful, and worth a look.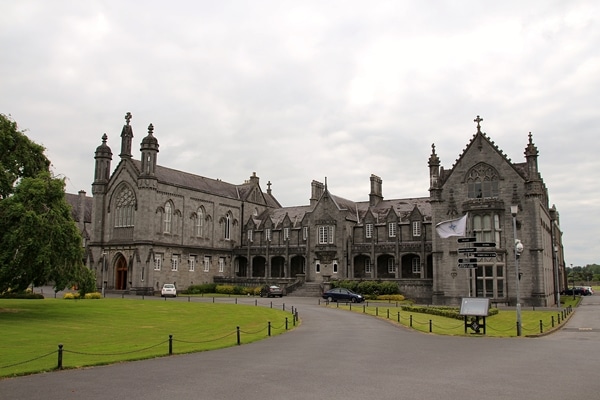 Our next stop was Kilkenny Castle, which is absolutely stunning. It was built in 1195, and is what you envision when you think of a typical castle. In 1391 the Butler family purchased the castle where they lived for over 500 years.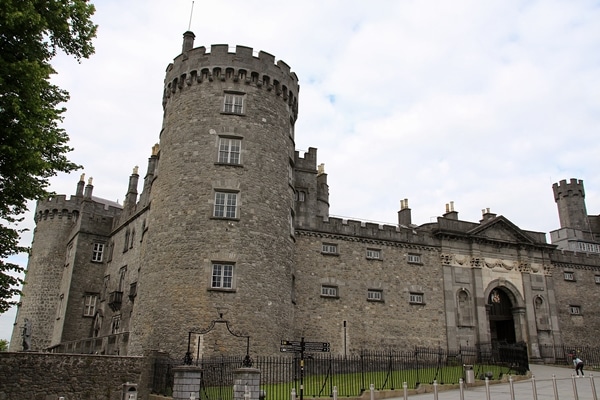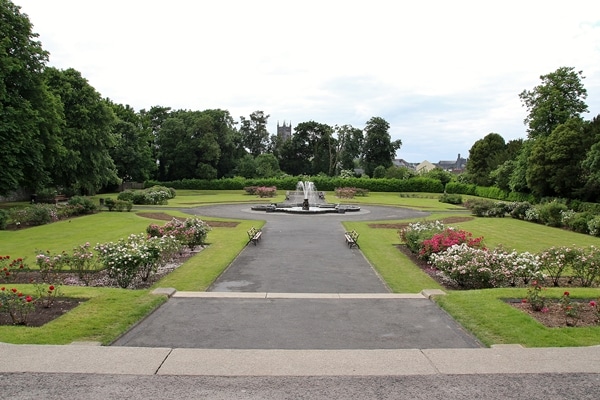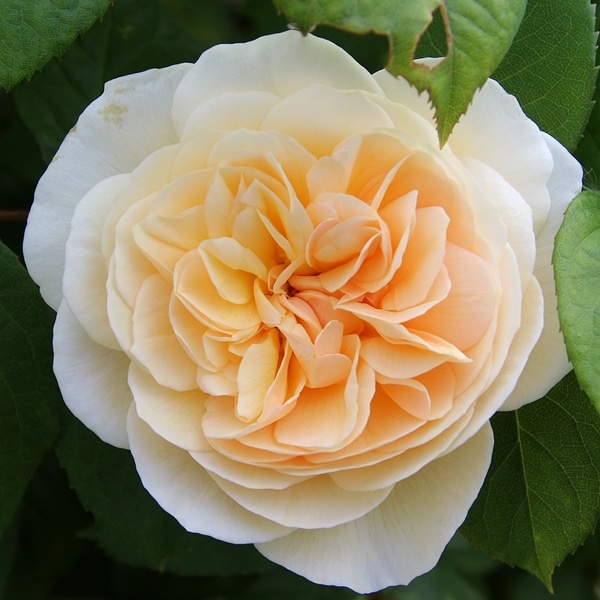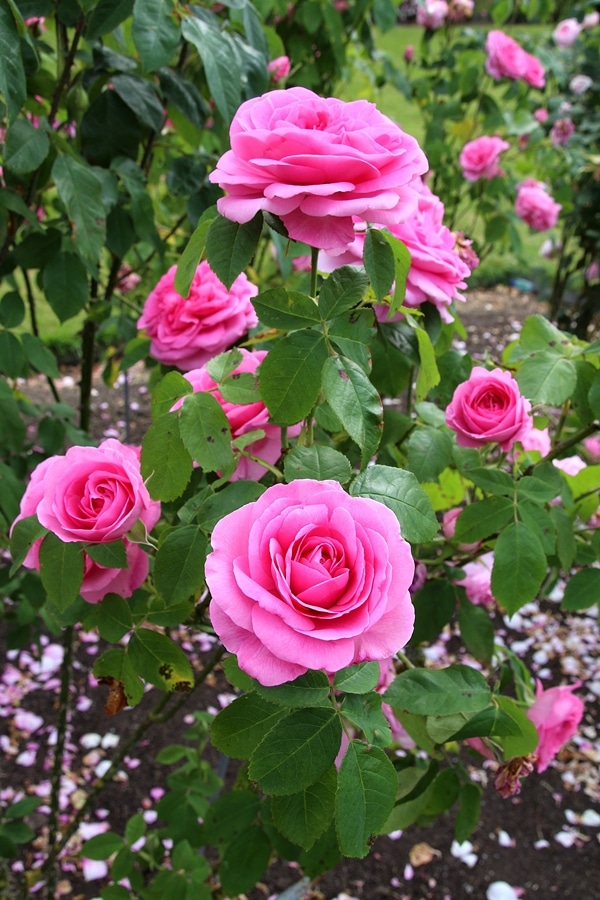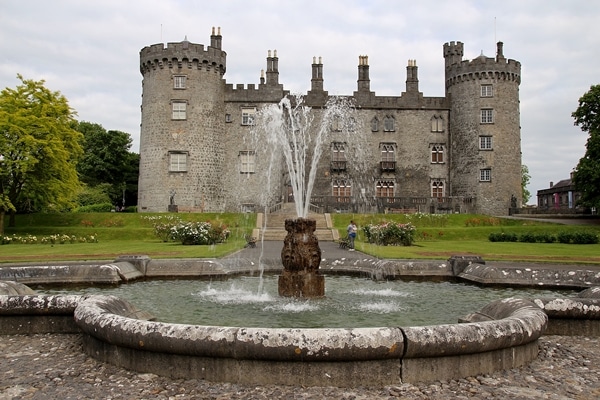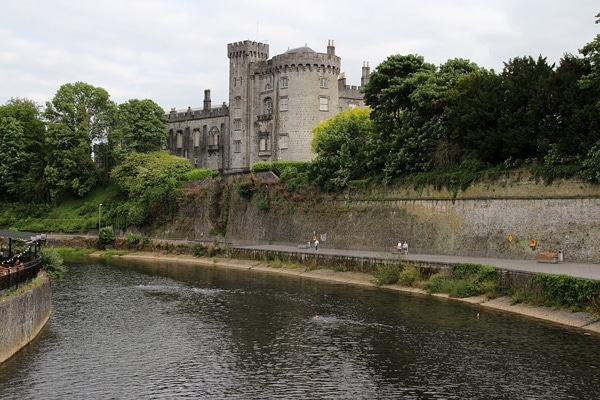 We checked out more of this small and quaint town where my personal favorite Smithwick's Ale is brewed.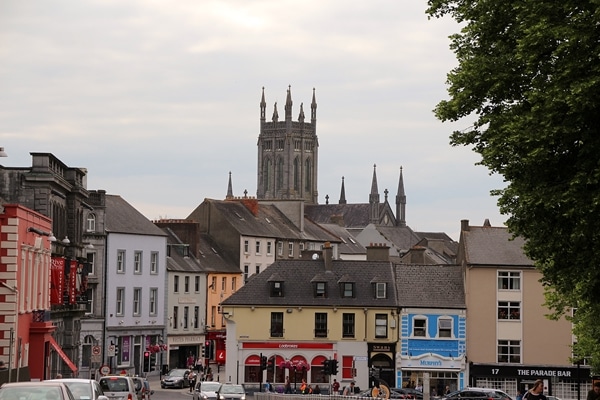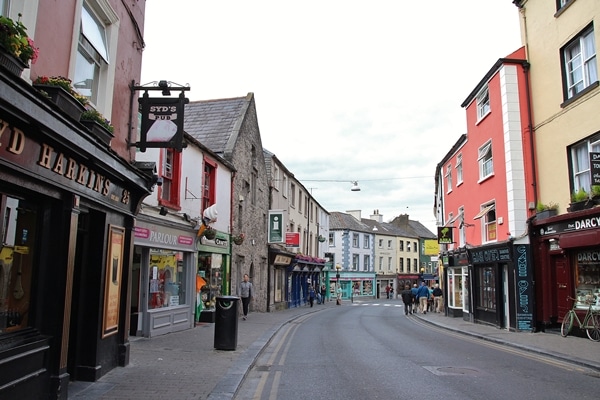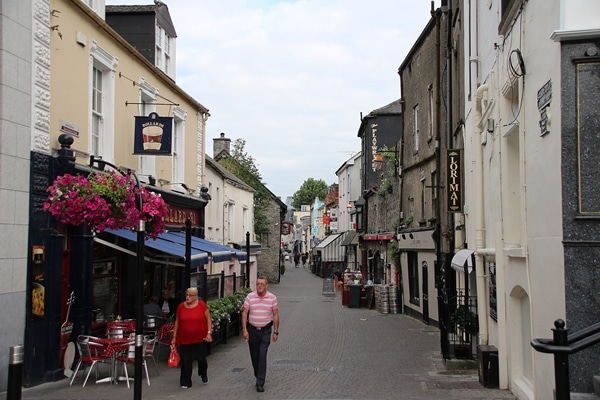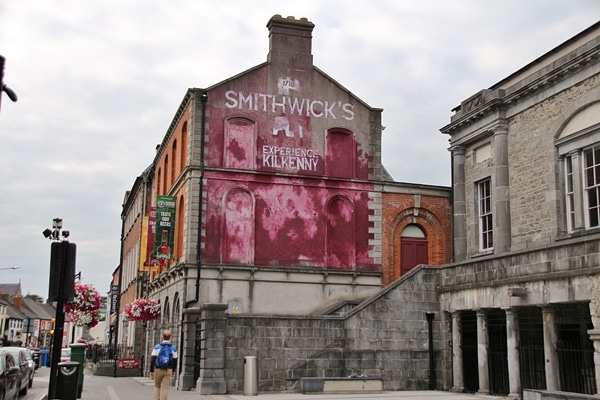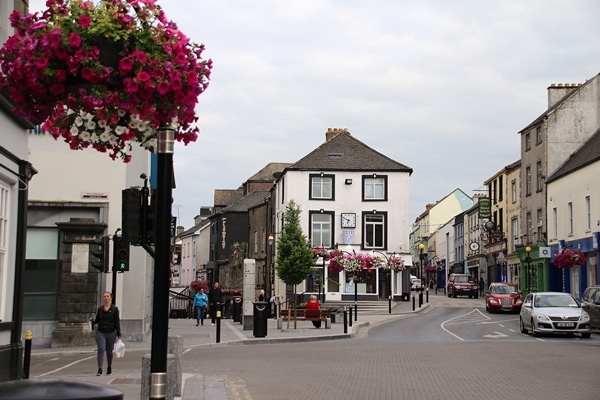 A local shop owner made a couple suggestions for popular dinner spots, and we headed to Langton's where they have an early bird special that lasts until 7:30 pm. The a la carte menu is also available.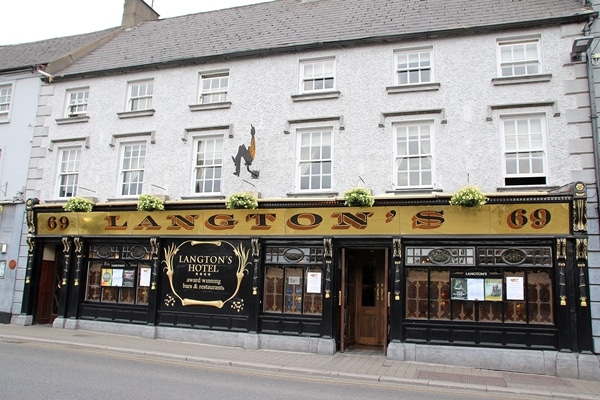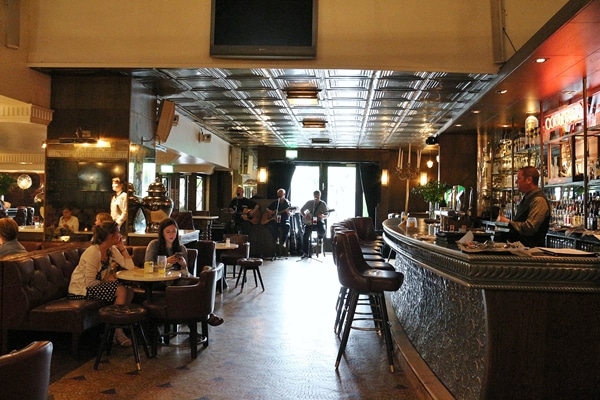 The special includes 2 courses, either appetizer and entree or entree and dessert. We all went with appetizer and entree.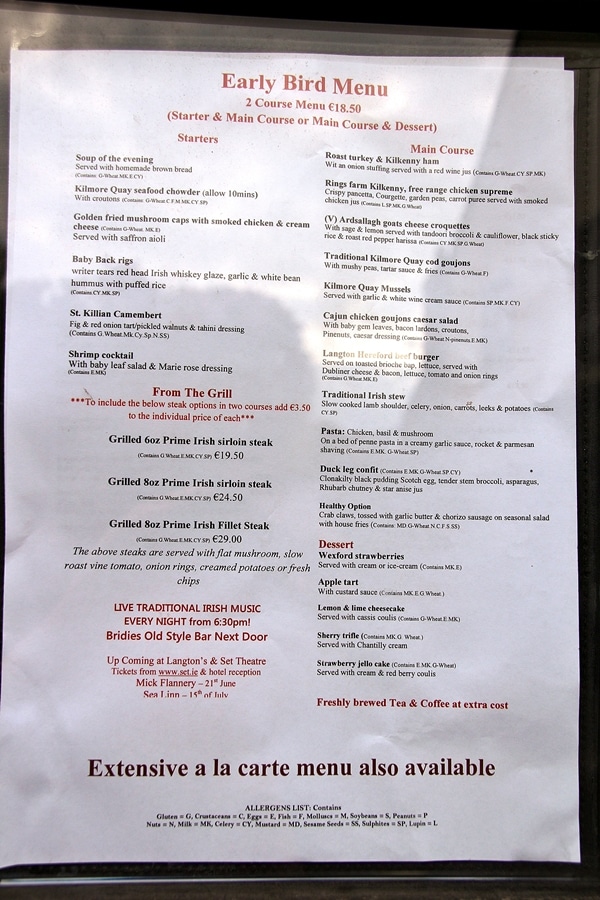 Pints of Smithwick's were the obvious way to go in the town where it's brewed. We perused the menu and narrowed down our choices.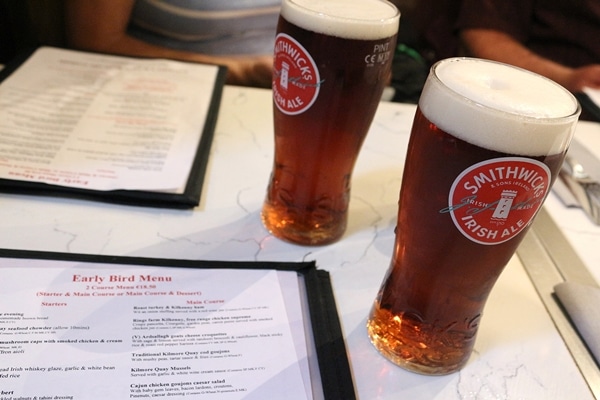 Our server recommended the St. Killian Camembert tart with fig, red onions, pickled walnuts and tahini dressing to start. I thought it was pretty good, but not mind-blowing.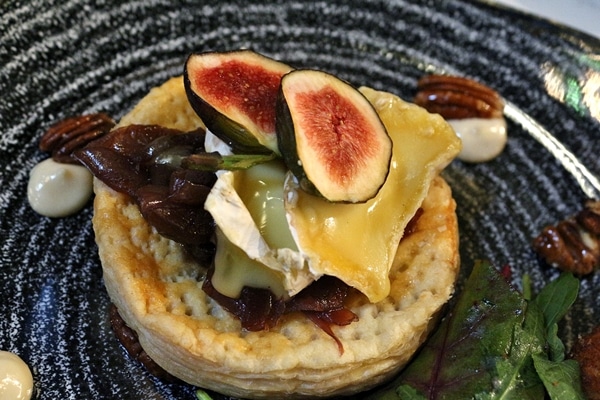 Mom tried the shrimp cocktail, which was quite different from American shrimp cocktail. The shrimps were tiny, and tossed in a Marie rose dressing. It could have used a bit more flavor. It wasn't bad, but nothing special either.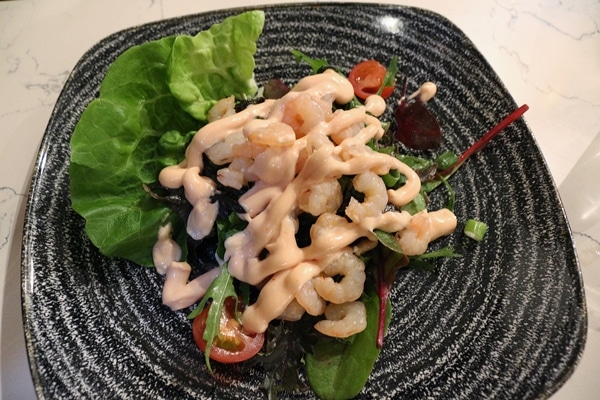 Dad got the golden fried mushroom caps with smoked chicken and cream cheese. It had a bit of tang from the cream cheese, and was probably my favorite of the 3 starters.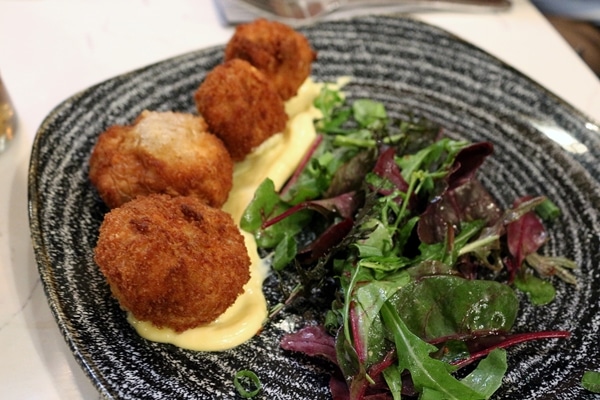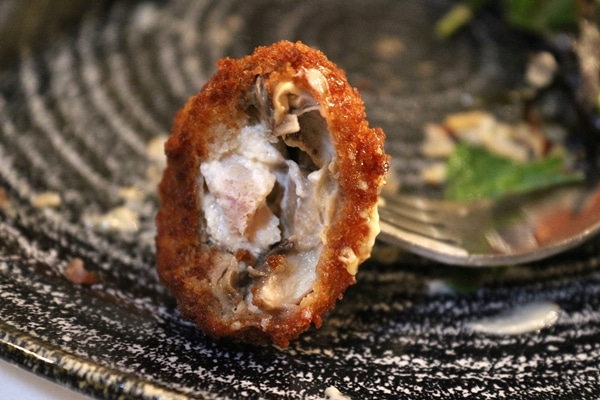 Dad had the chicken, basil, and mushroom penne with creamy garlic sauce, rocket (arugula), and Parmesan shavings. I stole a couple bites and thought it was very good.
Mom and I both got the traditional Kilmore Quay cod goujons (deep-fried fish strips) with mushy peas, fries, and tartar sauce. Although the presentation was lovely, the crust on the fish didn't retain its crispiness for very long. That would be my only complaint. Outside of the lack of perfect crispy texture, the flavor was quite good.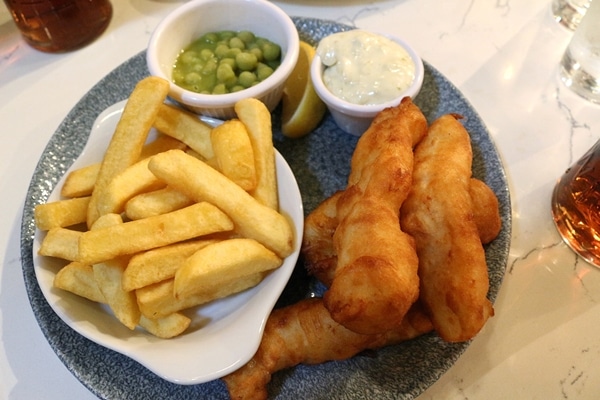 Tomorrow is the last full day of our trip. We'll spend some more time enjoying Kilkenny before moving on to the final couple of stops on our journey. Stay tuned for the exciting conclusion!
Ireland - June 2018