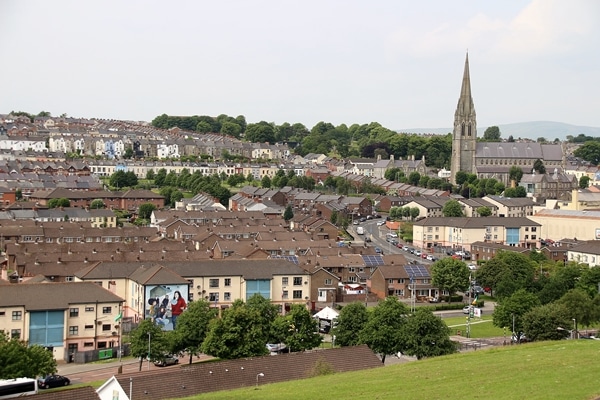 Breakfast at Everglades was particularly nice because there were labels for every single item explaining where they came from, whether it was a particular brand or producer, or even simply the region in Ireland where it was sourced.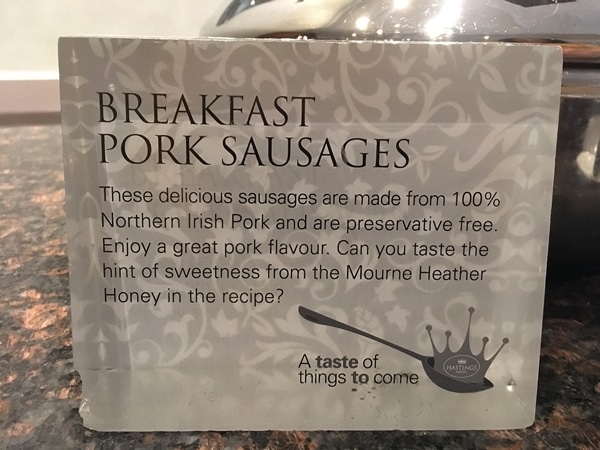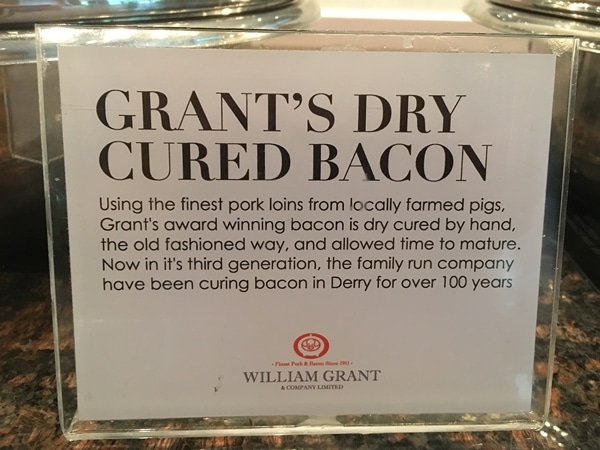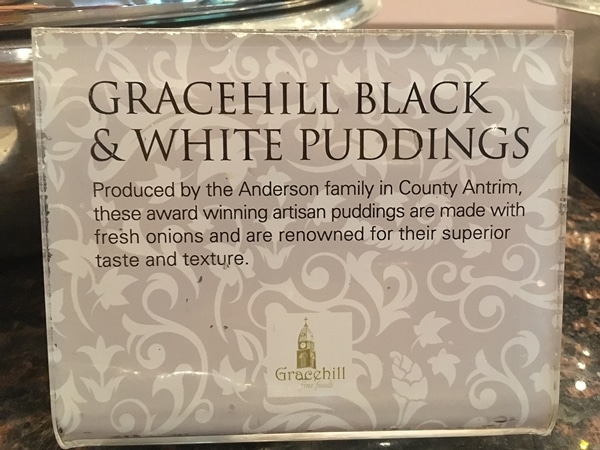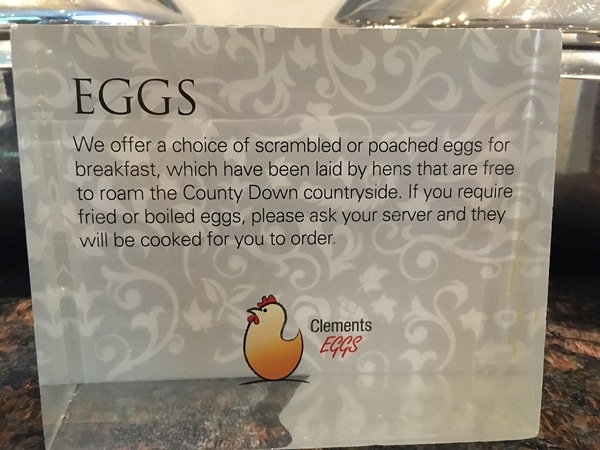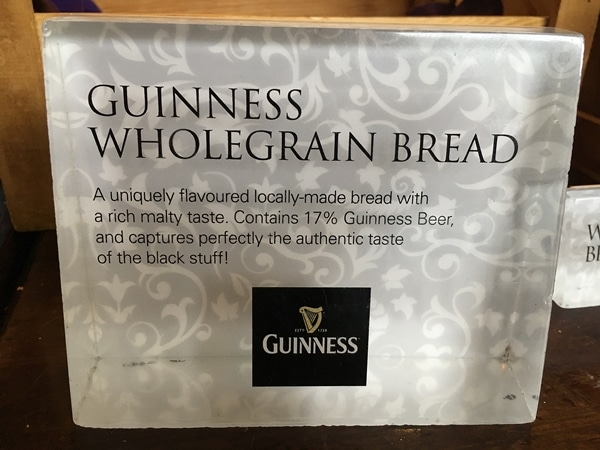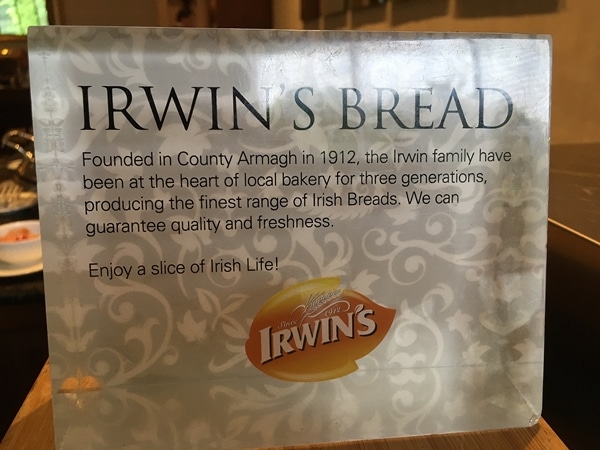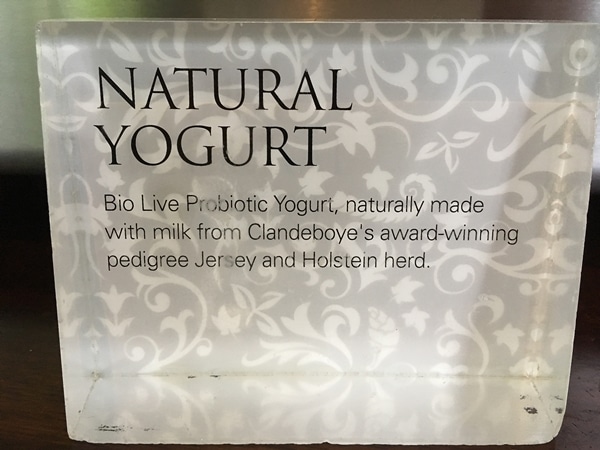 One of my favorite discoveries at breakfast was the toasted Guinness bread, which I slathered with Irish butter and strawberry jam. I absolutely want to try recreating this bread sometime!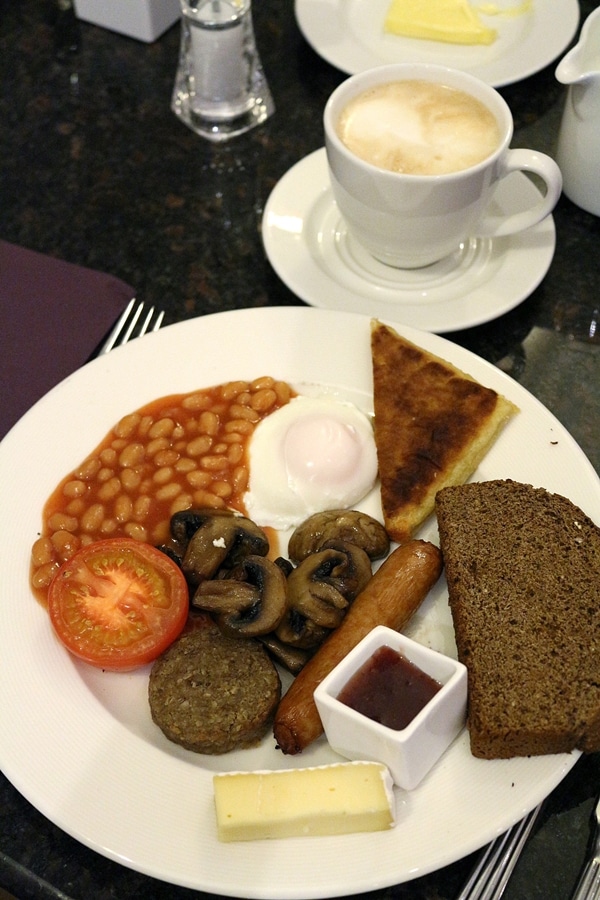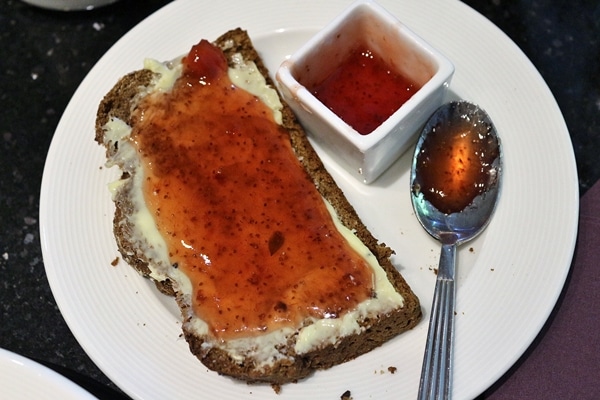 After breakfast we headed out on another Optional Experience, this one a drive around the Inishowen Peninsula with our Local Specialist Peter Moynihan. We would be making a few stops along the way, the first of which was Malin Head, the northernmost point of Ireland.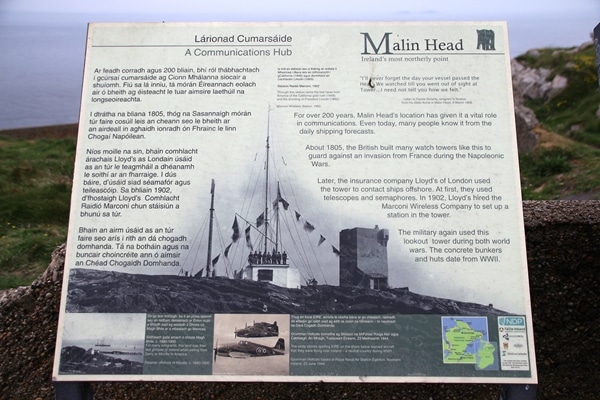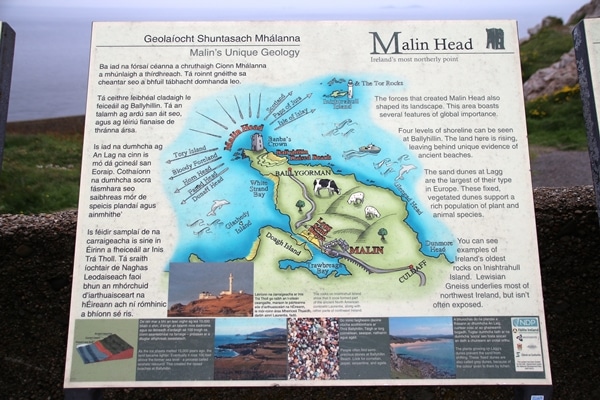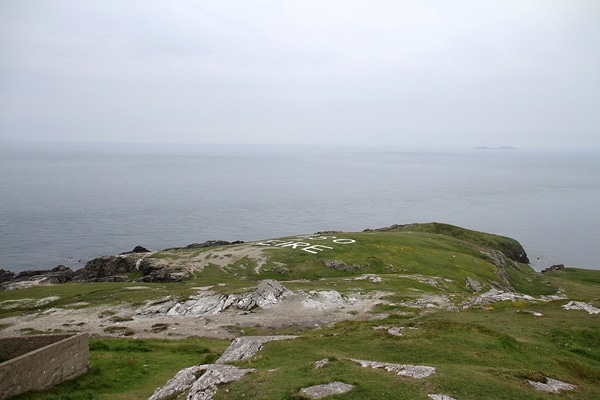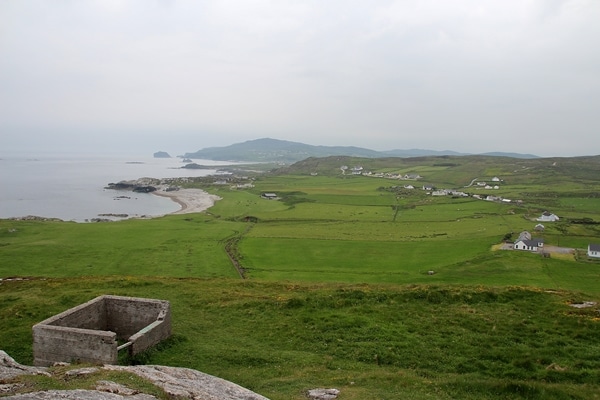 Here we actually saw some filming locations from the recent Star Wars movies. There was a hill where supposedly the Millenium Falcon had landed. Nearby was also Hells Hole, which I was told was another shooting location. We also saw a beach where I'm told Rey was running while holding a weapon (I'm assuming a light saber). I honestly cannot be sure of which scenes these were, and will have to re-watch the movies to figure it out. I don't think Peter was really the biggest Star Wars fan to be sure 🙂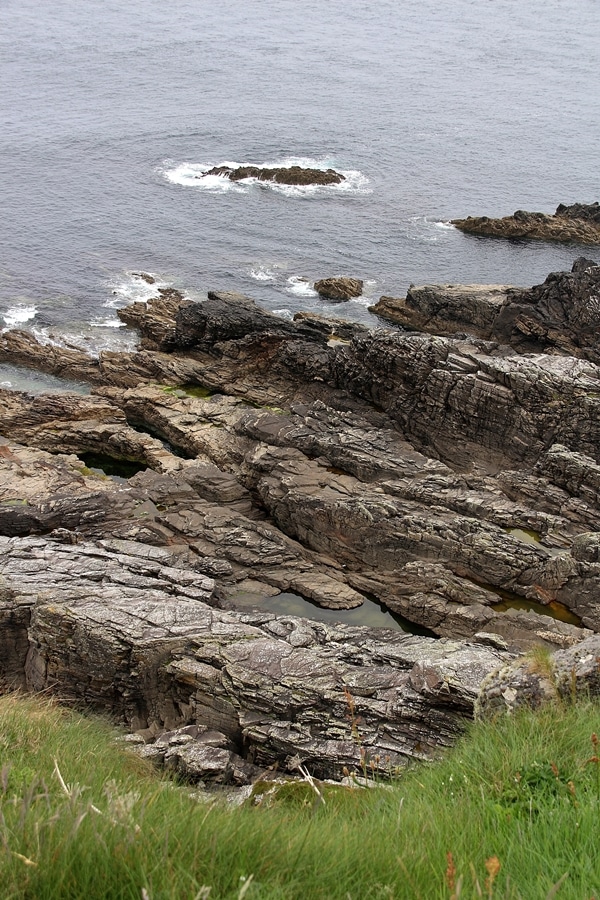 We made a quick stop at the Seaview Tavern for a bathroom break and/or late morning beer. It was a cute space with friendly staff. I particularly loved the old dishes on display.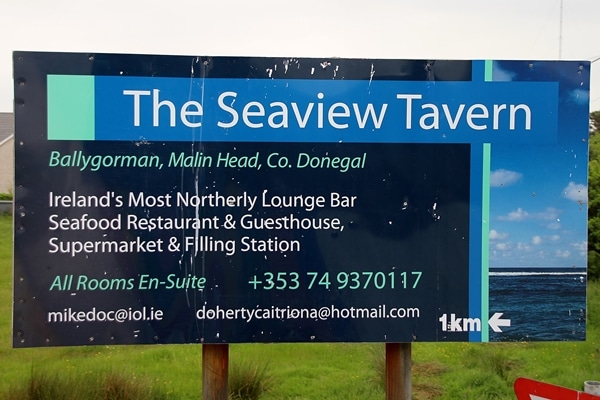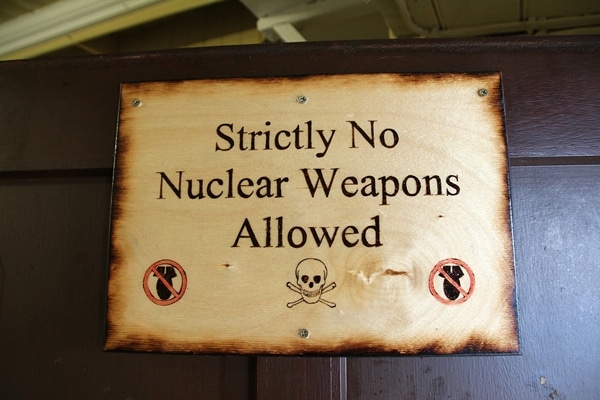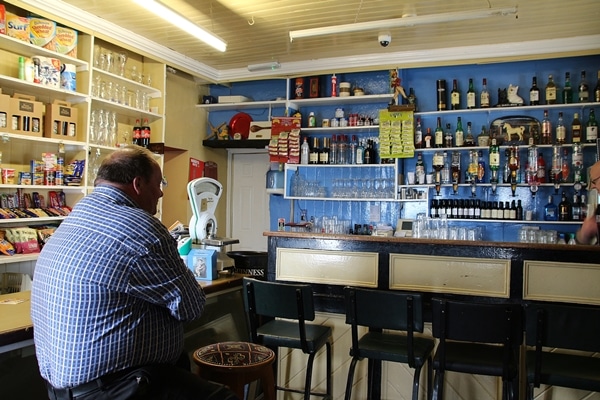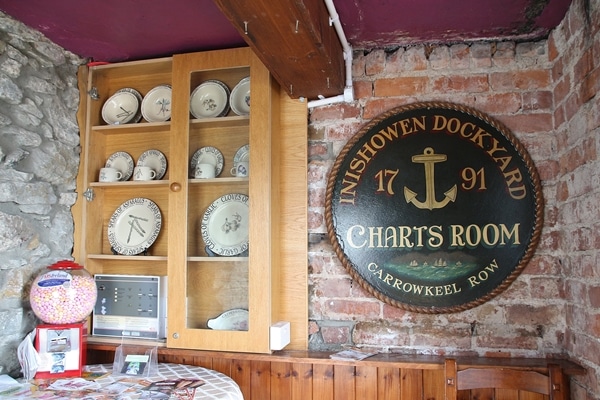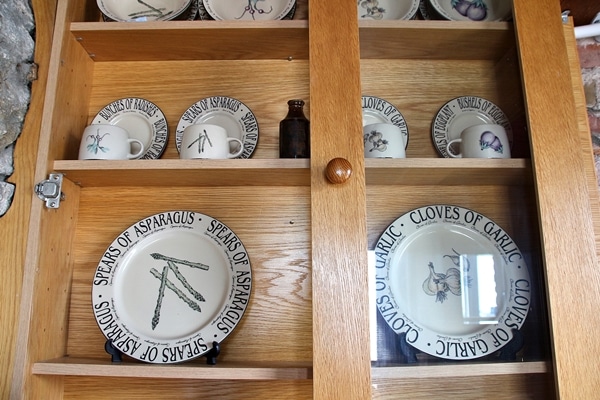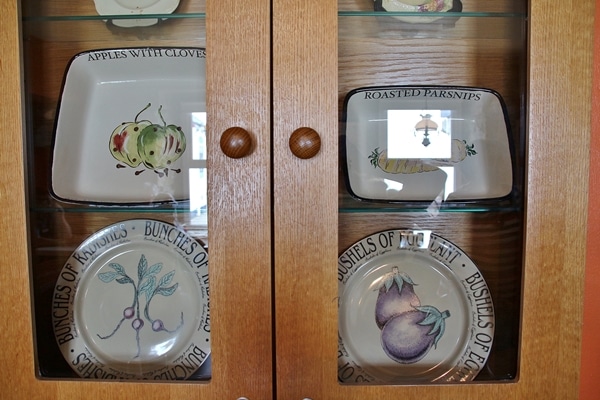 Next we headed to the Grianan of Aileach, a ringfort that dates back to 1700 BC atop an 800 foot mountain. The base is original, but the rest of the fort was restored in 1870. The panoramic views from the fort are absolutely breathtaking, and the fort itself is fun to explore. Photos really can't do it justice. It's incredible up there!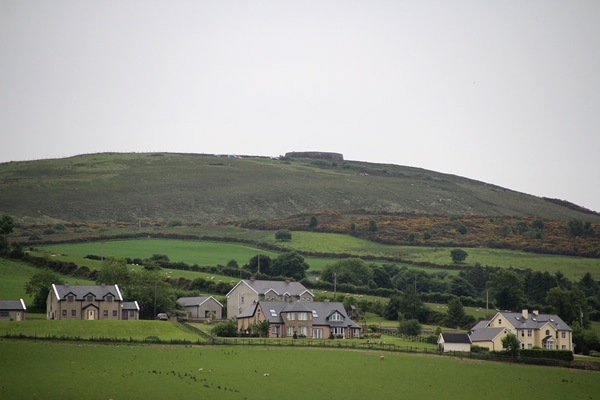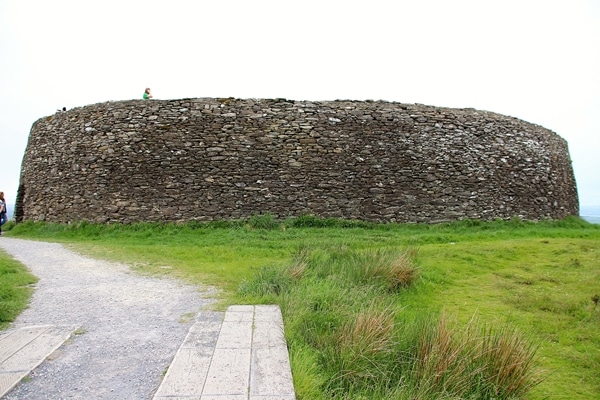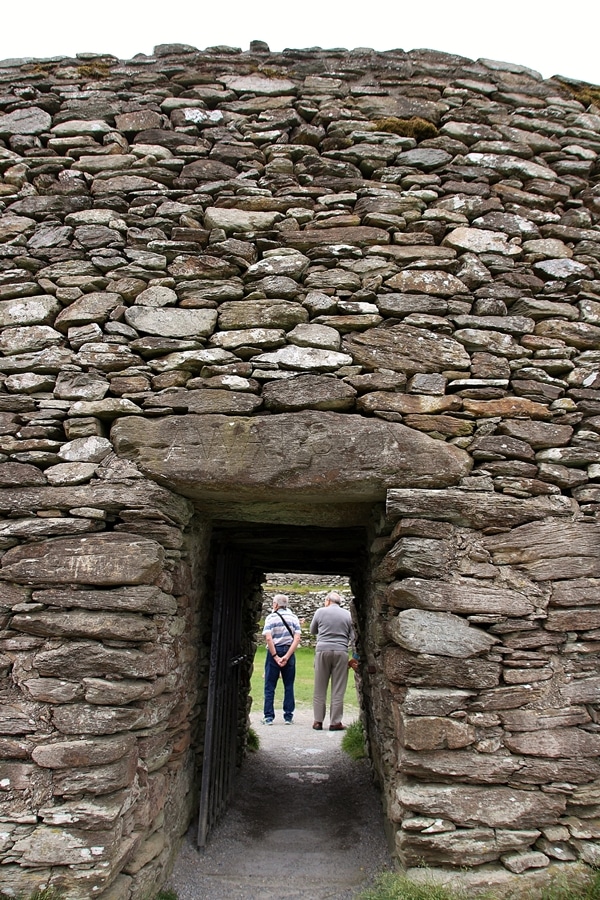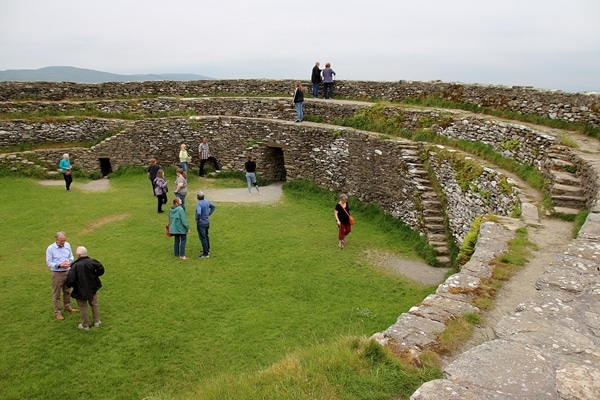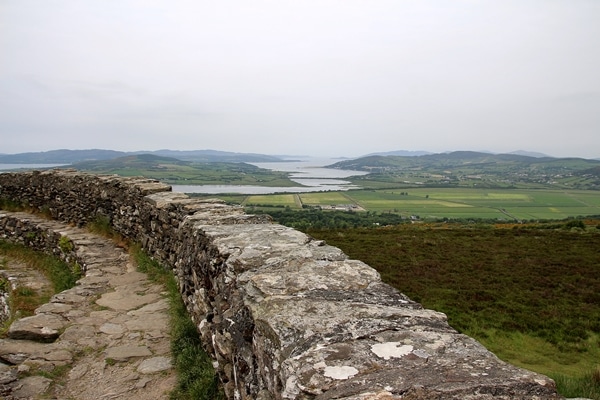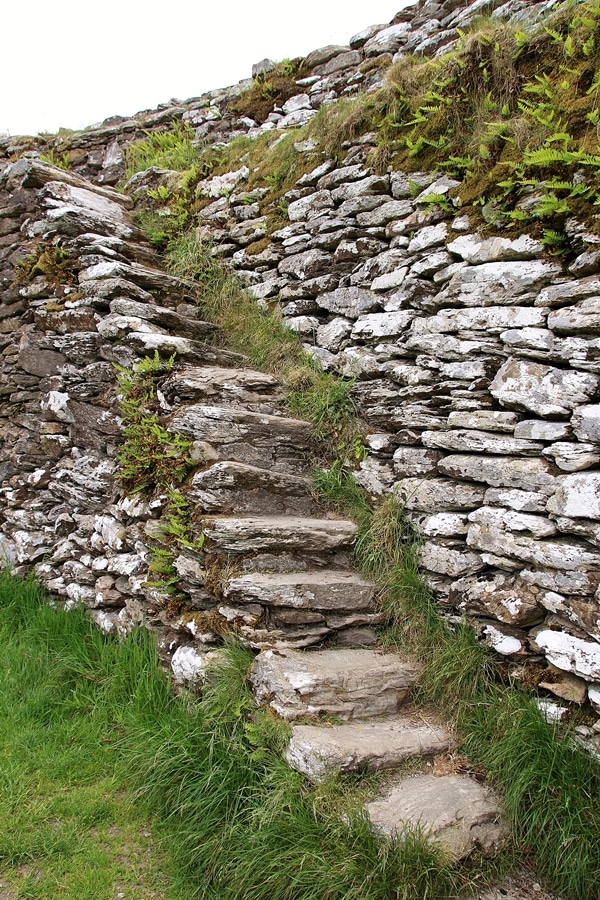 We returned to Derry in time for lunch. We had about 1 ½ hours to eat before meeting back up with the rest of the group for our afternoon tour. We headed to my pre-selected restaurant, Browns in Town, which was a short walk from Guildhall, our drop-off point. Browns in Town was one of the highest rated restaurants in the area when I conducted my research, so I was thrilled we would have a chance to dine here even though we changed our plans the evening prior to join the Optional Experience.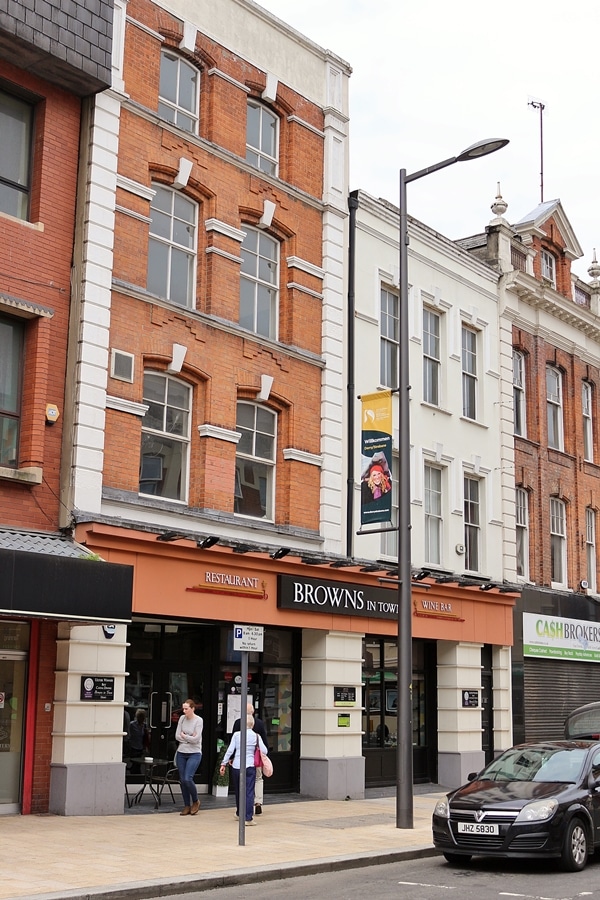 Our server Damian was great. After waiting for a little bit for our first course, I let him know that we were in kind of a rush and had to meet our group at a designated time, so if they could rush out the rest of the food we would appreciate it. They followed our wishes, and we managed to eat not one but THREE courses of food in our short time! Yes, the experience was a little rushed, but if that's the only way we would get to eat here on this trip, I'll take it!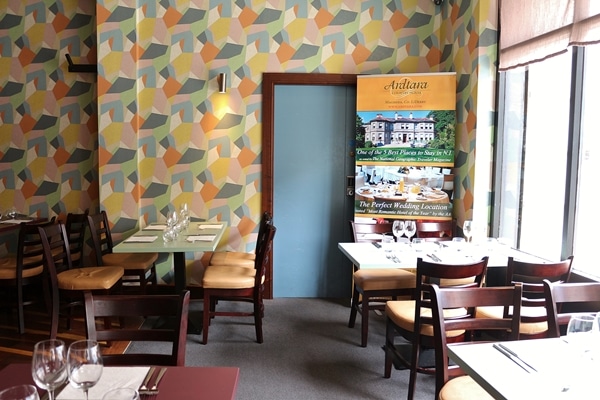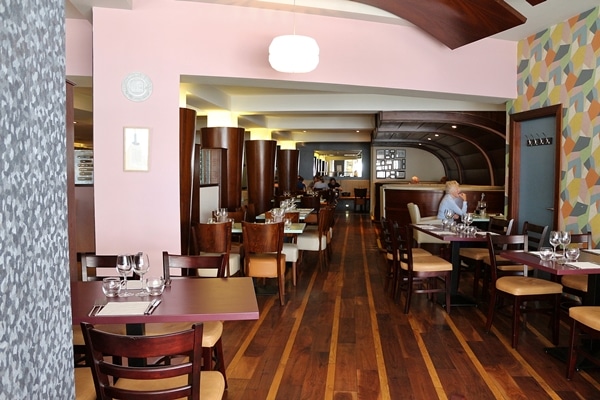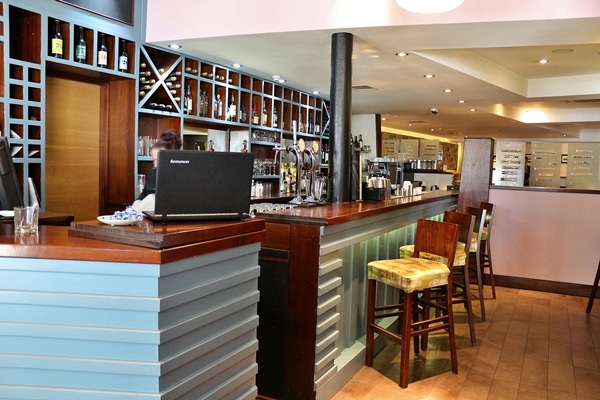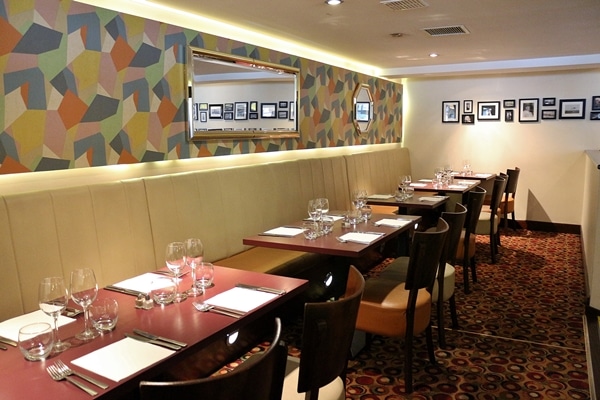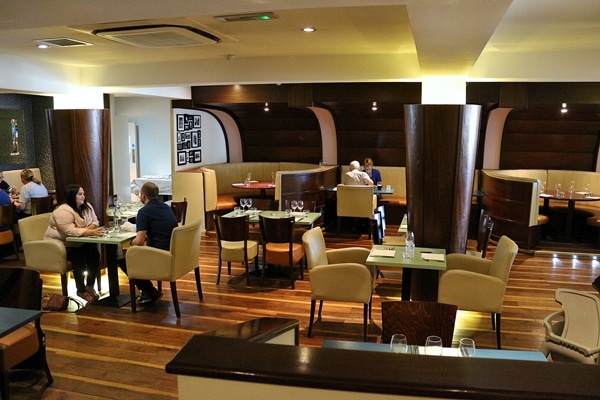 Both lunch and dinner at Browns in Town are prix fixe, and for the quality of food, they are quite a bargain. For £15 (current exchange rate at the time of this post = $20) per person, we each got three delicious courses. This lunch at Browns in Town also makes the list of our 4 favorite meals from the entire trip.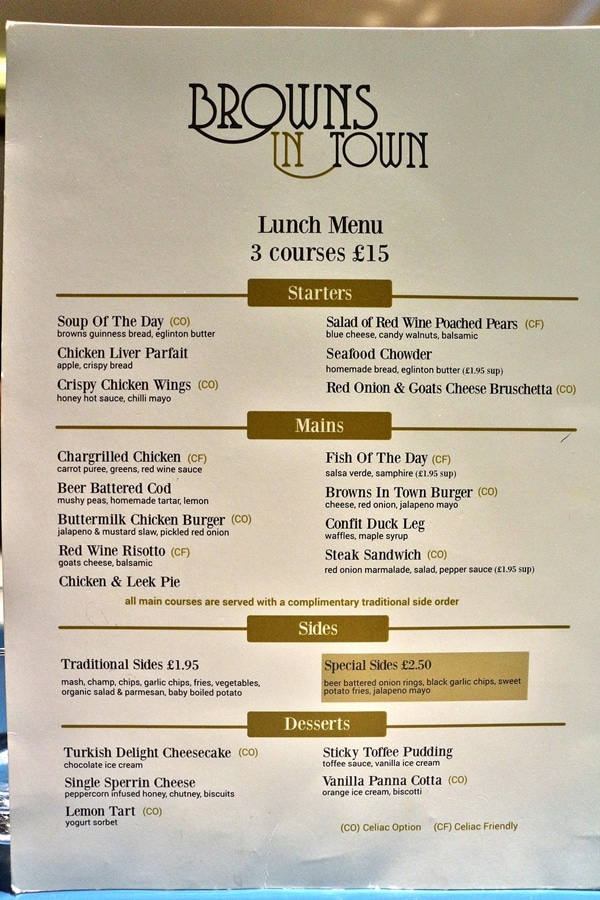 My first course was the red onion and goats cheese bruschetta. Amazing quality bread was topped with sweet red onion marmalade, local goat cheese from Derry, balsamic, and greens. It was excellent, light, and well-balanced.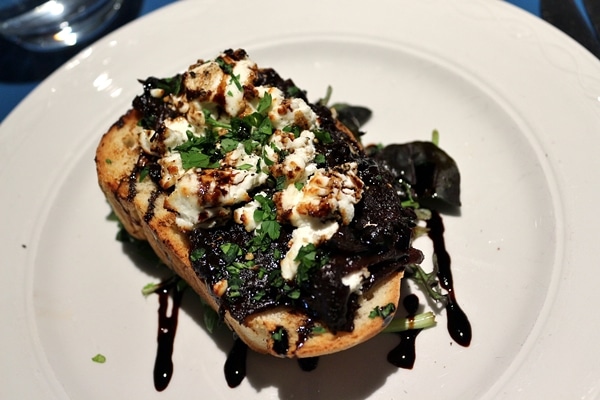 Mom and dad both got the crispy chicken wings with honey hot sauce and chilli mayo. Dad was nice enough to share a few of his wings with me. Holy deliciousness, Batman! They were super crispy with a bit of spice from a dry rub, and the honey hot sauce on the side for extra dipping.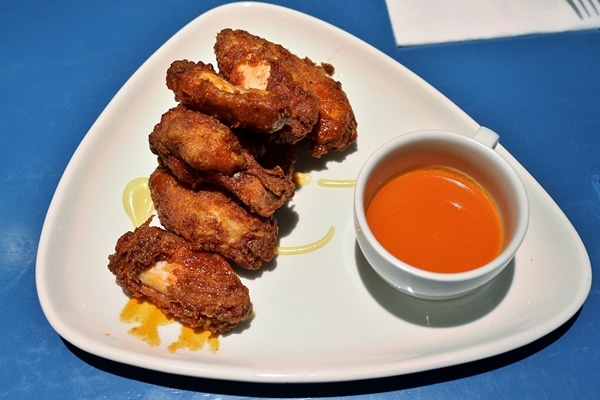 My chicken and leek pie was absolutely exceptional (and you know I love my pies!). The filling was very creamy, but not overly thickened, perfectly seasoned with the best crispy crust on top. The crust was not soggy at all, even with a kind of thin sauce holding together the filling. It was just perfection!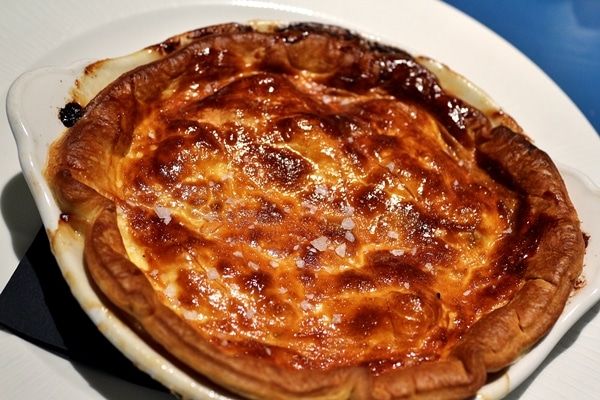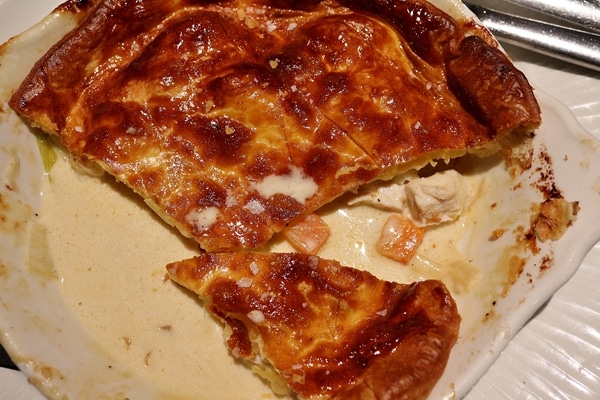 Mom and dad both ordered the buttermilk chicken burger with jalapeno and mustard slaw, and pickled red onion. I only took a small bite, but enjoyed it. It was crunchy on the outside and juicy inside. The seasoning was spot on. Definitely another excellent choice.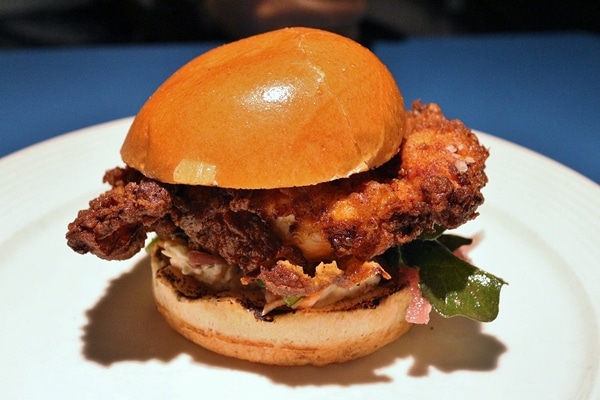 For sides we had two orders of garlic chips (thick cut fries smothered in garlic), and an order of champ (scallion mashed potatoes). Both were great. Everything was served piping hot.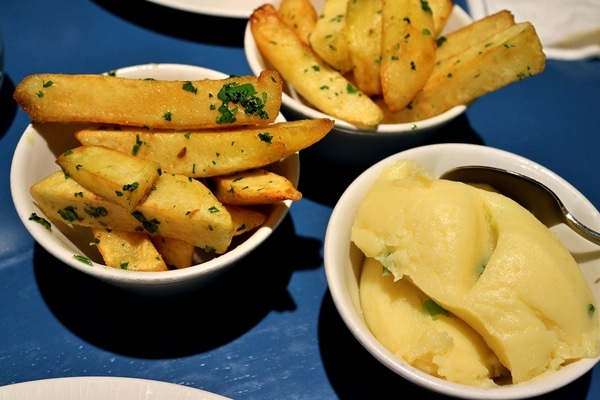 Sticky toffee pudding was the dessert choice all around, and it was exquisite. I absolutely love sticky toffee pudding, and this was outstanding. Seriously the perfect dessert to finish off our meal. It was served with a pool of toffee sauce, and what seemed like raisin chocolate chip ice cream, although the menu said vanilla.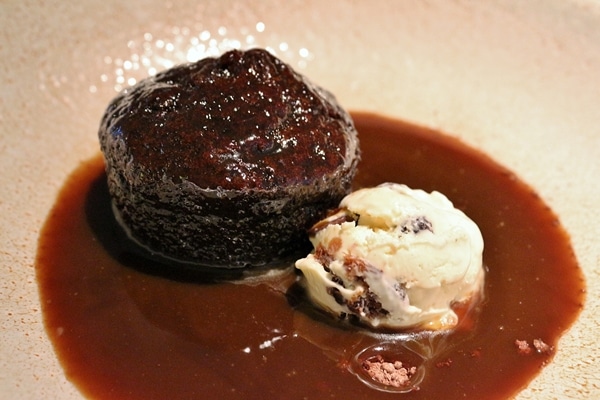 Magically, we hoovered all that food down in a short amount of time and met up with the rest of the tour group with time to spare. Our Local Specialist for the afternoon was Ronan McNamara, our half Chinese and half Irish (Chirish) guide. He joked that he doesn't look like anyone else in town. Ronan was incredibly knowledgeable and personable, and certainly one of the best local guides we had on the trip. He took us on a walking tour within the walled city gates, and also showed us several of the political murals (they have those here too!).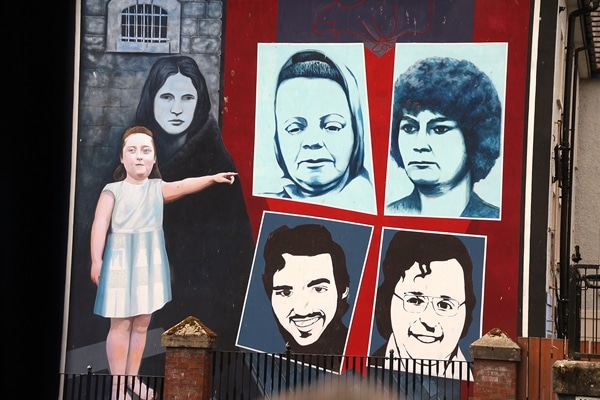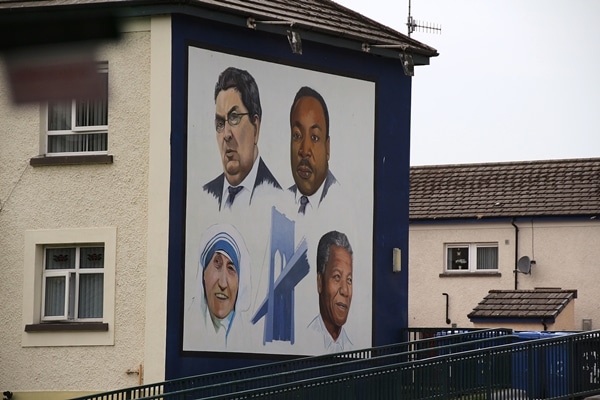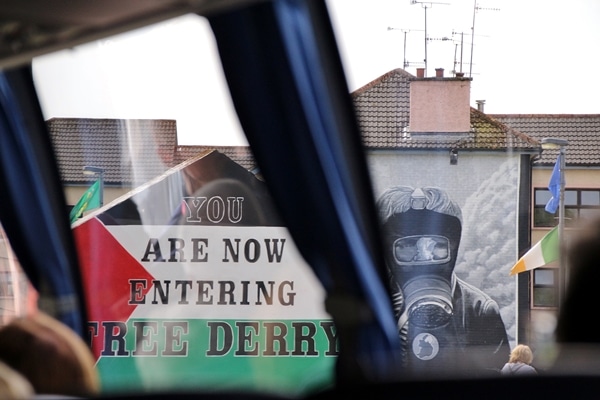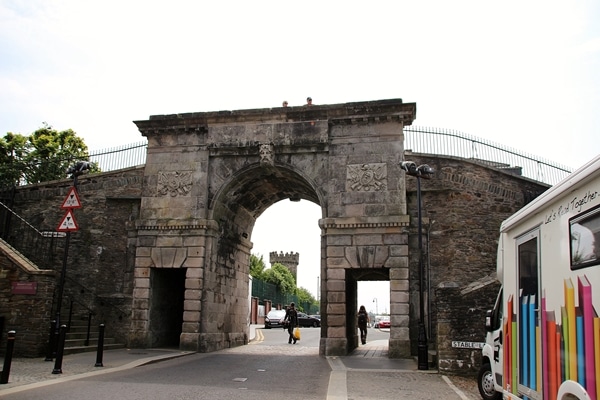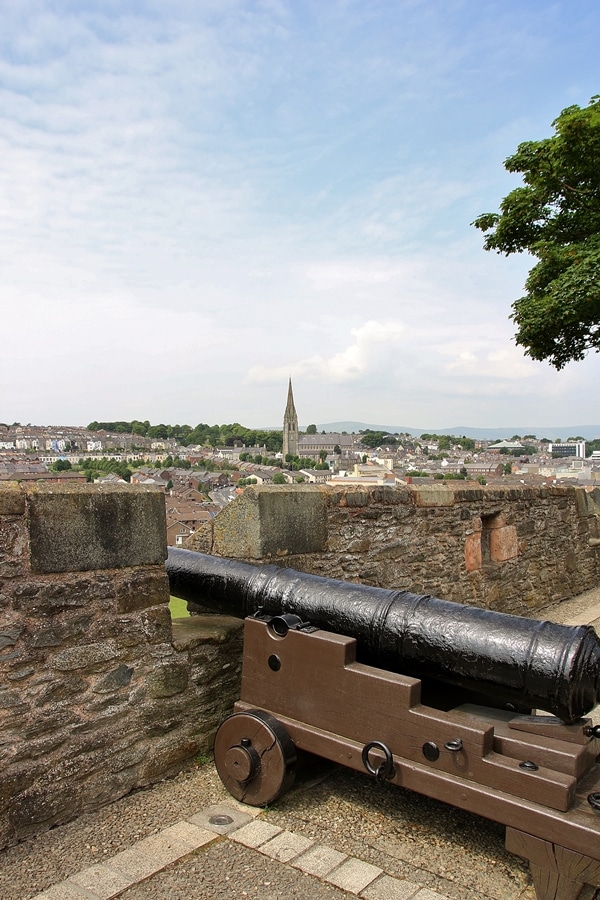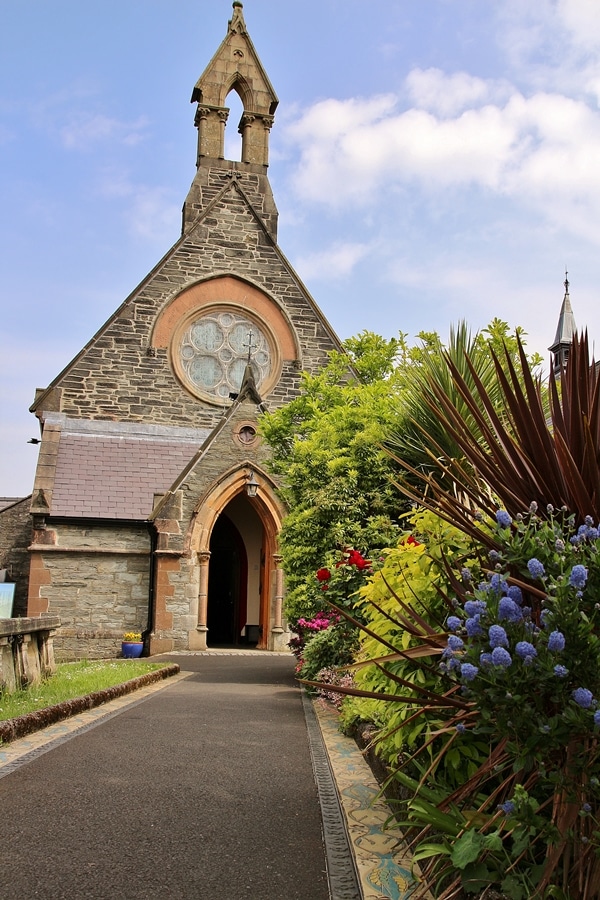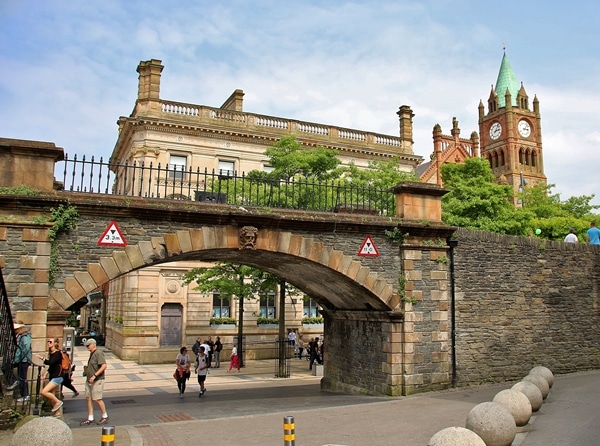 We had a bit more free time after the tour, and checked out the interior of the beautiful Guildhall, as well as the fountains out front.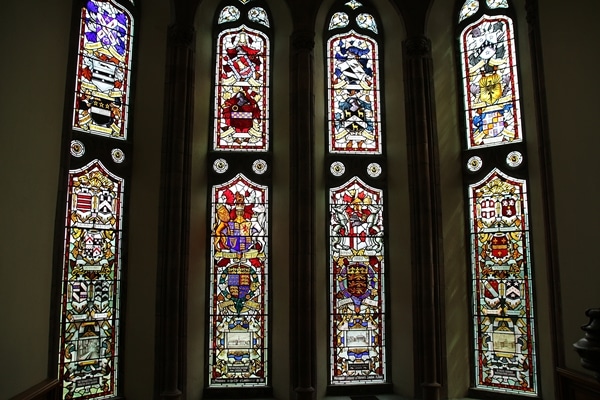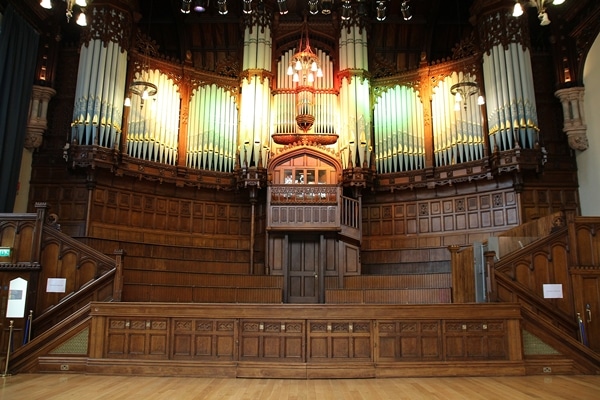 The cutest dog was pacing along the fountains, waiting for the water to start back up. When the sounds of water started flowing through the pipes, you could see the dog perk up, and his tail start wagging. OMG. This dog had the biggest blast running back and forth, barking, jumping, flying through the air with the greatest of ease. I think the majority of our tour group witnessed this dog having the best time in the fountains on this oh so hot Irish afternoon.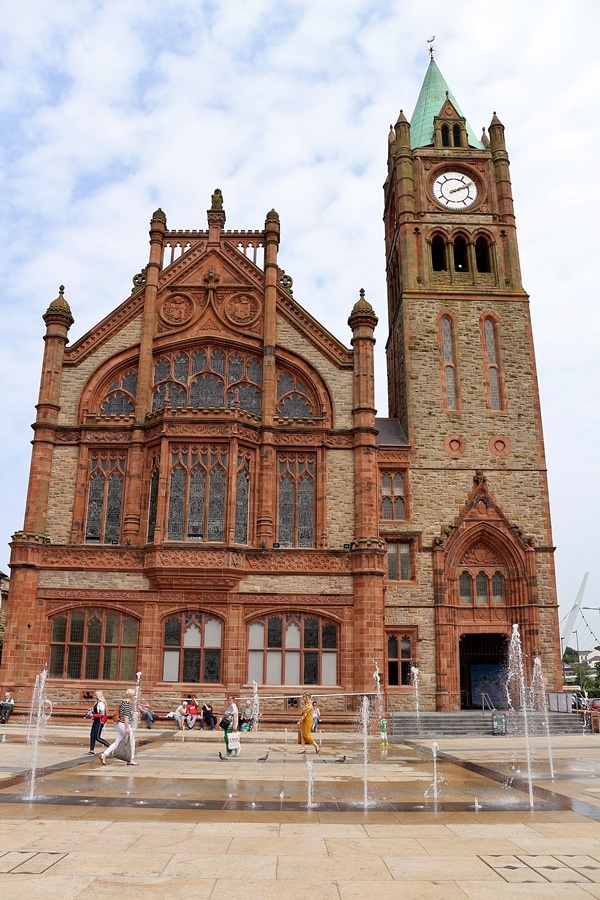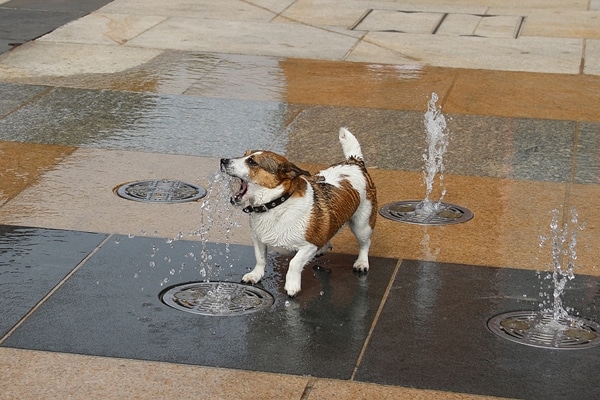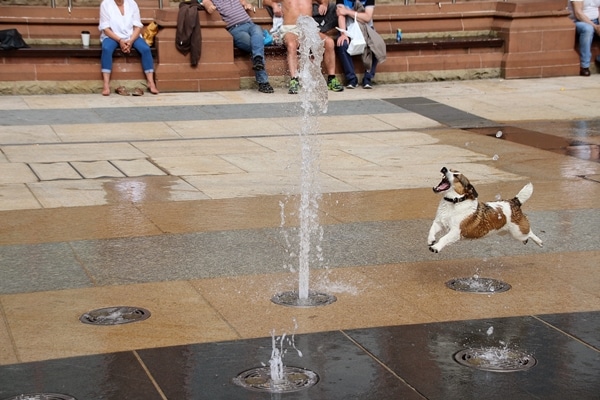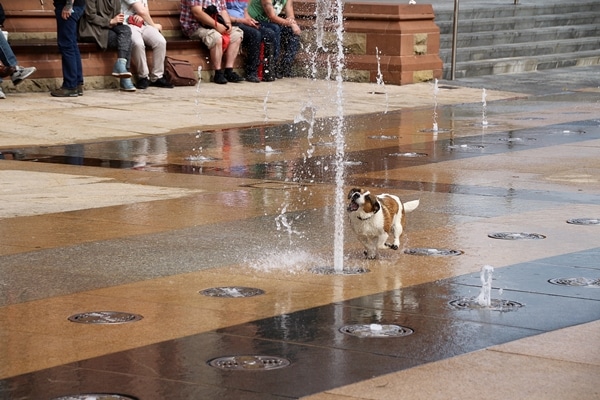 Dinner this evening was included in the tour, and was at the hotel Grill. Like the other Trafalgar dinners, we had a choice of appetizer, entree, and dessert.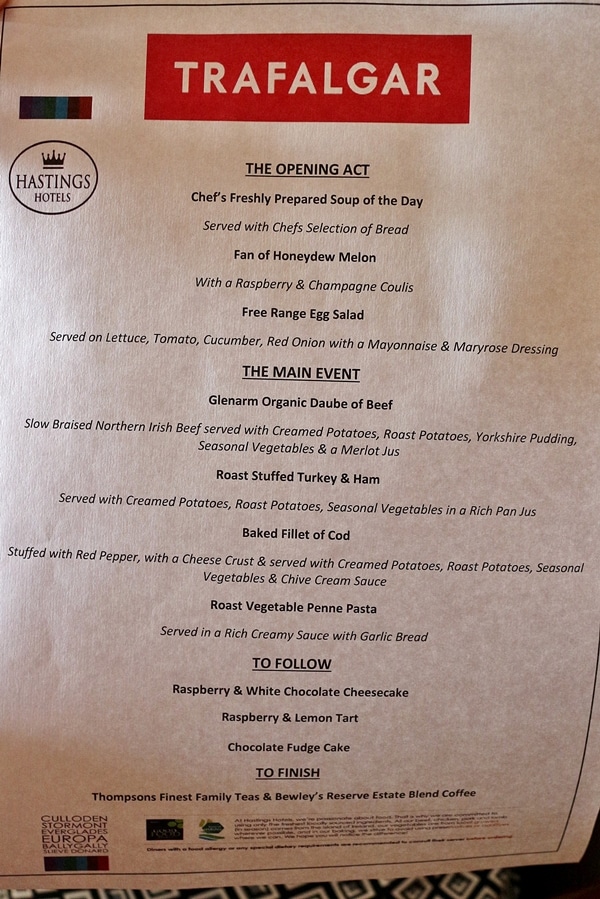 The vegetable soup was excellent, and reminded me of a beloved local chicken and escarole soup from the since closed West Valley Inn in Warwick, RI. It was nice to have a brothy soup with barley, veggies, and greens, since so many of the other soups we encountered in Ireland seem to be pureed.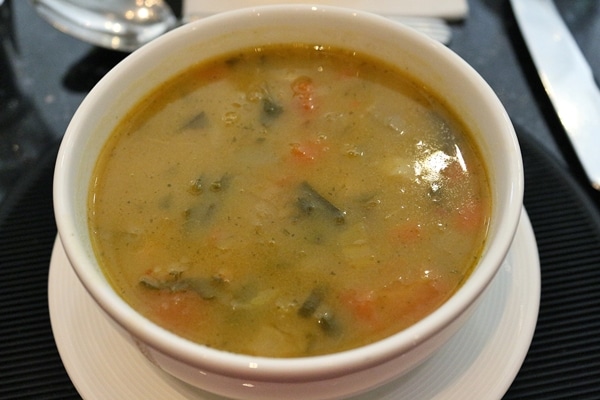 Dad had the free range egg salad. I pictured an American-style mayo-based egg salad, but it was really just salad with egg on top. I didn't try it, but he enjoyed it.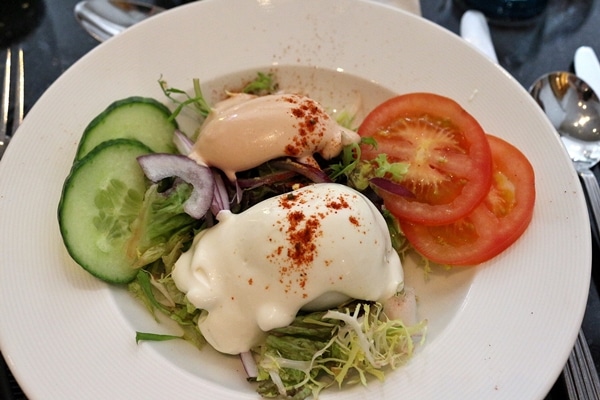 Mom and dad both got the baked fillet of cod without the cheese crust. I took a small taste, and honestly it seemed a little dry, but my parents seemed to like it okay.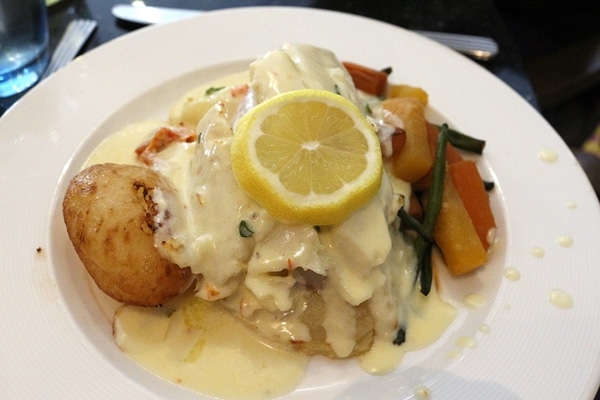 I tried the Glenarm organic daube of beef, which was fork tender but a tad dry. I imagine they took it out of the braising liquid a touch too early. The sauce was flavorful and definitely helped. The mash was also good. This was my first time trying Yorkshire pudding. It was kind of chewy. I'm not sure if that's the right texture, but it seem alright. The meal was a very slow process. We were told multiple times during our tour that there is a staff shortage around the country in the hospitality industry, and we definitely felt that here. Almost 2 hours from the time we sat down we were still waiting for our dessert.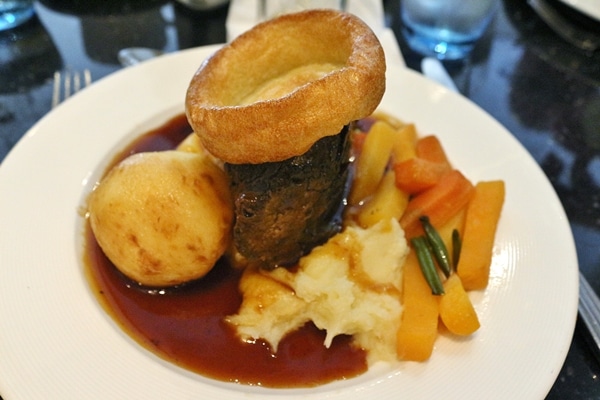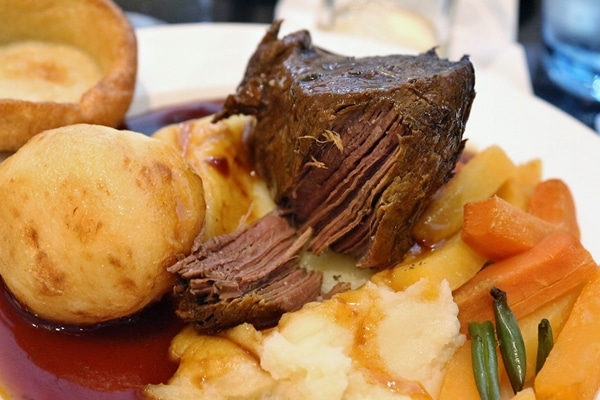 The cheesecake was good, pretty light with a nice tangy flavor, although the crust was thick and super crumbly, not packed and firmed up like an American cheesecake. It was still a nice sweet bite to finish up our meal.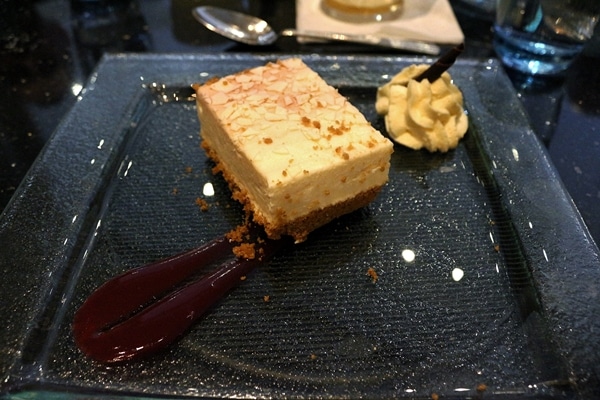 We've wrapped up our time in Derry, and will be heading southwest toward Galway for the next couple nights...
Ireland - June 2018