This post may contain affiliate links, which means that I may receive a commission if you make a purchase using these links. As an Amazon Associate I earn from qualifying purchases.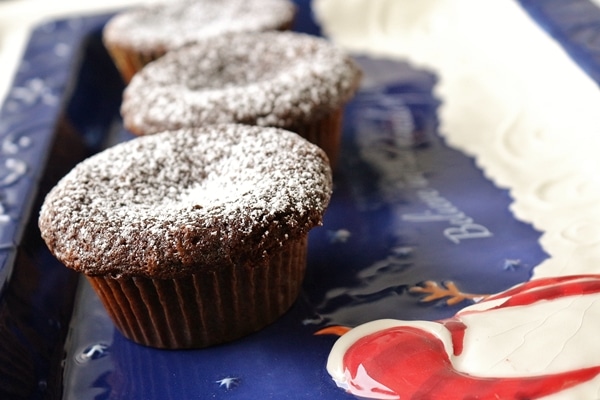 One of my favorite flavors this time of year is gingerbread, whether it's in a latte or a loaf. I love the flavors so much I think they are perfectly acceptable any time of year, however society might disagree. In any case, we're lucky it's the right time of year to enjoy these gingerbread muffins!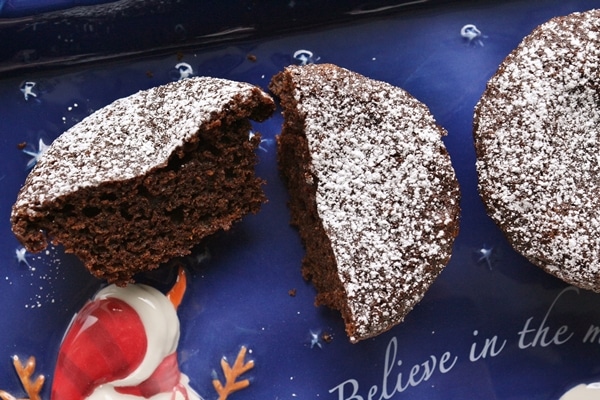 Although they are quite easy to make, I would heed the warning within the recipe to not overfill the cups. I was sure that I hadn't overfilled the batter, and even baked 2 additional muffins in another muffin pan, and mine still ended up being too full. They expanded a bit over the edges and sank in the middle as the recipe warns. The muffins were still excellent, however!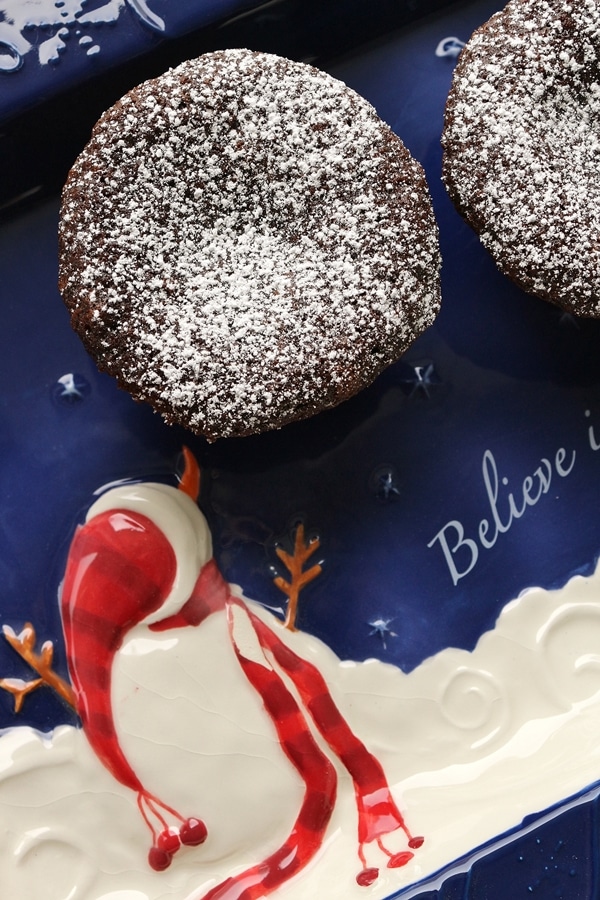 Although most people think of gingerbread cookies this time of year, as opposed to the more cake-like variation, I personally love gingerbread in loaves or muffins in this case. They are packed with flavor, heavily spiced, and so comforting with a cup of coffee or tea in the morning.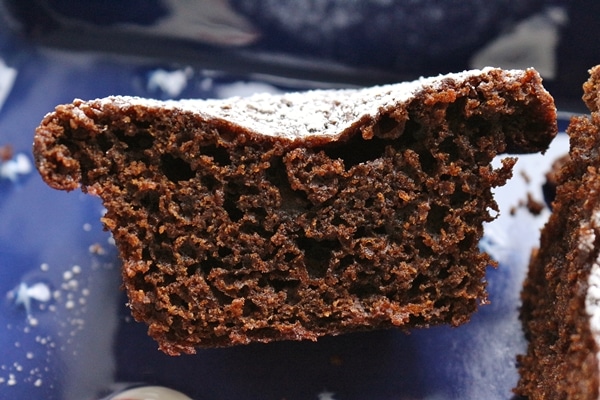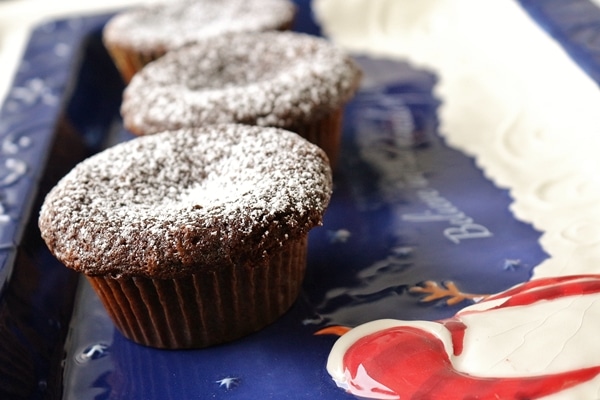 Gingerbread Muffins
Sweetened with molasses and brown sugar, and packed with warm spices, these simple gingerbread muffins are perfect for the winter season!
Ingredients
6

Tbsp

[85 g] salted butter

melted and cooled

2

eggs

1/3

cup

[80 ml] buttermilk

1/2

cup

[120 ml] molasses

1/2

cup

[100 g] firmly packed brown sugar

1

tsp

vanilla extract

1 1/3

cups

[180 g] all-purpose flour

1

tsp

baking powder

1

tsp

baking soda

1/2

tsp

kosher salt

1

tsp

ground ginger

1

tsp

ground cinnamon

1/2

tsp

ground allspice

1/4

tsp

ground cloves

1/8

tsp

freshly ground black pepper

3

Tbsp

chopped crystallized ginger

1

tsp

confectioners' sugar

optional
Instructions
Preheat the oven to 325°F [165°C]. Line a 12-well standard or 6-well jumbo muffin pan with paper liners or coat thoroughly with nonstick cooking spray.

In a large bowl, whisk together the melted butter and the eggs. Add the buttermilk, molasses, brown sugar, and vanilla and whisk until well combined. In another large bowl, whisk together the flour, baking powder, baking soda, salt, ground ginger, cinnamon, allspice, cloves, and black pepper. Stir in the chopped crystallized ginger.

Add the flour mixture to the butter mixture and use a rubber spatula to carefully fold together until just combined. Be careful not to overmix, or your muffins will be tough; the batter should still have a couple of streaks of flour.

Divide the batter equally among the prepared muffin wells. Because these muffins have a lot of moisture, they are prone to collapsing a bit in the center. To prevent this, do not fill the muffin wells more than two-thirds full (if you have a little extra batter, make it into pancakes) and do not open the oven to rotate the pans during baking.

Bake until the tops are puffed and a muffin bounces back when you poke it gently in the center with a finger, 18 to 22 minutes for standard muffins or 25 to 28 minutes for jumbo. Because these muffins are dark in color, it's a little more difficult to tell when they're done. If you're not sure, then slip a small sharp knife or a metal skewer into the center of a muffin; if it comes out clean, then the muffins are done.

Remove the muffins from the oven and let cool in the pan for 5 to 10 minutes. Carefully lift the muffins from the pan and transfer them to a wire rack to cool a little more. (Use a butter knife to lift the muffins out if you didn't use paper liners.)

Dust the tops with confectioners' sugar just before serving, if desired. Serve warm.
Notes & Nutrition
Adapted from Muffins & Biscuits
Servings 12.0 * calories 198 * Total Fat 7 g * Saturated Fat 4 g * Monounsaturated Fat 1 g * Polyunsaturated Fat 0 g * Trans Fat 0 g * Cholesterol 46 mg * Sodium 206 mg * Potassium 221 mg * Total Carbohydrate 32 g * Dietary Fiber 1 g * Sugars 12 g * Protein 3 g
Servings 6.0 * calories 396 * Total Fat 13 g * Saturated Fat 8 g * Monounsaturated Fat 3 g * Polyunsaturated Fat 0 g * Trans Fat 0 g * Cholesterol 92 mg * Sodium 412 mg * Potassium 441 mg * Total Carbohydrate 64 g * Dietary Fiber 1 g * Sugars 25 g * Protein 5 g
*All nutritional information is based on third-party calculations and should be considered estimates. Actual nutritional content will vary with brands used, measuring methods, portion sizes and more.*