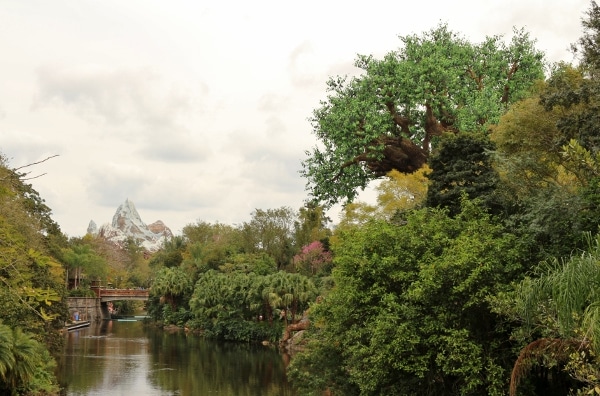 I definitely feel that the Animal Kingdom is Disney's most underrated theme park. There are a lot of people who don't fully appreciate the park for its ability to balance one-of-a-kind attractions with incredible, authentic theming. Did you know that the thatched roofs in Harambe village in the Africa section of the park were actually constructed by thirteen Zulu craftspeople from South Africa? Talk about the real deal.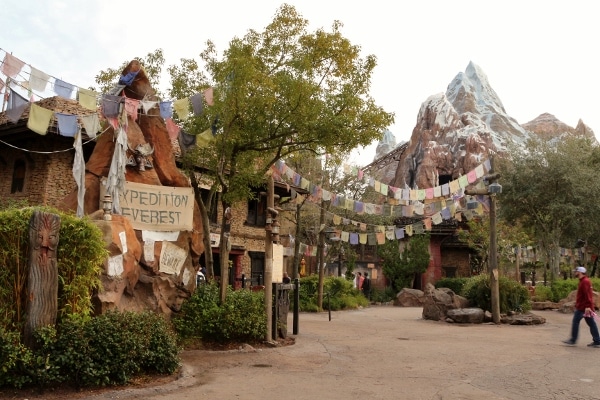 Expedition Everest
I love everything at Animal Kingdom--from one of my favorite rides at any of the parks, Expedition Everest (we rode it three times in a row immediately upon arrival to the park!), to the incredibly awesome Kilimanjaro Safari, where we witnessed a giraffe actually crossing the road right in front of our vehicle. It was a giraffic jam! Ha!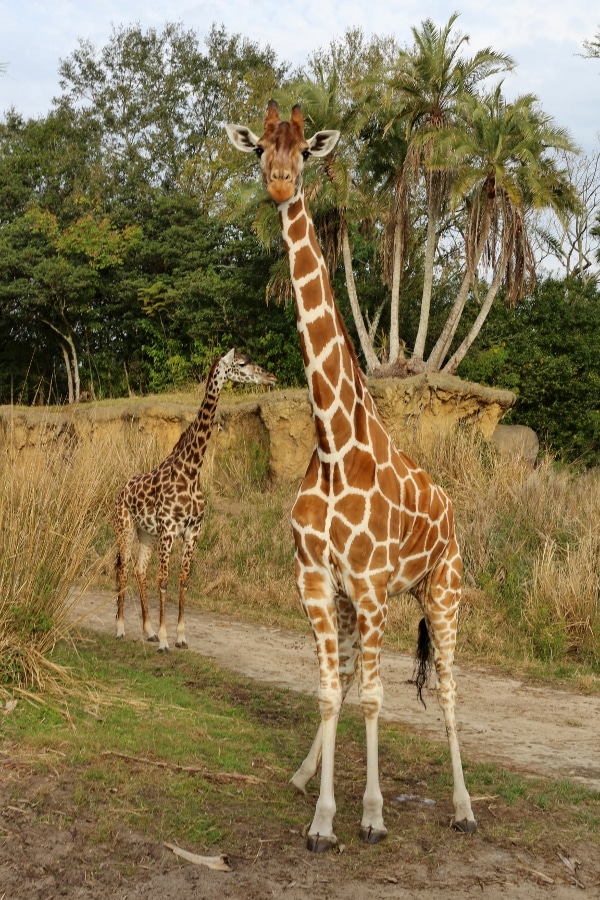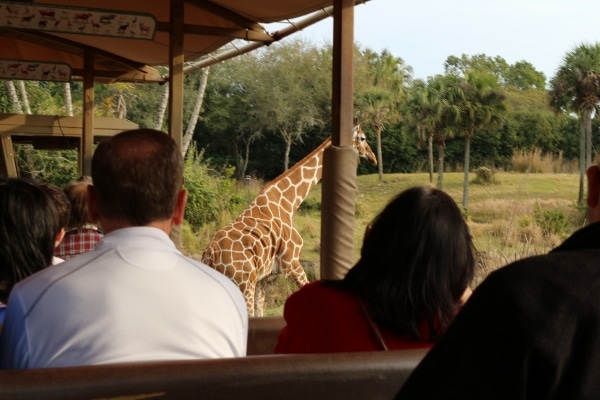 Giraffe crossing...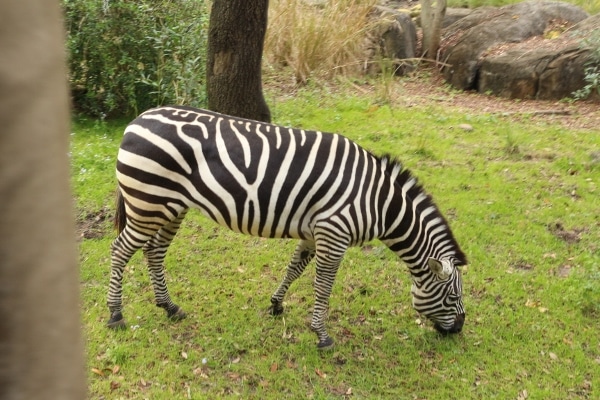 It was so close I could almost touch it!
But in all seriousness, the Animal Kingdom is truly so much more than a theme park. It's really one of the most unique experiences one can have without traveling overseas to Africa or even Asia. There is something calm and soothing about this park that is so different from the others. Even the music streaming over speakers hidden within sections of the park, such as the Oasis exhibits, offer a sense of tranquility--the opposite of what one normally feels at a theme park.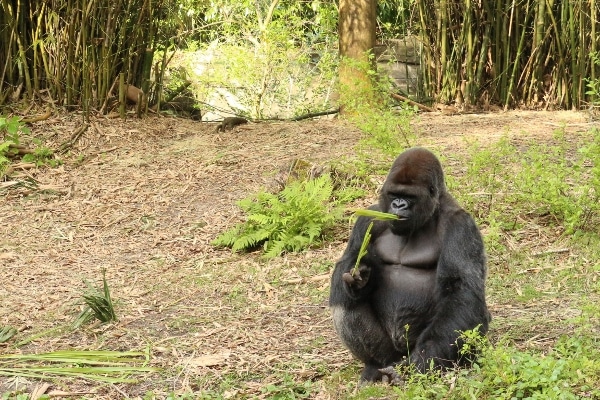 Lunchtime!
And of course the Tree of Life is truly the icon of this park, with about 325 different animals carved into this man-made baobab tree. It's absolutely stunning. It just makes you wanna jump up in the air...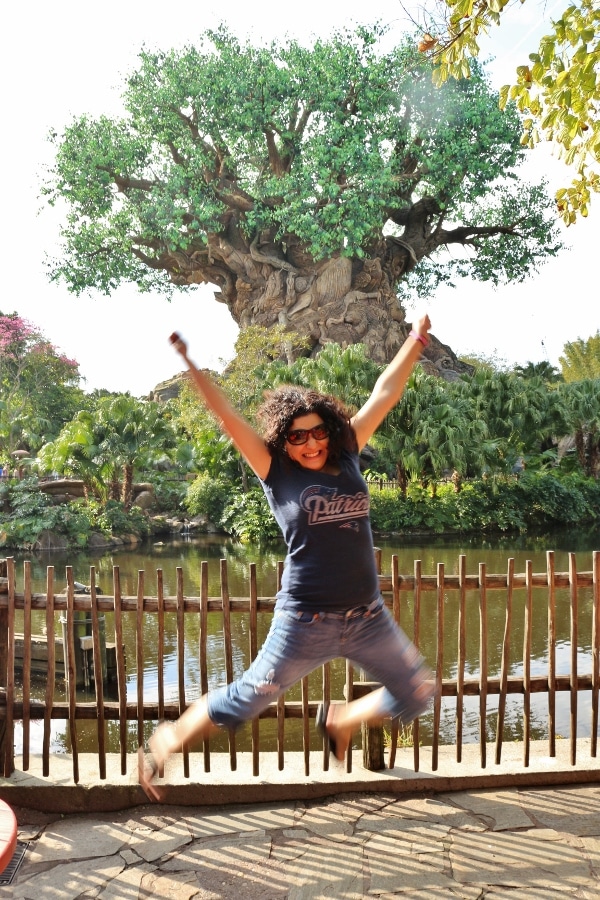 Time for the obligatory jumping picture!
There are a few noteworthy restaurants located within the Animal Kingdom, although all of them are casual in nature. Flame Tree Barbecue is a perennial favorite, but it's currently under refurbishment, so although many of the menu items are still available at other locations throughout the park, we decided to pass this time.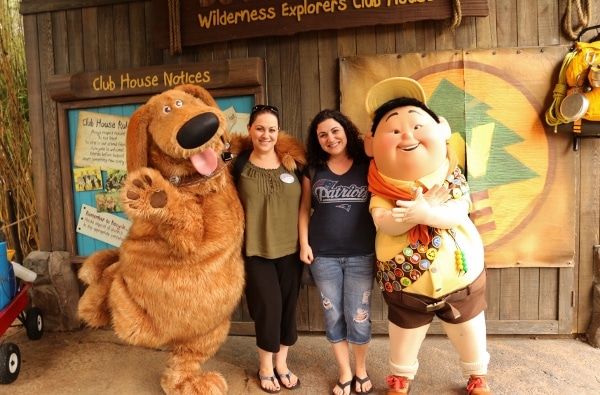 Posing with Dug and Russell from Up! Love them 🙂
I'd also like to try Tusker House at some point, which features character breakfast, lunch, and dinner options including a well-received African-themed buffet. It makes sense to hold off on Tusker House until we visit with the entire family (with children) so that will have to wait as well.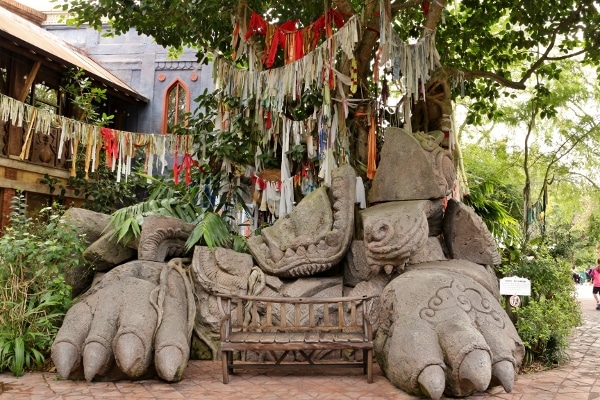 On our most recent visit, we elected to dine at Yak & Yeti Restaurant, a pan-Asian dining spot located in, you guessed it, the Asia section of the park. As someone who is obsessed with all things Asian (especially the food), I was really intrigued by Yak & Yeti as an Animal Kingdom lunch dining destination.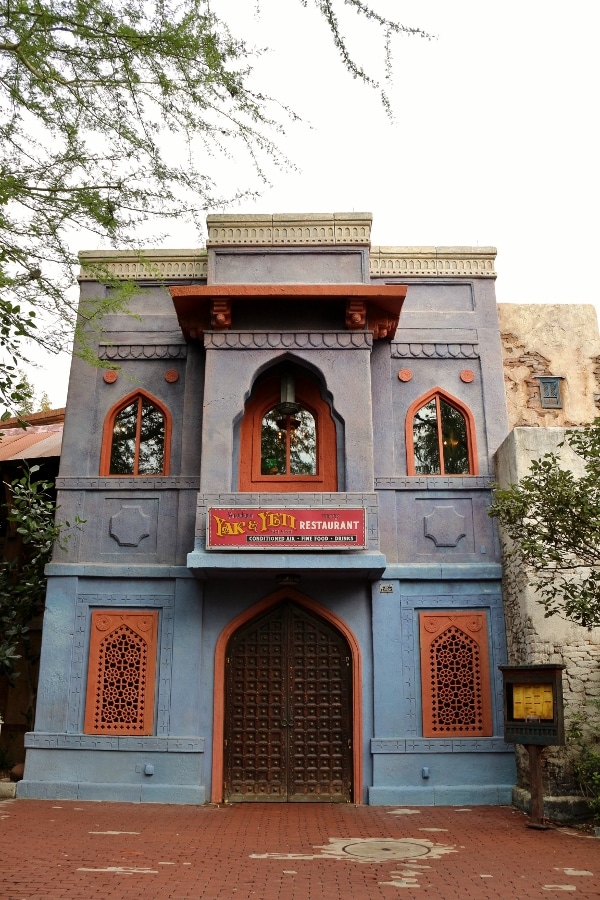 First things first, I absolutely love the decor at Yak & Yeti. There are tons of fun authentic sculptures and artifacts, and even the wood used in the stairs to the upper level of the restaurant comes from Southeast Asia. There are always so many lovely details in the theming of Disney restaurants that really sets them apart, and Yak & Yeti is no exception.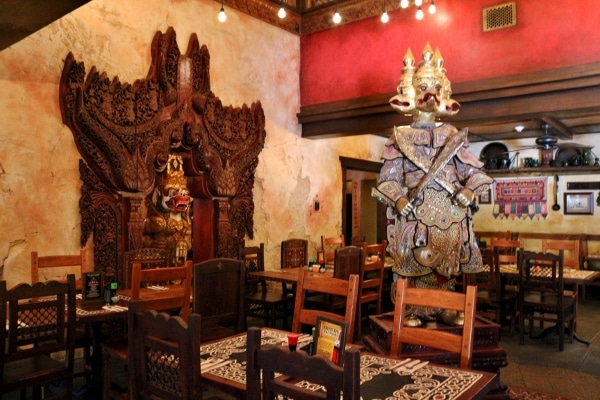 The menu is definitely pan-Asian, ranging from Chinese to Indian and beyond. The prices are fairly high for the type of food, but that is to be expected at a Disney park.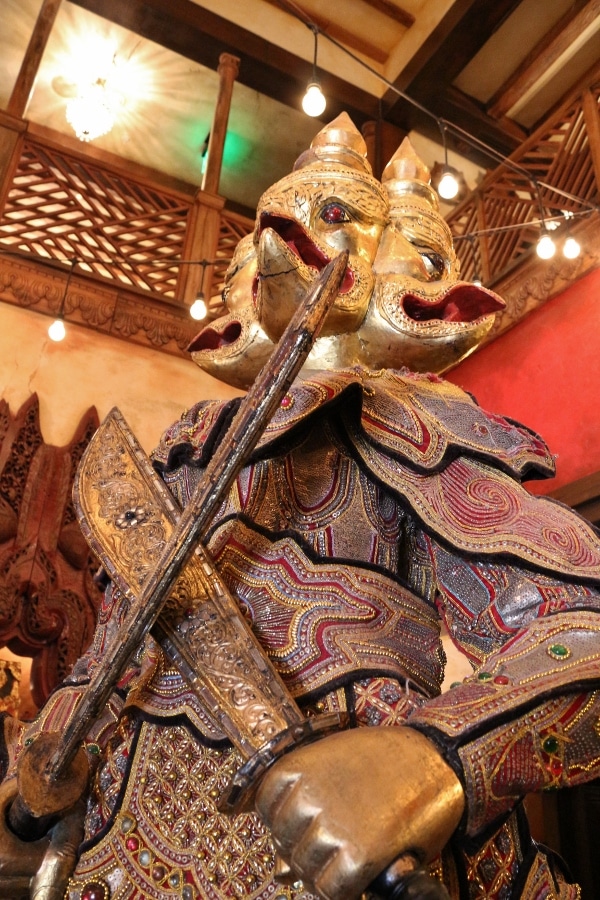 My sister and I started out with two appetizers, which we split. First, the Thai Chili Chicken Wings featuring a sweet Thai chili sauce and spicy Asian pickled cucumbers. As a chicken wing lover through and through, I am happy to report that these wings definitely hit the spot. The skin is not soggy, and the sauce is tasty, two key components to a good chicken wing. Enough said.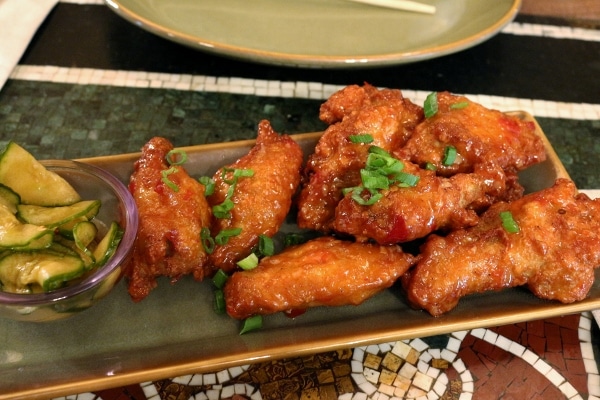 Thai Chili Chicken Wings $9.99
We also split the Dim Sum Basket for Two, which includes pork pot stickers (technically, although they are advertised as pot stickers, they are not since they are steamed and not pan-fried, but I digress), shrimp siu mai, pork siu mai, and char siu bao, along with a soy-lime dipping sauce.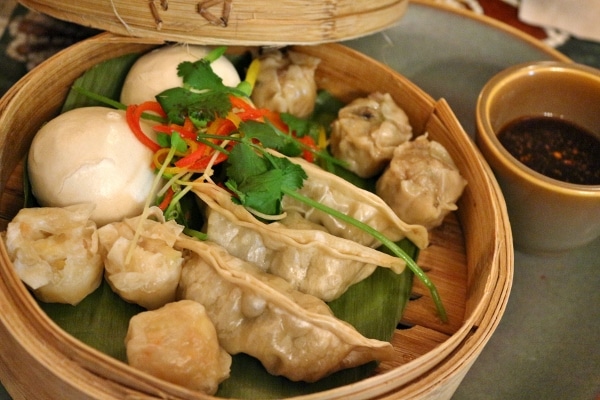 Dim Sum Basket for Two $13.99
As a self-proclaimed dim sum aficionado, I must say these are by far not the best dumplings I've ever had. They clearly use store-bought and not homemade wrappers, and the char siu bao dough is actually quite dense--not fluffy as it should be. With that said, this is not Chinatown, but rather a Disney theme park. I think these dumplings are forgivable, and actually quite good considering they are not the highlight of the menu. I love the presentation and the variety that is offered.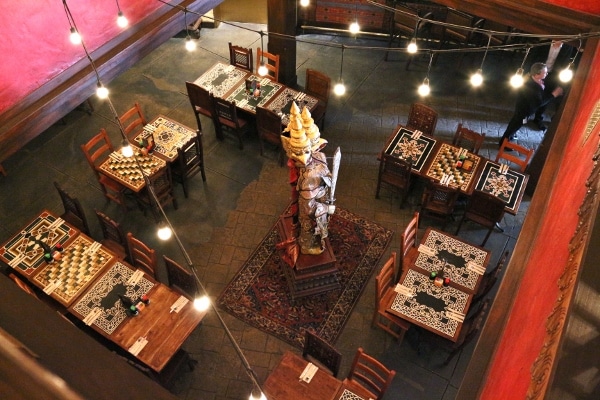 At this point, a food runner approached us with our next course of dishes before we had barely taken a few bites of our appetizers. This is perhaps my only complaint--the timing of the meal. We asked that they return the other plates to the kitchen and bring them out later (there wasn't even any room on our table). They put them under the heat lamp in the kitchen, but didn't re-fire them.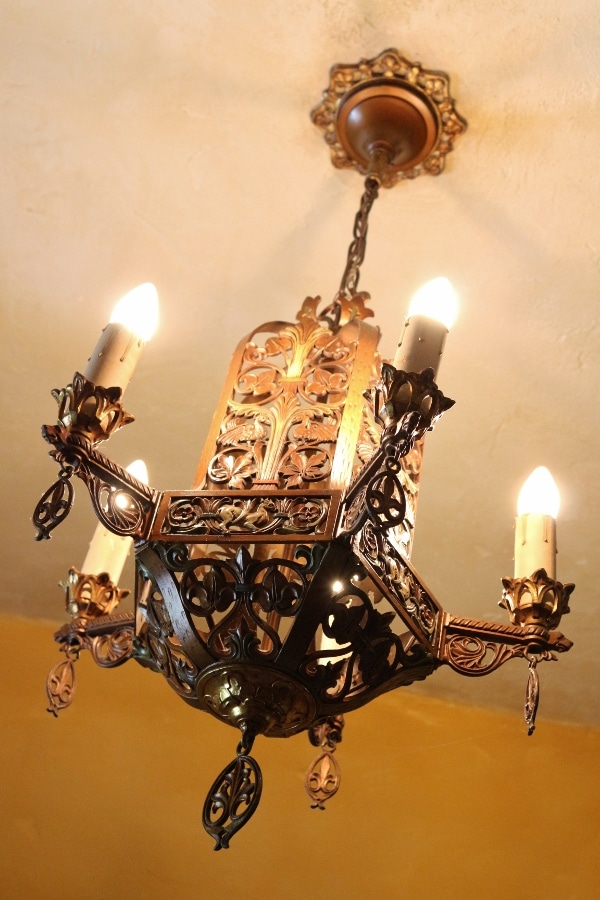 When the time came for the main event, our server brought the food back out and asked us if we wanted them re-fired, or if the food was still hot enough. Honestly, I feel they should have taken the initiative in the first place to re-fire the dishes. Once they are on the table and we are ready to finish our meal, I'm not going to ask to send it back and wait even longer to proceed with the meal, unless the food is ice cold. With that said, we were content with the temperature of the following dishes.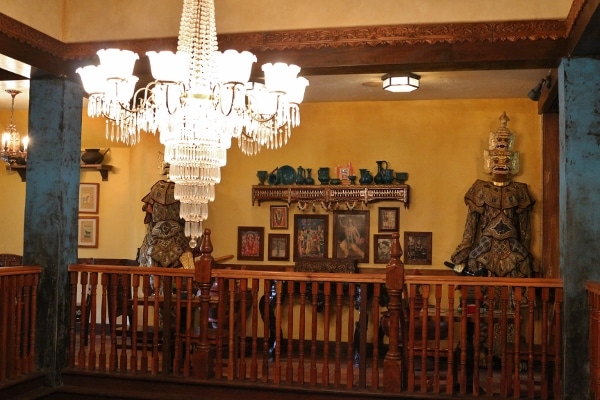 We continued with the theme of "sharing is caring" and split the Crispy Honey Chicken and a side of Garlic Noodles. The chicken is lightly battered in tempura and fried, then tossed in a sticky sweet honey sauce and served with broccoli and carrots, and a choice of jasmine or brown rice. I genuinely feel that it is overpriced for the serving size and quality of the food, but again, you're at Disney. It is what it is.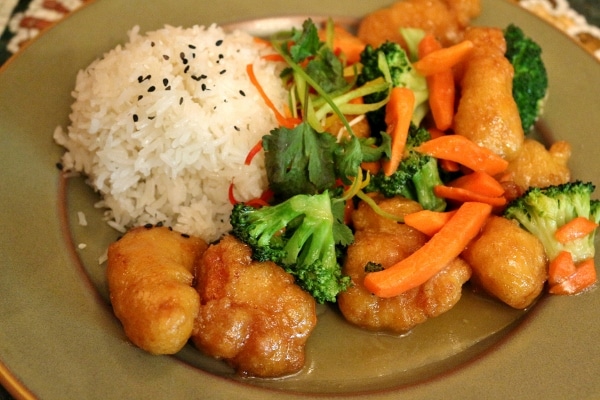 Crispy Honey Chicken $18.99
A side of Garlic Noodles was very delicately seasoned, but still hit the spot for these two carb lovers. It definitely helped round out the meal and fill our bellies, and there was plenty of extra noodles to go around, so we actually got most of it wrapped up to go (we reheated them the next morning for breakfast!).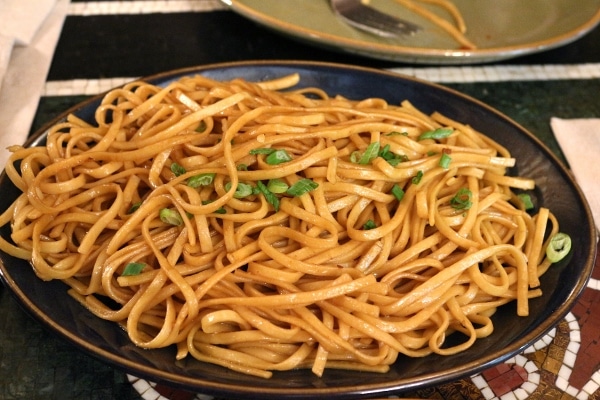 Garlic Noodles $8.99
All in all, I was quite pleased with my experience at Yak & Yeti. It was not the best Disney meal I've had, and given a choice in the future, I'd prefer the price and quality of a meal at Flame Tree Barbecue. I'm still really glad I tried Yak & Yeti. It was definitely a popular spot, and the dining room was full by the time we left the restaurant after our relatively early lunchtime reservation. If you're looking for a sit-down restaurant at Animal Kingdom, Yak & Yeti is a solid choice.
Yak & Yeti Restaurant
775 Werikhe Way
Lake Buena Vista, FL 32830
(407) 824-9384
https://disneyworld.disney.go.com/dining/animal-kingdom/yak-and-yeti-restaurant/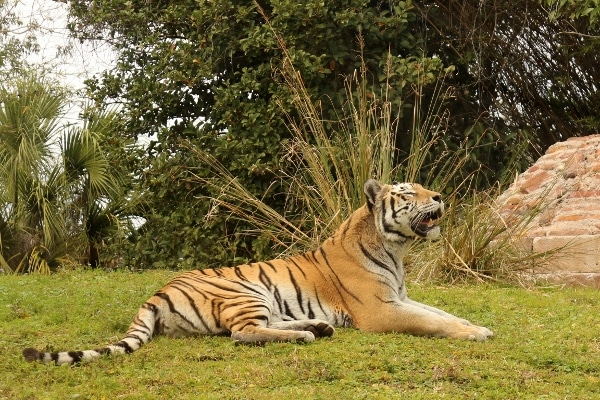 Related posts