Tas Kebab is a simple spiced stewed beef with Armenian, Persian, and Turkish origins. This is my late aunt's recipe for a family favorite! It's ideal served over a bed of rice pilaf.
I'm a nostalgic person. I take a lot of pictures so I'll always remember happy memories. I've kept several of my favorite childhood toys. There are a lot of ways to remember important moments and people, whether it's with things, photographs, or in today's case with food.
My aunt Roza passed away in September 2018. Like any good Armenian woman, she loved to cook and feed people. Roza was famous for her rice pilaf, her poohree macaron, her baklava, and her tas kebab. She was also an avid fan of this blog, and loved to call me up to ask me about recipes I had tried out and shared. She'd ask my advice on dishes she wanted to try making herself.
We would always task my aunt with making her tas kebab for family gatherings and special occasions. She made it the best, and we left it to her knowing it would never disappoint. Sadly I was not able to make it with her to see her methods or learn her secrets. I knew the list of ingredients she used and the general method of prep, and decided to recreate her recipe in her honor and write down the recipe so we will always be able to make it.
Recreating Roza's Tas Kebab
It took a couple attempts to get it just right. The ingredient list is quite basic: beef, tomato paste, butter, and spices. I knew everything that went into this stew, but had no measurements. Through trial and error, I eventually got it perfect! My aunt would leave the spices loose in the broth, but I recommend tying the peppercorns, allspice berries, and bay leaves in a piece of cheesecloth to make a spice bundle. It will be easier to remove the spices later.
There may be other ways to make tas kebab, but this is my aunt's version. It's incredibly simple, but the broth is very flavorful, and the beef is so tender it falls apart. This dish is hearty, comforting, and deliciously spiced with whole peppercorns, allspice berries, and ground cinnamon. Serve it over a mound of rice pilaf so the broth can soak into the rice. Tasting this tas kebab brings back so many memories of my aunt. It tastes just like hers, and I'm sure she would be so proud that I was able to recreate this beloved dish.
I've said it before and I will say it again, please do yourselves a favor and write down any family recipes shared by parents, grandparents, aunts, uncles, cousins, whoever in your family is responsible for your favorite flavors of nostalgia. Take the time to measure the ingredients, write them down, retest them, and save them. I'm glad I was able to recreate this recipe, but if the dish had been more complicated I doubt I would have ever gotten it to match hers. That would have been a travesty. An even bigger loss for our family.
Although this is my comfort dish and not necessarily yours, I encourage you to try your hand at making this dish in honor of my aunt. She lived her life for those she loved. Feeding them around the clock was always part of the deal. Even though she's gone, I'm happy I can now feed my stomach AND my soul with her recipe.
Other recipes you may like
What's a family recipe of yours you wish you had written down? Have you ever tried to recreate it yourself? If you try this recipe, please leave me a note in the comments! Thank you 🙂
Roza's Tas Kebab
Tas Kebab is a simple spiced braised beef with Armenian, Persian, and Turkish origins. This is my late aunt's recipe for a family favorite! It's ideal served over a bed of rice pilaf.
Print
Pin
Rate
Servings:
6
to 8 servings
Ingredients
3

pounds

beef chuck

cubed into 2-inch pieces

1

tablespoon

whole black peppercorns

1

tablespoon

allspice berries

2

bay leaves

¼

cup

tomato paste

3

tablespoons

unsalted butter

2

tablespoons

kosher salt

½

teaspoon

ground cinnamon

Rice pilaf

for serving
Instructions
Bring 6 cups of water to a boil in a large saucepan. Set aside.

Rinse the beef with cold water. Drain and add to a large pot. Cover with cold water by about 2 inches. Heat over medium-high heat, skimming impurities off the surface. When the water starts to boil, remove from the heat, drain into a colander and rinse the beef with cold water.

Wrap the peppercorns, allspice berries, and bay leaves in a piece of cheesecloth and tie it with kitchen string.

Wipe the pot clean, add the beef back along with 6 cups of boiled water, the butter, tomato paste, salt, cinnamon, and the spice bundle. Return to high heat and bring to a boil. Lower the heat to simmer covered for about 2 ½ hours or until the beef is easily cut with the side of a spoon (my aunt would cook it until the meat was actually falling apart so aim for significantly longer than fork tender).

Tas kebab is best when made a day or more ahead of time and reheated prior to serving, as this allows the flavors to develop. Remove the spice bundle, squeeze out excess juices, and discard before serving. Serve the tas kebab spooned over rice pilaf in wide serving bowls or plates.
Notes
My aunt never used a spice bundle for the spices. When she would make tas kebab we would pick the peppercorns and allspice berries out of the stew as we would eat it. Although there is a nostalgic memory in doing that, using the spice bundle is much easier for diners. The photos show spices floating in the broth, and this is the reason. I've made the dish both ways to compare results, and both taste the same. Use the spice bundle method. You'll thank me.
Beef chuck is our preferred cut of meat for this recipe, but beef round will also work. It's just a bit less juicy and flavorful than the chuck, although the chuck tends to fall apart more easily.
This recipe uses kosher salt (aka cooking salt, kitchen salt, coarse salt outside of the US). If you are using table salt, definitely scale down the salt as that is a saltier type of salt! The type of salt will make a big difference in how salty your food tastes, so keep that in mind.
Servings 6.0 * calories 695 * Total Fat 54 g * Saturated Fat 24 g * Monounsaturated Fat 1 g * Polyunsaturated Fat 0 g * Trans Fat 0 g * Cholesterol 175 mg * Sodium 1292 mg * Potassium 279 mg * Total Carbohydrate 10 g * Dietary Fiber
*All nutritional information is based on third-party calculations and should be considered estimates. Actual nutritional content will vary with brands used, measuring methods, portion sizes and more.*
Nutrition
Pin it for Later!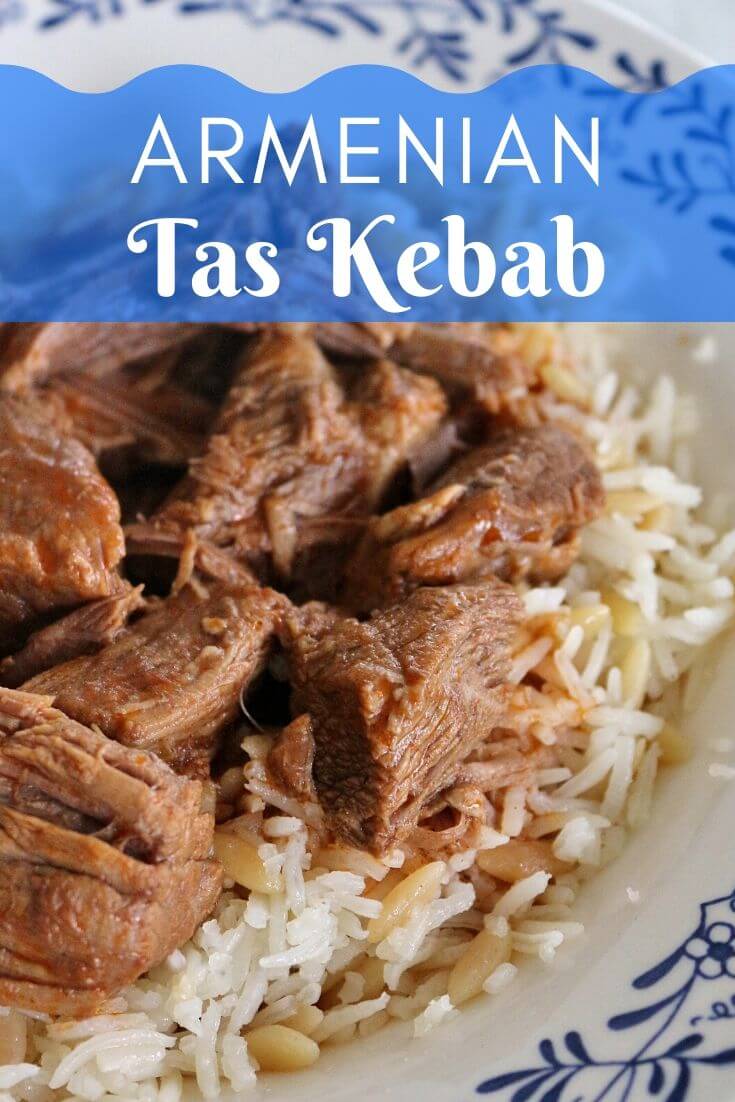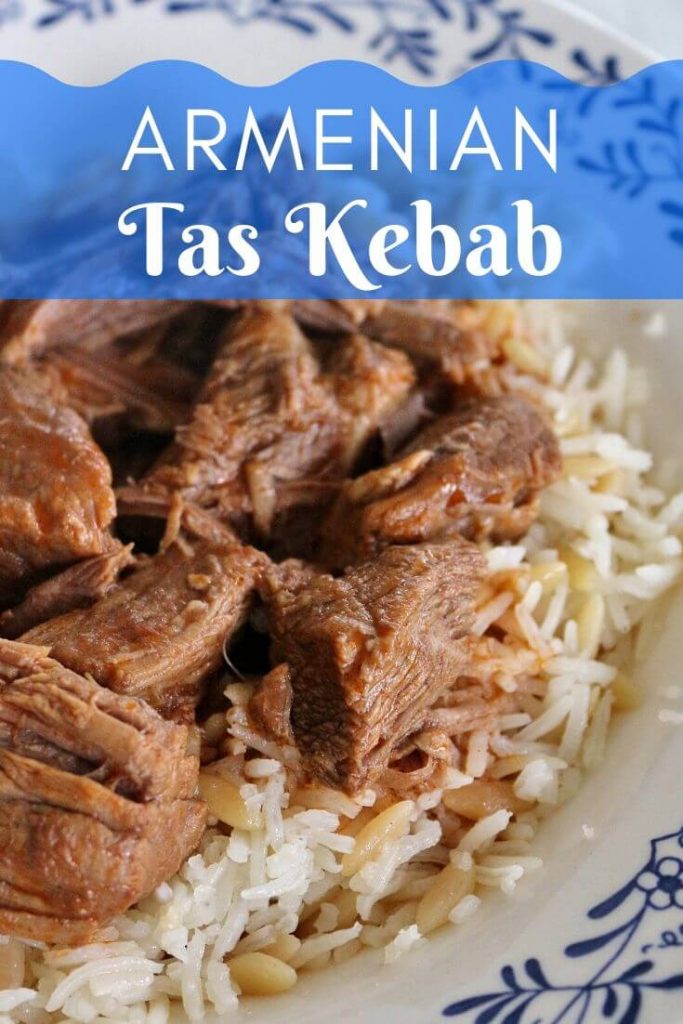 Amazon disclosure - We are a participant in the Amazon Services LLC Associates Program, an affiliate advertising program designed to provide a means for us to earn fees by linking to Amazon.com and affiliated sites.