This post may contain affiliate links, which means that I may receive a commission if you make a purchase using these links. As an Amazon Associate I earn from qualifying purchases.
The only thing better than drinking a foamy pint of Guinness is eating a slice of Guinness bread! Slather it with salted Irish butter and thick jam, and you've got a sweet, salty, malty treat.
I have had the privilege of visiting Ireland, truly one of the most beautiful countries I've ever seen. At breakfast one morning in Derry, Northern Ireland I discovered my new love. I lightly toasted a slice of Guinness bread, and slathered it in Irish butter and strawberry jam. My life changed forever. I was so impressed by this delicious and simple morning treat with its hearty texture and complex flavors. I vowed I would recreate it upon my return to the states.
How to make Guinness Bread
Fast forward 150 days. I FINALLY followed through on my plans to bring my newly beloved Guinness bread into my kitchen and home. The recipe is incredibly simple. Combine the oats, whole wheat and all-purpose flours, dark brown sugar, baking soda, baking powder and salt in a mixing bowl. In another bowl mix together the wet ingredients. This includes a bottle of Guinness, buttermilk, melted butter, and vanilla extract.
Add the wet mixture to the dry mixture, and stir until combined. This recipe does not require a mixer, and comes together quickly. If you have the ingredients, you can easily make this on a whim. I try to keep a few bottles of Guinness on hand not for drinking, but for Guinness bread emergencies! Pour the batter into a buttered loaf pan, top with more oats, and bake! Easy peasy.
My bread turned out fantastic! It was crumbly and crusty on the outside, tender, slightly sweet and malty on the inside. It was very similar to the incredible bread I enjoyed in Derry. Although you can slice and eat this bread as is, I like to toast slices in the toaster oven. Let the slices cool completely before buttering because the butter will melt right into the bread if you're impatient like I tend to be 🙂
Irish butter is arguably the best butter in the world. Definitely splurge both in cost and calories to get the good stuff. I top my toasted slices with a generous smear of Kerrygold and a couple spoonfuls of homemade plum jam. I have made this Guinness bread countless times since the first time, and it is constantly a family favorite. It's so good, that I sometimes even enjoy it for dessert with jam on top. I'm not much of a Guinness drinker, but man this bread is good!
Ways to use up leftover buttermilk!
Other Irish/British recipes you may like
Have you ever visited Ireland? What were your favorite foods you tried there? Please leave me a note in the comments, and don't forget to rate this recipe if you've tried it. Thanks!
Guinness Bread
The only thing better than drinking a foamy pint of Guinness is eating a slice of Guinness bread! Slather it with salted Irish butter and thick jam, and you've got a sweet, salty, malty treat.
Ingredients
1

cup

quick-cooking oats (not instant), plus extra for sprinkling

(I use old-fashioned rolled oats)

2 1/4

cups

whole wheat flour

1/4

cup

all-purpose flour

1/2

cup

dark brown sugar

lightly packed

2 1/4

teaspoons

baking soda

1

teaspoon

baking powder

2

teaspoons

kosher salt

1

(11- to 12-ounce) bottle Guinness extra stout beer,

at room temperature

1

cup

buttermilk

shaken

5

tablespoons

unsalted butter

melted, plus extra for brushing the pan

1

teaspoon

pure vanilla extract

Salted butter

such as Irish Kerrygold
Instructions
Preheat the oven to 450 degrees F.

In a large bowl, combine the oats, whole wheat flour, all-purpose flour, brown sugar, baking soda, baking powder, and salt. In a separate bowl, whisk together the beer, buttermilk, melted butter, and vanilla. Make a well in the dry ingredients and pour the wet ingredients into the well. With your fingers, stir the batter from the middle of the bowl to the outside, until it's well mixed. It will look more like cake batter than bread dough.

Brush a 9×5×2 1/2-inch loaf pan with melted butter. Pour the batter into the pan and sprinkle the top with oats. Put the bread in the oven, immediately turn the temperature down to 400 degrees F, and bake for 45 minutes, until a toothpick comes out clean. Turn the bread out onto a baking rack and allow to cool completely. Slice and serve with salted butter, toasting slices in a toaster oven if desired.
Notes & Nutrition
This recipe uses kosher salt (aka cooking salt, kitchen salt, coarse salt outside of the US). If you are using table salt, definitely scale down the salt as that is a saltier type of salt! The type of salt will make a big difference in how salty your food tastes, so keep that in mind.
Adapted from The Barefoot Contessa
Servings 12.0 * calories 213 * Total Fat 6 g * Saturated Fat 3 g * Monounsaturated Fat 1 g * Polyunsaturated Fat 0 g * Trans Fat 0 g * Cholesterol 14 mg * Sodium 275 mg * Potassium 41 mg * Total Carbohydrate 32 g * Dietary Fiber 4 g * Sugars 11 g * Protein 5 g
*All nutritional information is based on third-party calculations and should be considered estimates. Actual nutritional content will vary with brands used, measuring methods, portion sizes and more.*
Pin it for Later!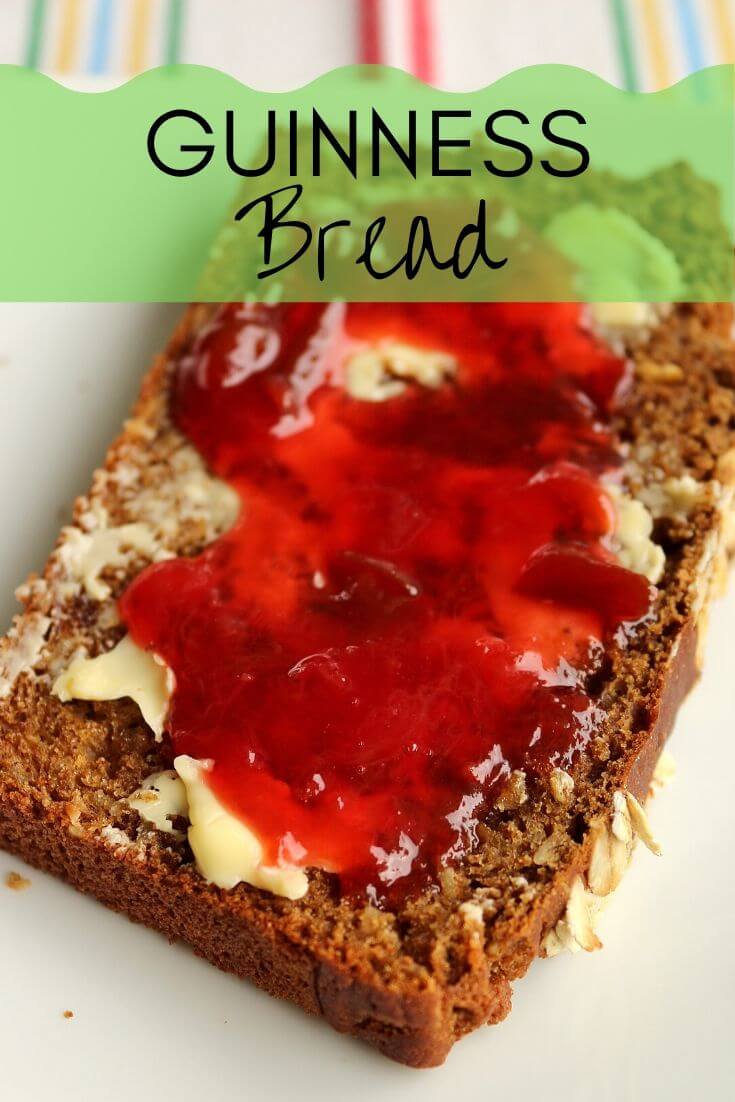 Amazon disclosure – We are a participant in the Amazon Services LLC Associates Program, an affiliate advertising program designed to provide a means for us to earn fees by linking to Amazon.com and affiliated sites.