This post may contain affiliate links, which means that I may receive a commission if you make a purchase using these links. As an Amazon Associate I earn from qualifying purchases.
I'll never forget the first time my taste buds were graced by the pure awesomeness that are chilaquiles. I had gotten take-out from a South American restaurant on Venice Boulevard in Los Angeles called Bamboo. A co-worker raved about their chilaquiles and so I ordered it, even though I couldn't pronounce it. Chila-what? Chilaquiles! It's so much fun to say, pronounced "CHEE-la-KEE-lace"! It's basically a Mexican breakfast dish made with cheap and available ingredients, and it's supposed to be a great cure for a hangover. It's also delicious 🙂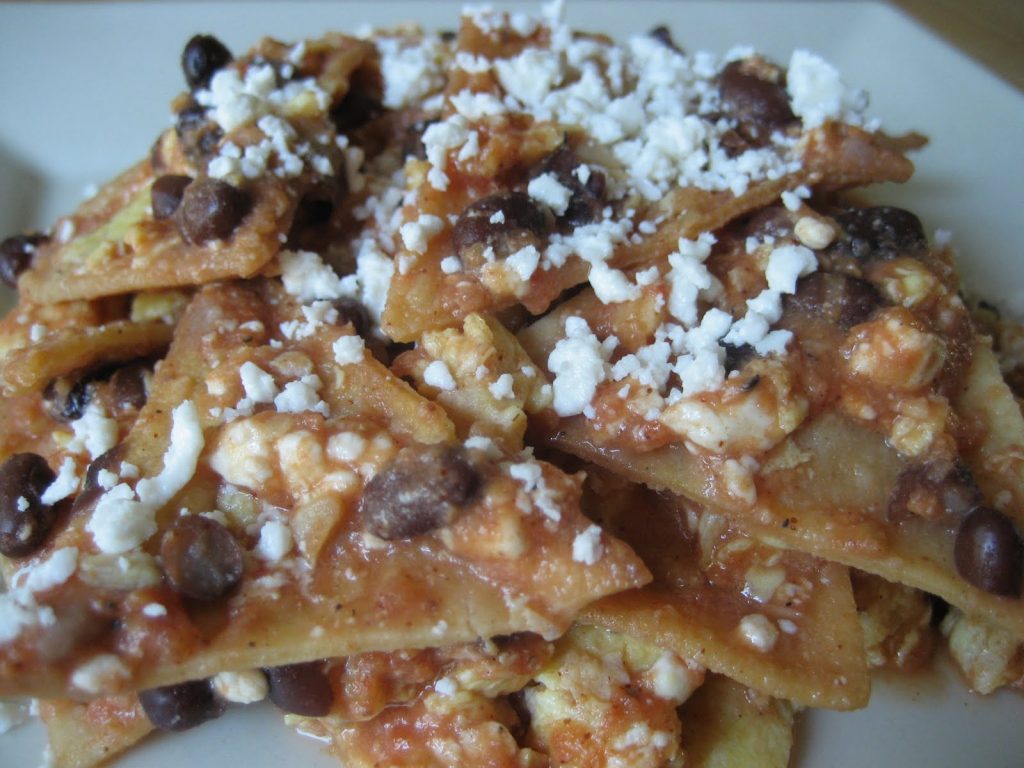 It consists of fried corn tortillas (some people use tortilla chips as a short cut, but I think that is far inferior in quality), a sauce of some kind (tomato-based, salsa verde, and red chili sauces are pretty common), some added protein (eggs, beans, and shredded chicken are popular choices) and cheese. The version at Bamboo had an amazingly delicious spiced tomato-based sauce and scrambled eggs.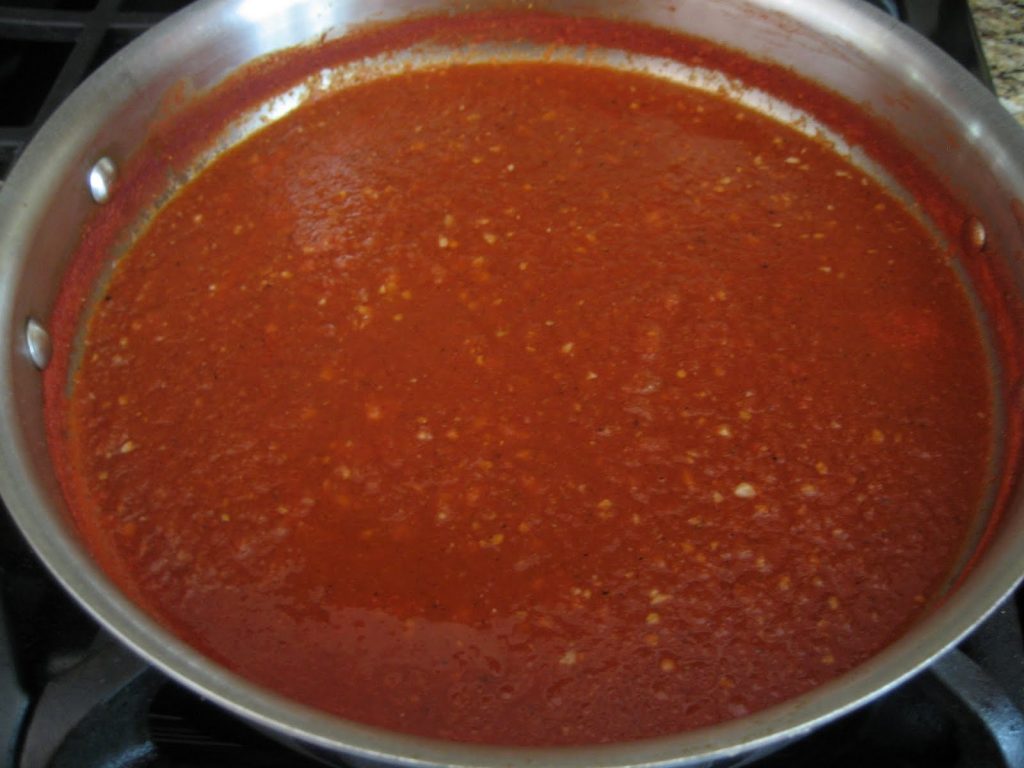 I had their chilaquiles every single time we ordered lunch from there. I ordered chilaquiles at some other Los Angeles restaurants and was never blown away as I had been at Bamboo. It was just love at first sight, and even though the other places had different twists (one used salsa verde and eggs while the other threw shredded chicken, eggs, beans and the kitchen sink in theirs) they just weren't the same.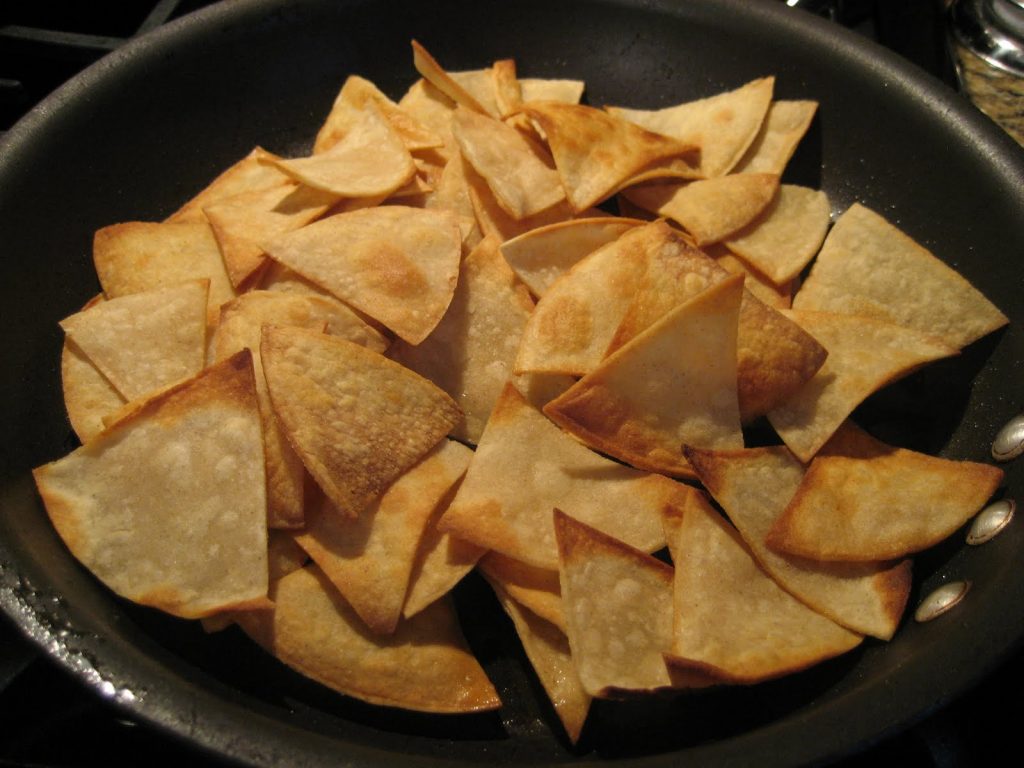 I decided to recreate this amazing dish, keep it simple, but try adding some black beans to the mix, but no chicken. That might be overkill. Or not. You can honestly make this dish with whatever you like. It's a great and cheap way to extend your proteins (and leftovers) in a manner that will fill you more than just having eggs, or beans, or chicken.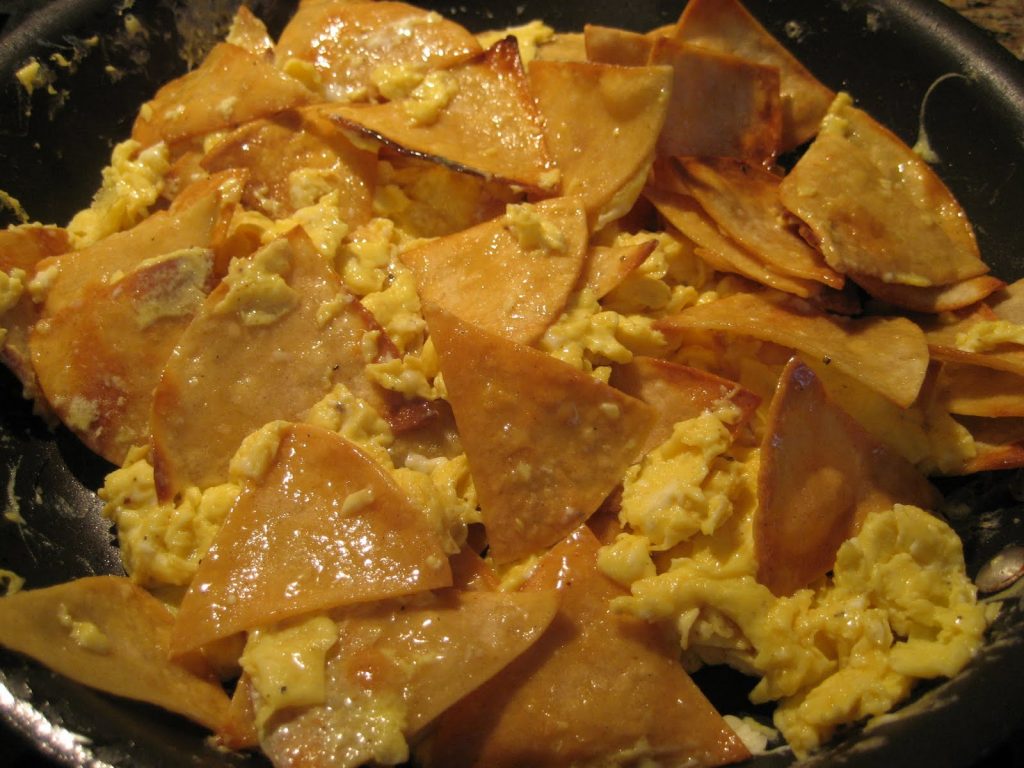 These are basically like Mexican breakfast nachos, and quite frankly, I don't think I can get enough! Now that I've mastered them, I can see myself making these frequently since these are ingredients I can easily have on hand.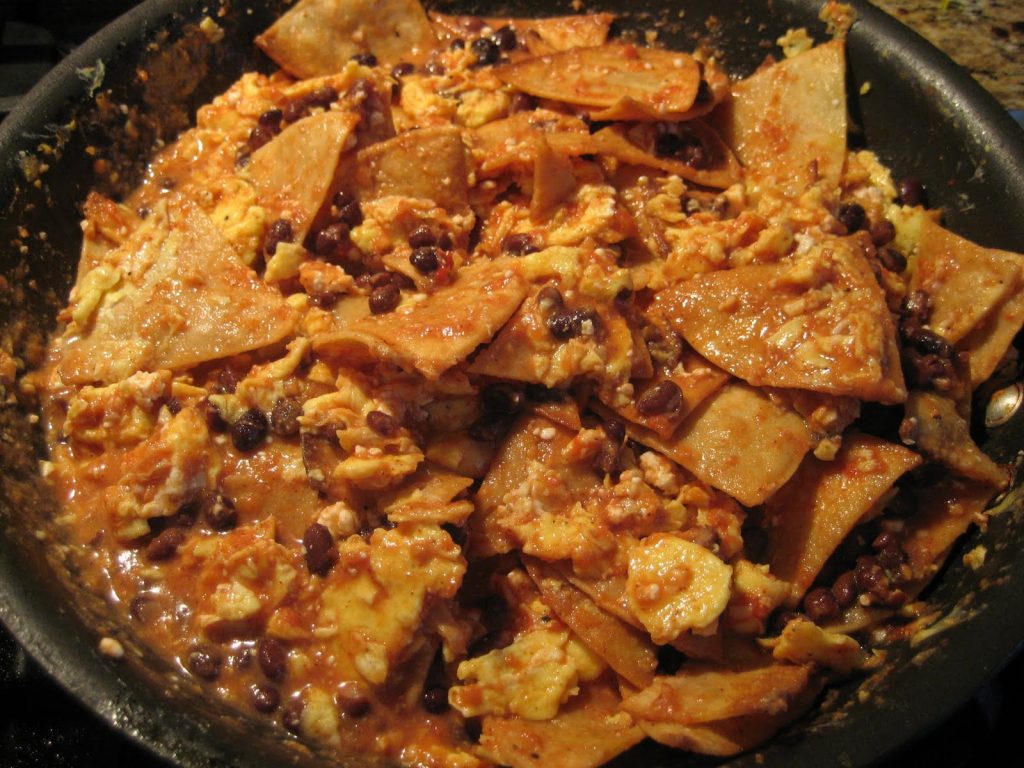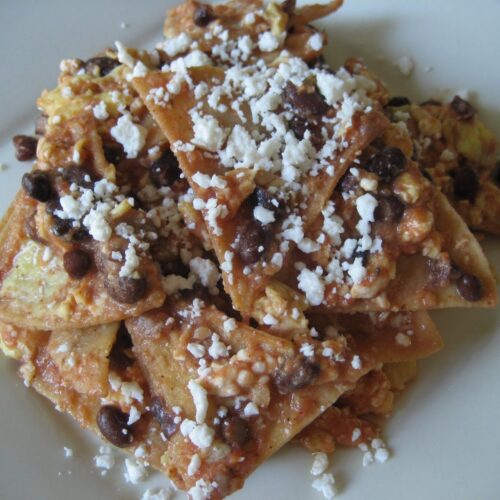 Chilaquiles
A classic Mexican breakfast of fried corn tortillas tossed in chile sauce and eggs! Black beans provide additional protein.
Ingredients
For the Spicy Tomato Sauce:
4

tomatoes

peeled, and diced

4

cloves

garlic

minced

1

teaspoon

chili powder

1

teaspoon

ground cumin

1

teaspoon

ground coriander

Kosher salt and freshly ground black pepper
Chilaquiles:
10

corn tortillas

each cut into 6 wedges

8

eggs

1

(15.5 ounce) can black beans

drained and rinsed

4

ounces

cotija cheese or queso fresco

crumbled

Sour cream and chopped cilantro for garnish

optional

Vegetable oil for frying

Kosher salt and freshly ground black pepper
Instructions
Puree the tomatoes and garlic in a blender. Pour into a shallow, wide saucepan over high heat. Add the chili powder, cumin, and coriander and stir. When the tomatoes are bubbling, lower the heat to medium and cook for about 10 minutes to infuse the flavors and thicken the sauce slightly. If the sauce gets too thick, thin it out with a little water. Season with salt and pepper to taste and set aside.

Heat a large skillet over high heat and add enough vegetable oil to coat the pan with about 1/8 inch deep of oil. Add a single layer of corn tortilla wedges at a time and fry for a few minutes per side until lightly golden and crisp, flipping with tongs. Set fried tortillas aside on a paper-towel lined sheet pan, and continue pan-frying until all the tortilla wedges are fried. Remove the pan from the heat. Drain off most of the oil from the pan, leaving just a tablespoon or two.

Beat the eggs in a bowl with a little salt and pepper to taste. Add the fried tortillas back into the hot skillet with the reserved oil, and set it over low heat.

Pour the eggs over the fried tortillas and mix constantly with a rubber spatula or wooden spoon to scramble the eggs, breaking up the eggs as necessary to cook and evenly distribute.

When the eggs are about halfway cooked, but still soft, add the sauce, black beans, and most of the cheese, reserving some for garnish. Mix thoroughly so all the tortillas are combined evenly with the sauce, beans, eggs, and cheese. Cook for a few more minutes over low heat to allow the tortillas to absorb some of the sauce. They should be an almost "al dente" texture, not too crisp (like a chip) and not soggy either, but still have a bite to them, kind of in between.

Remove from the heat and serve immediately topped with reserved cheese, and sour cream and chopped cilantro if you like.
Notes & Nutrition
Servings 4.0 * calories 635 * Total Fat 40 g * Saturated Fat 10 g * Monounsaturated Fat 5 g * Polyunsaturated Fat 14 g * Trans Fat 0 g * Cholesterol 385 mg * Sodium 1358 mg * Potassium 483 mg * Total Carbohydrate 48 g * Dietary Fiber 11 g * Sugars 6 g * Protein 28 g
*All nutritional information is based on third-party calculations and should be considered estimates. Actual nutritional content will vary with brands used, measuring methods, portion sizes and more.*