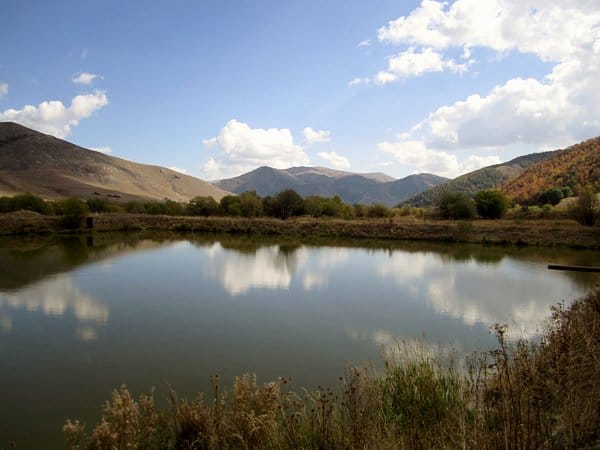 Another weekend trip during my journey in Armenia took my family to the gold-mining village of Hankavan. This was a bit different from our other weekend getaways because we weren't traveling to a hotel, but rather to our friends' summer home.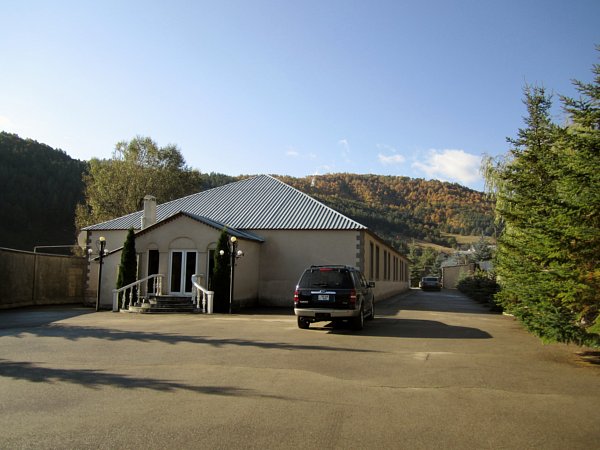 We had been there on our last visit as well, and I can honestly say that going there is one of my favorite things about visiting Armenia! Unfortunately, it's not something a typical tourist could take advantage of, but I still wanted to share it because it was wonderfully relaxing and a great foodie adventure as well.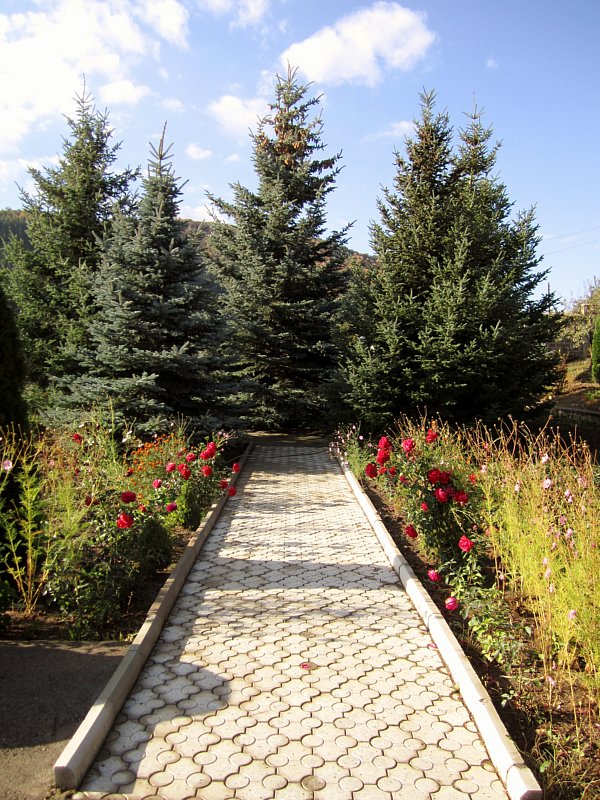 Waking up in Hankavan, there's always a chill in the air. It's colder than Yerevan but definitely warmed up later in the afternoon. I actually went frog hunting, believe it or not. I had never shot a gun before, and this of course was just a bee-bee gun, but it was a fun and unexpected adventure 🙂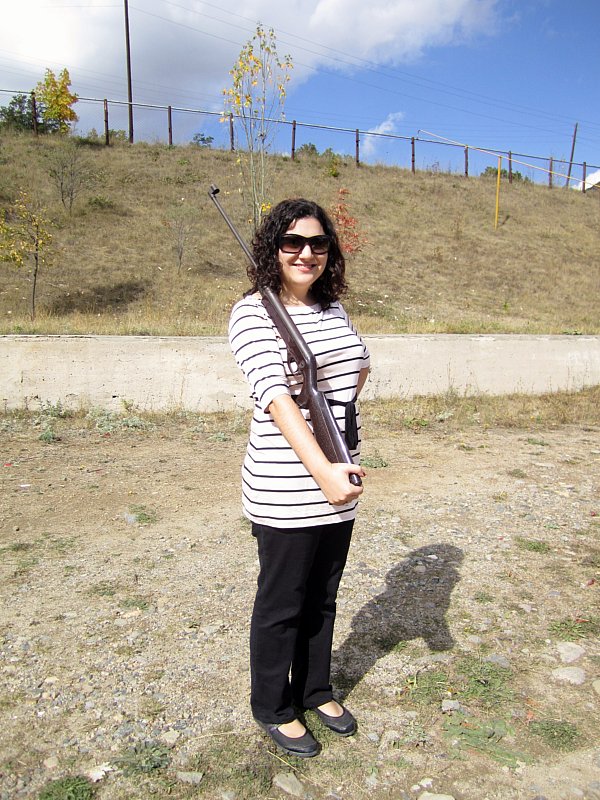 Surrounded by a rainbow of mountains and evergreens in the yard, breakfasts consisted of farm fresh hard boiled eggs with amber yolks and the freshest fruit around.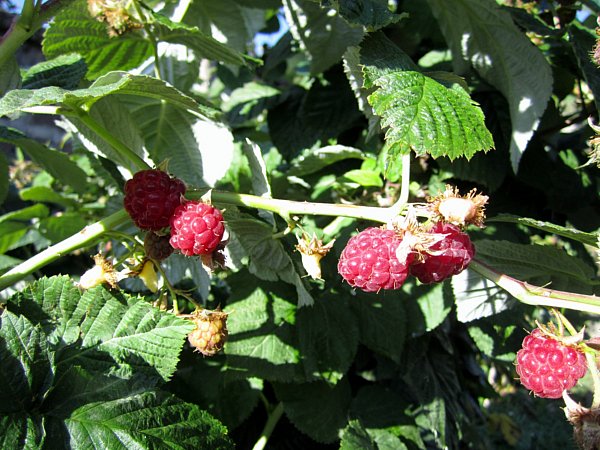 The garden bounty was extraordinary. Everything from bean stalks to a cabbage patch, plum trees and raspberry bushes, giant sunflowers from which we ate seeds fresher than any supermarket could offer.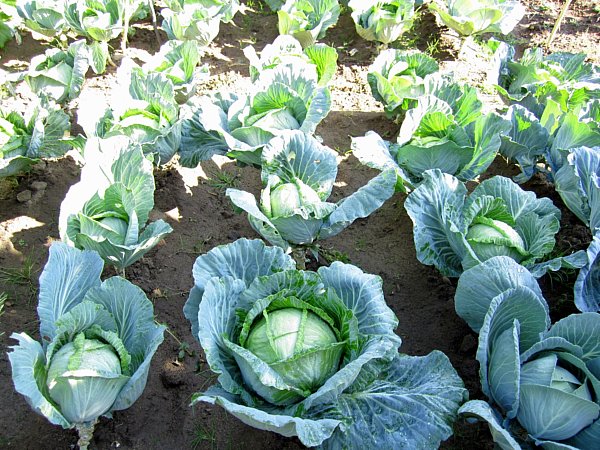 I enjoyed handfuls of fresh ruby red raspberries and the sweetest golden plums I've ever encountered. All organic, all literally picked an instant before consumption.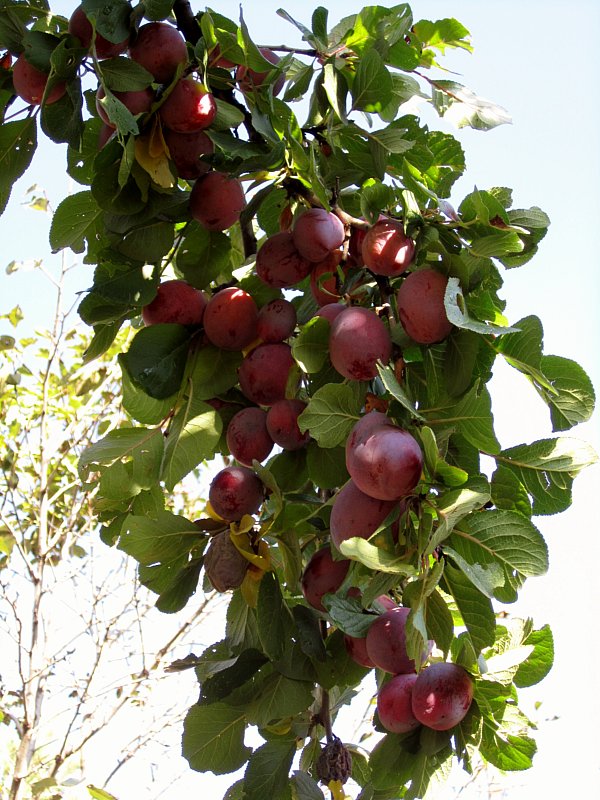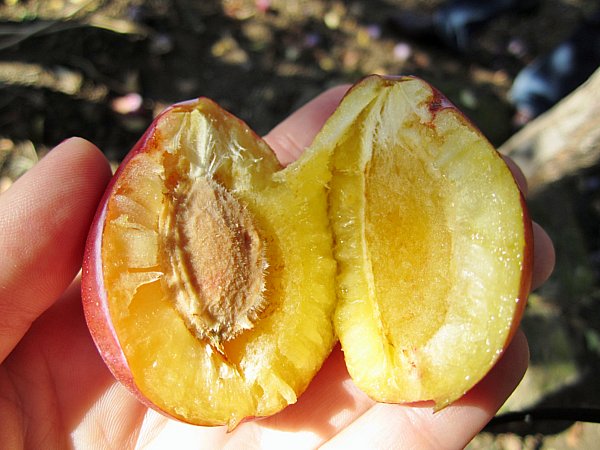 I was understandably obsessed with the fresh fruit available during our visit to Hankavan. Each time I felt a craving I would escape to the back of the garden and pluck juicy berries at my will. This is the life.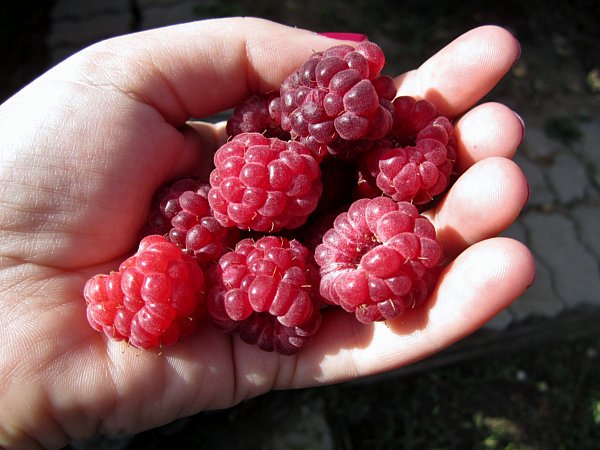 Believe it or not, the fruit invasion was not the most exciting food experience during our visit. Every time our friends visit their summer home, they have a woman from the village come over and make fresh lavash in their tonir.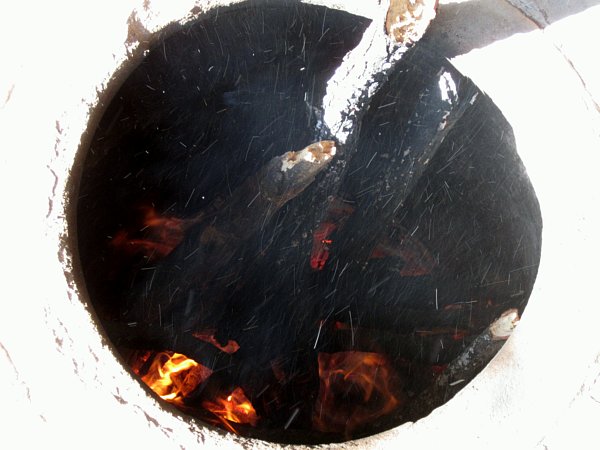 A tonir is a clay bread oven used to make lavash. It's actually a pit in the ground with another small pit next to it for the person making the lavash to put their feet into as they sit next to the tonir making lavash.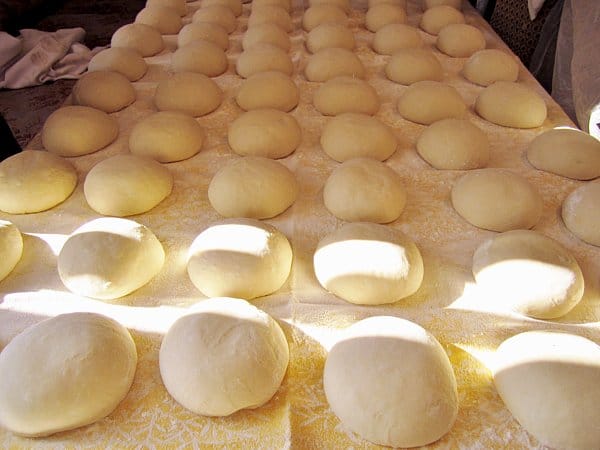 The process of making the lavash was a lot of fun to watch. A huge batch of dough was made early in the morning and allowed to rise. It was then shaped into 80 balls, covered with a cloth and allowed to rest. Meanwhile, the tonir was heated with burning wood until it was hot enough to bake the lavash.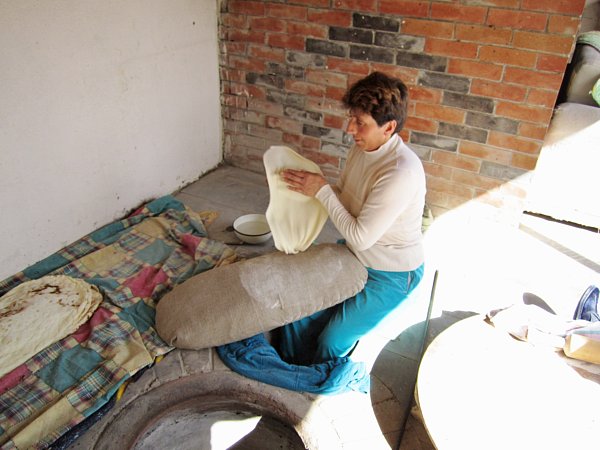 Each ball of dough was rolled out and then stretched by hand and then over a long oval pillow. The baker dabbed water over one edge of the dough and then quickly pressed the dough-side of the pillow against the interior of the tonir.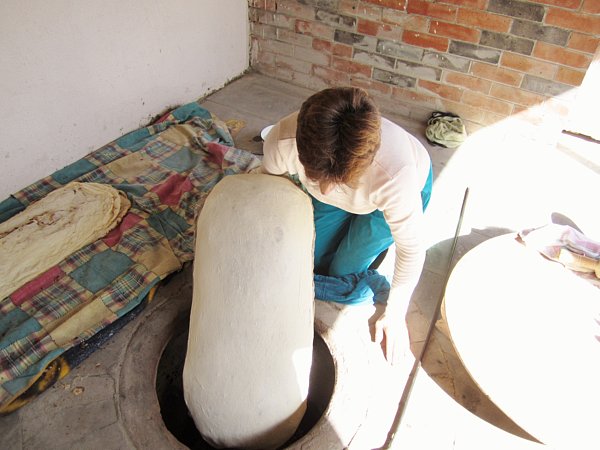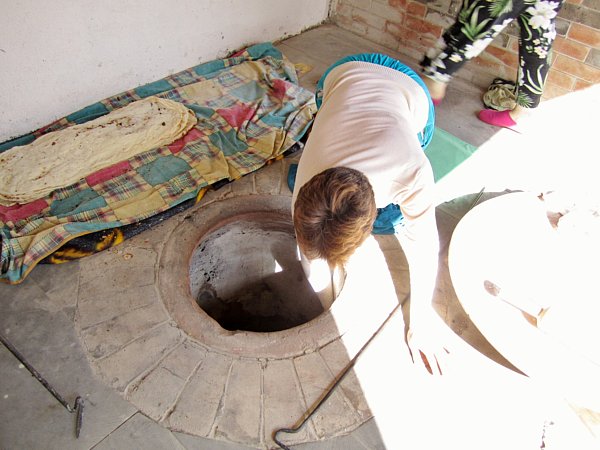 Moments later, the lavash was done and removed with a hook and piled over to one side. Each time she would press dough against the interior of the hot tonir she would rotate in a clockwise direction. At one point there were several lavashes baking at once on different parts of the wall.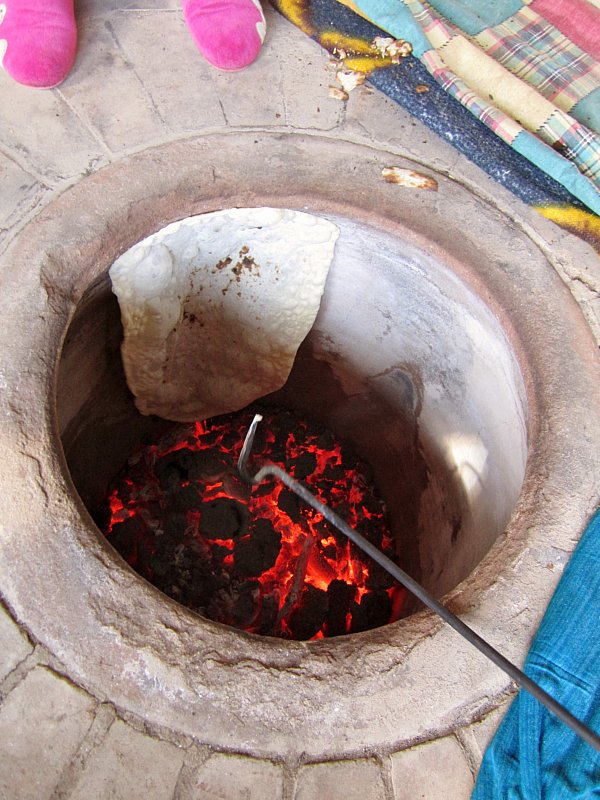 We enjoyed some of this lavash immediately, with a variety of cheeses set on a table right by the tonir. It was still hot, slightly charred in spots, chewy and flavorful. It was totally unlike some of the shoe-leather lavash that is sold in the United States.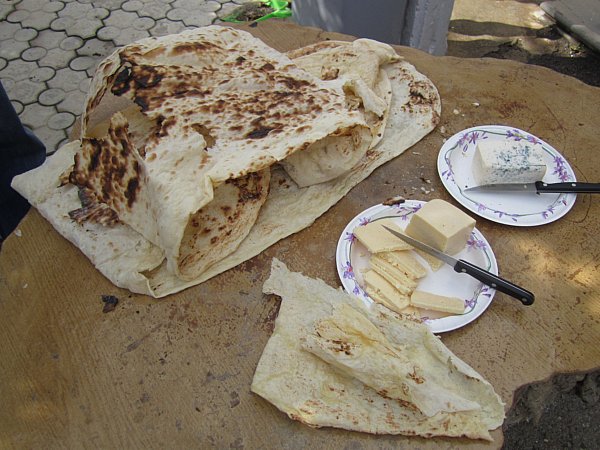 Even hours later, it was still soft, pliable, and incredibly fresh. It was unlike any lavash I've ever had, mostly because it was insanely fresh, but also because I saw the timeline from the very beginning of its creation. Quite extraordinary, if I may say so.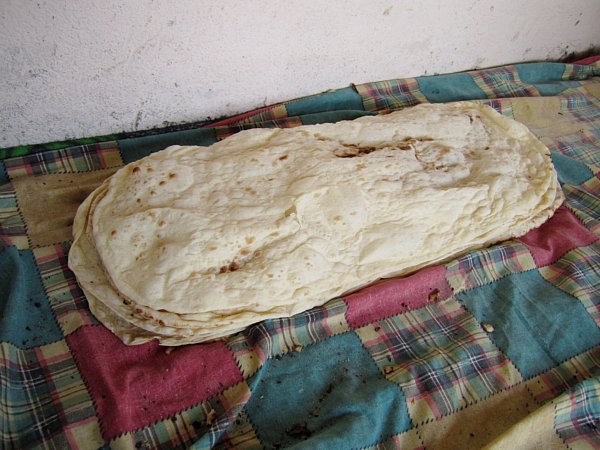 Later that same day, in the same tonir we enjoyed khorovatz (Armenian barbecue pork). It too was outstanding. The experience of making the khorovatz was a lot of fun too. The tonir had been sealed with dough (much like a tagine) to keep air from escaping while it cooked slowly. It was essentially like cooking meat in a smoker, since the burning wood was what would offer additional flavor and even a pink smoke ring.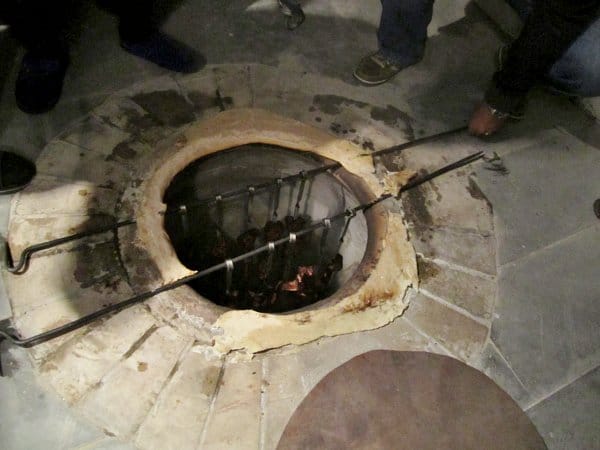 We did a little song and dance around the tonir and counted down until the lid was removed. It was unforgettably fun, and the tonir khorovatz was especially memorable. Skewered with potatoes, the juices from the meat flavored the potatoes, making them extra delicious. It was an excellent culinary finish to an awesome day relaxing in Hankavan.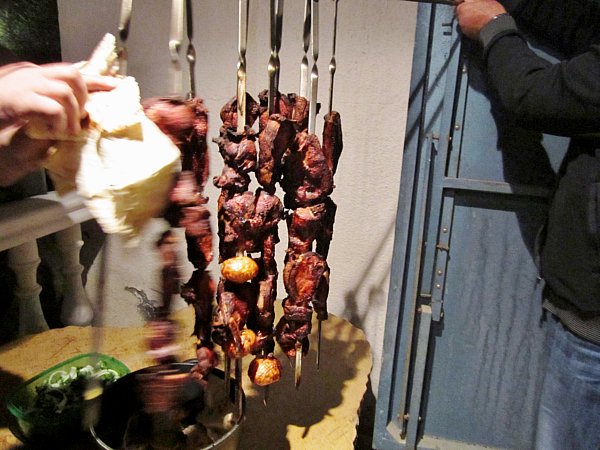 Other Armenia posts