This post may contain affiliate links, which means that I may receive a commission if you make a purchase using these links. As an Amazon Associate I earn from qualifying purchases.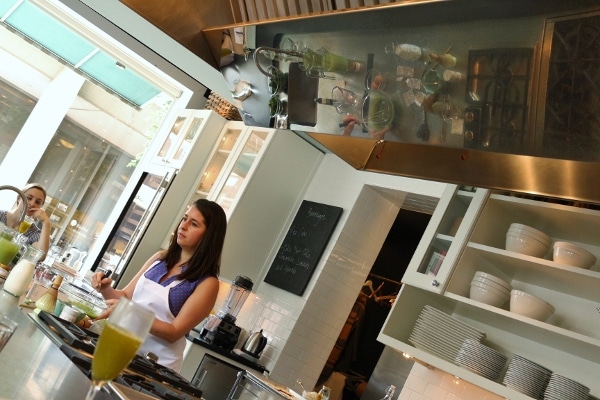 The main reason I went to Philadelphia to visit my friend was because she invited me to join her for a cooking class entitled Matcha 101 at Cook, a posh little demo kitchen near Rittenhouse Square. If you're familiar with my blog, you've probably read about my love of tea at one point or another, so it's no surprise I'm close friends with other like-minded tea-loving individuals. After a Saturday spent exploring the city, our Sunday was spent learning about the fascinating world of matcha tea!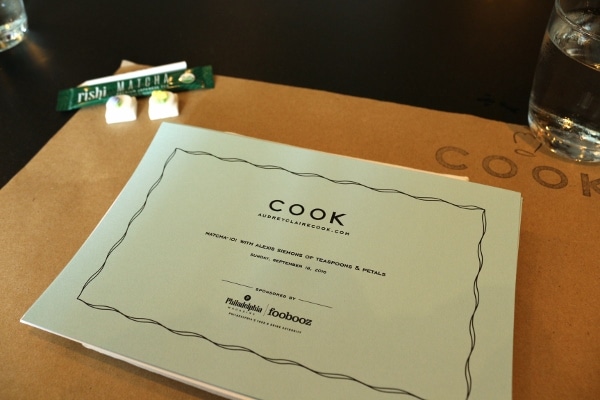 The class was lead by Alexis Siemons, a tea consultant and writer local to the area. She shared her wealth of knowledge about matcha tea, from its growth and production to its many uses within the kitchen, both traditional and modern.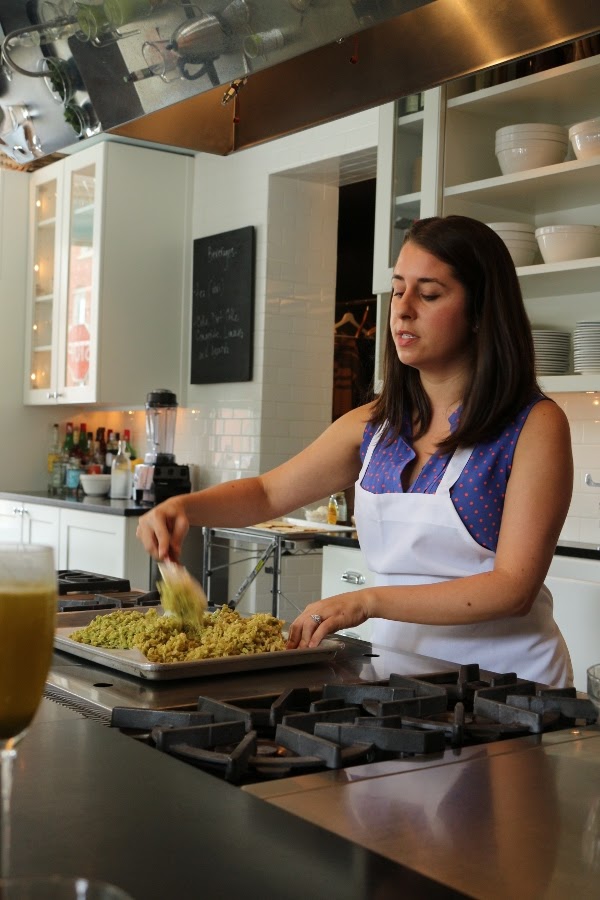 Our tasting began with a sparkling matcha lemonade cocktail, a tart infusion of lemon juice and honey brightened with green matcha and a splash of sparkling wine. It was tasty and a fun way to start our matcha experience.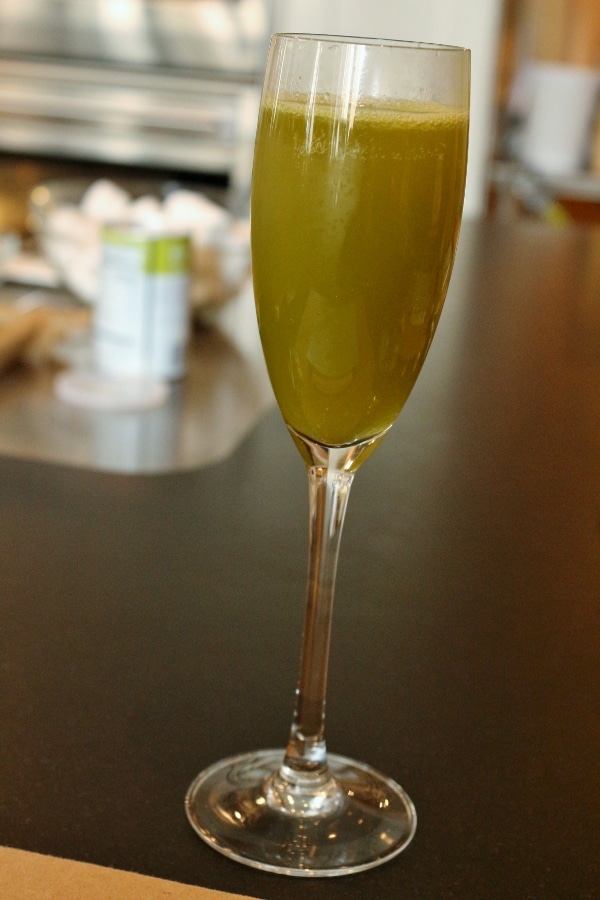 While we sipped our cocktail, Alexis got to work on more of the dishes that we would be enjoying during our class. Alexis prepared ceremonial grade matcha powder into traditional matcha tea, using a bamboo whisk to combine the delicate ingredient with just enough hot water to make a smooth paste before thinning it out to the right consistency with additional water.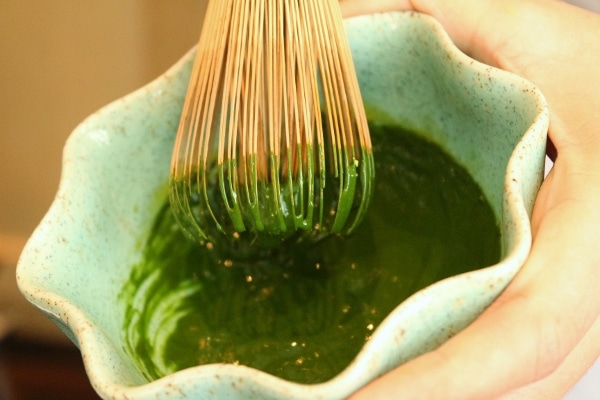 Matcha tea on its own is somewhat grassy and vegetal in flavor, and is best complimented with something very sweet. In Japan, they serve small sweets alongside the drink, so Alexis put an American spin on the practice by serving it with matcha rice krispie treats.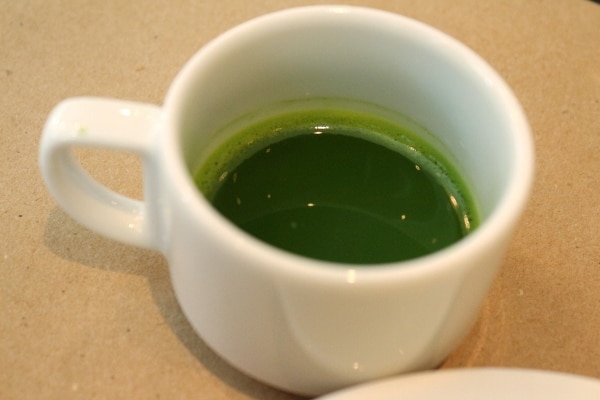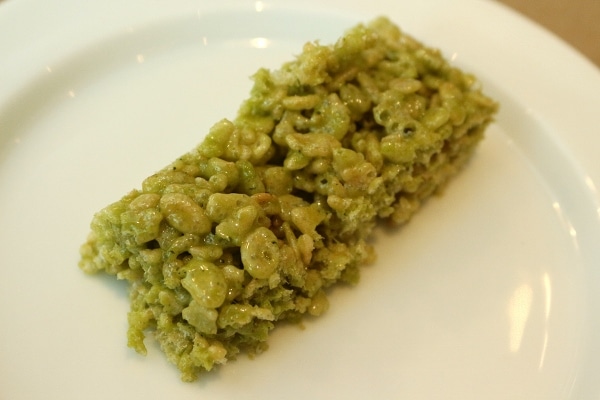 The rice krispie treats are sweet enough that a lot of the matcha flavor within them is somewhat masked, however, they really are the perfect complement to the shots of matcha tea, really balancing the flavor of the pure unadulterated matcha tea.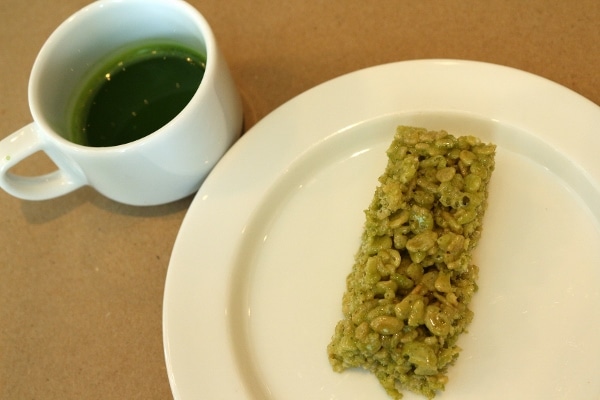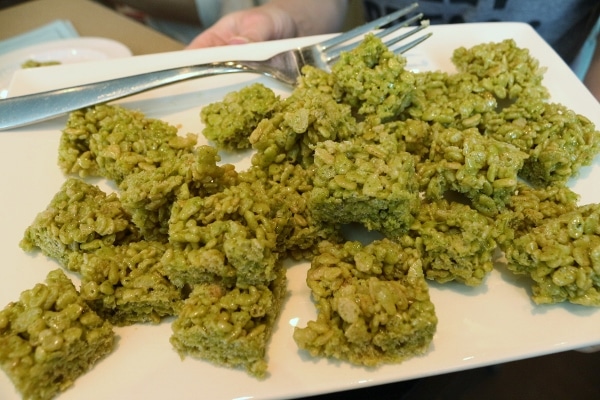 Our next pairing began with matcha fresh juice shots. Alexis combined fresh cucumber juice with matcha, as well as fresh honeydew juice with matcha. We tried both variations, and although they were different I was definitely a fan of both. The cucumber had a light crispness to it, while the honeydew was a bit sweeter, yet still delicate. This is a refreshing way to experience matcha tea!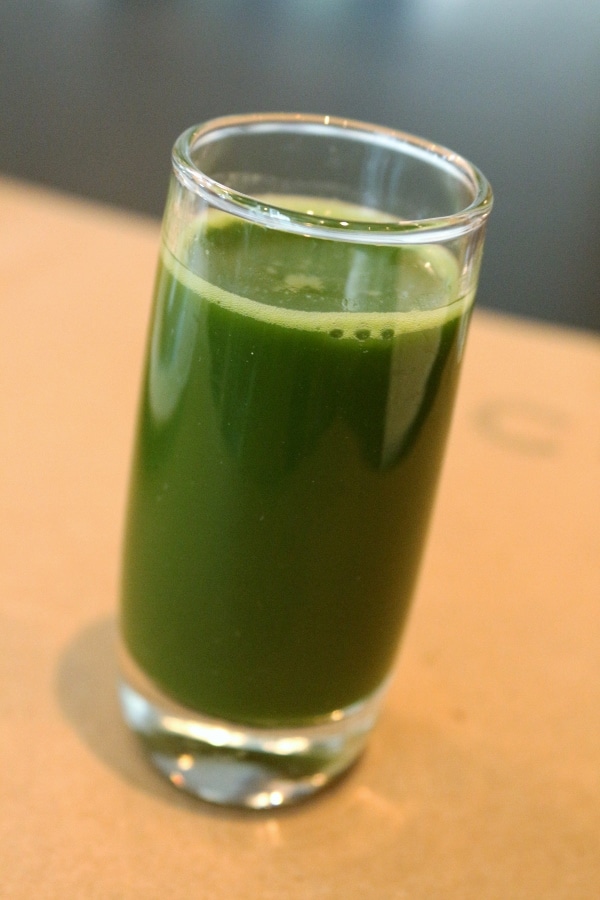 One of my favorite bites from the afternoon was the matcha green tea and goat cheese crostini! It reminded me more of a tartine (open-faced sandwich) than a crostini due to its size, but that's really irrelevant because it was so tasty! A combination of creamy and tangy goat cheese with vibrant matcha powder is finished with a segment of orange and a drizzle of honey. This crostini walks the line between savory and sweet in the most delicious way.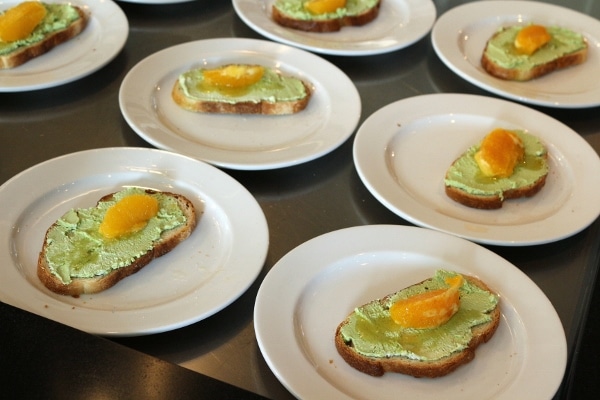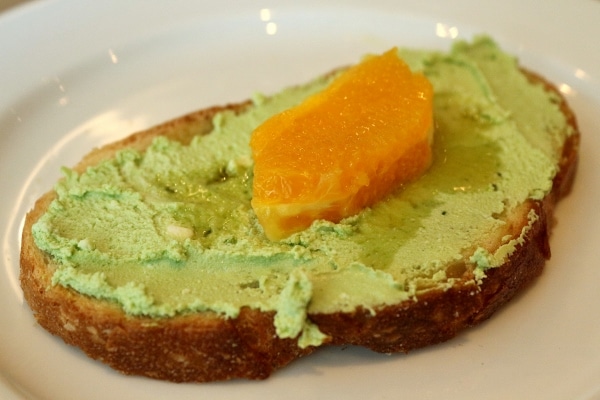 The final pairing of the afternoon featured matcha custard pie served with cool and creamy iced mint matcha coconut latte. Both are definite winners in my book, and a wonderful finale to a fun afternoon learning about matcha tea in all of its glory!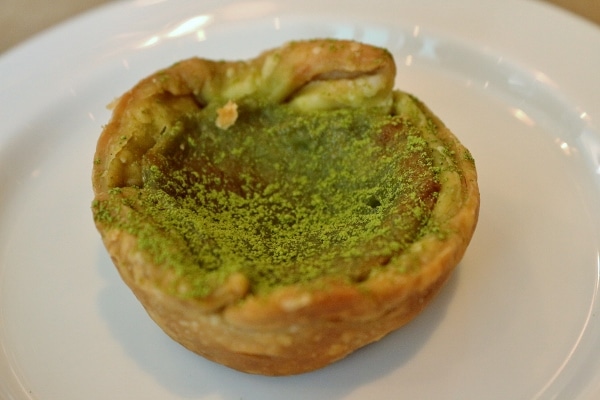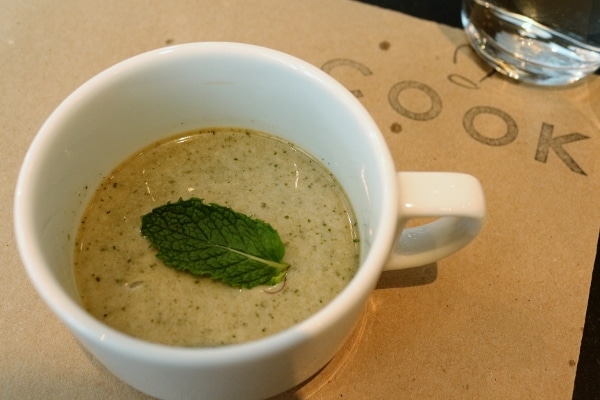 Alexis was kind enough to let me share some of the recipes from the class, so I selected a couple to include in my post. If you're ever planning a trip to Philadelphia, check out the event calendar at Cook for some fun culinary experiences. I would definitely love to visit again for another class! That would be the perfect excuse to head back to Philly for some culinary fun!
Matcha Green Tea & Goat Cheese Crostini
Makes 8 crostini
(Recipe courtesy of Alexis Siemons of teaspoons & petals)
Small bread loaf
Olive oil, for drizzling
5 ounces goat cheese
1/2 teaspoon unsweetened matcha green tea powder (culinary grade)
Honey, for drizzling
1 orange, peeled, pith removed and segmented
To make the crostini, heat your oven to 350 degrees F. Slice loaf into 8 half-inch pieces, place the slices on a baking sheet, and drizzle both sides with olive oil. Bake for approximately 15 minutes or until slightly crispy (note: You can make the crostini ahead and store at room temperature in an airtight container for 2 days).
While letting the crostini cool slightly, microwave goat cheese to soften. Sift matcha over softened goat cheese and mix until completely combined (no granules). Spread on warm crostini, drizzle with honey, and top each slice with one orange segment.
Tip: To preserve the bright green matcha color, mix with goat cheese right before serving.
Iced Mint Matcha Coconut Latte
Makes 2 cups
(Recipe courtesy of Alexis Siemons of teaspoons & petals)
2 teaspoons unsweetened matcha green tea powder (culinary grade)
1/4 cup mint leaves (tightly packed, stems removed)
2 cups unsweetened coconut milk
1 tablespoon plus 1 teaspoon honey
Add coconut milk, mint leaves and honey to the pitcher of a blender. Sift in matcha. Place lid on the pitcher and blend on high speed until mint and matcha are combined. Add ice to two glasses, pour latte into glasses and serve.