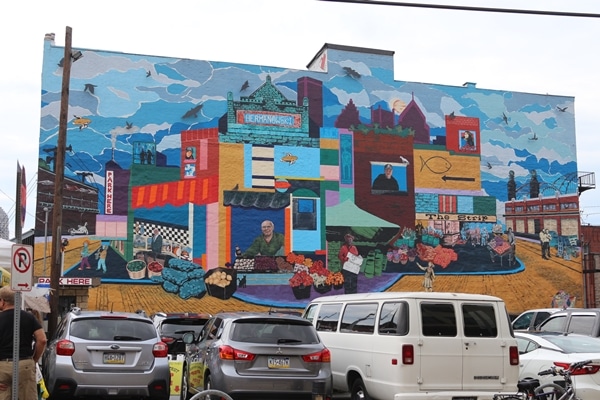 Over the recent Labor Day weekend I visited one of my best friends and her family in Pittsburgh. I had been to Pittsburgh only once previously quite a few years ago, and I was excited to spend some quality time with my loved ones, and check out a bit more of the city together.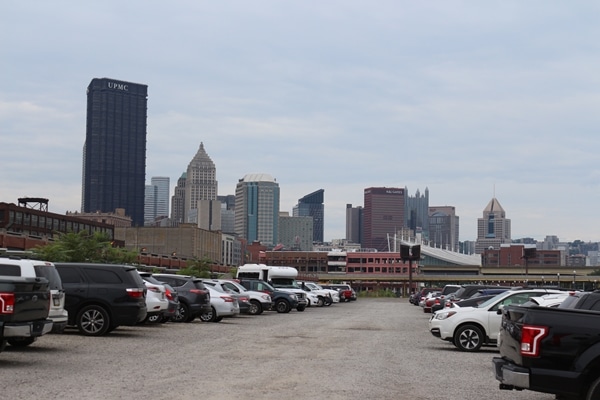 Our day 1 agenda included lunch and a stroll around the Strip District, a popular Pittsburgh neighborhood boasting restaurants and bars, international grocery stores, and eclectic shopping. First stop is lunch at Smallman Galley.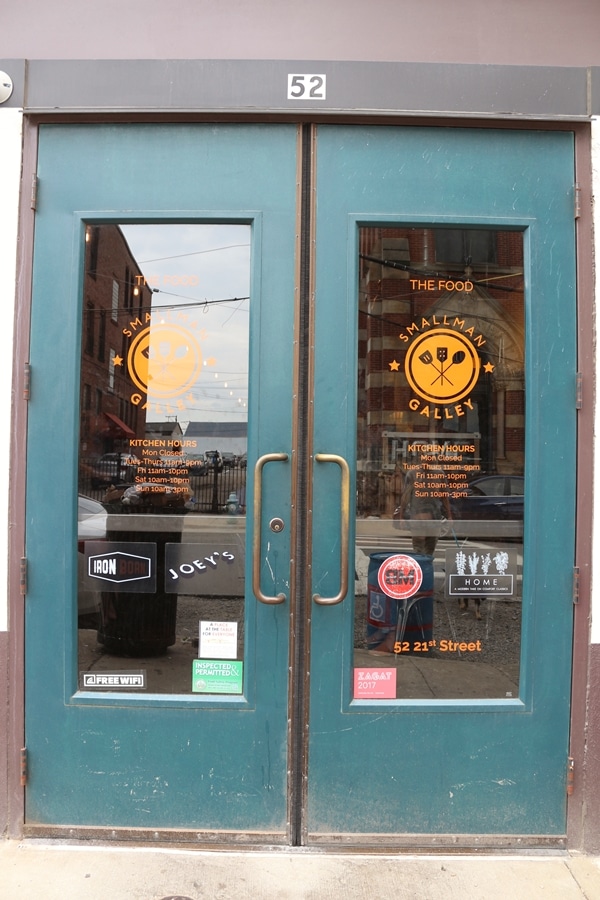 Smallman Galley is a shared space with 4 rotating eateries and a couple bars. At the time of my visit our food options included Home (a modern take on comfort classics), Banhmilicious (modern Vietnamese), Joey's Snack Bar, and Iron Born (hand-forged Detroit-style pizza in the Iron City).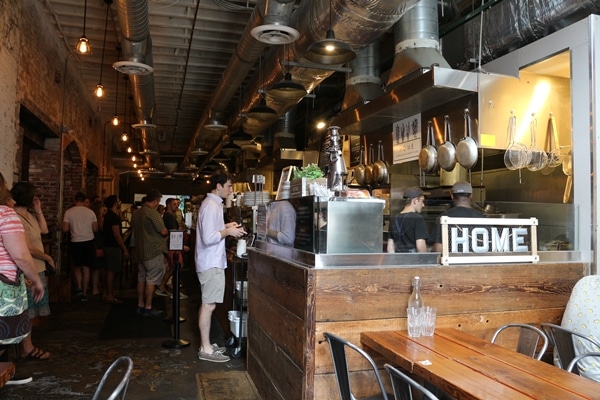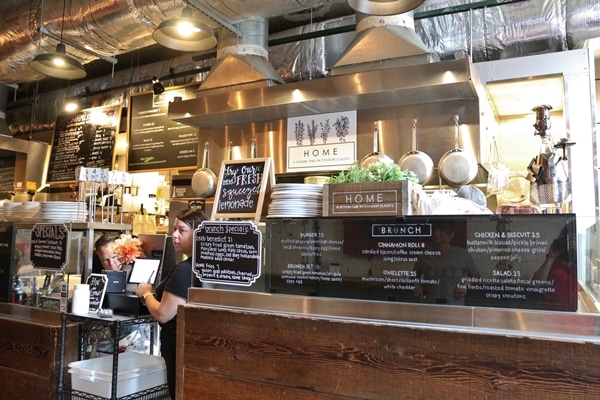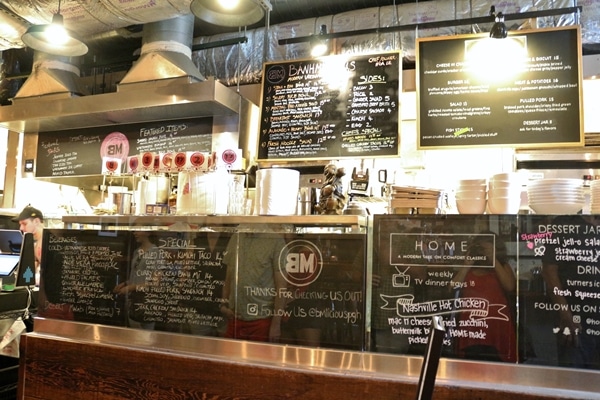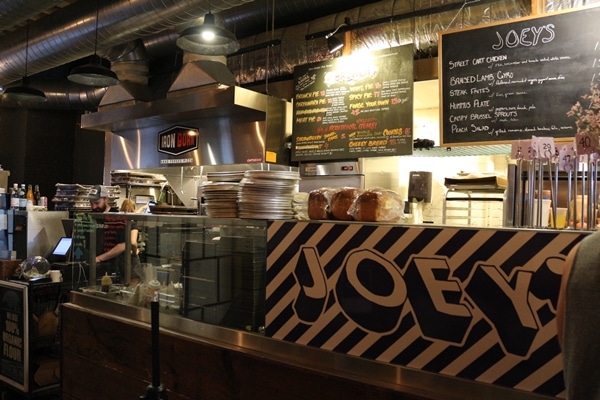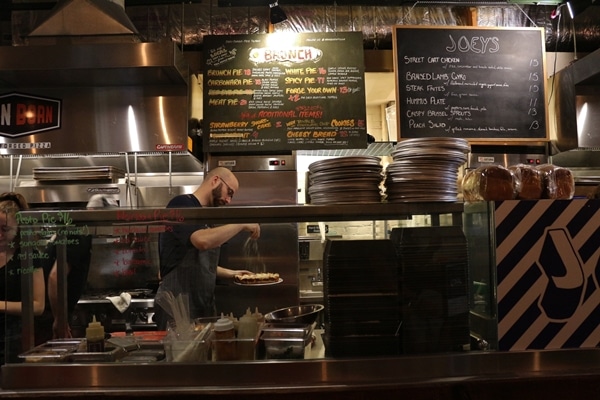 We selected several dishes to share from 3 of the 4 eateries. Each spot gave us a numbered stand to place on our table so our order could be delivered to our table when it was ready.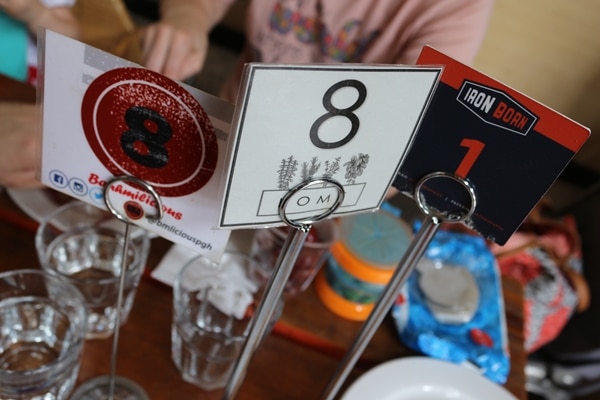 The first dish to arrive was one of the brunch specials at Home, Home Fries which consisted of Yukon gold potatoes, charred peppers and onions, and Home sauce. These were piping hot, crispy on the outside, fluffy (AND HOT) on the inside, and accented with onions and peppers, microgreens, with little blobs of Home's special sauce. Delicious!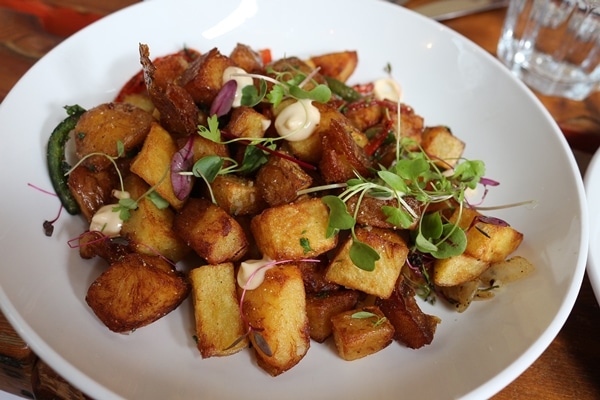 Next up was one of my friend A.J.'s favorites from previous visits to Smallman Galley, the Spicy Pie from Iron Born. This thick, crispy crusted pizza is topped with hot sopressata, pepperoni, house banana peppers, and Mike's hot honey.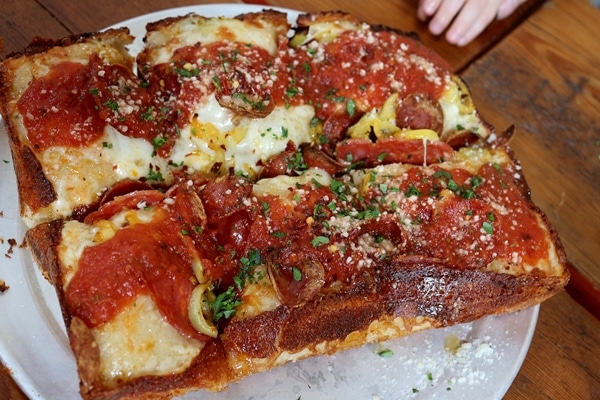 Holy deliciousness, Batman! This is a great pizza! It has a healthy amount of spice, is nicely sauced, and has a fantastic texture.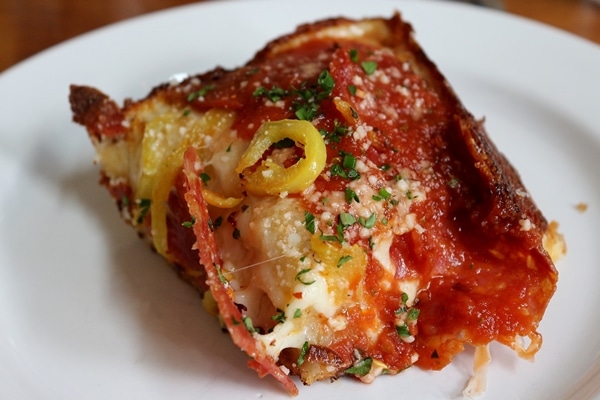 Our final pick, and the overall favorite, was one of the specials at Banhmilicious. The Pulled Pork and Kimchi Taco features corn tortillas topped with pulled pork, kimchi, mixed lettuce, sriracha, mayo, cilantro, and cucumber. It was also quite spicy, but so delectable and had a wonderful balance of textures and flavors. Big winner here!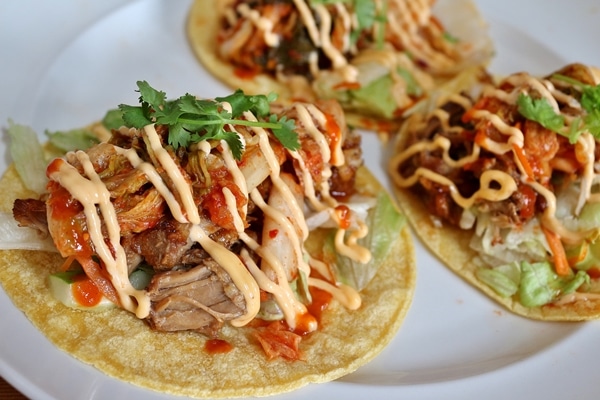 After a satisfying lunch we headed out for a stroll through the Strip District, checking out several shops along the way. One thing I noticed immediately is the pride for all of Pittsburgh's sports teams. The fact that they all share the same team colors result in a serious explosion of black and gold everywhere you turn.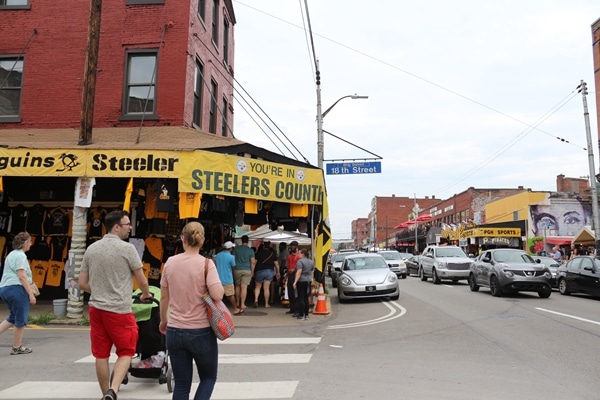 Allegheny Coffee & Tea Exchange was one of the highlights during our neighborhood exploration. You can purchase prepared coffee and tea, or peruse through the extraordinary array of coffee beans and tea leaves for sale. There were so many uniquely flavored coffee beans, I couldn't help inhaling all of the fragrant aromas. This is a coffee-lover's dream.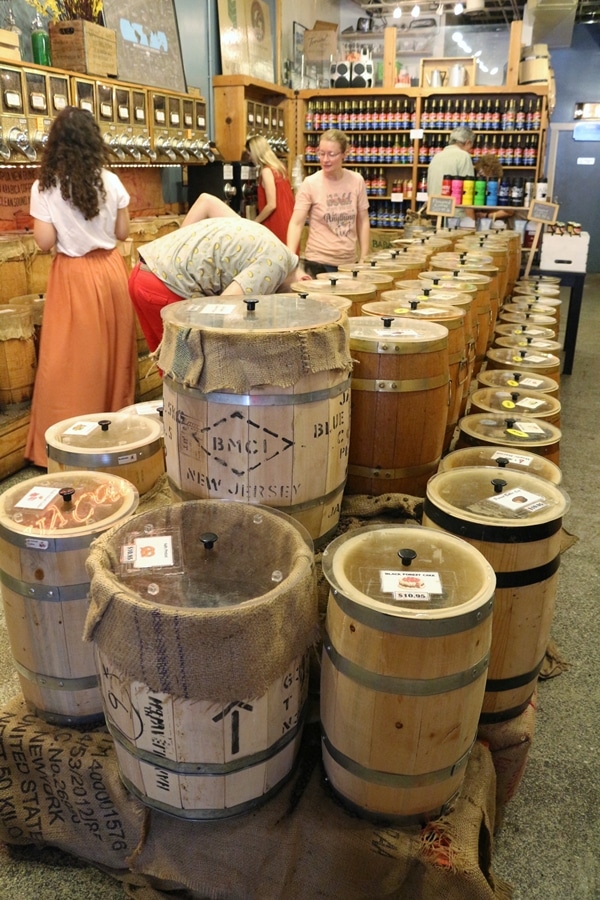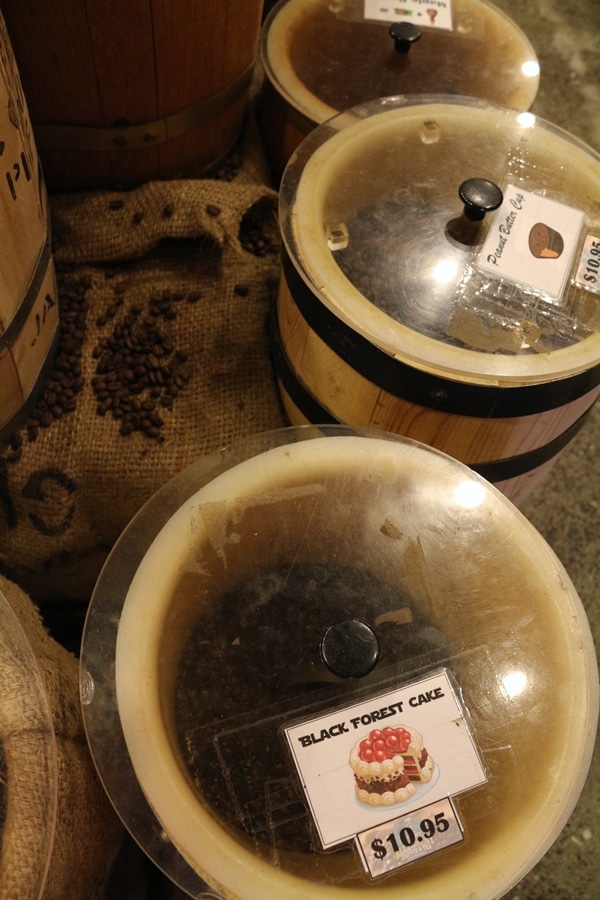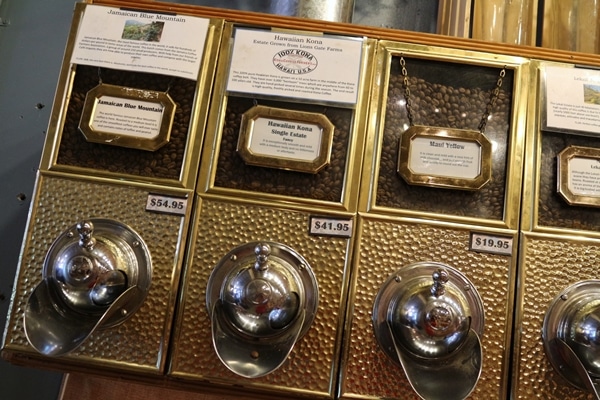 The good stuff!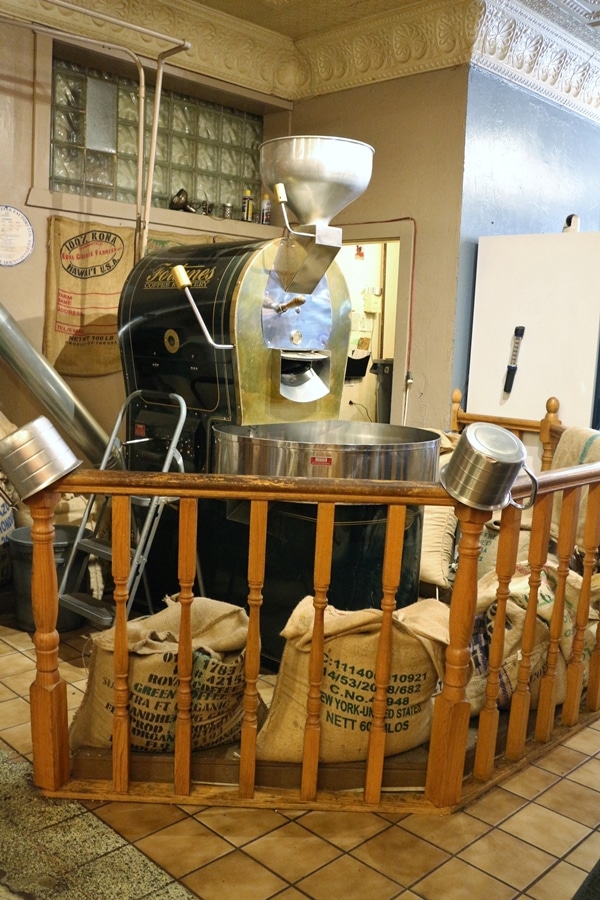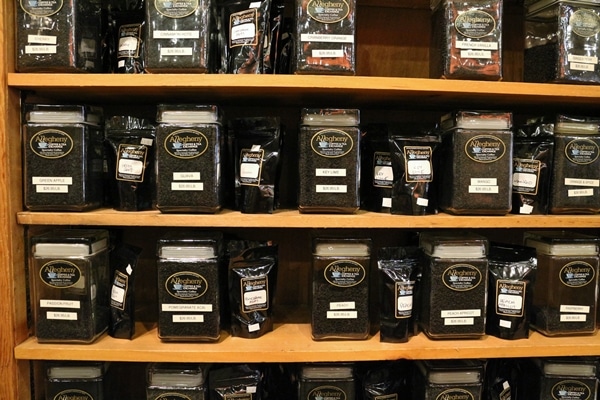 Selection of teas
My absolute favorite stop, however, was Wholey's Market. I desperately wish I had one of these markets where I live. I was so impressed by the extensive selection of fresh fish and meats, including hard to find ingredients like alligator meat and ground goat. To me Wholey's felt like the Disneyland of grocery stores.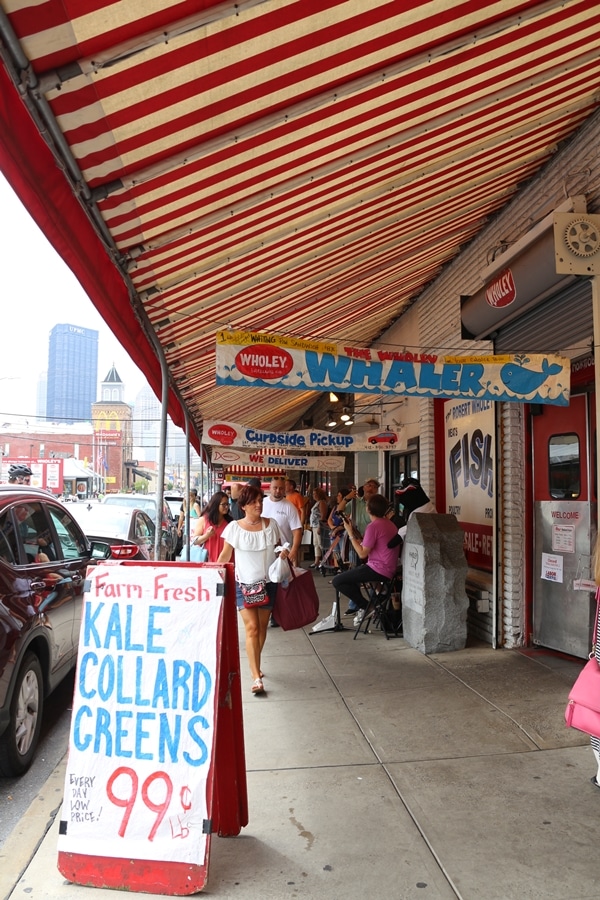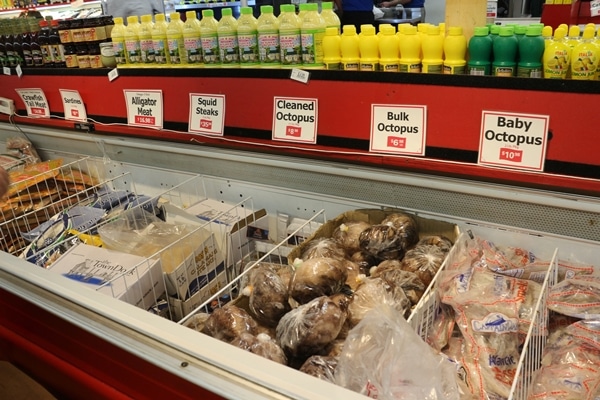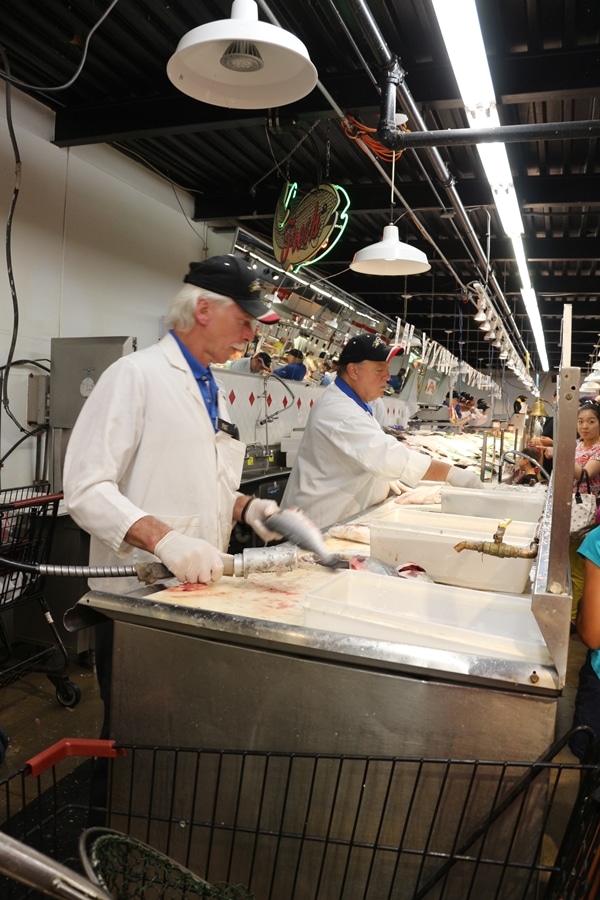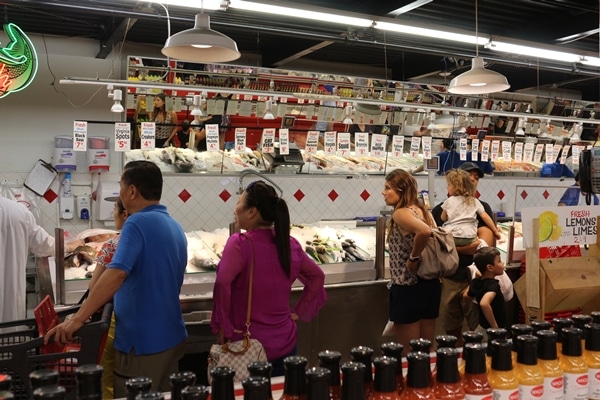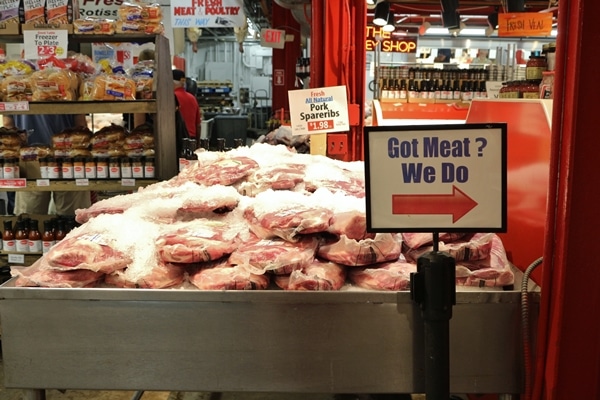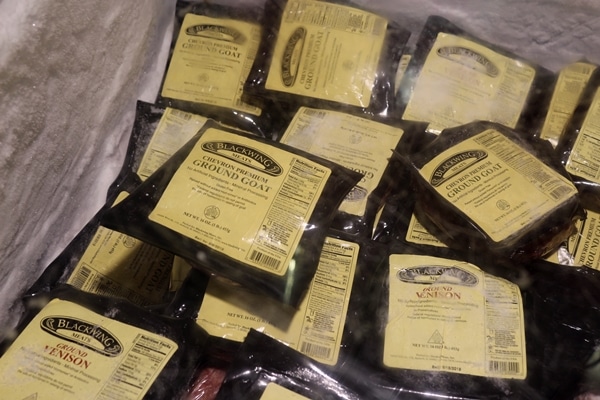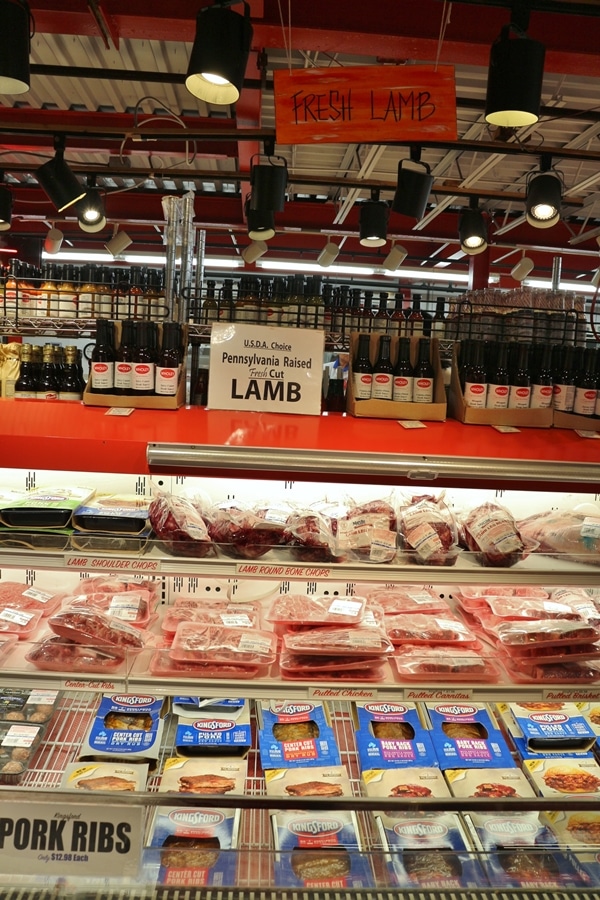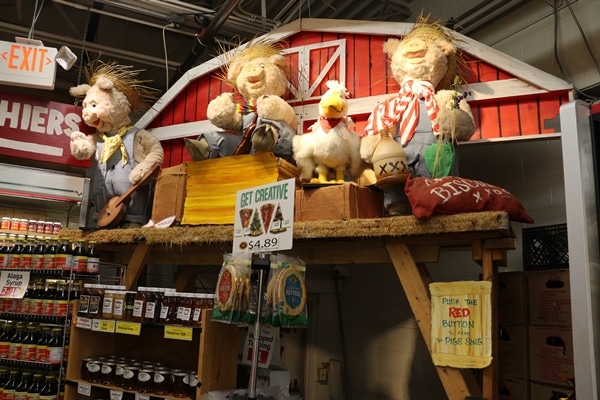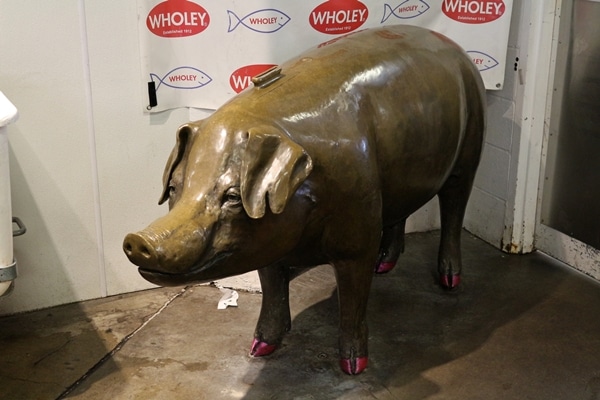 Our final stop before heading home was another highlight. Peace, Love and Little Donuts is located directly next to Smallman Galley. Holy moly, these donuts are not only delicious but come in so many fun and funky flavors. A complete listing is available on their website. They use the same basic tiny cake donuts and decorate them to order. We got a dozen to share.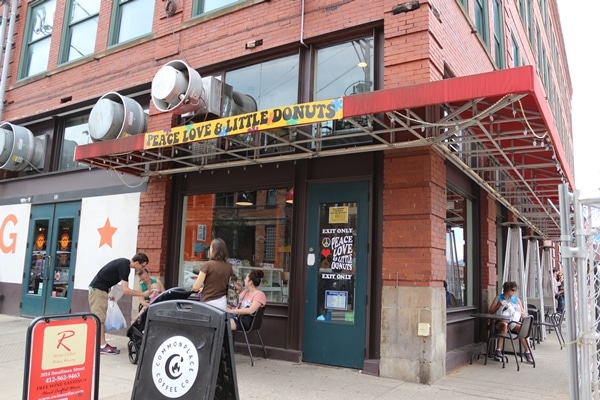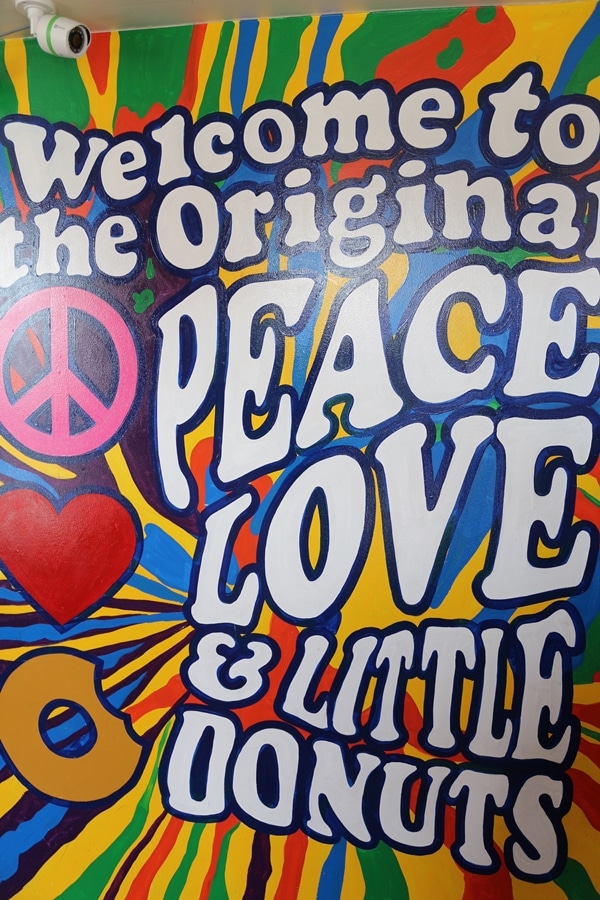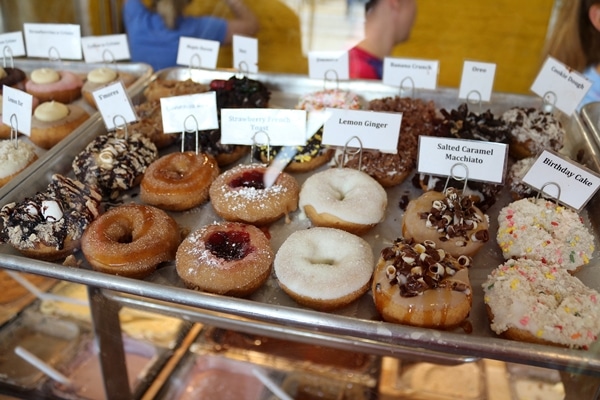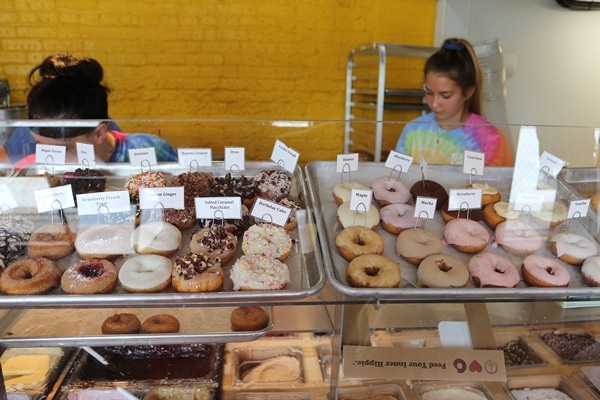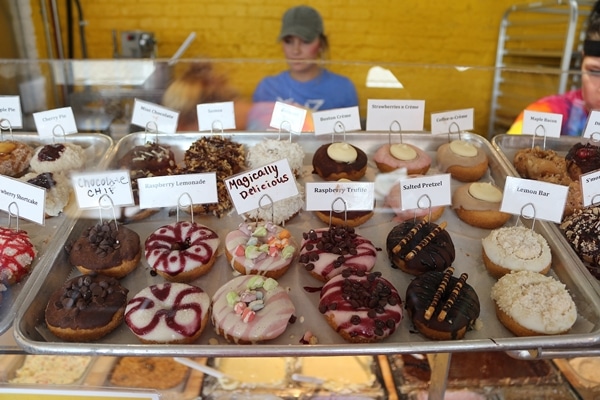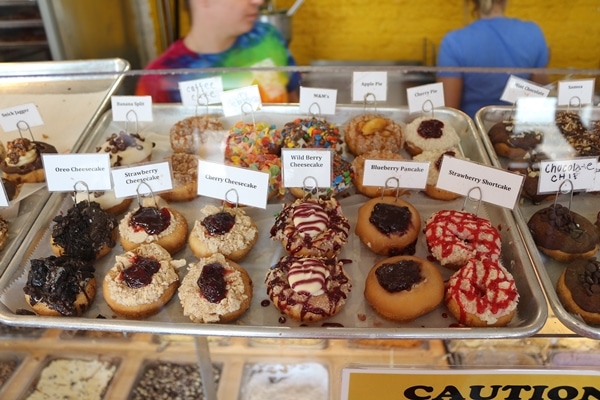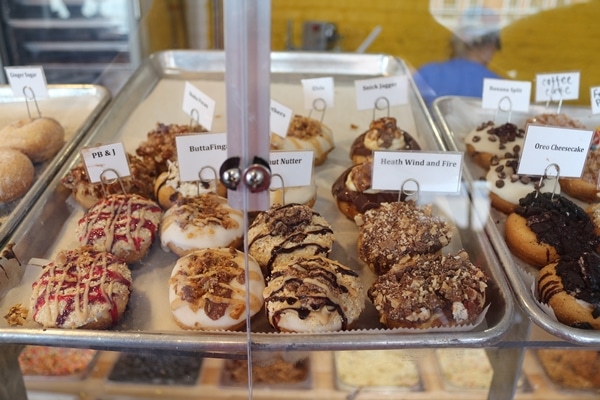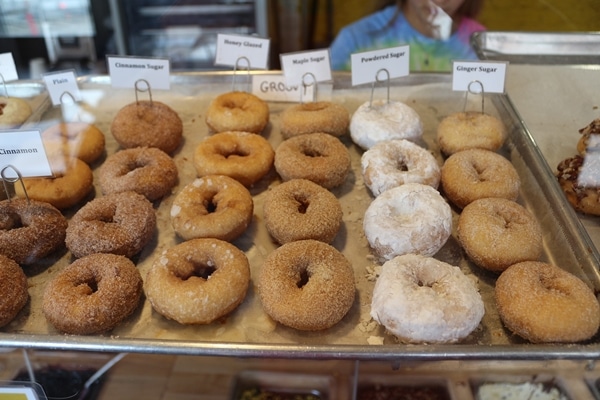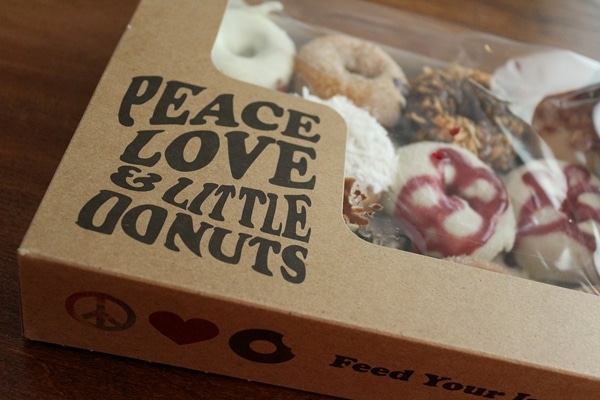 From left to right, top to bottom, these are our selections: Lemon Glaze, Ginger Sugar, Samoa, Maple Bacon (x2), Coconut, Raspberry Lemonade (x2), Coffee Cake, Mint Chocolate, and Strawberry French Toast (x2). Our overall favorites were the Strawberry French Toast and Raspberry Lemonade! Mmmmmmmm...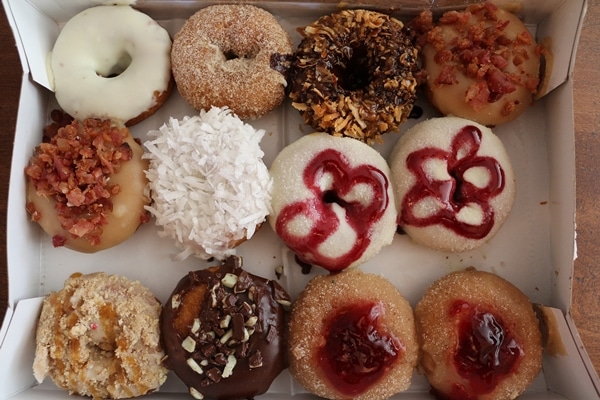 What a great way to start the long weekend filled with wonderful treats! I'll be sharing more from my trip to Pittsburgh in upcoming posts. Stay tuned.
Smallman Galley
54 21st St
Pittsburgh, PA 15222
(412) 517-6100
smallmangalley.org
Allegheny Coffee & Tea Exchange
2005 Penn Ave
Pittsburgh, PA 15222
Wholey's Market
1711 Penn Ave
Pittsburgh, PA 15222
Peace, Love and Little Donuts
2018 Smallman St
Pittsburgh, PA 15222
Related posts