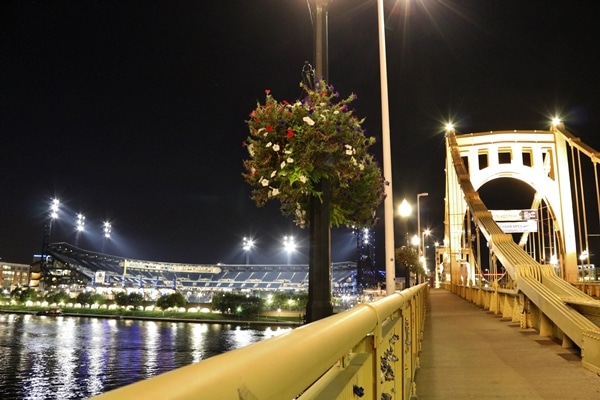 I'll be sharing days 3 and 4 in Pittsburgh in a single post, as they are almost entirely food focused. Yum! We began our morning eating leftover Banana Nilla Pudding Pie from the night before. This was Lily's first taste of pie, and she loved it!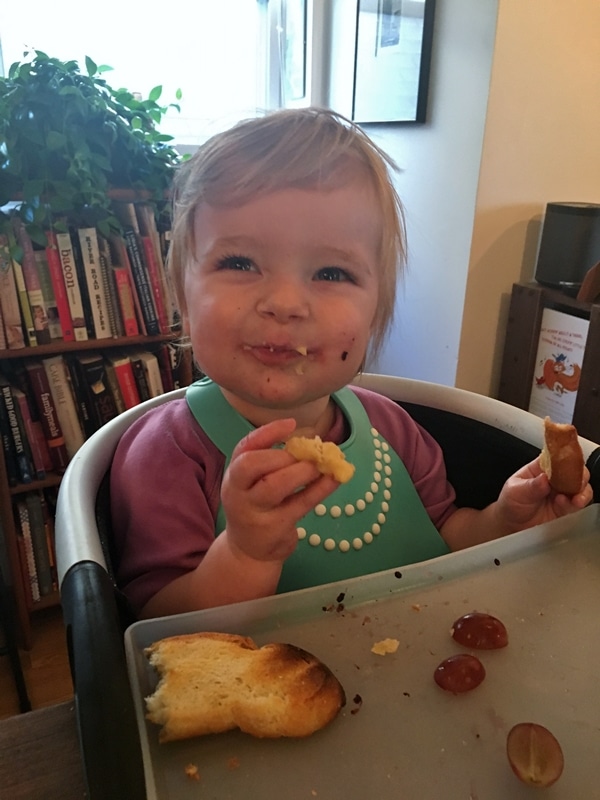 We hung out for a while just relaxing before heading out for lunch at Primanti Brothers, a local chain restaurant and bar that is synonymous with the Steel City.
Primanti Brothers is known for its substantially overstuffed sandwiches filled with meat, French fries, and vinegar-based coleslaw. The menu also features other bar favorites such as wings, tater tots, and more.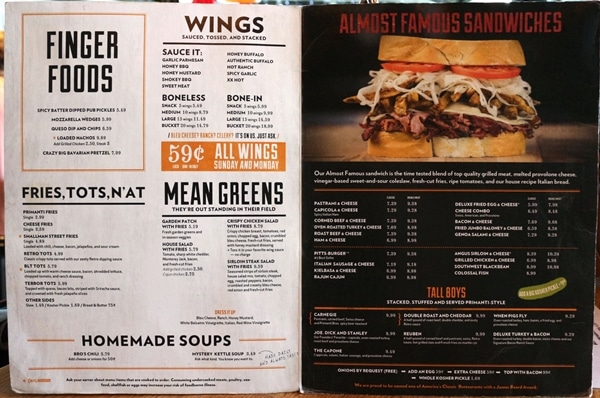 A.J. and I decided to go halfsies on her favorite Primanti Brothers sandwich, the Rajun Cajun, as well as some of the 59 cent wings since we happened to be there on a Monday. The Rajun Cajun sandwich features chicken breast and cheese as the main filler, along with the standard French fries, vinegar-based coleslaw, and fresh tomato between slices of soft and squishy Italian bread.
The sandwich wasn't nearly as messy as I expected, which was good. I liked that the coleslaw was vinegar-based because the sour flavor reminded me of sauerkraut and kind of tied in Germanic influences from Pennsylvania into the flavor profile. Overall though, I feel like it was over-hyped and overrated. The sandwich was satisfying for sure, but didn't really blow me away. I'm really glad I tried it since it's a local favorite, but I wouldn't feel the need to try it again.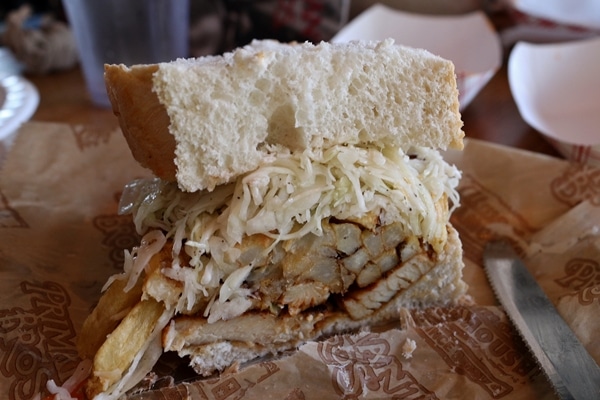 I actually preferred the wings over the sandwich we got, but alas I am a wing girl! We tried a couple flavors including the Honey Buffalo and Spicy Garlic.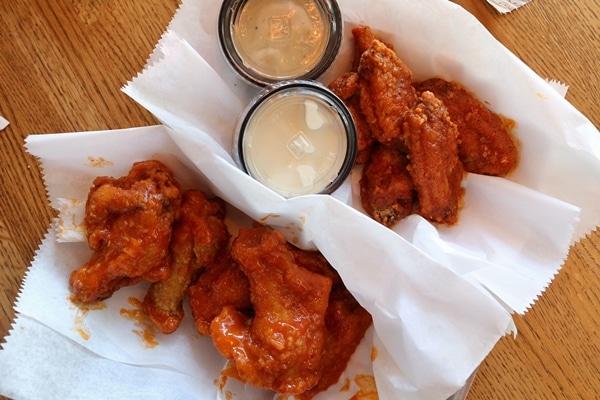 Both were excellent! The Spicy Garlic was definitely spicy, but very tasty.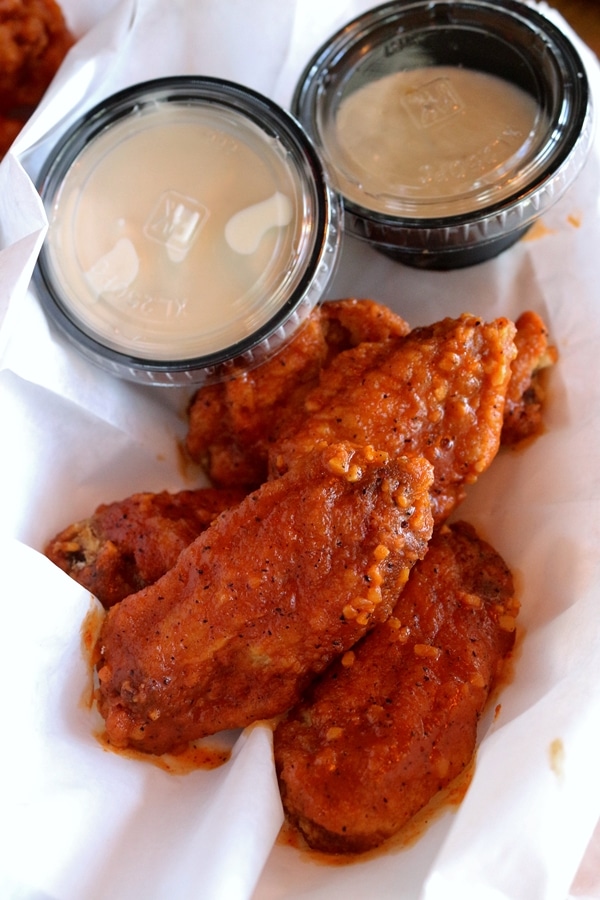 The Honey Buffalo was pretty mild, and I enjoyed the sweeter twist on a classic Buffalo wing. It was nice to have a flavor less potent than the Spicy Garlic to wash down the rest of our meal.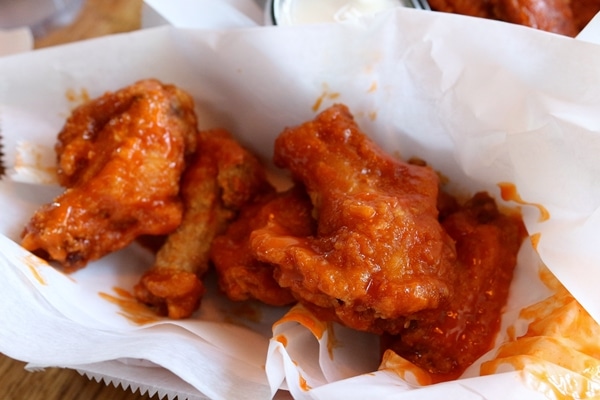 After lunch we ran some errands together, and took a stroll around Walnut Street, a cute little shopping area in Shadyside, a residential neighborhood in Pittsburgh.

Later that evening, A.J. and I headed downtown for dinner at one of her favorite spots in the city, Meat & Potatoes.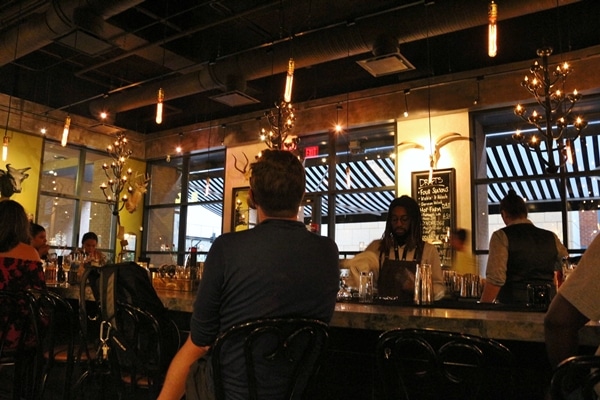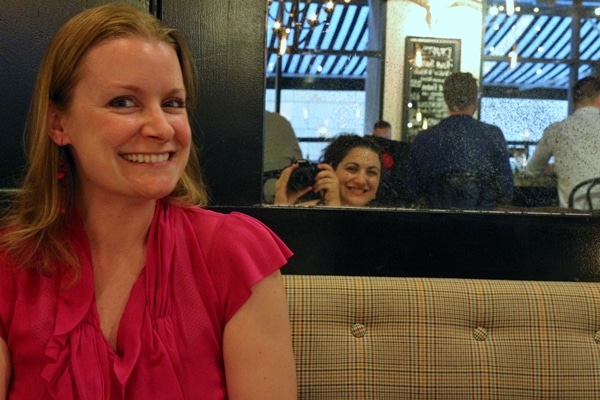 They have an extensive menu including Build Your Own Meat & Potatoes for Two, but we decided to share a bunch of Snacks and Appetizers off the menu instead.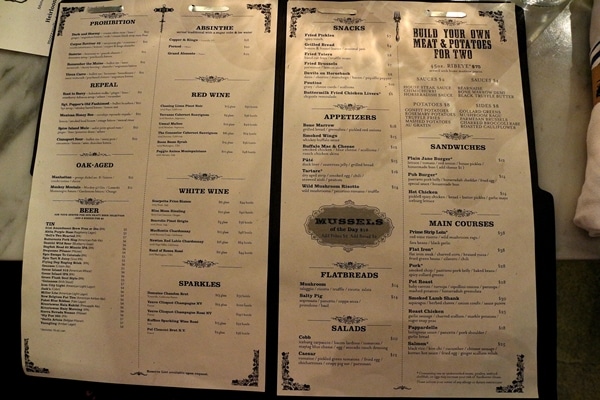 We may have overdone it! We definitely ended up taking some leftovers home...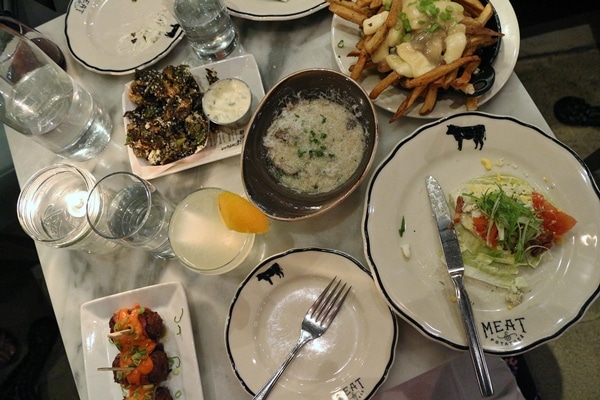 We're gonna need a bigger table
Let's start with the Fried Brussels with Parmesan and lemon aioli. These were excellent! Super crispy, toasty, and cheesy, with a light and refreshing dipping sauce. A fantastic choice.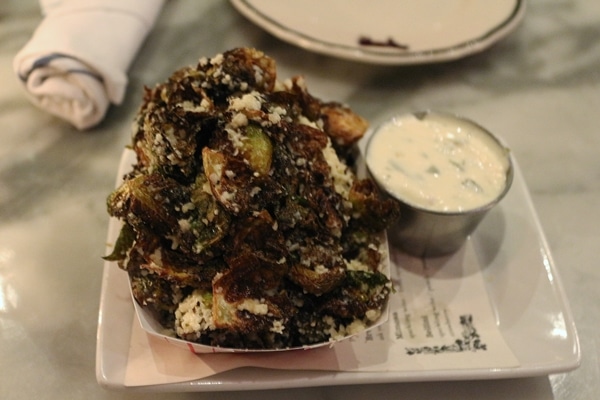 Next we tried the Devils on Horseback, which are dates stuffed with chorizo and Manchego cheese, wrapped in bacon, and topped with a piquillo pepper sauce. These were probably our least favorite dish of the evening. They were ok, but nothing special.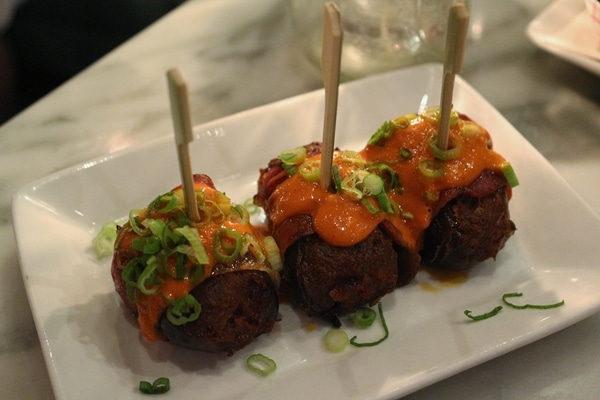 We also got the Poutine, which is a generous helping of fries topped with gravy, cheese curds, and scallions. I've never met a poutine I haven't liked, and this was a wonderfully satisfying addition to the story of my life.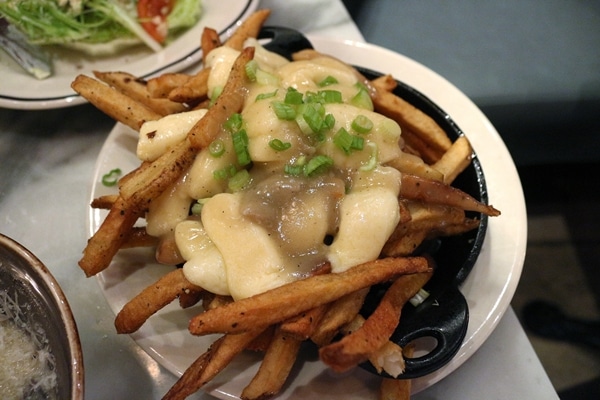 The Wild Mushroom Risotto here is a must! This is one of A.J.'s favorites from previous visits, and I concur that it's quite excellent. Creamy and cheesy with a hint of aromatic truffle.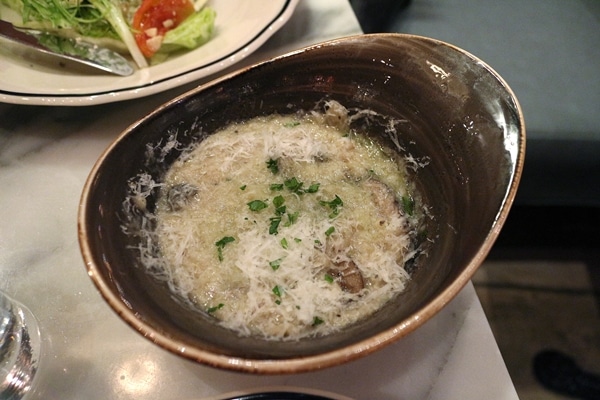 Last but not least, we also got the Cobb salad, which was split onto two plates for us to make it easier to eat. It features iceberg carpaccio (essentially a thinly sliced cross-section), bacon lardons, tomatoes, Maytag blue cheese, egg, and avocado ranch dressing. This was the "fresh" component to our meal, and was a lovely way to round out our super filling array of dishes.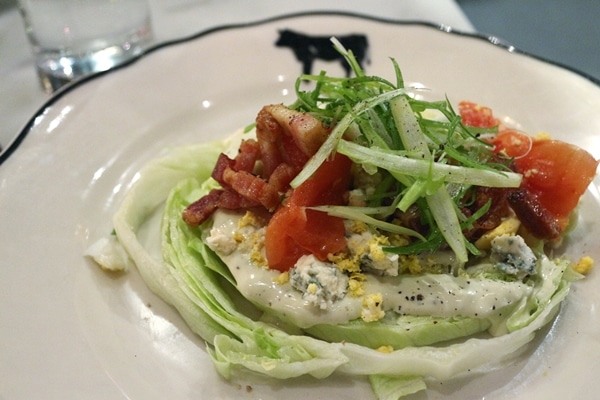 Let's not forget the delicious cocktail I tried. A.J. teased me because I didn't believe her that a Corpse Reviver #2 is an actual classic cocktail, then she proved me wrong with Google 🙂 I couldn't resist the name and the description, so I ordered this classic cocktail of Tanqueray gin, Cointreau, Cocchi Americano, lemon, and Copper & Kings Absinthe. It was tastier than the name sounds, that's for sure!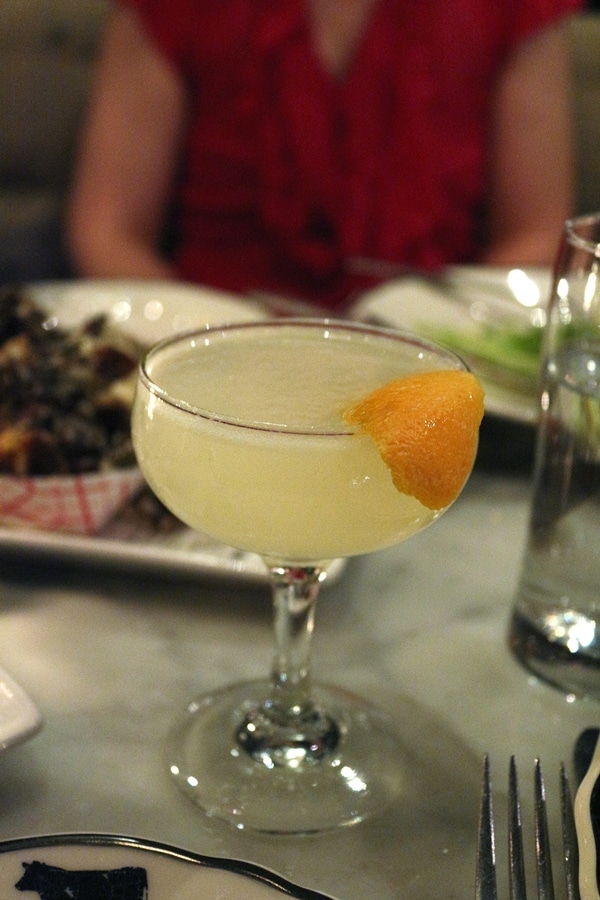 We took a little stroll toward the river after dinner to check out the view. Pittsburgh really is lovely at night, with all the bridges lit up!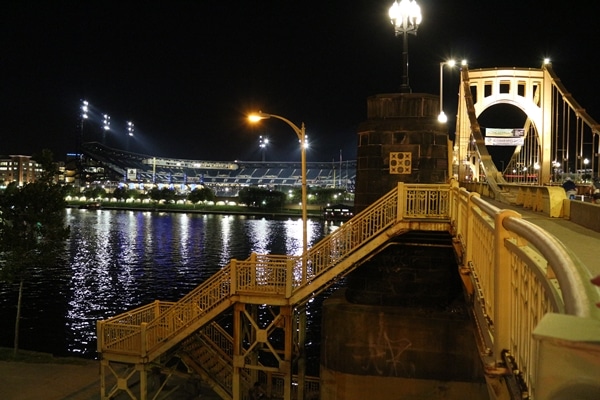 The next morning I taught A.J. how to make scones. She had the assumption that scones were difficult to make, so I set out to prove her wrong, and that I did! We used my basic scone recipe and added chopped dried pineapple, shredded coconut, and a dash of rum to make a pina colada inspired variation. They turned out great!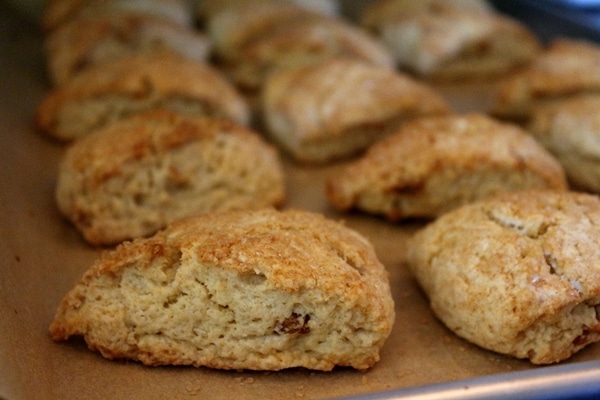 This was my last day in Pittsburgh so before heading to the airport later that afternoon we had one final meal together at Noodlehead.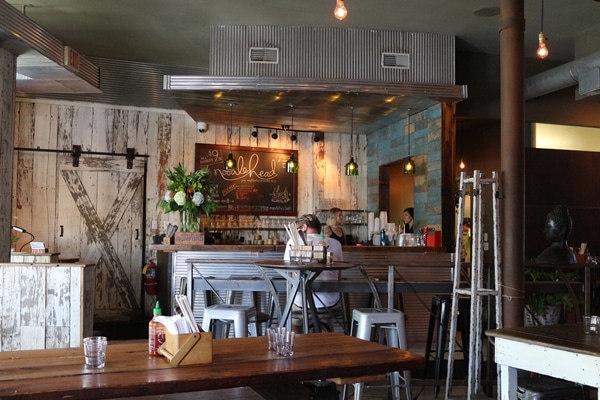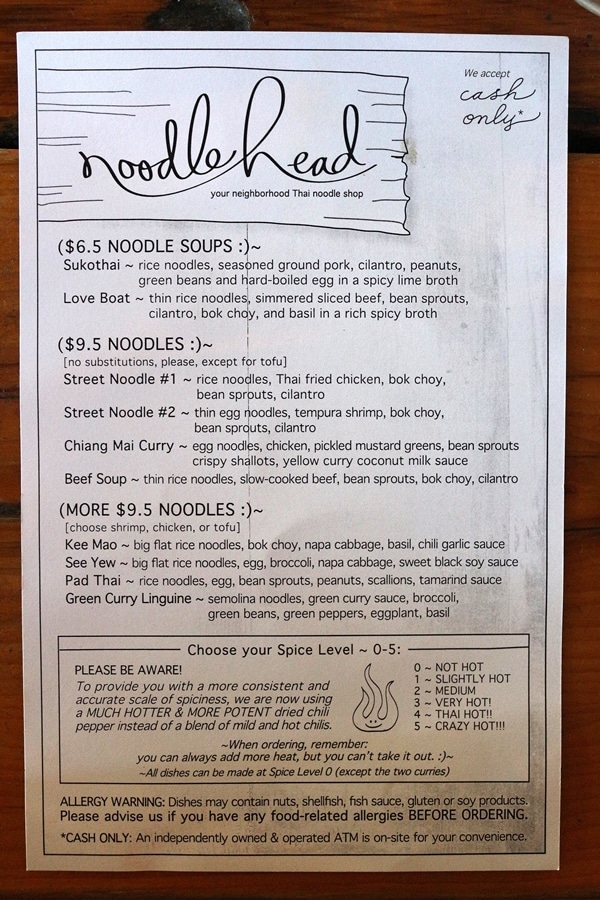 We actually started with the Pork Belly Steamed Buns from the Snacks menu. This was a wonderful couple of bites to momentarily subdue our growling bellies.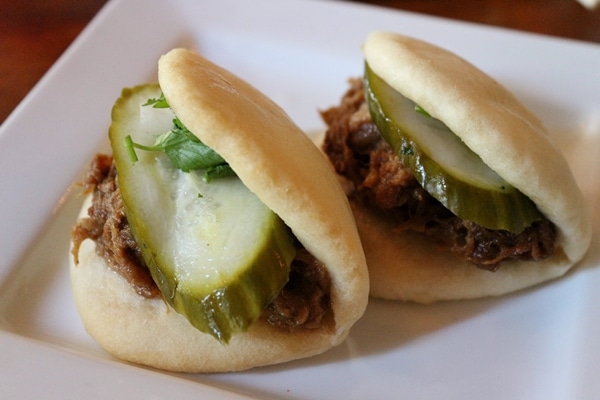 A.J.'s favorite noodle dish is the Street Noodle #1, a combination of rice noodles, Thai fried chicken, bok choy, bean sprouts, and cilantro. There is a large scale of spiciness here at Noodlehead, but let us assure you that even the #2 (medium) on the spicy scale is very comfortably spicy! I love spice, but can't see myself getting anything spicier than that while still enjoying my meal. I tried a couple bites of A.J.'s noodles, and really enjoyed the flavor! This is a solid choice.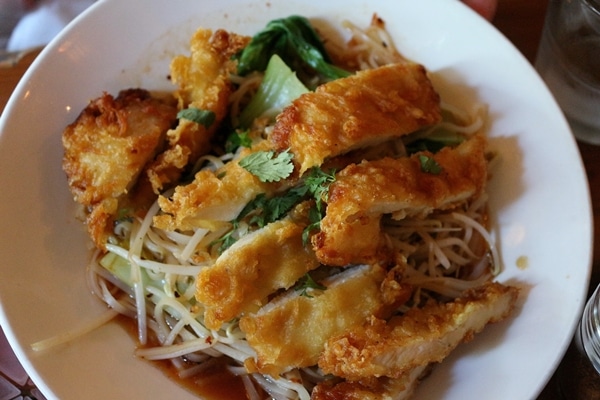 I decided to get the Chiang Mai Curry, which features egg noodles, chicken, pickled mustard greens, bean sprouts, and crispy shallots in a yellow curry coconut milk sauce.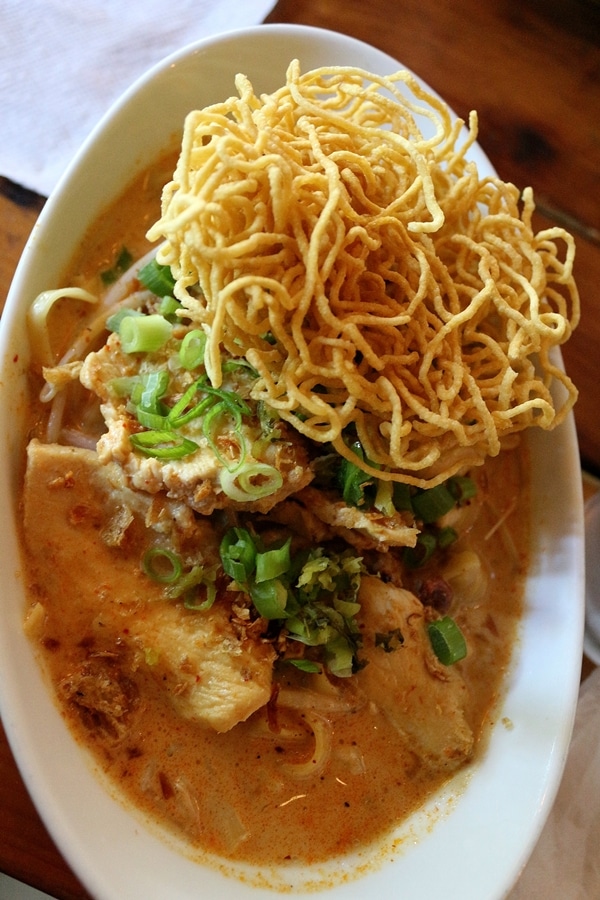 It's so saucy that it honestly makes me think it's borderline soup. I would have loved an Asian soup spoon to get more of the broth with each bite, but settled for a regular spoon and my chopsticks to pluck at the noodles.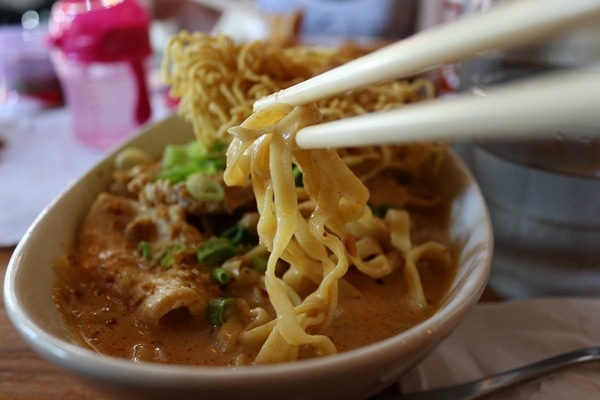 I really enjoyed our lunch at Noodlehead. My mouth was still tingling from that flavorful and spicy meal as we headed next door to cool things down with a scoop of ice cream at Millie's.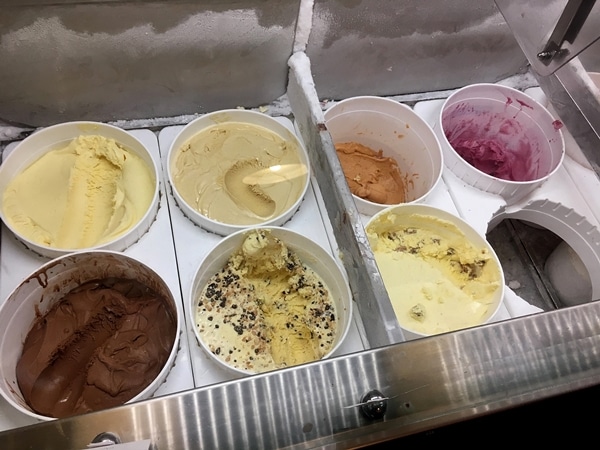 A.J. opted for a kiddie scoop of the salted cookie ice cream, while I couldn't resist a refreshing scoop of peach sorbet. Everything here is fresh and homemade. This was the perfect sweet finish to my Pittsburgh adventure.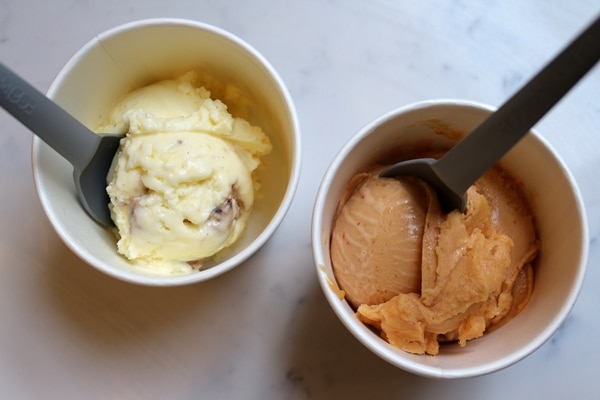 Primanti Brothers
5491 Penn Ave
Pittsburgh, PA 15206
(412) 404-8480
primantibros.com
Meat & Potatoes
649 Penn Ave
Pittsburgh, PA 15222
(412) 325-7007
Noodlehead
242 S Highland Ave
Pittsburgh, PA 15206
Related posts