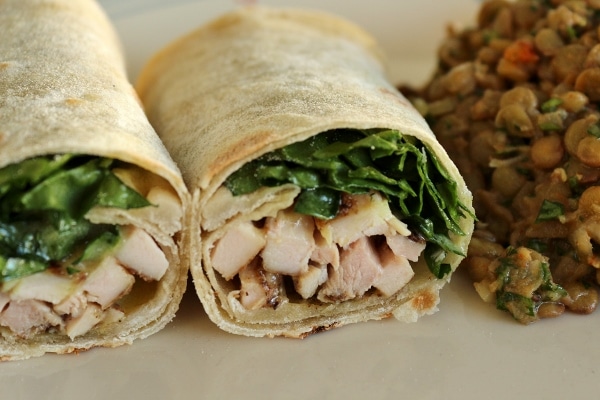 I've admired Ana Sortun for years, and have eaten at both of her Cambridge, MA eateries: Oleana and Sofra Bakery & Cafe. Sortun is known for the inspired Middle Eastern and Turkish cuisine at both of her restaurants. I purchased her first cookbook Spice after visiting Oleana for the first time, and recently received a review copy of her newly released cookbook Soframiz, co-written by Maura Kilpatrick.
I'm Armenian, so the ingredients and cooking styles shared within her cookbooks strike a chord with me, and are reminiscent of my childhood in many ways. Some of the dishes she shares are new to me, others walk the fine line between authenticity and culinary creativity, and yet several are considerably traditional.
The book features 100 recipes which range from Breakfast, Meze, Flatbreads, Savory Pies, Cookies and Confections, Specialty Pastries, Cakes, and Desserts, Beverages, and more. Some of the recipes are surprisingly simple and seem nearly misplaced in a cookbook that features more complex, international flavors. Take Nana's Pumpkin Bread for example. Although I'm sure it's tasty, it's a bit odd sharing a chapter with the likes of Rolled Omelet with Za'atar and Labne, Egg Fried Rice with Sujuk, Green Pepper and Tomato, and even Date Orange Brioche Tart.
With that said, the majority of recipes in Soframiz are definitely worthy of purchasing this cookbook. Many feature some of my favorite spices and spice mixtures, such as za'atar. From my initial perusal of the book, there are several recipes I can see myself making. Some for special occasions, such as the elegant Pistachio Bird's Nests, and others for a satisfying family meal, such as the Chicken Shawarma with Garlic Sauce and Greens.
Additionally, the photography is simply mouthwatering. The ratio of recipes to photos is great, and is particularly helpful since the book features so many international recipes that may be unfamiliar to readers. It sparks the appetite and sets the mood for some excellent Middle Eastern fare.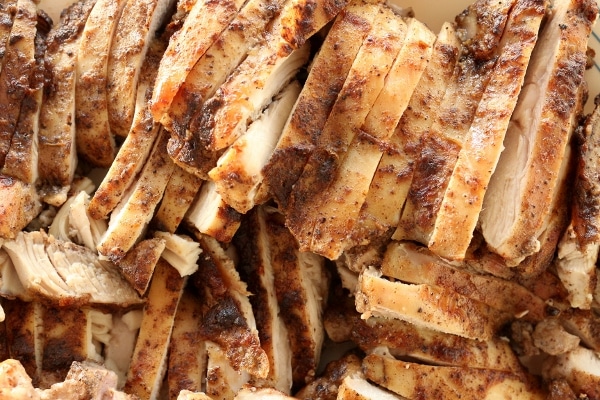 Like I said earlier, there are many recipes that I've added to my cooking "to do" list, but the first is reminiscent of one of my favorite dining spots in Los Angeles, Zankou Chicken. I'm seriously obsessed with their garlic sauce, known to those in the know as "toum," a Lebanese garlic dipping sauce. I love their rotisserie chicken as well as their chicken shawarma, and so the appearance of a shawarma recipe in Soframiz definitely heightened my excitement for the book!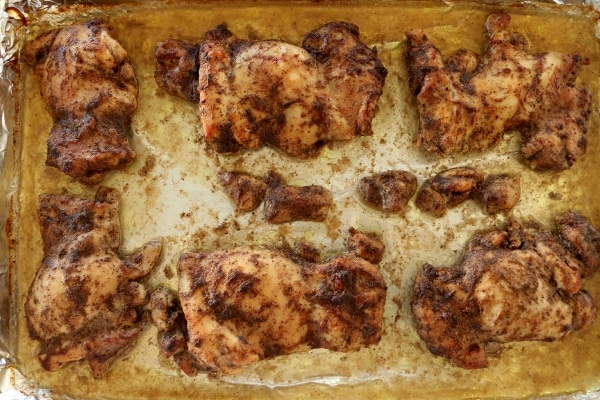 The recipe begins by making your own flatbreads using homemade yufka dough. They are simple to make, but I found the dough to be extraordinarily wet, and requiring quite a bit of extra flour worked into the dough when kneading it together. After rolling them out the next day (with plenty of flour), they still managed to continue to stick to my parchment paper on my baking sheet, and made for some abnormally shaped flatbreads when transferring the the sticky, thinly rolled dough to my cast iron pan.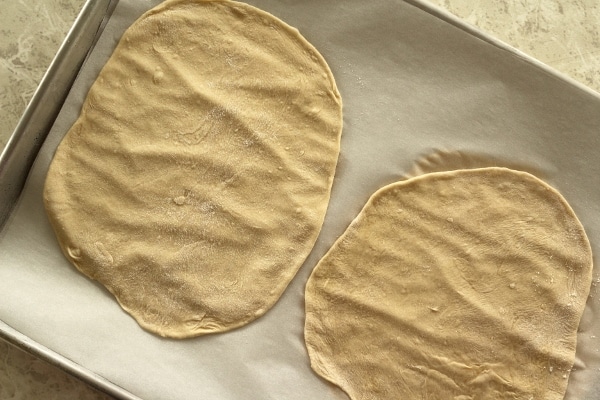 Next time, rather than rolling all six pieces of dough and then quickly cooking them in my cast-iron pan, I would roll each dough right before heating in the skillet. They only cook for about 2 minutes, and in that time I can quickly roll out each ball and then cook it before it starts to get too sticky to handle. Even with the mild frustration of sticky, misshaped dough rounds, the process was not difficult, and I would certainly make them again with a couple small tweaks in technique and timing. With that said, you could easily replace the yufka dough with lavash or even pita bread if you wanted to take a short-cut here.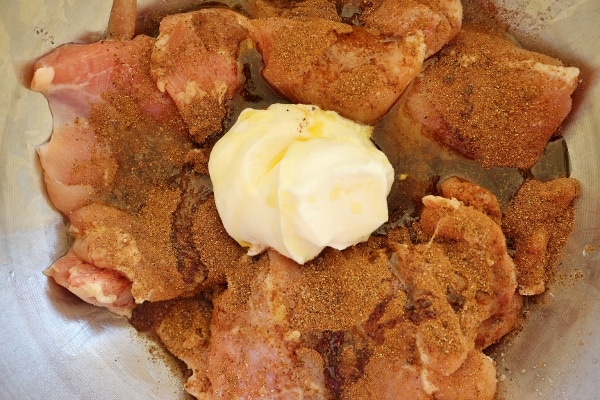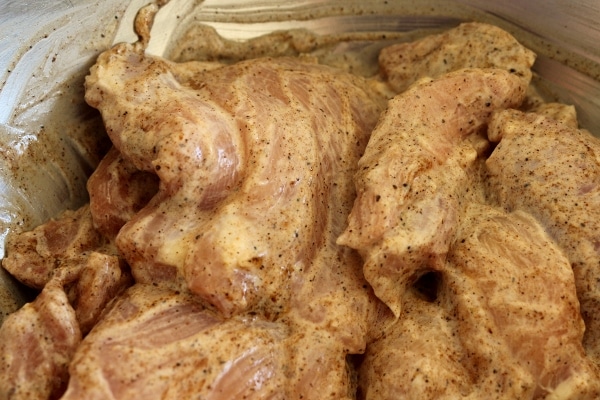 Marinating and cooking the chicken thighs is easy as pie, and yields moist and flavorful chicken, perfect for wrapping with our homemade flatbreads and slathering with decadent garlic sauce.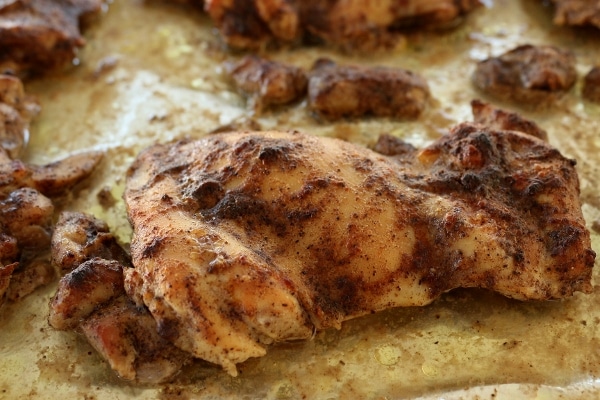 The toum, or garlic sauce, recipe featured here is a bit milder than versions made with raw garlic. Here we poach garlic cloves in milk to soften their flavor before finishing them off in a blender with lemon juice and oil.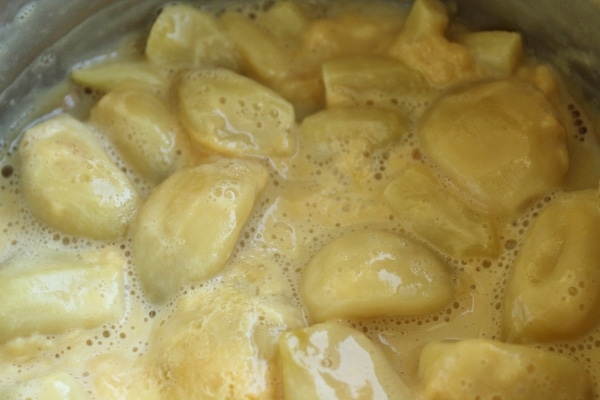 The sauce turned into a bit of a disaster to be honest. I followed the directions exactly, although my garlic took over an hour to absorb most of the milk. I went against my instincts and added the oil all at once (should have added it in a thin stream like making mayonnaise or Hollandaise), but I decided to stick with the recipe since I'm reviewing the book after all. It was a broken mess, much like my heart after seeing the result.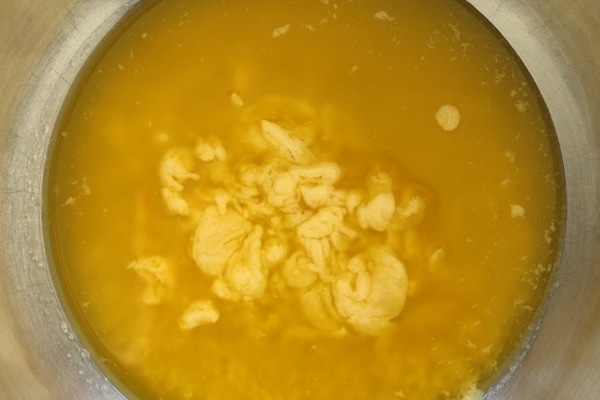 I blended the hell out it, and even dribbled in a few drops of boiling water to trying and get it to emulsify (a little trick for fixing a broken Hollandaise). This still didn't work, and eventually I dumped it out into a bowl and started to whisk it by hand. Do you know what happened? It started to emulsify right before my eyes with just a bit of whisking! It was still much thinner than the toum/garlic sauce I'm used to eating from Zankou (more like the texture of aioli), and of course the color is different since the garlic is poached in milk, and took on a more golden hue, but at least it was no longer a runny, oil mess.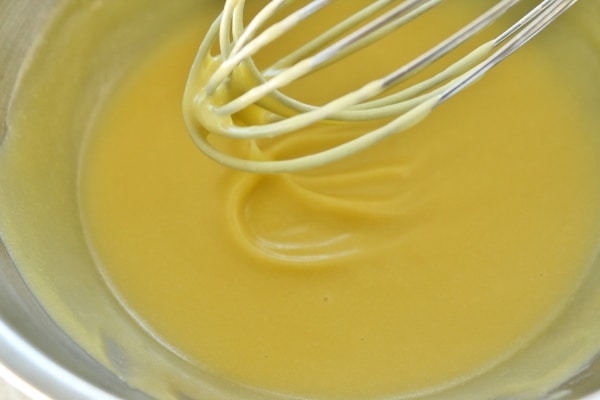 I refrigerated it too before dinner to try and allow it to set a bit more as well. I'm still concerned that the recipe did not address something that could easily ruin the sauce, and someone with less kitchen experience would likely not have been able to take some steps to try and fix it. There should have been a bit more direction and detail here rather than stating to just blend it all together.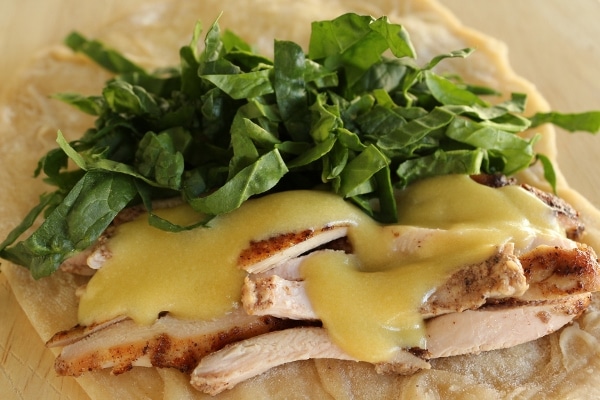 Thinly sliced spinach or escarole is the final fresh touch to these shawarma wraps. They add both color and texture to what is already a fantastic combination of flavors. Even with my frustrations making the toum and yufka, the final result was delicious! The yufka is soft, while the chicken is perfectly spiced and juicy. the toum is thinner than expected, but still very tasty, and the spinach balances it all out.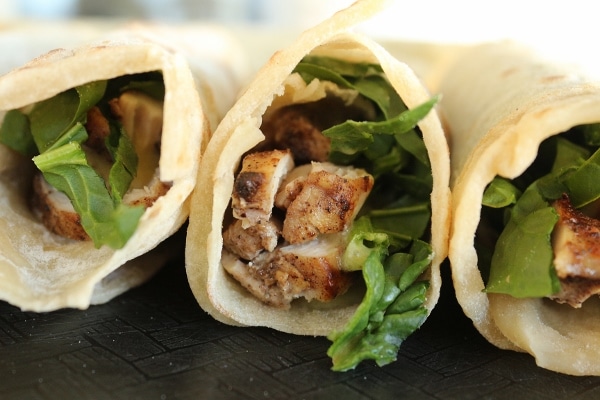 I only used about half the chicken for the six shawarma wraps, but I probably could have stuffed them with more meat if I was able to make my yufkas a bit bigger. Regardless, I'm happy to have some leftover meat and toum to make more sandwiches using pita bread later in the week.
I may be a bit partial due to my Armenian roots, but I have really enjoyed exploring Soframiz. I plan on trying out some of the excellent baked treats, including but not limited to the simple Za'atar Bread (did I mention my love for za'atar?) and many of the sweets as well! I'm happy to find more than just recipes for baked goods. There's a nice balance here. Whether you live in the area and have visited Sofra Bakery & Café, or are simply intrigued by Middle Eastern-inspired cuisine, Soframiz is a lovely culinary exploration that will leave your eyes and your stomach satisfied.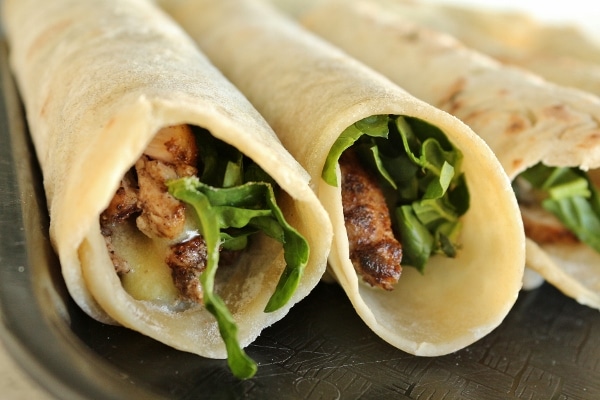 With that said, I do have some concerns regarding the testing and editing of these recipes. I'm a classically trained cook, and have worked in a test kitchen before, and going against my instincts with that sauce was definitely a mistake, but anyone less experienced wouldn't have even thought twice about simply following the directions. Even though I had some issues with the way the recipes are written, my finished result was still excellent in flavor, so I can overlook some of these concerns. The recipes below are exactly as they are published in the book.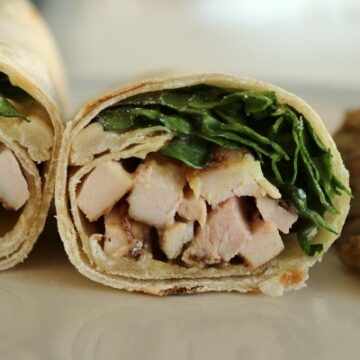 Chicken Shawarma with Garlic Sauce and Greens
You don't need a giant spit to make homemade chicken shawarma. Simple season and roast your chicken before assembling to yield these delectable Middle Eastern wraps.
Print
Pin
Rate
Servings:
6
sandwiches (6 to 12 servings)
Ingredients
Yufka:
1 ⅔

cups

all-purpose flour

plus more for dusting

1

teaspoon

kosher salt

⅔

cup

warm water

2

tablespoons

extra-virgin olive oil

plus a little more as needed
Filling:
2

pounds

boneless, skinless chicken thighs

1 ½

teaspoons

kosher salt

plus more as needed

1

teaspoon

ground black pepper

1

teaspoon

ground allspice

½

teaspoon

ground white pepper

¼

teaspoon

ground cinnamon

¼

teaspoon

ground cumin

¼

teaspoon

ground nutmeg

¼

teaspoon

ground coriander

½

cup plus 2 tablespoons

extra-virgin olive oil

¼

cup

plain whole-milk Greek yogurt

3

tablespoons

freshly squeezed lemon juice

½

cup

peeled garlic cloves

1

cup

whole milk

3

cups

packed spinach or escarole leaves

cut into thin ribbons
Instructions
For the yufka: In a medium bowl, whisk together the flour and salt. Make a well in the center and pour in the water and olive oil. Using your fingers, draw the flour in from all sides, working the mixture until it's sticky and forms into a ball. Turn the dough onto a floured surface and knead until smooth and elastic, about 3 minutes. Transfer back to the bowl, drizzle with a little bit of oil, and turn to coat. Cover with plastic wrap and let rest at room temperature for at least 4 hours, or up to overnight.

Divide the dough in half, then divide each half into three equal pieces; you should have six equal pieces, each weighing about 2 ounces.

Roll out each yufka ball into a very thin 8- to 9-inch round, using plenty of flour to keep the dough from sticking to the rolling pin. Stack them on top of each other with a piece of parchment paper between them and plenty of flour or lay them out slightly overlapping on a baking sheet.

Heat an 11- to 12-inch cast-iron skillet or nonstick pan over medium heat and cook the yufka on one side until it starts to bubble up and lightly brown on the bottom, about 2 minutes. You only need to partially cook each flatbread at this stage; don't get them too crispy or they will be dry and hard to work with. Stack them on top of each other as you cook each one so that they lightly steam and keep each other soft and pliable.

If you are not using immediately, transfer the warm yufka to a large zip-top plastic bag and store at room temperature up to overnight. You can also freeze the yufka for up to 2 weeks. After thawing, reheat briefly in a skillet over medium heat before using.

For the shawarma filling: Preheat the oven to 425°F.

In a large glass or stainless steel mixing bowl, combine the chicken thighs the salt and spices, 2 tablespoons of the olive oil, yogurt, and 2 tablespoons of the lemon juice. Marinate it in the refrigerator for at least 1 hour, or up to 3 hours.

Place the chicken on a heavy baking sheet and add ½ cup water so that the chicken will start cooking with moist heat. Transfer to the oven and roast until the edges are crisp and brown and the chicken is tender when squeezed with a pair of tongs, 40 to 45 minutes. Set aside for 10 minutes. When cool enough to handle, slice it very thinly.

Meanwhile, make the toum. Combine the garlic and milk in a small stainless steel saucepan over low heat. Poach the garlic until it is soft and tender and has absorbed almost all of the milk, about 40 minutes. Put the garlic in the blender with the remaining 1 tablespoon lemon juice and 1⁄2 cup olive oil. Blend until smooth and creamy and season with salt to taste.

Divide the chicken mixture among the yufka, spreading it in a strip along one edge to within 1 inch of the sides. Top the chicken with 2 to 3 tablespoons of the sauce and about ½ cup spinach. Roll up the shawarma tightly, resting them on their seam sides to keep them closed.

Heat a 12-inch cast iron skillet over medium heat. Working in batches, cook the shawarma, seam side down, until brown and crisped on that side (do not flip), about 3 minutes. Serve immediately.
Notes
You can substitute commercial yufka, country-style phyllo, or lavash bread, but the results won't be as flaky and tender as the yufka you make from scratch. All of the above substitutes are precooked so you can fill them and toast them as described in each recipe.
This recipe uses kosher salt (aka cooking salt, kitchen salt, coarse salt outside of the US). If you are using table salt, definitely scale down the salt as that is a saltier type of salt! The type of salt will make a big difference in how salty your food tastes, so keep that in mind.
Adapted from Soframiz
Nutrition
Calories:
609
kcal
|
Carbohydrates:
31
g
|
Protein:
32
g
|
Fat:
38
g
|
Saturated Fat:
6
g
|
Polyunsaturated Fat:
14
g
|
Monounsaturated Fat:
10
g
|
Cholesterol:
128
mg
|
Sodium:
788
mg
|
Potassium:
177
mg
|
Fiber:
2
g
|
Sugar:
2
g
*All nutritional information is based on third-party calculations and should be considered estimates. Actual nutritional content will vary with brands used, measuring methods, portion sizes and more.*
*Disclaimer* I received no compensation to write this review other than a free copy of the book. My opinions are always my own.