Joanne Chang's followup to her critically acclaimed first cookbook, Flour, is set for release June 4th (unless you swing by the bakery which has early copies for sale). I luckily got my hands on an advance review copy, thanks to the wonderful folks at Chronicle Books. Flour, too picks up where Flour left off, sharing many highly coveted savory recipes from Flour Bakery + Cafe in Boston, along with a sprinkling of a few more sweet treats for good measure.
The book starts, like many others, with an elaborate introduction discussing the history of the bakery, cooking vocabulary used throughout the book, pantry and refrigerator ingredient suggestions as well as a look at useful cooking tools. The chapters continue on from there with offerings from Breakfast (Sweets and Savories), Lunch (Soups and Sandwiches), Dinner (Salads and Mains), Party Time (Snacks and Desserts), Drinks, and finally Basics.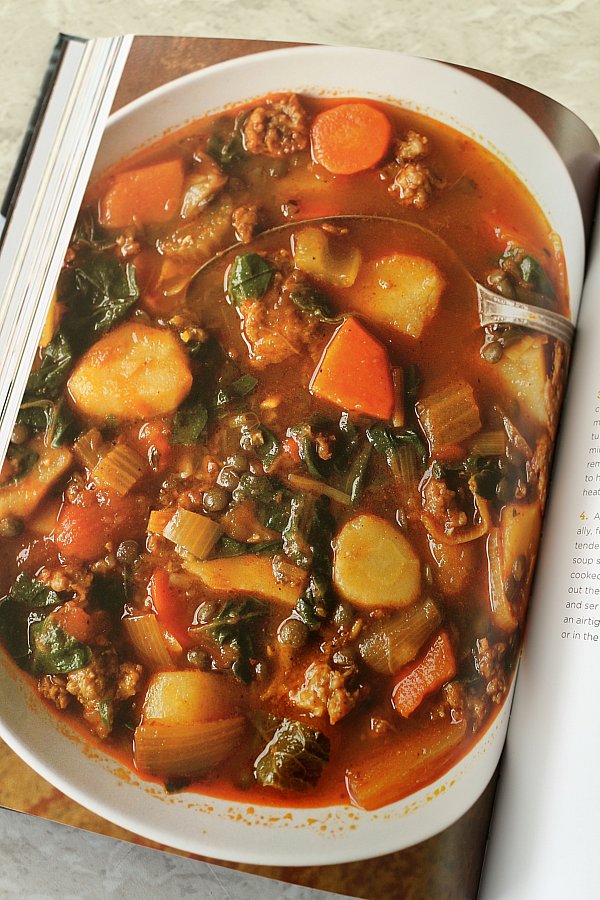 Although the book covers a lot of bases, it doesn't skimp at all on material. Each chapter offers a nice selection of recipes and photos. Although each recipe does not necessarily have a photo to match, the photos that are included are fantastic and drool-worthy. Some even cover two full pages to get the point across. Yes, we're hungry.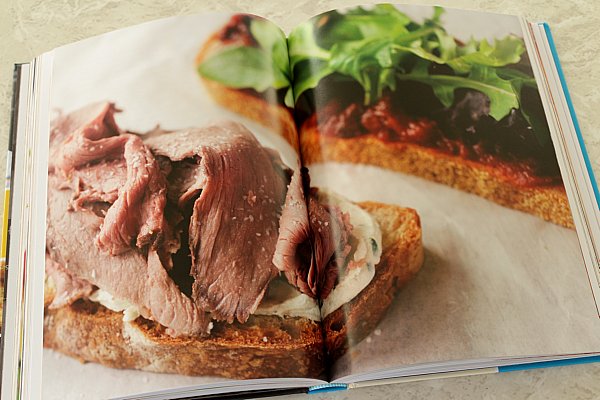 There are so many recipes to try in this book! Starting with breakfast and then heading into lunch, dinner, etc, here are some that look particularly appetizing to me: Cinnamon-Cream Brioche, Flour's Famous Egg Sandwich, Ham and Vermont Cheddar Hot Pockets, Eggplant Parmesan Soup, Autumn Vegetable Soup with Sausage and Green Lentils, Roast Beef Sandwich with Horseradish Mayo, Crispy Onions, and Tomato, Roast Lamb Sandwich with Tomato Chutney and Rosemary Goat Cheese, Heirloom Tomato Salad with Feta, Pistachios, Watermelon, and Nigella Seeds, Blood Orange and Beet Salad with Toasted Walnuts, Goat Cheese, and Blood Orange Vinaigrette, Roasted Pork Loin with Chive Spaetzle, Slow-Roasted Balsamic Onions, and Oregano Mojo, Boneless Beef Short Ribs with Parmesan Polenta, Best Boston Cream Pie, and several fruity seltzer-based drinks! Trust me, I'm holding back. There are so many more I could mention, but I will let you explore the book and see for yourselves.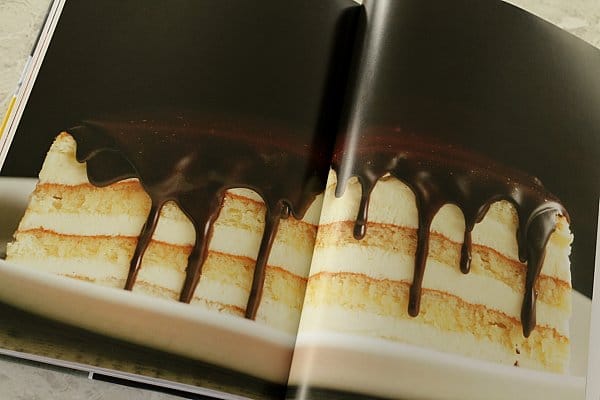 I plan on making lots of recipes from this book (perhaps when I feel an overwhelming desire to cheat on my diet), but first thing's first. The recipe that required immediate action was Mama Chang's Hot and Sour Soup. I have been a big fan of hot and sour soup for years. I order it regularly at Asian restaurants and find the combination of spicy and sour flavors along with a variety of textures to be a comforting balance.
Also, Chang's soup is not thickened with cornstarch, as is typical. I was very uncertain how I would feel about this because, once again, I'm used to hot and sour soup being a certain way, and in this case, having a certain thicker viscosity. Well, when it came down to it, I was very impressed by this soup. The flavor was so perfect and delicious that I had no regrets about the lack of cornstarch in this case. I'm completely on board with a cornstarch-free version!
I held back a bit on the tofu (not my favorite thing in the world) and cut it into smaller pieces. This was just perfect for me and my family, and I would stick with that in the future, but if you're a fan of tofu definitely follow Chang's instructions for using bigger pieces.
This soup was so comforting and easy that I actually have made it twice before publishing this review! Adding some additional crunch from thinly sliced bamboo shoots wouldn't be a bad idea either if you're into that. I'm pretty sure I will include some in my next batch.
All in all, I am very impressed with Flour, too. Whether you are from the Boston area and already familiar with the bakery or a fan of good food living on the other side of the world, this is a book I can definitely recommend.
Mama Chang's Hot and Sour Soup
This totally from scratch hot and sour soup is packed with flavor, and is so easy you can skip your next takeout order.
Print
Pin
Rate
Ingredients
½

teaspoon

vegetable oil

1

garlic clove

smashed and minced

1

tablespoon

peeled and minced fresh ginger

4

scallions

white and green parts, minced, plus 2 tablespoons chopped for garnish

4

cups

chicken stock or broth

12

ounces

soft or firm tofu

not silken or extra-firm, cut into ¼-inch cubes

10

medium button mushrooms

wiped clean and thinly sliced

1

teaspoon

granulated sugar

⅔

cup

rice vinegar

3

tablespoons

soy sauce

1

teaspoon

freshly ground black pepper

1

tablespoon

sesame oil

plus 2 teaspoons for garnish

1

tablespoon

Sriracha sauce

2

large eggs

White pepper for garnish
Instructions
In a saucepan, heat the vegetable oil over medium-high heat until hot. Add the garlic, ginger, and scallions, and cook, stirring occasionally, for about 1 minute. Add the stock and bring to a simmer.

Add the tofu, mushrooms, sugar, vinegar, soy sauce, black pepper, sesame oil, and Sriracha sauce and bring the soup back to a simmer over medium-high heat. (Taste the soup. If you want it hotter, add more Sriracha sauce; if you want it more sour, add more vinegar.)

In a small bowl, whisk the eggs until blended. With the soup at a steady simmer, slowly whisk in the eggs so they form long strands. Bring the soup back to a simmer. Divide the soup among four bowls and garnish each with a little sesame oil, scallion, and white pepper. Serve immediately. The soup can be stored in an airtight container in the fridge for up to 3 days.
Nutrition
Calories:
278
kcal
|
Carbohydrates:
10
g
|
Protein:
22
g
|
Fat:
21
g
|
Saturated Fat:
3
g
|
Polyunsaturated Fat:
4
g
|
Monounsaturated Fat:
2
g
|
Cholesterol:
93
mg
|
Sodium:
778
mg
|
Potassium:
274
mg
|
Fiber:
4
g
|
Sugar:
2
g
*All nutritional information is based on third-party calculations and should be considered estimates. Actual nutritional content will vary with brands used, measuring methods, portion sizes and more.*
*Disclaimer* I received no compensation to write this review other than a free copy of the book. My opinions are always my own.