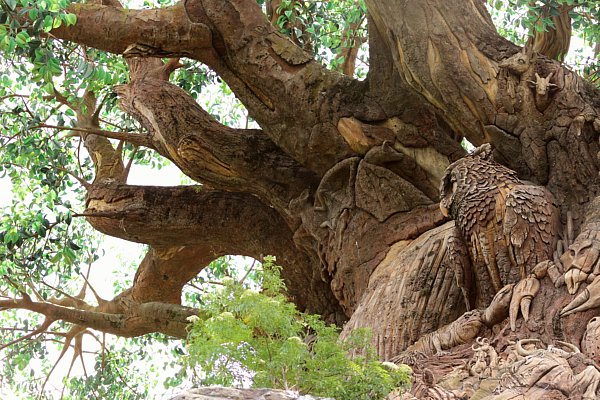 We're moving on to Day 2 of My Super Magical Birthday Celebration at Disney World! Extra Magic Hours (an added benefit to those staying at Disney Resorts to get extra time at parks either before they open or after they close) at Animal Kingdom were extremely enticing, and so we selected that park for our second day at Disney. We were there an hour before the park opened for regular visitors, so it was less crowded in the early hours than later on when it got much more congested.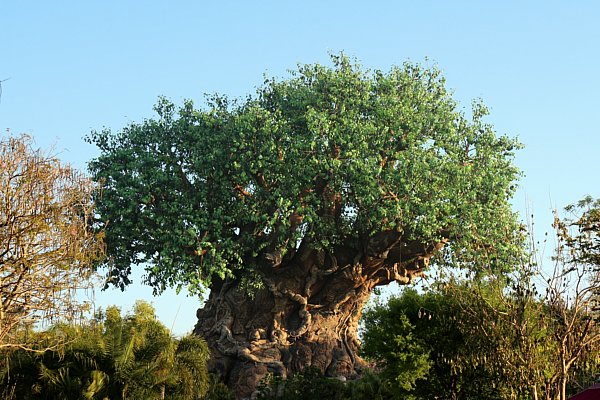 Walking into the park is like walking into a jungle. First you pass the Oasis area, which is lush with bright green vegetation and filled with exotic animals, and then you approach the gorgeous Tree of Life, the symbol of Animal Kingdom. It's an artificial tree with carvings in the shapes of animals all over its bark. It's truly an incredible accomplishment in Disney Imagineering, and the epicenter of the park.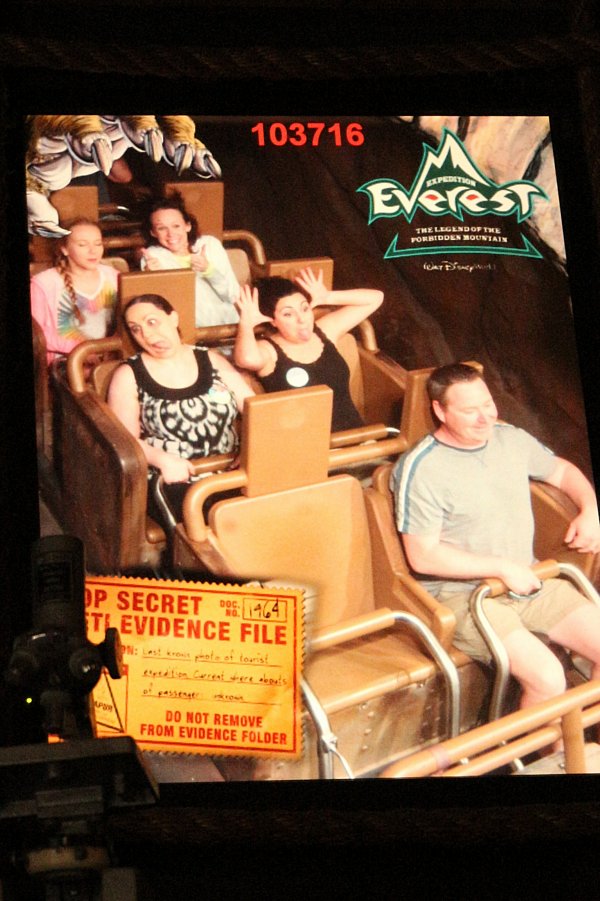 Fun times on Expedition Everest 🙂
We had planned ahead of time that we would immediately venture over to the Asia section of the park and ride Expedition Everest, the thrilling roller coaster that is built inside an artificial mountain. Since it was so early and the park was still just filling in, we were actually able to ride it 4 times in a row! We could have continued even more times, but we were both actually very hungry and needed to take a break to eat and recover from all the excitement 🙂
We stopped at Royal Anandapur Tea Company nearby because of my affinity for teas. I got a muffin to fill my unsettled stomach, and unfortunately it tasted pre-packaged and not very fresh. Even after letting my tea cool for a while, when I went to take a sip it was so hot I literally spit it out onto the ground. Ouch! After the burnt tongue ordeal (which I pointed out every time we passed Royal Anandapur Tea Company throughout the day), we headed across the park to Africa to explore the Kilimanjaro Safari. We would end up riding this once in the morning and again in the afternoon.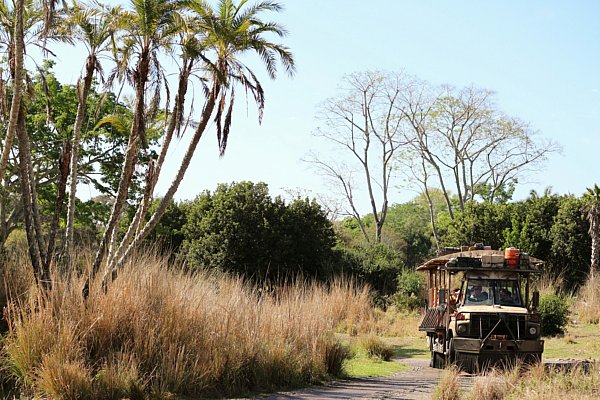 This was definitely one of the highlights of the park. You take an 18 minute safari ride in an open-air vehicle through the various ecosystems in the Harambe Wildlife Reserve. Here over 34 species of African wildlife roam seemingly free. Check out some of my amazing photos from the safari...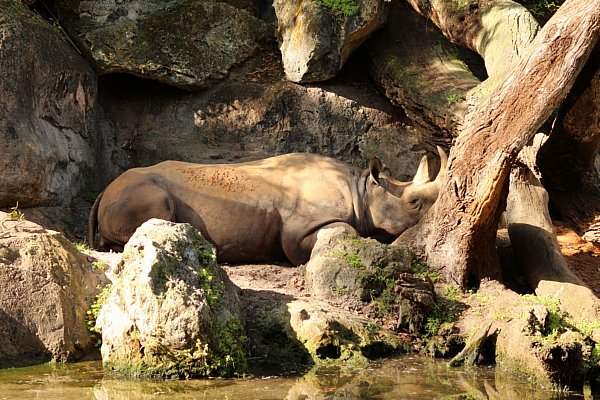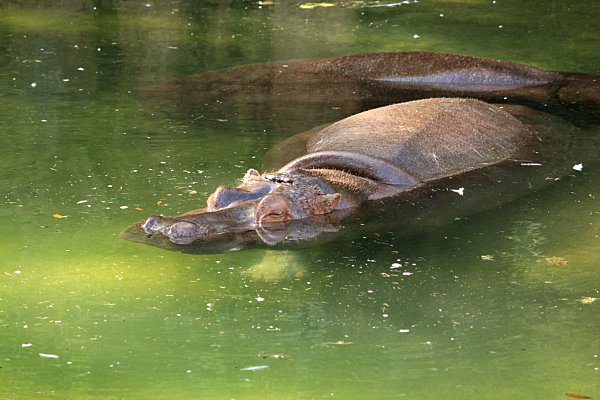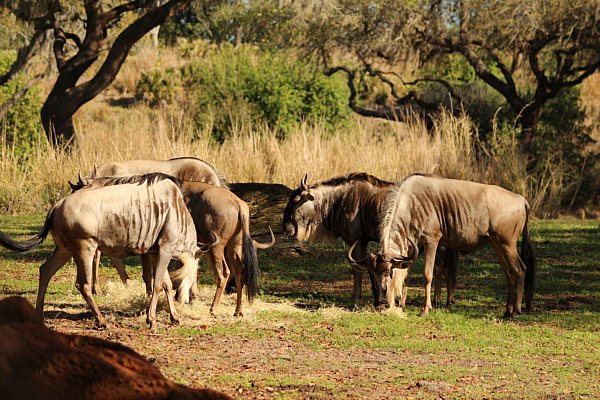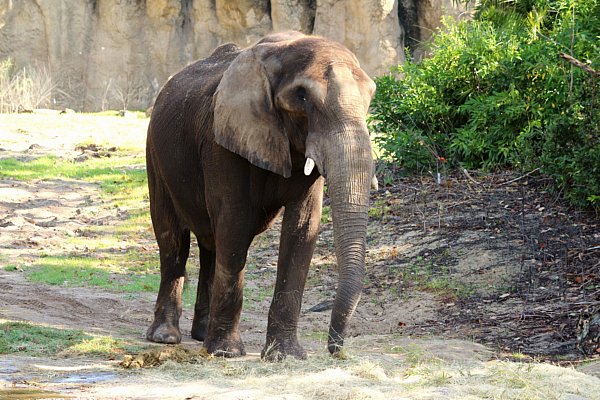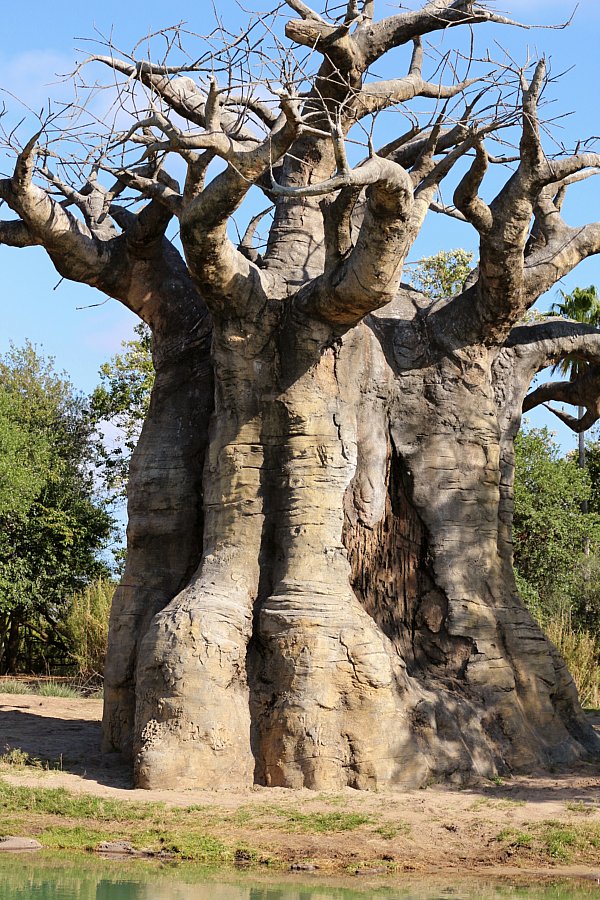 Baobab tree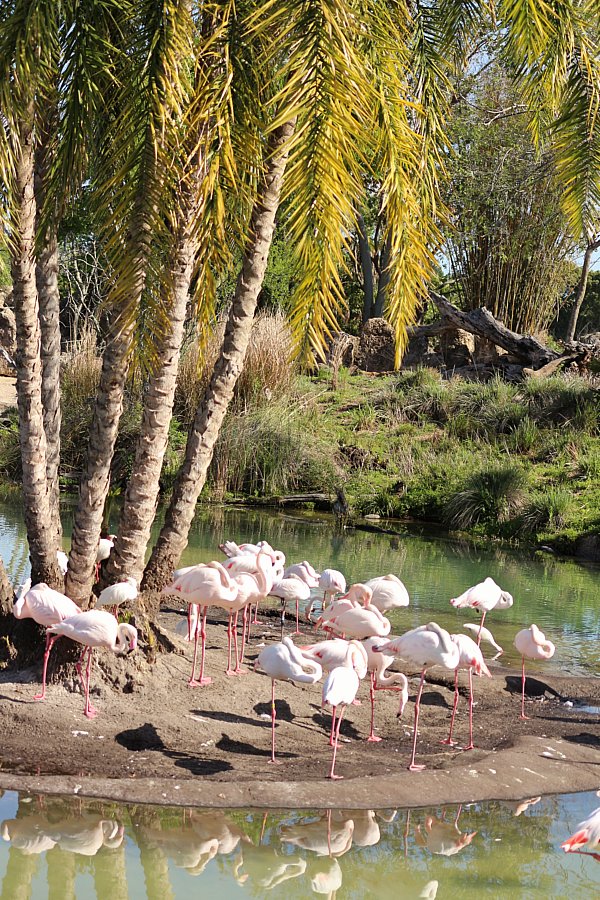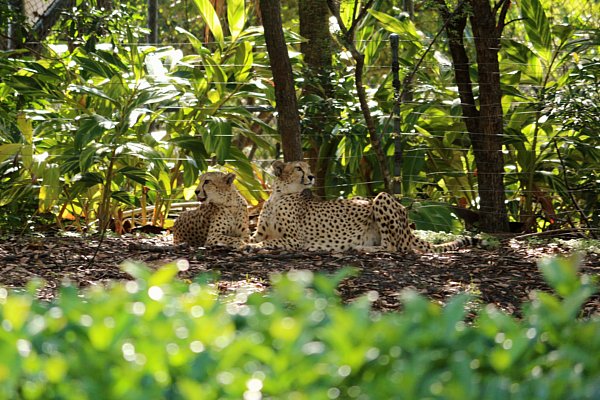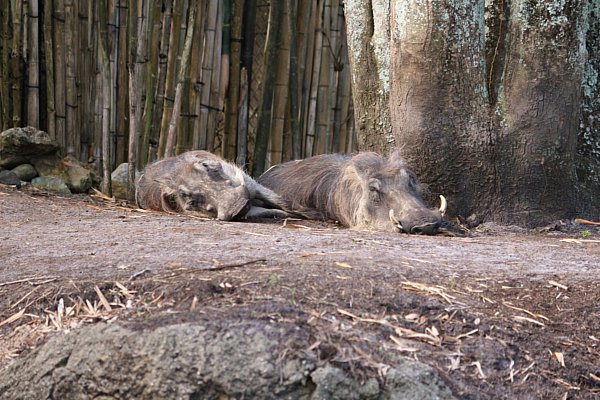 Next we wandered through the Pangani Forest Exploration Trail, which is right next door to the safari. We leisurely explored this space (which is part of why I believe spending a whole day at Animal Kingdom is NOT too long), and fell in love with the beautiful creatures we discovered along the way. Our favorites were the gorillas (who posed so close to us, they were probably only 15 feet away with no glass to mar our view), the hippos (who also pressed their faces so close to the glass we could count their pores), and the taveta golden weaver (a gorgeous yellow bird that made the coolest upside-down nests to attract a mate). Here are some photos from this attraction...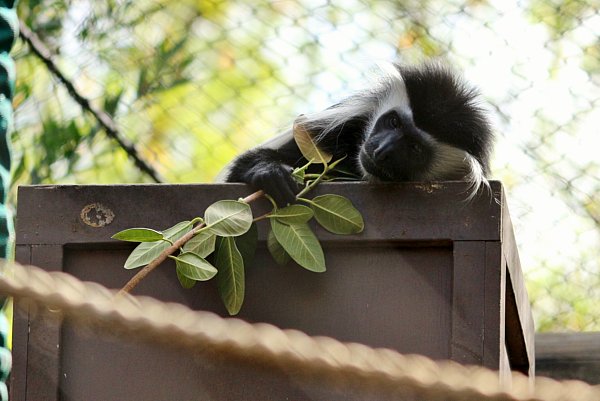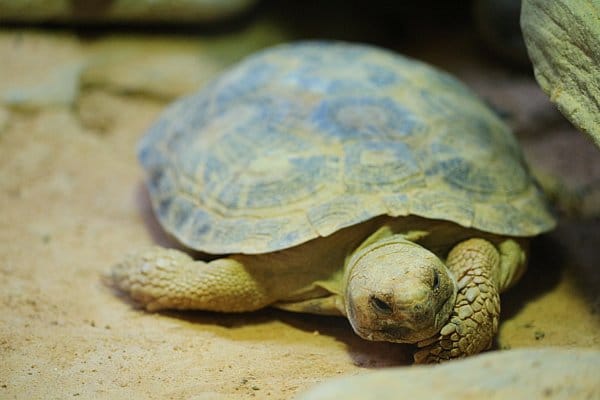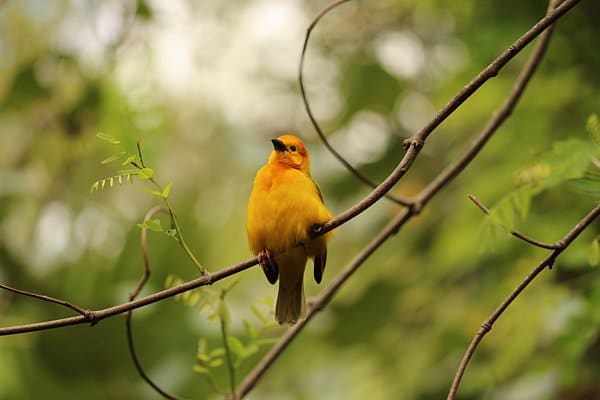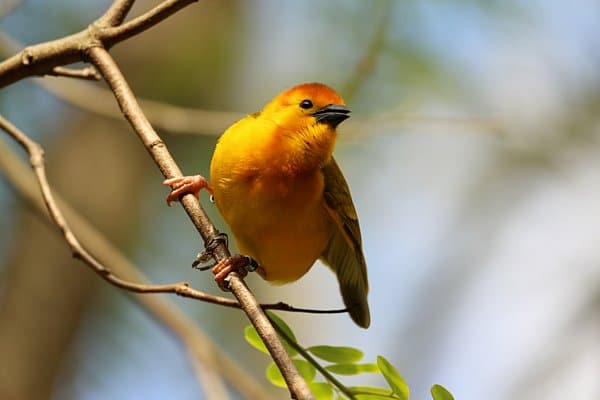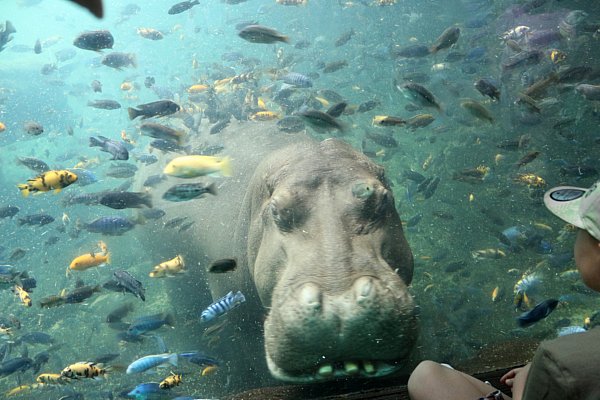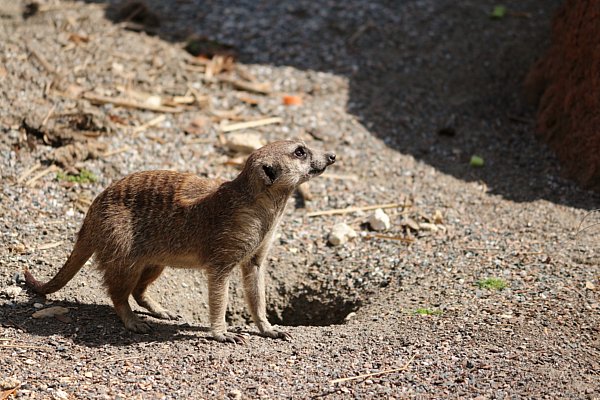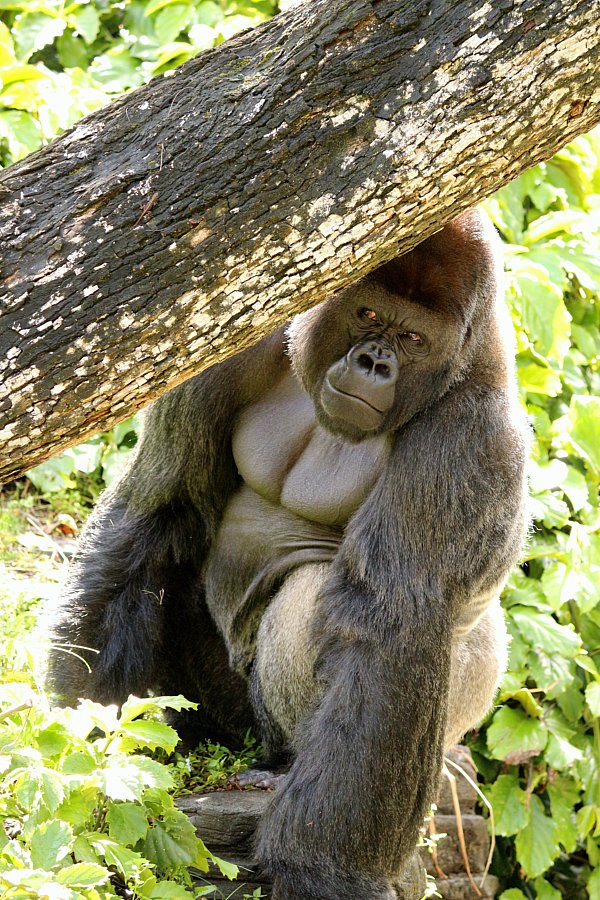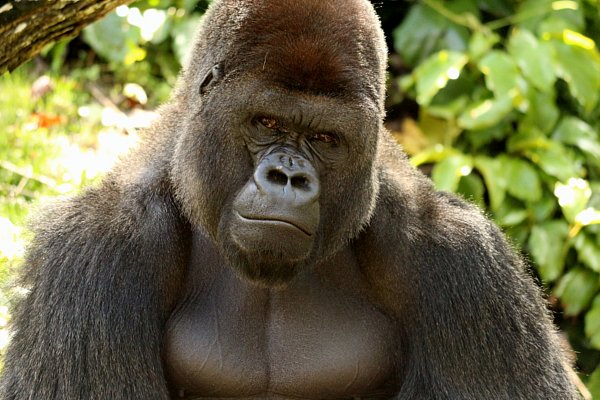 At this point we were almost ready for lunch. On the way to Flame Tree Barbecue, we stopped by the Tree of Life and checked out the Discovery Island Trails that weave around the tree. There were some pretty cool animals there too, and we also stopped by the It's Tough to Be a Bug 3D show before finally heading to the restaurant.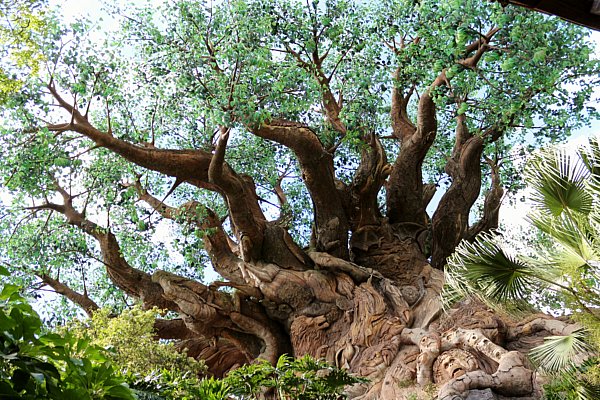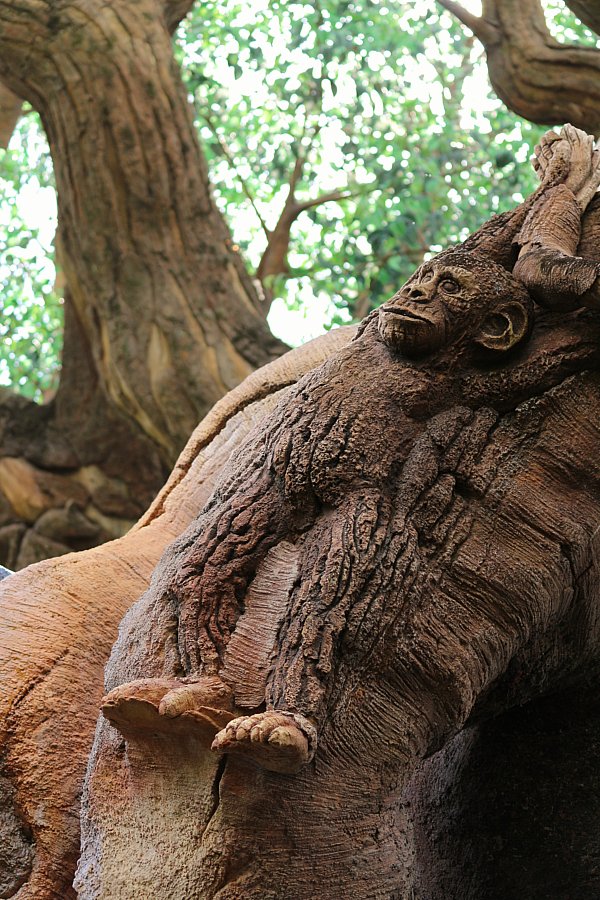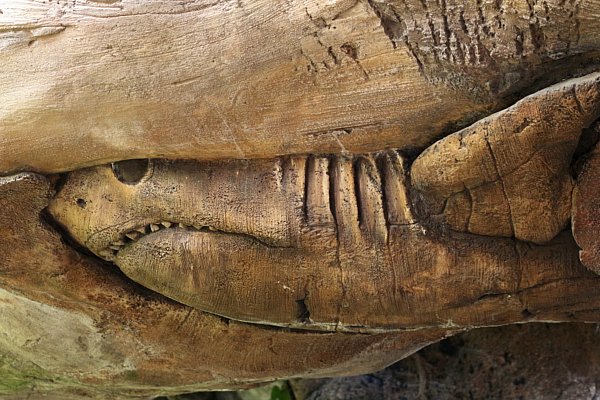 Flame Tree Barbecue is probably the most popular Quick Service Restaurant at all of Disney. Although there are other wonderful restaurants at Animal Kingdom, I would be hard-pressed to pick another on future visits to the park. Flame Tree features several enticing barbecue-themed menu items, from St. Louis Ribs to a Pulled Pork Sandwich, and even a Smoked Turkey Breast Sandwich. If you're into BBQ (as I totally am) Flame Tree Barbecue is a hot spot at Animal Kingdom.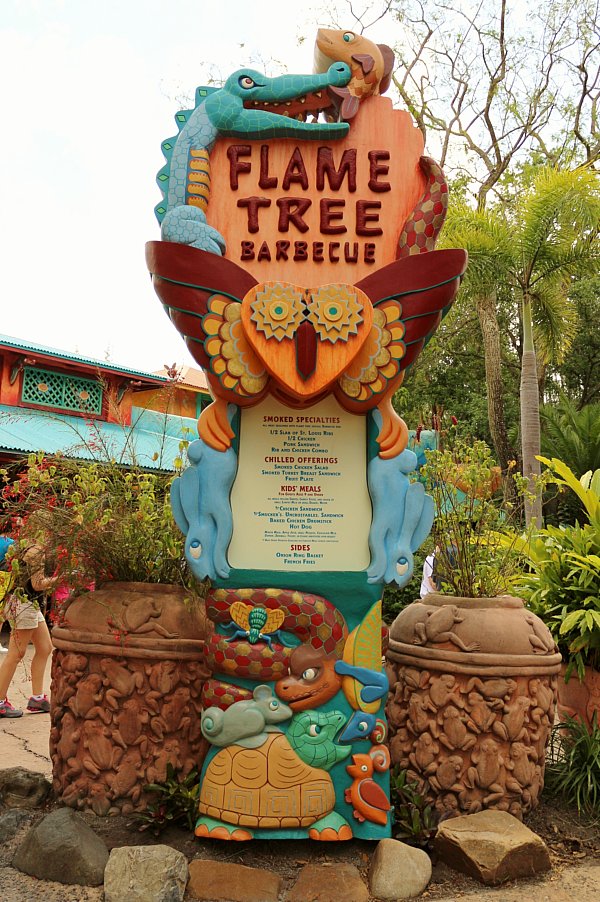 Bright colors are clearly a theme here at Flame Tree, as the main area where orders are placed is afire in orange and red with colorful animals represented all around the space. There are many different outdoor seating areas at Flame Tree, but the best ones are found if you walk just a little further to discover colorful open-air buildings right along Discovery River with an incredible view of Expedition Everest right across the water.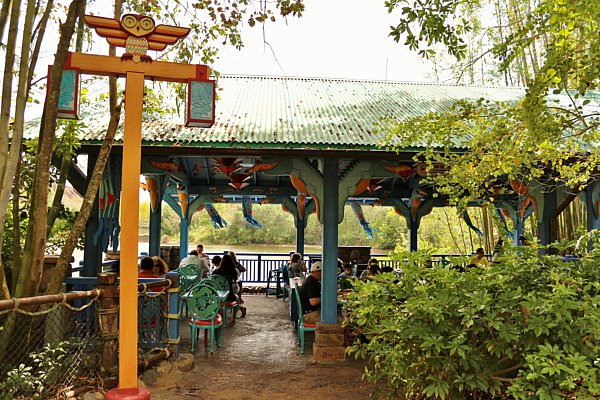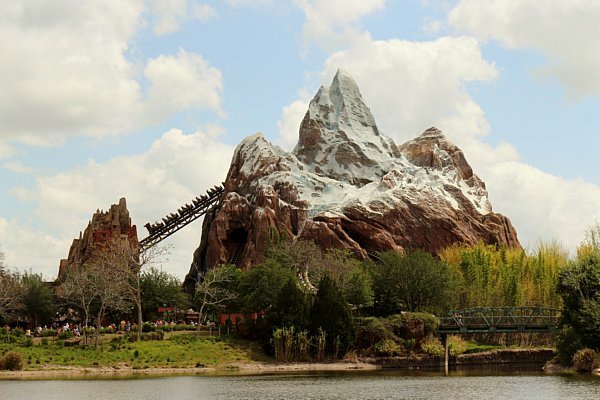 An employee who was cleaning tables in the area offered to take a picture of me with the view, and then wished me Happy Birthday and later returned with 2 cupcakes for me and my sister! I just love the royal Disney treatment when you're flashing your birthday pin!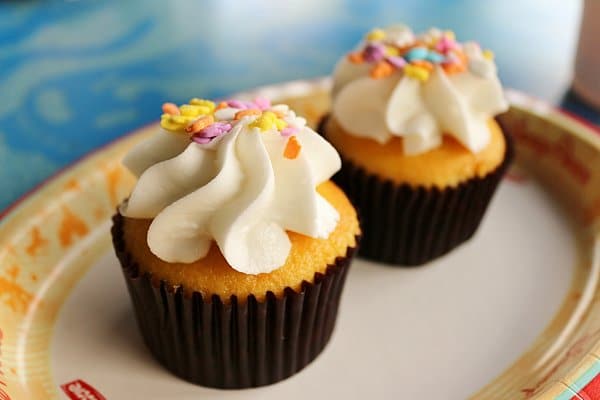 The food was as delicious as expected! I couldn't resist an order of the St. Louis Ribs. They are a bit fattier than baby back ribs, which I prefer, but they were incredibly tender and the barbecue sauce that was available on the side was the perfect compliment. They offer a regular and a sweet and spicy version. We tried the sweet and spicy and thought it was delicious and had a really nice balance of flavors.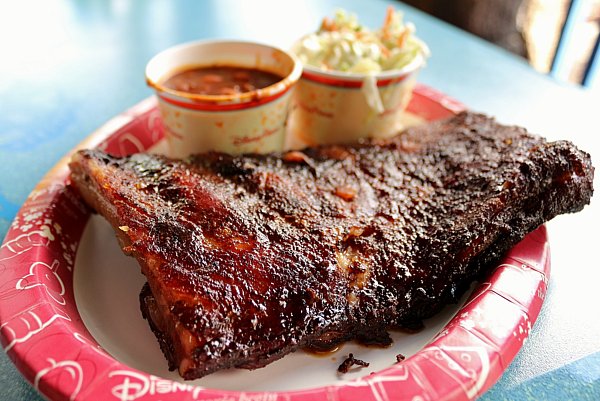 ½ Slab St. Louis Ribs with Baked Beans and Cole Slaw $11.69
The baked beans contained bits of tender pork, and were an excellent addition to the platter, along with cool and creamy (but mild) cole slaw.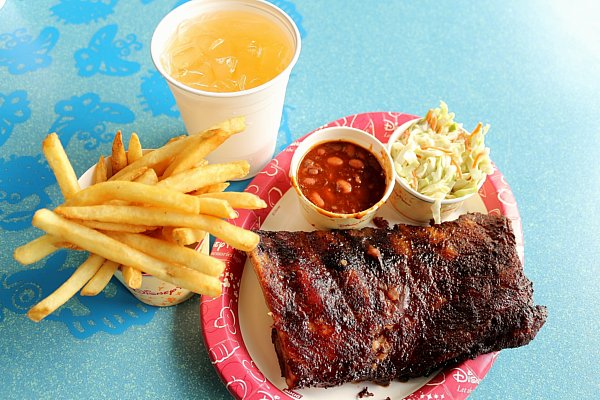 An order of fries to share rounded out our meal. They were crispy and fluffy inside, just as great fries should be, and just perfectly salted.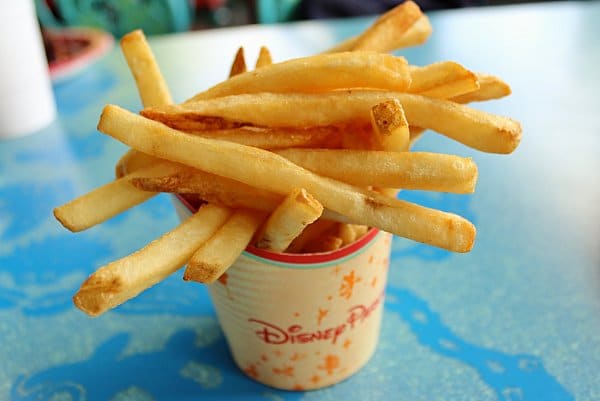 French fries $2.79
To drink, neither of us could resist trying the Mandarin Orange Lemonade, which was deliciously refreshing on this very hot day. It was not too tart and not too sweet. It was easily one of the better lemonades I've had and would happily drink it on any other occasion!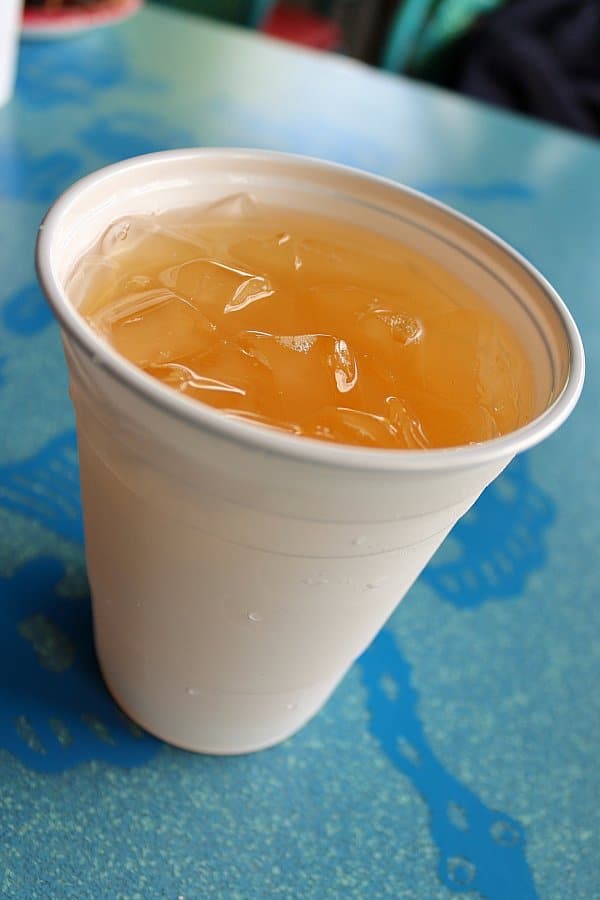 Mandarin Orange Lemonade $3.99
After lunch, we headed to Dinoland U.S.A. where we would ride Dinosaur (sadly not as thrilling or scary as I had hoped) and Primeval Whirl, which was actually a lot of fun! It's a small roller coaster with cars that spin around on the track. We continued our day with 2 rides on Kali River Rapids (a roaring rapids ride that was exactly the cooling off we needed), and more animal viewing at Maharajah Jungle Trek.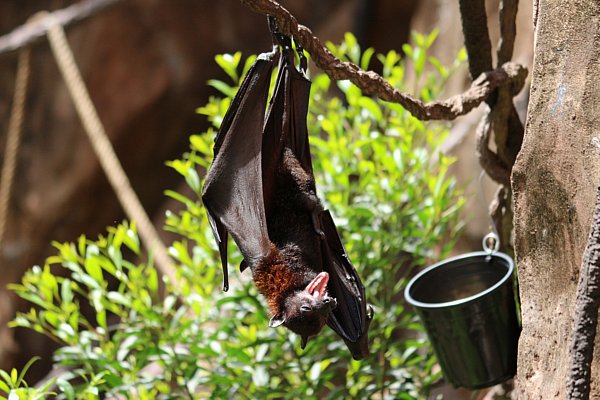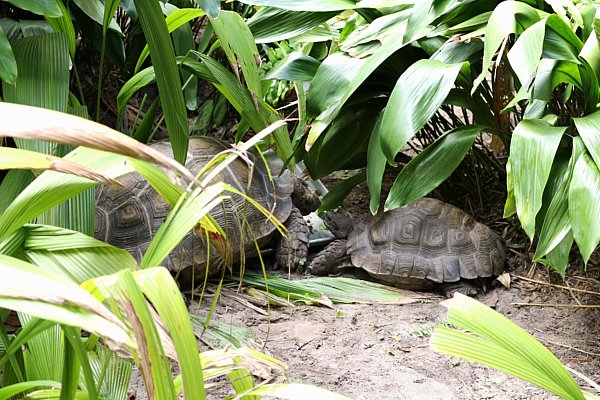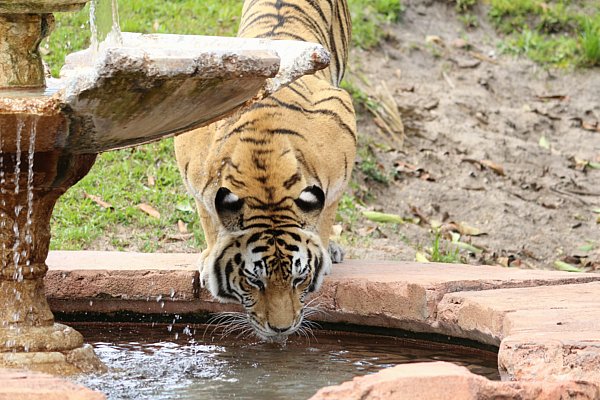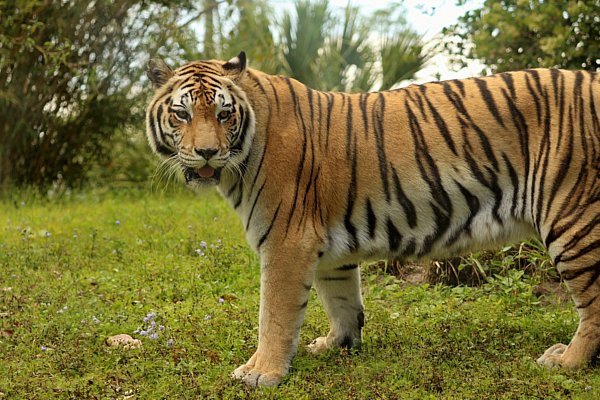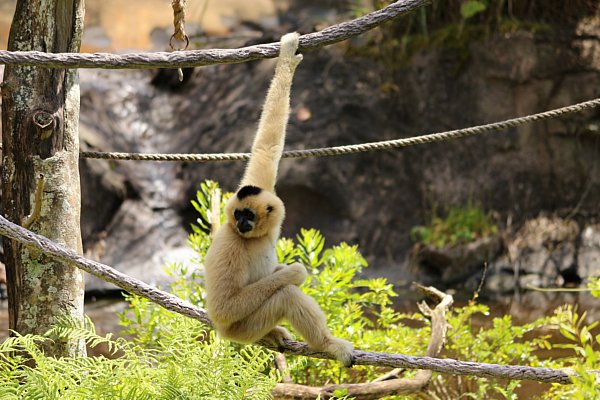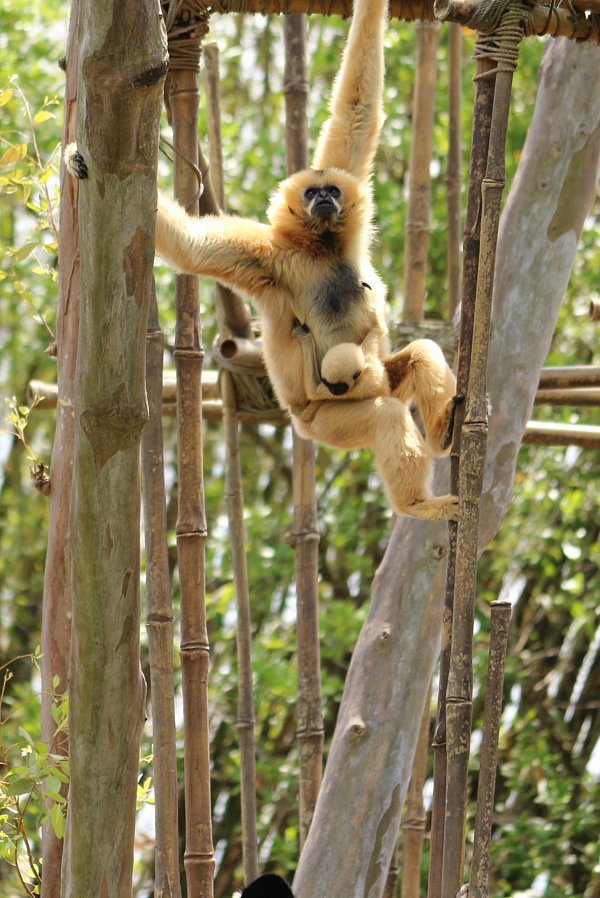 Baby monkey!!!
As our park day was winding down, we headed to the Animal Kingdom Lodge where we had dinner reservations at Jiko, home to the largest collection of South African wines outside of South Africa!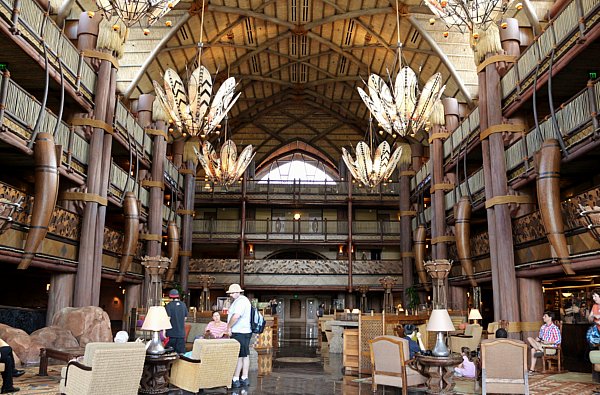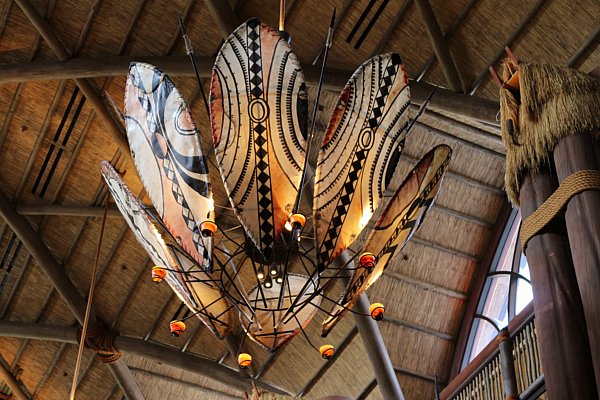 Animal Kingdom Lodge is truly one of the most gorgeous Deluxe Resorts on property, and a place I would love to stay someday. Many of the rooms actually have a view of the savannah where giraffes and zebras roam freely.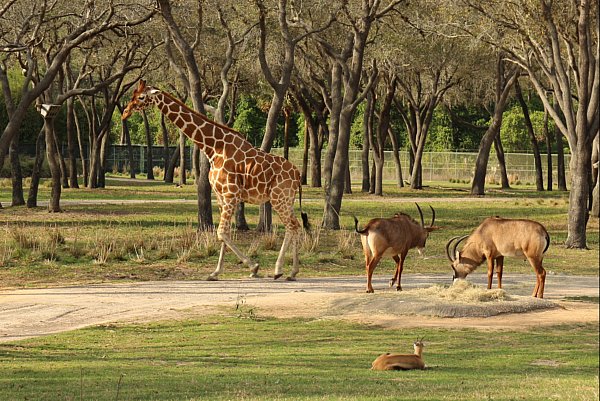 We headed into Jiko, where the decor features lots of warmth and curvy architecture, with a cool blue ceiling showcasing gull-shaped lighting fixtures. I really love the attention to detail not only at the Disney parks, but also at the resorts and all of the restaurants, whether they are counter-service or table-service establishments. Jiko is stunning, and the perfect setting for any occasion.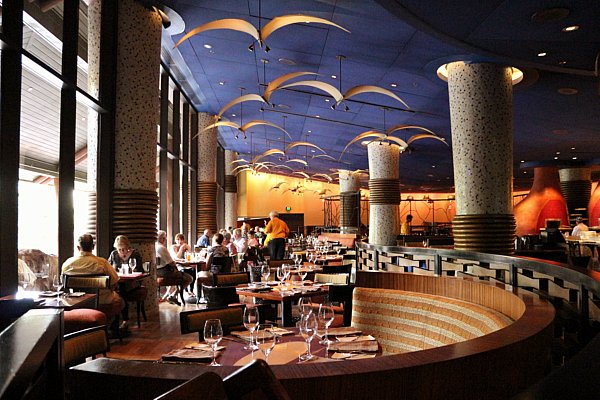 Because of the extraordinary selection of South African wines, my sister and I both selected to try glasses of Graham Beck shiraz. The wine was a nice start to the meal along with Jiko bread (a flaxseed focaccia) and Dabo (an Ethiopian honey wheat bread) served with a deliciously fragrant Tandoori butter.
We were each served a small amuse-bouche of sweet potato gnocchi rolled in honey butter and topped with fried sage. These pillows were tender and sweet, a nice exotic start to the meal.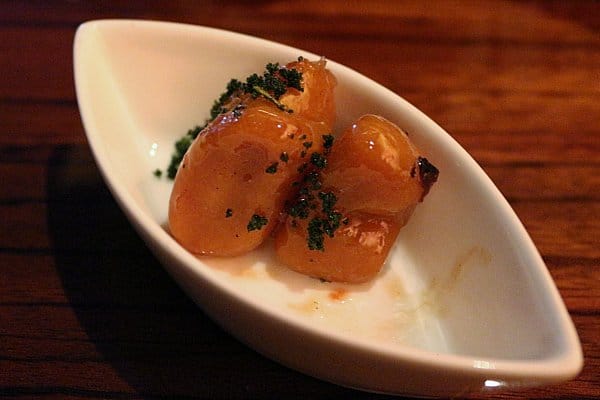 The flatbreads at Jiko are well-known and an absolute must if you are looking to try the most popular dishes on the menu. We leaned toward the Roasted Kubota Squash and Kalamata Olive Flatbread topped with Cipollini Onions, Goat Cheese, and Pumpkin Seed Duqqa. It was a lovely balance between the brininess of the olives, sweetness from the squash and onions, tanginess of the goat cheese and nuttiness and crunchiness of the pumpkin seed duqqa. I would order this again in a heartbeat, although I'd also love to try the other varieties.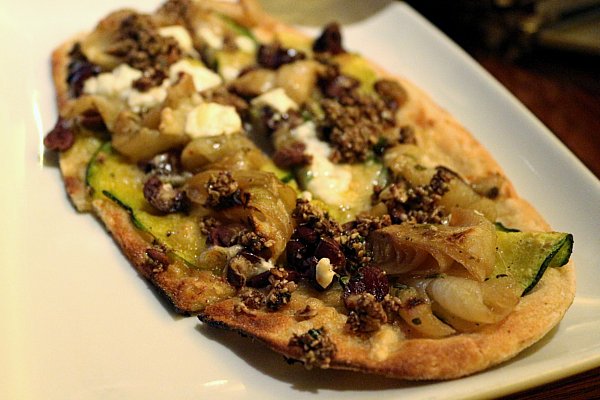 Roasted Kubota Squash and Kalamata Olive Flatbread $10
The macaroni and cheese is a popular side dish at Jiko. Once upon a time it was served alongside their Oak-Grilled Filet Mignon, but the dish has since changed to omit the macaroni and cheese. You can still order this mac and cheese as a substitute for the Ancient Grain Pilaf in that dish, or simply as a side dish, which we opted to do before our meal. Their macaroni and cheese is extra cheesy with a combination of Asiago, Provolone, Fontina, and Gruyere cheeses. It was worth the extra calorie splurge, but unfortunately it started to fill me a bit too much before our entrees even arrived! Oops!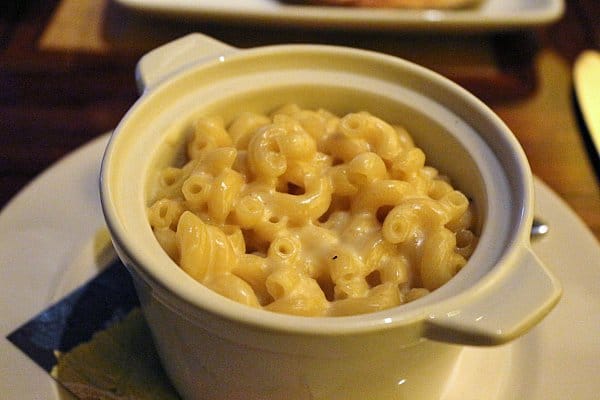 Side of Macaroni and Cheese $3.50
My sister couldn't resist the Braised Beef Short Rib which was served with Cassava-Potato Puree, Sambal, Rainbow Carrots, and Mushrooms. She claims that it was the best short ribs she's ever had, and from the bite I tried, I can agree that it is totally swoon-worthy! I'm a big fan of beef short ribs, and they definitely do it right here at Jiko. The preparation seems to change seasonally, but I'm sure the ribs themselves will be equally fantastic each time.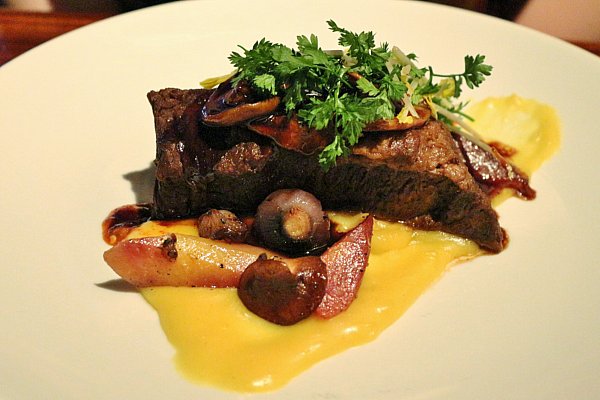 Braised Beef Short Rib $41
Although I love my red meat as well, I opted for our waitress's favorite entree, the Maize-Crusted Corvina served with Vegetables of the Moment (in this case: sugar snap peas, radishes, and strawberry onions) and Tomato-Butter Sauce. The fish itself was perhaps the most tender and juicy (yes, I'm using the word juicy to describe fish; that's how delicate and not-dried-out it was) fish I have had in a really long time. It was so perfectly cooked and balanced beautifully with the still crunchy vegetables beneath. Along with the delicate tomato-butter sauce, this plate was exquisite! I regretfully left a few bites behind (soooo full) but loved every bit of it.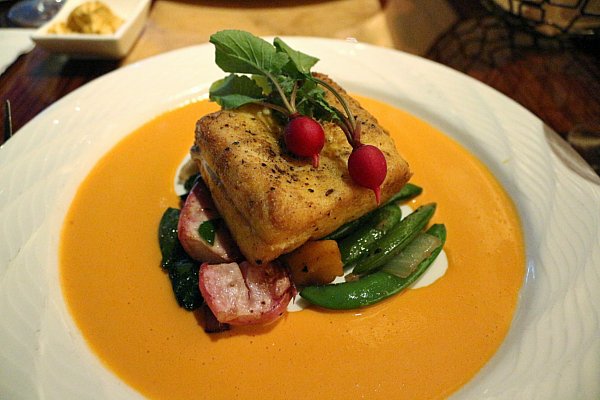 Maize-crusted Corvina $39
We didn't order dessert, but since it was my birthday we were presented with a special dessert duo. On one side there was Jiko's Kenyan Coffee and Amarula Creme Brulee served with Cake Koeksisters (small doughnuts), and on the other was a portion of their White Chocolate Cheesecake, with Toasted Coconut, and Mango Sauce. It was actually served with not one, but two sauces containing edible glitter. My night was made!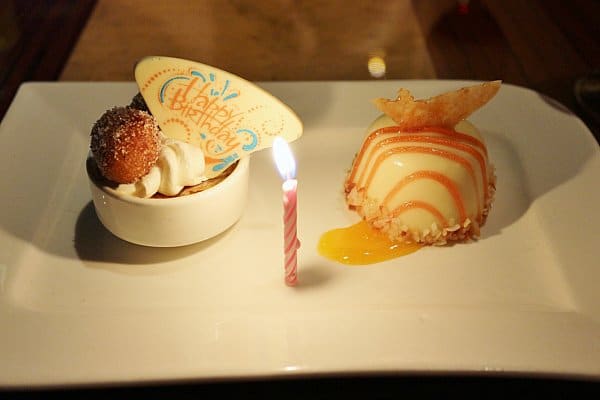 Both desserts were delicious. The coffee flavor in the creme brulee was intense and delicious. The Koeksisters were perfect little fried morsels that make this "coffee and doughnuts" combination truly sing. The cheesecake was creamy and decadent and the bright fruity sauces added a touch of freshness and sparkle 😉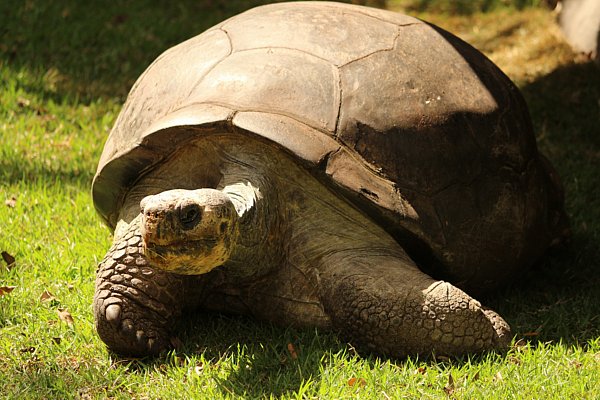 That's all for Day 2 of My Super Magical Birthday Celebration. Animal Kingdom was amazing and totally worth spending the entire day there. Ignore anyone who doesn't believe that park can fill an entire day, because those people obviously don't love looking at wild animals and going on fun rides. Flame Tree Barbecue is hands-down the best Quick Service meal you can get at Disney. Dinner at Jiko is a wonderful way to end a perfect Disney day. The service is wonderful, the food is incredible, and you have access to a vast selection of South African wines to try! Stay tuned for upcoming posts about more of my wonderful Disney trip!
Animal Kingdom
551 N Rainforest Rd
Lake Buena Vista, FL 32830
(407) 824-4321
https://disneyworld.disney.go.com/destinations/animal-kingdom/
Flame Tree Barbecue
775 Werikhe Way
Lake Buena Vista, FL 32830

https://disneyworld.disney.go.com/dining/animal-kingdom/flame-tree-barbecue/
Animal Kingdom Lodge
2901 Osceola Pkwy
Lake Buena Vista, FL 32830
(407) 938-3000
https://disneyworld.disney.go.com/resorts/animal-kingdom-lodge/
Jiko - The Cooking Place
2901 Osceola Pkwy
Lake Buena Vista, FL 32830
(407) 938-4733
https://disneyworld.disney.go.com/dining/animal-kingdom-lodge/jiko-the-cooking-place/