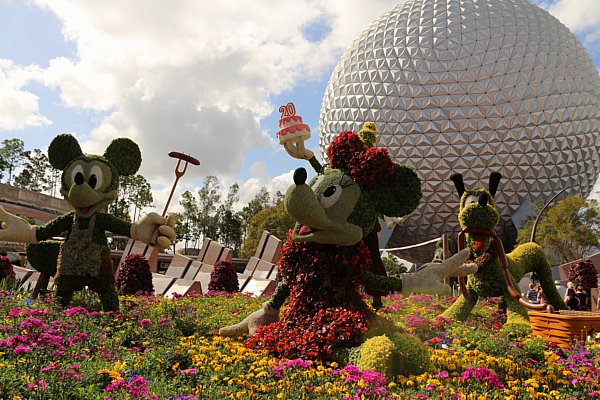 I'm back from My Super Magical Birthday Celebration at Disney World and I had the most fabulous time ever! I can honestly say that Disney is the best place to celebrate any special occasion. The special treatment (and the overwhelming number of birthday wishes--thanks, Happy Birthday pin) was incredible.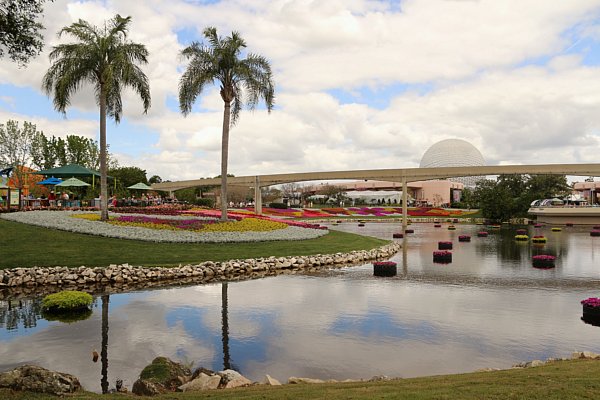 Not only did nearly every cast member wish me a happy birthday, but many guests did as well, and we got a lot of special treats at many of our meals! I even returned to our hotel room the evening of my birthday to find a message from Mickey and Minnie singing me happy birthday. Can't get more magical than that!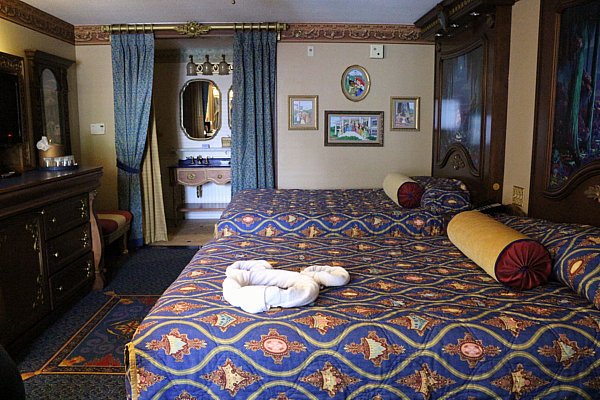 I've decided to share photos, stories, and reviews from my trip separated by each day of the trip. That will be far more efficient than writing separate posts for each meal, snack, experience, etc. So we'll start with Day 1. That seems like the best place to start 🙂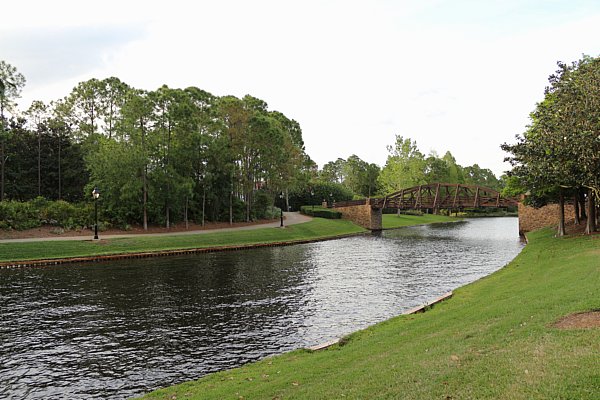 First we checked into our beautiful hotel, the Port Orleans Riverside. I can happily recommend our hotel to anyone wishing to visit Disney World. It is considered a Moderate Resort which places it at a reasonable price point. It's more expensive (but far nicer) than a Value Resort, but cheaper and less luxurious than a Deluxe Resort.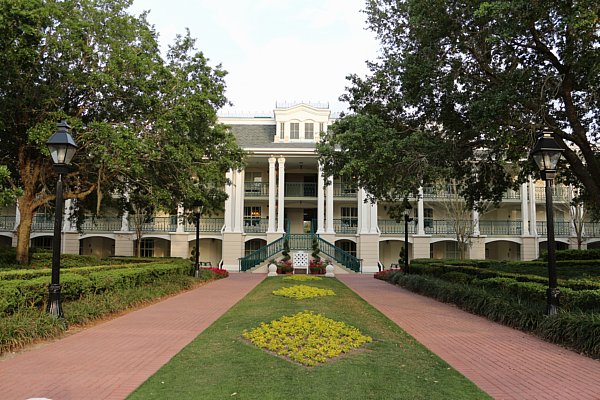 This hotel is probably the nicest of all the Moderate Resorts and resembles Southern mansions along a river. The style is beautiful and relaxing. There is actually a river boat that travels between Port Orleans Riverside, Port Orleans French Quarter (its sister hotel a short walk away), and Downtown Disney. I saw its popularity firsthand when noticing how much more crowded the buses to our hotel seemed than some of the other resorts 🙂
We actually stayed in one of the newly renovated Royal Guest Rooms, which are inspired by Princess Tiana from The Princess and the Frog. Other Disney Princes and Princesses adorn much of the decor in the rooms.
Regal finishes add to the upscale nature of these rooms, along with headboards that actually light up to show fireworks!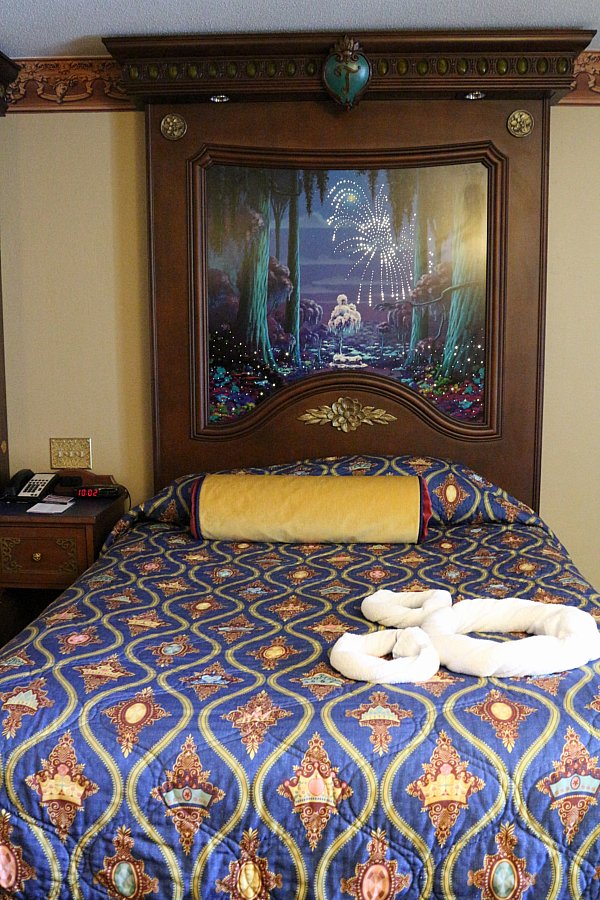 Fireworks light up on the headboard at the press of a button!
After quickly settling into our room, we headed to Epcot! We had decided ahead of time that during this shorter park day (since it was combined with a travel day) we would focus our time and energy on Future World, and return to the park for another half day later in the week to further explore the World Showcase.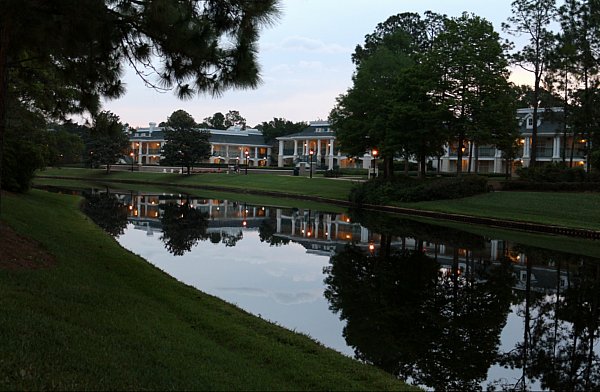 Riverside at dawn...
We were very lucky to have traveled to Disney World during Epcot's Flower and Garden Festival. Not only was the park filled with beautiful topiaries and gardens, but the festival borrowed some of the allure of Epcot's Food and Wine Festival by setting up booths featuring food and drinks from around the world.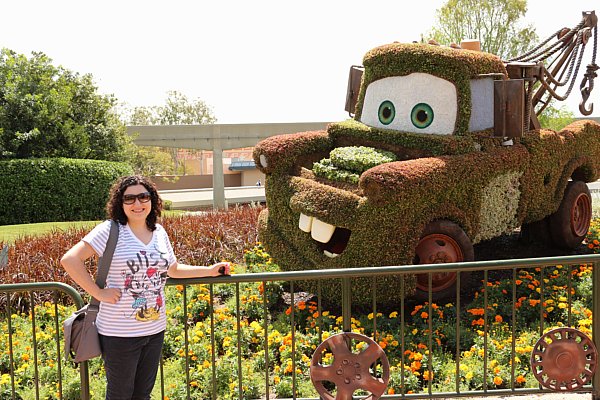 We sampled a few of these, although most of our dining occurred at restaurants for which we had made Advanced Dining Reservations 180 days earlier (when dining reservations become available).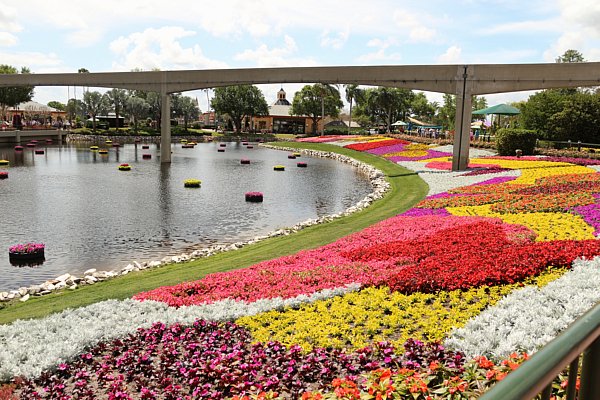 After snapping off a few pictures with the lovely topiaries at Epcot's entrance, we headed straight toward The Land Pavilion so we could start our day on Soarin', one of our favorite Disney rides. We also picked up a Fast Pass to ride it again later!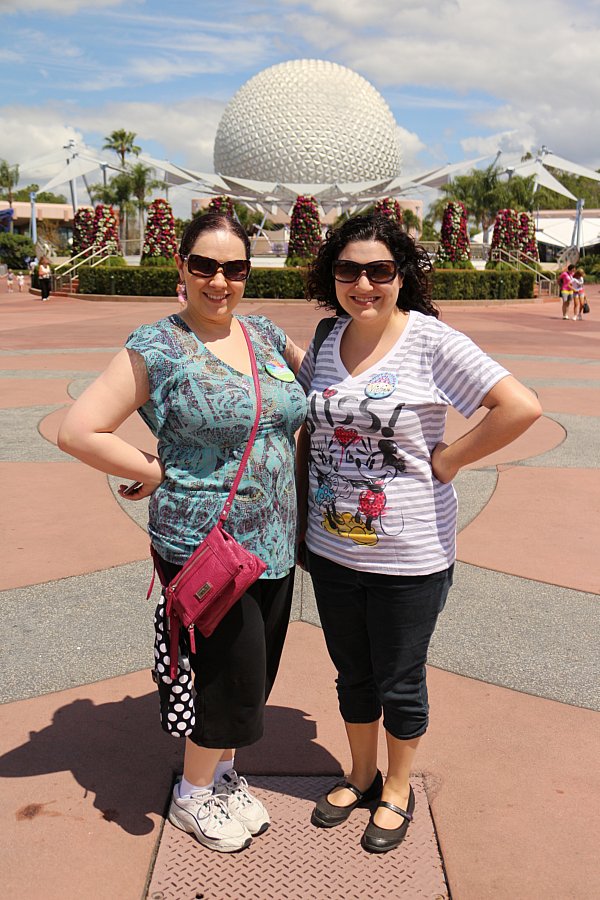 We took a calm boat ride through the Living with the Land attraction and saw some of the really amazing produce and fish that Epcot produces and then uses in restaurants at many of the parks and resorts.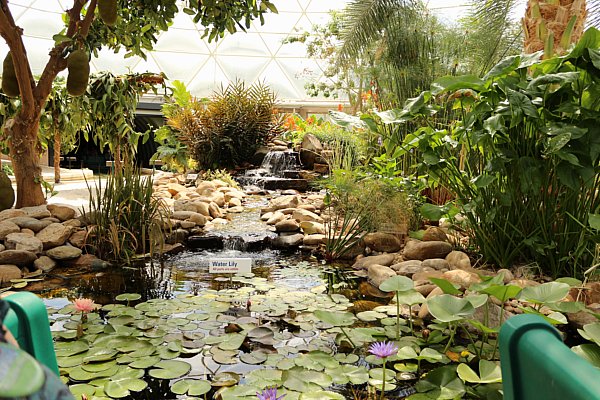 Living with the Land
Then we headed across the park to ride Mission: Space. We tried out the Orange version of the ride, which is more intense than the Green one. It actually uses a centrifuge which tilts and spins to simulate the speed and G-force during launch and re-entry.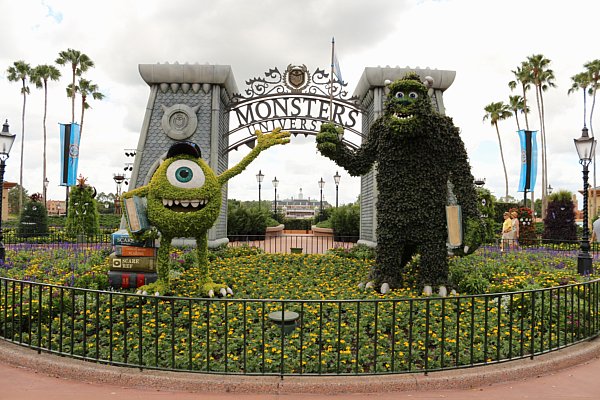 Honestly, my stomach was completely empty when we rode this, and I felt very disoriented during the ride. I think it would have been a lot more fun if I wasn't starving. It was really amazing though, and I will try it again on our next trip and hope I'm feeling better the next time! We followed this up by grabbing Fast Passes for Test Track and then heading to lunch.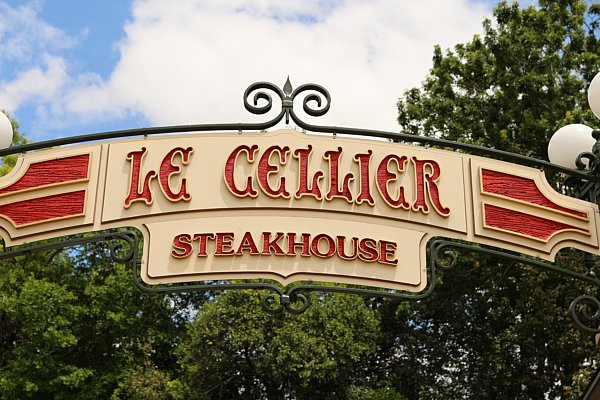 Our first meal at Disney was at one of its most popular Signature Restaurants. Le Cellier Steakhouse is reminiscent of the wine cellars at some of the grandest château-style hotels in Canada. It features wide stone arches and is dimly lit with candle chandeliers.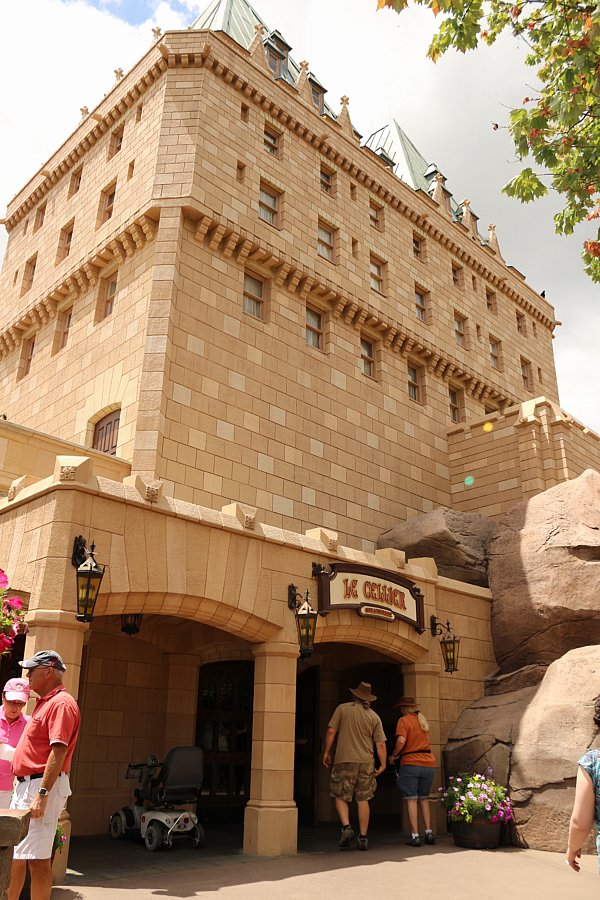 The dining room is separated into the different provinces of Canada (and like the other countries in the World Showcase, the employees at Le Cellier are all from the country they represent).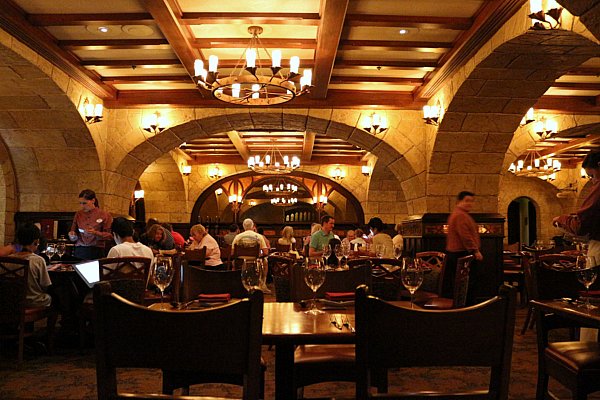 We were seated in the New Brunswick section of the dining room. Apparently, New Brunswick is the only province in Canada that is constitutionally bilingual (English and French). This is some trivia I learned from the hostess who guided us to our table!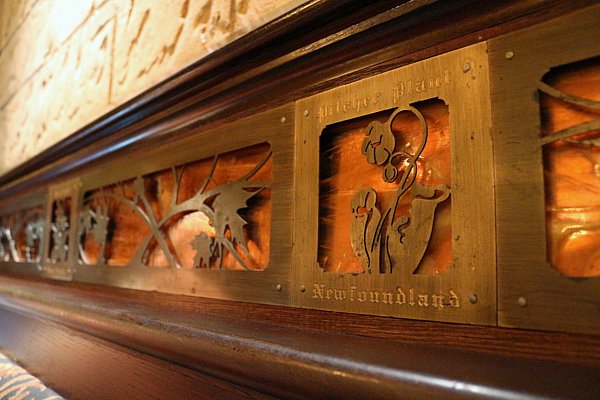 This gorgeous border lined the tops of the booths around the dining room, showcasing highlights from all the Canadian provinces
The meal started with a much-appreciated bread basket (did I mention we were STARVING?), featuring a couple soft pretzel batons, a sourdough roll, as well as a multi-grain roll. It was accompanied by a slice of room temperature butter topped with maple sugar and sea salt.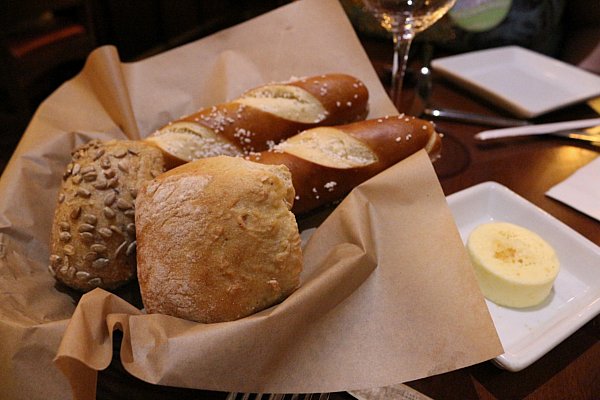 I was so obsessed with the pretzels that I didn't even try the other rolls, but my sister assures me they were tasty. The pretzels were a tad on the salty side, but that's nothing a quick rub won't fix. The pretzels were warm, soft, and chewy. Absolutely perfect, even with the butter which is not something I would normal spread on a soft pretzel.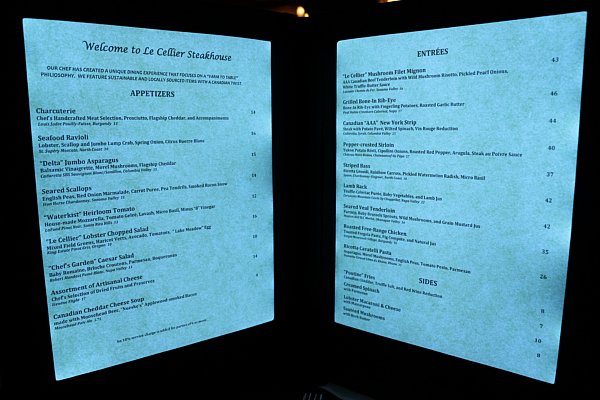 The menu at Le Cellier lights up when you open it!
We decided to share a starter, the "Waterkist" Heirloom Tomato with Housemade Mozzarella, Tomato "Geleé," Lavash, Micro Basil, and Minus "8" Vinegar. This was nice and fresh, just perfect for a really hot day (which it was). The tomatoes were juicy and ripe, perfectly balanced with the cheese, basil, and vinegar, with the essence of tomato in the geleé, and a bit of crunch from the lavash.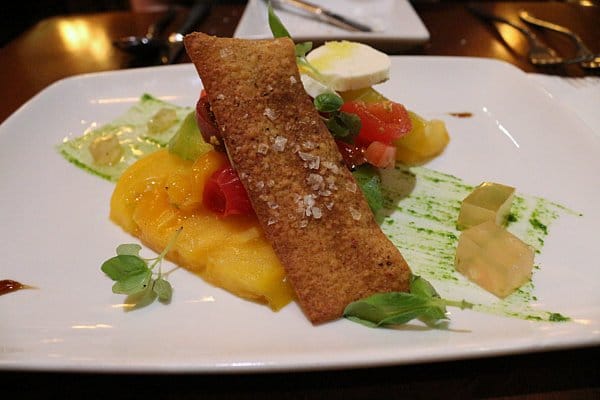 "Waterkist" Heirloom Tomato $12
When in Rome... we obviously ordered steak since we were at a renowned steakhouse. My sister opted for the New York Strip Steak which was served with Potato Pavé, Wilted Spinach, and a Vin Rouge Reduction. Her AAA Canadian steak was perfectly cooked (except for at the edges, which can easily cook faster than the center). She was very happy with her choice!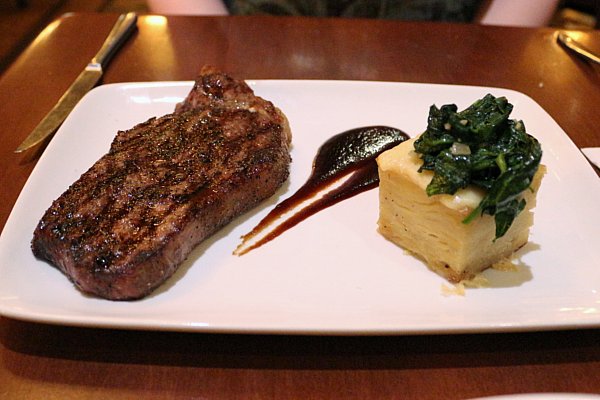 Canadian "AAA" New York Strip $44
My steak selection was one of the most popular dishes on the menu, the Mushroom Filet Mignon, which features a cut of AAA Canadian beef tenderloin (cooked perfectly medium rare!) topped with a white truffle cream sauce, and served with mushroom risotto. I had actually recreated this dish in my own kitchen, so I was a bit apprehensive to order it because I wasn't sure it would be worth it since I could make it myself. Let me tell you, it was totally worth it!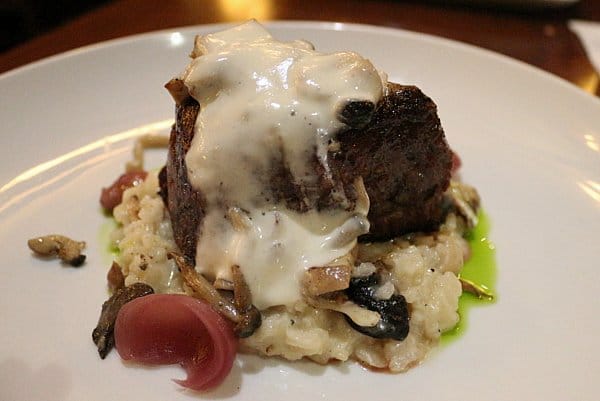 "Le Cellier" Mushroom Filet Mignon $43
The steak was so flavorful and moist. The first bite that went into my mouth just screamed with truffle flavor. I definitely started my Disney trip on the right foot with this meal! The presentation was bursting with wild mushrooms and also featured some pickled pearl onions, definitely different from photos of the dish I've seen in the past, so I'm wondering if they have tweaked the recipe/plating a bit.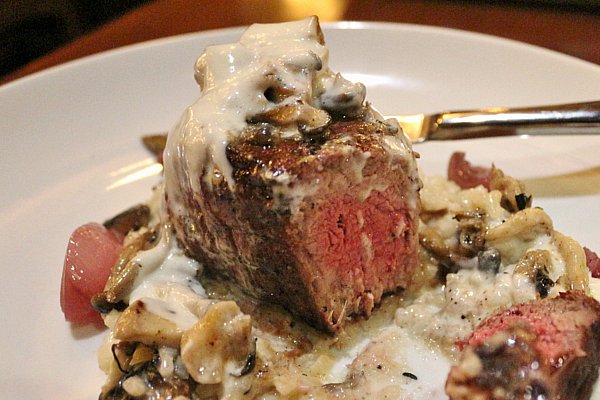 Instead of ordering dessert at Le Cellier, we wandered over to one of the Epcot Flower and Garden Festival booths, the Pineapple Promenade one to be exact, and indulged in some cold and creamy Dole Whip! It was wonderful!!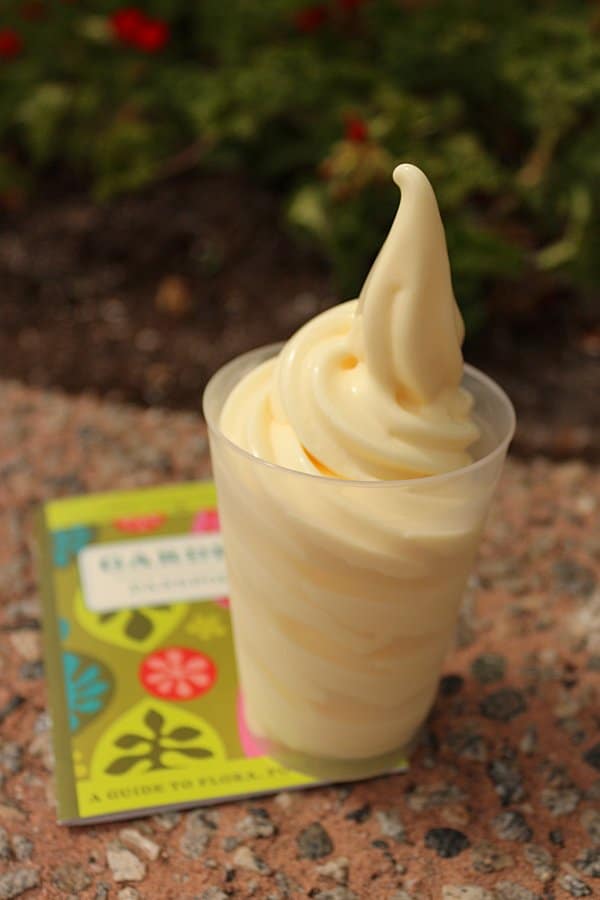 Dole Whip Soft Serve $4
We indulged in this icy treat on the way to cash in our Soarin' Fast Passes. After that, we headed to The Seas with Nemo and Friends Pavilion to see some of the sea life that is featured there, such as manatees... and Bruce.
Fish are friends, not food!
We followed up with a couple rides on Test Track (Fast Pass and Single Rider) and Spaceship Earth. Test Track was an incredible rush, and is now officially both of our favorite ride at Epcot. Spaceship Earth is classic, and a perfect ride when you need something low-key near the end of an exhausting day 🙂
We saw soooo many ducks with ducklings at several of the parks. Super cute! The yellow one looks like it was adopted 😉
We headed to the edge of the World Showcase to the Mexico Pavilion for dinner. La Hacienda de San Angel is found waterside along the World Showcase Lagoon, making it the perfect location for viewing Illuminations, the nighttime show at Epcot.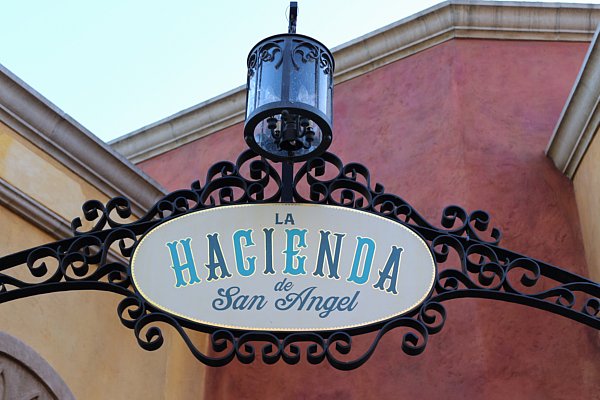 The food here is slightly more upscale than what would be found at a typical taqueria, and is only available for dinner. The decor is colorful, and features a variety of beautiful lighting fixtures.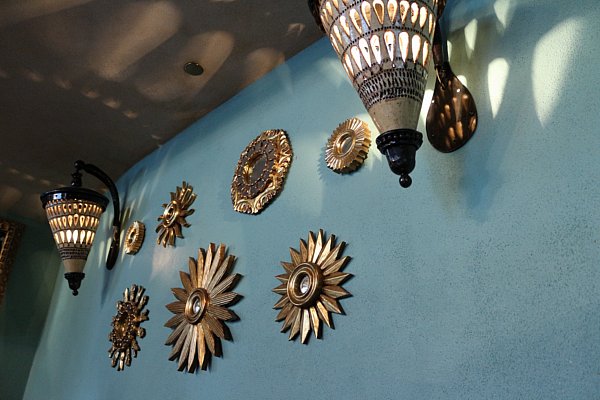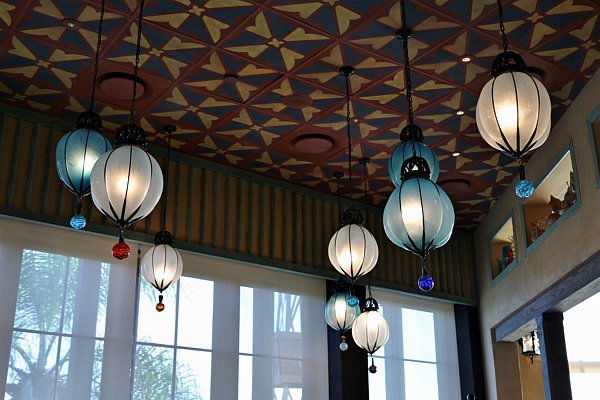 We started out with tortilla chips and 2 salsas. The salsa verde was my favorite, a bit more acidic and less spicy than its smokey red counterpart.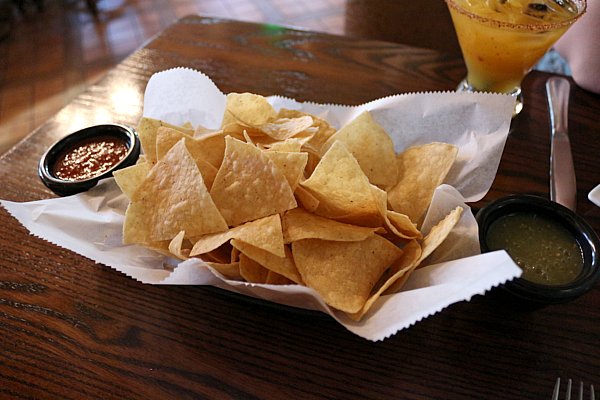 Mango Blueberry Basil Margaritas were our drinks of choice for the event, and they were exotic and refreshing.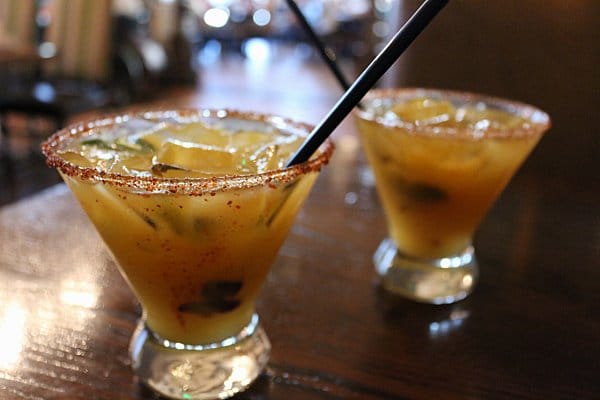 Mango Blueberry Basil Margarita $13.50
My sister ordered the Tacos de Camarones, or fried shrimp tacos served with chipotle-lime aioli, cabbage, lime and salsa verde, all over flour tortillas (with extra tortillas on the side). She loved her tacos and polished them off before I could even steal a bite (in all honestly, I didn't even have any room!).
Tacos de Camarones $23.95
I was in the mood for seafood (especially after seeing the fish at Living with the Land), so I ordered the Pescado a la Talla, or grilled tilapia served with esquites (roasted corn), nopales (cactus leaves) and mango chutney. The fish was incredibly tender and flaky and featured a mix of sweet (from the corn) and spicy flavors.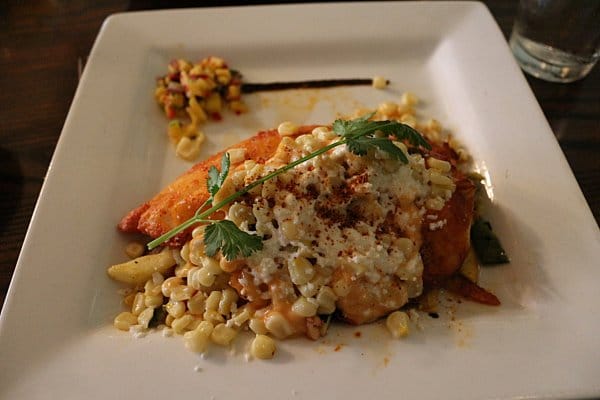 Pescado a la Talla $24.95
I was disappointed in MYSELF for getting full so fast and not being able to finish my meal. I ate as much as I could (and loved it) along with some of the rice and black beans that were served with our meals to share. Both of those sides were well-seasoned and delicious. I would definitely return in the future, hopefully with bigger appetites next time!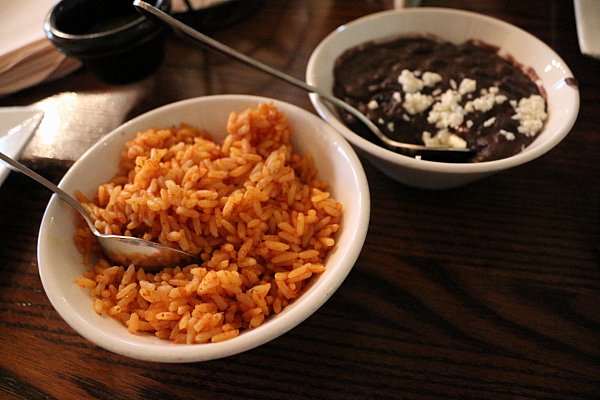 Although we were both stuffed, we managed to make a little room for the birthday dessert that was accompanied by festive Spanish singing. Ice cream topped with a baby churro twist was the perfect ending to our meal, as it gave us just a touch of sweetness and richness after already engorging ourselves on delicious Mexican food and drink.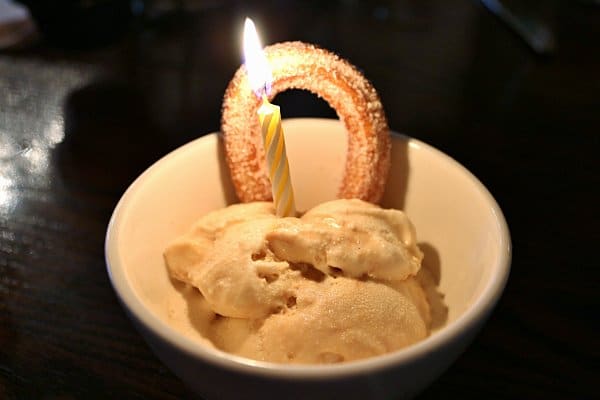 This ends Day 1 of My Super Magical Birthday Celebration at Disney World. We experienced every ride and attraction that we wanted to in Epcot's Future World as well as dining at not one, but two of the World Showcase's countries: Le Cellier Steakhouse in Canada and La Hacienda de San Angel in Mexico. Both meals were satisfying and delicious, as was the Dole Whip snack we enjoyed midday. Tune in for more from my trip in future posts!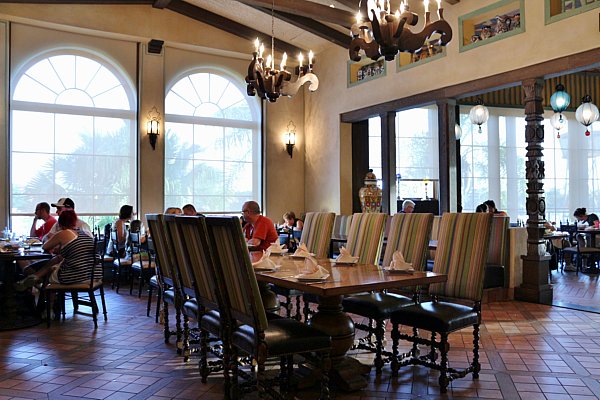 Port Orleans Resort Riverside
1251 Riverside Dr
Orlando, FL 32830
(407) 934-6000
https://disneyworld.disney.go.com/resorts/port-orleans-resort-riverside/
Epcot
1200 Epcot Resort Blvd
Lake Buena Vista, FL 32830
(407) 824-4321
https://disneyworld.disney.go.com/destinations/epcot/
Le Cellier Steakhouse
1510 N Ave Of The Stars
Lake Buena Vista, FL 32830
(407) 939-3463
https://disneyworld.disney.go.com/dining/epcot/le-cellier-steakhouse/
La Hacienda de San Angel
1510 N Ave of the Stars
Lake Buena Vista, FL 32830
(407) 827-2253
https://disneyworld.disney.go.com/dining/epcot/hacienda-de-san-angel/