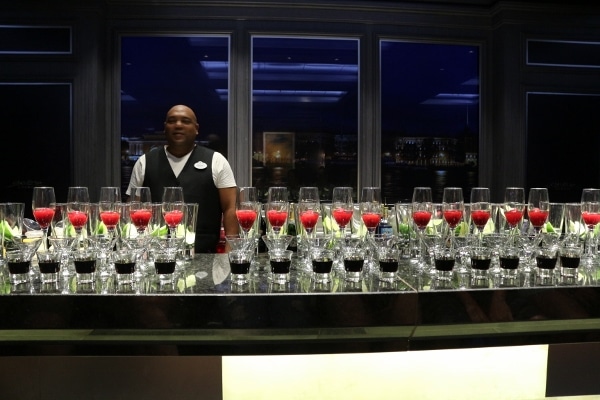 On my recent Western Caribbean Disney Cruise on the Disney Fantasy, I participated in a mixology class in the Skyline Lounge. The Skyline Lounge is one of several bars in the nightlife area known as Europa. The other bars/clubs in the area include O'Gill's (an Irish pub/sports bar), La Piazza (an Italian-themed bar with live music nightly), Oh La La (a Champagne bar), and The Tube (a London-inspired nightclub).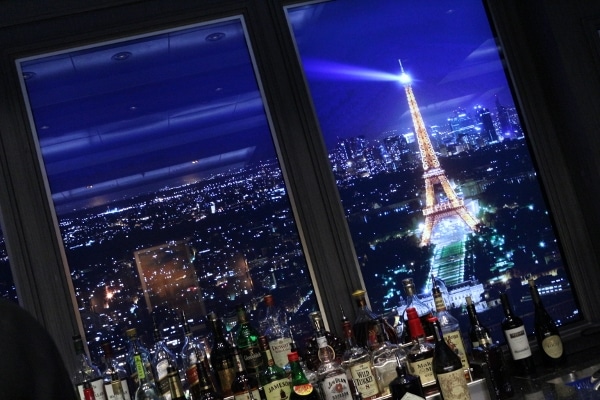 The Skyline Lounge features large, moving skylines from seven different international cities: Paris, London, Barcelona, Athens, Florence, Budapest, and St. Petersburg. They actually offer a "Passport" for $59 plus gratuity with which you can sample seven hand-crafted cocktails in the lounge over the course of your cruise (no need to get sloshed in one night) for the price of six. The passport includes some of the drink recipes as well, an added bonus after a week of drinking. I will share some experiences at the Skyline Lounge as well as the other bars later, but first let's talk about the mixology class!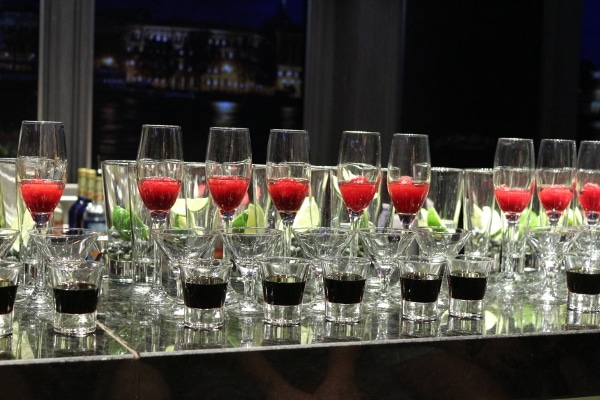 There was a large group of us on Facebook who decided to request a private mixology class, but there are also regular mixology classes and tastings that you can sign up for on your own. Our Skyline bartender for the class and also throughout the cruise was Arthur from Capetown, South Africa. Along with his talent for shaking up great cocktails, he shares an excellent sense of humor and warm personality. He made the class (and evenings at the Lounge) loads of fun.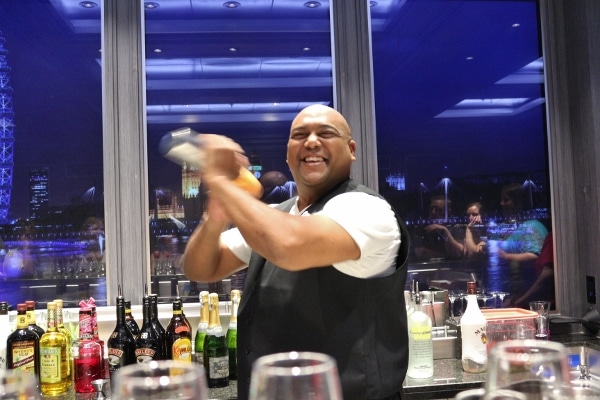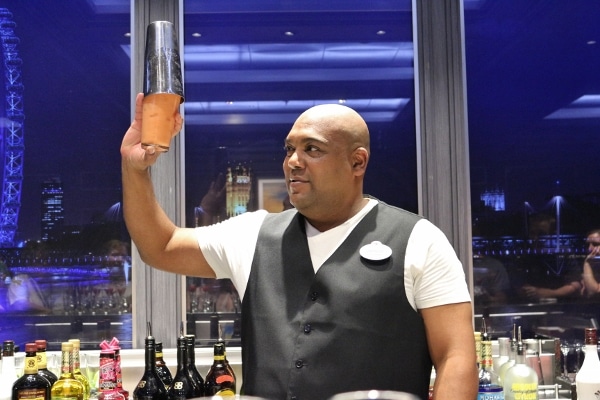 There were five drinks that we learned to make together, but first Arthur taught us some basics about tending bar. We learned how to muddle, shake, strain, and more.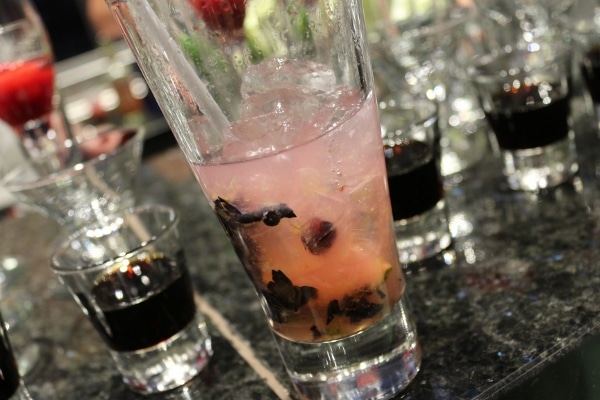 Sandeecolinee
The first cocktail we made is called a Sandeecolinee. We muddled blueberries with a couple lime wedges, then added 1 ounce of Veev acai and ¼ ounce agave or simple syrup, then mixed it up with ice.
Bahama Mama
The second drink is the Bahama Mama. Arthur didn't provide an official recipe since this is a well-known cocktail. You can find recipes online, but this version included banana liqueur, coconut rum, dark rum, grenadine, orange juice, and pineapple juice. I was one of the class members who got to shake up this cocktail, and it was fun to make and even more fun to drink. Yum!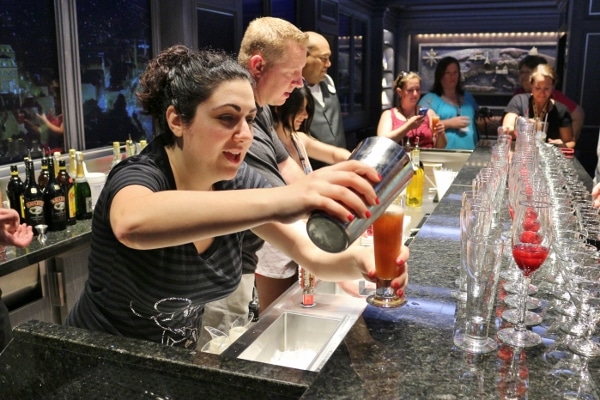 The third is simply a Raspberry Sparkling and starts with ½ ounce Bacardi Raspberry, ½ ounce raspberry puree, and 2 raspberries, and then is topped with sparkling wine.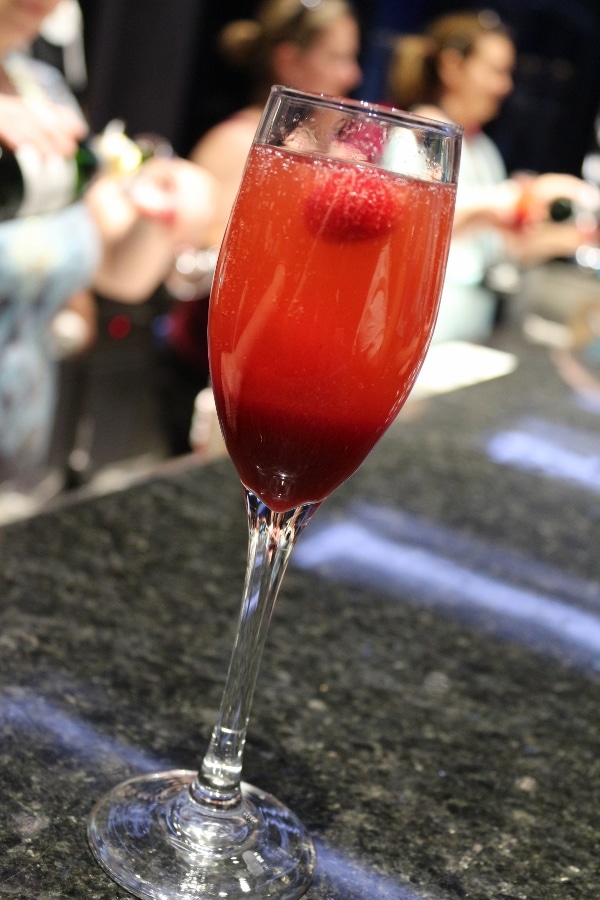 Raspberry Sparkling
The fourth cocktail is actually one from the Skyline Lounge menu and is called the Paris 75. It begins with ½ ounce peach schnapps, ½ ounce blue Curacao, 1 ounce Absolut Citron, topped with pineapple juice (he didn't specify how much), then gets shaken and strained into a martini glass. My sister became obsessed with this drink and ordered it several times when visiting Skyline Lounge later. You also get a souvenir glow cube when you order this drink (along with two of the other cocktails on the menu).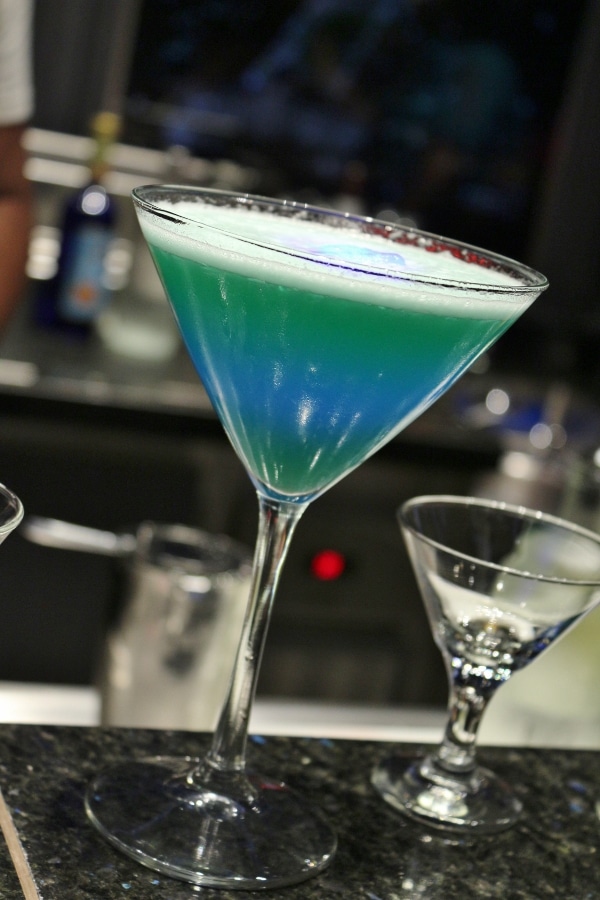 French 75
Finally, we toasted with a shot called a Baby Guinness. It starts with 1 ounce Kahlua in a shot glass and then is gently topped with Bailey's Irish Cream to float. It's delicious, and just might be my new favorite shot!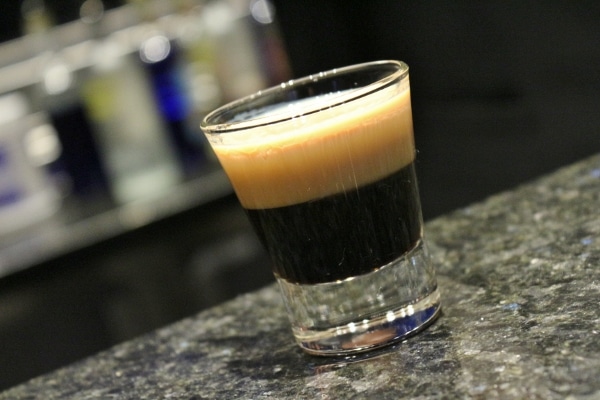 Baby Guinness
The same night as our mixology class (and many others during the cruise), we returned to Skyline Lounge and some of the other bars to drink our way around the world (sort of). Here are some photos and notes from the different bars we visited in Europa...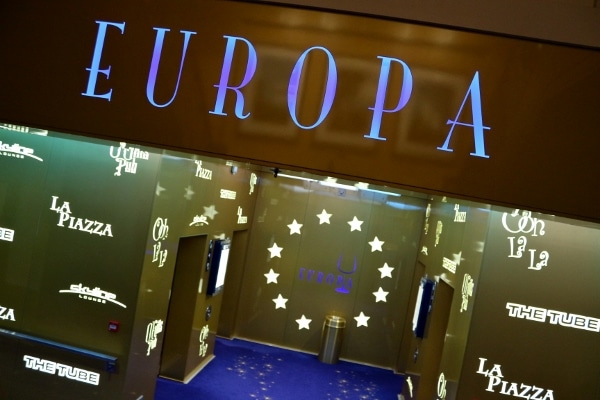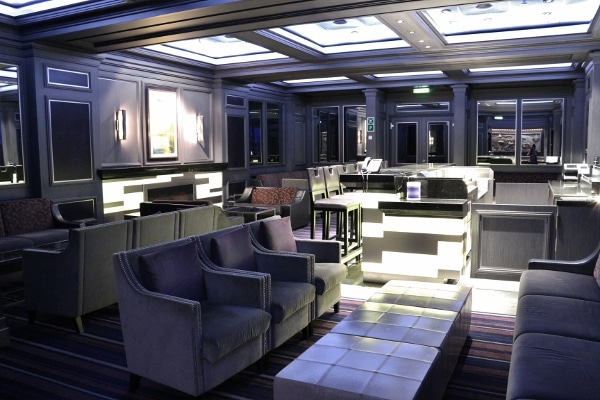 Skyline Lounge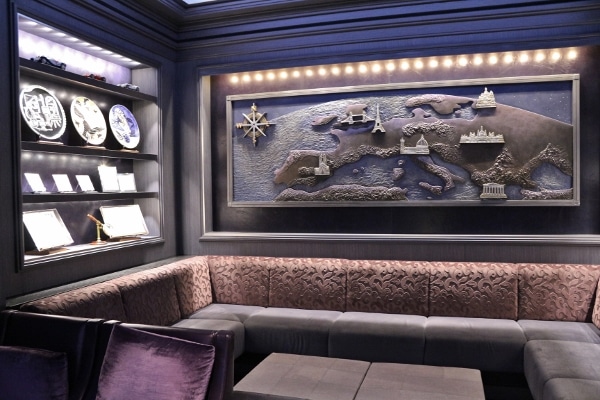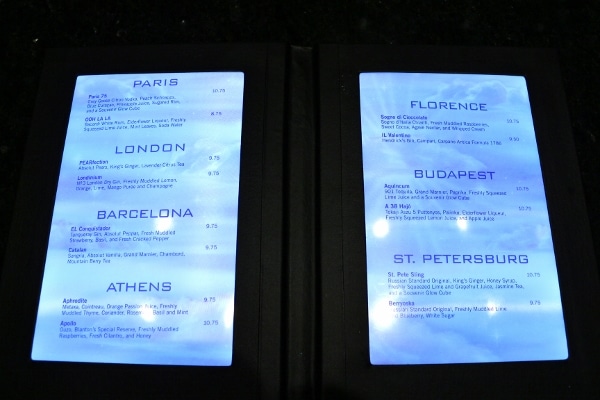 Skyline Lounge cocktail menu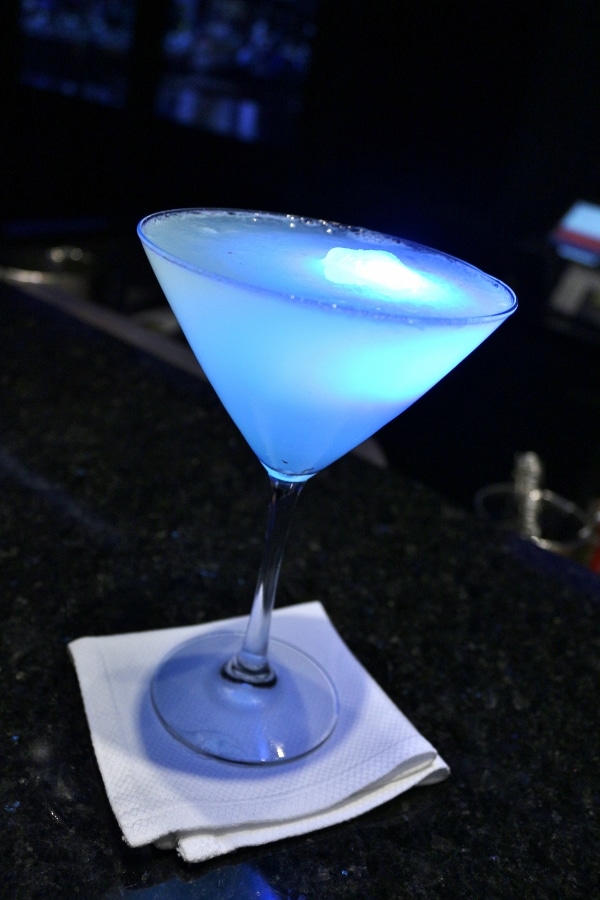 St. Pete Sling - We ordered this drink more than once, it was one of our favorites!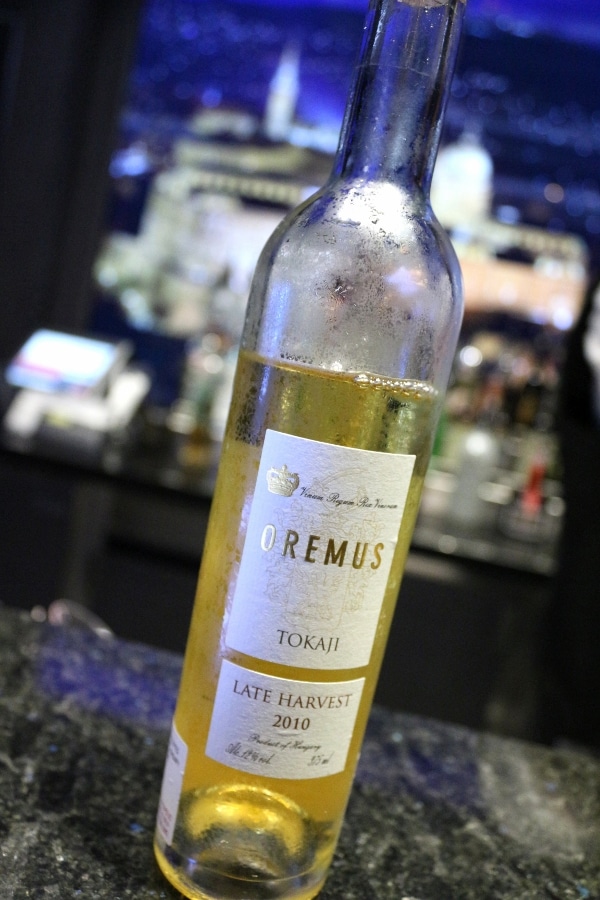 One of the Hungarian ingredients in the A 38 Hajo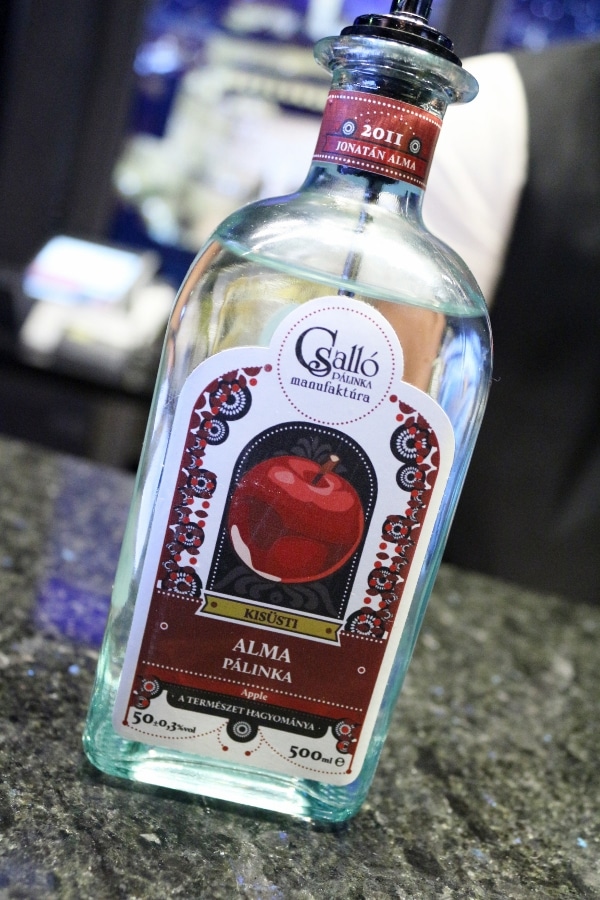 Another of the native ingredients in the A 38 Hajo
A 38 Hajo - Love the apple juice in here, very fresh and light!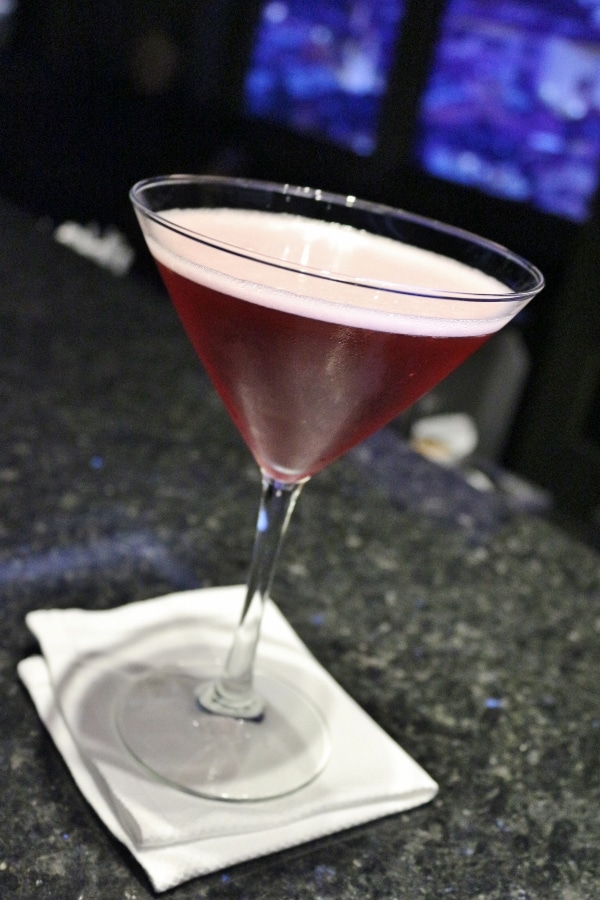 Catalan - This contains sangria which makes it sweet and delicious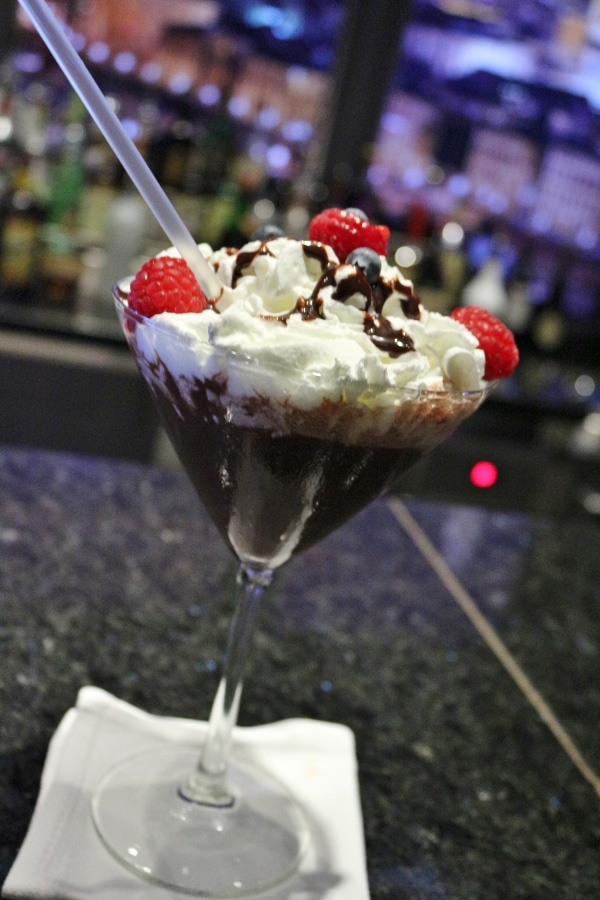 Sogno di Cioccolato - This is dessert in a martini glass featuring chocolate, whipped cream, and berries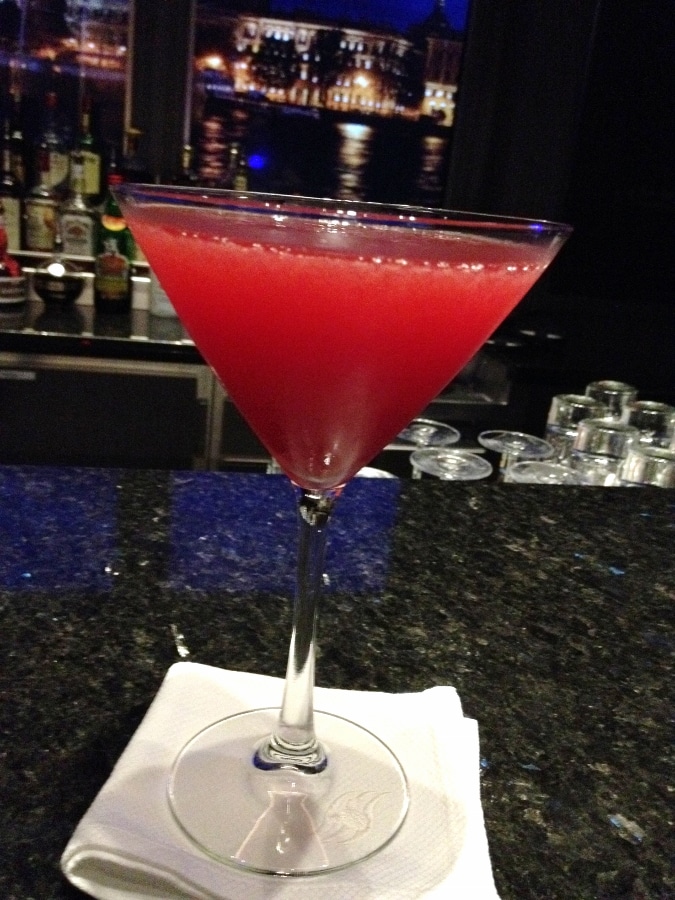 Apollo - This Greek-inspired cocktail contains Ouzo, which isn't my favorite, but still fun to try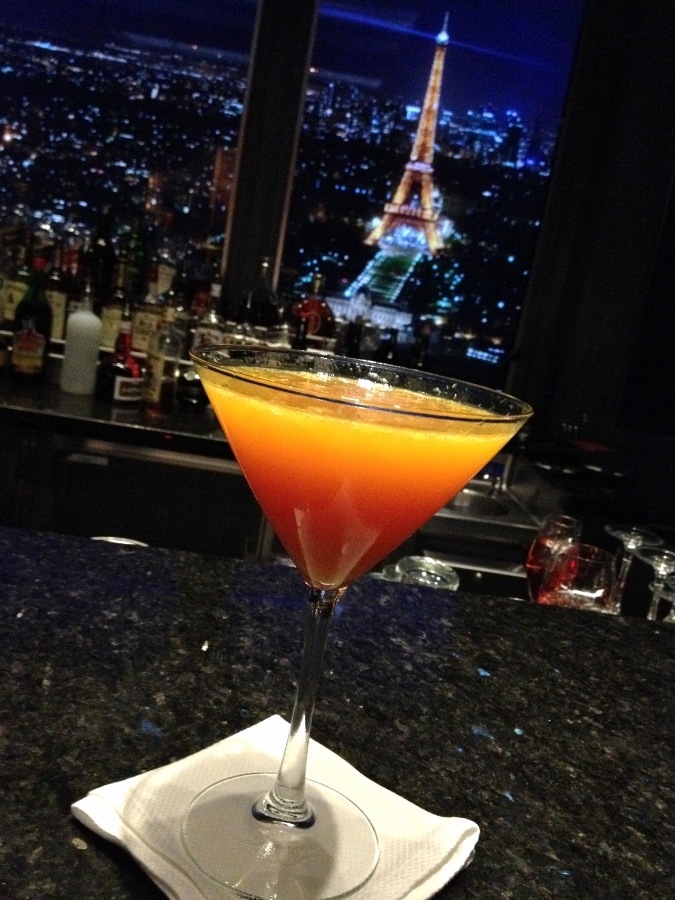 Londinium - This is another of my favorites, featuring mango puree, gin, and Champagne!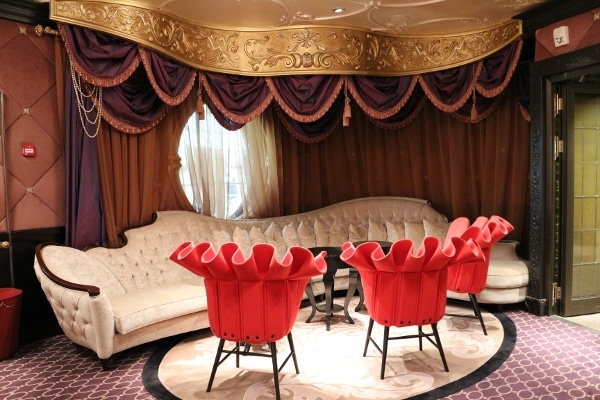 Oh La La - the Champagne bar on the ship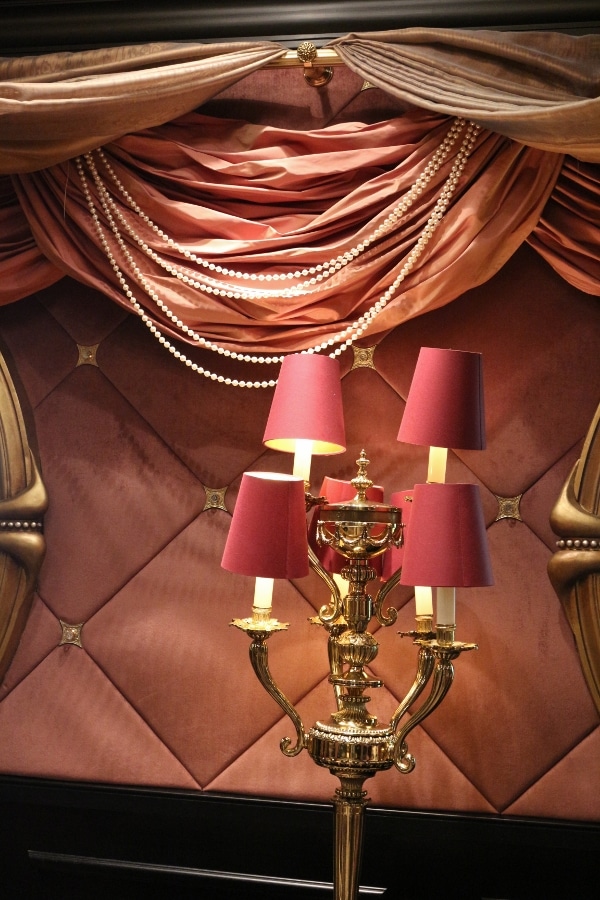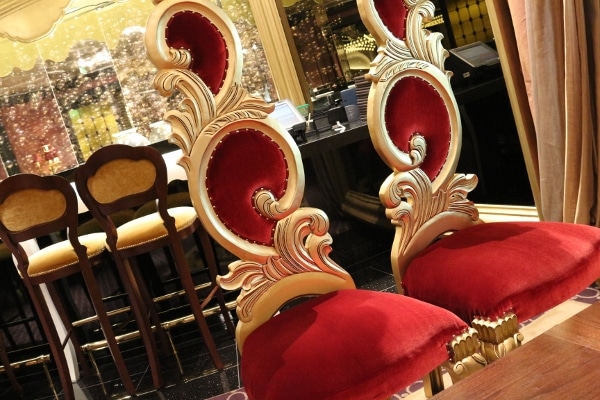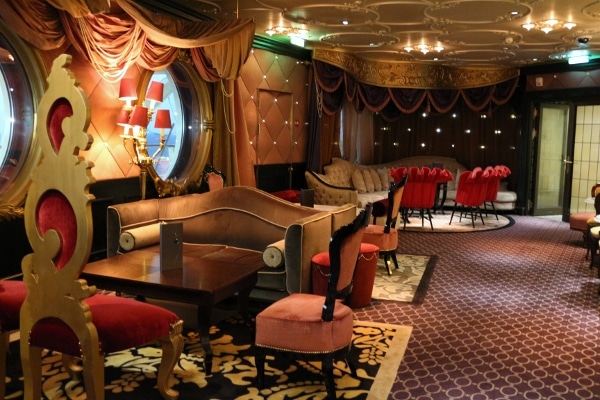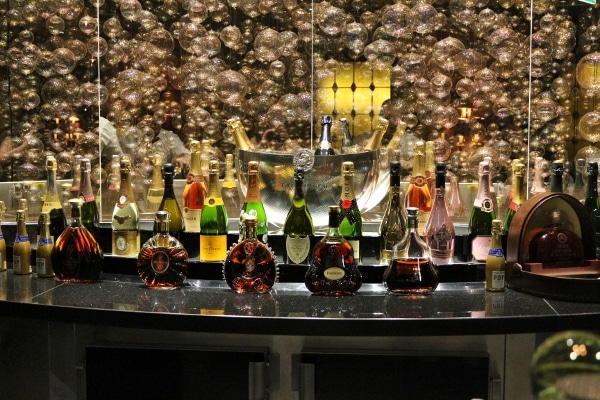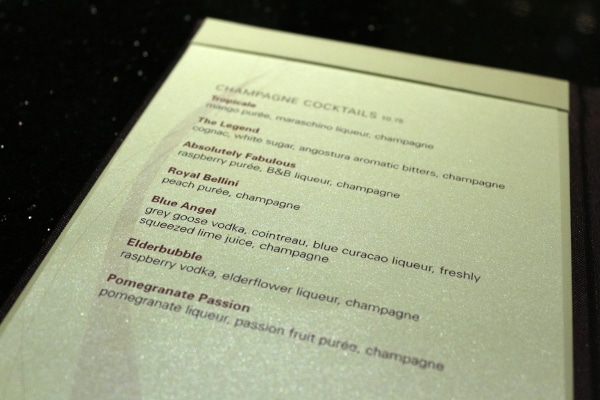 Oh La La Champagne cocktails menu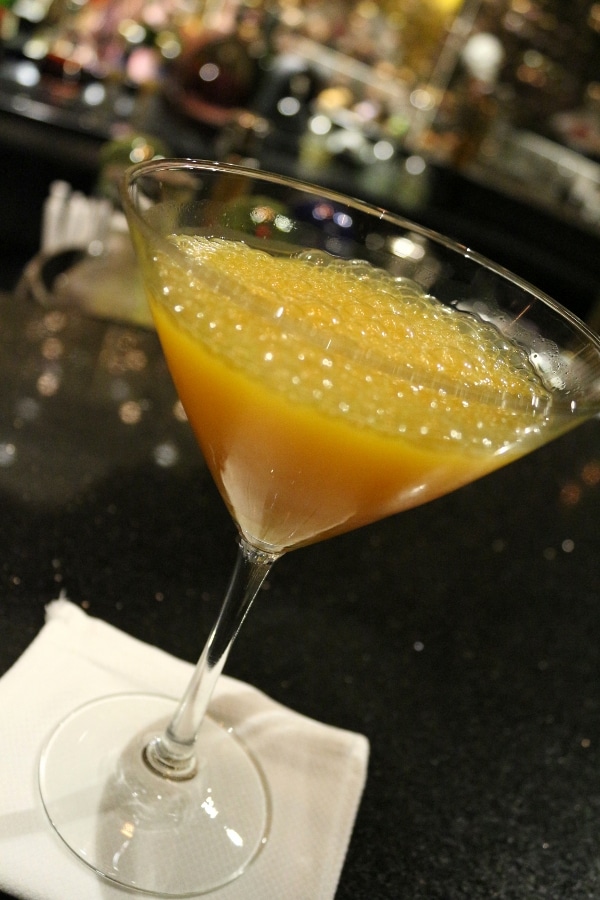 Tropicale - Another Champagne cocktail with mango puree, very tasty!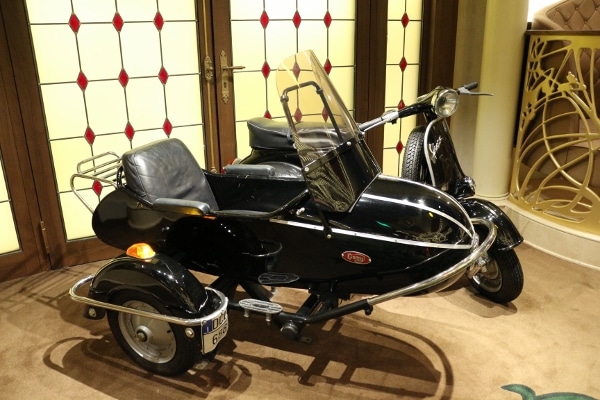 La Piazza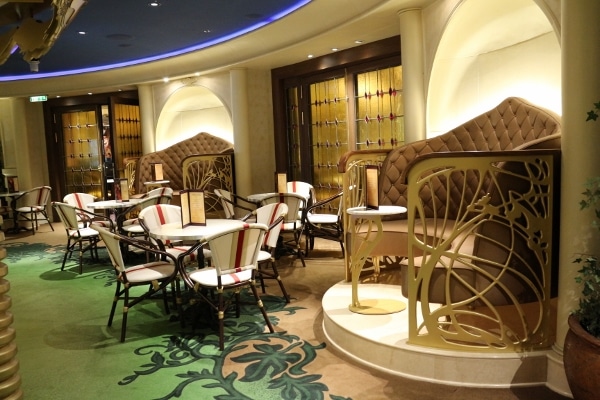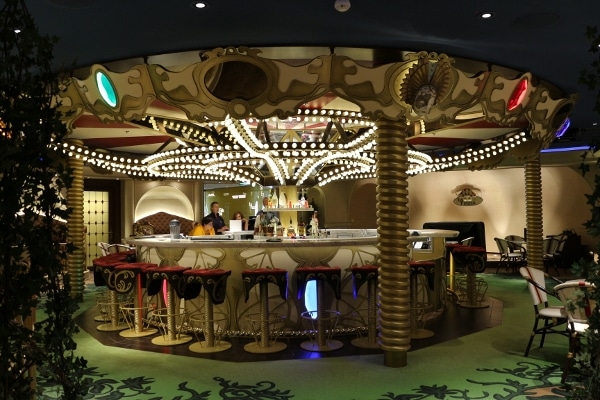 La Piazza has live music a few times a night, but they weren't performing when we visited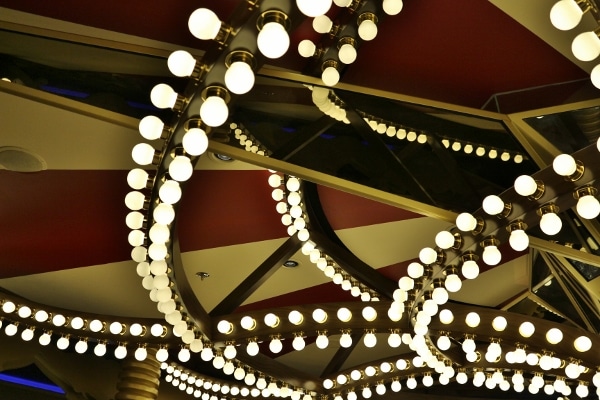 La Piazza cocktail menu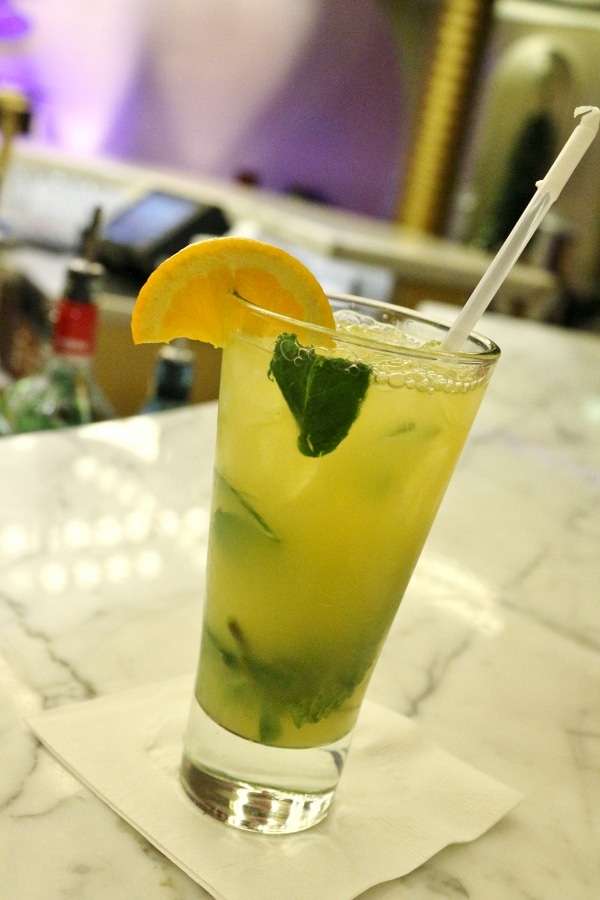 Volto - This refreshing cocktail is easily another favorite, featuring fresh orange juice, gin, and limoncello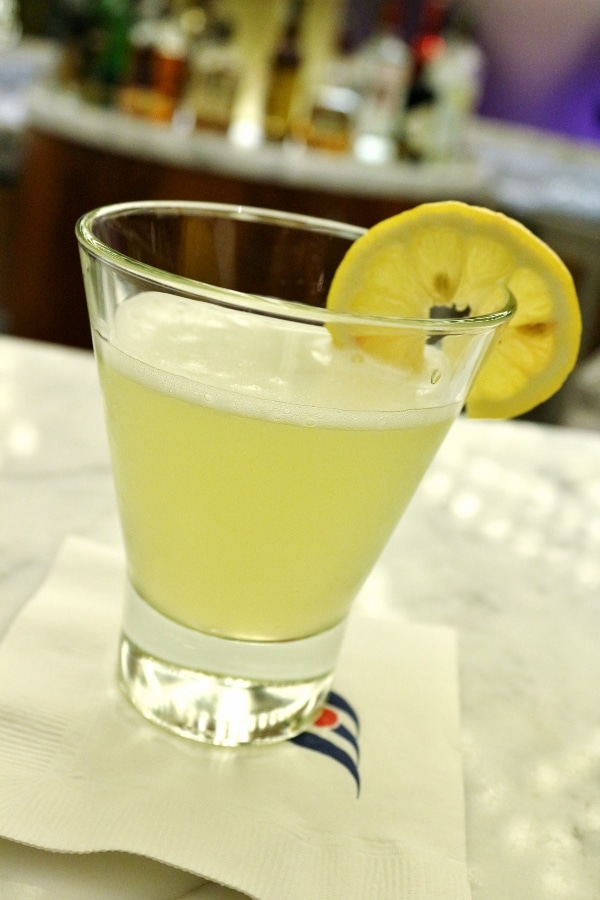 Mercutio - Another citrusy cocktail, featuring Absolut Pears, limoncello, grappa, and fresh lemon juice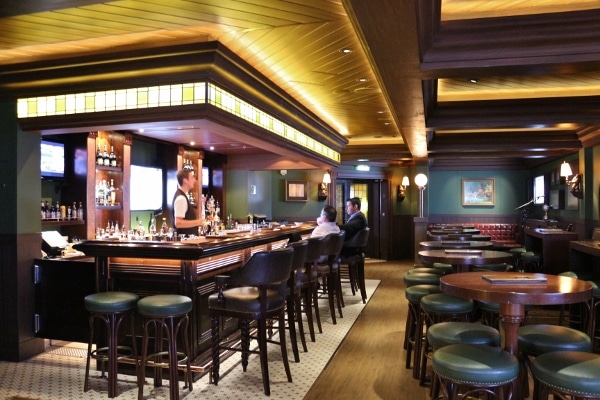 O'Gills - Spent a lot of time watching hockey in here, drank beer, no fancy drink photos 🙂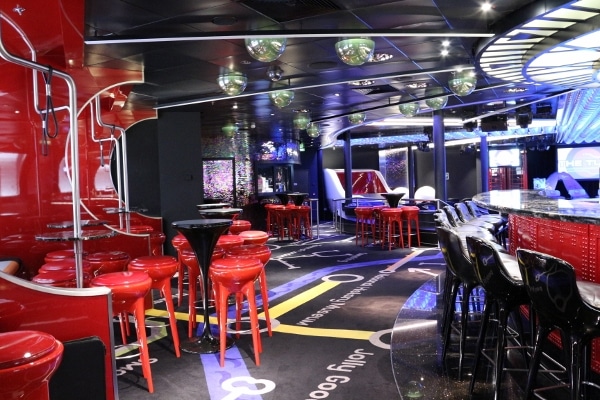 The Tube - We never actually went out here but I did sneak a picture during the day just to see