This post may contain affiliate links, which means that I may receive a commission if you make a purchase using these links. As an Amazon Associate I earn from qualifying purchases.
Making homemade Cold Brew Iced Coffee is extremely easy! It's also way cheaper than buying it at Starbucks, Dunkin', or your local coffee house. In less than a day you can easily make a pitcher of the cold brew coffee you're craving.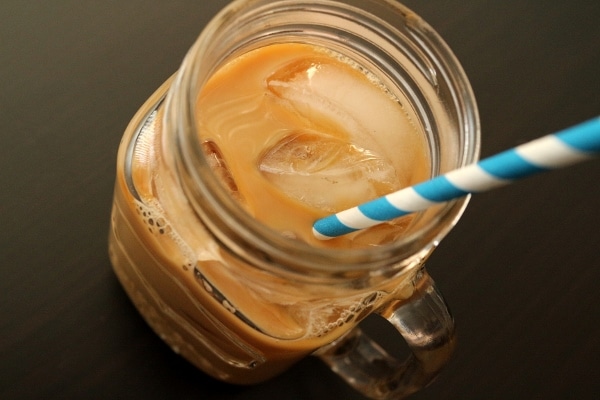 I'm a year-round iced coffee drinker. To be honest, I generally prefer iced lattes to iced coffee because they taste less bitter. I typically don't even need to sweeten an iced latte. The one exception to my latte-specific love is cold brew iced coffee. My good friend Sydney introduced me to cold brew iced coffee a while back during one of my visits to see her in New York City. She keeps a pitcher of it in her fridge at all times. It definitely has less of a bitter edge than typical iced coffee. I don't even sweeten it, whereas I normally would with iced coffee.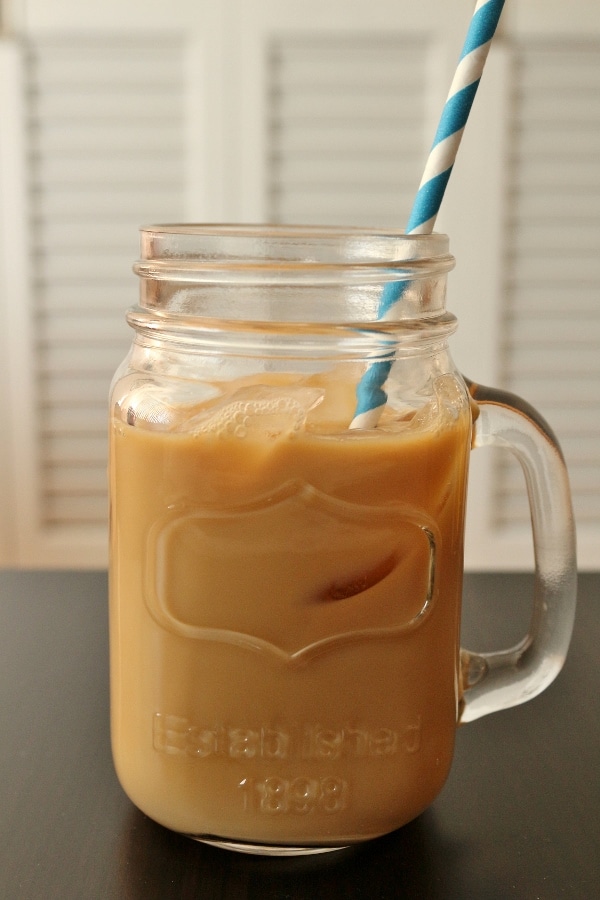 What kind of coffee is best for cold brew?
Sydney prefers Trader Joe's Organic Fair Trade Breakfast Blend for her cold brew. Lately I have been using Trader Joe's Organic Fair Trade Wake Up Blend. It's also a medium roast, and is "smooth and well-balanced" per the description on the canister. Both are sold in whole beans. There are coffee grinders at the store which you can use to grind them yourself. The grounds need to be coarse (or even "coarse for French press" depending on the options on the grinder).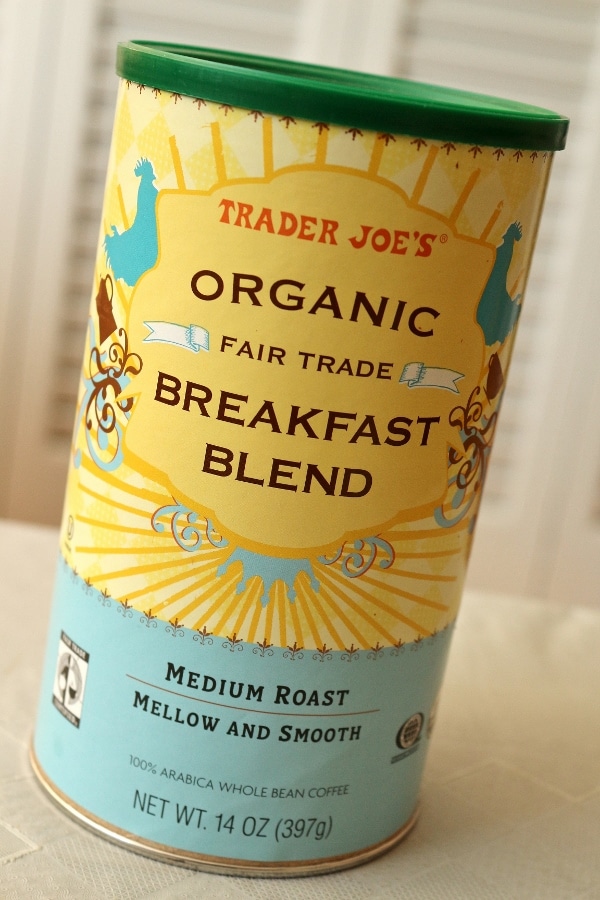 When it comes to selecting beans, it can be a matter of trial and error. Try a few different kinds of beans until you see what flavor you like best in your cold brew. Just make sure to grind the beans to the correct coarseness. The coarser the better.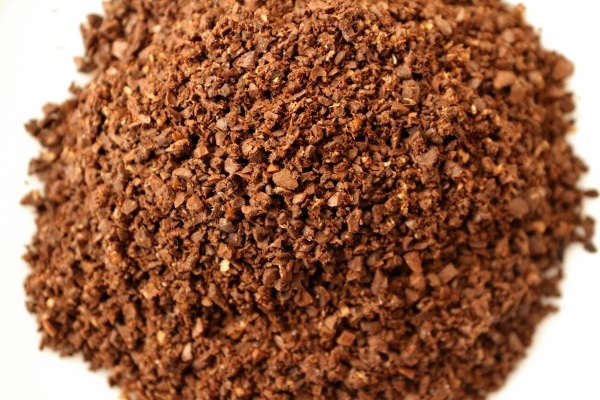 One of these 14 ounce coffee canisters is enough to make three batches of this coffee concentrate. Since it's a concentrate, it's quite strong and definitely needs to be watered down before you drink it. Simply combine the ground beans with cold water and let sit overnight (or longer) before straining through a coffee filter set in a small strainer.
The plus is that it won't be watered down simply by adding ice, since it's already so concentrated. Using about equal parts of the concentrate and milk (or water if you prefer your iced coffee black) is a good ratio, but at the end of the day, adjust it to your preference. I actually go a bit heavier on the coffee concentrate than on the milk.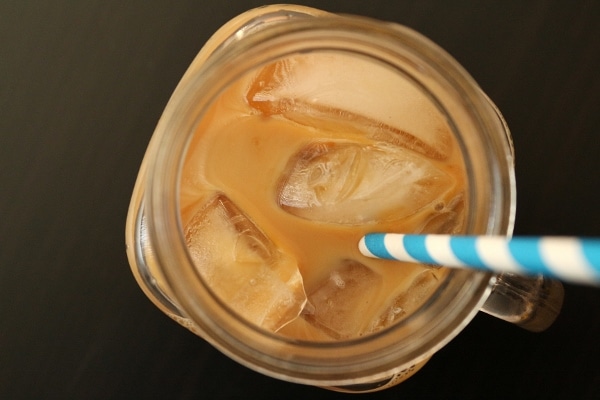 Although I wouldn't keep this coffee concentrate in your fridge indefinitely, it easily lasts for up to a week. You may finish it before then if you're an avid coffee drinker. It's so easy to make, with little to no effort. You can whip up a batch any time you're running low! Just beware that if you double the recipe, you may want to swap out your coffee filter for a fresh one halfway through straining. It can really start to slow down after a while.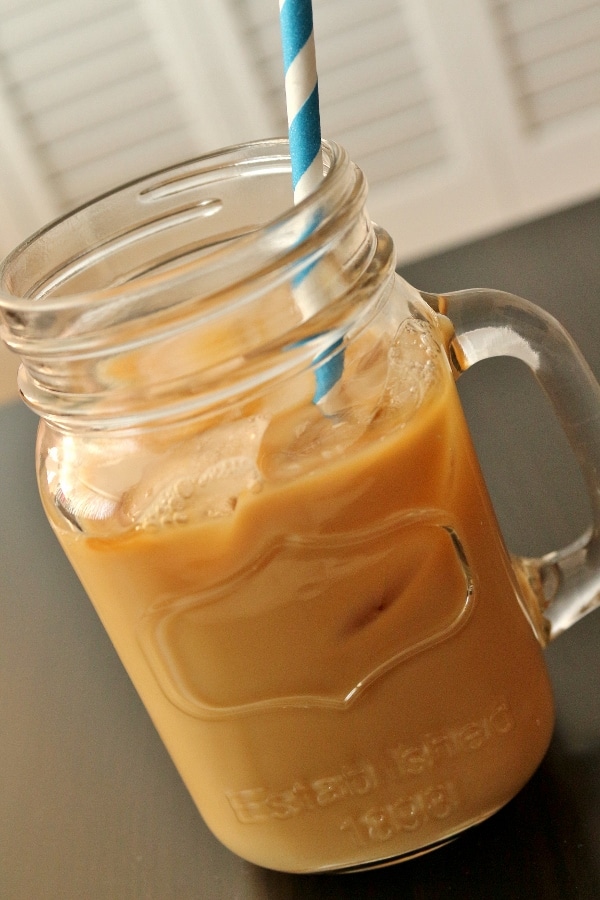 Recipes to go with your cold brew coffee
Do you love cold brew as much as I do? Leave me a comment if you've ever made it yourself! And don't forget to rate this recipe if you try it. Thanks!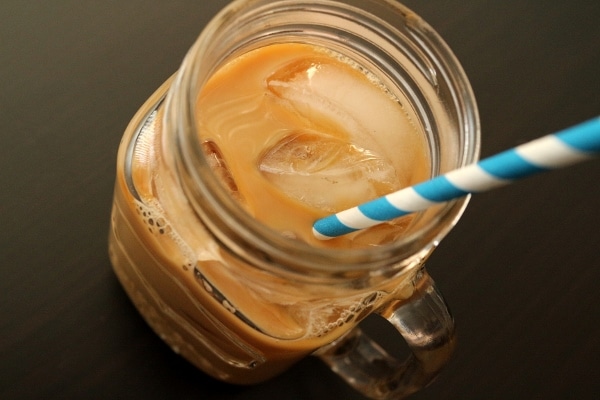 Cold Brew Iced Coffee
Making homemade Cold Brew Iced Coffee is extremely easy! It's also way cheaper than buying it at Starbucks, Dunkin', or your local coffee house. In less than a day you can easily make a pitcher of the cold brew coffee you're craving.
Ingredients
4 1/2

ounces

(about 1 1/2 cups) coarse ground coffee

4 1/2

cups

water
Instructions
Place the coffee grounds and water in a 2-quart pitcher, and stir to combine. Cover and let steep at room temperature for 12 to 24 hours.

Line a strainer with a coffee filter and place over a medium bowl. Working in batches, slowly pour the coffee into the filter until all of the liquid has strained (this may take a while); stop when you reach the solids at the bottom of the pitcher. Discard the grounds and the contents of the strainer.

Wash and dry the pitcher. Transfer the strained coffee back into the pitcher. Cover and refrigerate until completely chilled. This concentrate keeps for up to a week in the fridge.

To serve, for each cup of iced coffee dilute the concentrate with an equal portion–give or take–of milk or water. Sweeten with simple syrup, if desired, and serve over ice.
Notes & Nutrition
The longer you steep it, the stronger your concentrate will be.
I've also made this concentrate even more concentrated, using 4 1/2 ounces of coffee to only 3 1/2 cups water. It works great, but is a little too strong for me on a daily basis. You can play around with the coffee/water ratio and length of steeping and see what combination you prefer best.
You may want to swap out for a clean coffee filter about halfway though straining. It can really slow down after a while once the filter is soaked.
*All nutritional information is based on third-party calculations and should be considered estimates. Actual nutritional content will vary with brands used, measuring methods, portion sizes and more.*
Pin it for Later!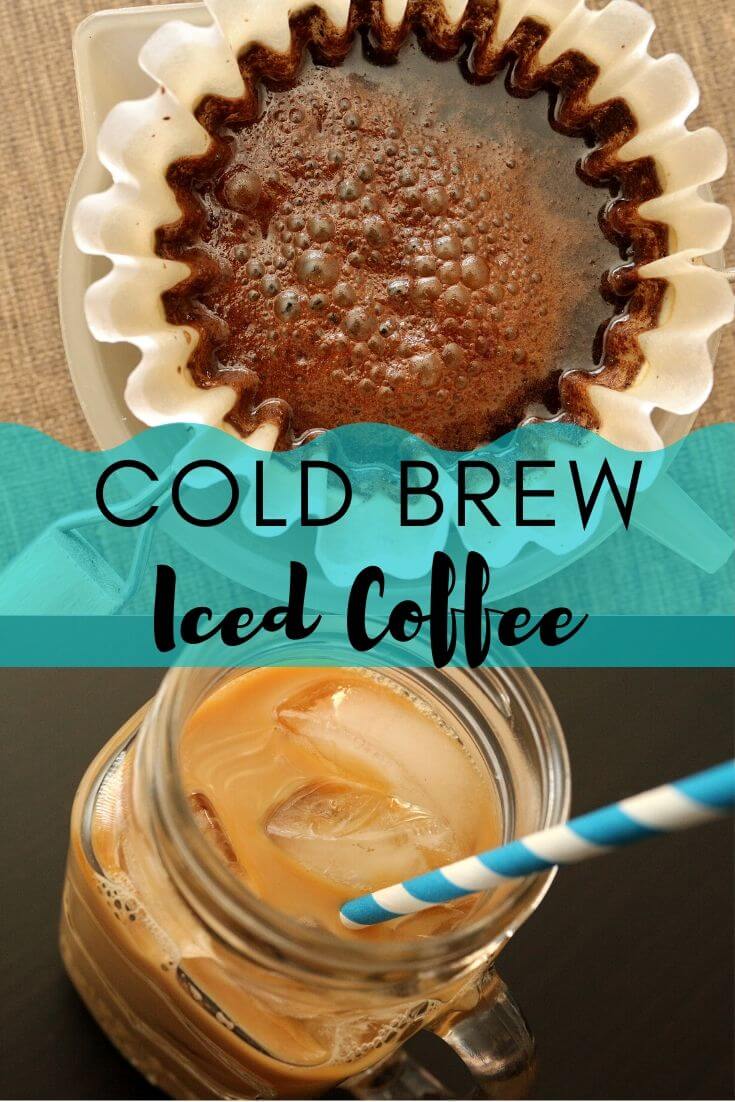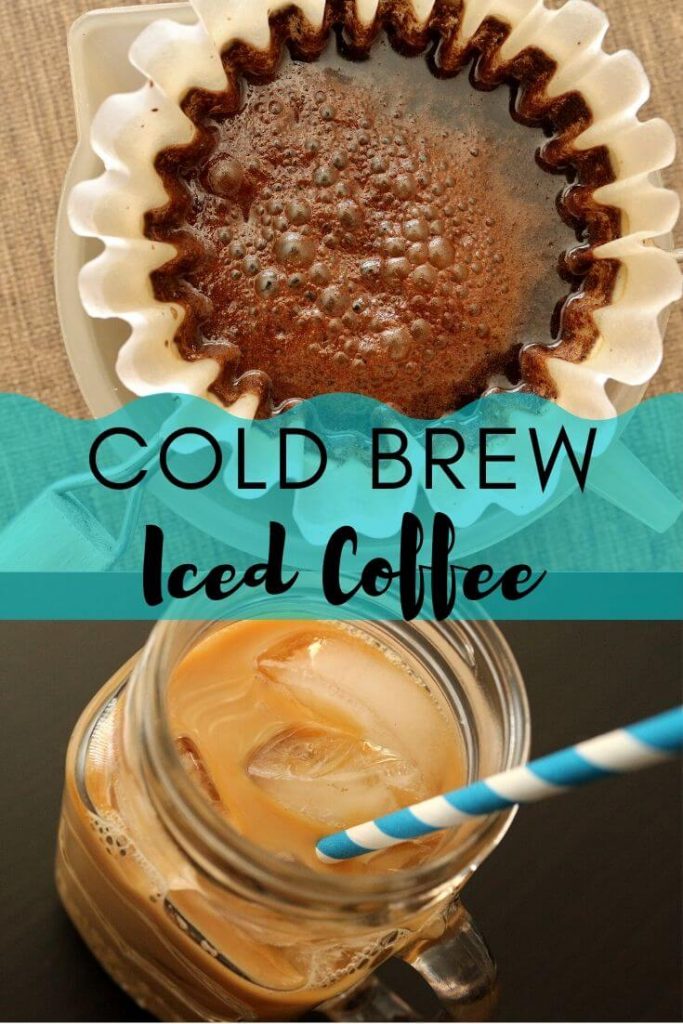 Amazon disclosure – We are a participant in the Amazon Services LLC Associates Program, an affiliate advertising program designed to provide a means for us to earn fees by linking to Amazon.com and affiliated sites.