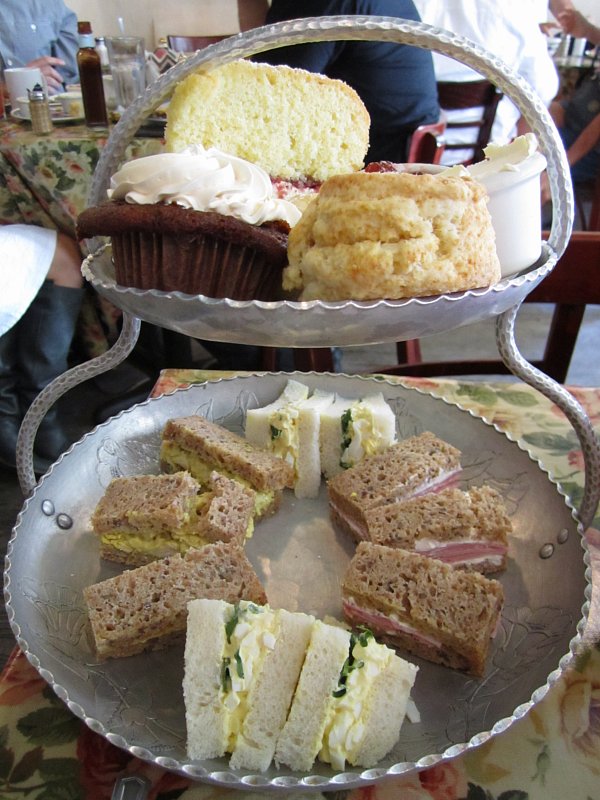 I will continue with a bit of my Olympic obsession (IT STARTS TOMORROW!) by sharing a fun look at a traditionally British restaurant in the heart of New York City. Tea & Sympathy stands next door to its sister restaurant A Salt and Battery, a shop specializing in fish and chips and other British fare. It's a little bit of London in the Big Apple. With a very small dining room, waiting for a table at Tea & Sympathy during peak hours could be expected. I assure you it's worth it to spend an hour in the warm confines of this little nook on Greenwich Ave. Shelves of tea pots and photographs of British royalty adorn the walls. You're greeted with British accents. It's pretty legit.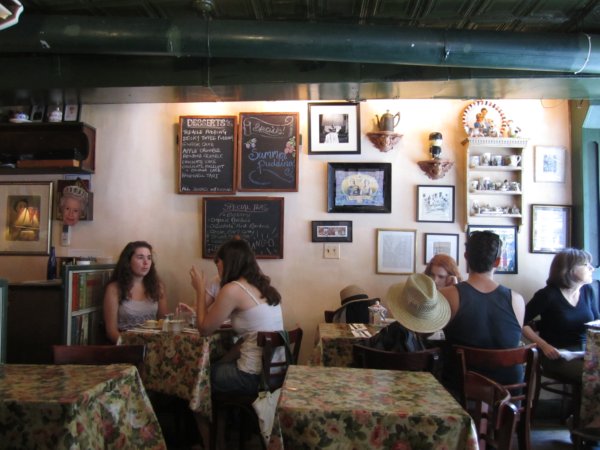 Although I arrived here during early brunch hours on a weekend, the staff said it would be alright for me to order the afternoon tea for one, typically reserved for lunch hours. Although a tad pricier than similar alternatives, $35 will get you plenty of food to take home leftovers (I really suggest you extend your meal into two, the price seems more justified that way). Sadly, you can't share tea for one, although I believe you can make it tea for two at an additional cost. Let's take a look at what we're getting...
First of all, you get a pot of tea. They have quite a few varieties to choose from. I selected the Tea & Sympathy Rosie Lee, a cross between Earl Grey and English Breakfast with a floral touch. I thought it was excellent, a great accompaniment to my tiers of British decadence. I must note, however, that the tea leaves remain in the pot (you strain them as you pour) and by your final cup the tea is certainly oversteeped and bitter. Just beware.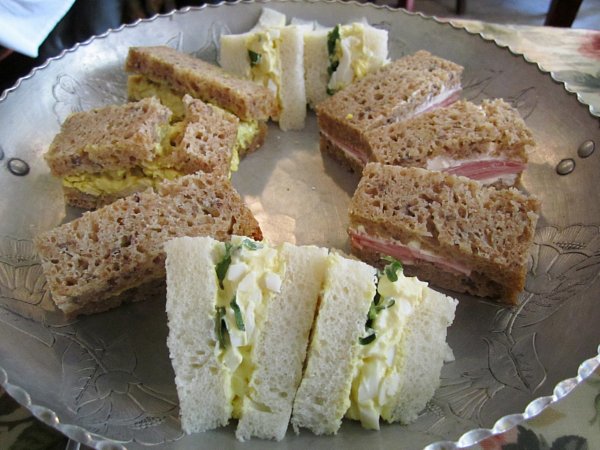 A selection of tea sandwiches are the start of your experience. Arranged on the bottom tier were my choices of Black Forest ham with cream cheese (on a dense multigrain bread), Coronation (curry) chicken salad (on the same multigrain bread), and egg salad with watercress (on a fluffy and moist white bread). These crustless creations were the perfect compliment to my hot tea. Cream cheese is an unlikely (at least to me) choice to pair with ham, but its tanginess worked really well. The Coronation chicken was moist and very flavorful. An absolutely not boring choice. My egg salad with watercress, although classic, was the perfect last hurrah to my sandwich selection. The bread was so spongy and moist. I thoroughly enjoyed all of my choices (and took half of them home for later!).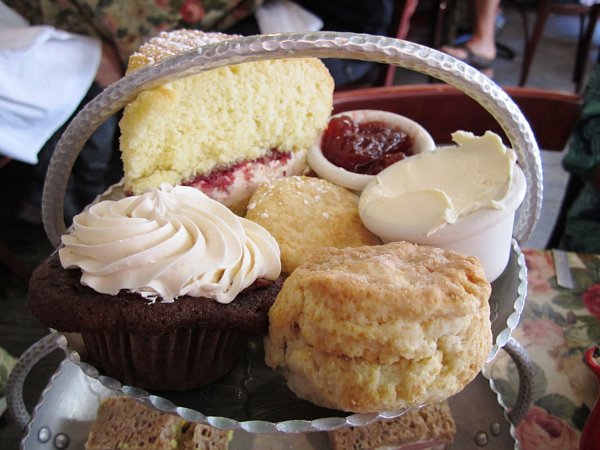 The top tier offers a selection of sweets. Two meltingly tender cream scones were some of the best I've had. They were perfectly mild, not too sweet, just as a classic scone should be. Served with thick clotted cream and fruit preserves (both imported from jolly old England), these scones were seriously addictive. If you go to Tea & Sympathy but skip the afternoon tea service, at the very least treat yourself to some scones with your meal. They are sublime. Memorable. Fantastic.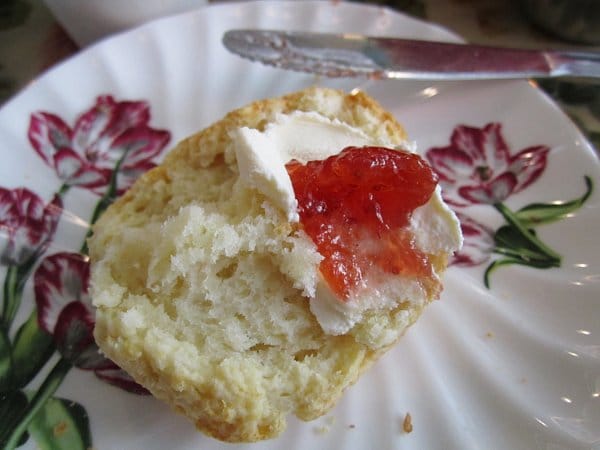 Joining the scones, a generous slice of Victoria Sponge (or sponge cake filled with raspberry jam and cream). Their version replaced the typical whipped cream with buttercream, adding an element of richness to this classic British tea staple. The cupcake was none other than a sticky toffee pudding cupcake. This was a nice surprise as I initially thought it was chocolate (it was dark-colored) and then realized it was something far more British than a typical cupcake (which isn't British at all, really).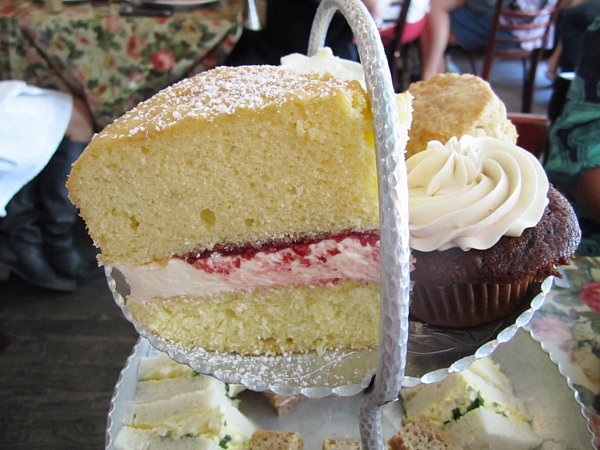 I had a fantastic time experiencing the afternoon tea at Tea & Sympathy. I must say, the quantity that you're served is enough for one giant person, or two regular people, but since you can't share, you must make do with a doggy bag 🙂 No harm, no foul. The people next to me were enjoying some bangers and mash and I honestly couldn't help wishing I had a bite or two. I hope to return again and try more of the menu! I hope this look at a classic British eatery in NYC will inspire you not only to try it on a future trip to the Big Apple, but to check out the London Olympics these next couple weeks! I'm a big fan. Can you tell? GO USA!! 😀
Tea & Sympathy
108 Greenwich Ave
(between 12th St & Jane St)
New York, NY 10011
(212) 807-8329
www.teaandsympathy.com