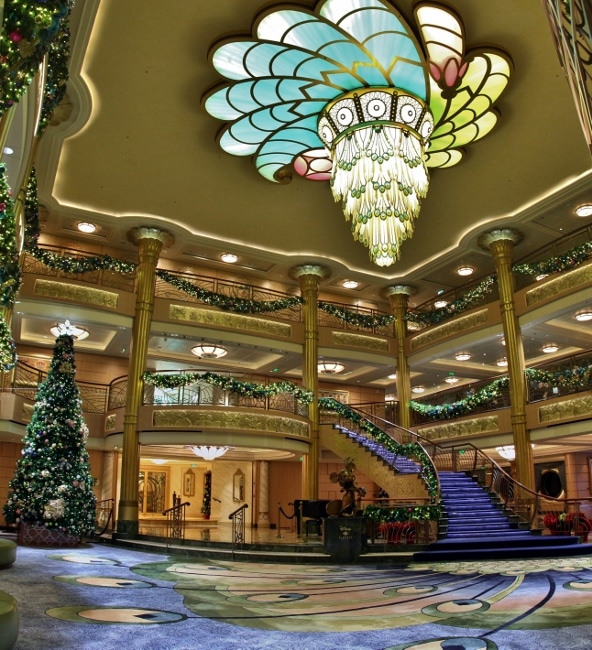 It had been almost two years since my last Disney Cruise (the horror!), but I just got back from one and am so excited to share the experience with all of you! Anyone who reads this blog must know by now that I'm Disney obsessed, so it's no surprise that a Disney Cruise is one of my favorite vacations. I just got back from my seventh, and it still hasn't gotten old after so many sailings. I'll keep going for as long as I'm able.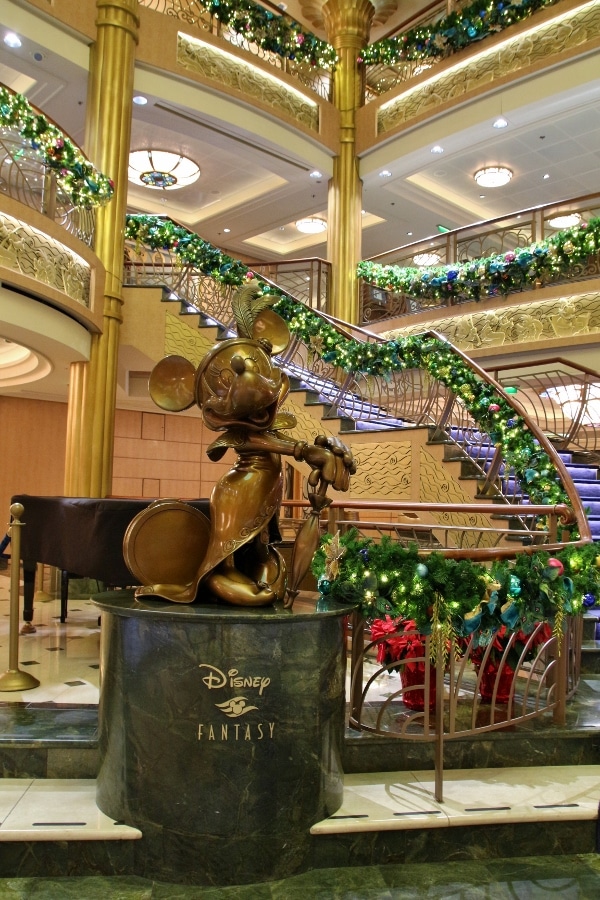 Let's rewind for a second to late August and September and back to back devastating hurricanes Irma and Maria that ravaged many of the Eastern Caribbean islands. The Virgin Islands (both US and British) were particularly hit hard, and as luck would have it (or not) our original itinerary for our cruise was supposed to visit both St. Thomas and Tortola as ports of call.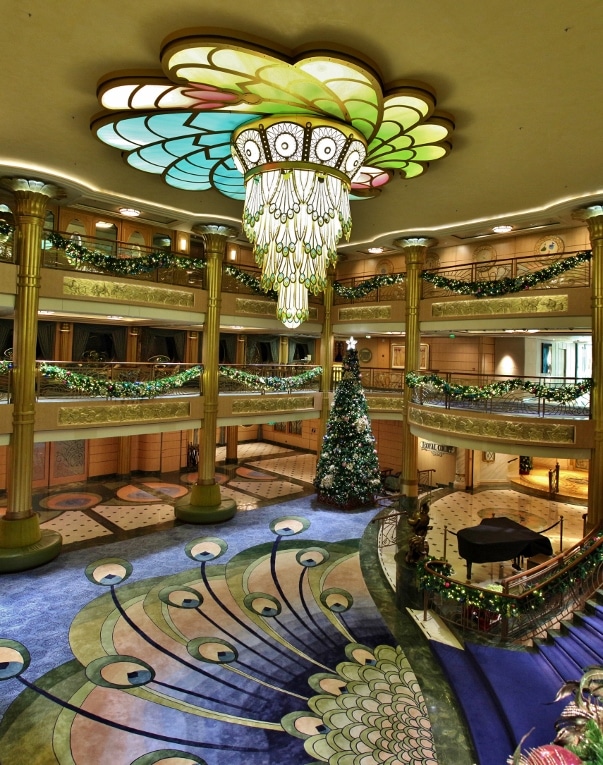 Disney along with many other cruise lines made changes to itineraries visiting these storm-struck islands. Of course we were disappointed as we love Eastern Caribbean itineraries, and had selected this cruise because it's not only our favorite ship but had an itinerary we loved. We rolled with the punches, and when our Eastern Caribbean cruise quickly became a Western Caribbean cruise we tried to make the best of it.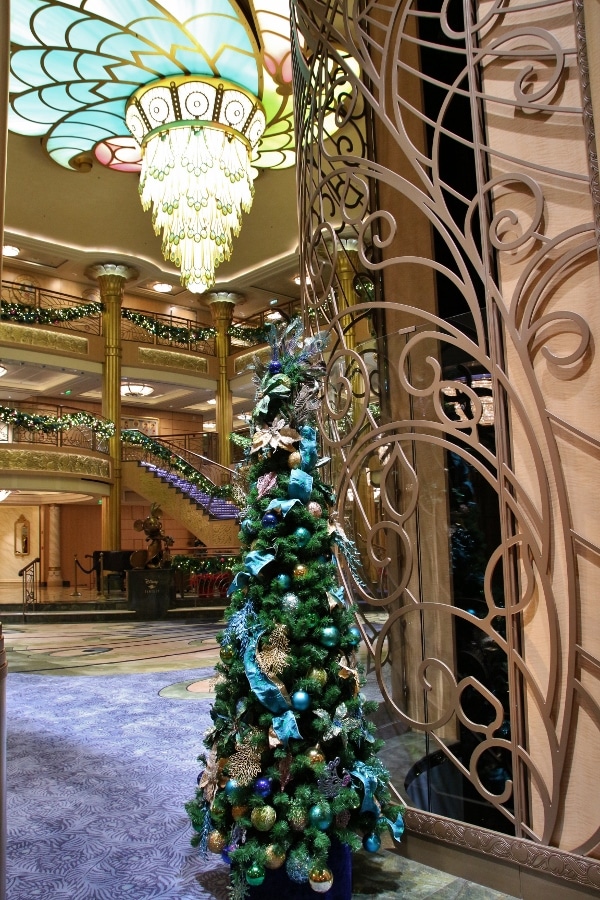 I'll be honest, I was pretty disappointed at first but at the same time so thrilled to be going on another Disney Cruise that I would go wherever it took me. Turns out I really enjoyed our new itinerary, maybe even more so than the previous Western Caribbean cruise we had done a few years back (it visited Jamaica which wasn't my favorite).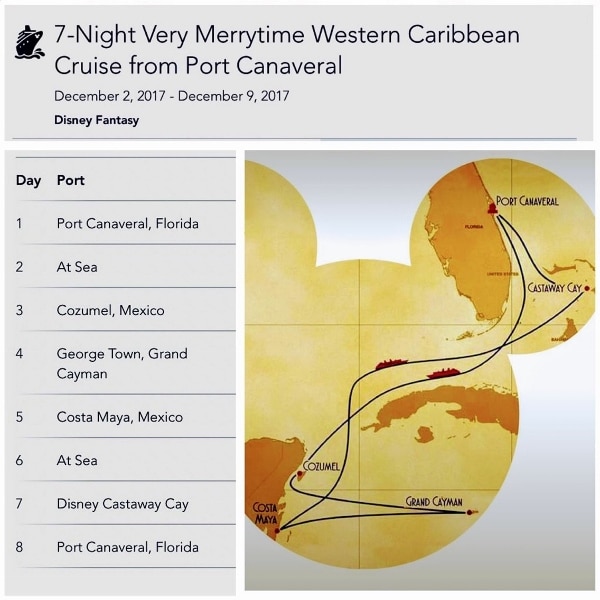 We flew into Orlando a day early on Friday and spent a night at one of my favorite Deluxe resorts (and one of the best to visit at Christmastime), Boulder Ridge Villas at Disney's Wilderness Lodge.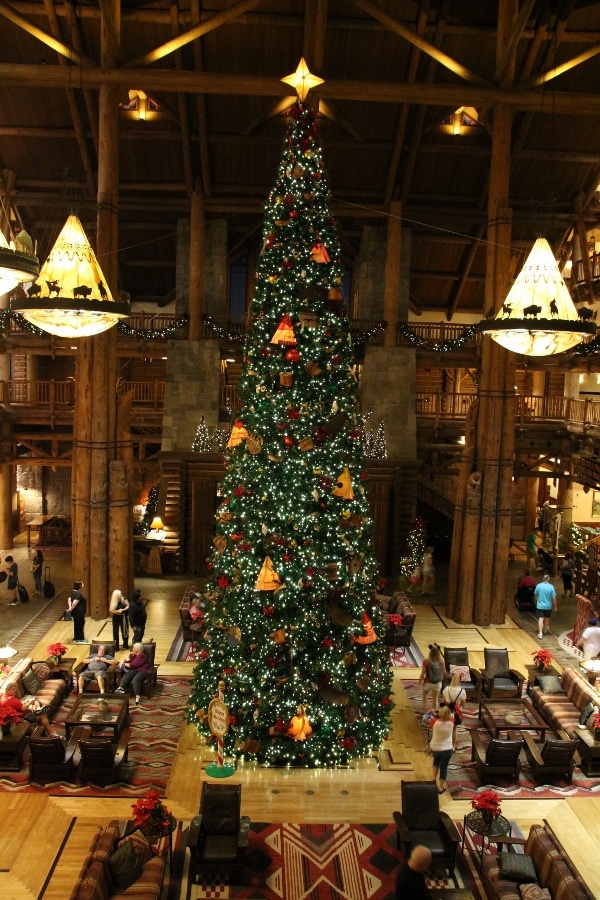 The incredible Christmas tree at Disney's Wilderness Lodge
I also spent some time checking out Disney Springs and the awesome Christmas Tree Trail containing tons of beautifully themed Christmas trees. It really started off the vacation on the right foot. Here are pictures of a few of our favorites, although all of them were amazing!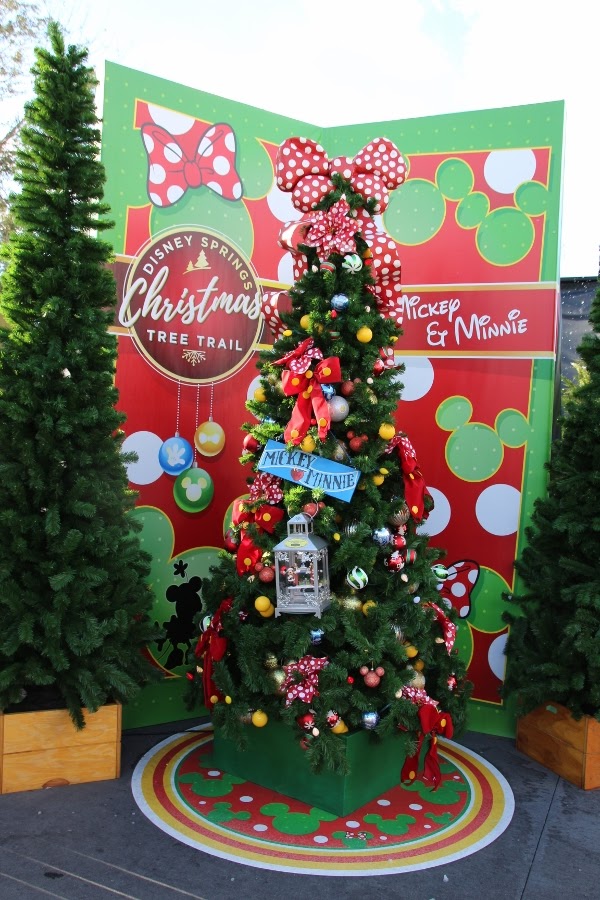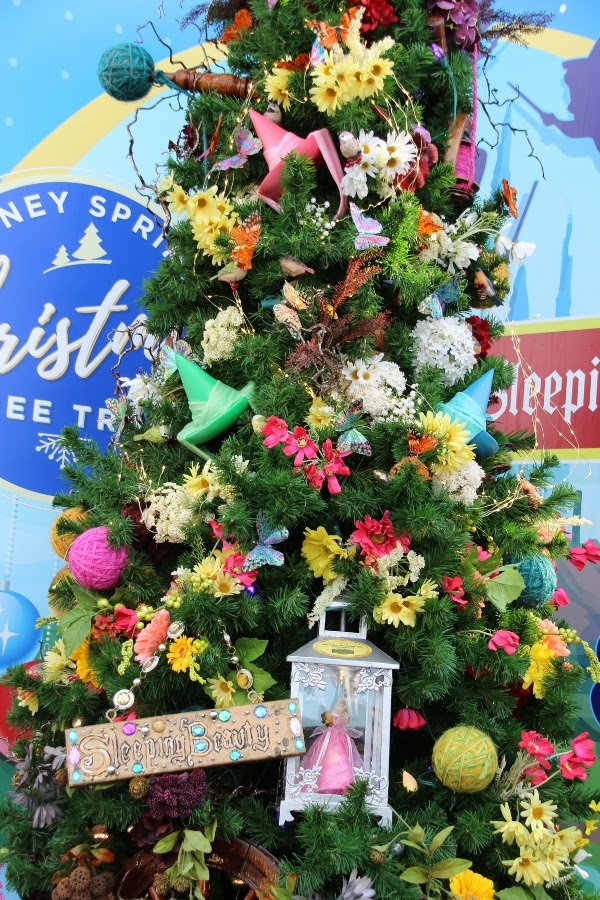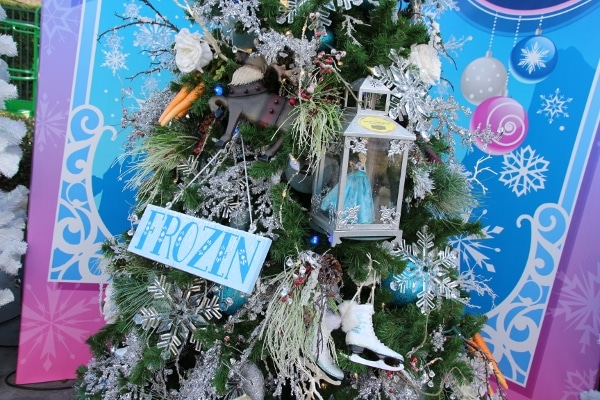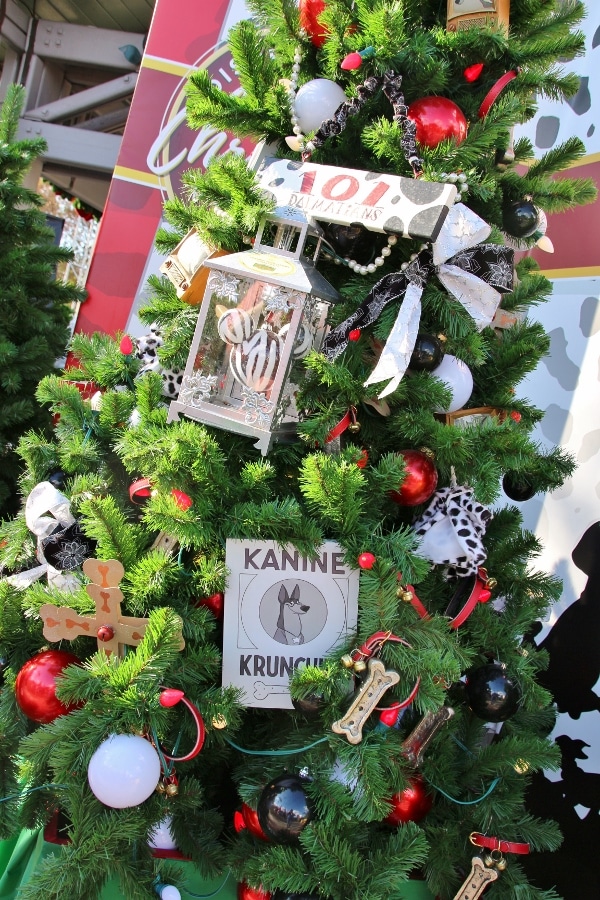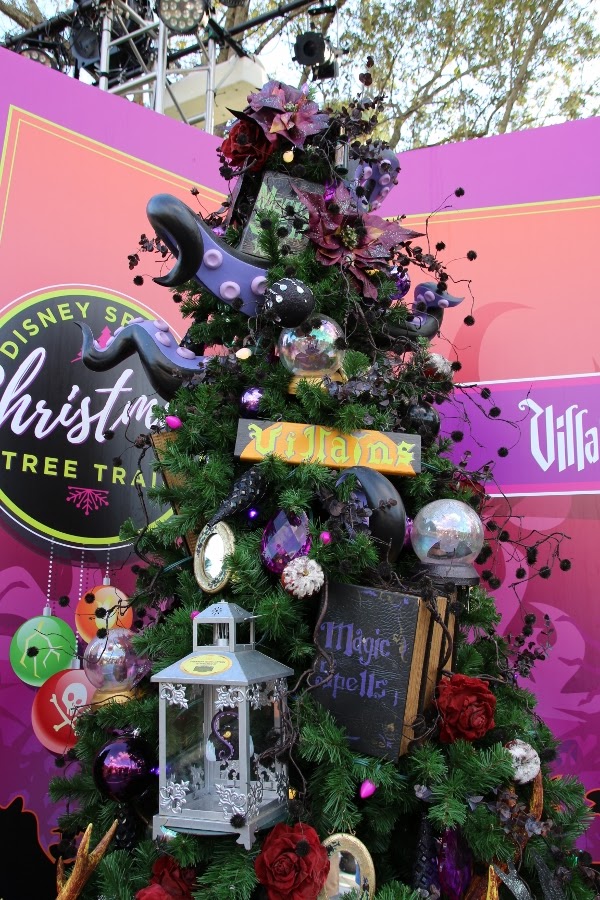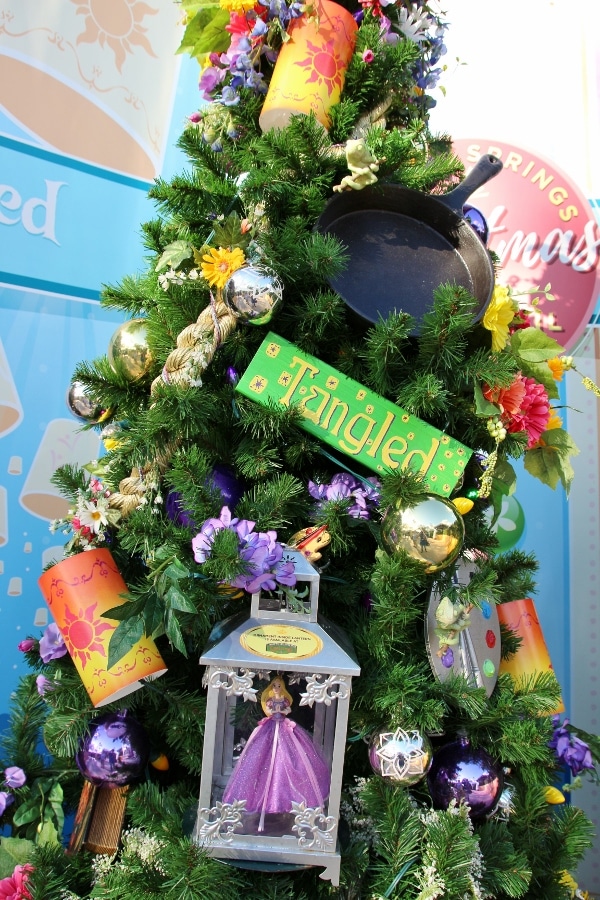 The next morning, we boarded the Disney Fantasy in Port Canaveral for our first Very Merrytime Disney Cruise. Very Merrytime cruises are offered fleet-wide around the winter holidays, and feature incredible decorations, holiday festivities, and so much more. Over the coming weeks I will be sharing daily trip reports from our cruise, and there will be tons of magical Merrytime surprises that we enjoyed on our trip. In fact, we enjoyed it so much we are hoping to do another Very Merrytime cruise in the next couple of years!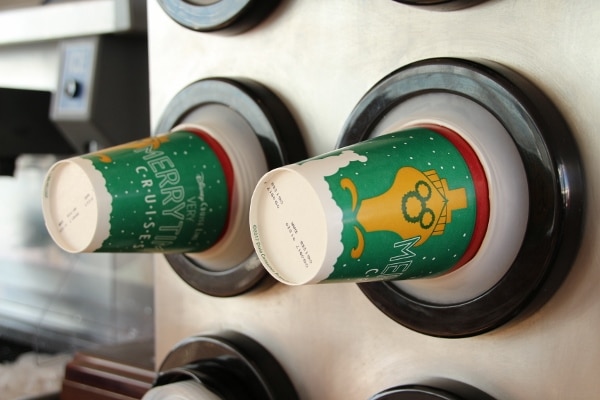 I love the Very Merrytime Cruises paper cups on board! Cold cups were green and hot cups were red 🙂
One of the big changes we noticed once we boarded the Fantasy (and we were told this was something new they were trying out these past couple weeks) is that instead of offering buffets in two different restaurants for the embarkation day lunch as they have for years and years, they were keeping the lunch buffet at Cabanas, which is normally a buffet for breakfast and lunch, but changing the menu at Enchanted Garden to table service in lieu of an additional buffet. We went to Enchanted Garden expecting the usual buffet, but were pleasantly surprised by this change! It made for a less hectic first meal on the ship as we were all settling in.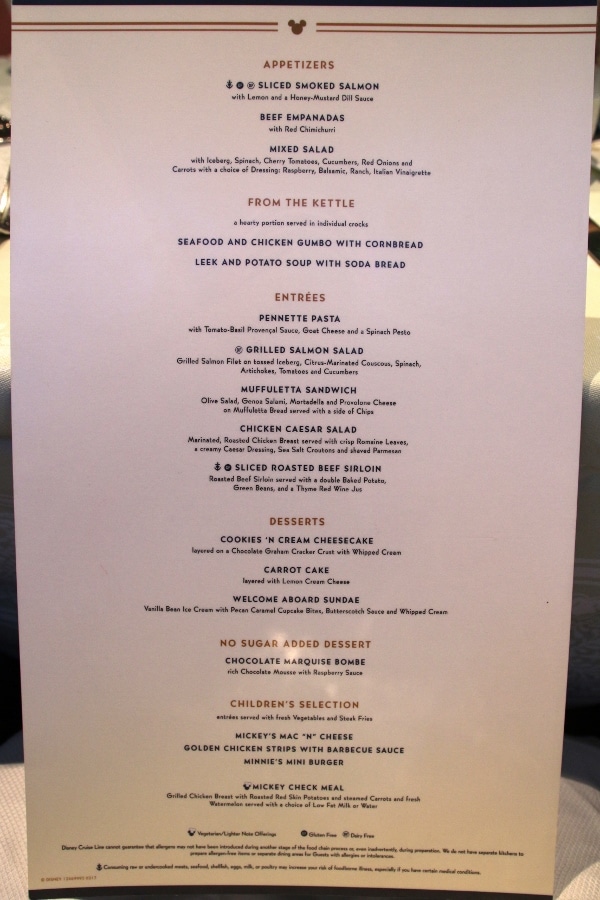 My dad started with the Sliced Smoked Salmon appetizer and commented that it was so tender it melted in his mouth.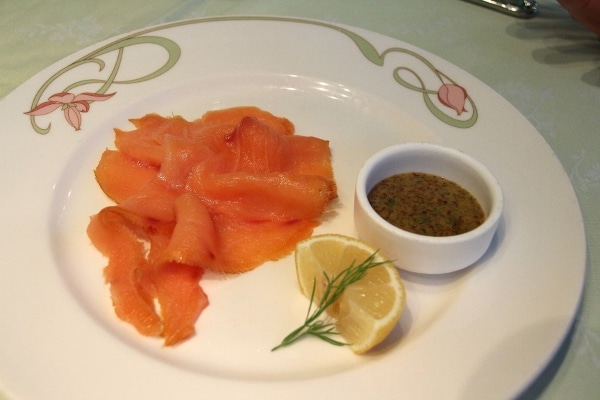 I picked the Beef Empanada with red chimichurri, which was also great!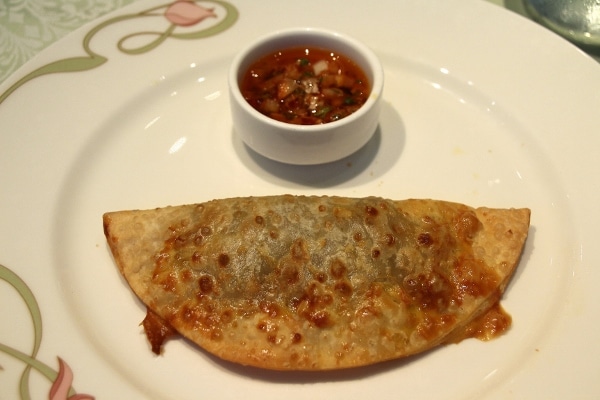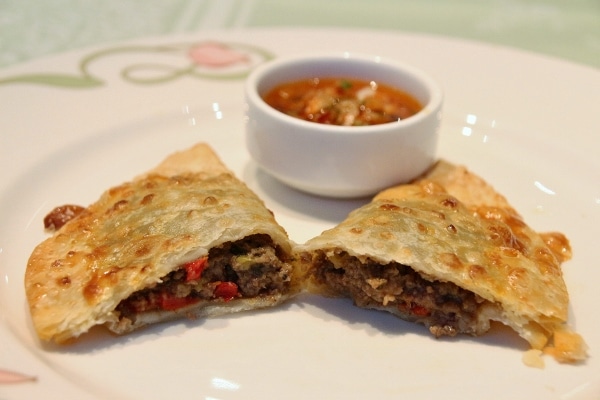 My dad also tried the Leek and Potato Soup with soda bread. The soda bread was more like a biscuit than actual soda bread (I think Irish brown bread when I hear soda bread).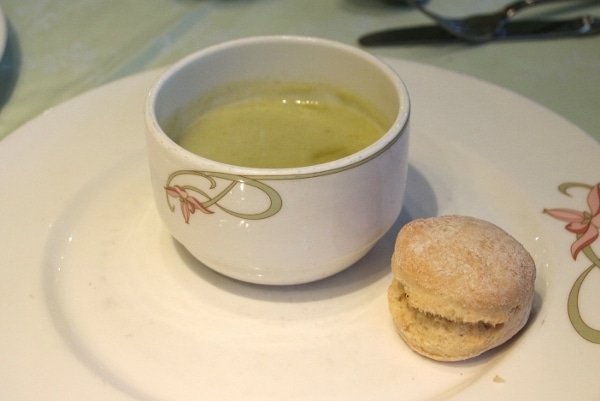 My mom enjoyed her Seafood and Chicken Gumbo with Cornbread, which was chock full of okra and a tad on the spicy side, but very good.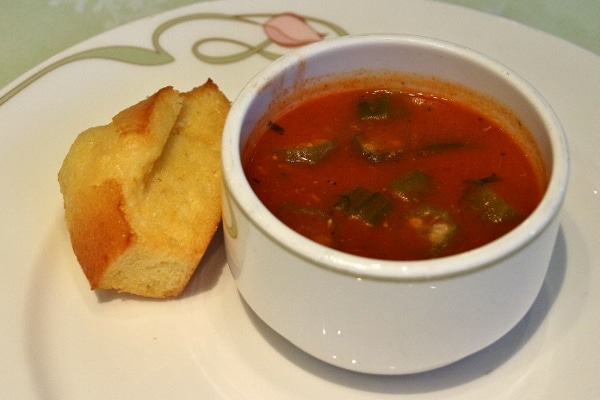 I skipped the soup and went straight for my entree, which was Pennette Pasta with tomato-basil Provencal sauce, goat cheese, and spinach pesto. The spinach pesto was not exactly pesto, but rather a chiffonade of spinach. The pasta was pretty good, but could have used more goat cheese in my opinion.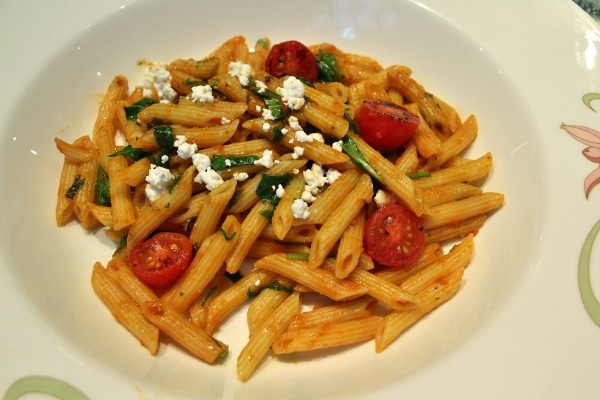 Dad went with the Sliced Roasted Beef Sirloin with double baked potato, green beans, and thyme red wine jus. He loved it!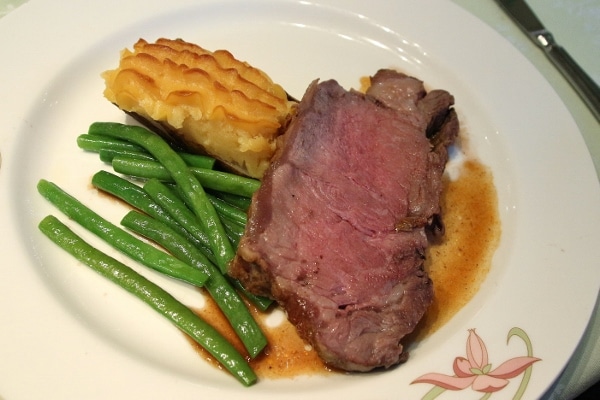 Mom picked the Grilled Salmon Salad, which was served with iceberg lettuce, citrus-marinated couscous, spinach, artichokes, tomatoes, and cucumbers. She also really enjoyed her selection.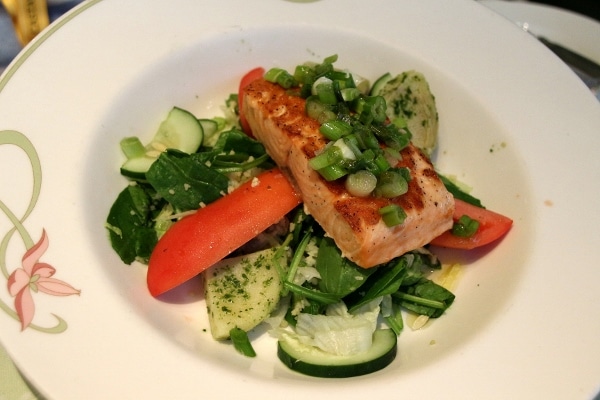 My sister tried the Chicken Caesar Salad, which was lightly dressed and not very cheesy. It probably could have used a bit more excitement. You know, like more cheese.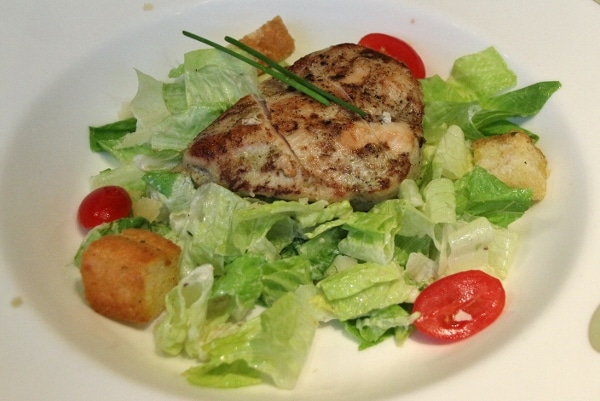 We all skipped dessert (only this once!), and headed up to the Oceaneer Club and Oceaneer Lab, which are the two parts of the kids' club. There's an open house where parents can register their kids, if they haven't previously done so, and everyone can explore this fun space that is normally reserved just for kids. Since our previous cruise on the Disney Fantasy, there were some changes made to the Oceaneer Club. Namely the Nemo Submarine area was converted to a Star Wars Command Post, and the Monsters Inc area switched over to the Marvel Super Hero Academy. Both of these changes were a huge improvement in my opinion. Makes me wish I were a kid again...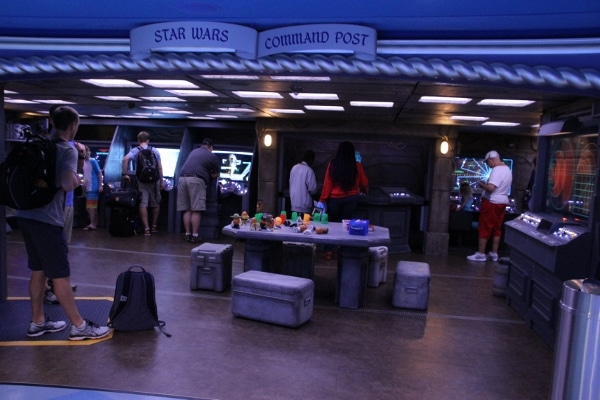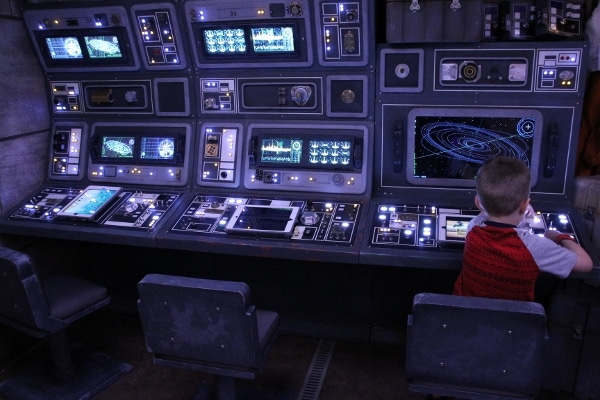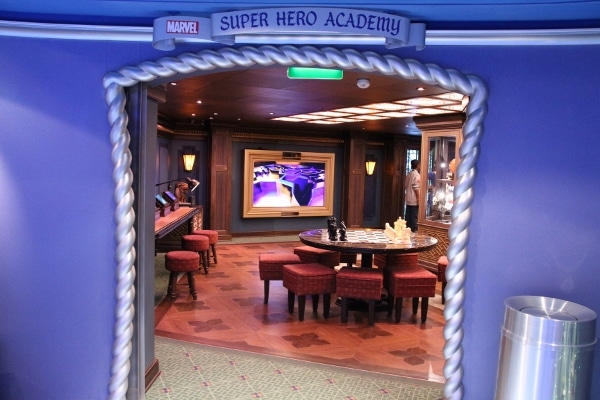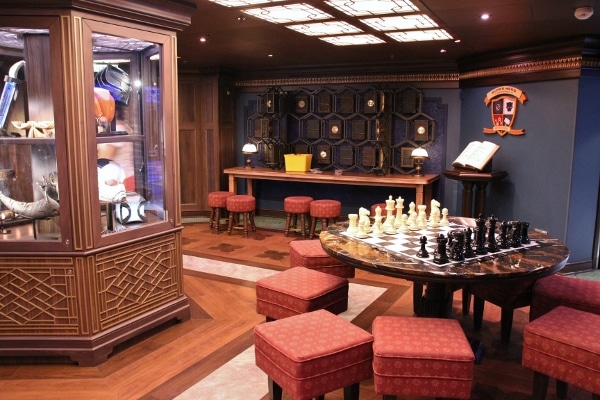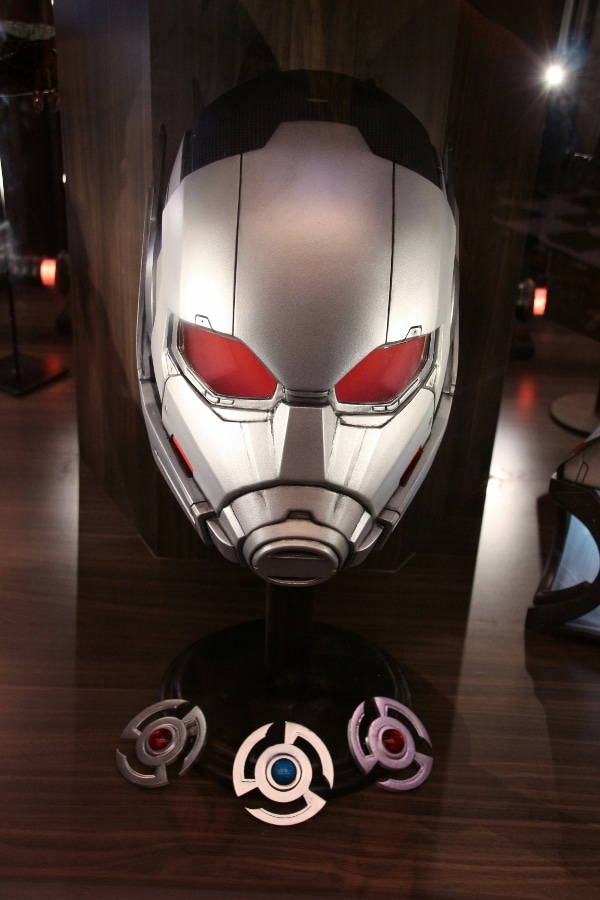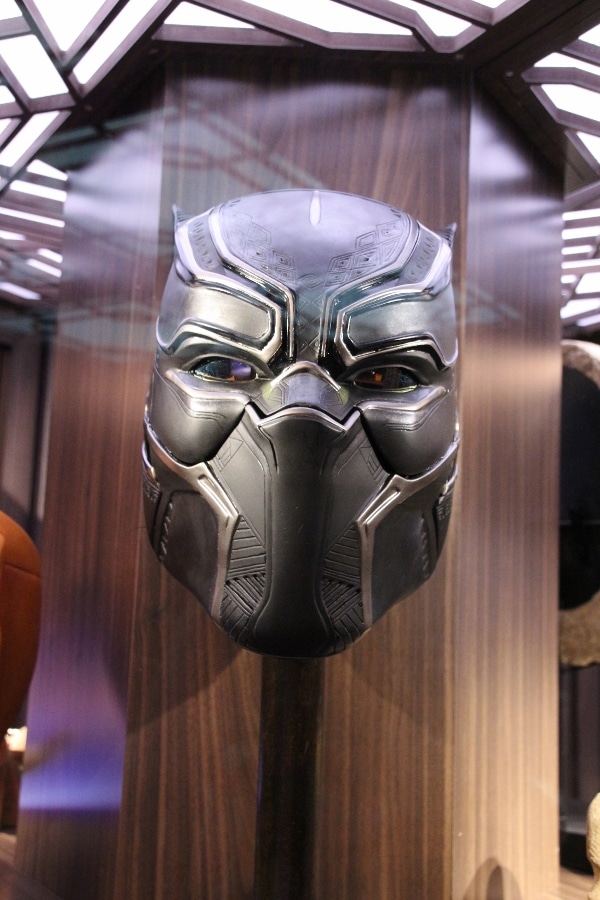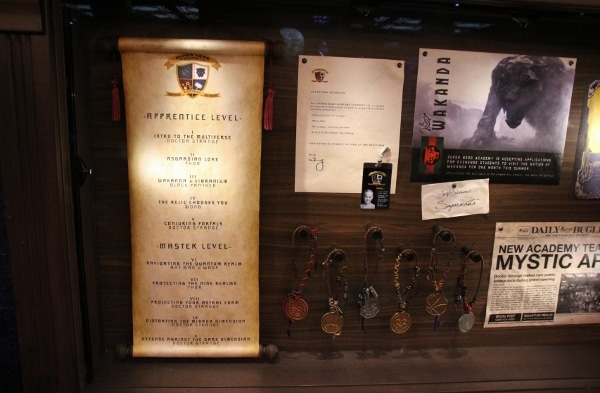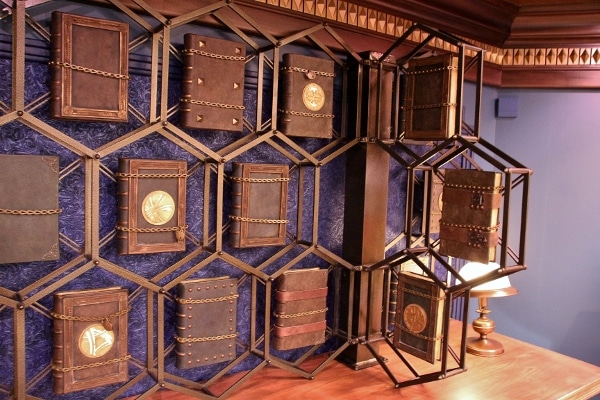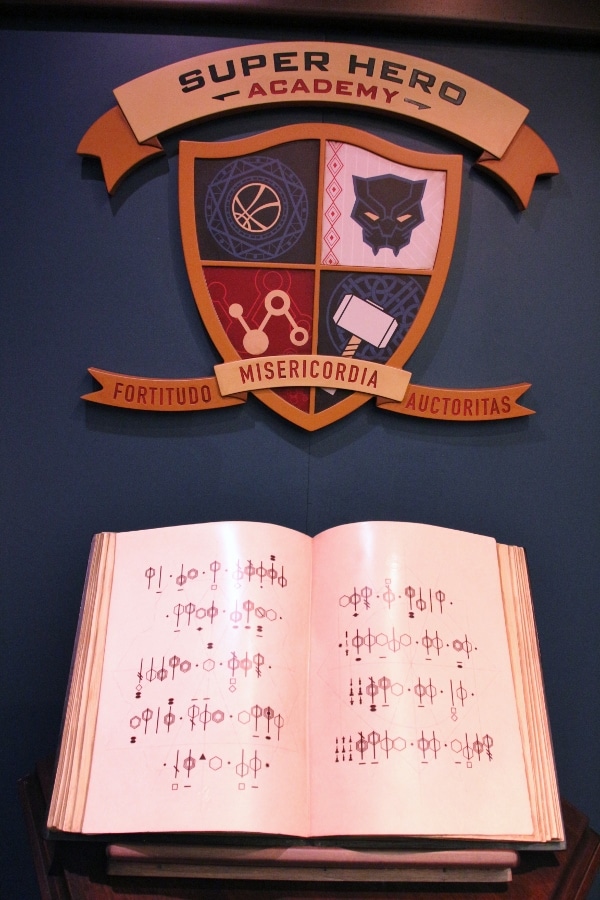 At this point we were able to head to our staterooms, which become available at 1:30 pm. My sister had paid for a special holiday package where Disney decorates your stateroom with fun holiday decorations. What a festive way to start your cruise!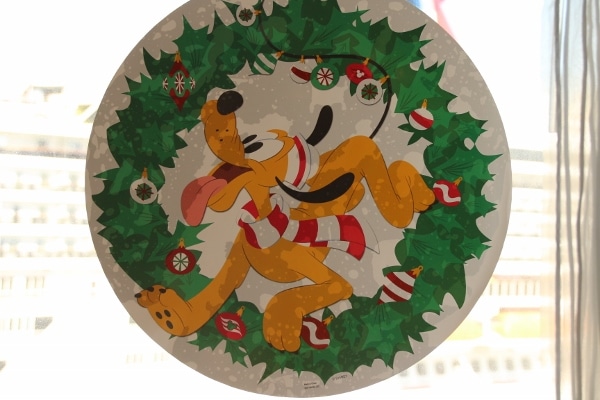 Window sticker!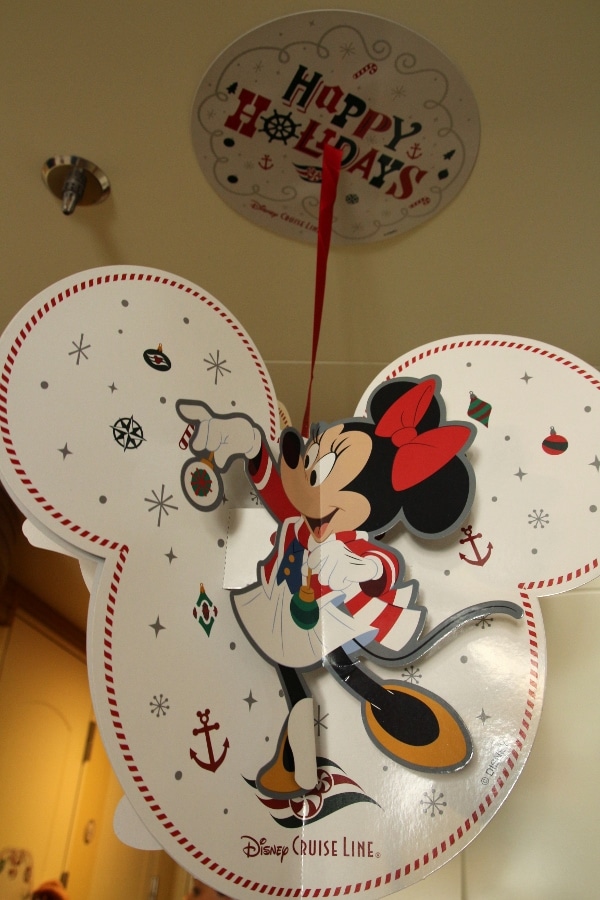 I followed this up with my first (of many) soft serve ice cream cones of the cruise from Eye Scream. I went with chocolate and banana swirl. Yum!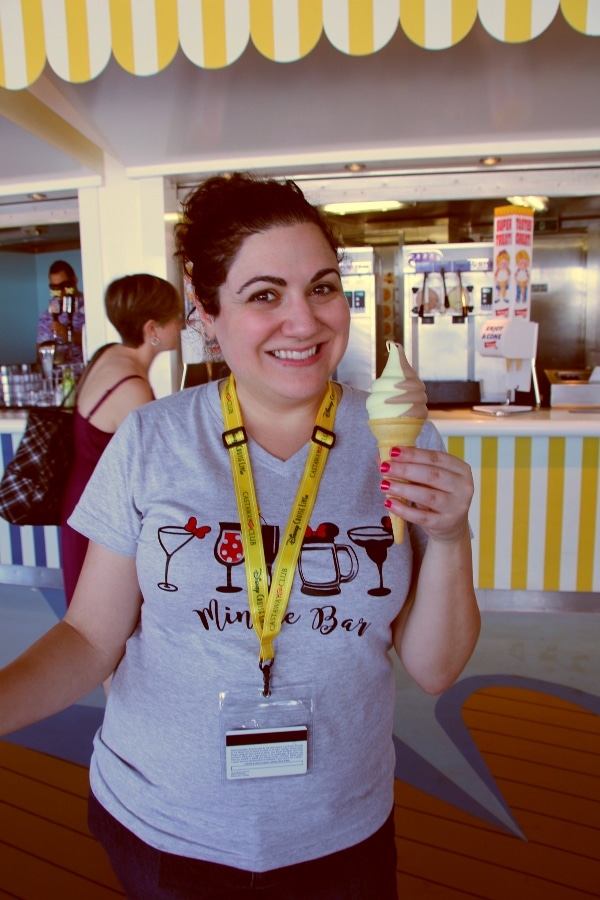 We then visited another new spot that was added since our previous Disney Fantasy cruise: Sweet on You. It's a specialty ice cream and sweet shop. Items here are NOT included in the price of your cruise so you have to pay extra. With all the free ice cream on board, it's not as enticing to go and pay for ice cream here, but I will say we wandered through and were VERY impressed by the selection. Everything looked beautiful, and the prices honestly aren't too bad.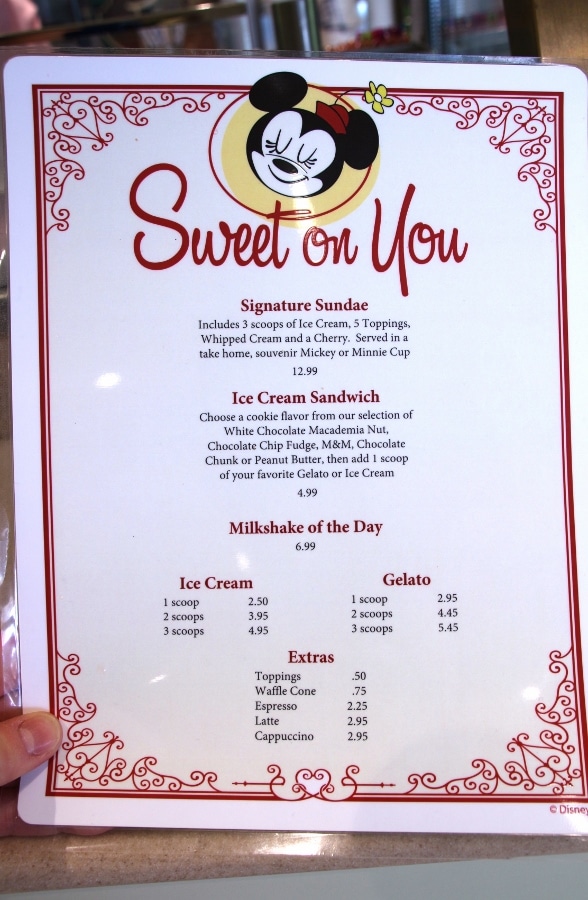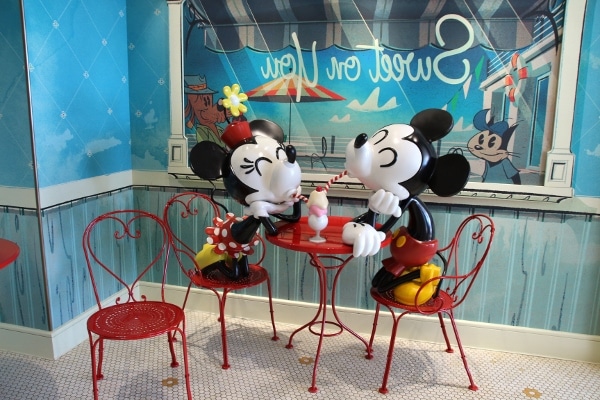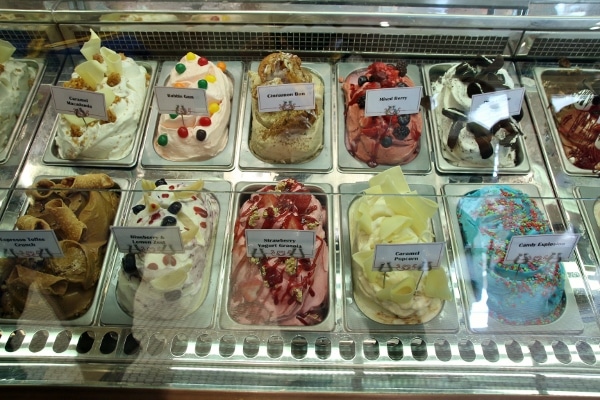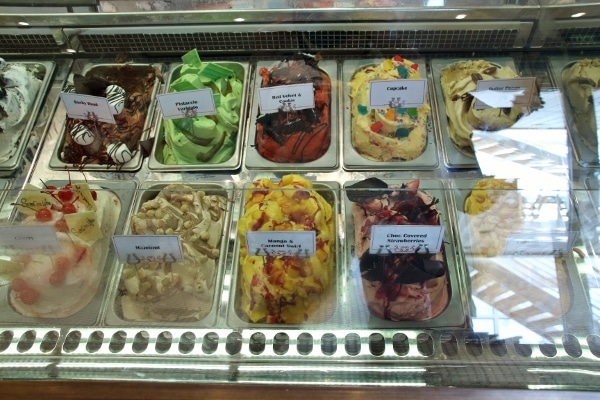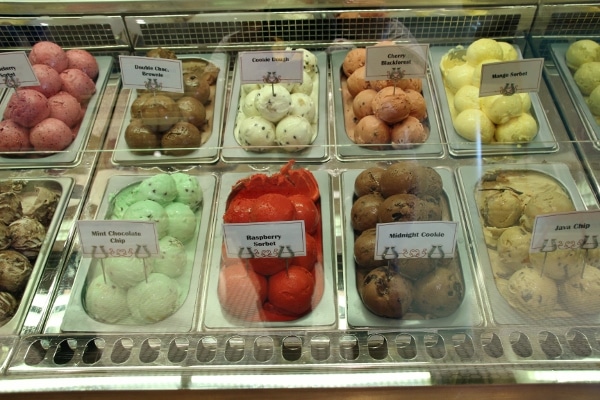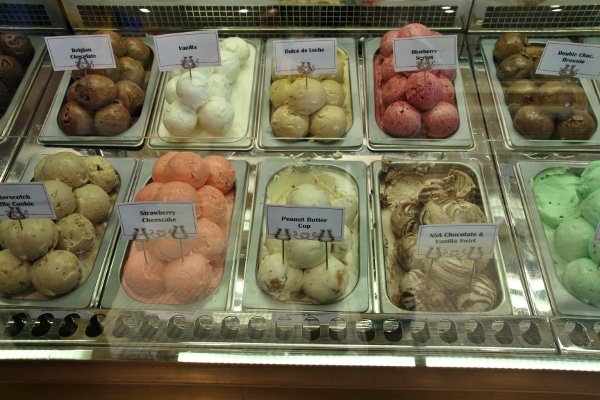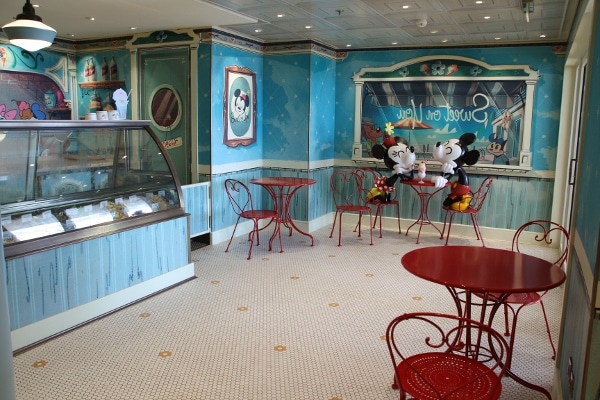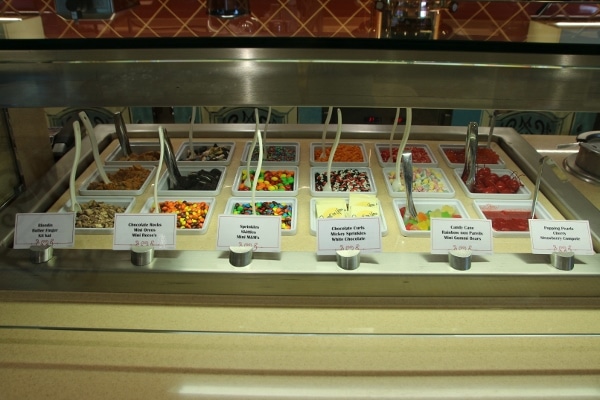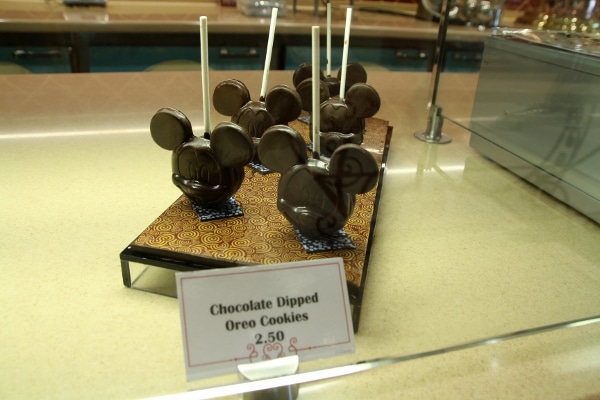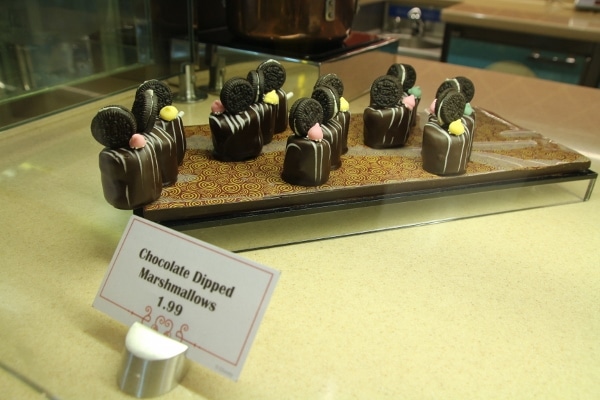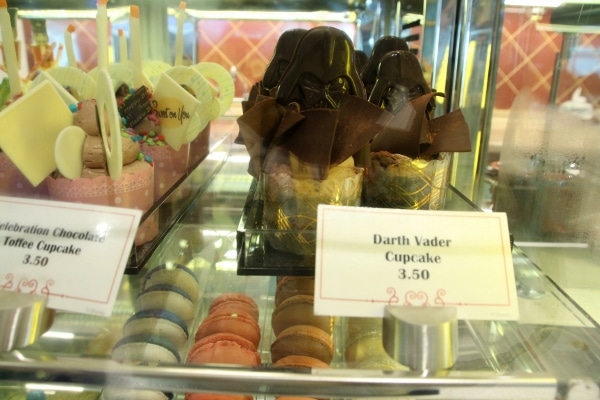 After the lifeboat drill, and quickly checking out the Sail Away Deck Party it was time to get ready for dinner.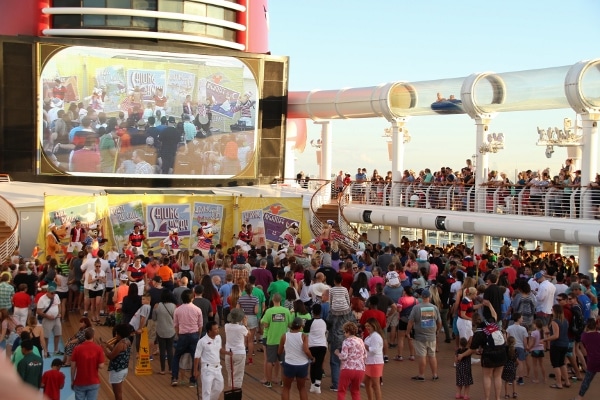 Disney Cruise Line offers rotational dining, which means you rotate between three different restaurants throughout the cruise, and you are assigned to a certain rotation ahead of time. Your serving team travels with you from dining room to dining room each night as well. Our first dinner was at Animator's Palate.
The first night in Animator's Palate is the Undersea Magic show, which is the one where Crush and his pals from Finding Nemo take over all the screens in the dining room and actually talk to and entertain guests. It's a really cool show, but because of its nature the lighting in Animator's Palate is usually really bad (ie weird colors of light, like deep blues) and can result in bad food photos. I can't share a photo of my appetizer because the lighting was so bad, but I chose the Serrano Ham with manchego cheese and olive tapenade. I had a similar appetizer the following day at lunch (stay tuned for my next post) which I actually preferred over this. The ham and cheese were a little dry and tasted like they had been sitting out longer (I'm sure they had been pre-plated for a little while), and the olive tapenade had little to no flavor.
Next I had the Baked Potato and Cheddar Cheese Soup with bacon bits and chives. I've had this before, and it's pretty good. Nothing Earth-shattering, but a reliable choice.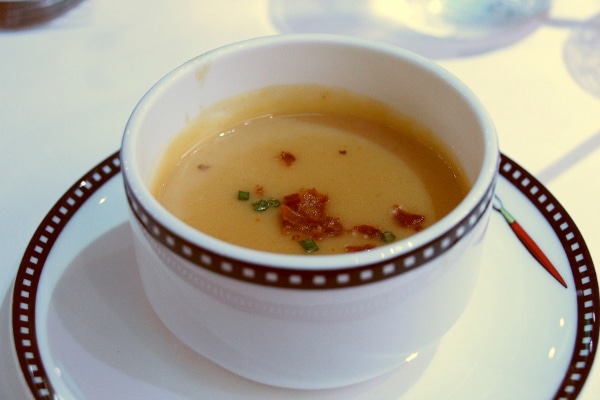 My entree selection was the Ginger-Teriyaki Dusted Angus Beef Tenderloin with wasabi mashed potatoes, bok choy, and tamarind barbecue reduction. This is also a decent choice. My steak was cooked perfectly, and in general the dish was well seasoned.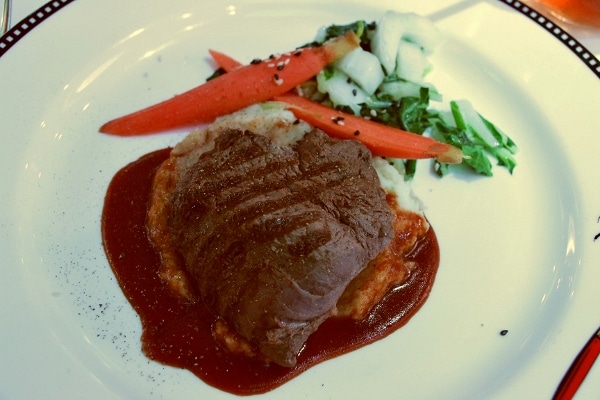 For dessert I tried the signature offering, the Lemon Icebox Pie with lemon curd and berry creme. It was refreshing and not too heavy or sweet. It was a nice finish to the meal.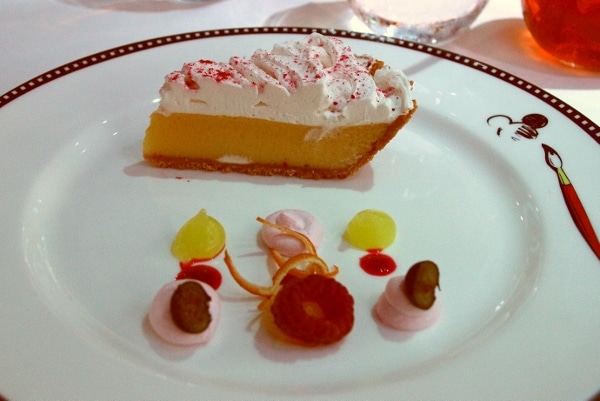 After dinner we quickly headed to the lobby atrium for Mickey's Tree Lighting Magic. It included a fun little show with holiday performances by Mickey and Friends as well as a bit of magic as the lights illuminated not only on the massive Christmas tree but on all the garlands around the atrium.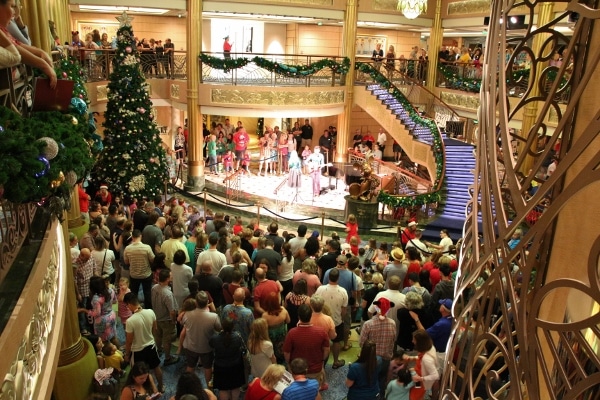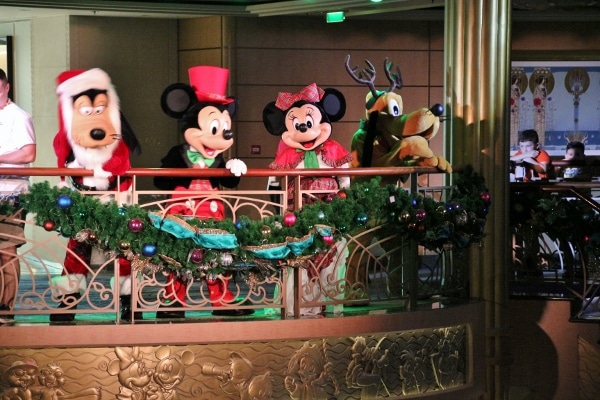 Here's a video of the big moment!
We had an amazing start to our Very Merrytime cruise aboard the Disney Fantasy. Tune in throughout the coming weeks for more of my daily trip reports from our week sailing around the Caribbean.
Disney Fantasy Very Merrytime Western Caribbean Cruise (December 2017):