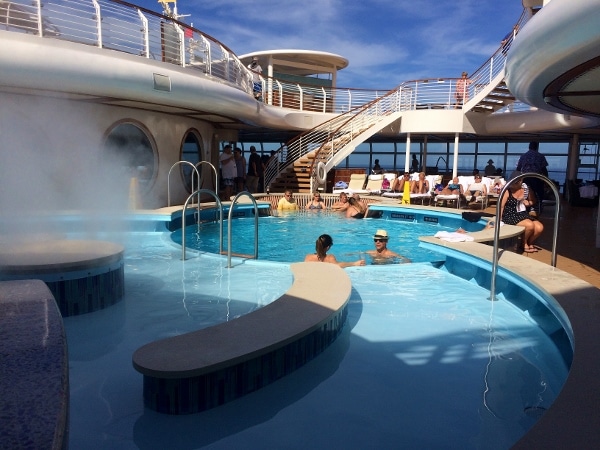 Today is our second (and last) day at sea on this 7 night cruise. Like any typical morning for us aboard the Fantasy, it begins with breakfast at Cabanas. I was happy to discover they have POG juice (passionfruit, orange, guava), one of our favorite juices for breakfast at Kona Cafe at Disney's Polynesian Village Resort, and also at Tusker House Restaurant at Disney's Animal Kingdom.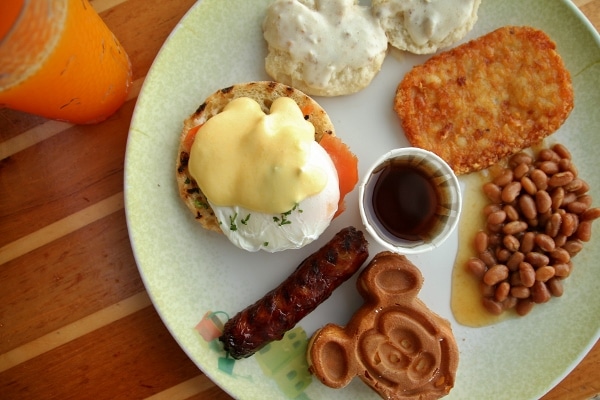 We had pre-purchased a one day pass for the Rainforest Room which saves you a bit of money as opposed to buying admission once you're on the ship. The cost is $16 if you pre-book, or $27 if you book onboard, but that comes with a scrub as well (you can also pay the difference once on board if you want the scrub, although we just brought our own).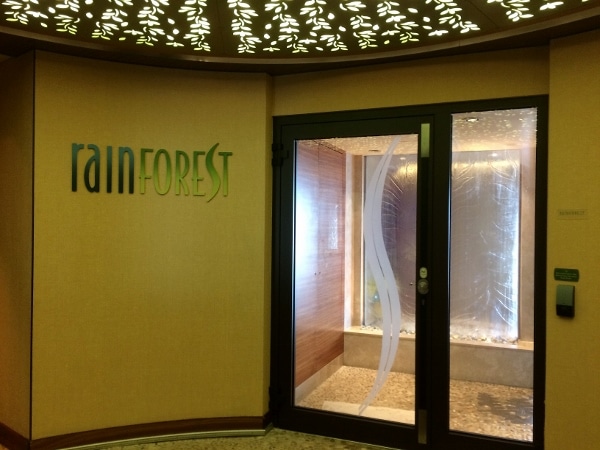 The Rainforest Room has limited capacity per day and can definitely sell out. Once you book a pass for the day you can go back to the Rainforest Room unlimited times throughout the day. We visited in the morning, which was actually a bit busier and more crowded than we are used to. We also returned later in the evening after dinner when it was almost empty. You can read up more on the Rainforest Room here if you'd like.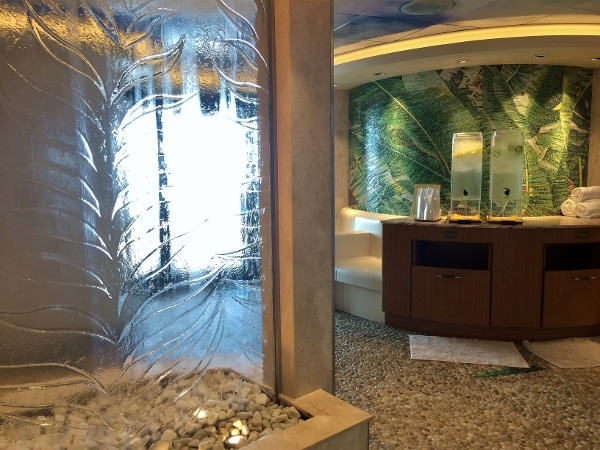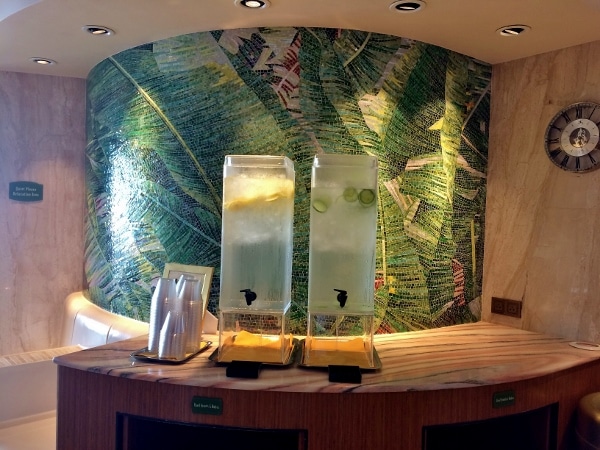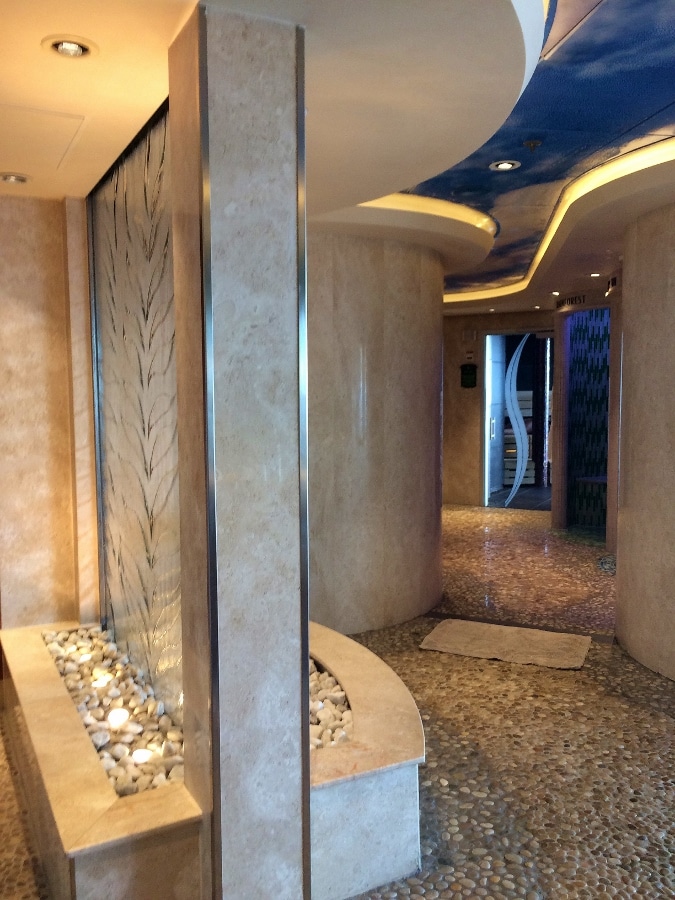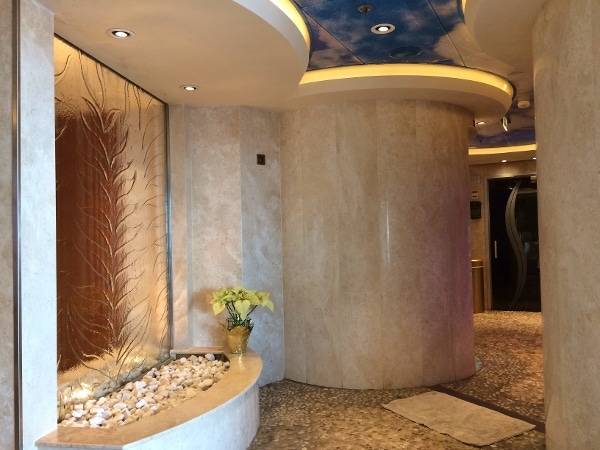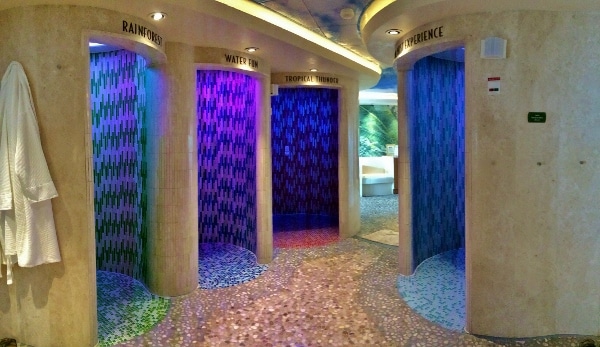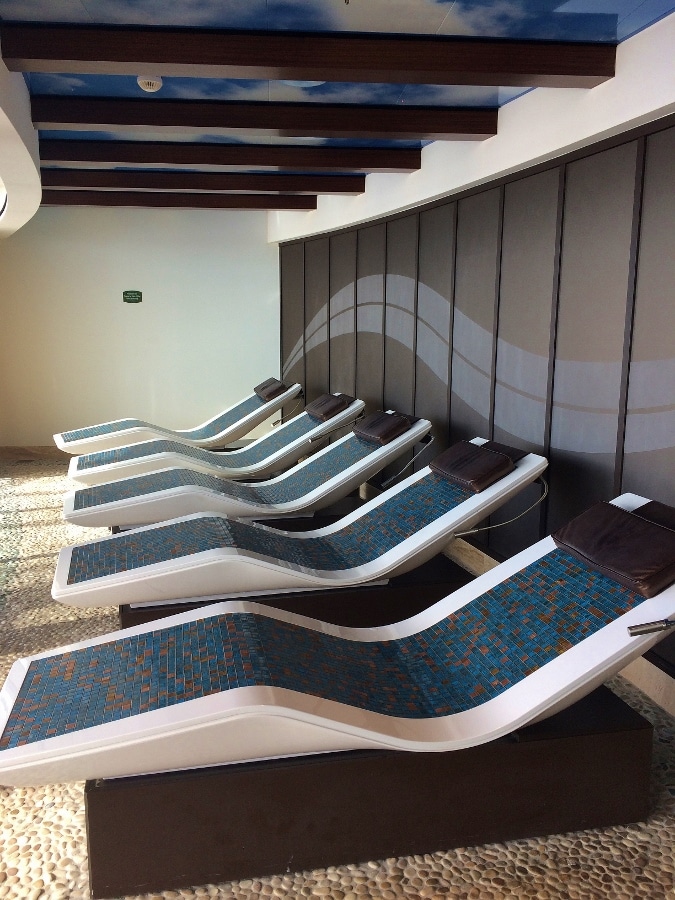 After spending some time detoxing, it seemed only right to re-tox by getting a poolside cocktail, teehee.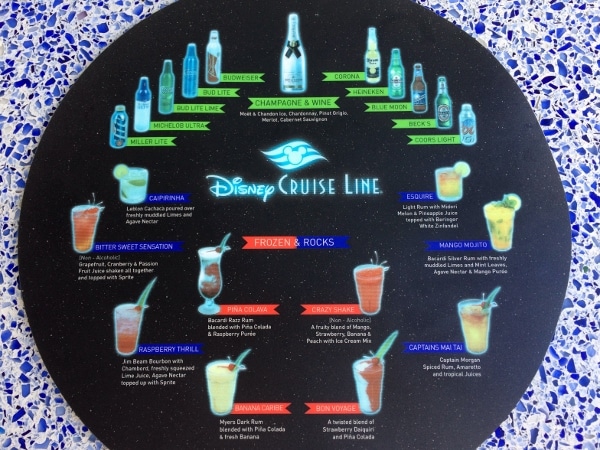 We enjoyed the Bon Voyage, which from my understanding is also called a Miami Vice in some circles. It's half pina colada and half strawberry daiquiri, and it's completely delicious.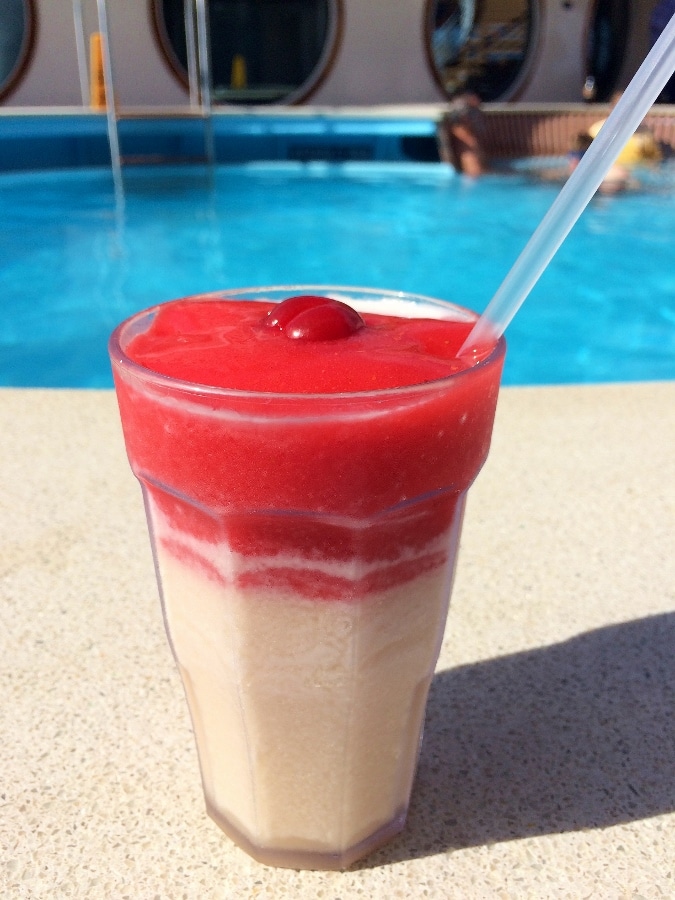 Both Santa and Mrs. Claus took turns greeting children in the atrium today. First the typical Santa meet-and-greet, and later was storytime with Mrs. Claus. Both Christmas celebrities were cause for celebration, and Disney Cast Members marked the occasion with hot and warm chocolate, and an assortment of cookies.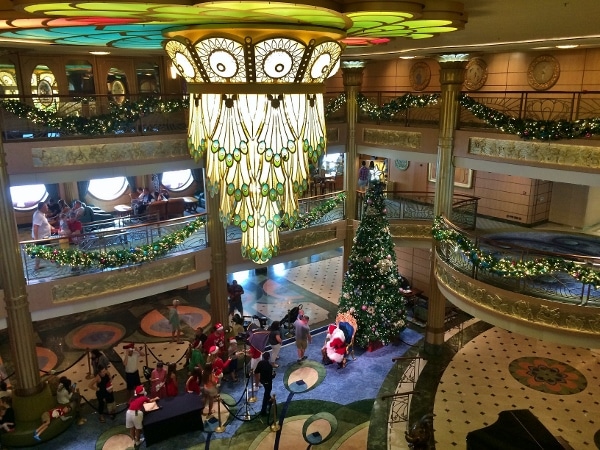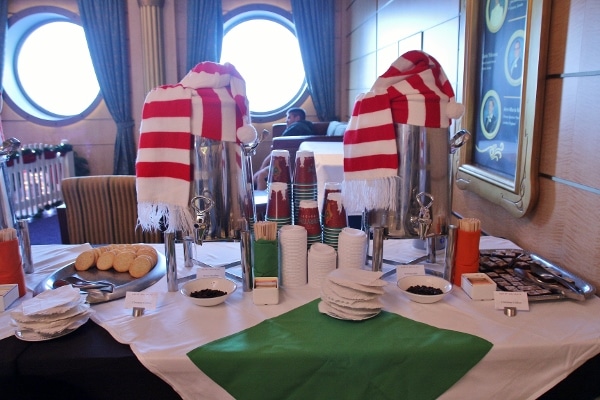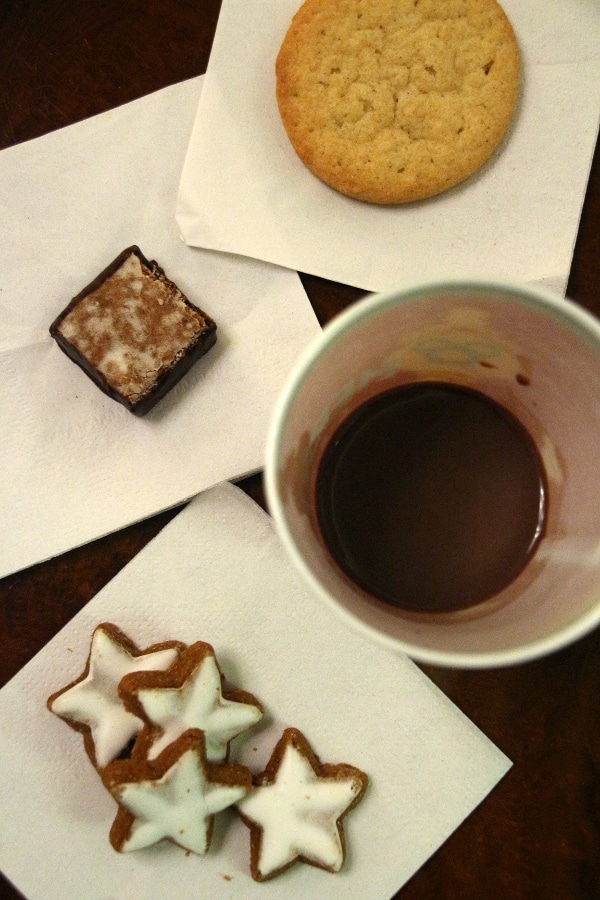 There was also some spiced mulled wine by the bar that piqued our interest!
Well, it's just about time for lunch now. Back to Cabanas we go! I was impressed to see some cheesy spaetzle on the menu today, along with a Thai red chicken curry, and some salt cod croquettes.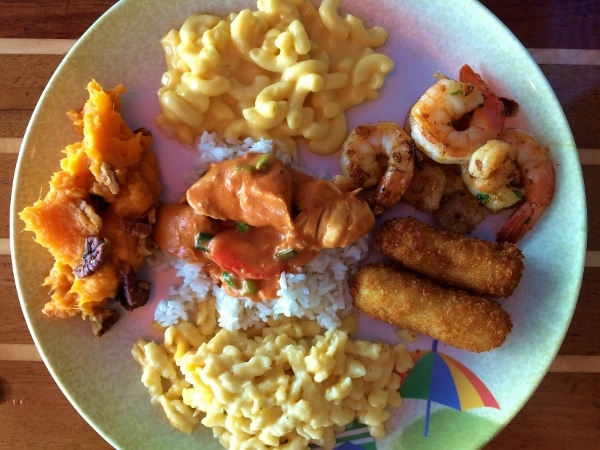 Tonight was the Captain's Gala and semi-formal night on the ship. I wore a tutu and Tiffany blue satin stilettos (not pictured below).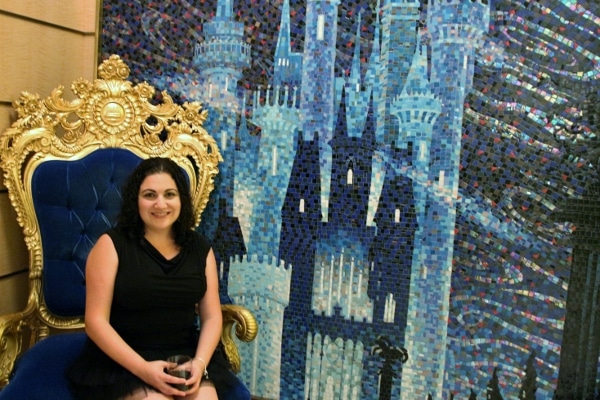 This was another two appetizer kind of meal. My first was the Lightly Breaded Baked Eggplant filled with sweet ricotta and mozzarella, served with Toscano sauce, and drizzled with aged balsamic. Not gonna lie, there was no aged balsamic on the plate, but otherwise this is very tasty, and an app I've enjoyed in the past.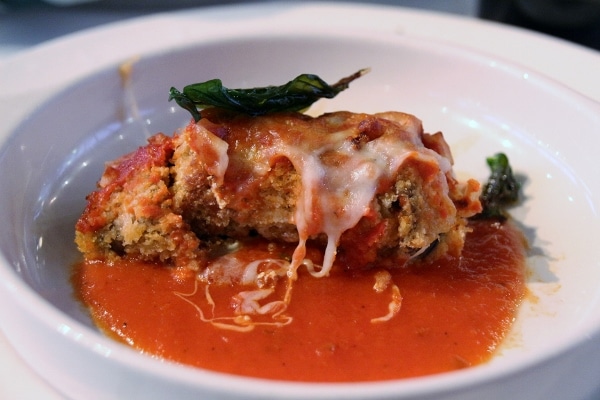 My second choice was the Aged Prosciutto served with sun-dried tomatoes, Parmesan, and roasted garlic. In retrospect I'm noticing a Prosciutto/Serrano ham and cheese theme in the appetizers I picked for many of my meals. What can I say? I'm a fan of cured ham and cheese whether it's Spanish or Italian!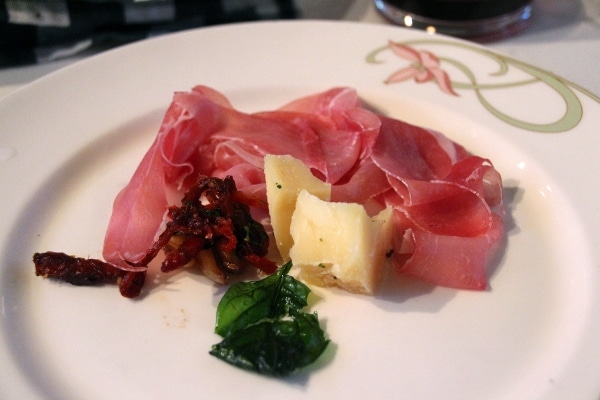 Mom's entree selection was the Roasted Red Snapper on a bed of fennel, olives, sweet peppers, and Yukon gold potato ragout with saffron broth.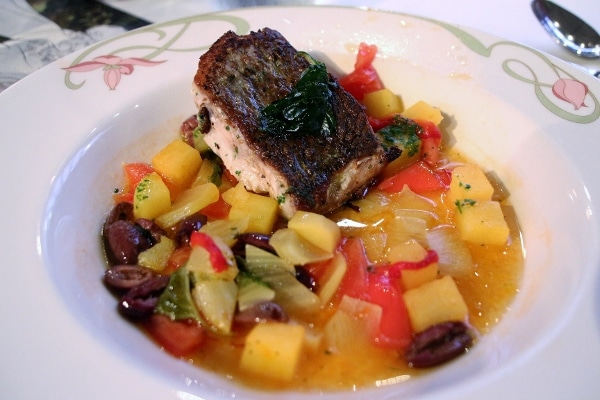 I picked an old favorite, the Fettuccine with Parmesan-Crusted Chicken. Although it was tasty, once again it seemed just slightly less good than what I remembered in the past. The two in my family who ordered it that night and had eaten it before agreed. It wasn't bad, it was just less great than before.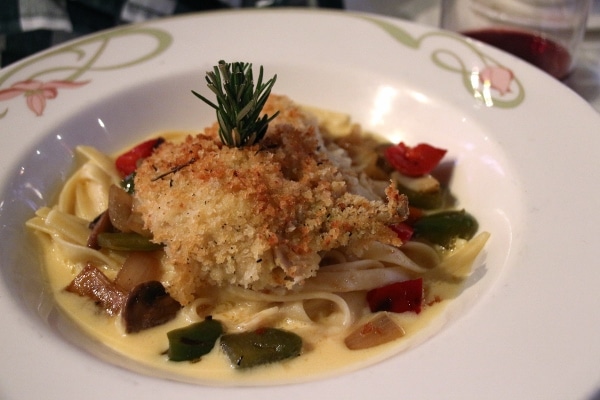 For dessert this mint chocolate chip lover couldn't resist the Captain's Table Sundae, which features the world's best flavor of ice cream flavor, mint chocolate chip, topped with chocolate sauce, whipped cream, and crunchy meringue. Yes please!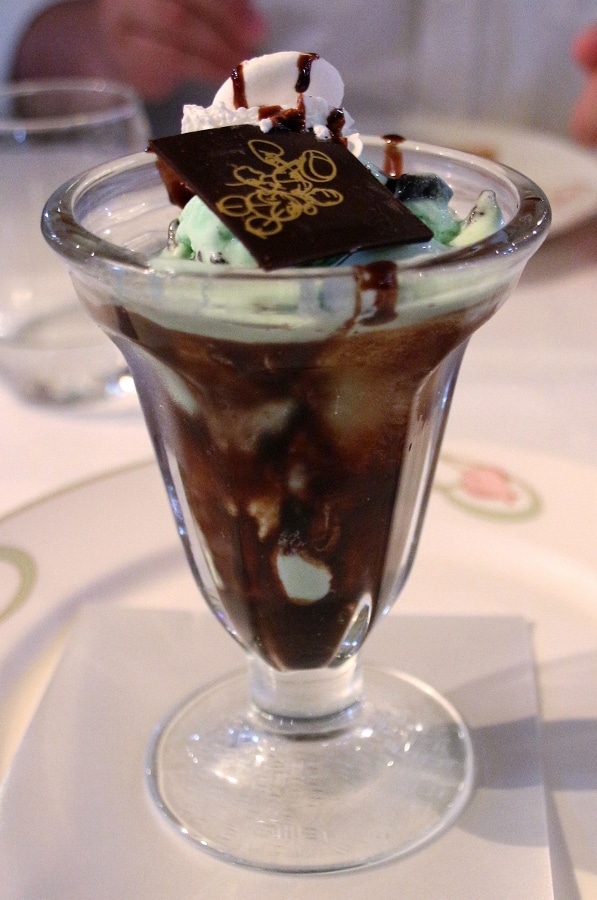 Next on the itinerary we're hitting up everyone's favorite port of call, Disney's private island in the Bahamas, Castaway Cay! Stay tuned for our epic stingray stalking adventure...
Disney Fantasy Very Merrytime Western Caribbean Cruise (December 2017):