This post may contain affiliate links, which means that I may receive a commission if you make a purchase using these links. As an Amazon Associate I earn from qualifying purchases.
A classic Indian curry, Murgh Masala is a fragrant combination of chicken, tomato, yogurt, and a plethora of aromatics and spices.
Don't confuse Murgh Masala (or Chicken Masala) with Chicken Tikka Masala or Chicken Marsala. Murgh Masala is a mild curry dish originating in Northern India. It's lightly spiced and uses thick yogurt to create a creamy consistency without the actual cream found in Tikka Masala. You can add some ground chili powder if you'd like to kick it up a notch, but even without added heat, this curry is really delicious.
How to make Murgh Masala
The sauce starts with an onion-tomato base. Ripe tomatoes can be few and far between depending on the time of year. Even if you have not-so-ripe ones on hand, you may add some canned crushed tomatoes as well to add more flavor and more of that appealing tomato color to this dish. If it's summer stick with the fresh variety. In the dead of winter opt for all canned crushed tomatoes.
The original recipe uses bone-in chicken pieces, but I prefer boneless chicken for ease of eating. Even though I use breast meat, it doesn't dry out because it soaks in the fragrant masala sauce while cooking. Boneless thighs work really well too if you prefer dark meat.
This Murgh Masala is very easy to make and cooks rather quickly for a stewed recipe. I definitely recommend letting it simmer for a while uncovered at the end to thicken the sauce nicely. I like to serve mine over basmati rice, although hot, fluffy homemade naan is also lovely for dipping.
I'm obsessed with Indian food, and love to cook it myself whenever possible. Although takeout is convenient, I actually enjoy my Indian recipes better in many cases than my local Indian restaurants. If you're looking for additional Indian recipes to try, check out my easy and healthy Chicken Saag! If you want a spicy curry, definitely make my Pork Vindaloo. Let me know in the comments what your favorite Indian dish is, and if I haven't shared the recipe yet, maybe it will be next up!
Murgh Masala (Chicken Masala)
A classic Indian curry, Murgh Masala is a fragrant combination of chicken, tomato, yogurt, and a plethora of aromatics and spices.
Ingredients
2 1/4

pounds

boneless skinless chicken breasts, tenders, or thighs,

cut into bite-sized pieces

2

teaspoons

ground cumin

2

teaspoons

ground coriander

1 1/2

teaspoons

garam masala

1/2

teaspoon

ground cardamom

1/4

teaspoon

ground turmeric

2

onions,

finely chopped

4

garlic cloves.

roughly chopped

2-inch

piece ginger,

roughly chopped

2

very ripe tomatoes,

chopped (substitute 2 to 2 1/2 cups canned crushed tomatoes if tomatoes aren't very ripe)

3

tablespoons

oil or ghee

5

whole cloves

1

cinnamon stick

2/3

cup

thick plain yogurt

(strained regular yogurt or Greek-style both work)
Instructions
Mix the cumin, coriander, garam masala, cardamom, and turmeric together and rub it into the chicken.

Put half the onion with the garlic, ginger, and chopped tomato in a food processor or blender and puree into a smooth paste.

Heat the oil in a medium Dutch oven over medium-high heat, add the remaining onion, the cloves and cinnamon and fry until the onion is softened and translucent. Add the tomato and onion paste and stir for 5 minutes. Season with salt, to taste. Stir in the yogurt until smooth and then add the spiced chicken.

Bring to a boil, then reduce the heat, cover and simmer for 40 to 50 minutes until the chicken is cooked through and the sauce has come together. Stir the ingredients occasionally to prevent the chicken from sticking. If the sauce is too thin, simmer for several minutes uncovered toward the end of the cooking time. Season with salt to taste and serve with basmati rice or naan.
Notes & Nutrition
Adapted from The Food of India
Servings 6.0 * calories 321 * Total Fat 12 g * Saturated Fat 2 g * Monounsaturated Fat 0 g * Polyunsaturated Fat 0 g * Trans Fat 0 g * Cholesterol 113 mg * Sodium 92 mg * Potassium 316 mg * Total Carbohydrate 16 g * Dietary Fiber 2 g * Sugars 5 g * Protein 38 g
*All nutritional information is based on third-party calculations and should be considered estimates. Actual nutritional content will vary with brands used, measuring methods, portion sizes and more.*
Pin it for Later!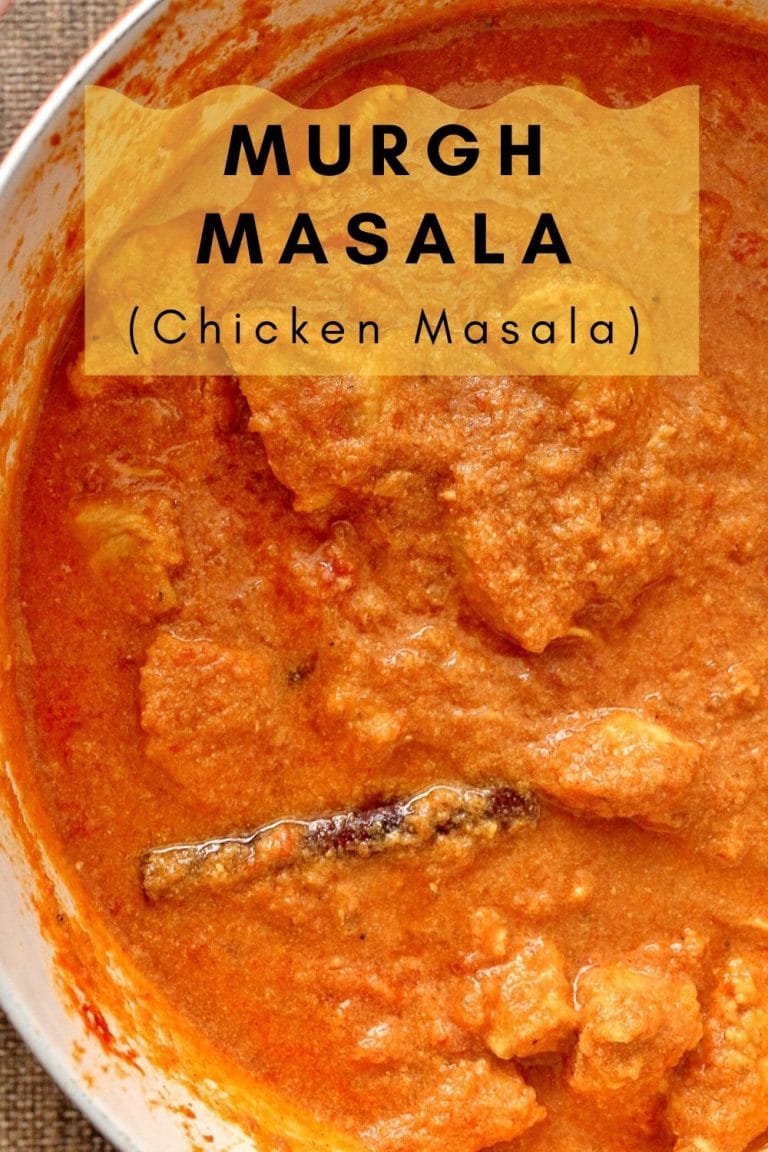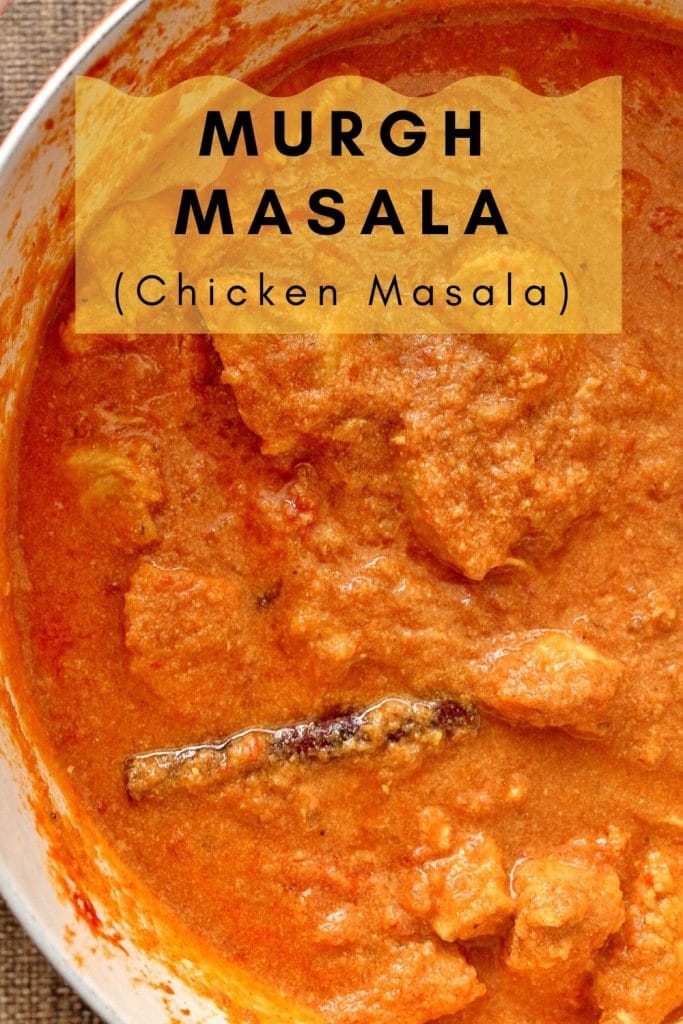 Amazon disclosure – We are a participant in the Amazon Services LLC Associates Program, an affiliate advertising program designed to provide a means for us to earn fees by linking to Amazon.com and affiliated sites.