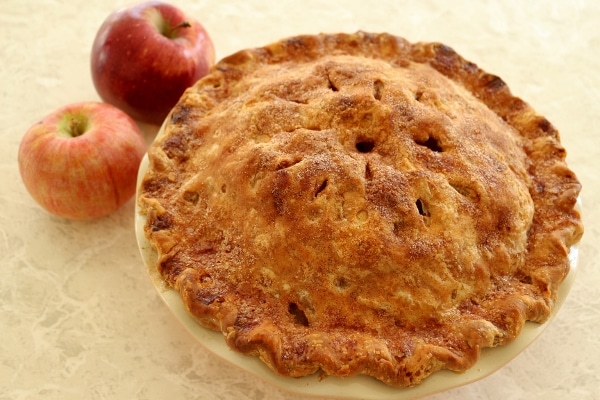 Yesterday I discussed my love for New York City's Gramercy Tavern, sharing photos and thoughts from a recent meal there. Today, I'm exploring its long-awaited cookbook, The Gramercy Tavern Cookbook, hitting bookshelves today.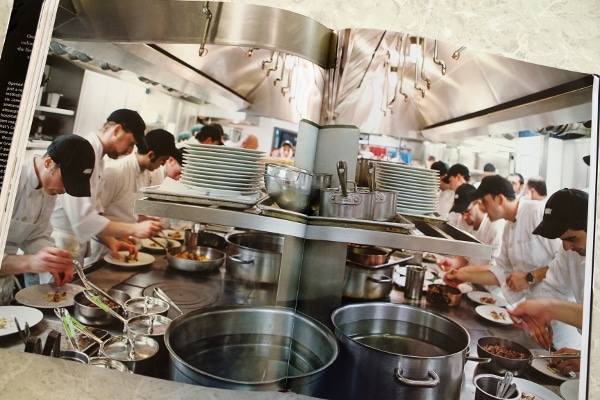 I have been officially counting down to its release for almost 2 ½ years since Executive Chef and Partner Michael Anthony mentioned he was writing it. I have never looked forward to a cookbook's release as long as this one. I literally squealed when the UPS man showed up at my door with my advance copy of the book. Happiness ensued as I immediately sat down and started reading it from cover to cover. The book is over 350 pages long. Needless to say it took a while, but it was a fantastic read!
The book starts out with an excellent history of Gramery Tavern written by Danny Meyer, one of the two men along with then Executive Chef Tom Colicchio whose brainchild it was. The story is not only informative, but represents the true passion behind this outstanding venture. Even though I'm fairly familiar with the history of the restaurant, this was truly an intriguing learning experience, along with great photos that made me nostalgic for the space.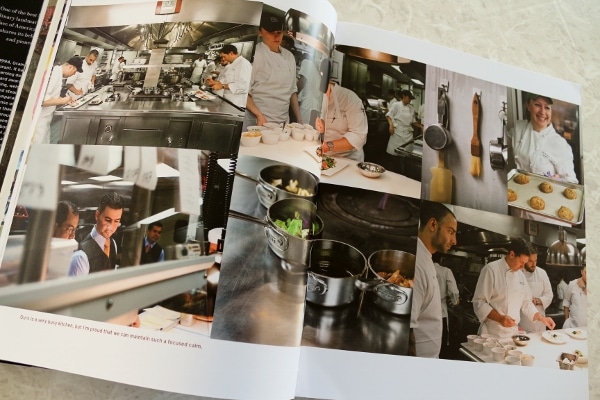 Meyer describes his now-partner Michael Anthony's food as such: "At it's best [it] creates an experience that causes you to drop your conversation--and your fork--in amazement and delight." I couldn't have said it better myself.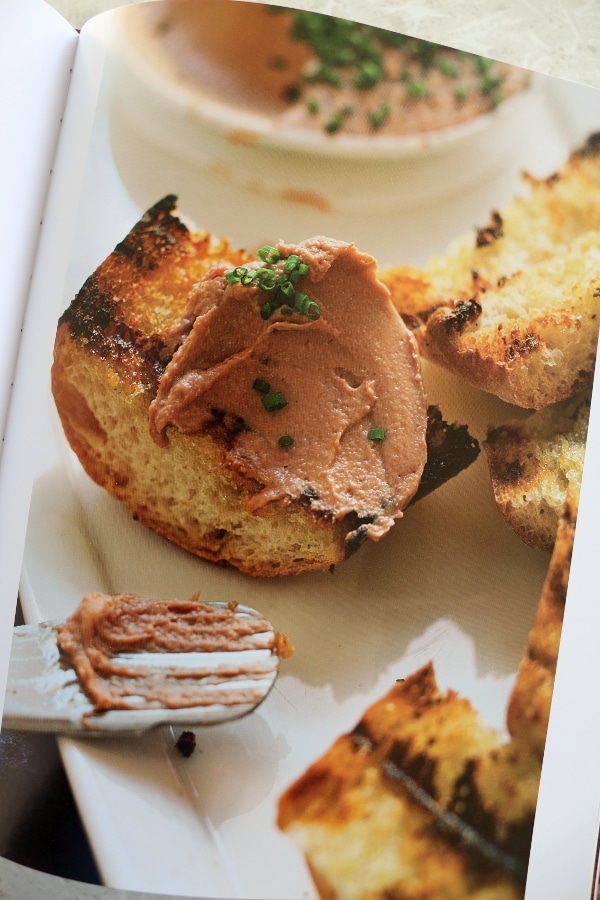 Mike goes on to explain his own experiences growing as a chef and finding a home at Gramercy Tavern. He encourages readers to "reproduce the spirit of the cooking at GT," embracing the freedom to adapt the recipes as needed to make them suitable for cooking in home kitchens.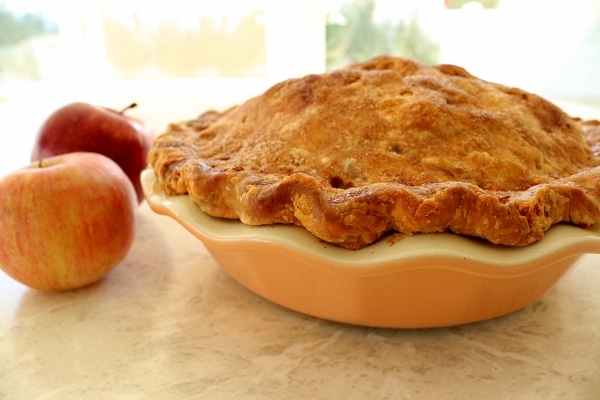 He points out that the home versions do not need to look exactly like the photographs, but instead should simply use the best ingredients available. He says, "at home, you certainly don't need lots of flourishes, nor should you let them divert you from getting dinner on the table. The recipes in this book illustrate essential techniques... The ingredients themselves are beautiful enough on their own. Cooking at home should be loose, fun, and memorable." This is a mantra I can definitely get behind. Although I love making my food photogenic, realistically I have hungry people to feed and that always trumps pretty.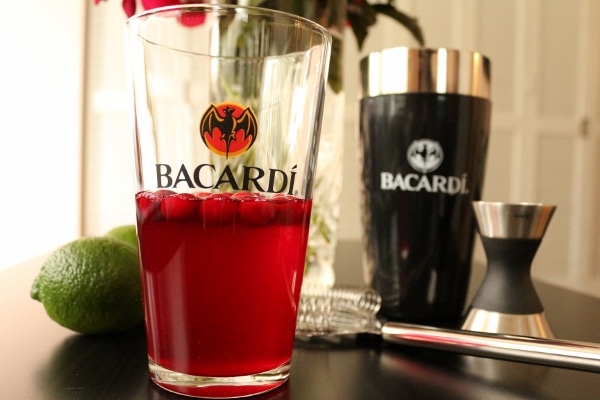 A chapter entitled "Welcome" features specialty cocktails with awesome names like Ransom Note and Hop To It. Before even delving into the meat of the book, I had already compiled a list of drinks to try from this section, including the Cranberry Daiquiri which I made almost immediately.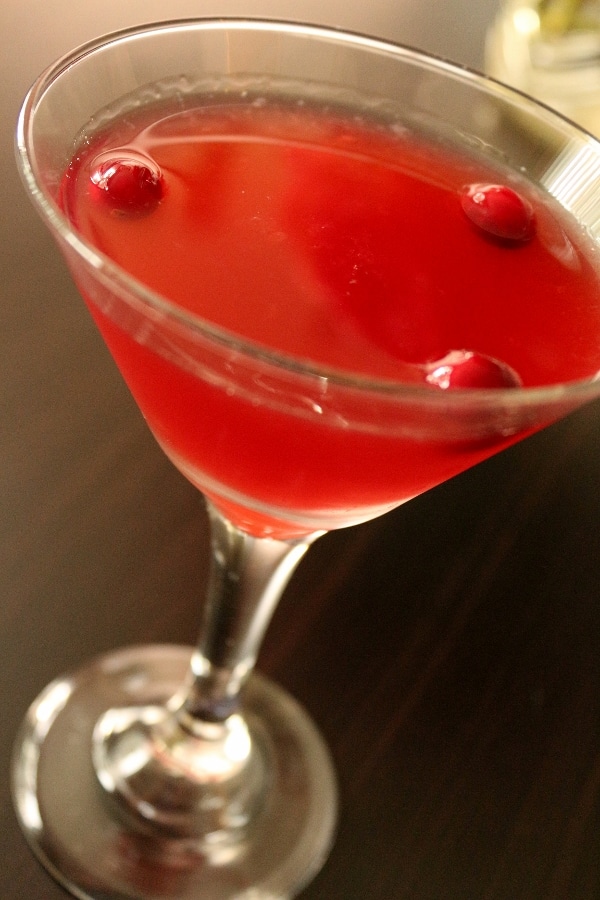 The remaining chapters in the book are split up by season. Beginning with Spring and ending with Winter, each section includes a myriad of recipes from the menu, both savory and sweet. Also, interspersed in each of these chapters are focused looks at many of the important contributors to life at Gramercy Tavern, from Managing Partner Kevin Mahan to Floral Designer Roberta Bendavid and more.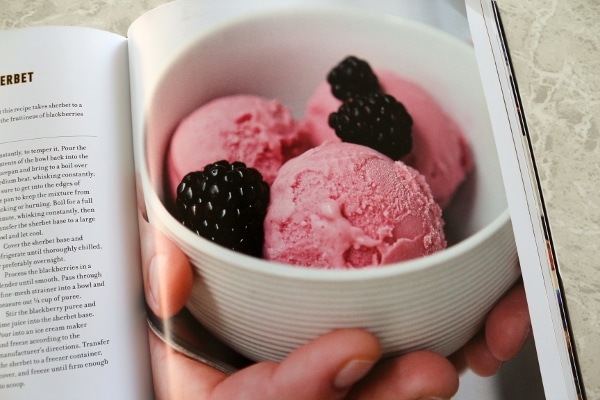 I loved reading all these vignettes and learning more about the wonderful people behind the scenes. Each and every one of them is vital to the success of the restaurant. It is a lovely tribute to feature them all in the book in addition to the coveted recipes.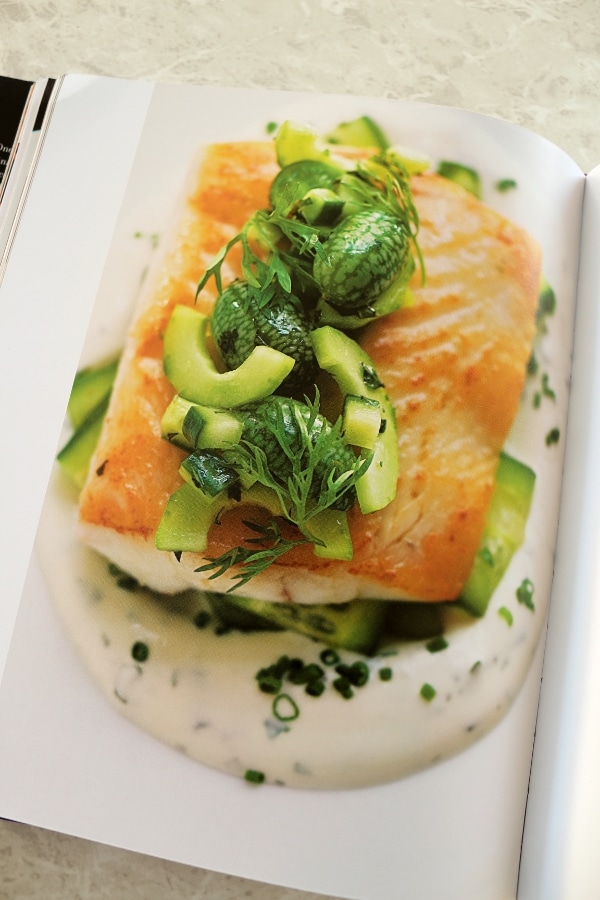 Speaking of recipes, I was excited and impressed to see there are actually six in the book that I've enjoyed during my visits to Gramercy Tavern, and discussed in my multiple reviews: Hot-Smoked Trout with Pickled Cipollini Onions, Marinated Arctic Char and Cucumber Broth, Warm Salad of Fairy Tale Eggplants, Flounder with Marinated Cucumbers and Yogurt Sauce, Chocolate Bread Pudding, and Blueberry-Sweet Corn Ice Cream Sundae. Each of them is worth repeating in my own kitchen and I'm thrilled to now have the ability to do so!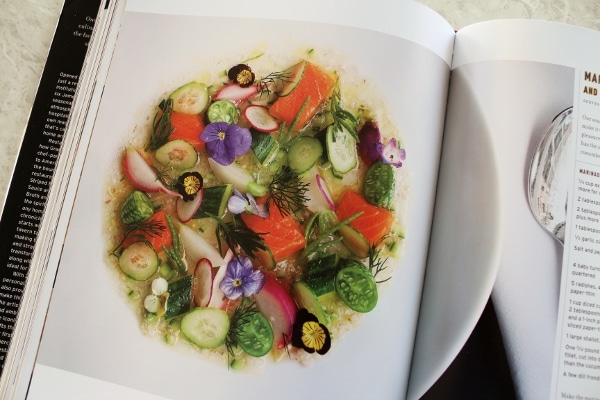 The cookbook lives up to the high standards set by Gramercy Tavern itself. It is thoughtful and refined, yet familial and approachable at the same time. The photography is absolutely stunning, be it the many seasonal looks of the restaurant or the masterful plates of food. Every single recipe is paired with at least one photograph, a point that sets it apart from many others. We eat with our eyes first, and thus captivating photographs are essential to any great cookbook.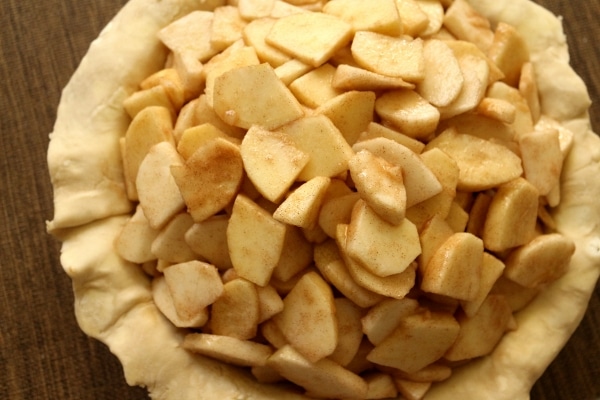 The Gramercy Tavern Cookbook can easily become a highlight on your coffee table, but unlike most books reserved for that spot, this one will be easier to actually use, finding its way back onto your bookshelf. It's far less intimidating than the Eleven Madison Park Cookbook or the French Laundry Cookbook, for example, yet the food is just as gorgeous. Many of the recipes are somewhat simplified to make them more appropriate for home cooks, such as creating dishes with similar excellent results that do not require professional tools such as an expensive sous vide machine.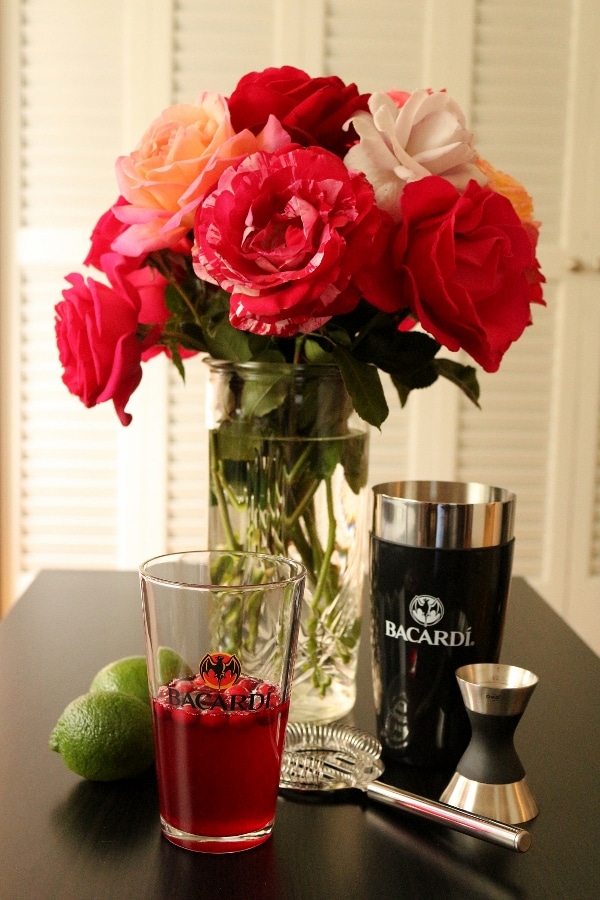 There are many recipes in this book I hope to replicate at home, so instead of listing off the entire index I will focus in on the ones with which I intended to start my personal adventure with this book. I figure with a highly seasonal cookbook, it would make perfect sense to cook from the season that it currently is. I attempted three different fall recipes: Cranberry Daiquiri, Halibut with Red Cabbage and Hazelnut-Yogurt Sauce, and Apple Pie.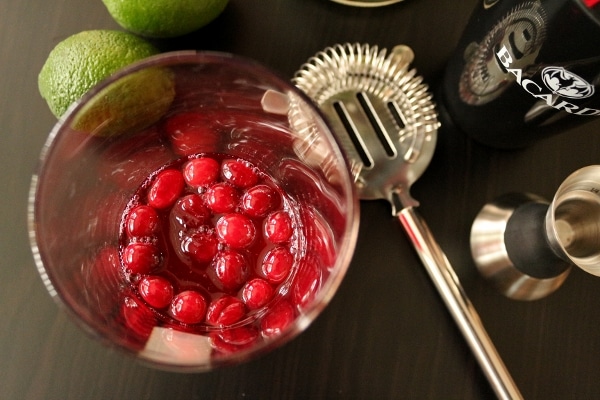 The Cranberry Daiquiri was one of the first in the book, and it jumped off the page immediately. Especially as the weather outside becomes more crisp, and pumpkins, apples, and cranberries start to take over local markets, I couldn't resist shaking together this cocktail myself.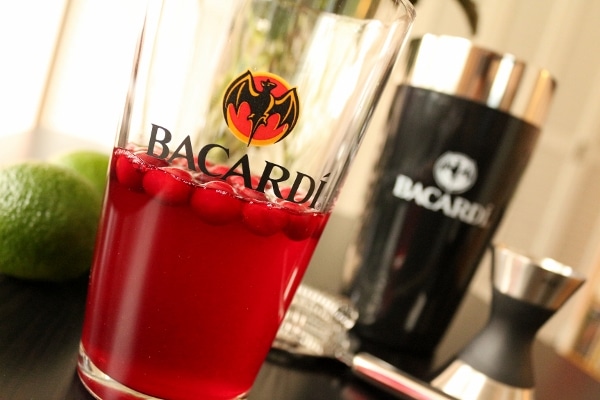 It starts with simple syrup that is infused with fresh cranberries, orange rind, and a cinnamon stick. That cranberry syrup is then added to a cocktail shaker (I used my Bacardi Boston shaker I received as a gift during my press trip to Puerto Rico last winter) with ice, fresh lime juice, and Gosling's black rum. I actually used a different dark rum (apparently not as dark as the black rum) and my cocktail turned out more red than the reddish-brown one pictured in the book. I actually preferred the vibrant red color!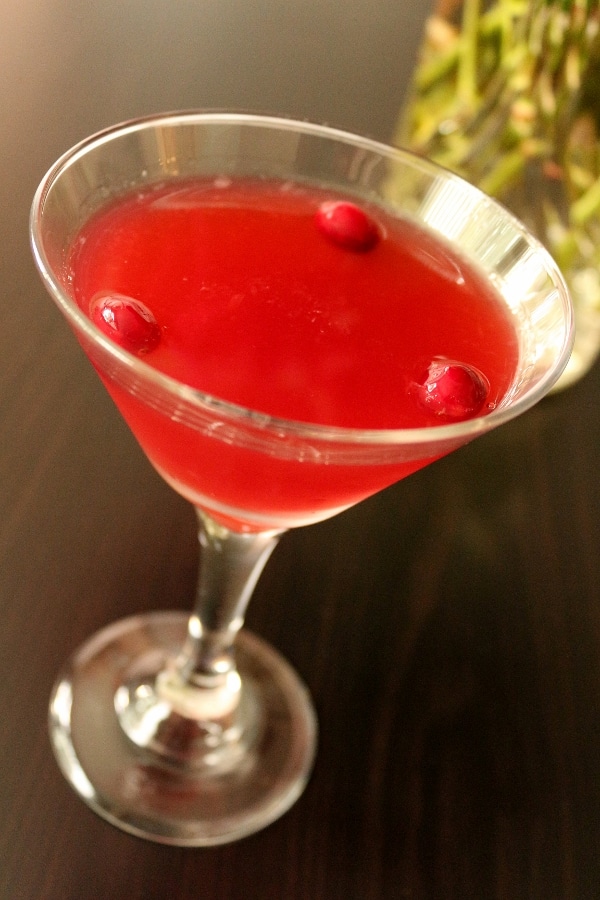 The result is a very festive and refreshing cocktail with a tart edge that definitely makes you weak in the knees. I could see this as a fantastic cocktail at any holiday party this entire season.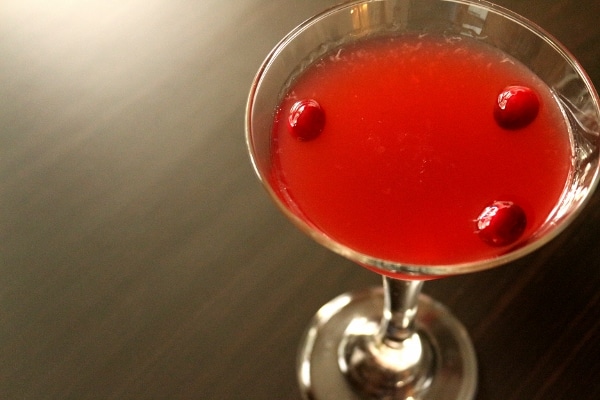 Next up I decided to make one of the fish entrees from the Autumn chapter in the book. One that really stood out to me was the Halibut with Red Cabbage and Hazelnut-Yogurt Sauce. Braised red cabbage has got to be one of the most comforting things out there on a cool day. This version starts out by marinating the cabbage and red onions in a mixture of orange and lemon juices and salt. Later it's drained and simmer with red wine, port wine, a bunch of spices, and then finished with a couple different vinegars and honey.
There is a lot of complexity in that humble red cabbage that illustrates how truly refined everything in this book is. Beneath the cabbage is a tart yogurt sauce studded with toasted hazelnuts. This adds some crunch and creaminess. Unfortunately when I plated my dish, I drowned it with a bit too much of the cabbage braising liquid, but it was so delicious that even though it muddled down the yogurt sauce a bit we were still slurping the sauce off our plates. That's one of the luxuries of making this in your own home!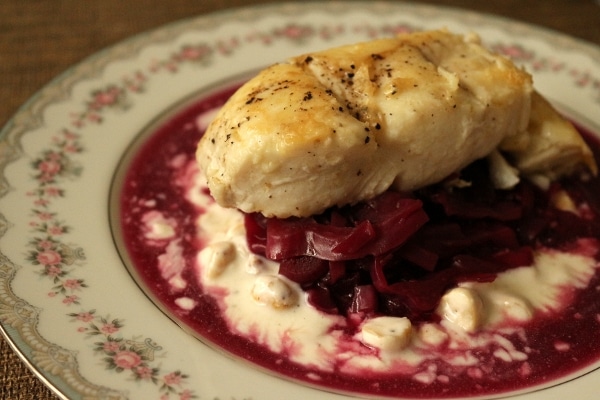 My halibut was not nearly as "pretty" as the one in the book. In fact it even kind broke apart when I went to plate it, which just means I overcooked it. Again, my bad. But in all honestly, the technique of basting it in butter and herbs really helped it remain tender and flavorful. The fish was definitely the star of the dish (and it better have been at the price I paid!).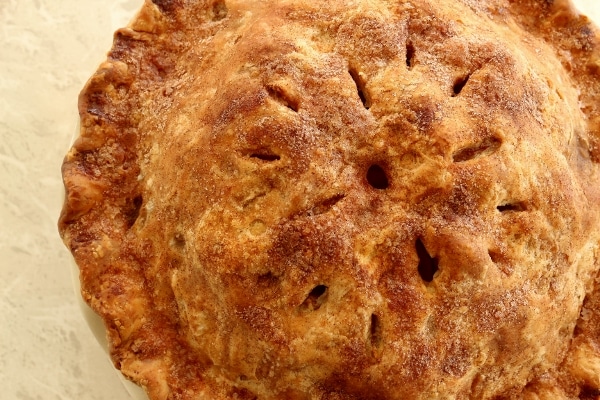 The last recipe I tried (and the one I'm sharing today), is a pivotal one for any baker. Nancy Olson's Apple Pie is a stunner! No, she hasn't adapted it into a refined tart, and there's no secret ingredient. It's as straightforward as apple pies get, but her's is outstanding. It starts off with a handmade crust, utilizing a combination of cold butter and shortening. I use non-hydrogenated shortening because there's no place in my home for hydrogenated fats and country music. Sorry. Those are deal breakers.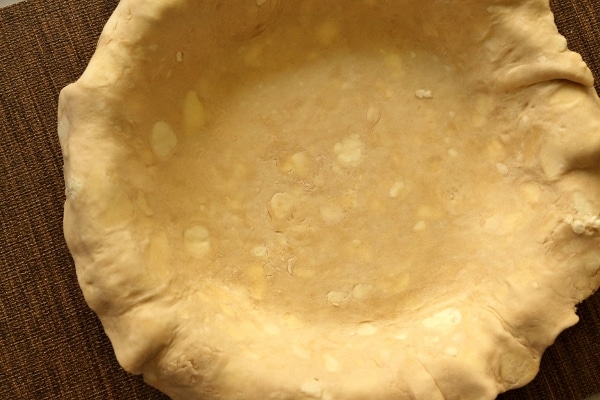 Olson actually freezes her flour overnight too, to make sure the dough is as cold as possible. Who am I to argue with the master? I froze my flour as well, but only as much as I needed for the recipe and only for about 20 minutes. It was still very cold when I got to work!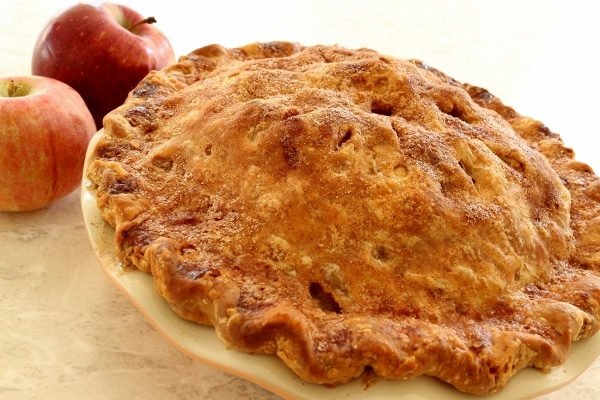 Olson also suggests using a variety of apples, which I think is important for any apple pie to give it more depth. A week before baking this pie, my family went apple picking and brought home a bunch of Empire and Cortland apples. I used a 50/50 combination here. The apples are sliced quite thinly, at about ¼-inch thick, and I cut the slices in half lengthwise as well to keep the pieces smaller. They fill the cavity of the pie a lot better.
There's no egg wash on this crust, but instead a sprinkling of sugar and cinnamon. This yields a sweet and golden crust. Gramercy Tavern's apple pie has set a standard in my kitchen for apples pies that will likely never be surpassed. That's because I see no reason to ever attempt another apple pie recipe after trying this one. It really is the perfect apple pie. Although it can be served warm or at room temperature, warm is the way to go! The crust will only soften the longer this pie sits, and it's best to dig in when its still fresh and aromatic.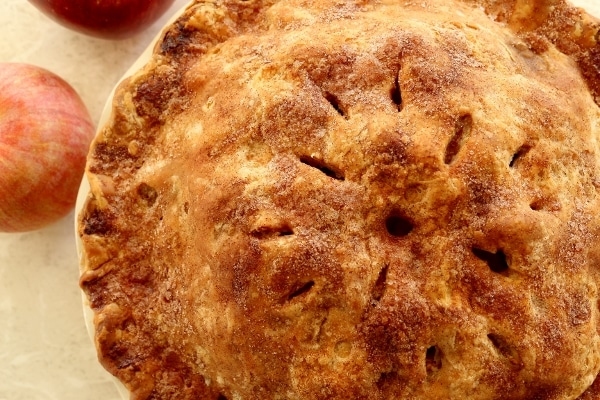 I can't say enough about The Gramercy Tavern Cookbook. It has exceeded my expectations, and I'm so thrilled to have had the opportunity to explore it myself. Years of hard work writing this book has paid off. My hat's off to you, Mike! You have written this book with as much respect as you show for the ingredients in your kitchen. You should be very proud!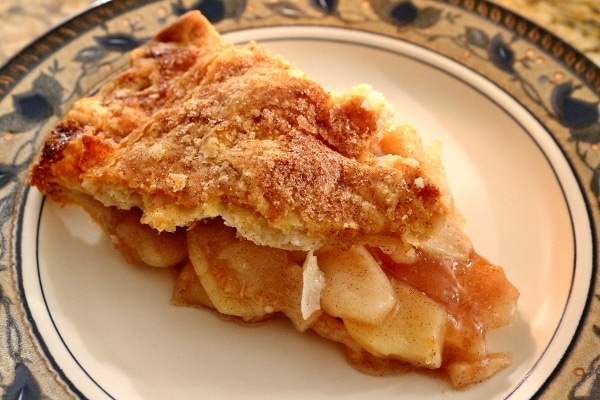 Readers, I hope I've peaked your interest! This should help even more. If you order the book by November 4th (Gramercy Tavern extended the deadline by 1 week), you can get a $20 gift card to Gramercy Tavern. More details are available here. Now what are you waiting for?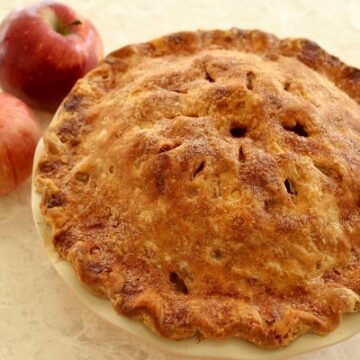 Gramercy Tavern Apple Pie
This beautiful apple pie recipe hails from the pastry chef at Gramercy Tavern in New York City. It's about as classic as this all American pie gets, and the results are stunning.
Print
Pin
Rate
Servings:
1
(9 inch) pie (10 servings)
Ingredients
Dough:
3

cups

all-purpose flour

plus more for rolling (freeze your flour ahead of time to help keep your dough extra cold when mixing it)

1

teaspoon

salt

10

tablespoons

(1 ¼ sticks) unsalted butter, cut into small cubes and chilled

½

cup plus 2 tablespoons

vegetable shortening

chilled

Up to 1 cup ice water
Filling:
¾

cup

sugar

plus more for sprinkling

3

tablespoons

cornstarch

1

teaspoon

ground cinnamon

plus more for sprinkling

½

teaspoon

salt

8

medium apples (about 3 ½ pounds), peeled, cored and cut into ¼-inch slices
Instructions
To make the dough: In a large bowl, stir together the flour and salt. Add the butter and toss to coat with the flour, then flatten the bits of butter between your fingertips. Add the vegetable shortening, toss to coat with the flour mixture, and then flatten into pieces a little bigger than the butter. (Using just the tips of your fingers helps produce a flaky crust.)

Sprinkle ¾ cup of the ice water over the flour mixture and gently toss to incorporate. Use a rubber spatula to push the dry flour into the liquid, but do not stir the mixture. This gentle process of "hydrating" the flour without stirring makes all the difference. If the mixture is too dry and won't come together when you gently squeeze a handful, sprinkle with another tablespoon of water and toss again. Continue the process until the dough just holds together, adding as little water and handling the dough as little as possible. Some dry patches and crumbs are okay—they will moisten as the dough rests.

Divide the dough into 2 balls, flatten into disks, and wrap well in plastic. Refrigerate for at least 2 hours, or overnight. The dough can be frozen for up to a month; thaw overnight in the refrigerator.

Preheat the oven to 400°F, with a rack in the bottom position.

To make the filling: In a large bowl, whisk together the sugar, cornstarch, cinnamon and salt.

On a lightly floured surface, roll one disk of dough into a 13-inch circle, then fit it into a 9-inch pie dish. Roll the other disk into a 13-inch circle.

Add the apples to the sugar mixture and toss thoroughly. (We combine the apples with the sugar at the last minute so the mixture stays drier and doesn't weigh down the dough.) Pour the apple mixture into the dish. We call for just the right amount of apples. Don't be afraid if you see them piled high. Cover with the remaining dough circle, then trim the excess dough and crimp the edges.

Cut about a dozen slits all over the pie. Sprinkle liberally with sugar and cinnamon, and place on a baking sheet lined with aluminum foil. (This way you needn't worry about any juices that may bubble over.) Bake until the crust is golden and the filling is bubbly, 65 to 75 minutes. Transfer the pie to a rack and serve warm, or at room temperature.
Nutrition
Calories:
424
kcal
|
Carbohydrates:
46
g
|
Protein:
4
g
|
Fat:
25
g
|
Saturated Fat:
11
g
|
Polyunsaturated Fat:
6
g
|
Monounsaturated Fat:
3
g
|
Cholesterol:
38
mg
|
Sodium:
349
mg
|
Fiber:
1
g
|
Sugar:
15
g
*All nutritional information is based on third-party calculations and should be considered estimates. Actual nutritional content will vary with brands used, measuring methods, portion sizes and more.*
*Disclaimer* I received no compensation to write this review other than a free copy of the book. My opinions are always my own.