Cacao tea is a caffeine-free, gluten-free, dairy-free, and sugar-free alternative to tea and coffee!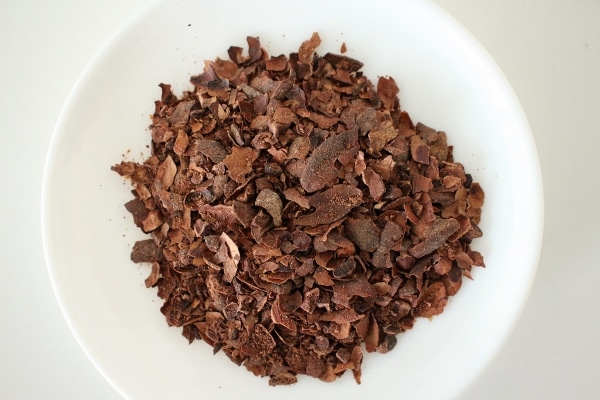 I was recently introduced to cacao tea by the Cacao Tea Co. As a lover of chocolate and tea I am surprised it was not previously on my radar. Now that I've discovered it I'm thrilled to share it with my readers!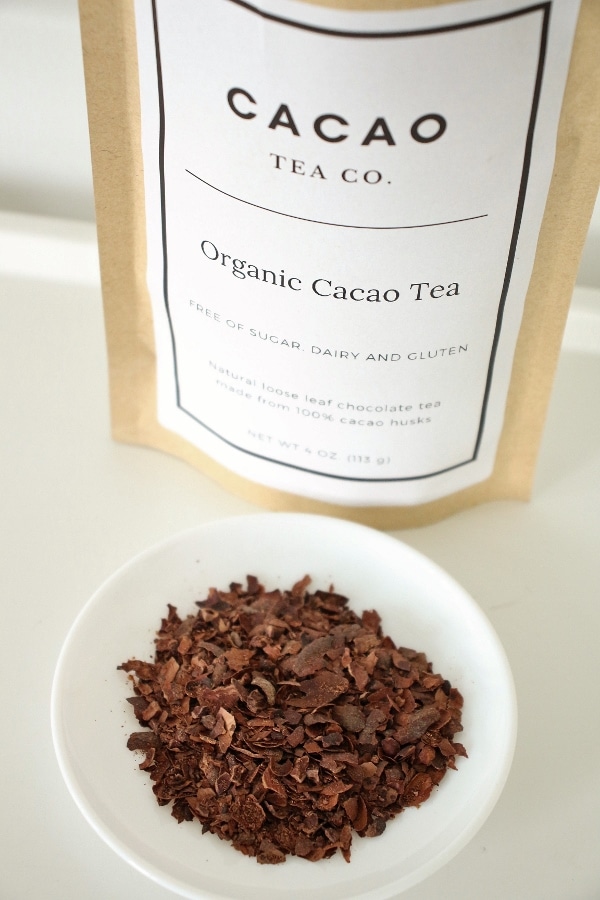 What is Cacao Tea?
Cacao tea is also known as chocolate tea or cocoa tea, and it was first discovered thousands of years ago by Mayan and Aztec civilizations. A few years ago I visited a spice plantation in Grenada where I got to see the various steps of the chocolate-making process.
During chocolate production, after fermenting and drying the cocoa beans, the husks are typically a waste product. It's enlightening to learn that there are uses for the discarded husks other than throwing them in the trash. Voilà!
The husks yield an intensely chocolate-scented brew. In the case of the tea from Cacao Tea Co. is 100% organic, sugar-free, caffeine-free, gluten-free, and dairy-free. Therefore, it's a righteous beverage choice day or night. Upon opening the package, the cocoa aroma is exquisite, a precursor to the delights yet to come.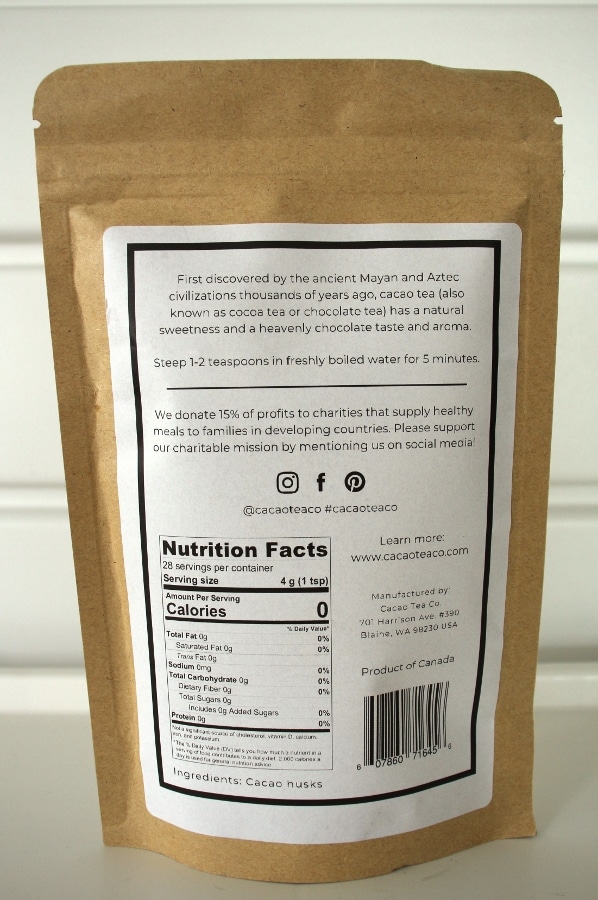 How do you brew it?
Through my cacao tea education I have learned there are multiple ways to brew the tea. I decided to try out a couple methods to compare the results. The first method (pictured below on the left) is similar to brewing traditional tea. You pour boiling water over the tea (ideally in a tea infuser) and let it steep for about 5 minutes before straining/pouring into a cup.
The second method (pictured below on the right) is the stove-top method. For this method you add the tea and cold filtered water together, bring to a boil, then reduce to simmer for about 10 minutes before straining into cups. The latter method yields a darker and more intensely flavored result.
The initial method yields a somewhat lighter and clearer liquor and a slightly softer flavor. When comparing the results side-by-side I enjoy them both. With that said, I would likely use the stove-top method in the future for a more potent flavor. I may even try cold-brewing it at some point!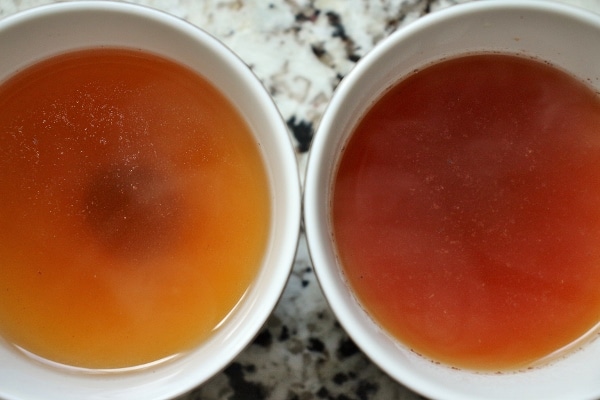 As an aside, I experimented with different ways of brewing the tea while visiting my sister, and she immediately fell in love with it as I did. She told me she planned to purchase some herself as well, and did shortly afterward.
Collectively we enjoyed a lot about the cacao tea including the rich aroma, the subtle chocolate flavor, and the natural sweetness, which makes this a very diet-friendly tea since adding sugar is easily avoidable.
I particular enjoy cacao tea served with my delicious Peppermint Biscotti! Have you ever tried cacao tea, and if so I'd love to hear your thoughts in the comments below!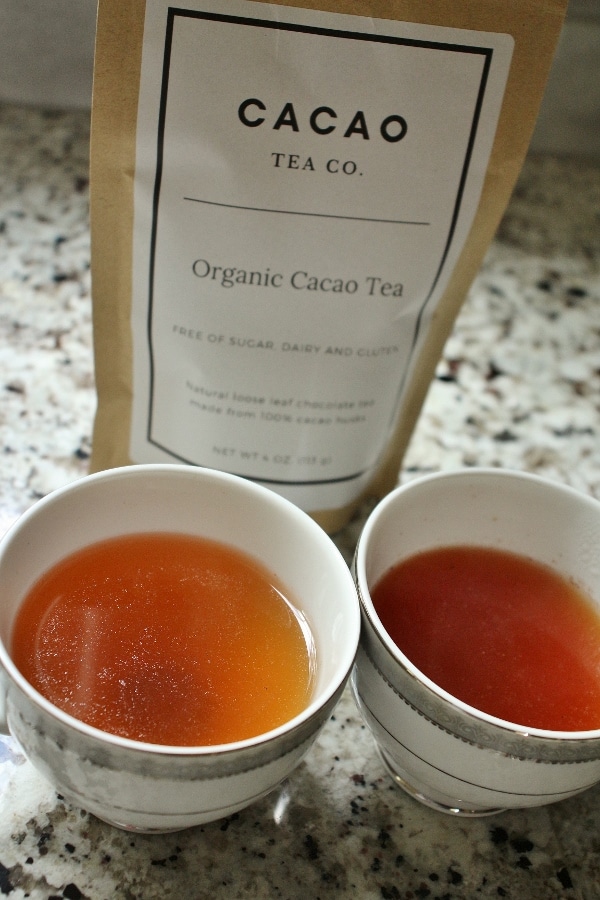 *Disclaimer* I received no compensation to write this review other than a free bag of Cacao Tea to sample. My opinions are always my own.