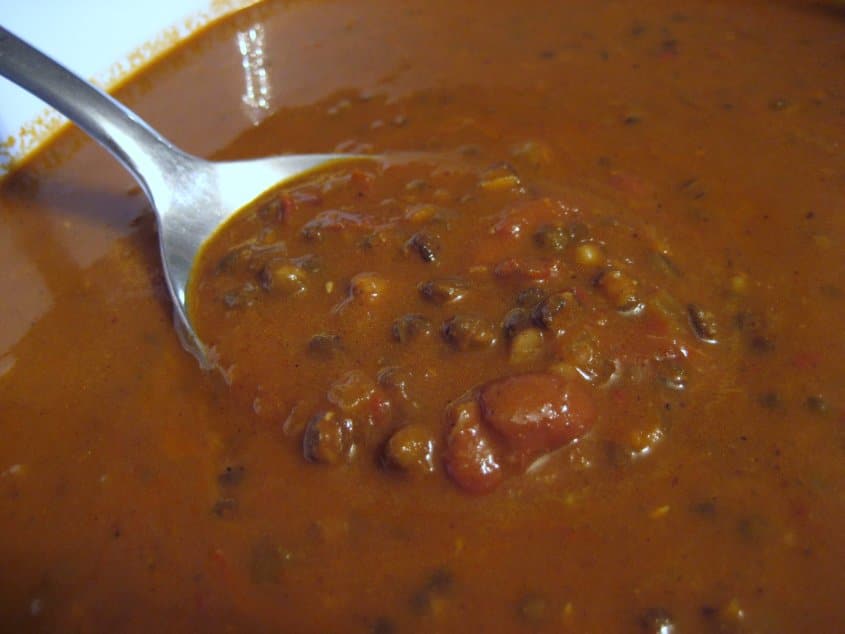 It's no secret that I love Indian food. I prepared quite a delicious Indian feast in honor of my last birthday!  I love trying out new Indian dishes and recipes, and enjoy perusing the aisles of Indian markets.  There are so many fun spices to try out, and there are countless varieties of dal, or pulses (dried lentils, peas or beans) which have been stripped of their outer hulls and split. The word dal also refers to the actual thick stews prepared from these pulses.  It is regularly eaten with rice and vegetables in Southern India, and with both rice and roti (wheat-based flat bread) throughout Northern India (Thanks, Wikipedia!) The limitless preparations of these dals make vegetarian diets incredibly easy, cheap, and protein-rich.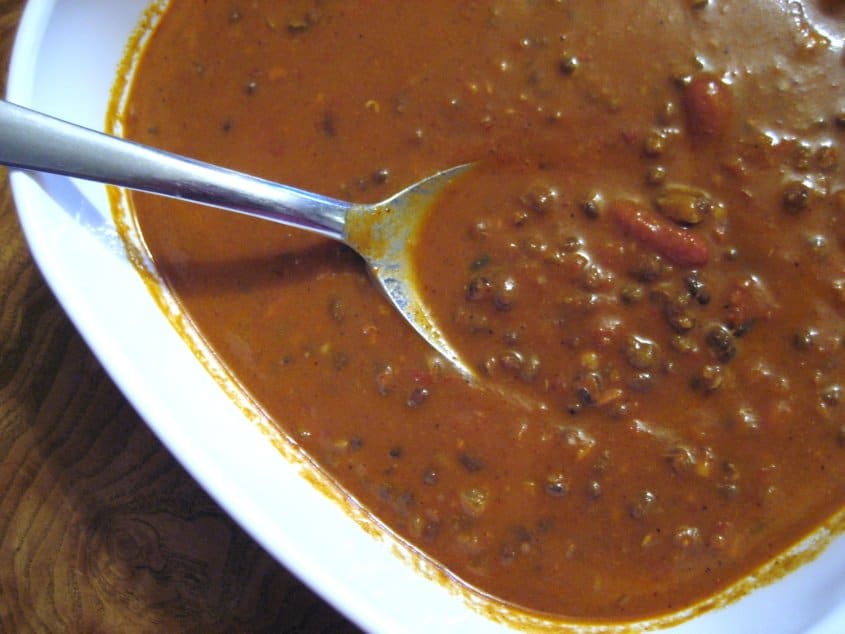 One of the most famous variations is Dal Makhani, a popular Punjabi dish which is often referred to as the Queen of all dals.  I have searched far and wide, and was unable to find a recipe for this dish that did not utilize a pressure cooker.  I'm serious.  I looked all over Google.  I don't have a pressure cooker, so I decided to adapt the recipe from Padhu's Kitchen to cook on the stove top.  It was a lot easier than I thought it would be, and I decided to double the recipe as well to make a more generous yield (but you can easily halve this recipe for less servings).  I used dry Anaheim chilies, which are not actually red chilies, but have similar Scoville heat units (measures capsaicin, aka spiciness).  I saw recipes for this dish utilize a variety of chili peppers (including jalapeño, which is decidedly not Indian), so I think you're free to experiment with your favorite peppers depending on your spice tolerance and availability.  I removed most of the seeds because I wasn't sure how spicy the final result would be (better safe than sorry), and was surprised how mild it turned out compared to the spicy Dal Makhani I've had in the past.  When using milder dry chilies such as Anaheim, in the future I would leave the seeds in, but that's just me…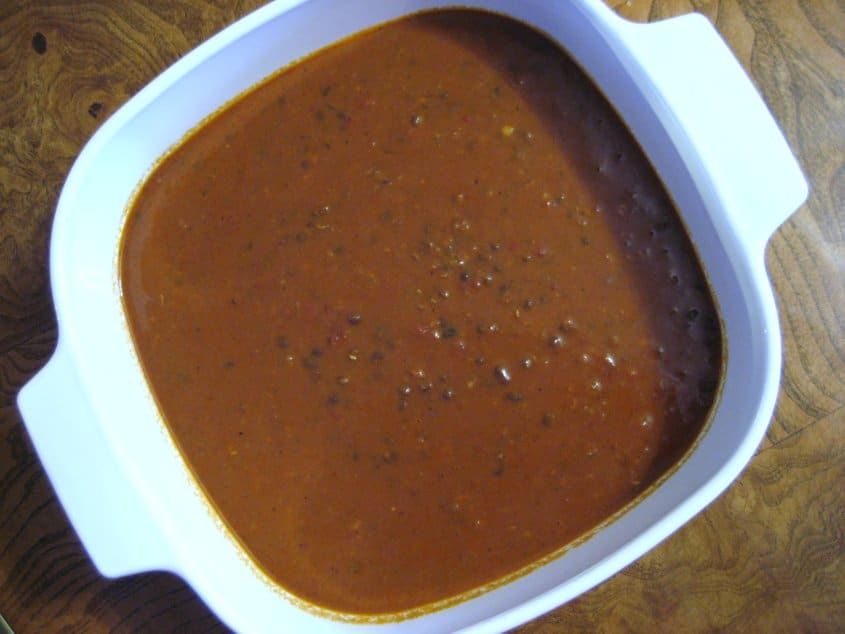 Dal Makhani
Serves 6 to 8
(Adapted from Padhu's Kitchen)
1 cup whole black gram / urad dal
1/4 cup dry red kidney beans
4 dry red chilies, stems removed, and seeds removed for less heat, if desired
2-inch piece fresh ginger, roughly chopped
12 cloves garlic
6 1/4 cups water
1 tsp. ground turmeric
2 T. oil
2 small to medium onions, finely chopped
4 tsp. ground coriander
2 tsp. chili powder
2 tsp. garam masala
2 tsp. ground cumin
1 (15 oz) can tomato sauce, or equivalent tomato puree
1/4 cup (1/2 stick) unsalted butter
Kosher salt
1/4 cup heavy cream
Soak both the dals (whole black gram and kidney beans) in plenty of cold water for 6 to 7 hours or overnight. Rinse well and drain.
Soak the dry red chilies in hot water for 15 minutes and then drain well. Add the reconstituted chilies, ginger, garlic, and 1/4 cup water to a food processor and puree until it forms a smooth paste.
To a medium-large pot, add the soaked dals, the remaining 6 cups water, 1/2 of the ginger-garlic-chili paste, and the turmeric and bring to a boil over high heat. Reduce the heat to low, and simmer covered for 30 to 40 minutes until the dal is tender. Mash it a little with the back of a spoon or ladle, and set aside.
Heat the oil over medium heat in a large sauté pan. Add the onions and sauté until they begin to turn golden. Add the remaining ginger-garlic-chili paste and sauté for another minute. Then add the ground coriander, chili powder, garam masala, ground cumin, tomato sauce, and unsalted butter, and cook until the butter melts and the sauce becomes incredibly fragrant, a few minutes more. Add this mixture to the pot with the dal and its liquid. Add salt to taste. Bring to a boil, then lower heat and simmer uncovered for another 15 to 20 minutes until the mixture slightly thickens and the flavors infuse. Stir in the heavy cream, and cook for another 3 minutes.
Serve hot with any Indian bread or rice.